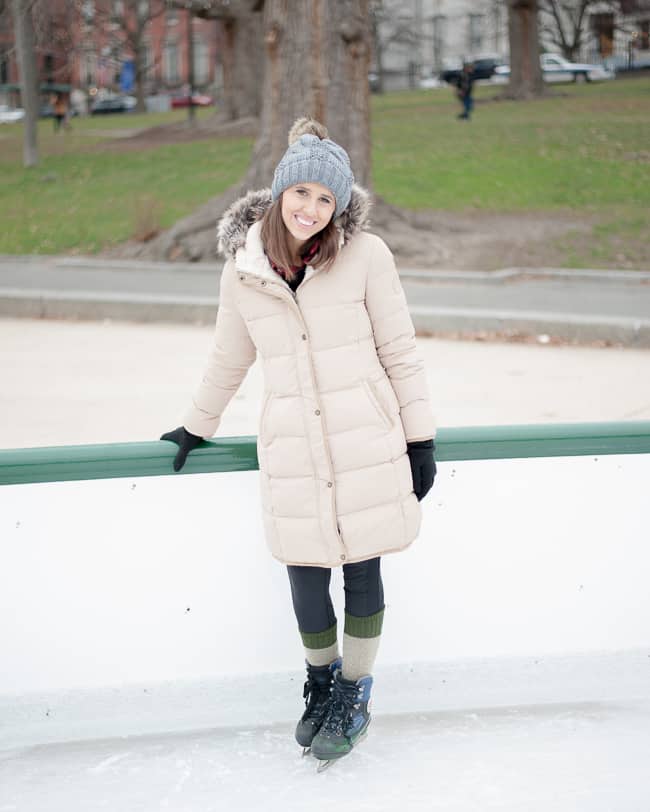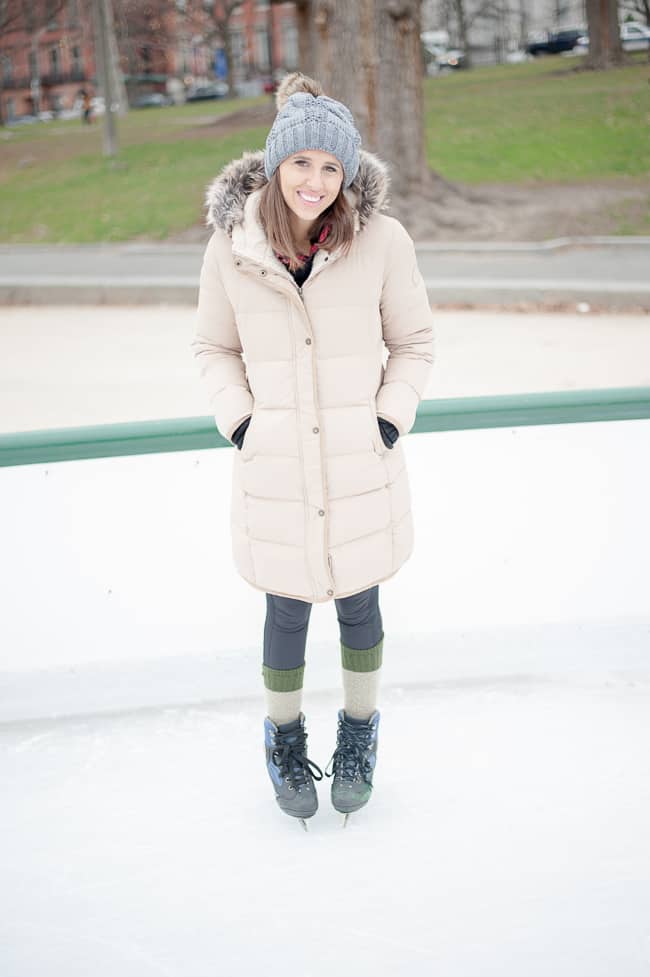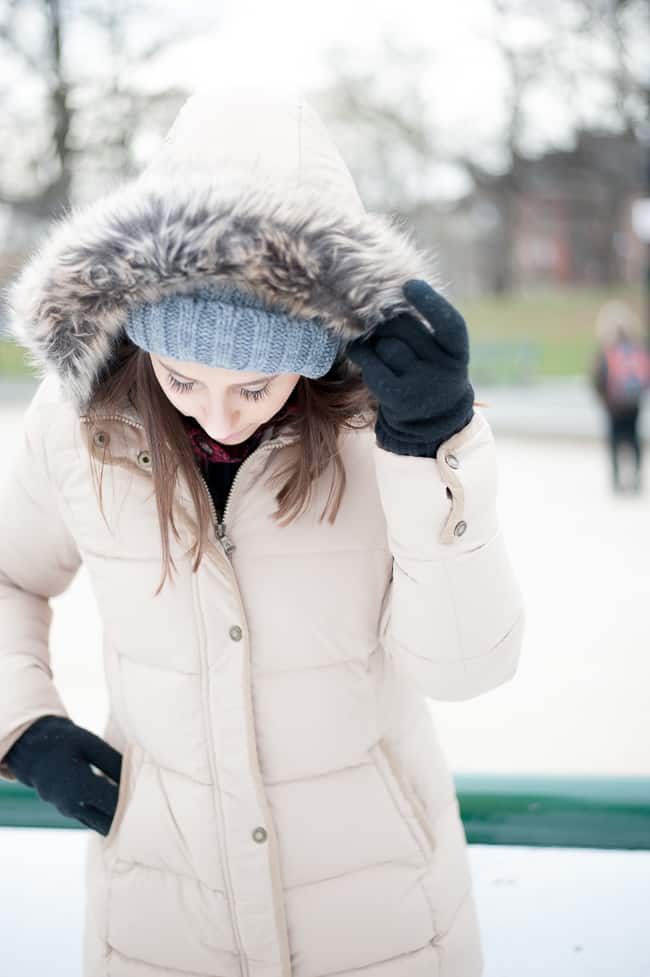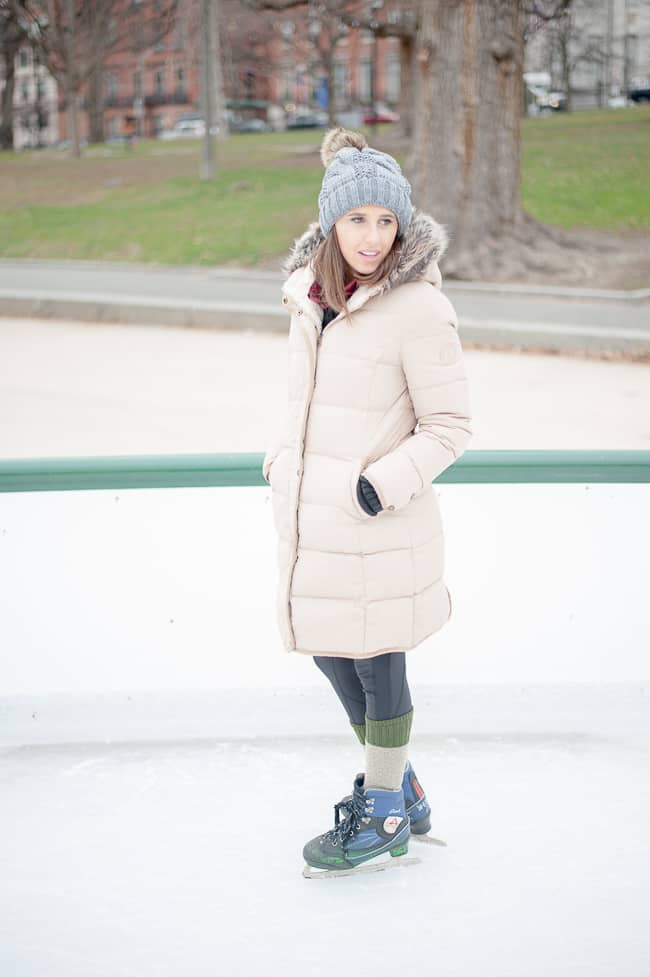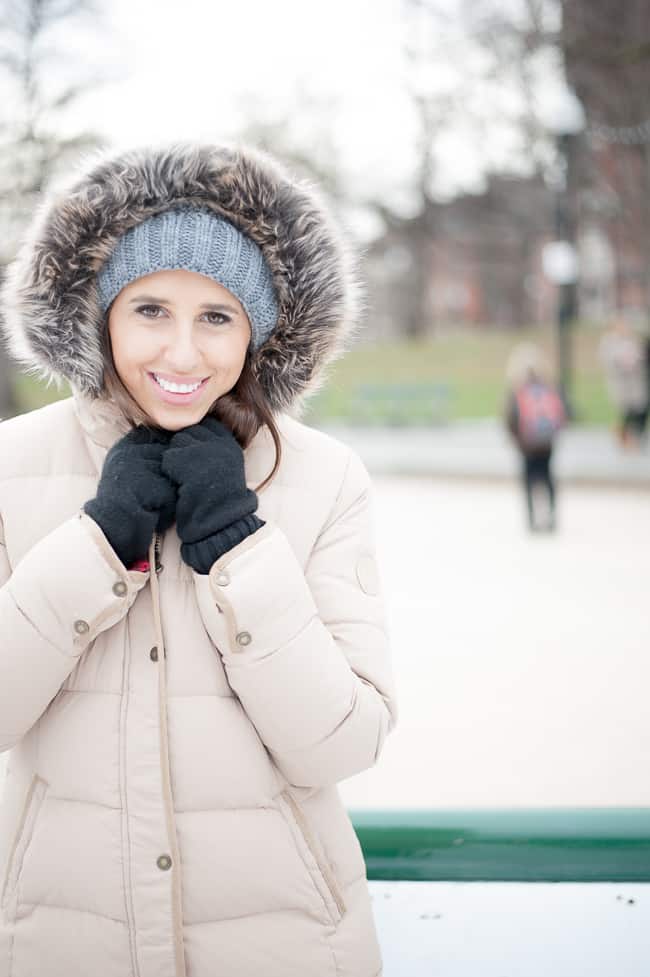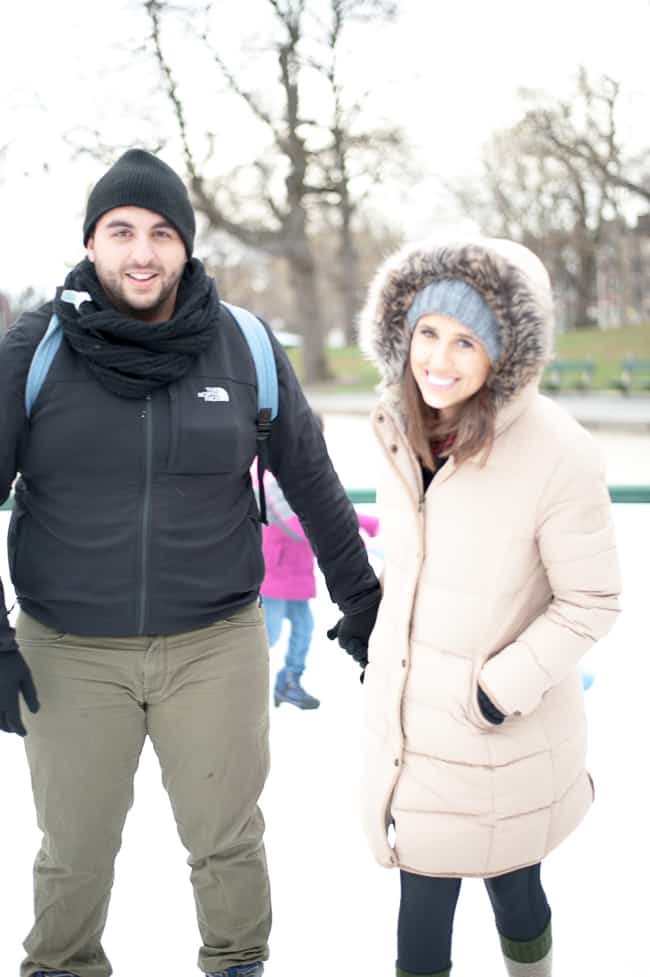 Puffer Coat: Ralph Lauren (sale) | Leggings: Hue | Beanie: Soft Faux Fur Pom | Socks: Wool (similar)
How adorable is this faux fur trim quilted puffer coat. As soon as I laid my eyes on this Ralph Lauren puffer coat, I knew it was the one. I think I fell more in love with the color and the fact that it was Ralph Lauren which can be a timeless piece for many travel winter days to come. This Texas gal did not come prepared to Boston so we made a pit stop to Macys to get some layers on. I haven't really been a puffer coat fan but lately, I have had my eye on some darling ones like this one in green too. & let me tell you, this Ralph Lauren coat saved my life walking all over Boston and accomplishing the Freedom Trail. Without this puffer coat, I probably wouldn't have enjoyed Boston as much as I did. I went with such a timeless Khaki color instead of the plain black. The price tag is what really caught my eye if I am going to be honest. Coats can get really expensive, especially when it is during coat season. I saw puffers from all sorts of price ranges but what I really payed attention to was the detail on the coat. I did not want a shiny puffer and one that had a faux hat was a bonus. The price was half off and I couldn't resist.
I wore this puffer during ice skating at Frog Pond at the beginning of the Freedom Trail. This was one of the activities I had to do in Boston, and I am so glad we did! It was such a blast. Tuesday's post is dedicated for a recap of Boston and all the activities on our itinerary. Anyway, thanks for stopping by Buttercups! Hope you have a fabulous Monday.