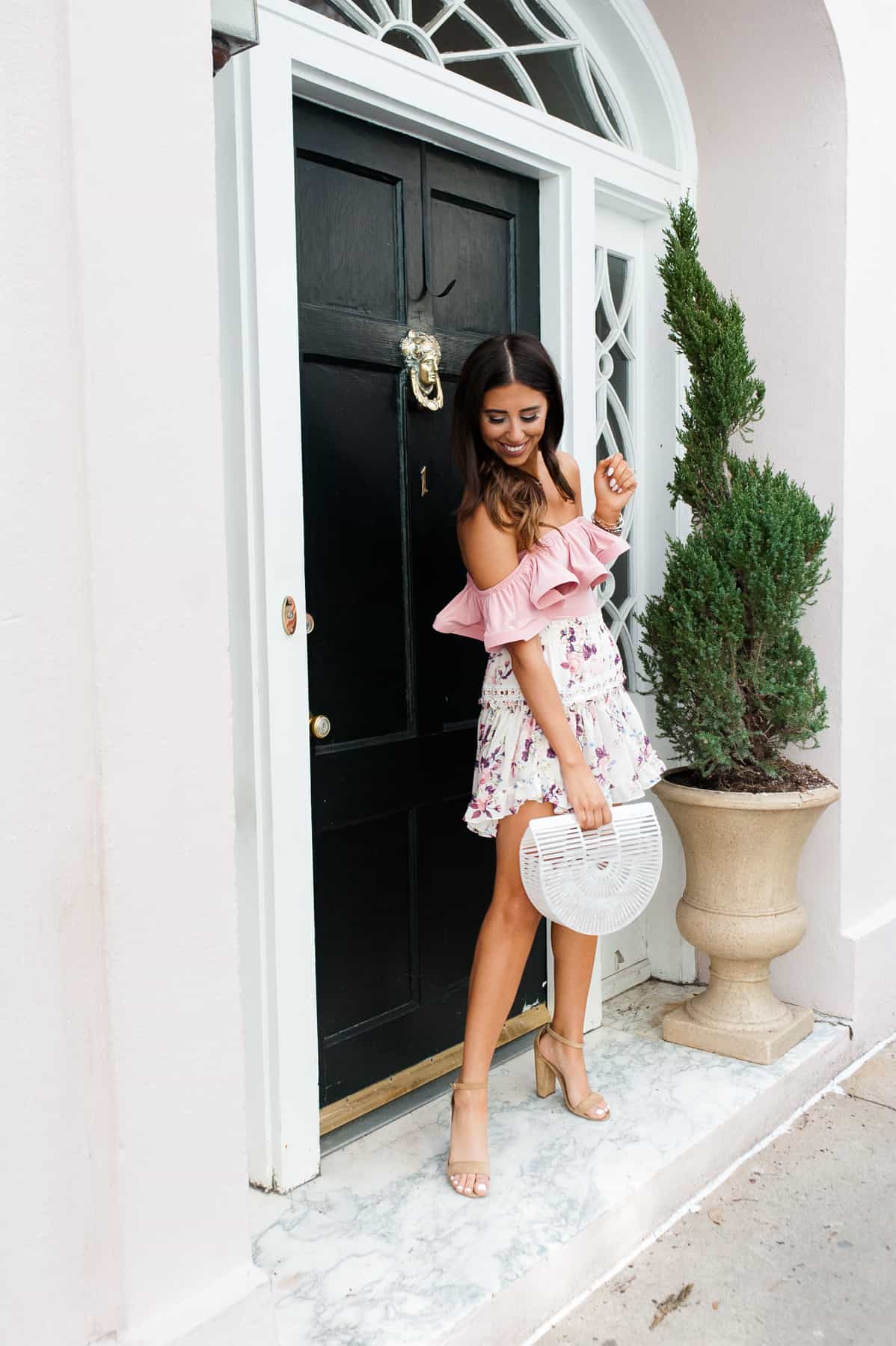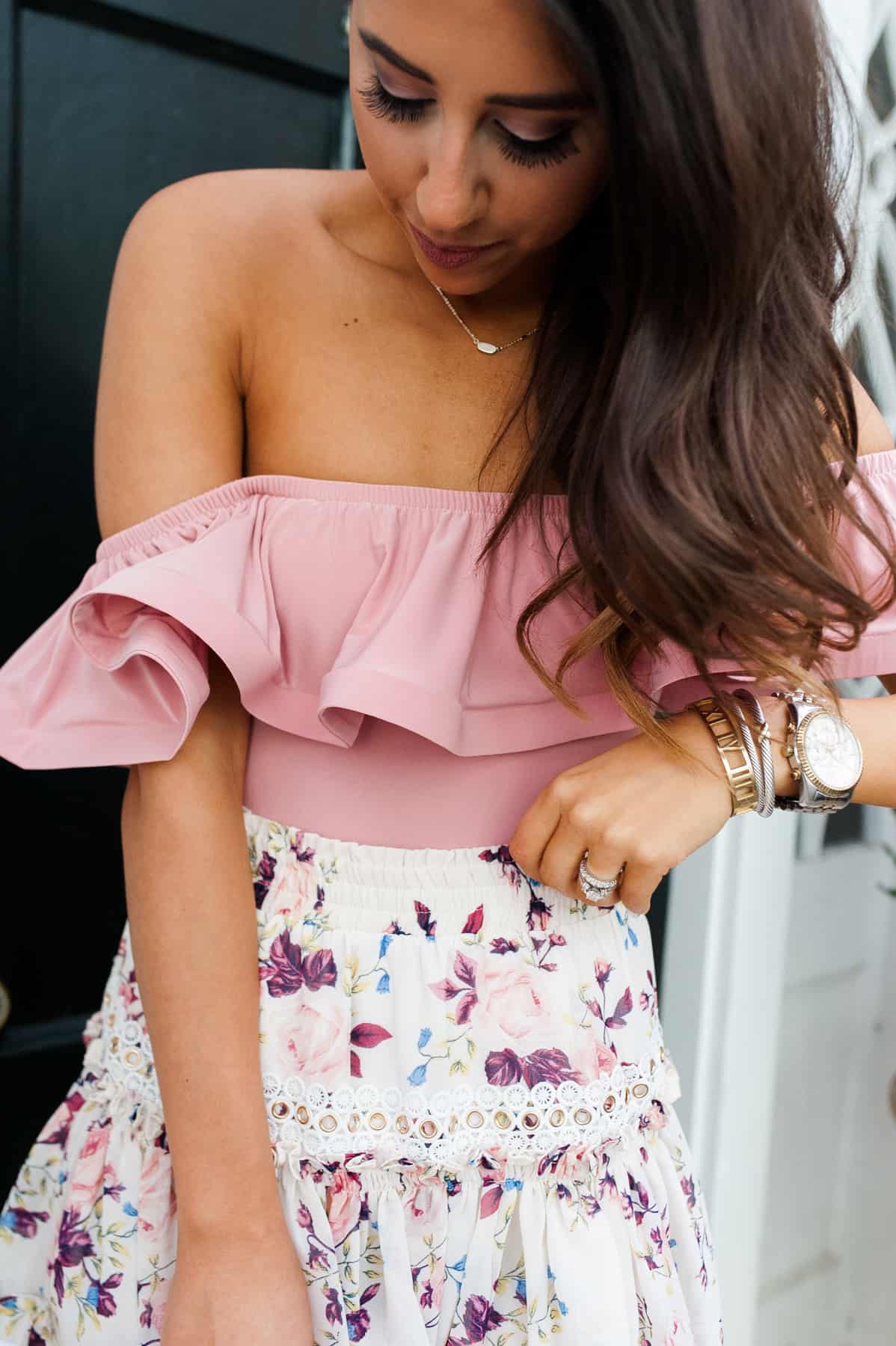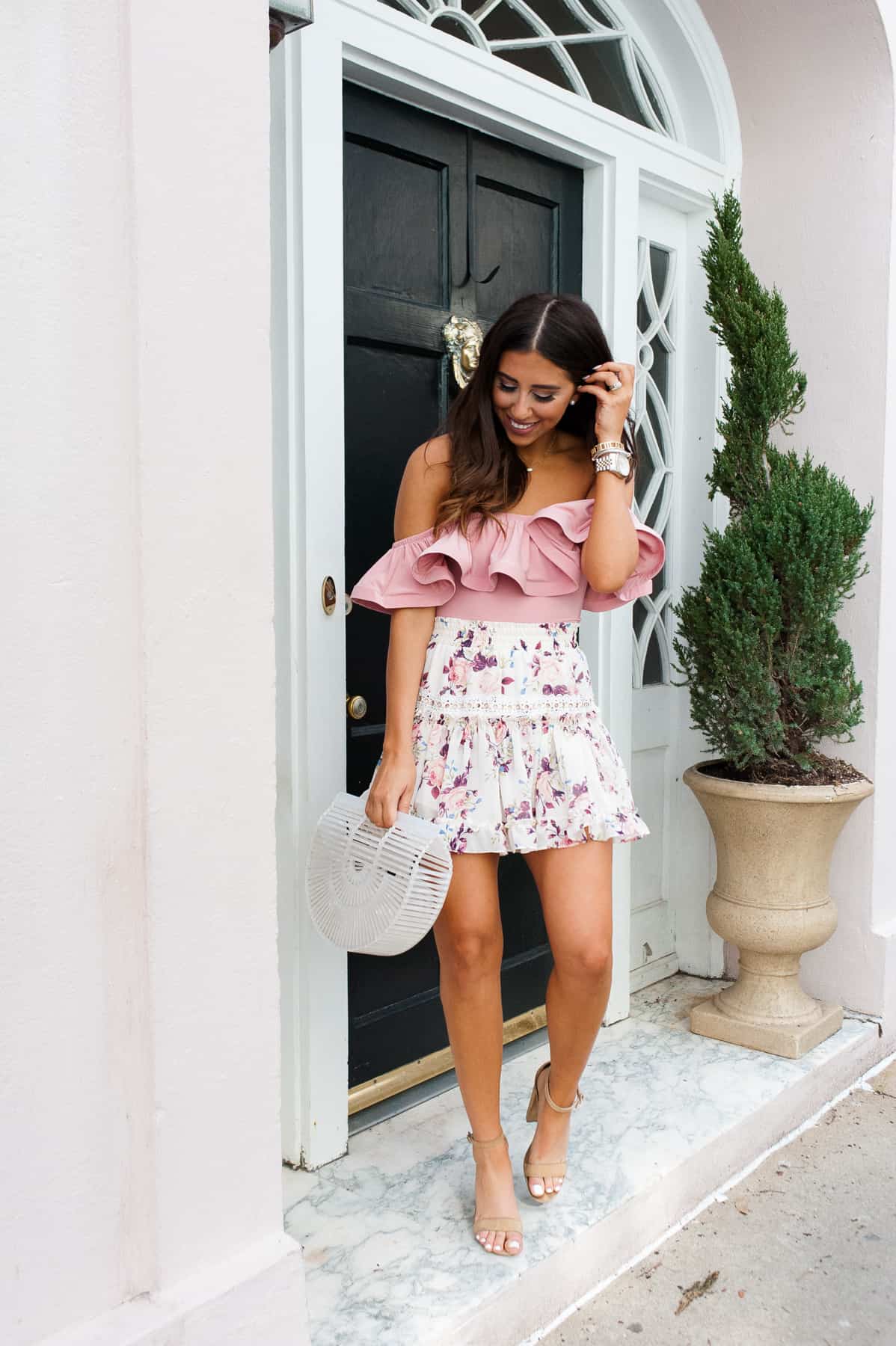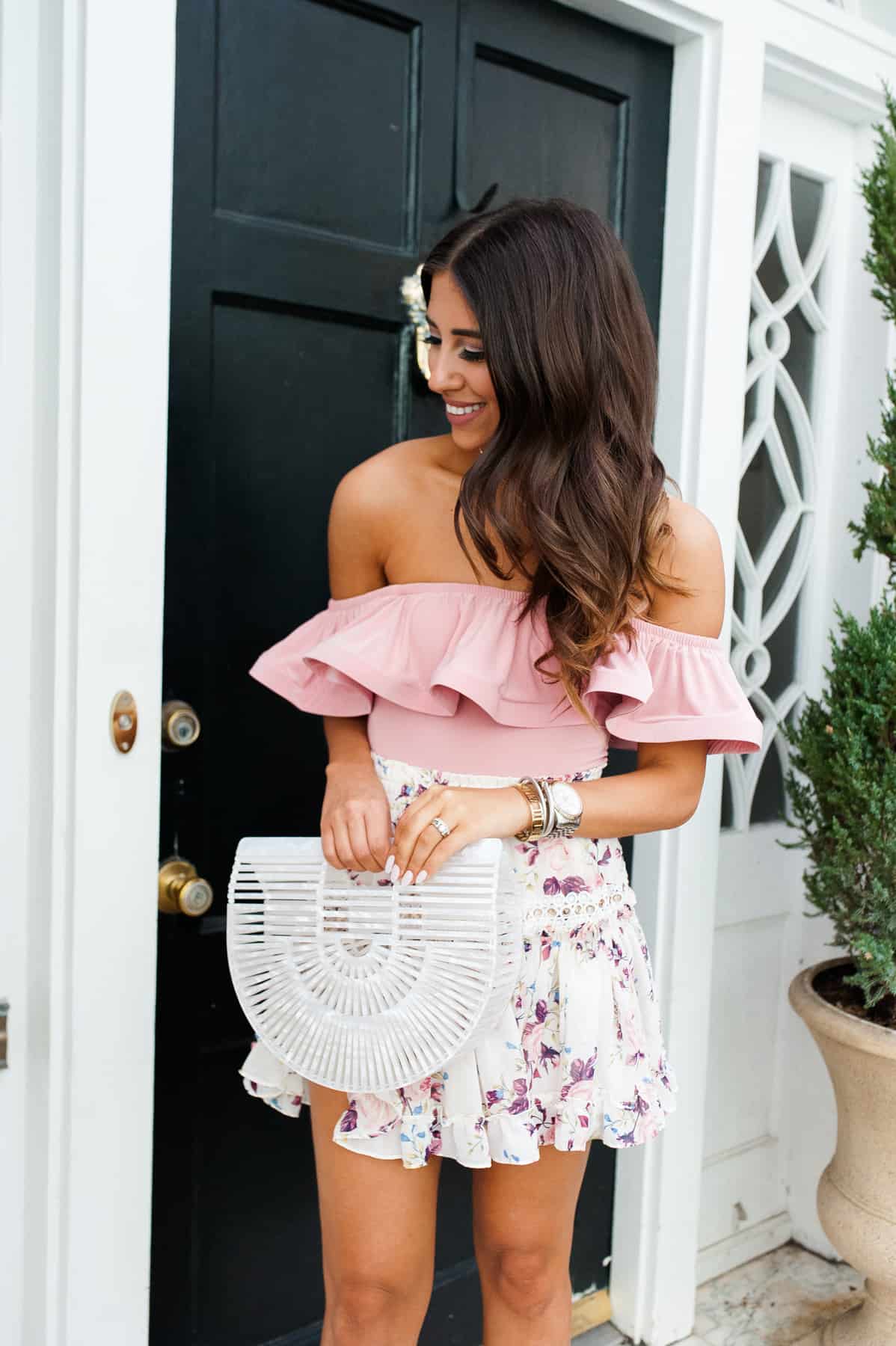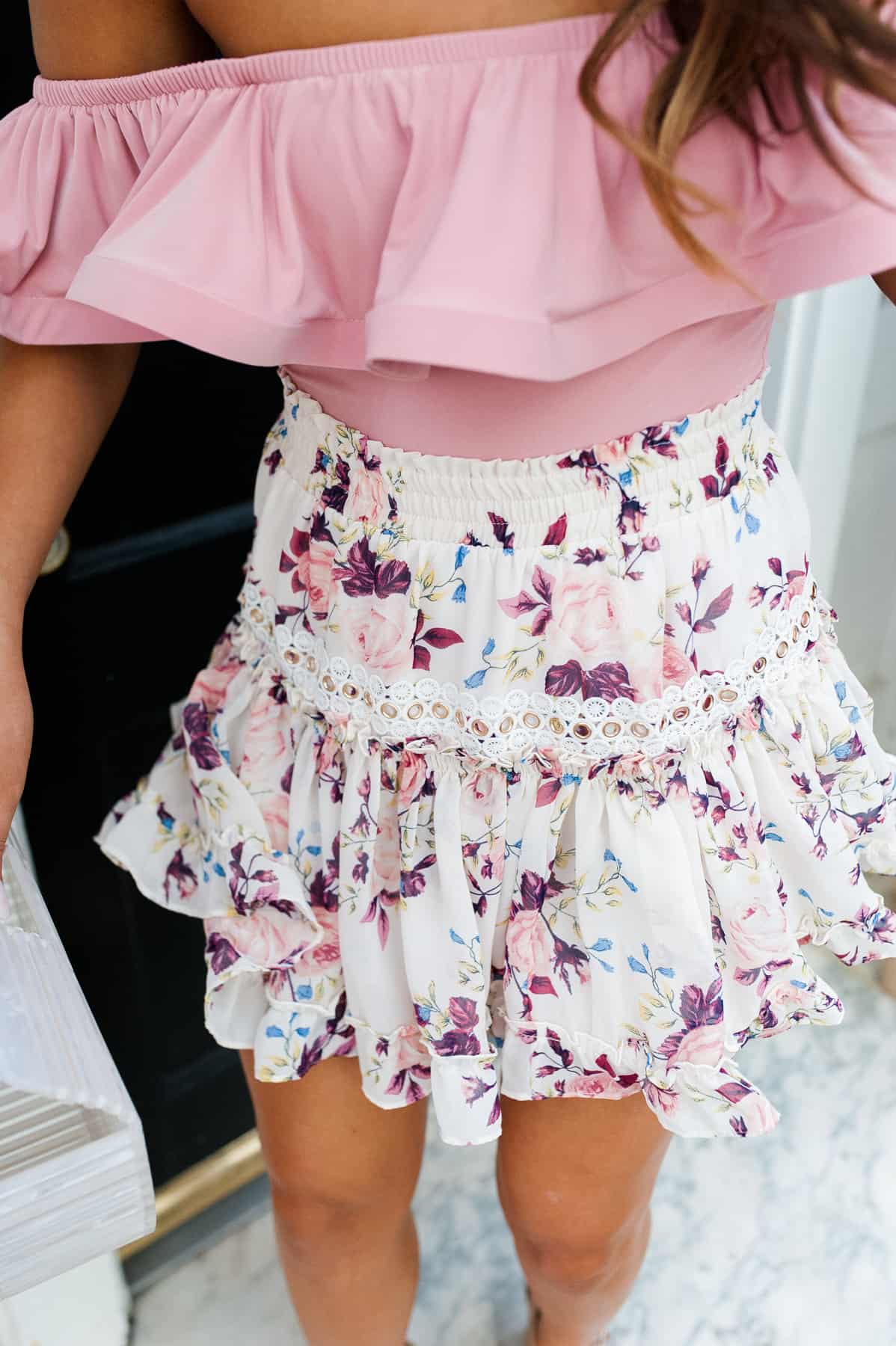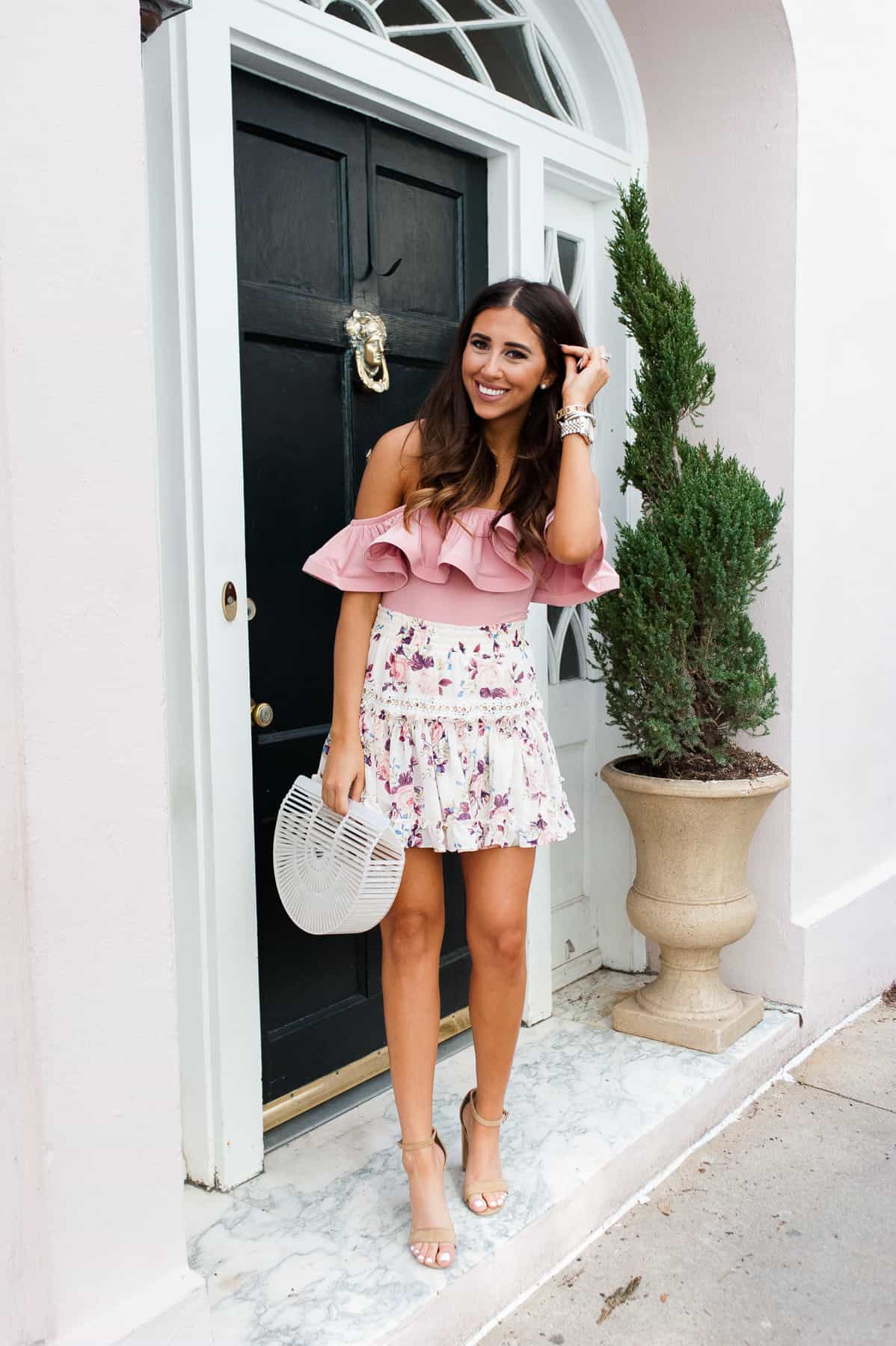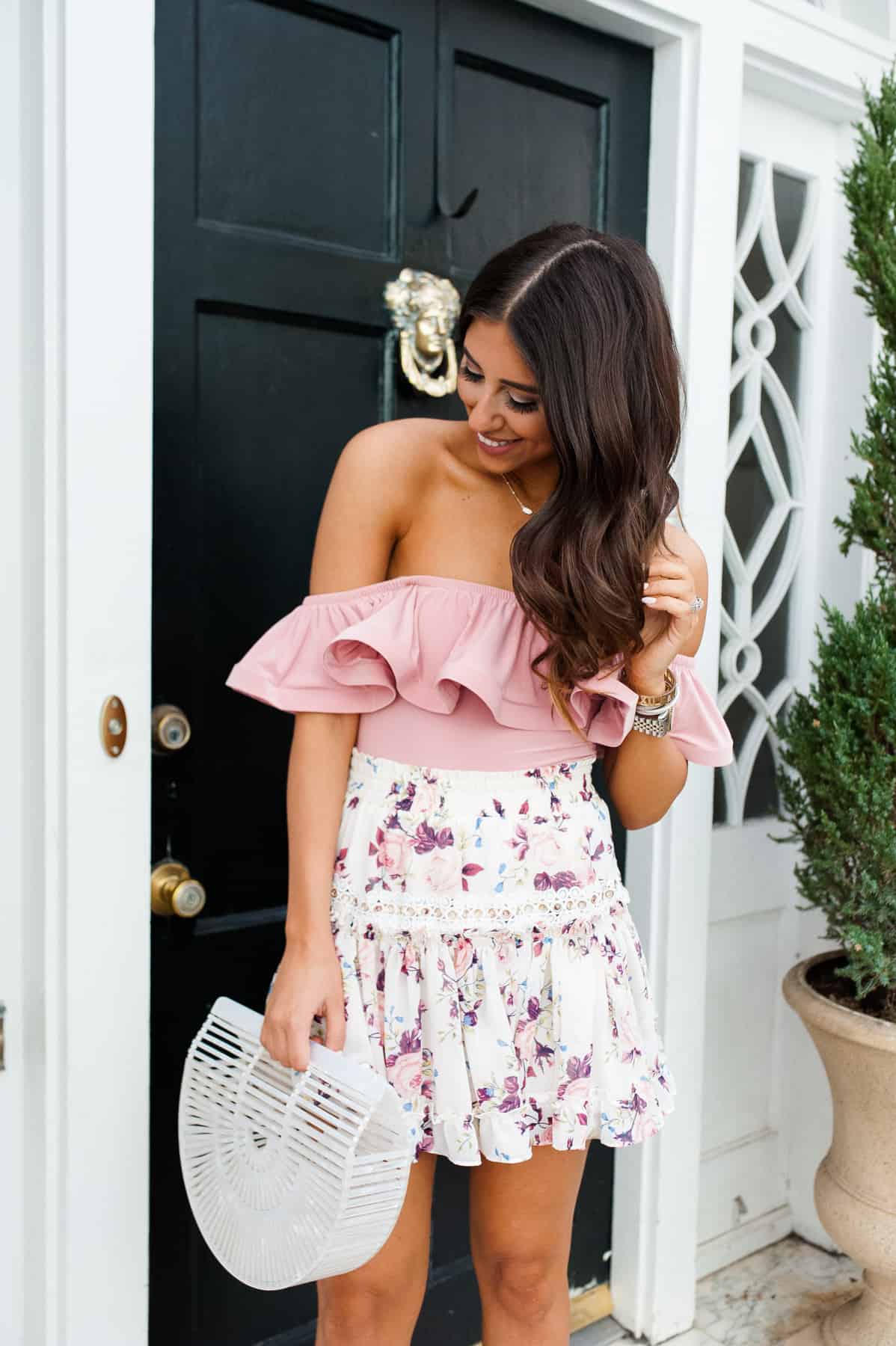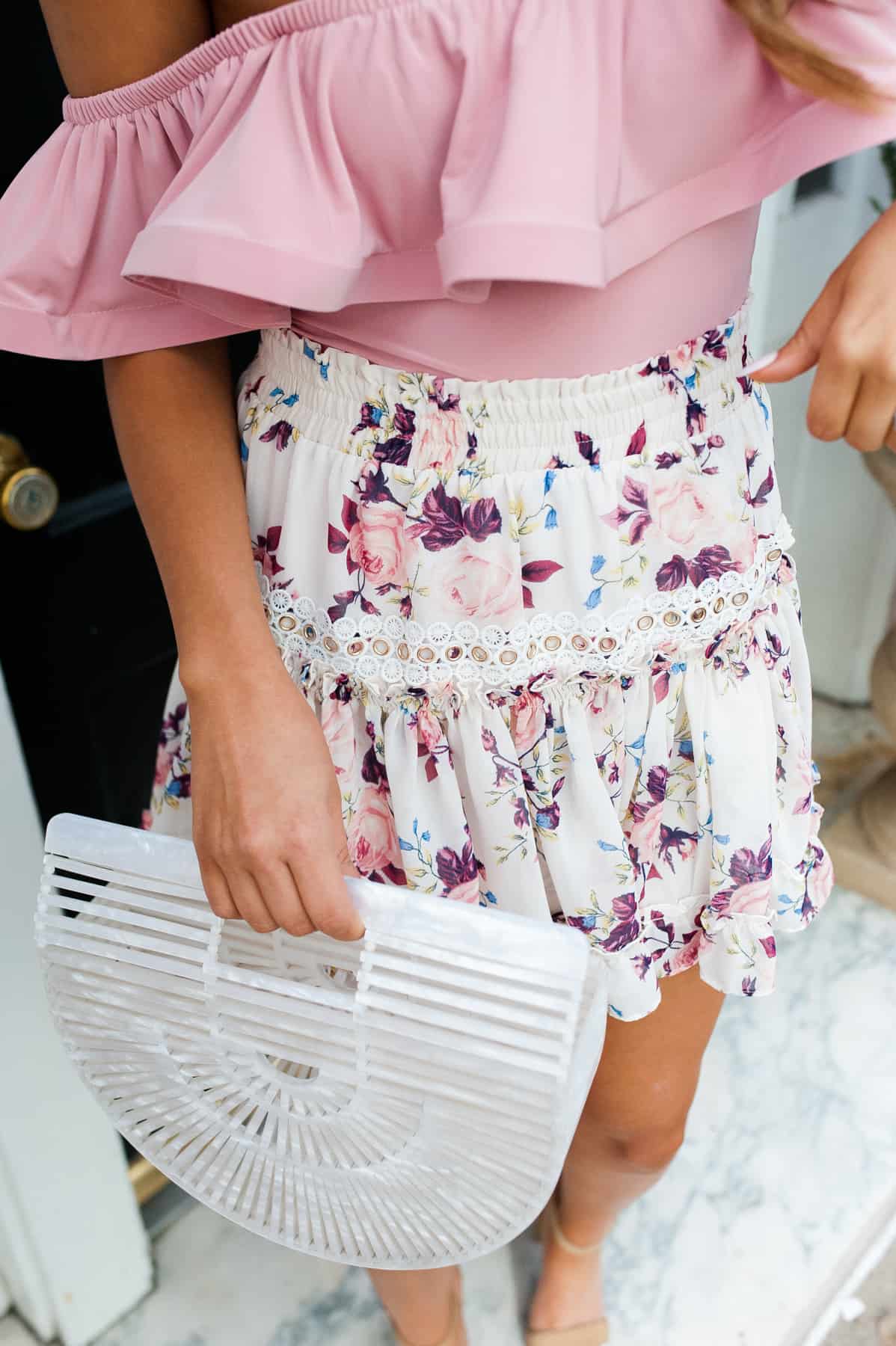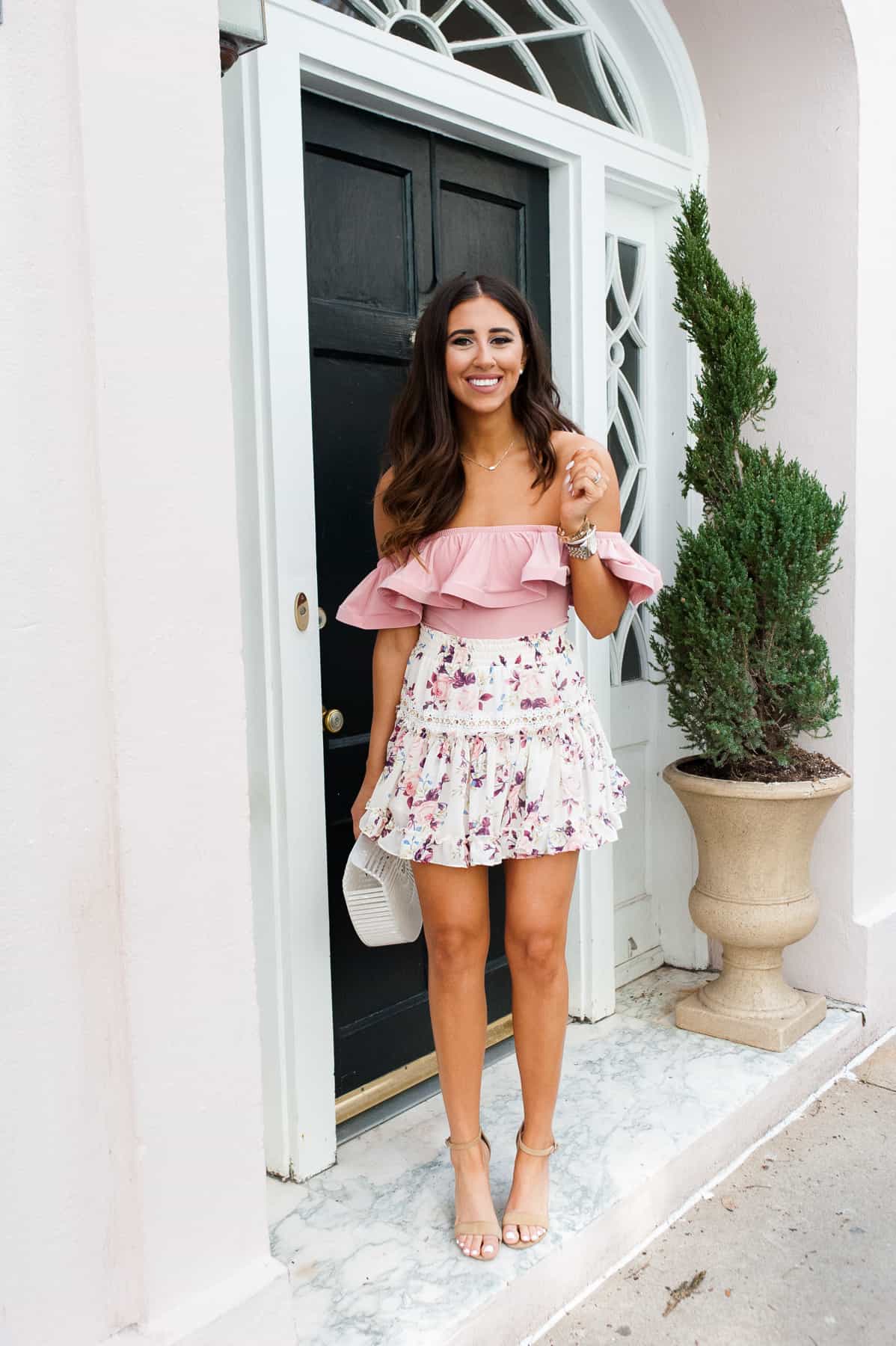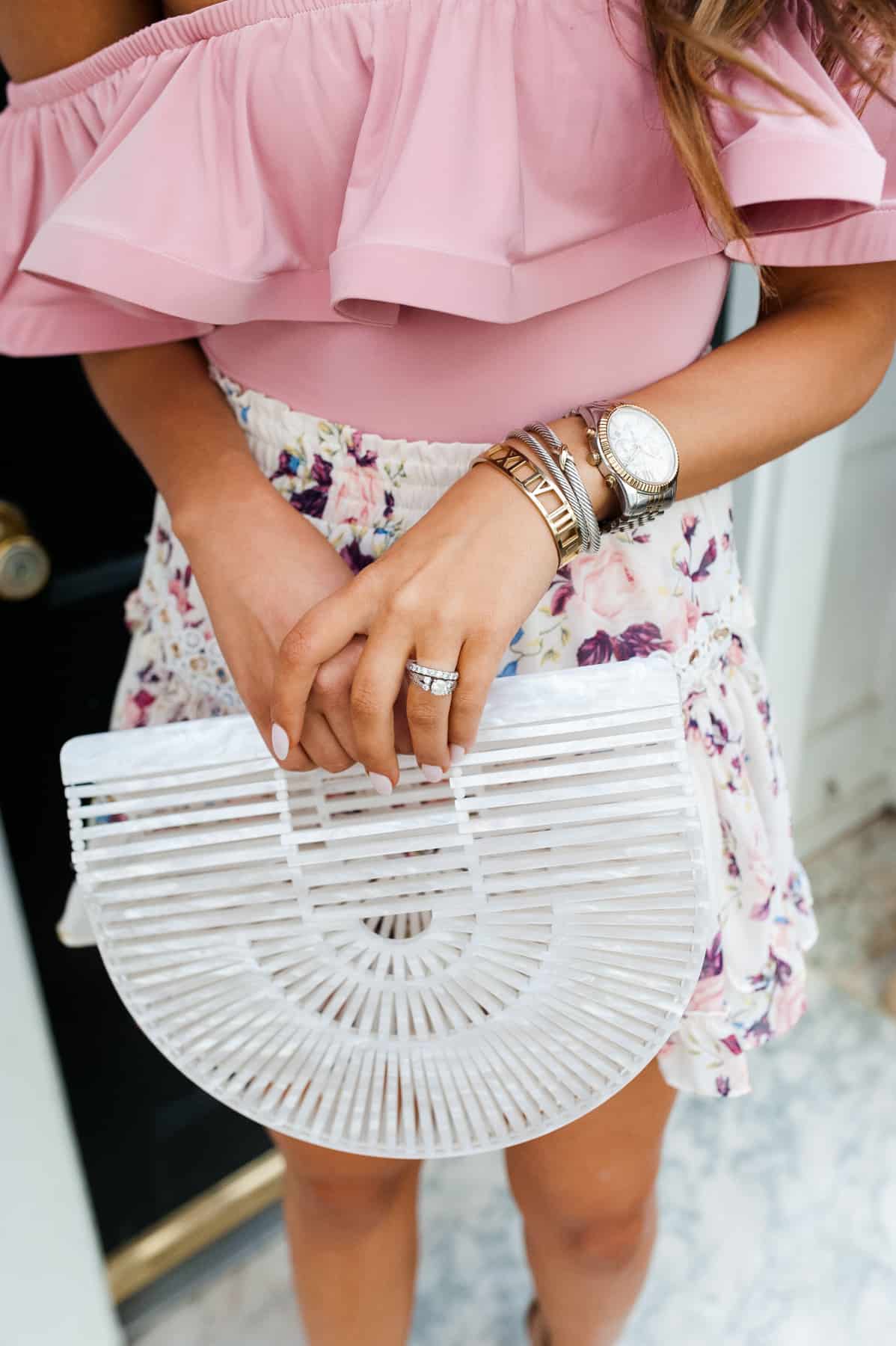 Top: MISA | Skirt: MISA | Earrings: Nordstrom | Clutch: Gaia | Watch: Michael Kors | Bracelet: David Yurman | Shoes: Steve Madden | Lipstick: Spirit
One of my favorite outfits from this trip was this little set! I am not going to lie, I bought it right off the online "mannequin"! I definitely have to give credit, where credit is due! The two items are Misa and they definitely fall into the splurge category in my book. Misa, Alexis, Self – Portrait, etc are all brands that I look up too, drool over, and occasionally will splurge on! I appreciate a good designer with great quality but I also appreciate fashion at an affordable price. Like I mentioned yesterday, I think mixing high and low fashion are also equally important. Anyways, I wore this look over this past weekend in Charleston and thought I would share on here my thoughts! I always get messages from girls appreciating my affordable looks and I SO APPRECIATE the feedback!!
Happy Tuesday! I kinda don't know what to do with myself that I have a couple weeks at home. Usually, by Tuesday I am scrambling to get ready for my trip for that week. It honestly feels SO GOOD just to chill out for a little!