Oxford St.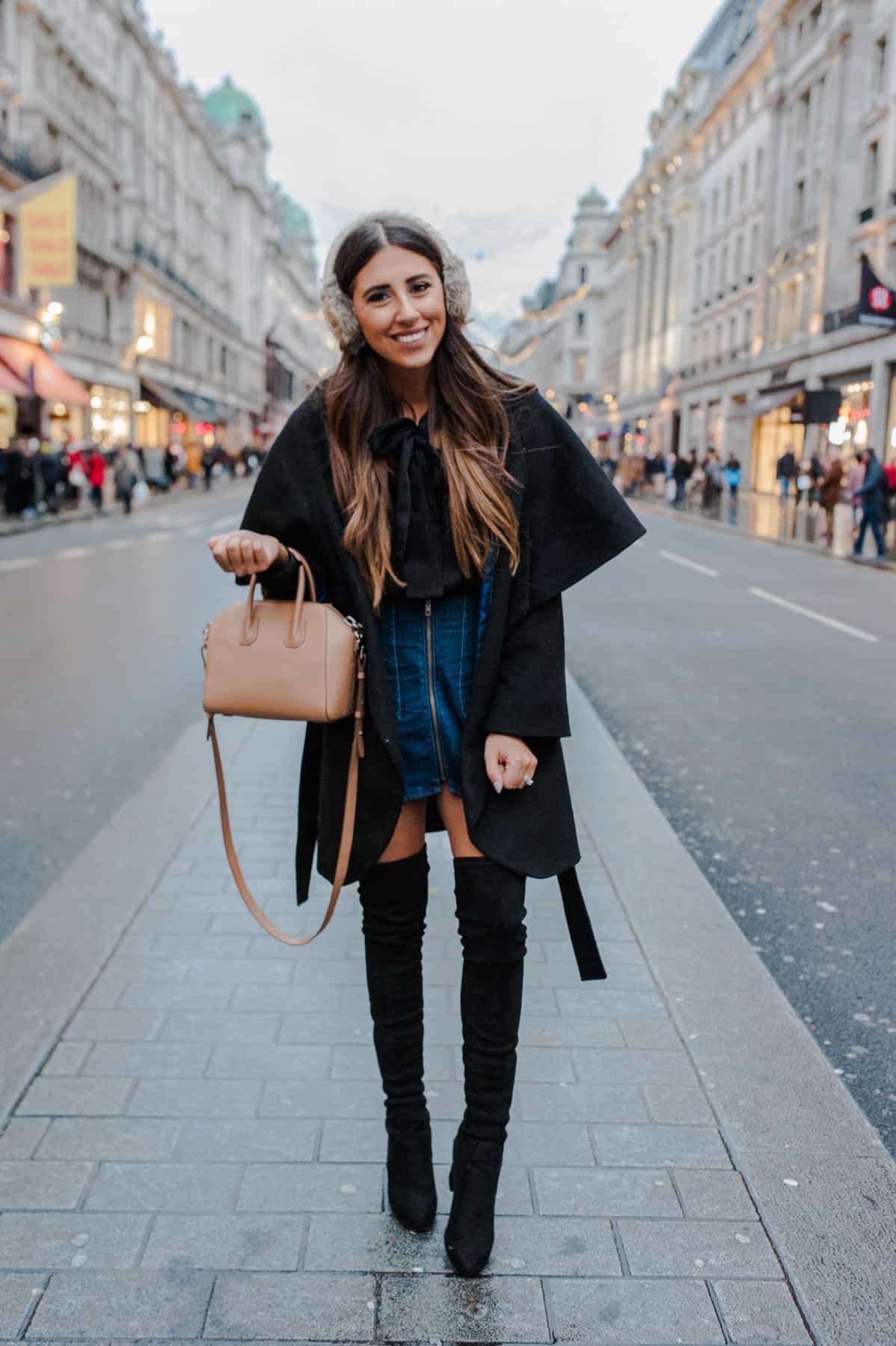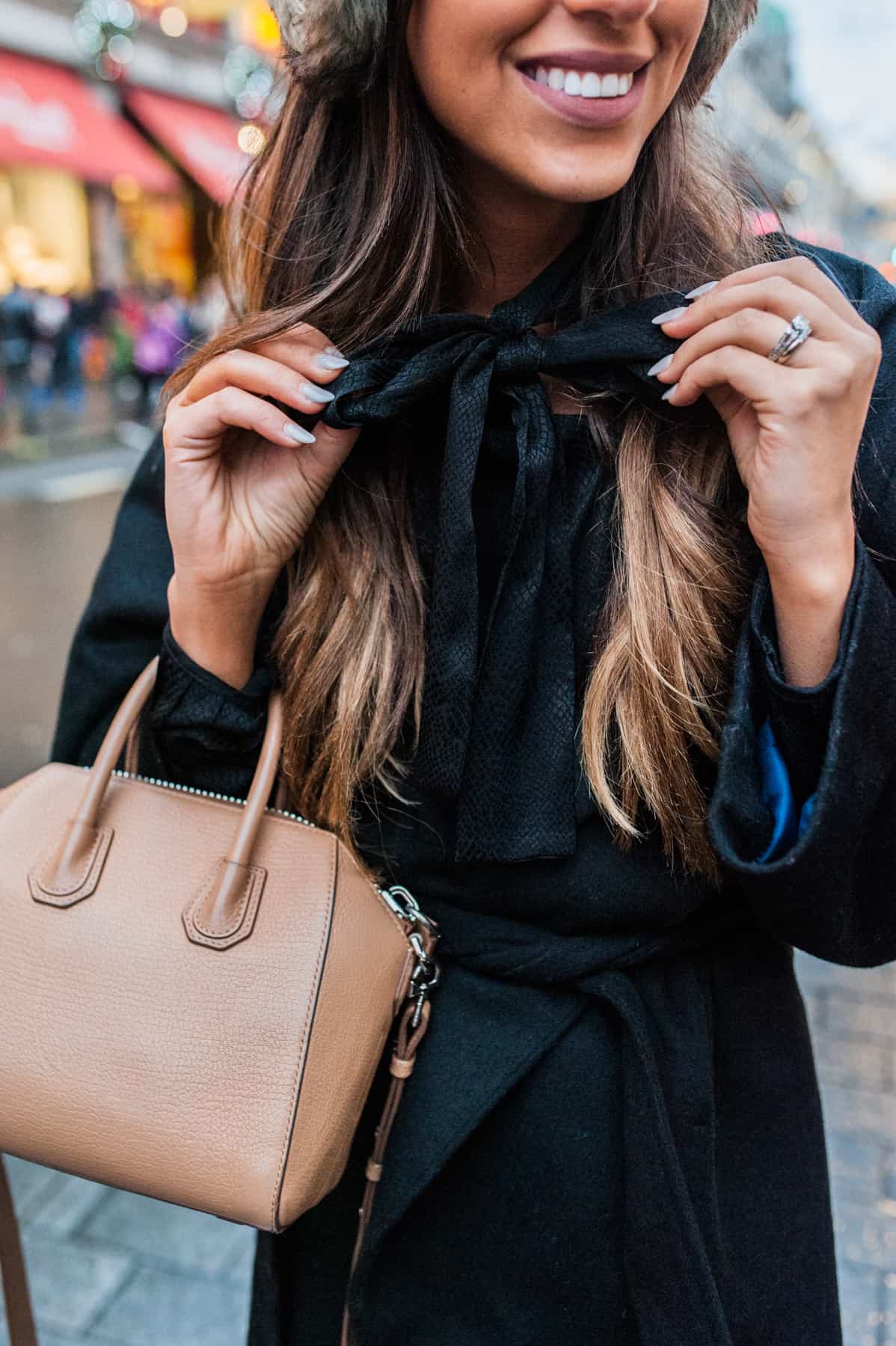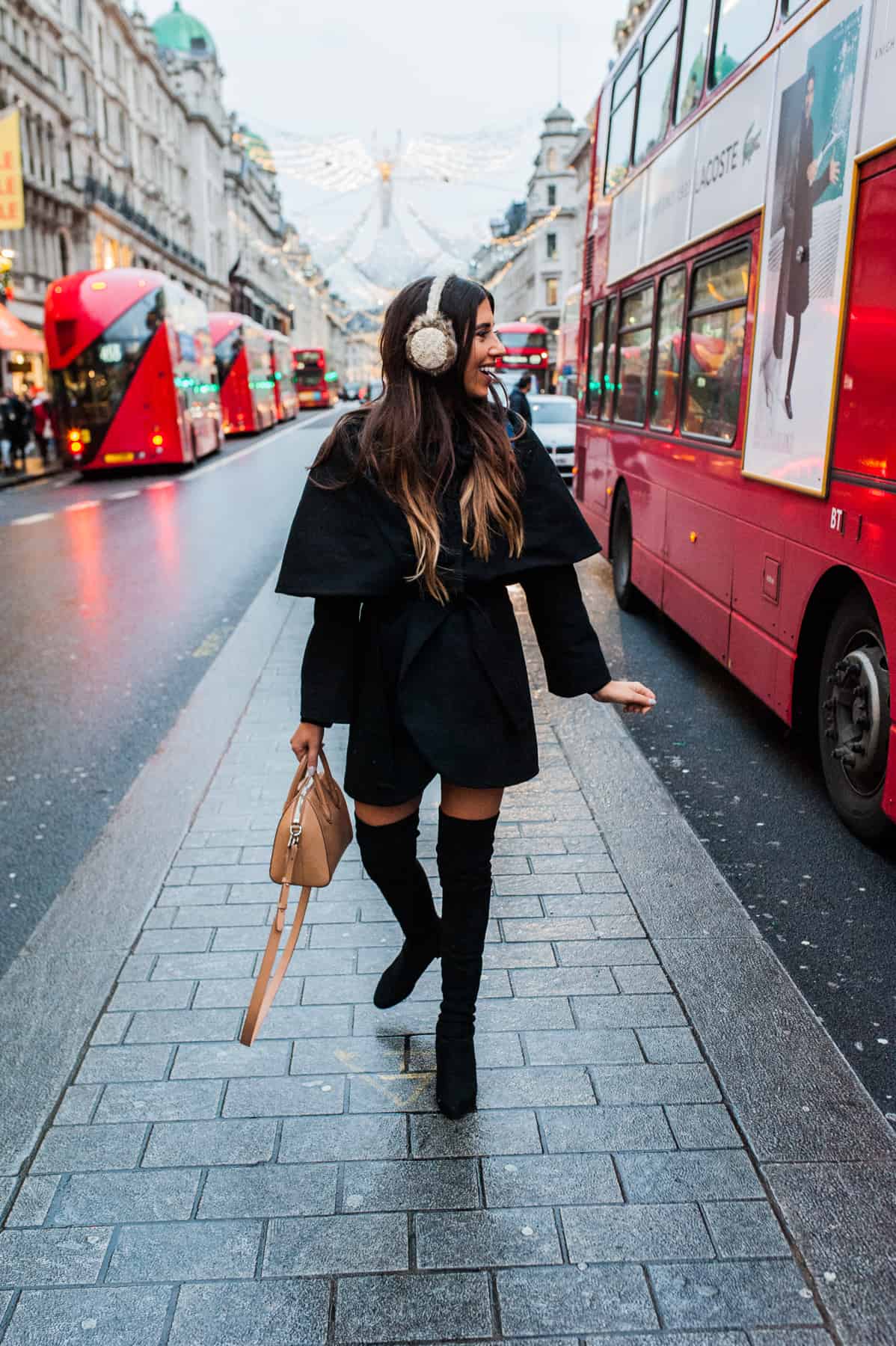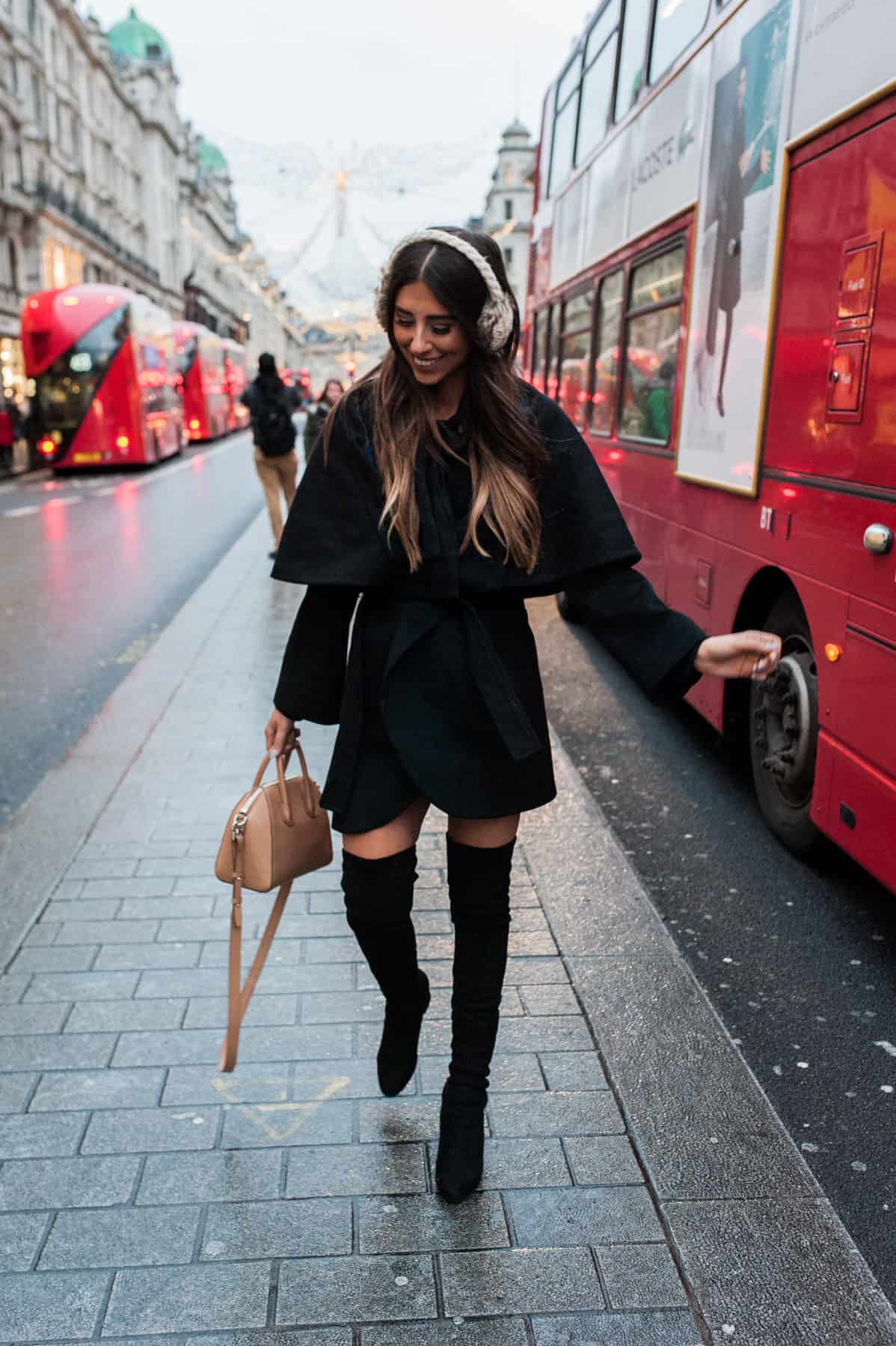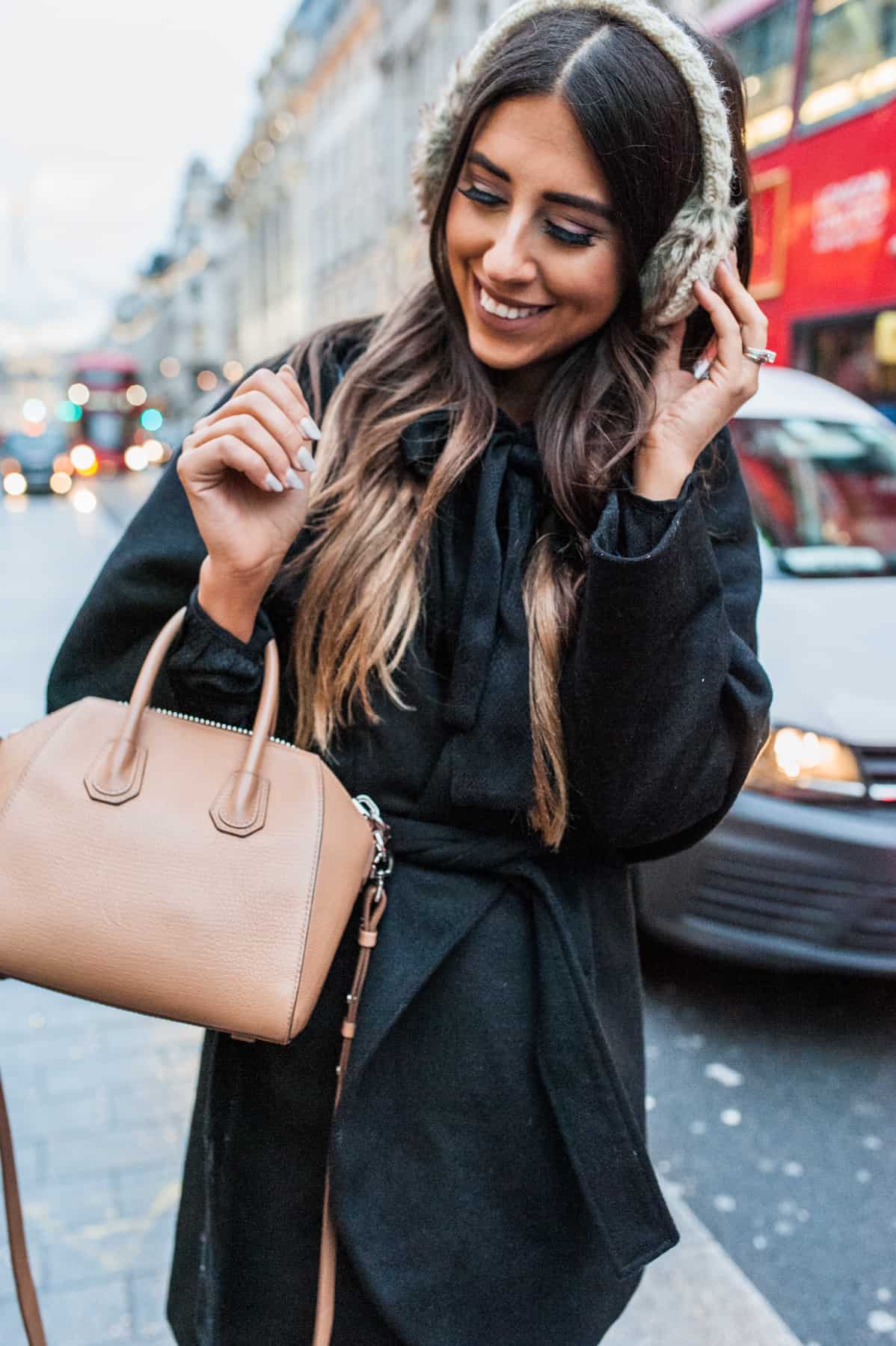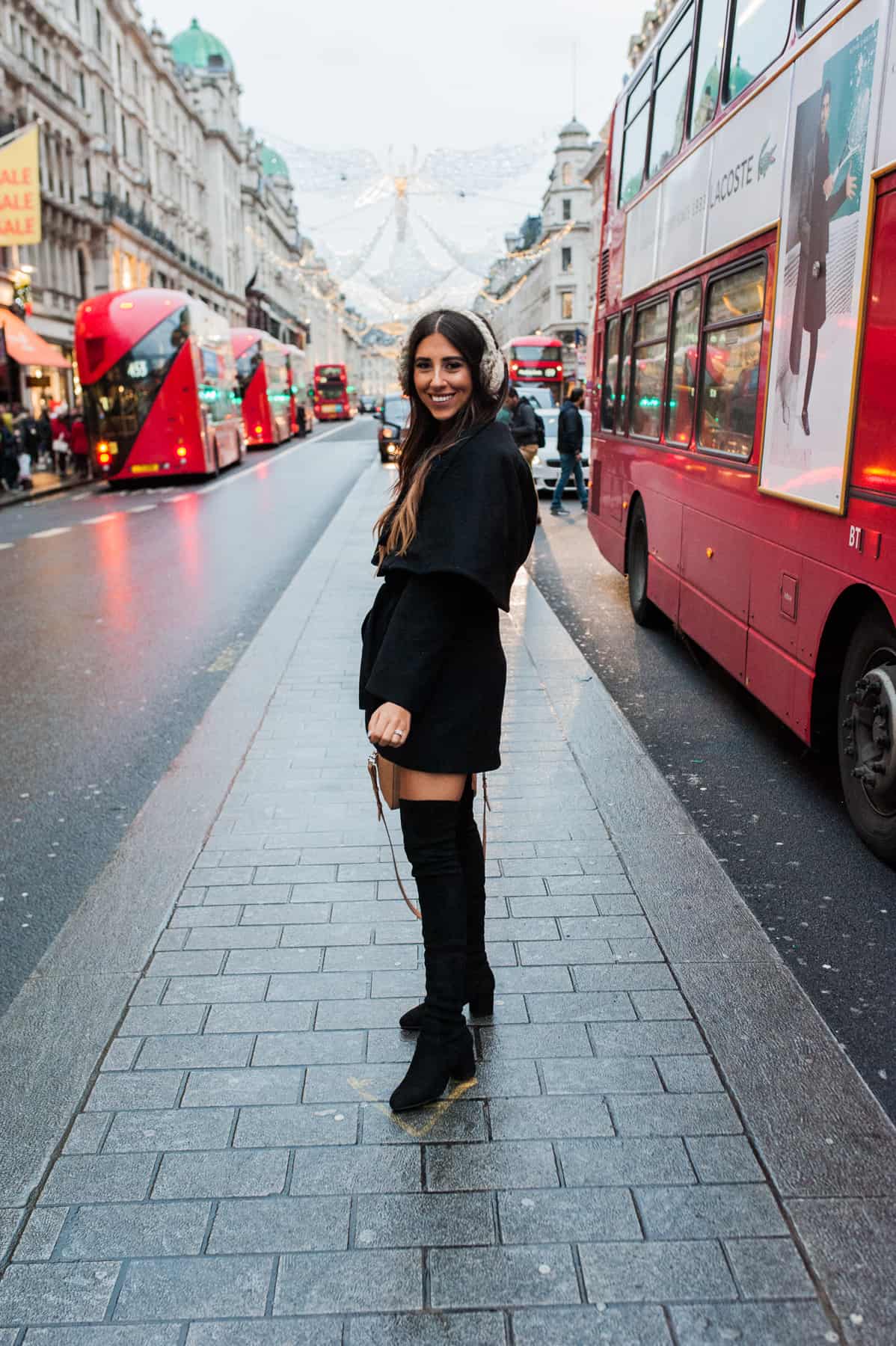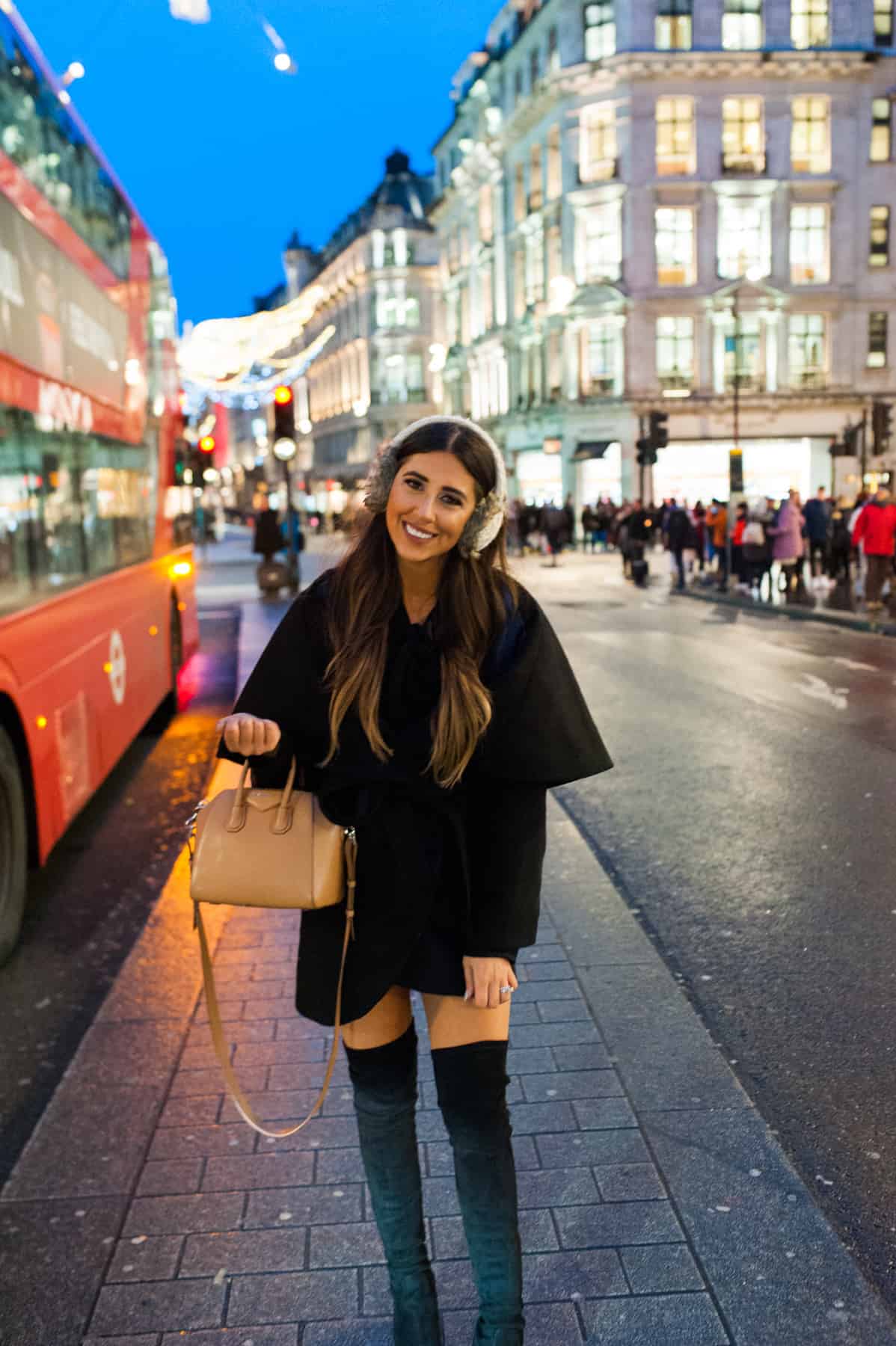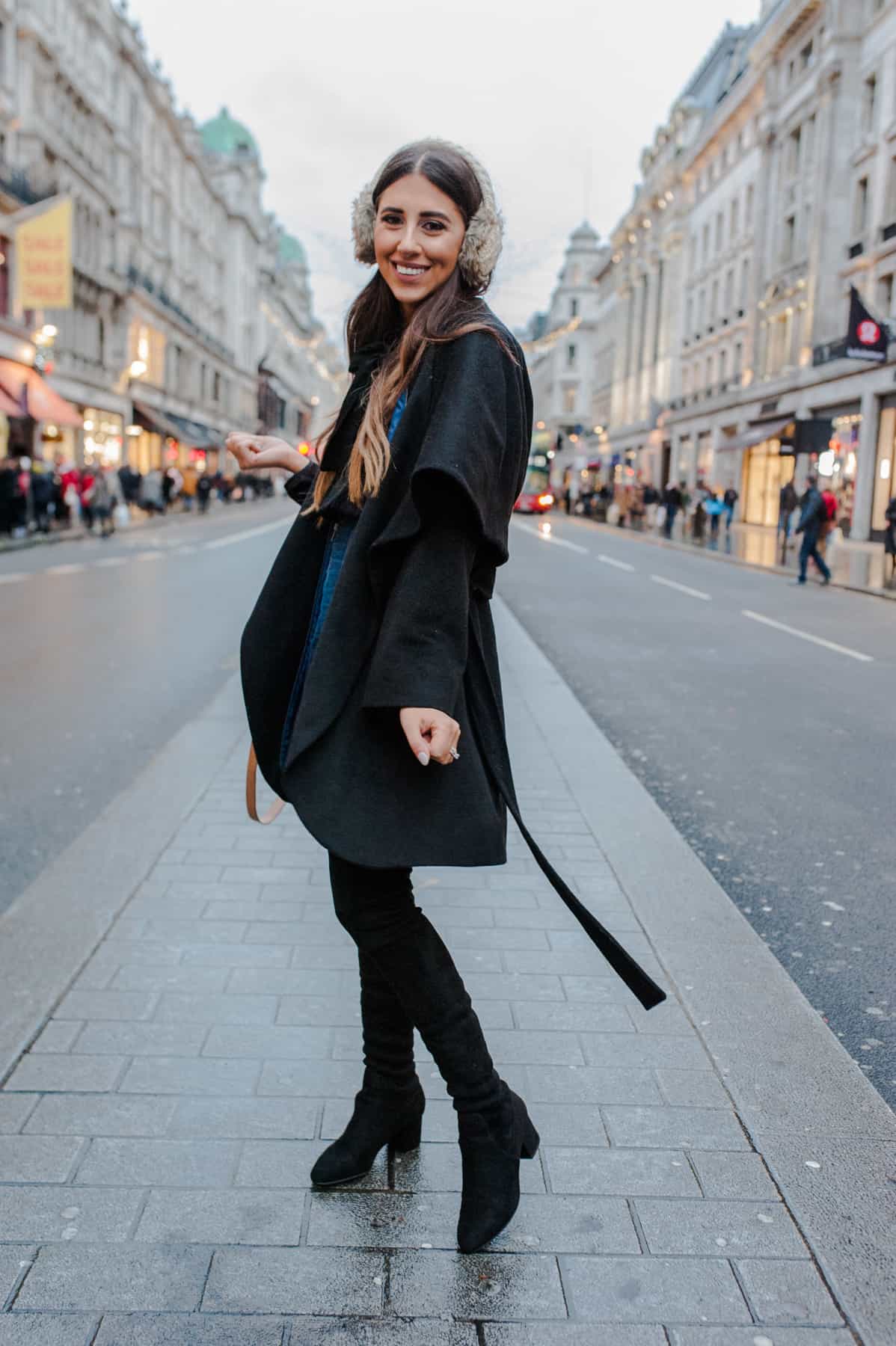 Earmuffs: Nirvana Designs | Coat: Tahari  | Shirt: Top Shop  | Skirt: Madwell   | Boots: Nasty Gal  | Purse: Givenchy
I honestly have blogged about this coat a few times over the years but I don't expect you to remember lol! I call it my Olivia Pope jacket because I feel like her everytime I wear it. Speaking of Olivia, I just saw that a mash up episode with Scandal and How To Get Away with Murder will be happening and I am so stinking excited about it! Anyways back to the outfit, this is my one coat that I actually feel cute in and I don't feel like I am drowning. This jacket looks super cute over this denim skirt and black bow tie top with over the knee boots!
We snapped these photos over on Oxford street in London and the streets are so magical this time of year! Ted and I really do want to come back during Christmas time. This is my first time in London and I am so excited to be here! Hope you all have a great weekend!