NYFW Show Recap 1: Camo Flirty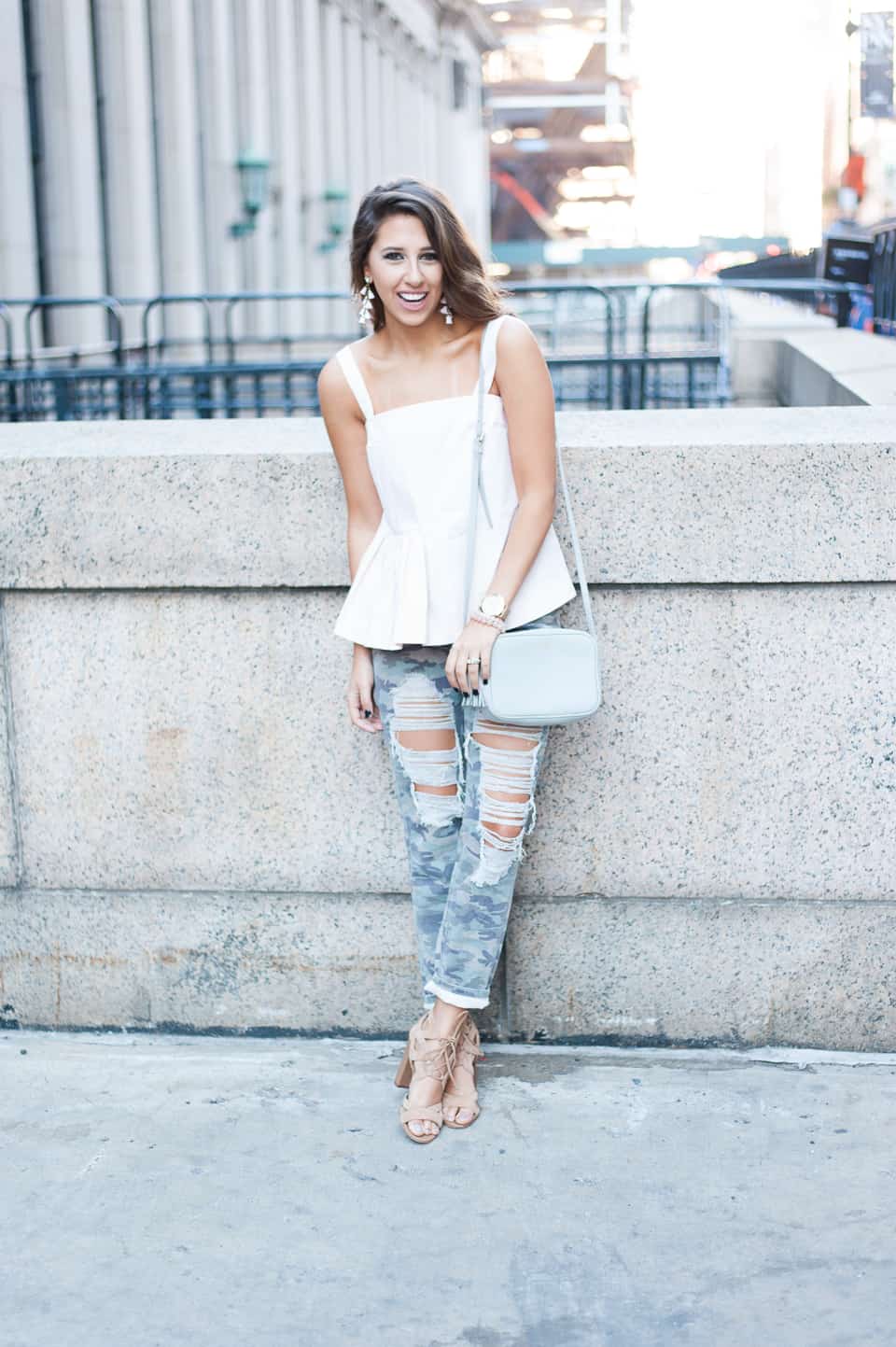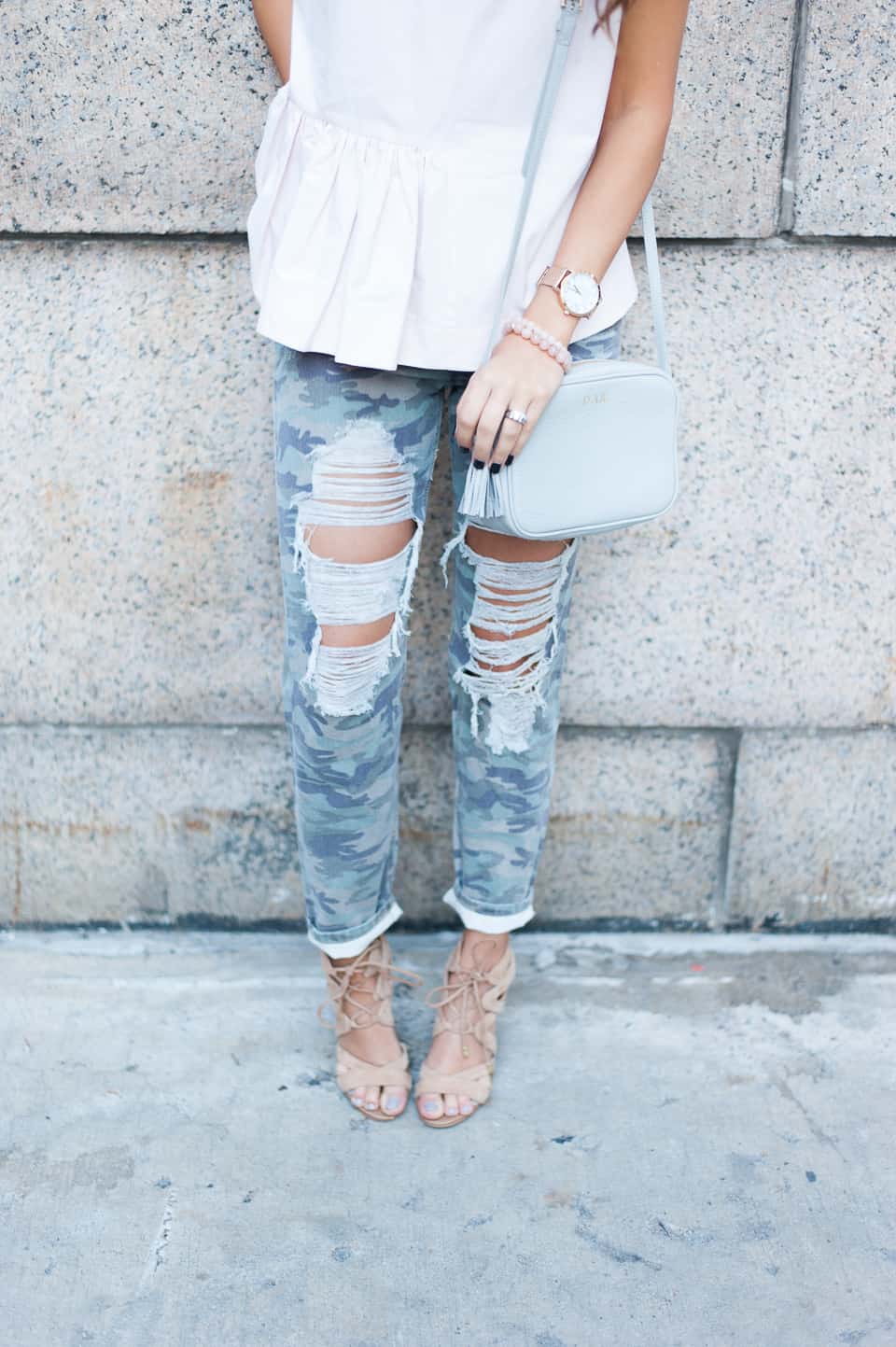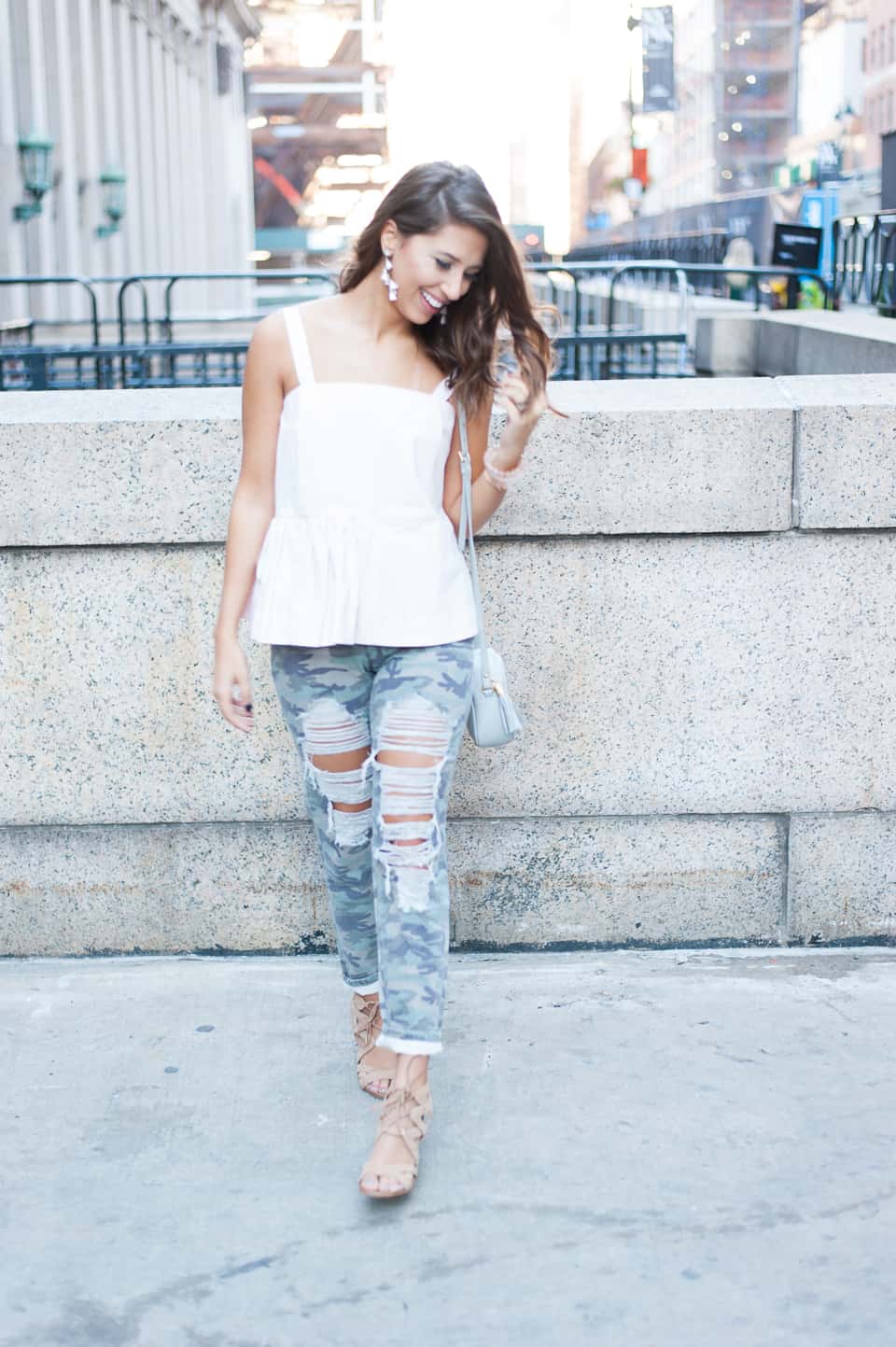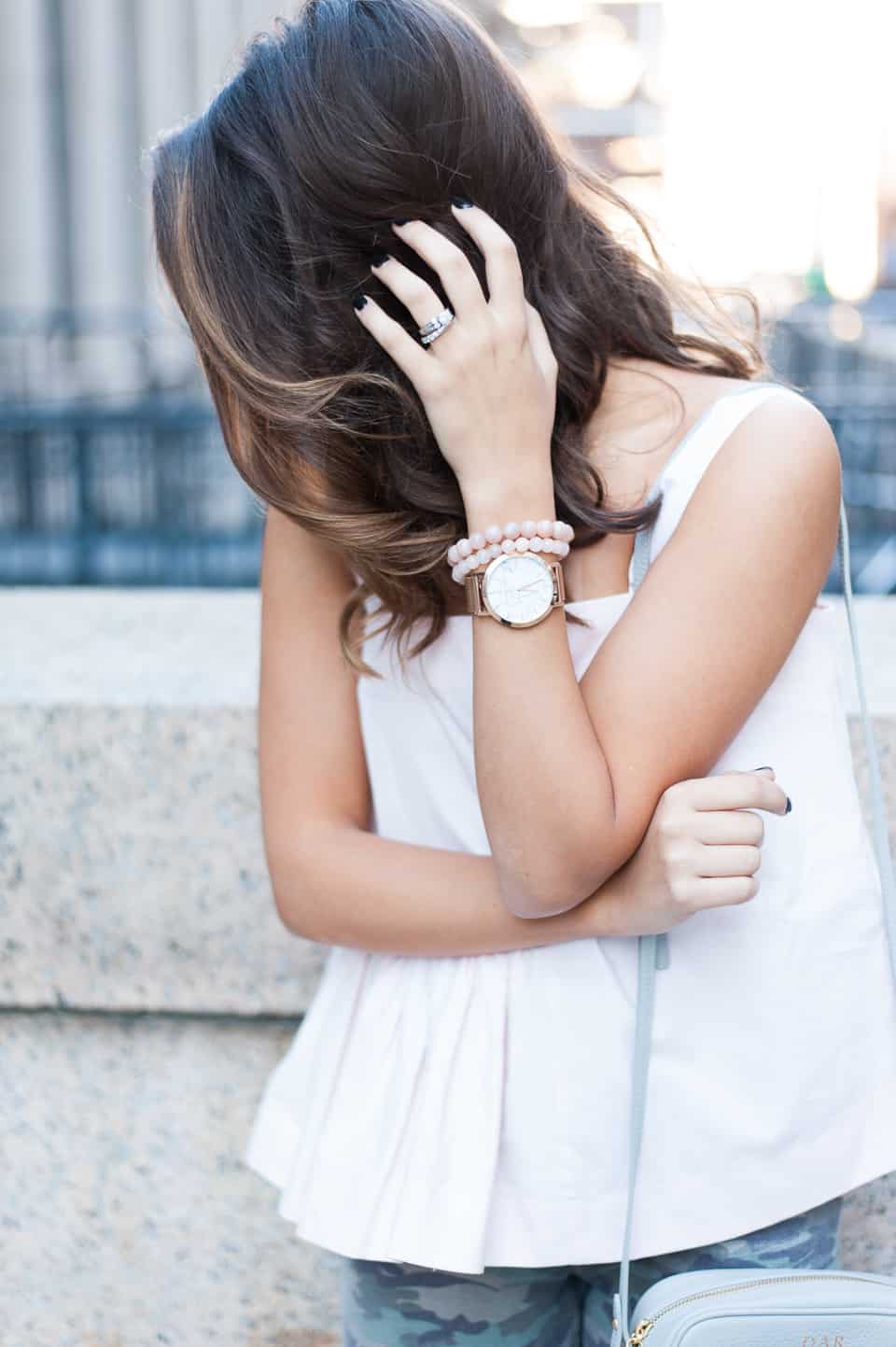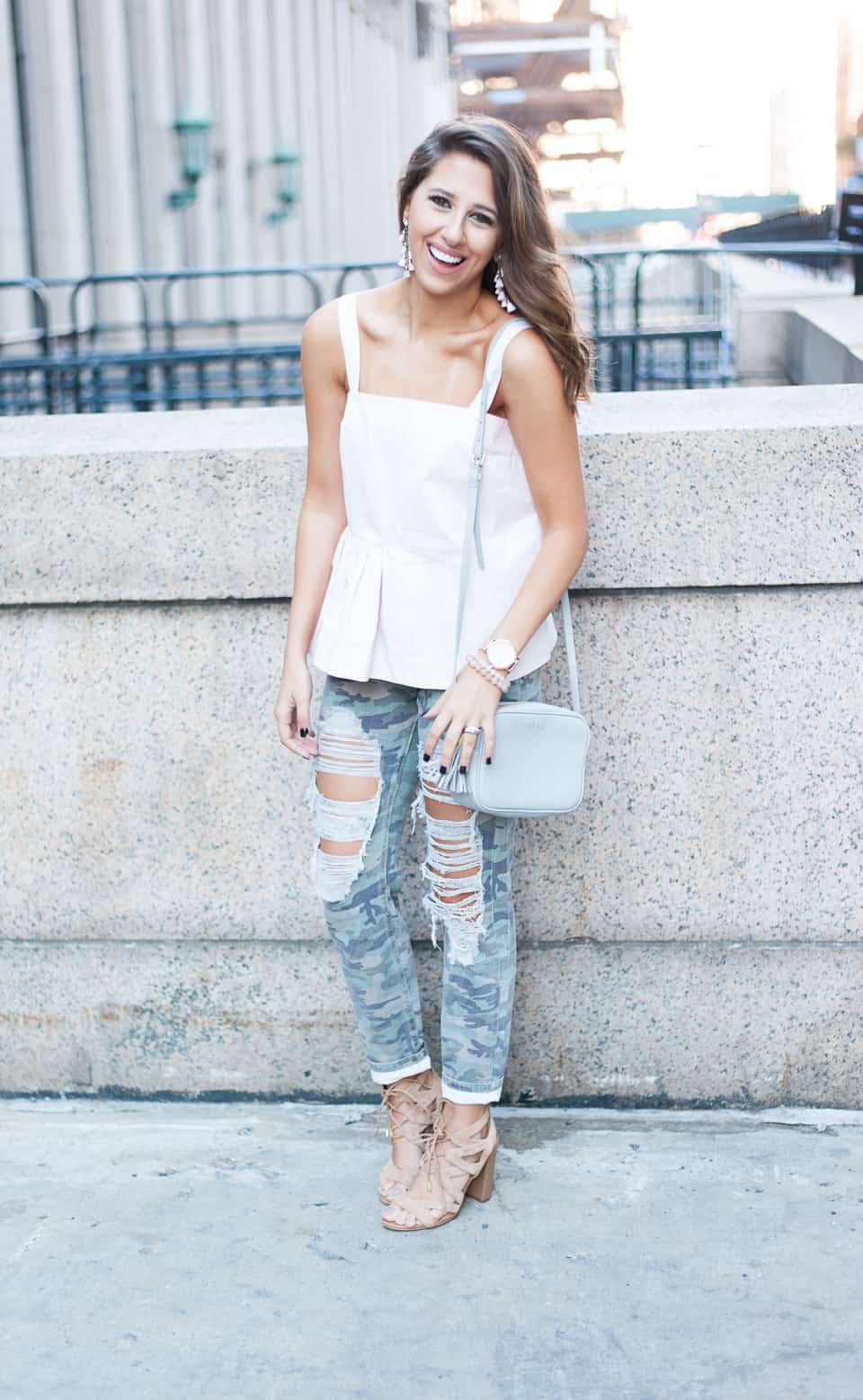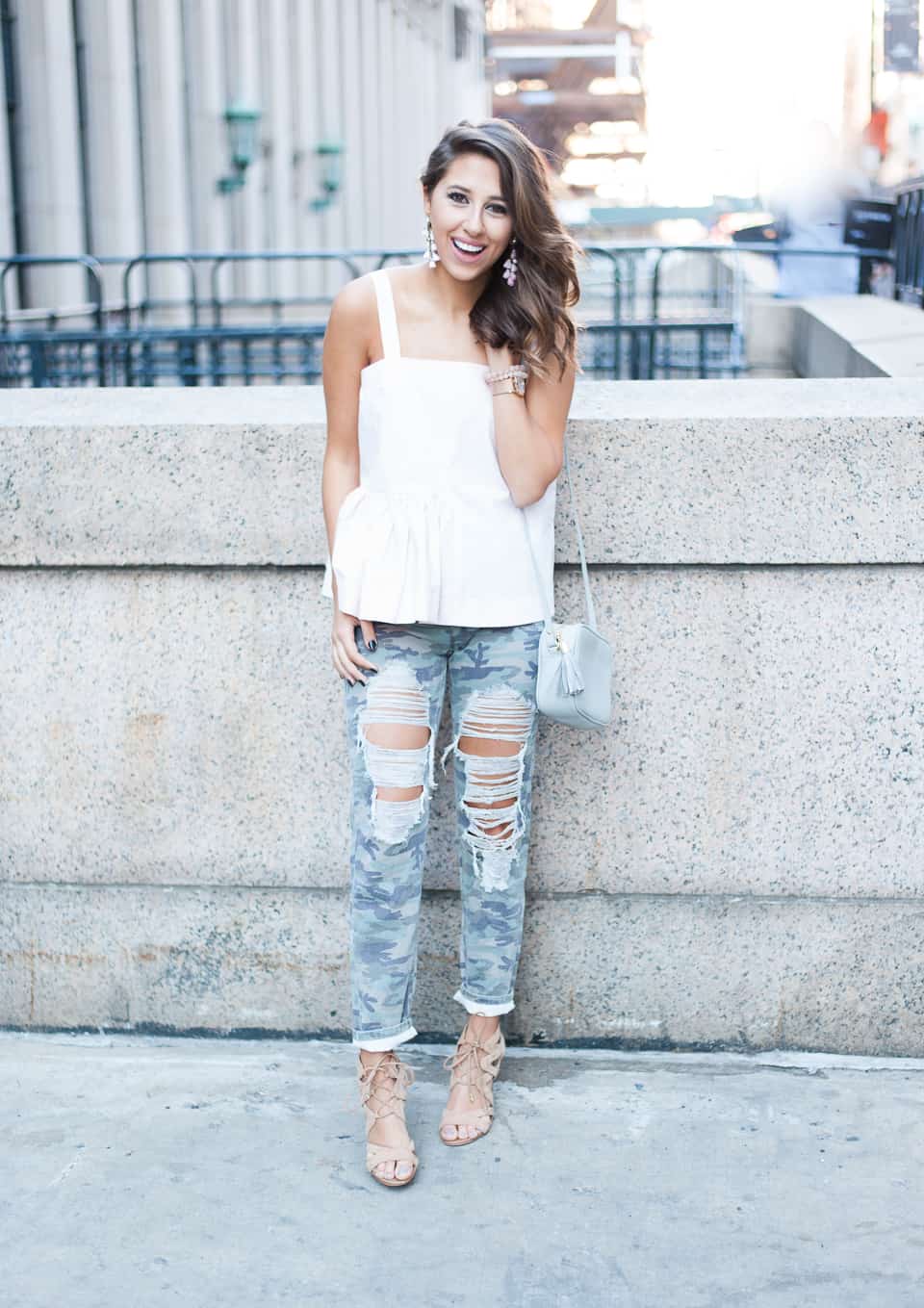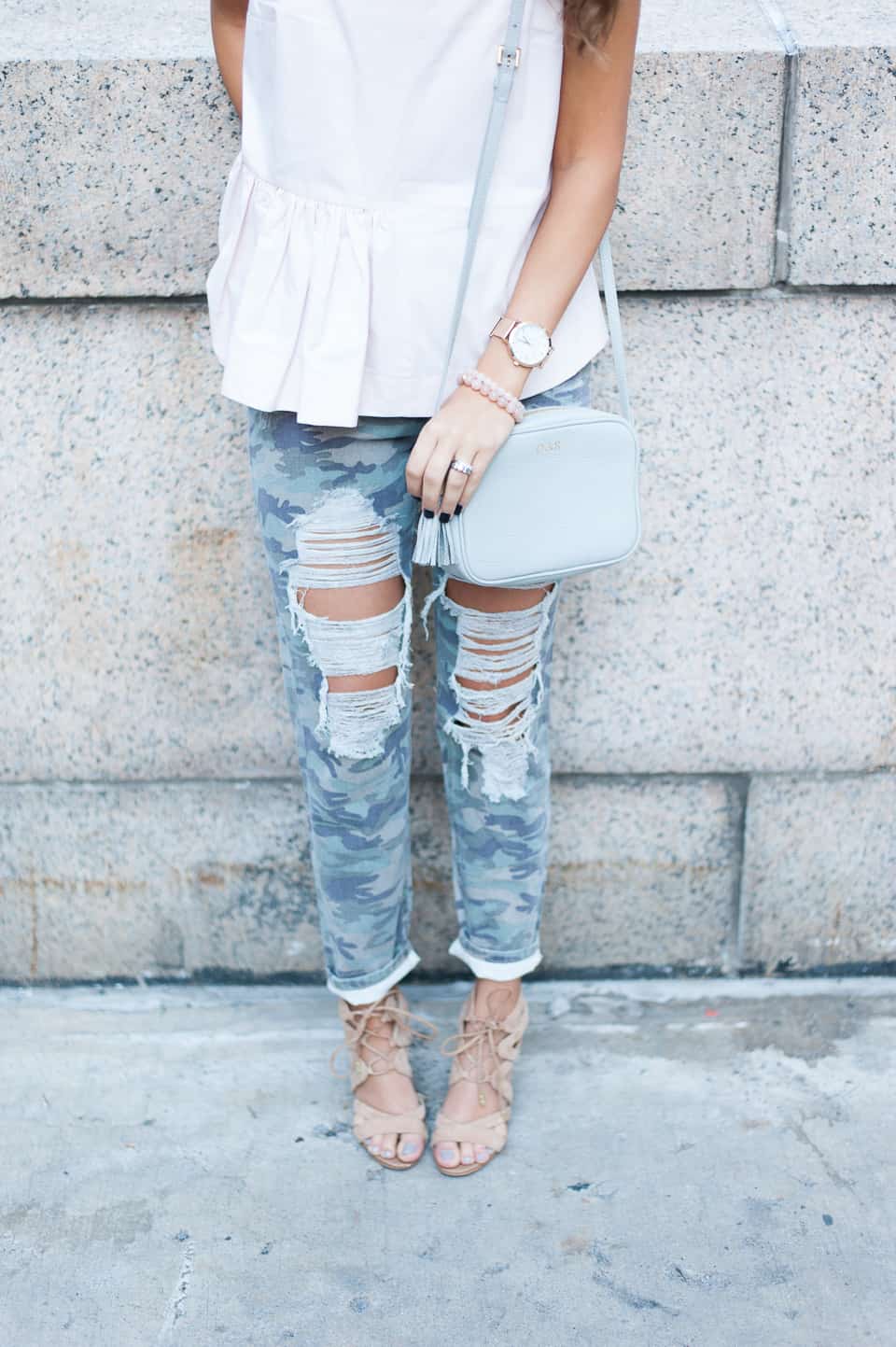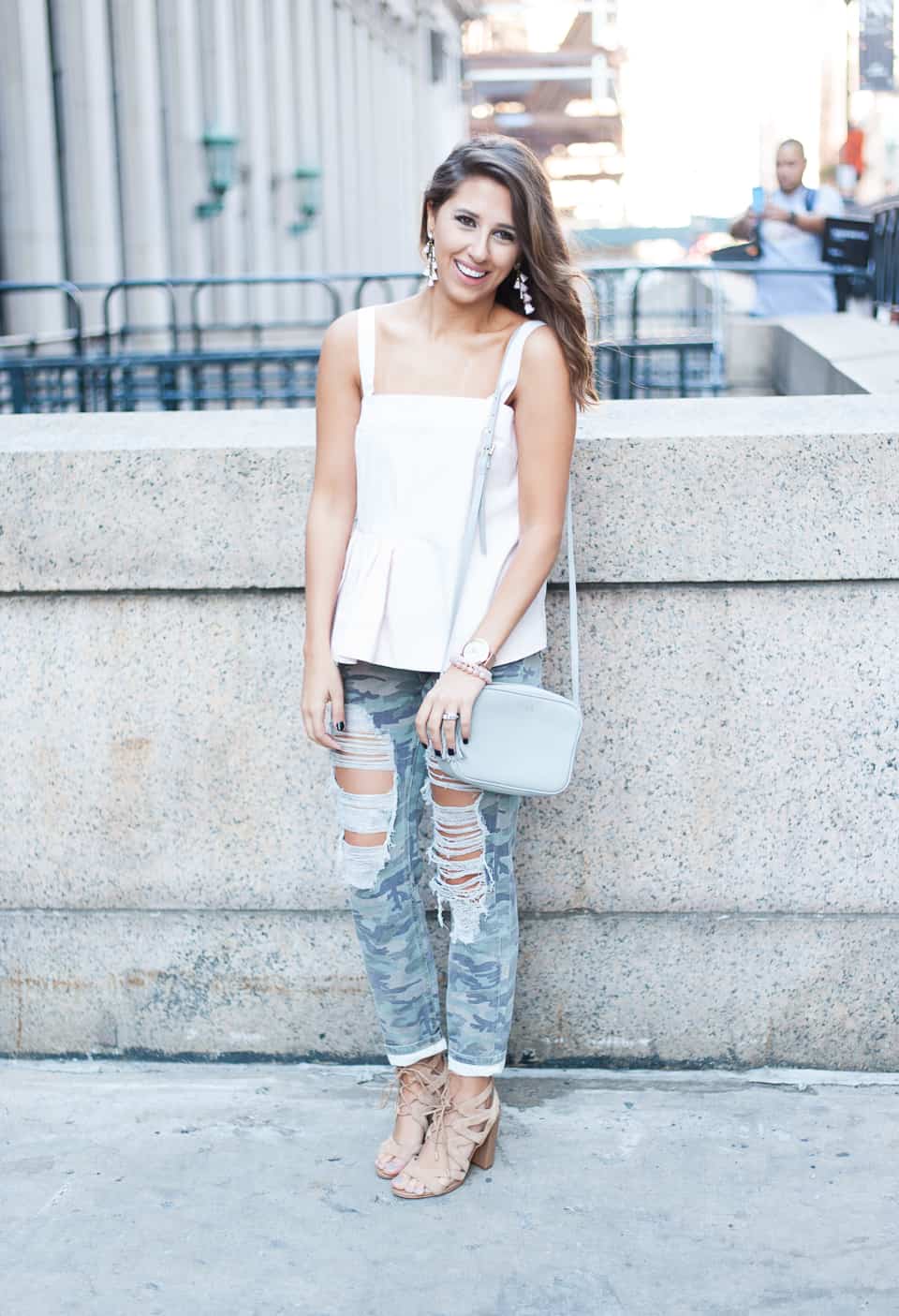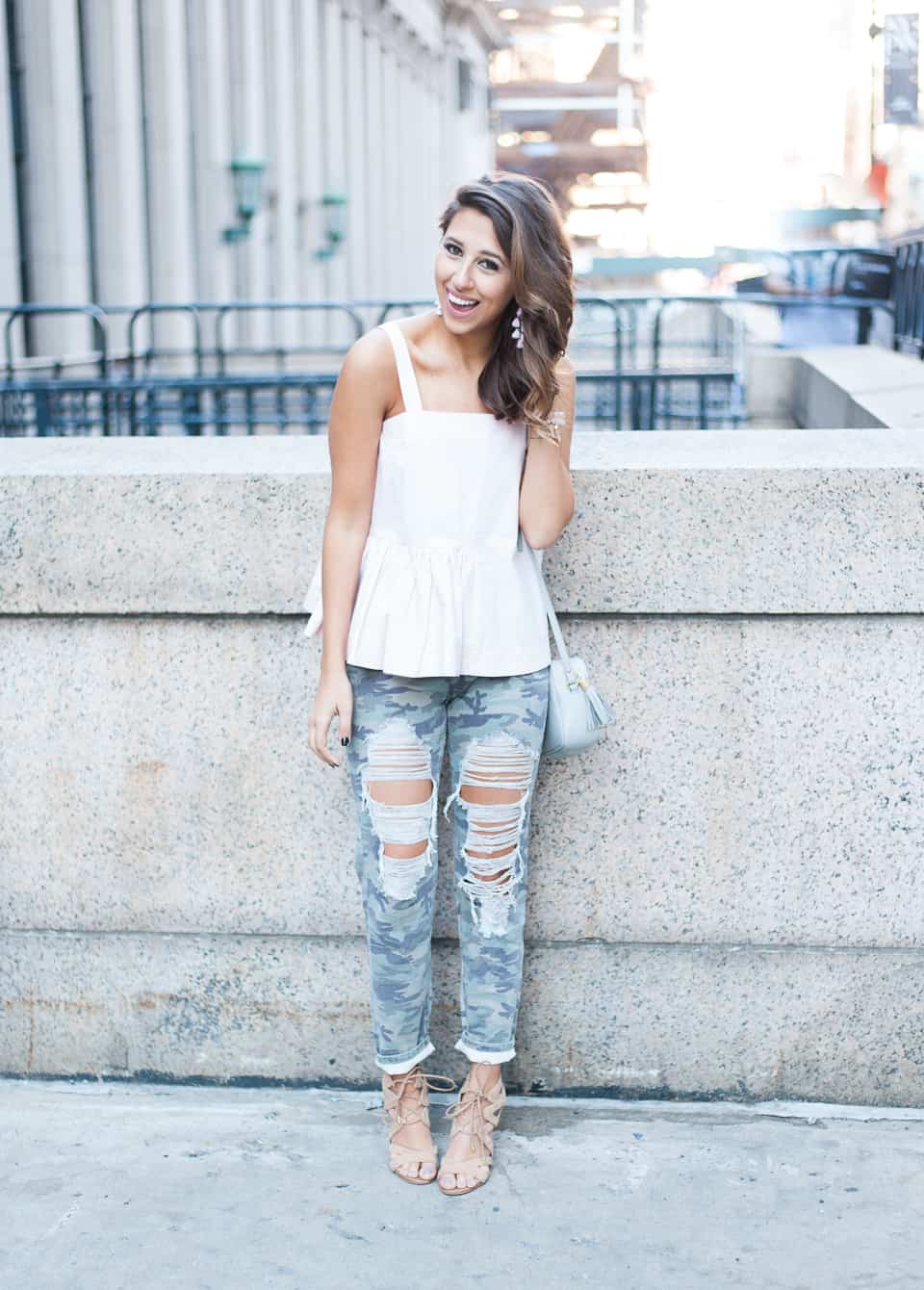 Jeans: Misguided | Top: Topshop / White | Shoes: Sam Edelman | Bag: Gigi NY
So I went to A LOT of shows during NYFW and watching the runway was probably the most memorable part of my trip. The lights, models, people, make up, outfits were so on point I wanted to share each show that I attended real quick and either trends / pieces that stood out to me. Keep in mind I was at the Spring 2017 shows so these are all items we won't be seeing until 2017 but it's always good to stay a head of the curve :) You can also certainly incorporate some of these pieces now since its still hot outside! Like in the outfit above this flirty pink is my absolute favorite and I decided to girly up the ripped camo denim that I can't get over. Luckily all sizes are still left and under $50. On trend and on point!
*Noon By Noor: Lots of neutrals & sheer fabric. This was my first show so I was very goo goo gah gah during the entire show. The neutral colors and sheer fabrics were so flirty I couldn't keep my eyes off of them and definitely gained lots of inspiration from this show.
*Marissa Webb: What really caught my eye was the silky materials which I was inspired by and blogged about here. This was my favorite show of them all and I am not sure if it was because I was wearing this Marissa Webb shirt and felt super cool or the amount of iconic ladies were in the room that I looked up too OR the fact that I landed FRONT row at Marissa Webb. I was let alone surprised I got in. Anyway along with the silky fabric lots of leather came into play along with dark greens and white (which was my outfit to the event – here – I felt right at home)!
Fashion Palette: So this was a mix of brands which I thought was pretty cool. It was also a mix of categories from ball gowns to night gowns. Tons of different styles which was super fun!
Misha Collection: This particular show I had some pieces that I was obsessed with and others I wasn't crazy about. This collection consisted of leopard, gold fringe, monochromatic, and very sexy going out kinda looks. Leather and lace were also on the menu!
*Tadashi Shoji: Sad this was one of my favorites but the photos are not out! I'll be sure to share in the next post the photos. I remember very fun and elegant pieces. This show was also so special to me since I actually have been a fan of Tashi before I was invited and it was in the big runway showroom which felt like a dream. I ALSO ran into my old bride and groom waiting in line which was super crazy! My old bride and groom was Crystal Stewart ( Mrs. Usa 2008) along with her Belgium prince. You can find their wedding here. They actually where my last wedding so hold a dear place in my heart!
Dan Liu: I scored front row at this one and I did like some dresses but nothing wowed me. I did have friends that loved this show so you can see how every one is different. I also believe that is the beauty of fashion – we all have different taste buds and there is so much fashion to go around. Lots and lots of dresses were showcased and was a Parisian themed show. We all were introduced with red roses at our seat and Dan Liu himself sat at a Parisian like table for his finale. It was cute!
Click on the names of the shows to take you to the gallery. As you can see I went to A LOT of shows – I have 6 more which I will be sharing at a later post. I was in New York for fashion week for a full week and I had a jam pack schedule everyday so it was a lot to take in. I am not going to lie all of the shows kinda are mumble jumbled in my head but the ones that stood out to me have an * – luckily I have photos to go back on for memory because I am going to need them once Spring comes around.
You can visit Things I learned during NYFW here. I am getting tons of emails about how to get into shows so I maybe working on a post ONLY if you all are interested – so let me know :)