Nordstrom Sale 2018 Prep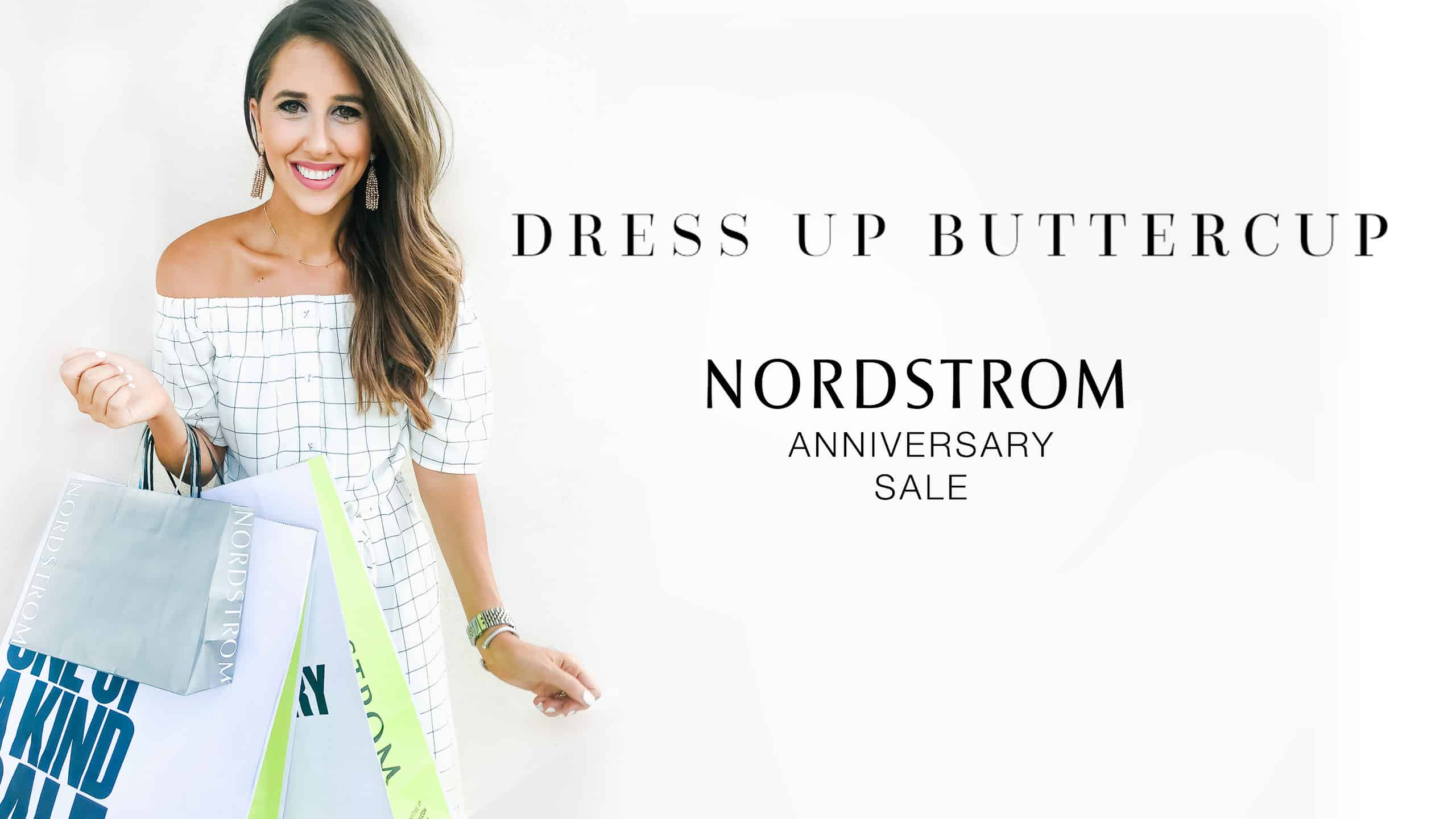 Well well well, I feel like I just blinked and the Nordstrom Sale is already upon us! This has to be hands down one of my favorite times of the year being a blogger. I absolutely LOVE this time to be able to share items that are BRAND NEW and discounted for only a limited time. After the sale, the items go back to original price! If you are not too sure what the hype is all about for this sale, I will keep it short and sweet, and break down everything you need to know below!
What?
Every year Nordstrom has a HUGE sale (known as NSALE) that goes on for a couple of weeks.
When? (important dates)
July 11 – level 4 card holders (that's me!) gets to shop the sale in the store one day early. Which means, once the clock strikes midnight for card holders, I will be sharing everything I got && more!
July 12 – known as the "Early Access Sale". All Nordstrom cardholders are able to shop the sale before it opens to the public. I have seen it multiple years in a row and cardholders definitely get the best picks! So all you have to do is apply to be a Nordstrom card holder here if you don't have one!
July 20 – The sale is finally open to the public! Everyone and anyone can shop the sale!
August 5 – Last day of the sale && all prices increase after the day is over!
Why?
So, why shop the sale? First, I mentioned the sale is unlike any other because these are newly released items. Typically a sale means they are wanting to get rid of it but these are all new releases!
Get ahead of the game for your fall wardrobe! This is the perfect time to shop for fall essentials since the majority of the items released are new fall arrivals. This is the time when I purchase my staples like jeans, booties, etc.
They don't only release fall wardrobe! They also release some of my favorite work out gear that I wore all year long during this sale. The other half of the sale includes work out gear, and summer looks that you can wear now!
Because who wants to pay full price after the sale ends?
Tips?
First things first, be sure to check out this page here for CONSTANT nsale updates! I get acess on July 11th so I will be the first to shop the sale and be ready to share all nsale items with you the 2:00am on the 12th when the sale goes live! I also have lots or brands sending me items before hand that I can choose to share if I like it and it is apart of the sale!
I will be blogging, insta storying, posting on IG, etc of all my favorite finds. This isn't my first rodeo so I know exactly what will sell out the fastest and I will have LOTS of clothes pre-hand already sent to me so I can be the first to post before it sells out! The best items tend to sell out fast so I hope to be as helpful and resourceful to you all as possible!
Getting a Nordstrom Card to shop the sale early is KEY. The best tend to sell out during early access so it helps to have a card!
Once you get a card, be sure to use your triple point days on the days where you are going to shop until you drop!
Make a list of what you actually need. Do you need a refresher on jeans? New work out shoes? leggings? tees? cardigans?
Everything is free shipping and free returns. What I love THE MOST about Nordstrom. So if you are unsure, just order it anyways and it will never hurt to send it back.
Again, be sure to check back here! Lots of helpful posts will be released and I will be sure to be updating yall constantly on IG stories as well! Below you can see that I added a Half Yearly Sale tab that I will be updating all the time too! Check it out here.