Mini Condo Home Tour
I am so excited to share a glimpse of our little condo today! It has been a long time coming since we have been in this space for about a year and a half. Time flies so fast, I can't believe it! I actually should share the before pictures of our place because they are horrendous! It has been such a dream of ours to live in the city, in a high rise, and I can't believe it has been a reality! We really are obsessed with the condo life and our little space! It has allowed us to be very minimalistic since we don't have that much space. I am not sure exactly what you would call my tatse in decorating. I am really ALL over the place. One day I will want an all neautral house and another day I crave fun pops of color. Hence why we have already changed up everything about a billion times and I have plans to change up a few things a couple more times!
In reality, this place is not ready AT ALL! I have so much work to do and changes to be done but I thought I would share what I have now. Especially since idk if I ever will be 100% done/satisfied with a room! We have gone through about a million and one different rugs, pillows, color schemes, etc and I know I am being a little physcho! Fashion is so easy since you can easily replace a shirt but a rug is no joke. Anyways with our further ado, here is the space we have so far!
PS // Some items are on sale and the sale ends this Sunday the 5th so be sure to snag them! I have lost hundreds of dollars trying to return rugs etc that haven't worked but Nordstrom has stayed true to their free shipping free returns EVEN with home decor which has been a game changer! I only thought about it about 4 months too late but oh well I got some cute stuff apart of their sale that I will link below and on stories!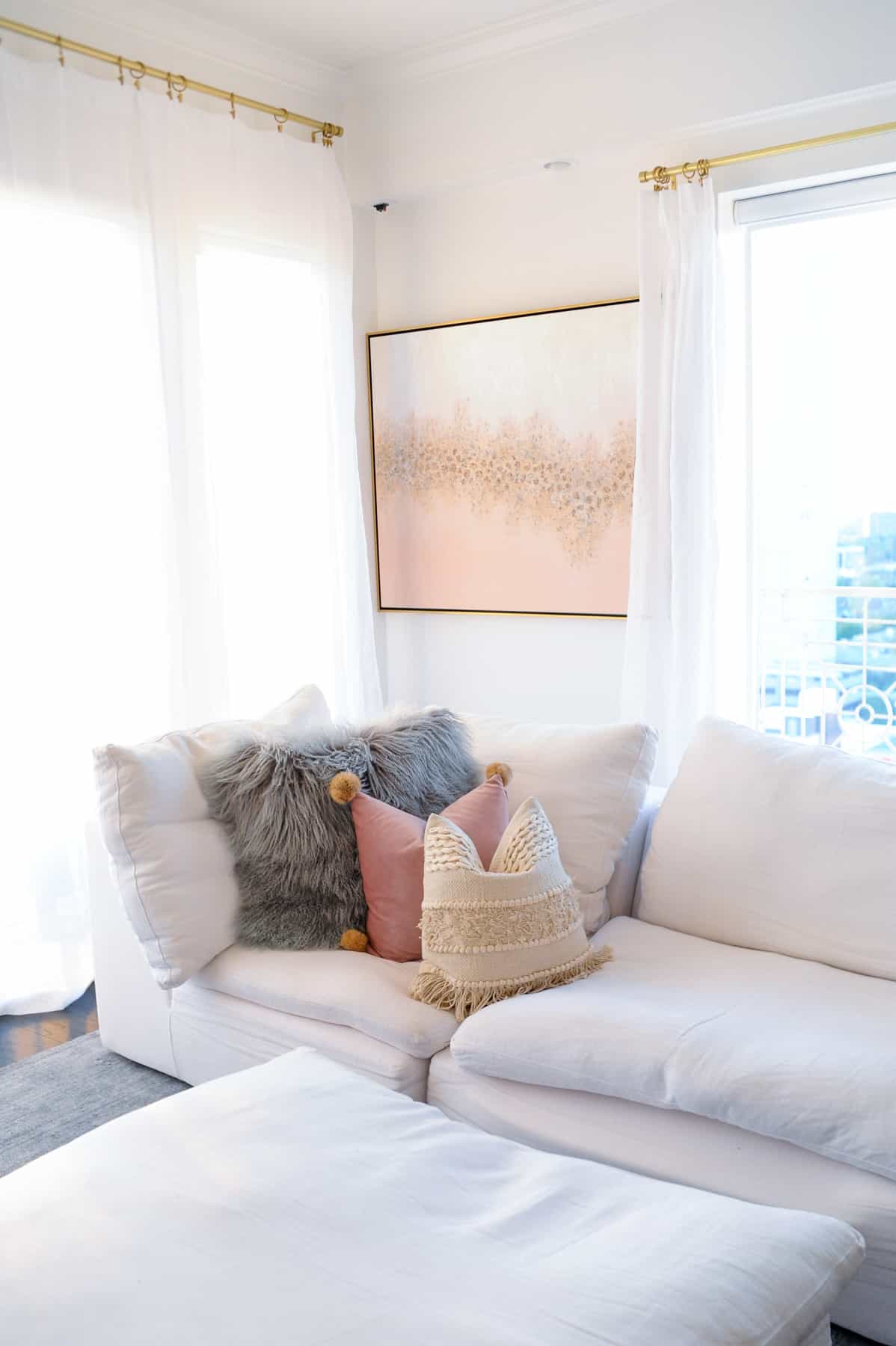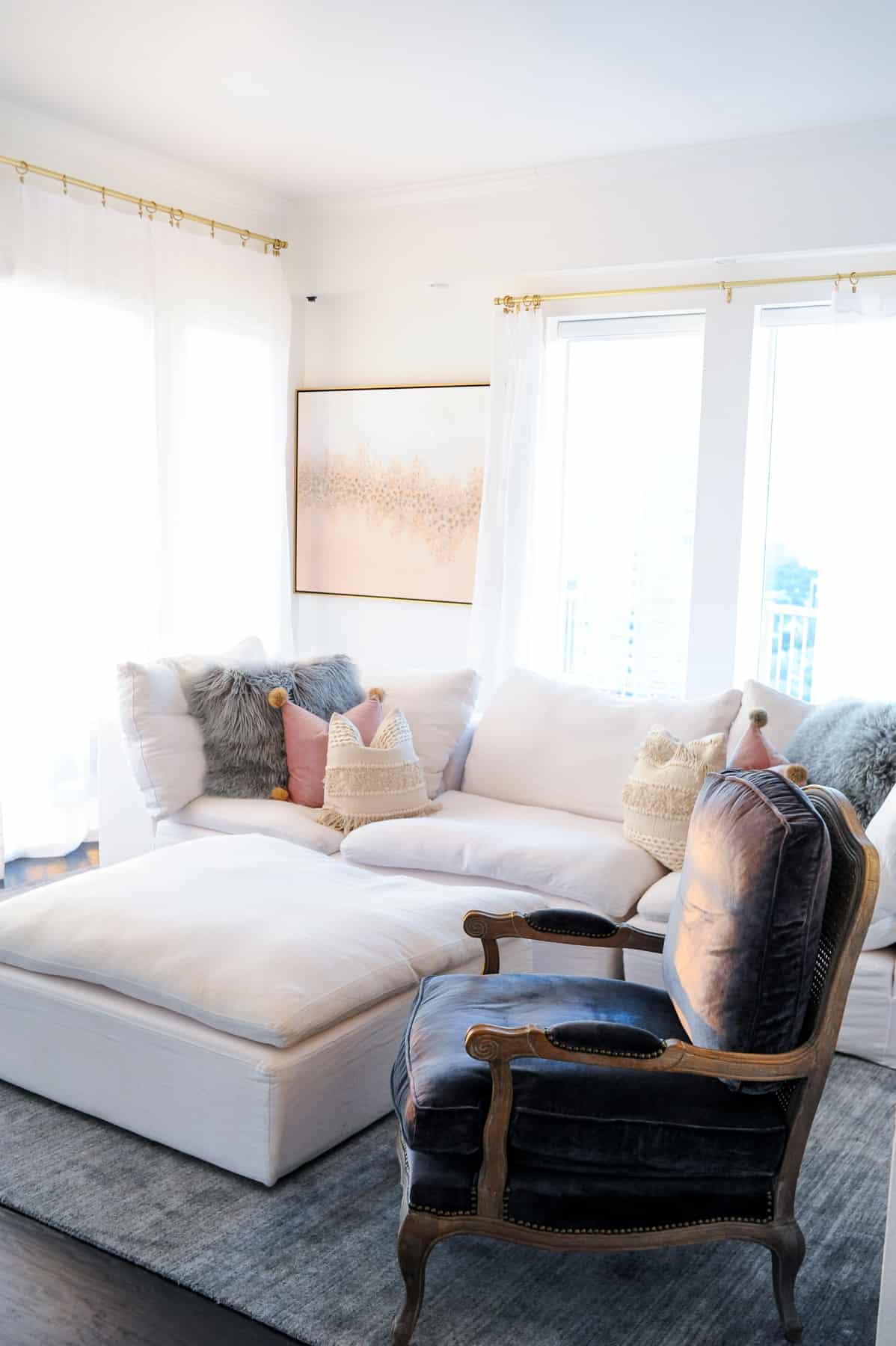 Couch: The Silver Coast Company | Rug: Safavieh 8×11 (on sale) | Pillow 1: West Elm (on sale) | Pillow 2: Homegoods (similar) | Pillow 3: Nordstrom (on sale) | Blue Chair: Lamps Plus | Painting: High Fashion Home | Curtains: Pottery Barn | Curtain Rod: Amazon
We found this couch randomly on google and looking back, we kinda were crazy! Thankfully the website was legit and we love this couch! We bought the full set but decided to take a few blocks out to give the room more space. Everyone warned us about a white couch but I was stubborn. I now take over my aunt when people come over and warn them that I have a white couch and to be careful with their red wine and messy Cheeto hands haha! It really isn't practical but has worked for us so far! It also is easy to clean since the entire thing is a slip!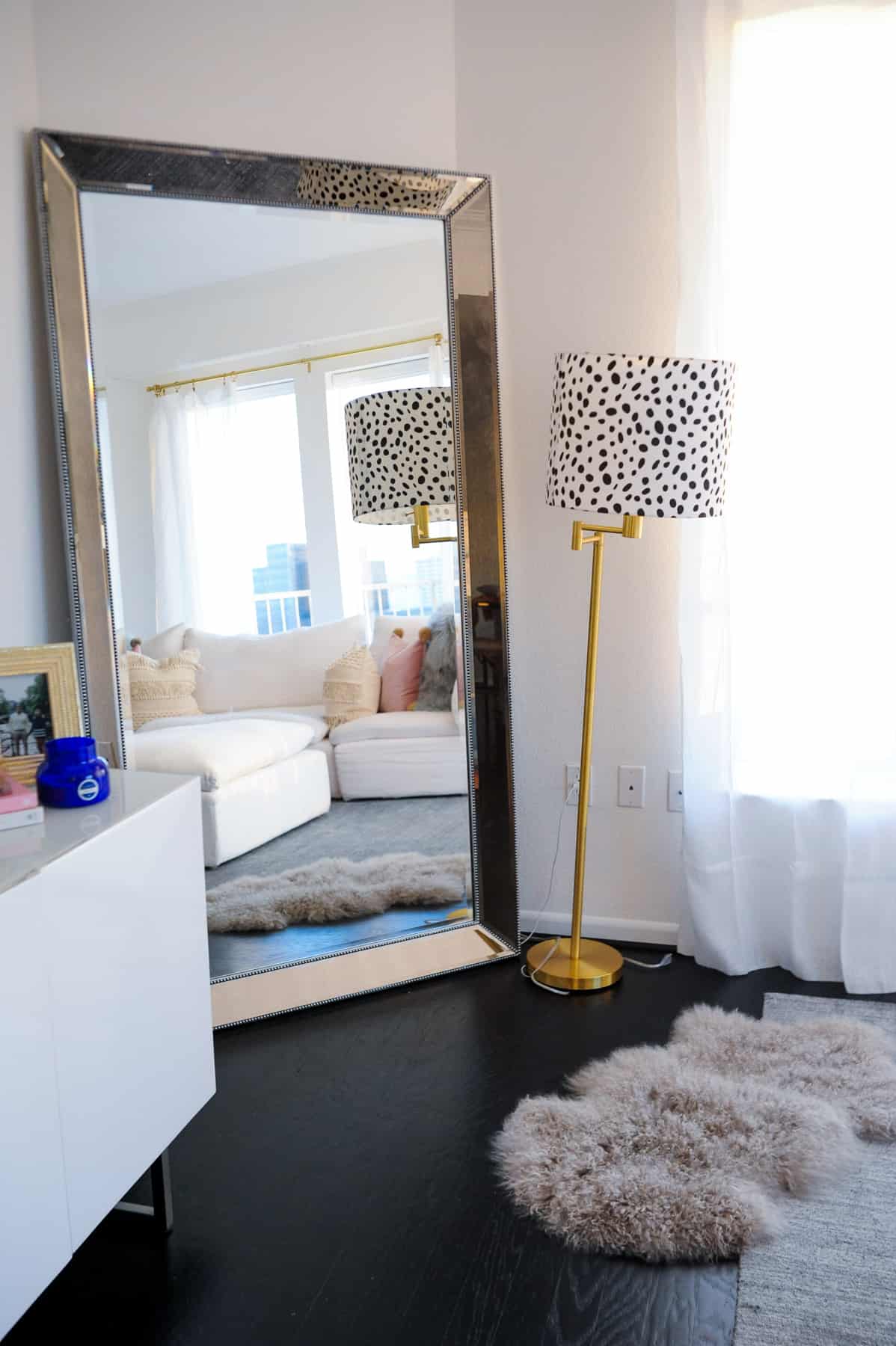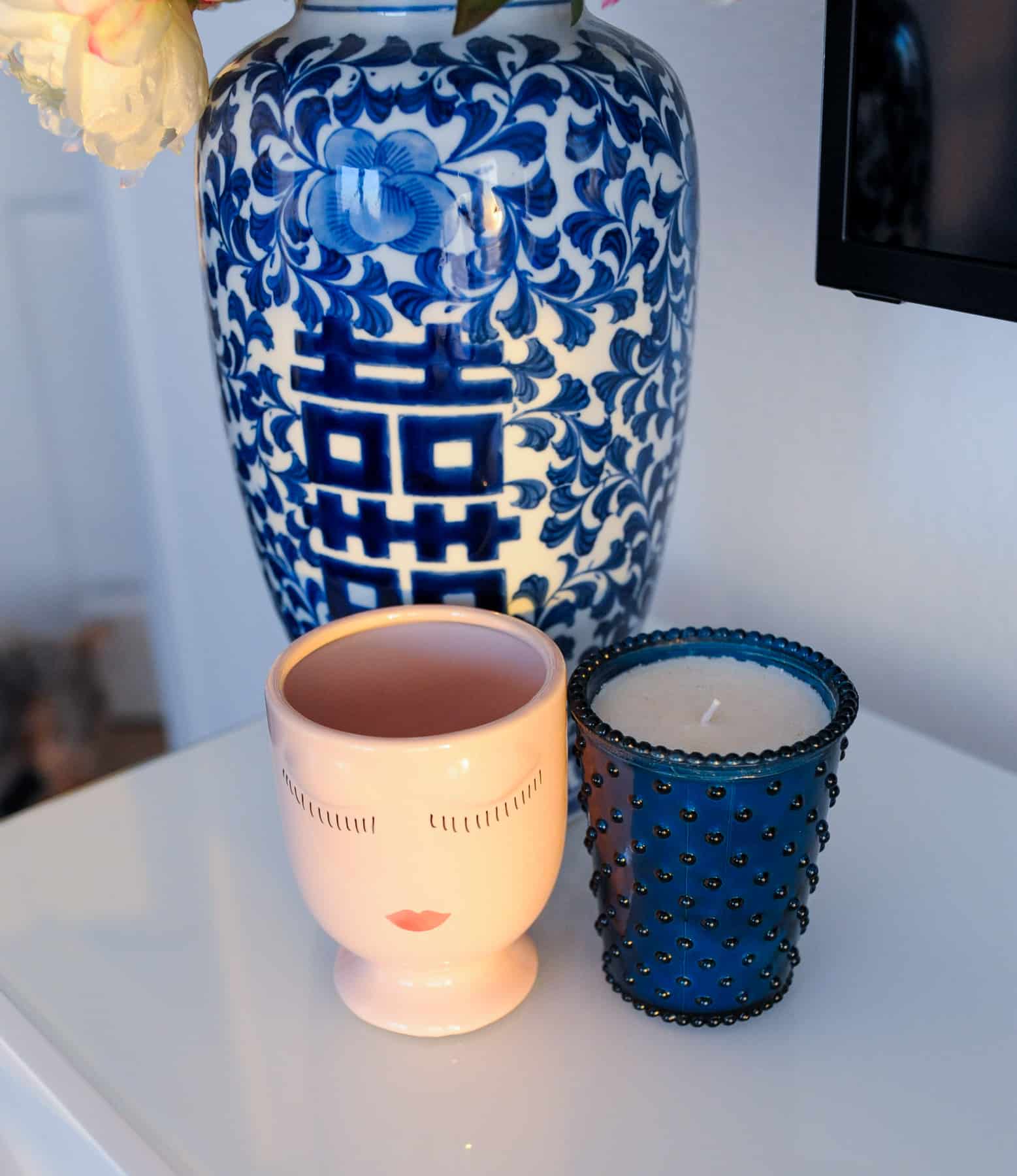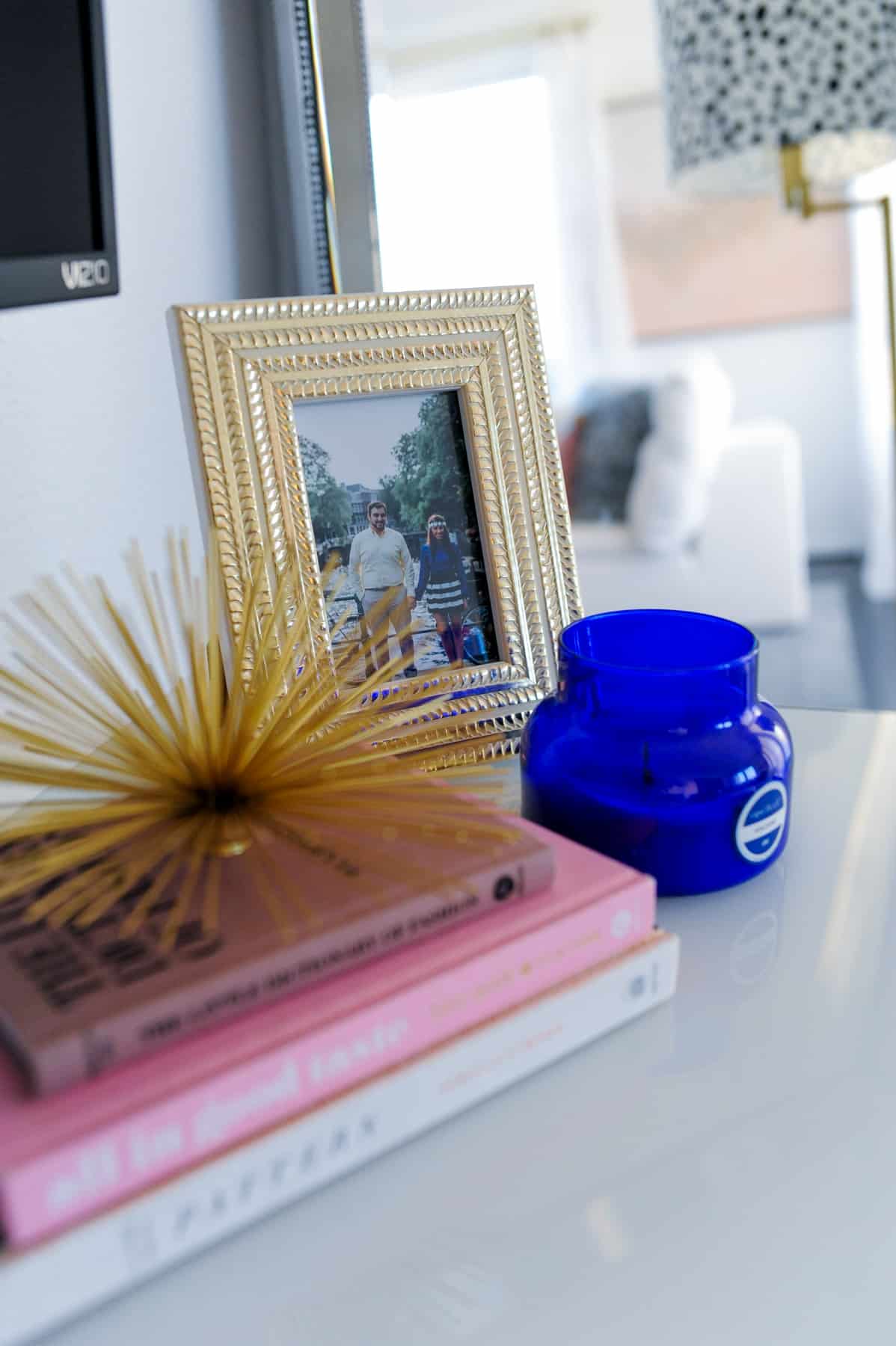 Console Table: Lamps Plus | Mirror: Overstock | Candle: Capri Blue | Starburst: Lulu and Georgia | Blue Vase: It was passed down from my aunt! | Pink face jar: High Fashion Home | Blue Spike Candle: Nordstrom (on sale) | Lamp: So I got the lamp stand from Home Goods and then just went on Etsy and bought the shade! Here is the exact shade I ordered!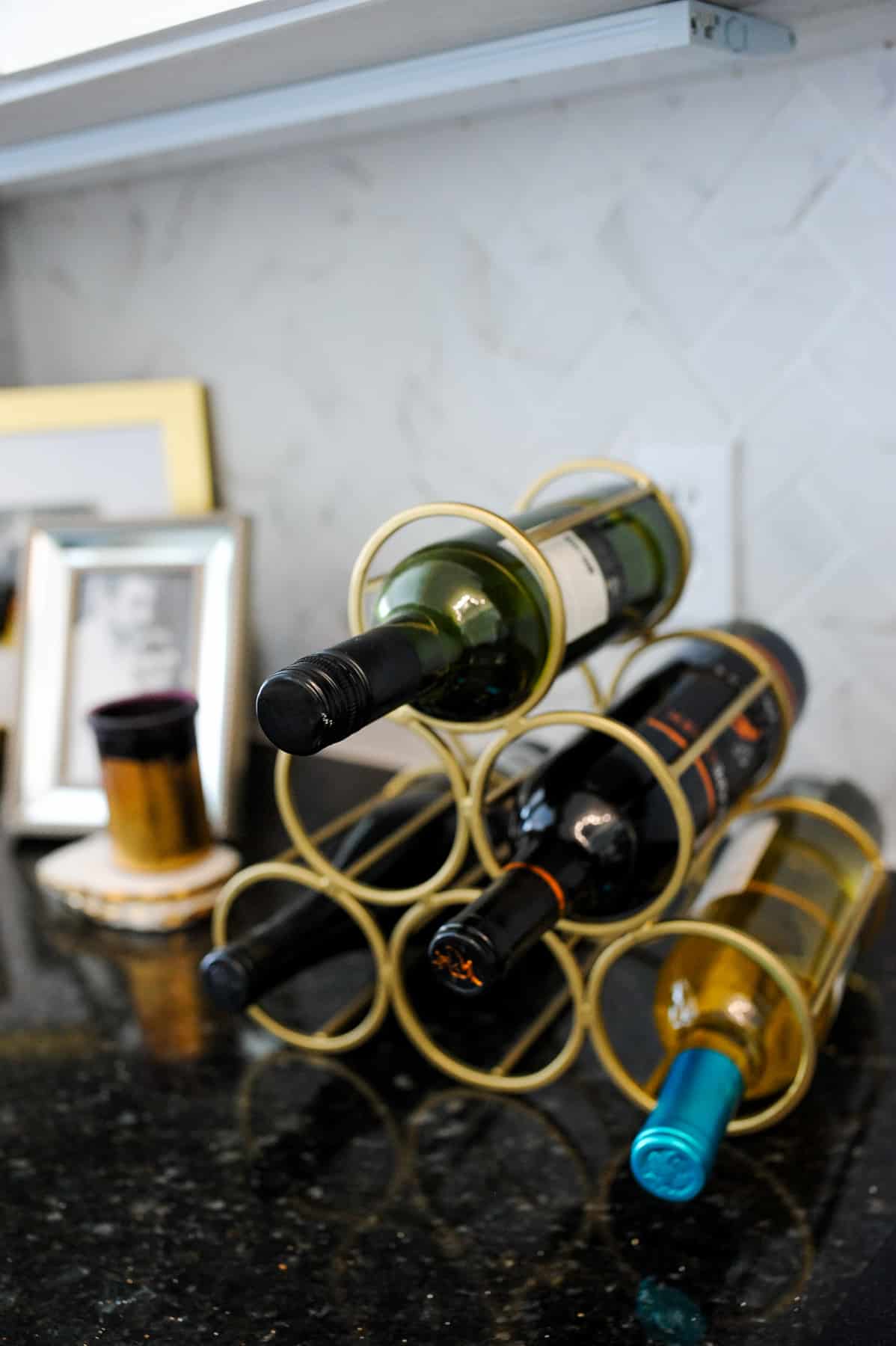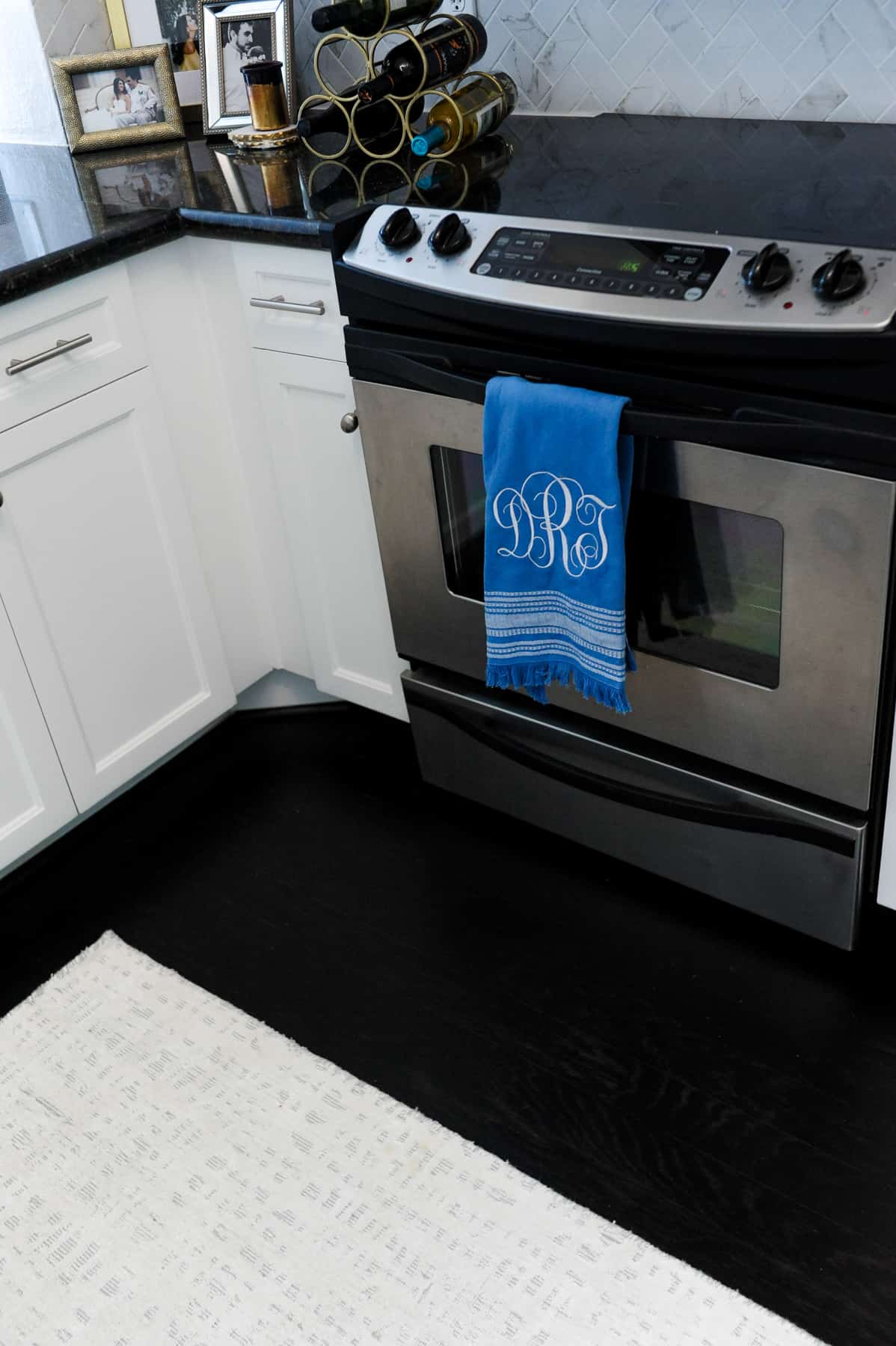 Wine Rack: Nordstrom (sale) | Kitchen Runner: Nordstrom (sale)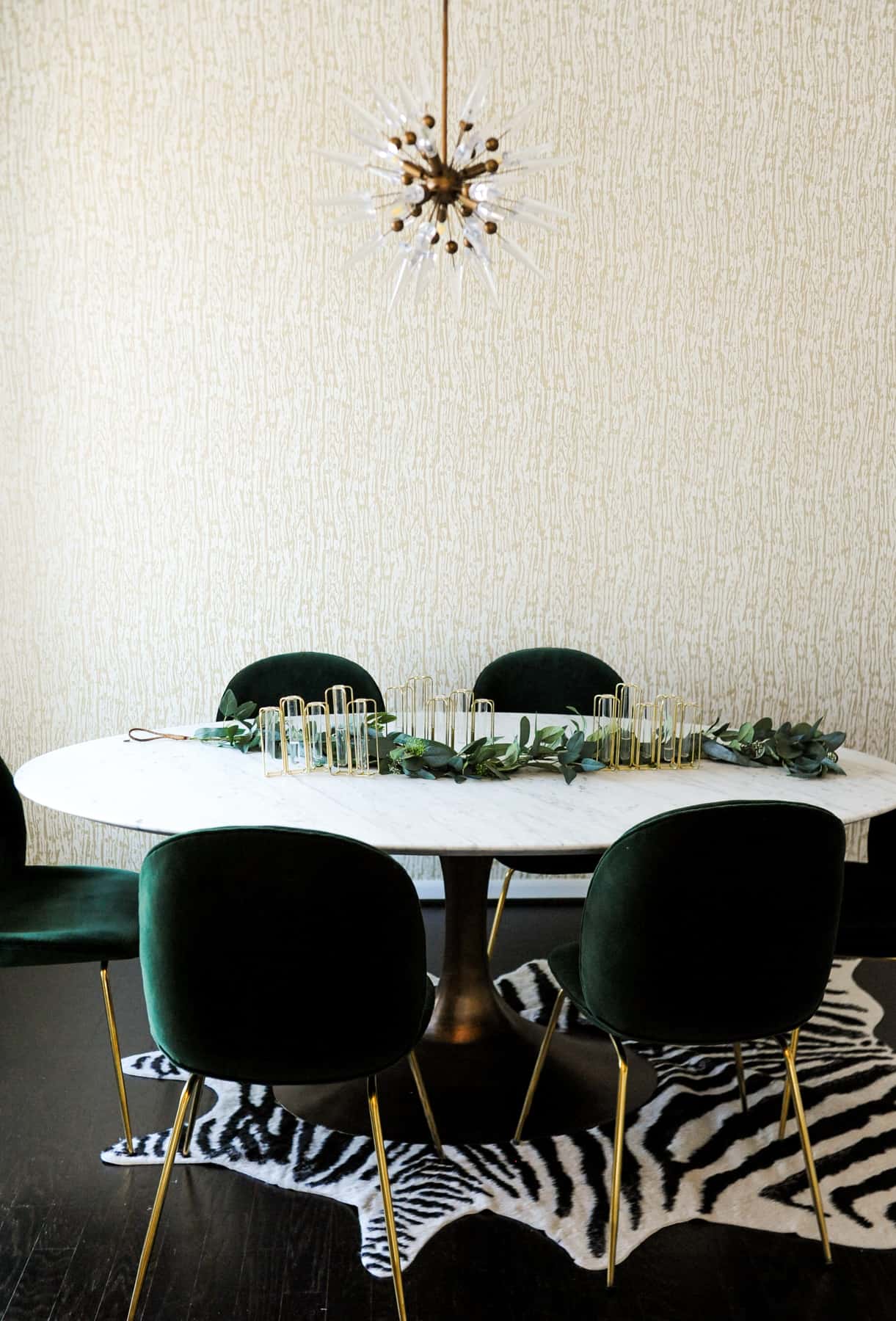 Table: Restoration Hardware | Chairs: Wayfair | Wallpaper: Similar
| Zebra Rug: World Market | Garland: Target | Vases: World Market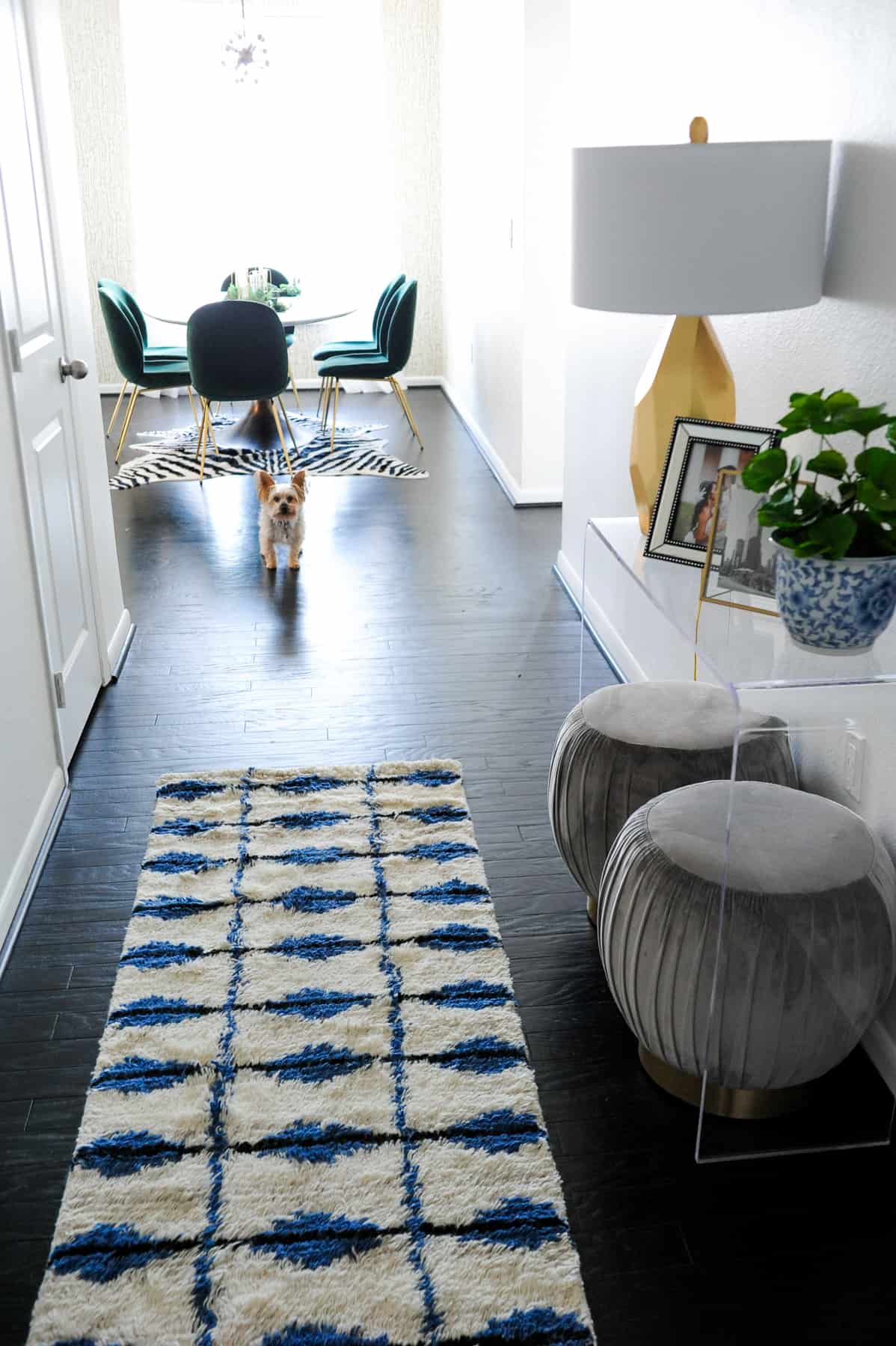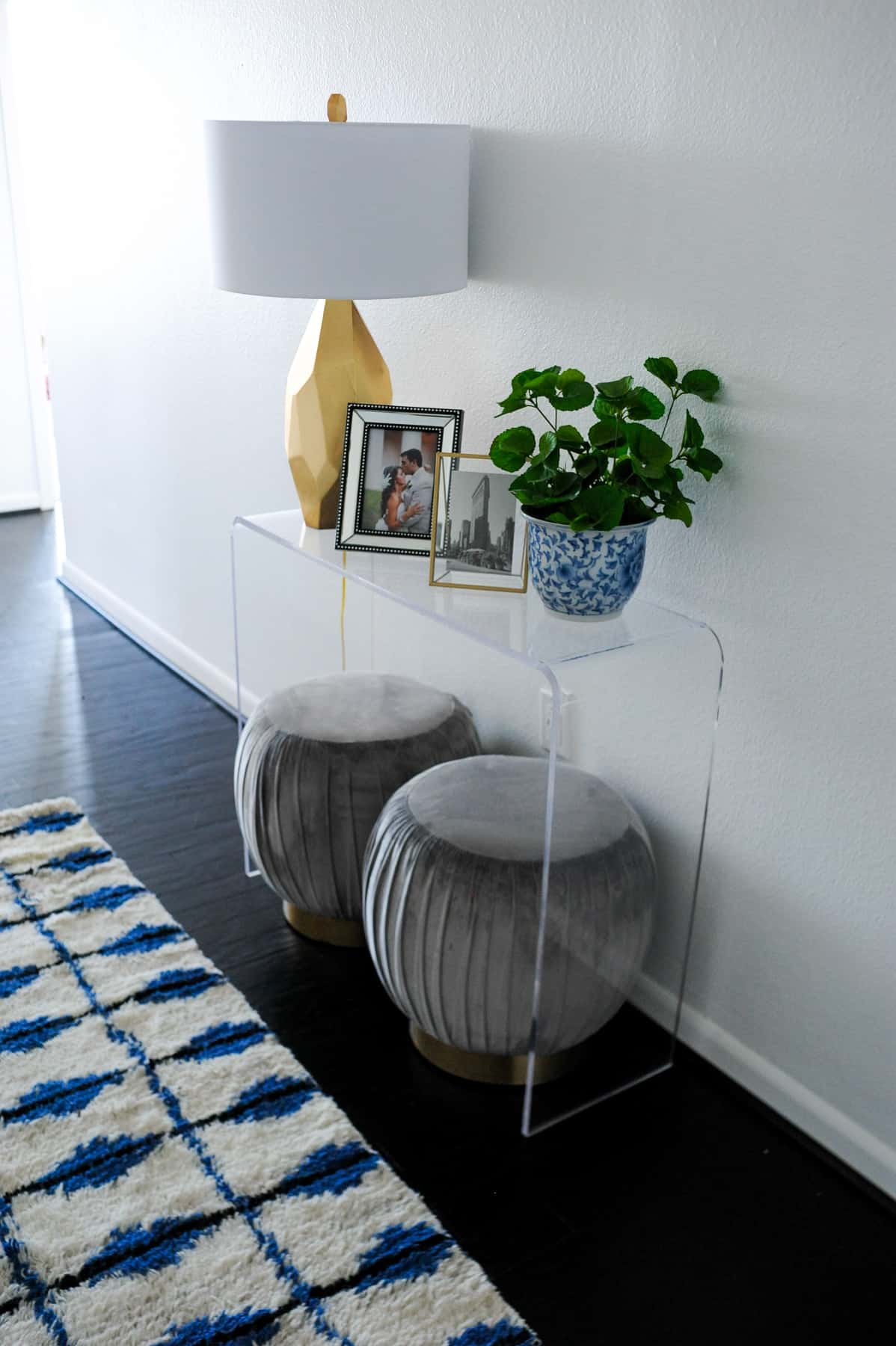 Console: Amazon | Lamp: Lulu & Georgia  | Velvet Ottomans: Lulu & Georgia | Rug: Nordstrom (on sale)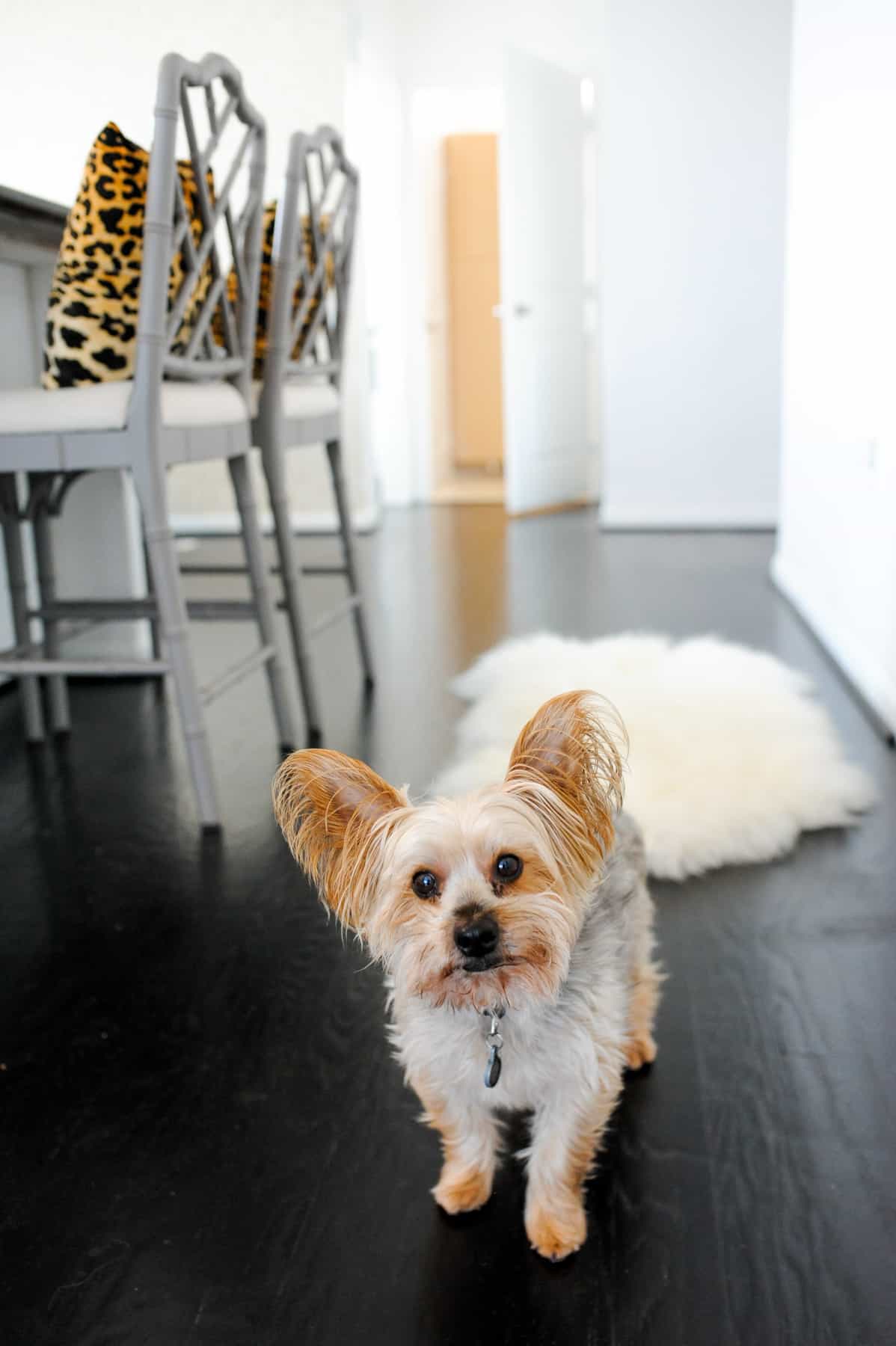 Bar Stools: Ballard Design
Hope you enjoy all my home decor! As things are coming in I will be adding them to my home decor tab here!