Love at First Bite Cocktail Recipe
Happy Halloween everyone!! Getting into a festive mood at the Raad house this weekend. We're hosting some friends and family so thought I would make a fun cocktail to serve. Hope y'all enjoy!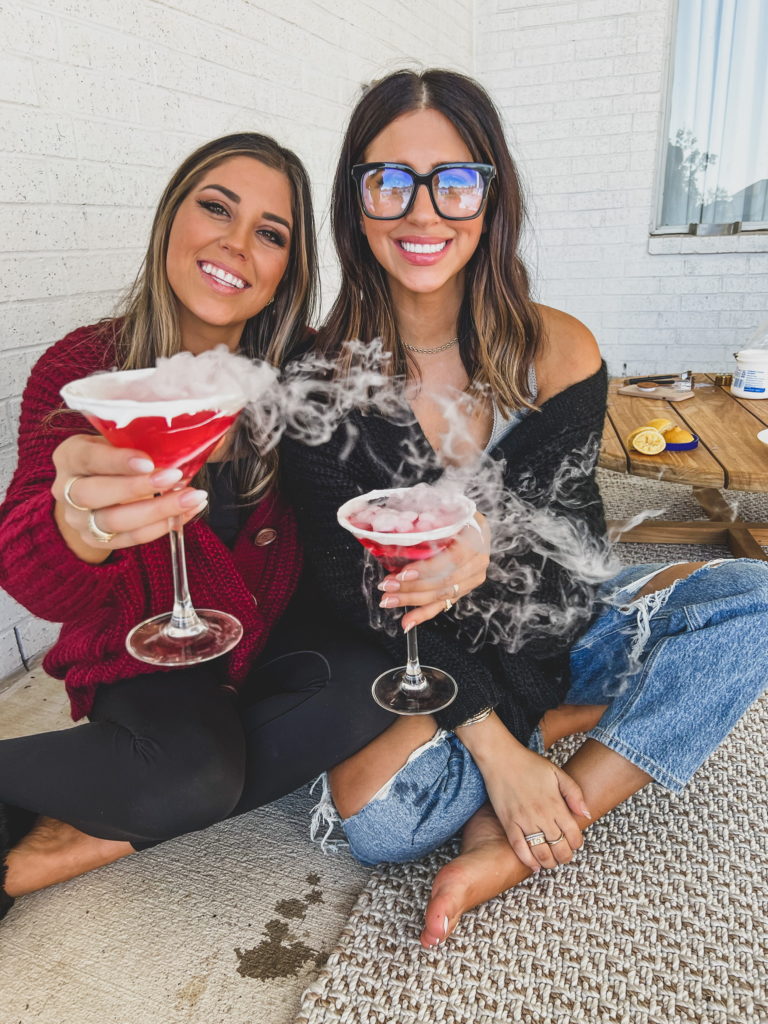 Ingredients:
Sugar
Marshmallow fluff
2oz grenadine
3oz vodka
Juice of a whole lemon juice
Dry ice
Martini glasses
Directions:
Rim the glass with sugar & marshmallow fluff
Add liquid ingredients to shaker with regular ice & shake well
Add dry ice to martini glass ** USE TONGS**
Pour liquids over dry ice
Enjoy!