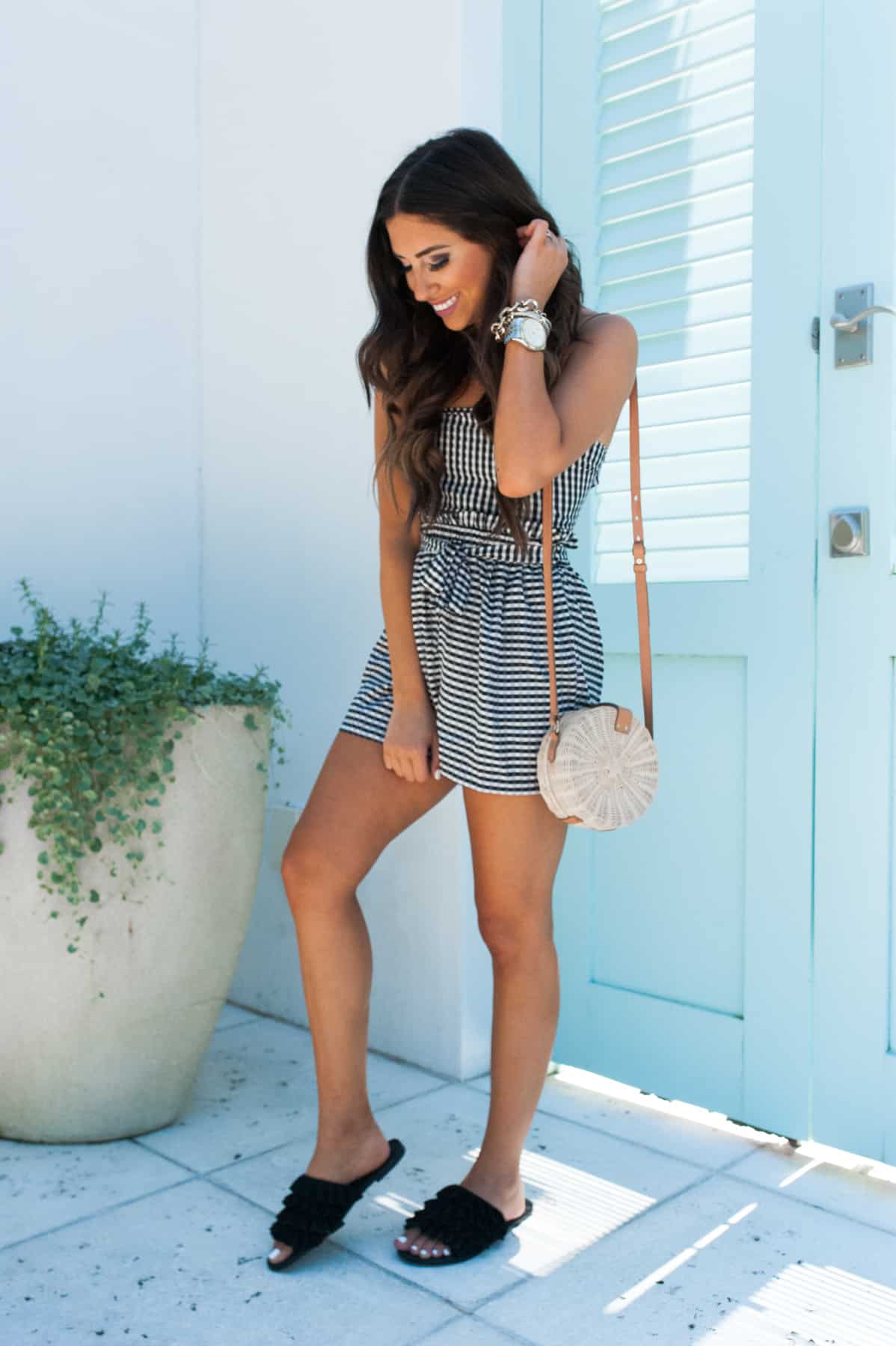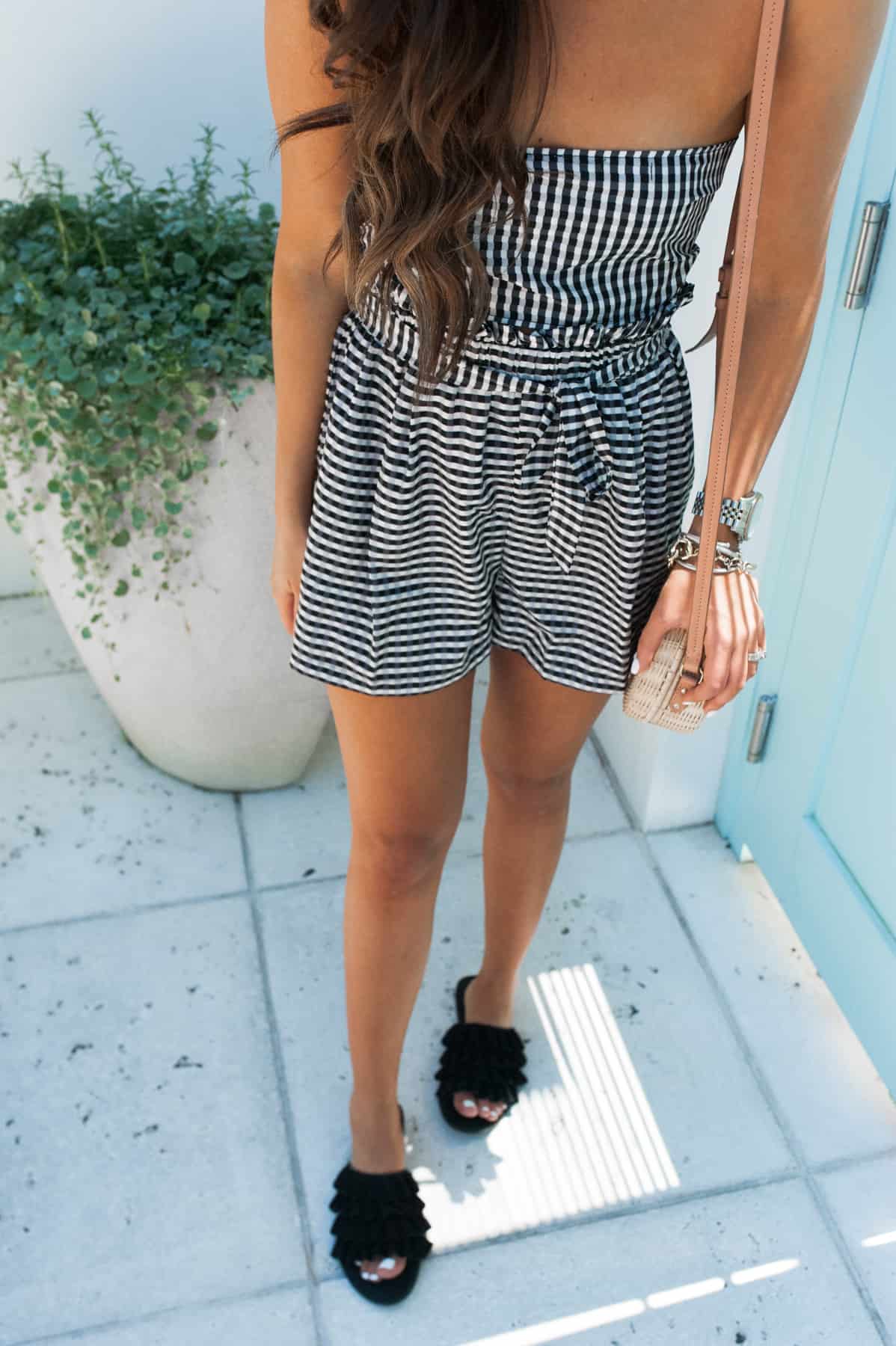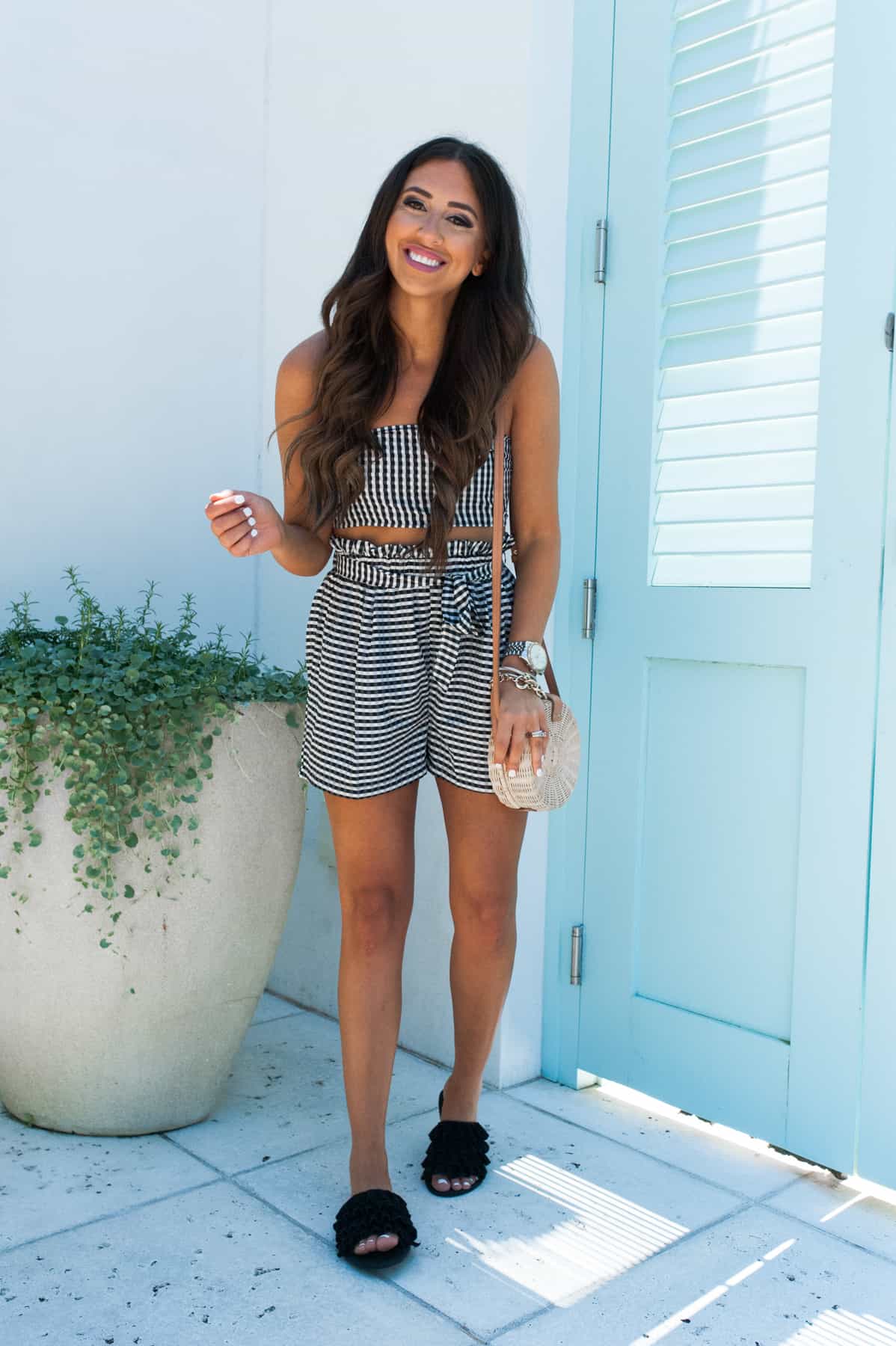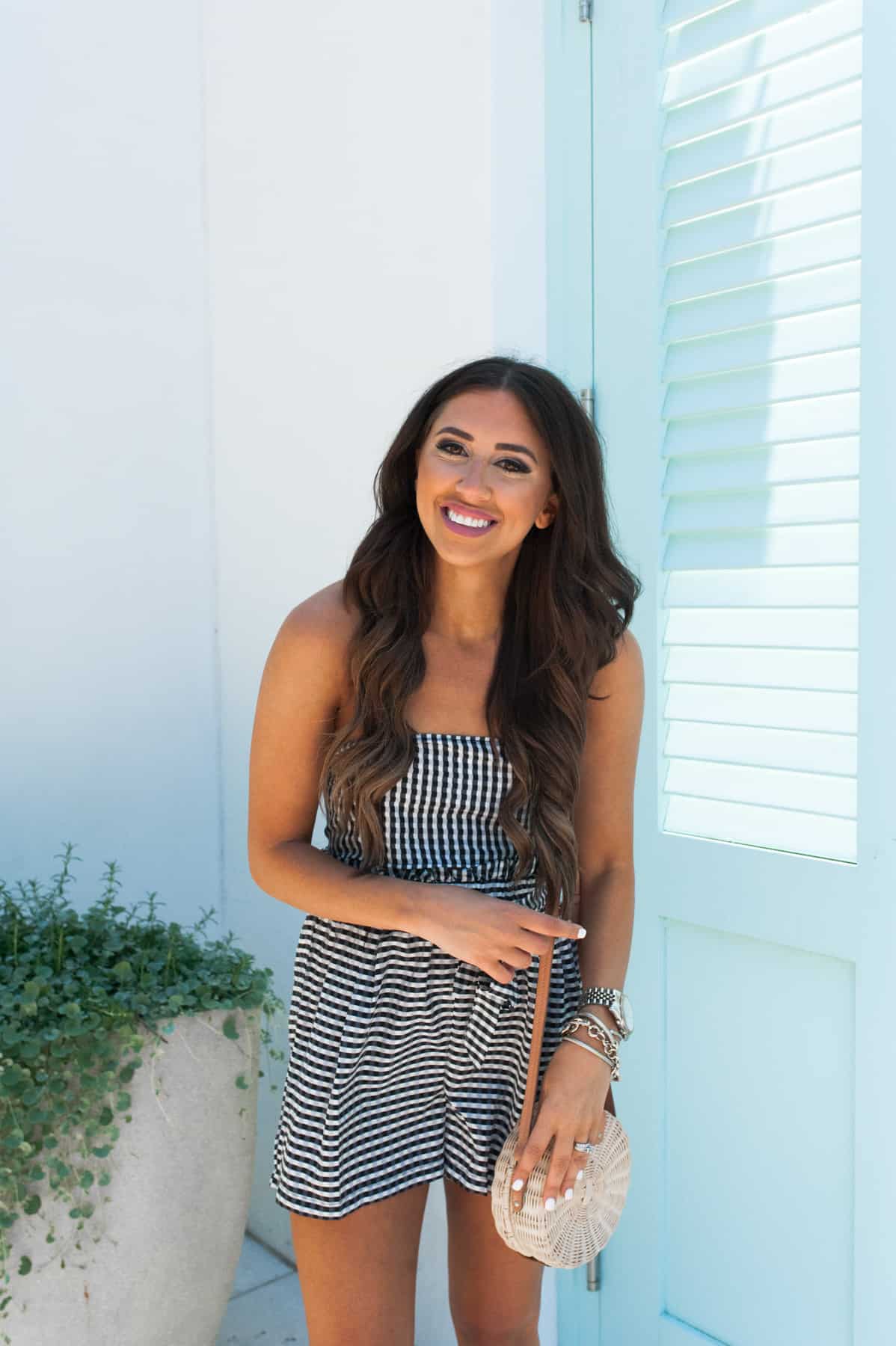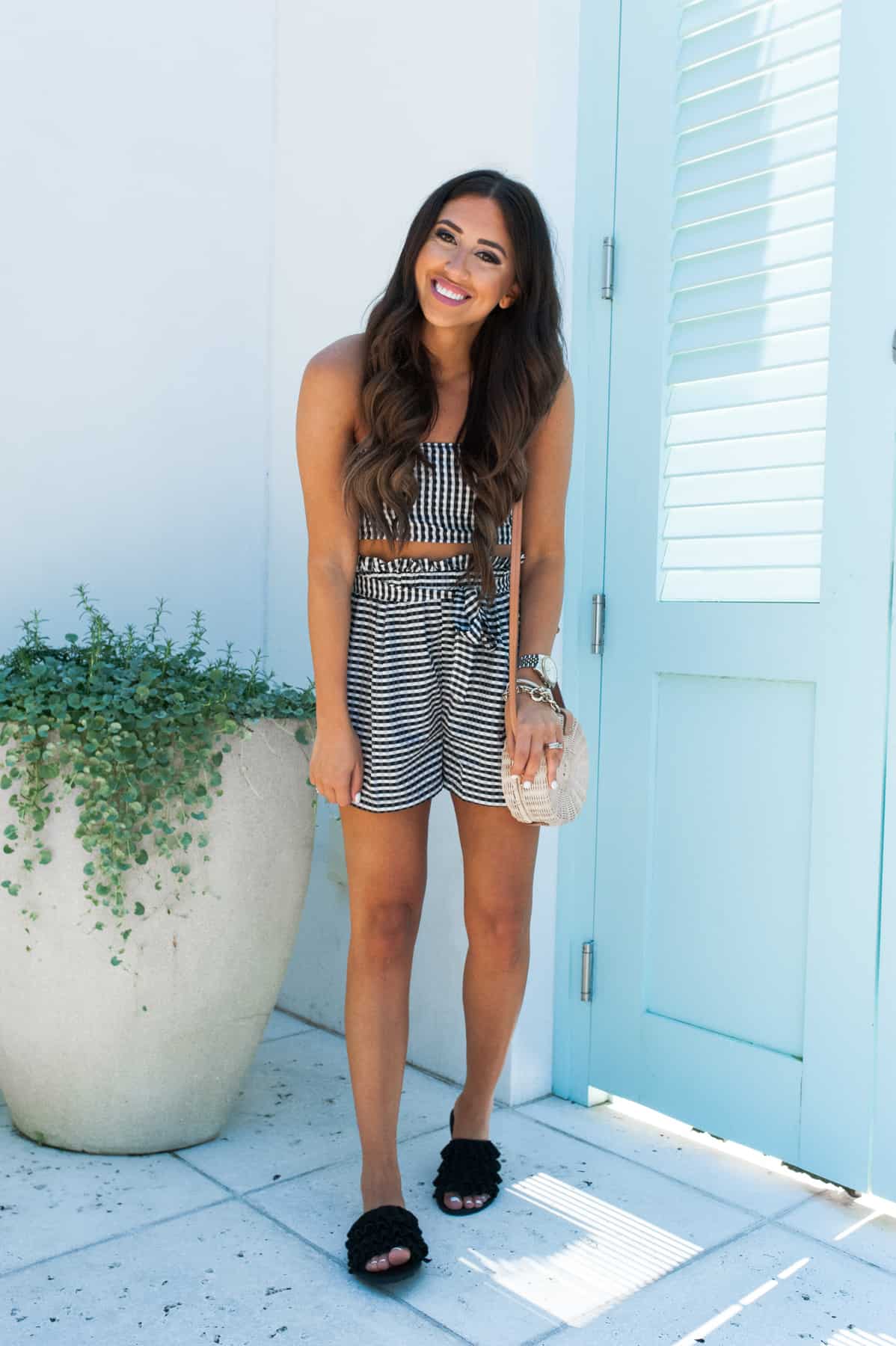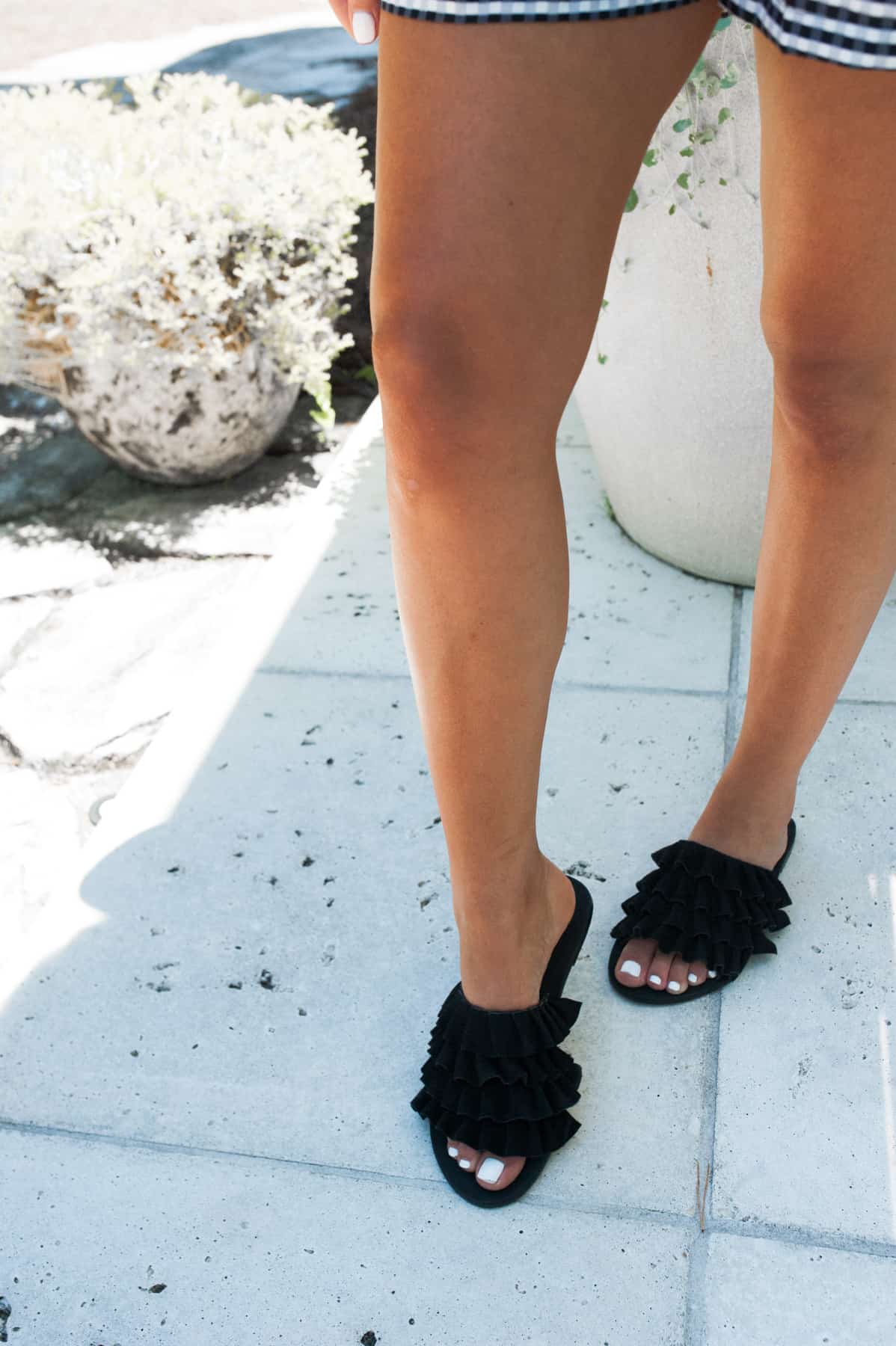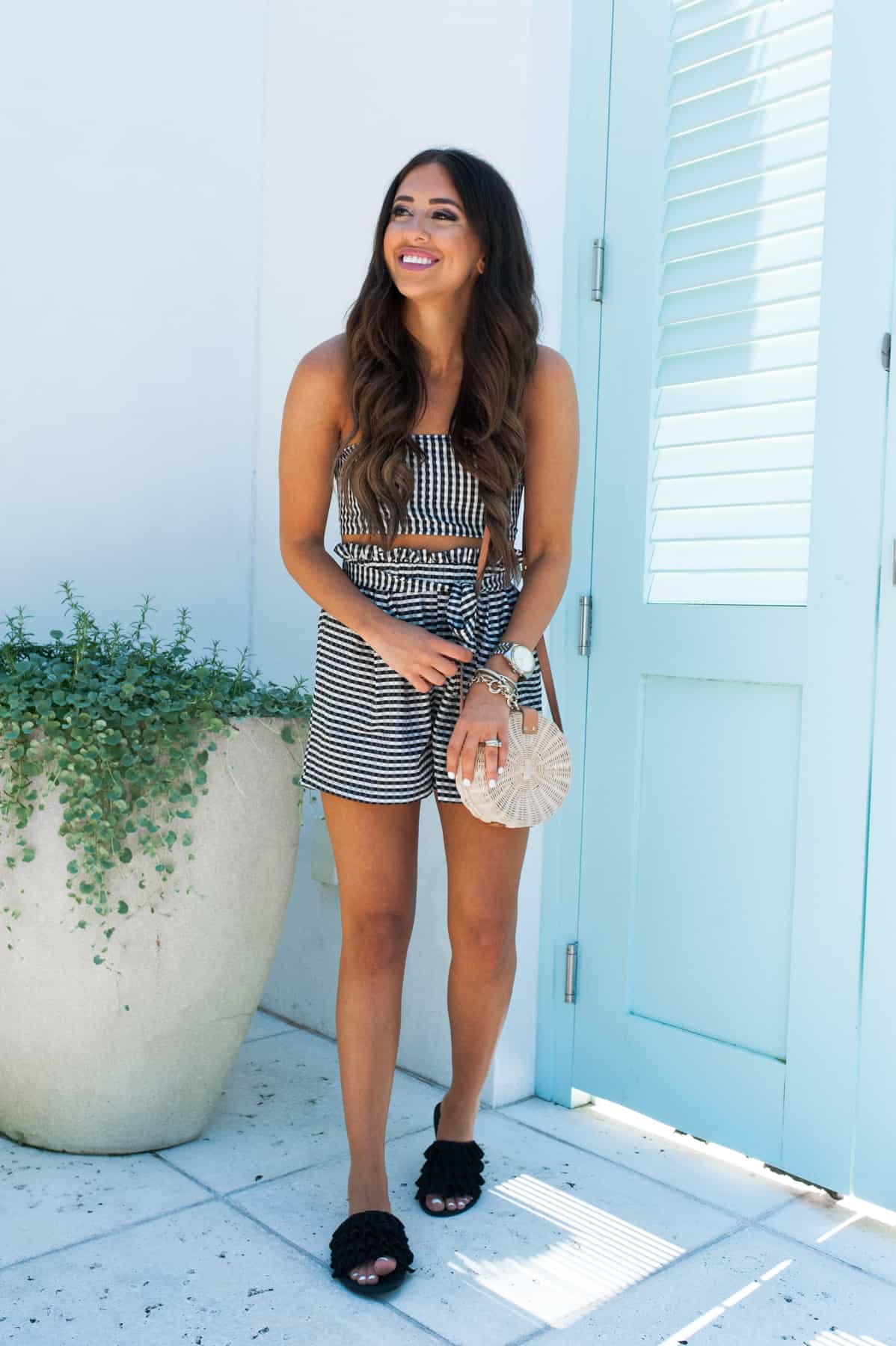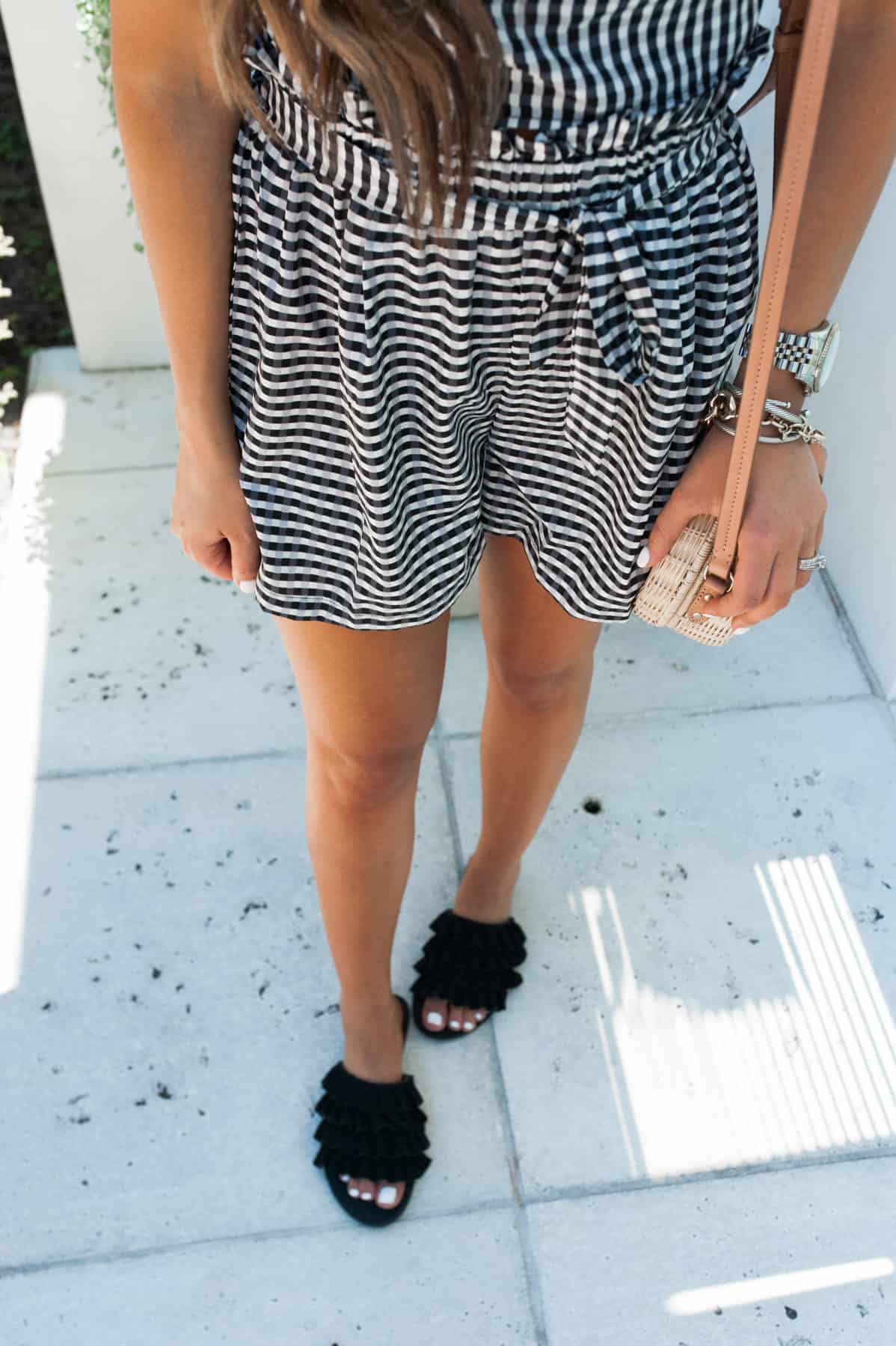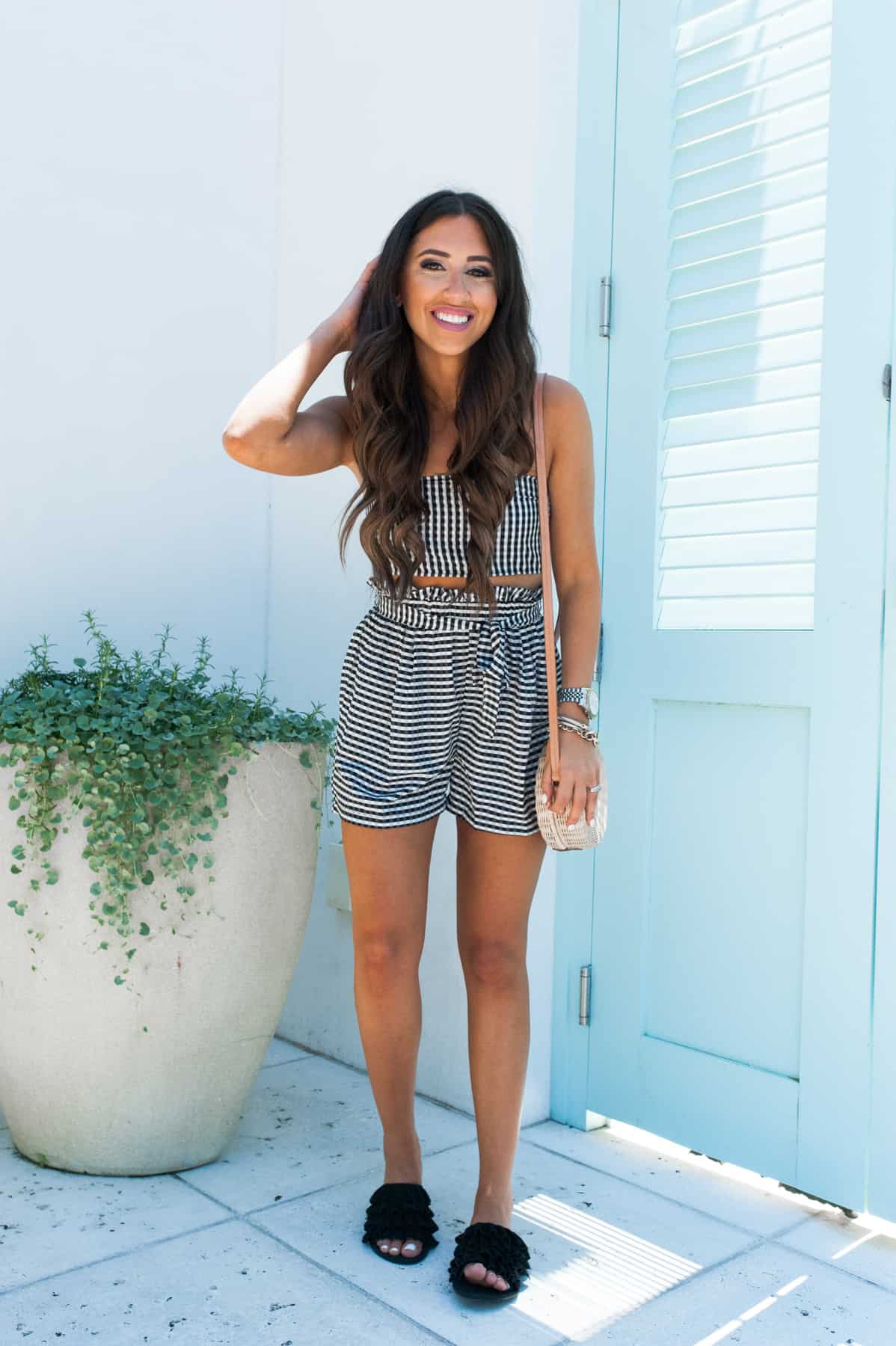 Nasty Gal: Top(similar)  / Bottom / Shoes
I mean can this gingham set get any cuter?! I wore this yesterday, Sunday morning, for a donut run and knew I wanted to start the week off with sharing this set! The ruffle shoes had me all heart eyes and I literally couldn't believe my eyes when I saw the price! All the pieces I am wearing are from Nasty Gal which I have been loving lately. I also got these pants from Nasty Gal and can't wait to wear them while in 30a! They have super affordable spring pieces (everything is always on sale)!
Right now everything on their website is 40% off! I also wore this outfit to the Reward Style conference last week and the dress was from them! Sadly the top I am wearing to complete this set is already sold out. Items sell fast so I recommend snagging something before it sells out! I do love these shorts & have plenty of white tops to go with it!
I have been a Nasty Gal fan ever since I have been following Sophia Amorusa (yrsss ago)! I'm pretty sure I have mentioned this before but her #girlboss series and Girl Boss show on Netflix has always inspired me! She no longer is with Nasty Gal but I still am such a huge fan of both 🙂
Anywho, Happy Monday babes! Thanks for stopping by! We will be in 30A for a few more nights and I love it 🙂