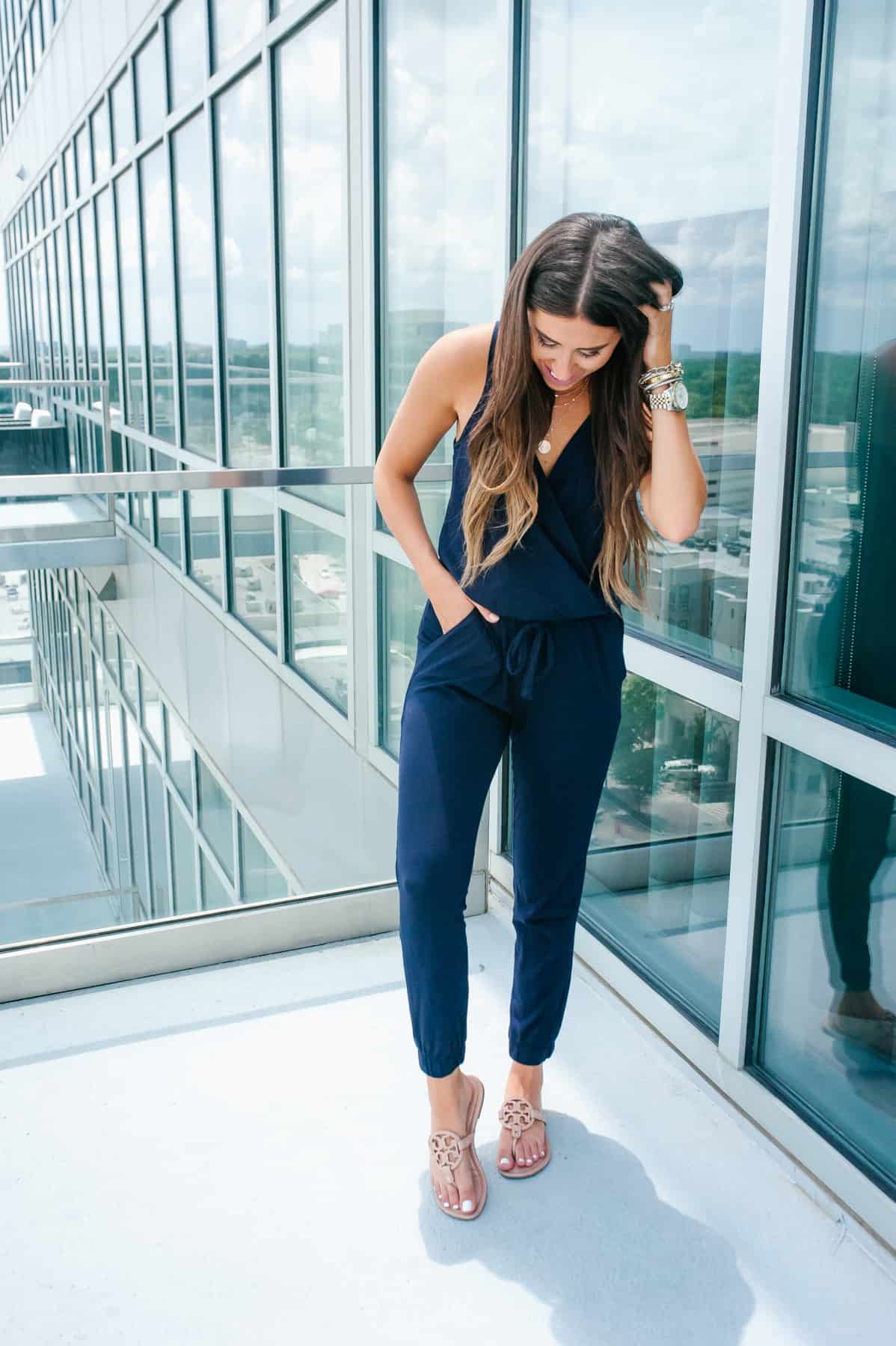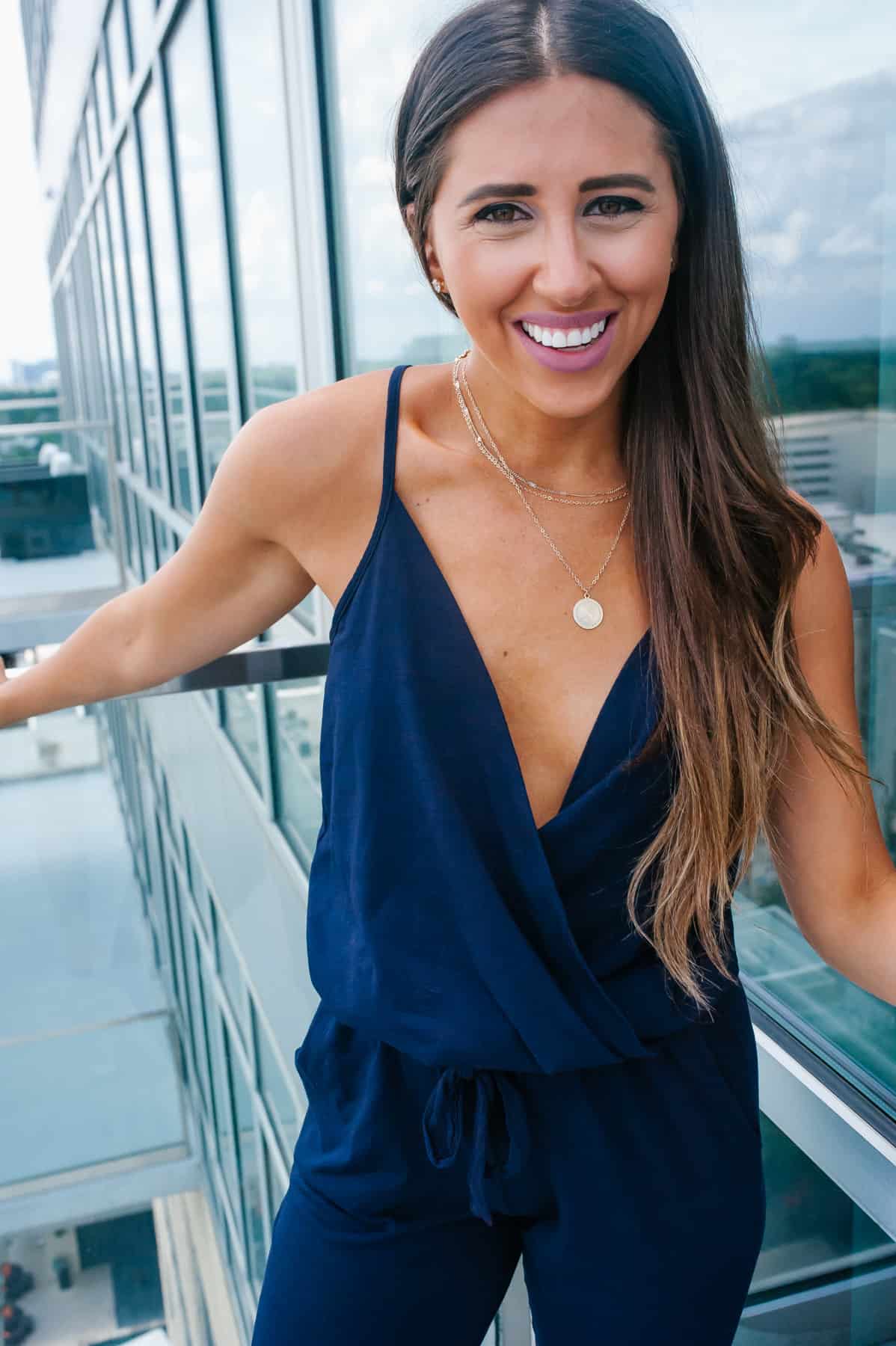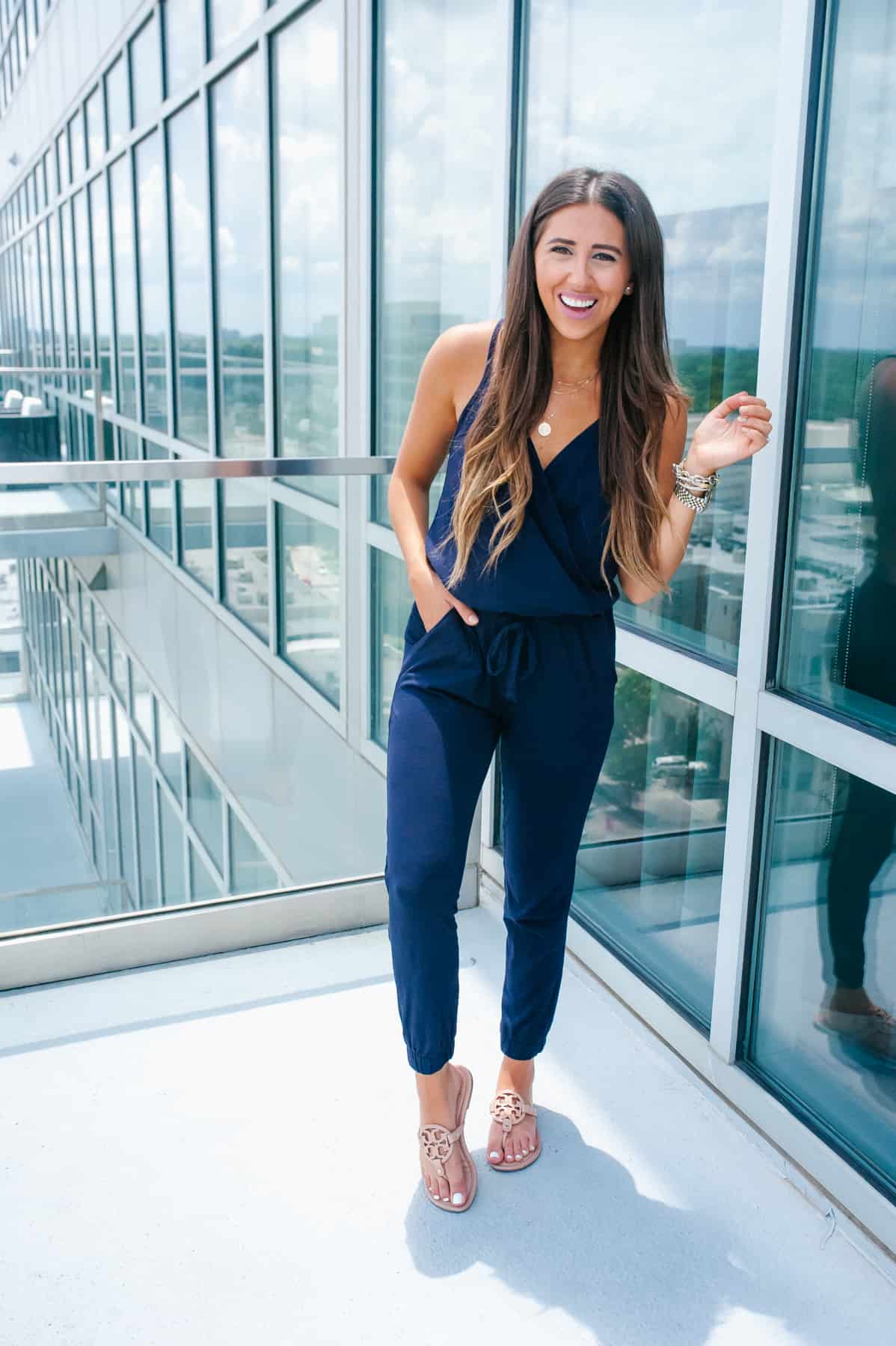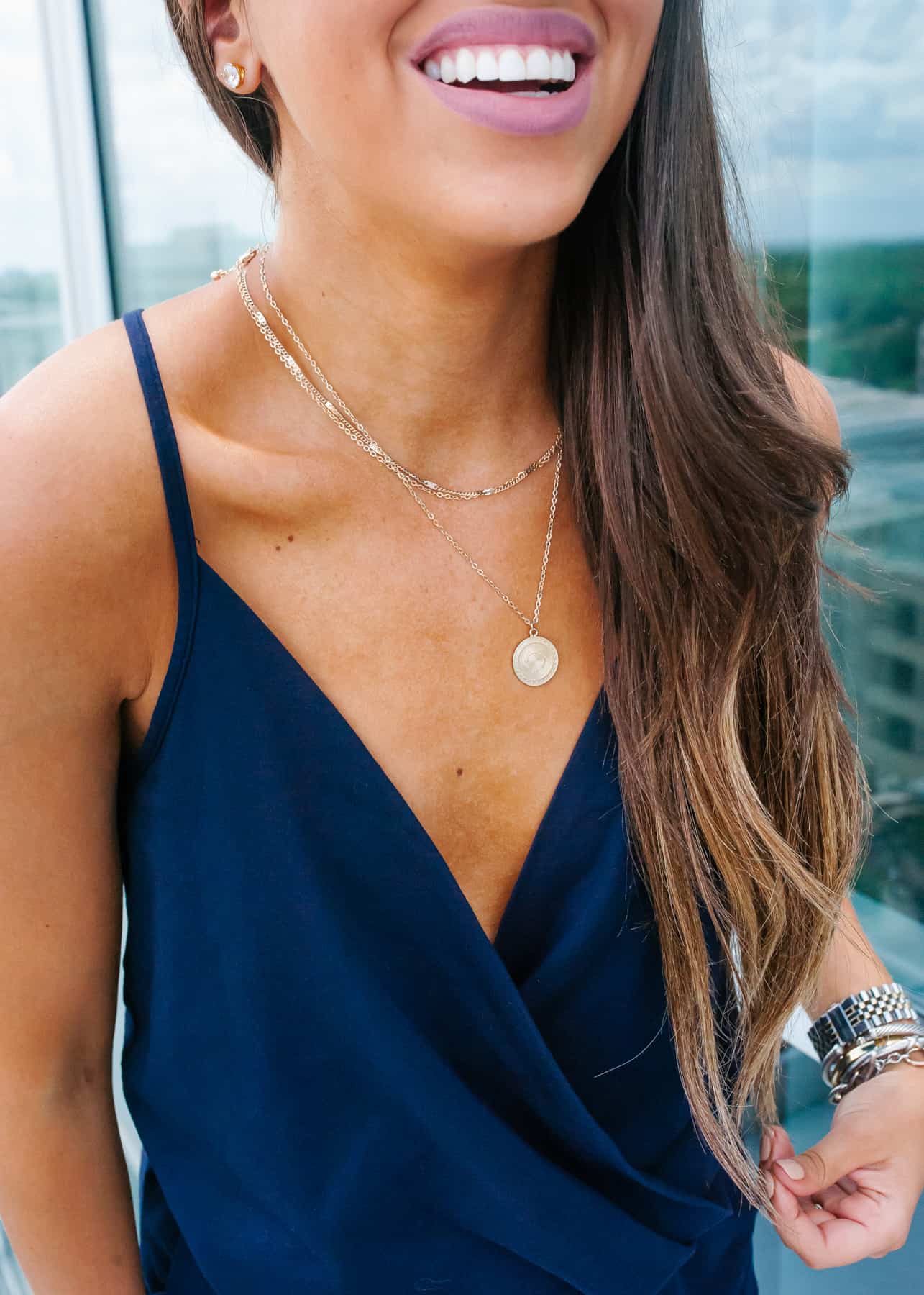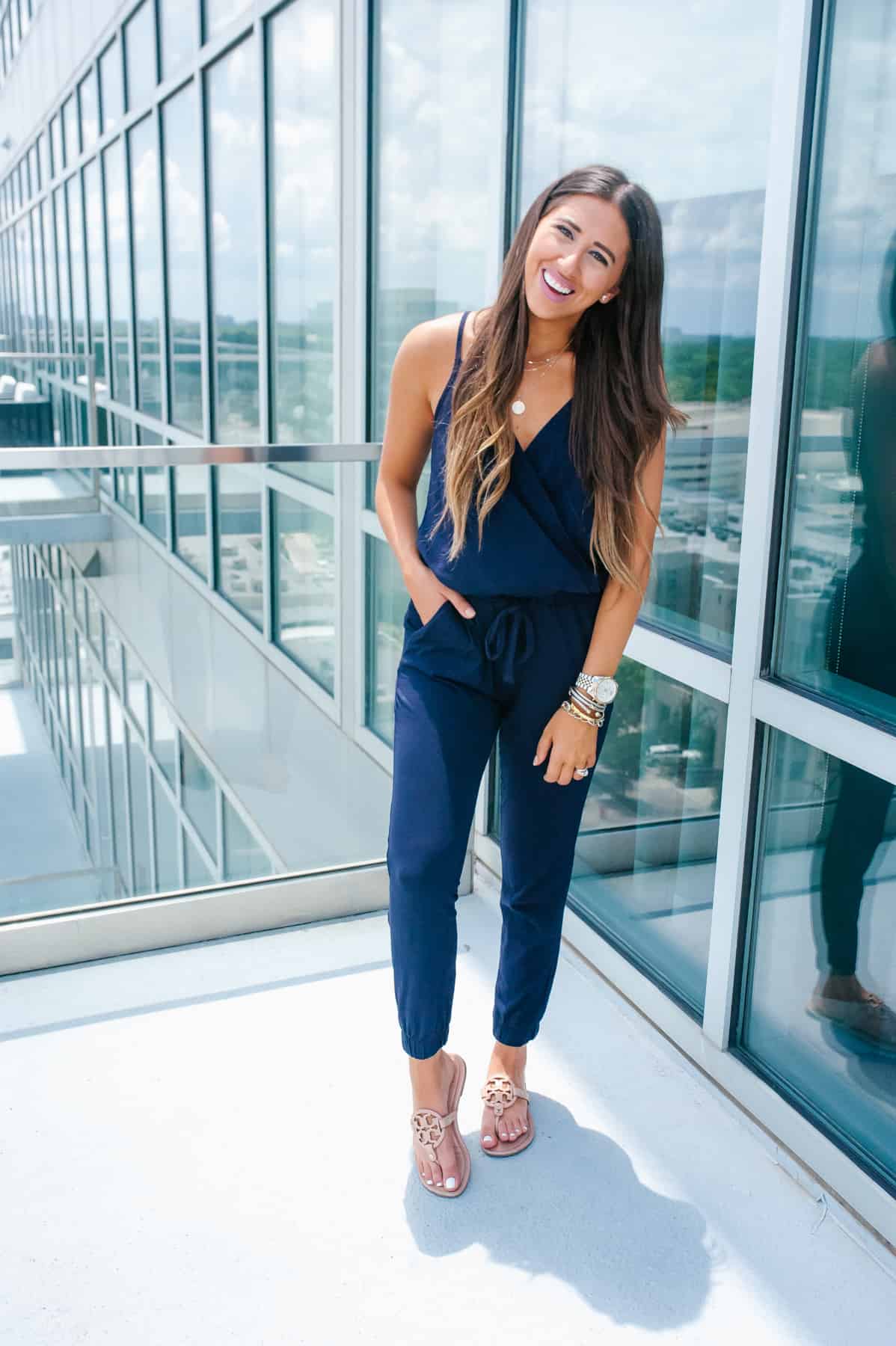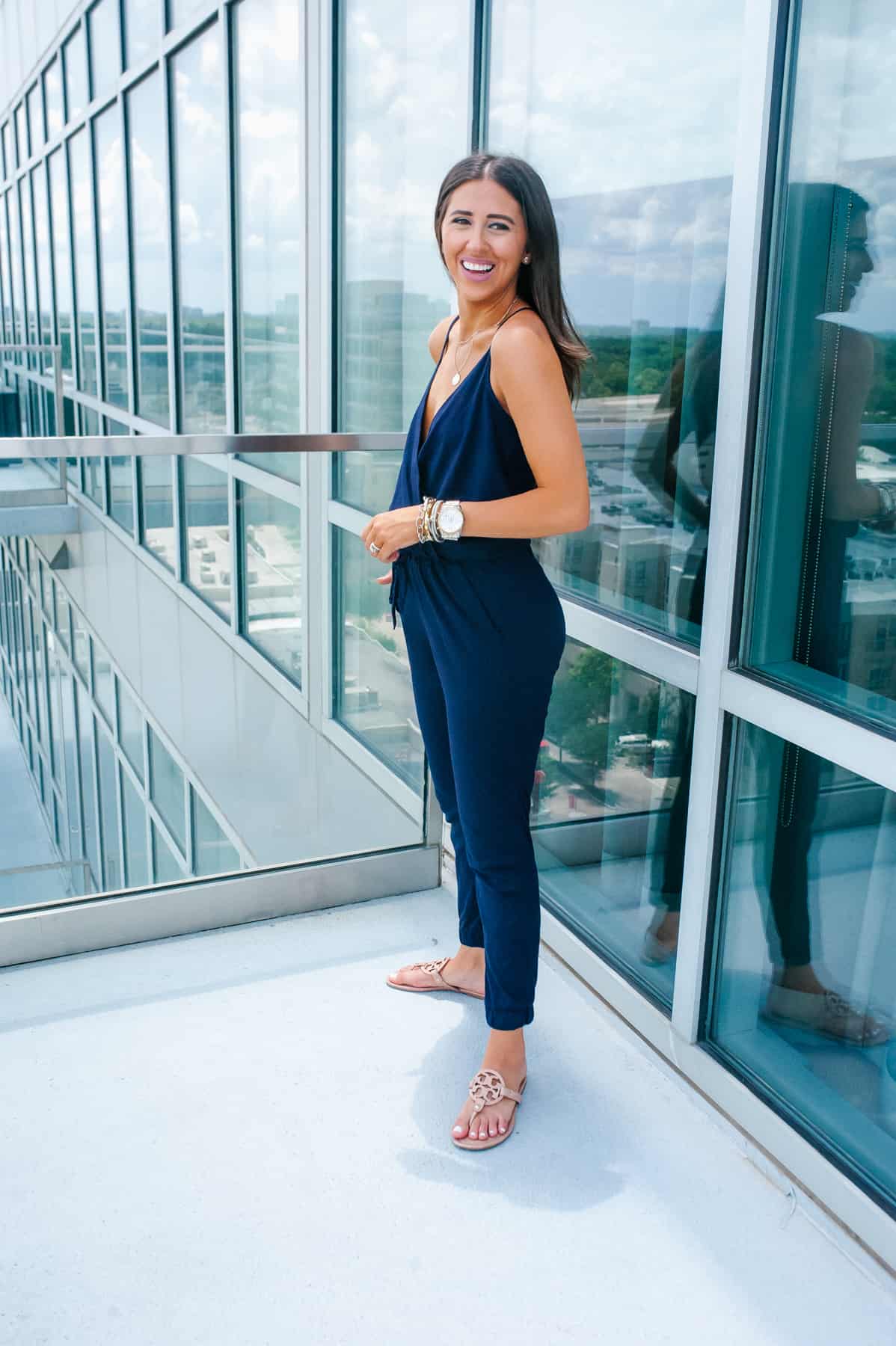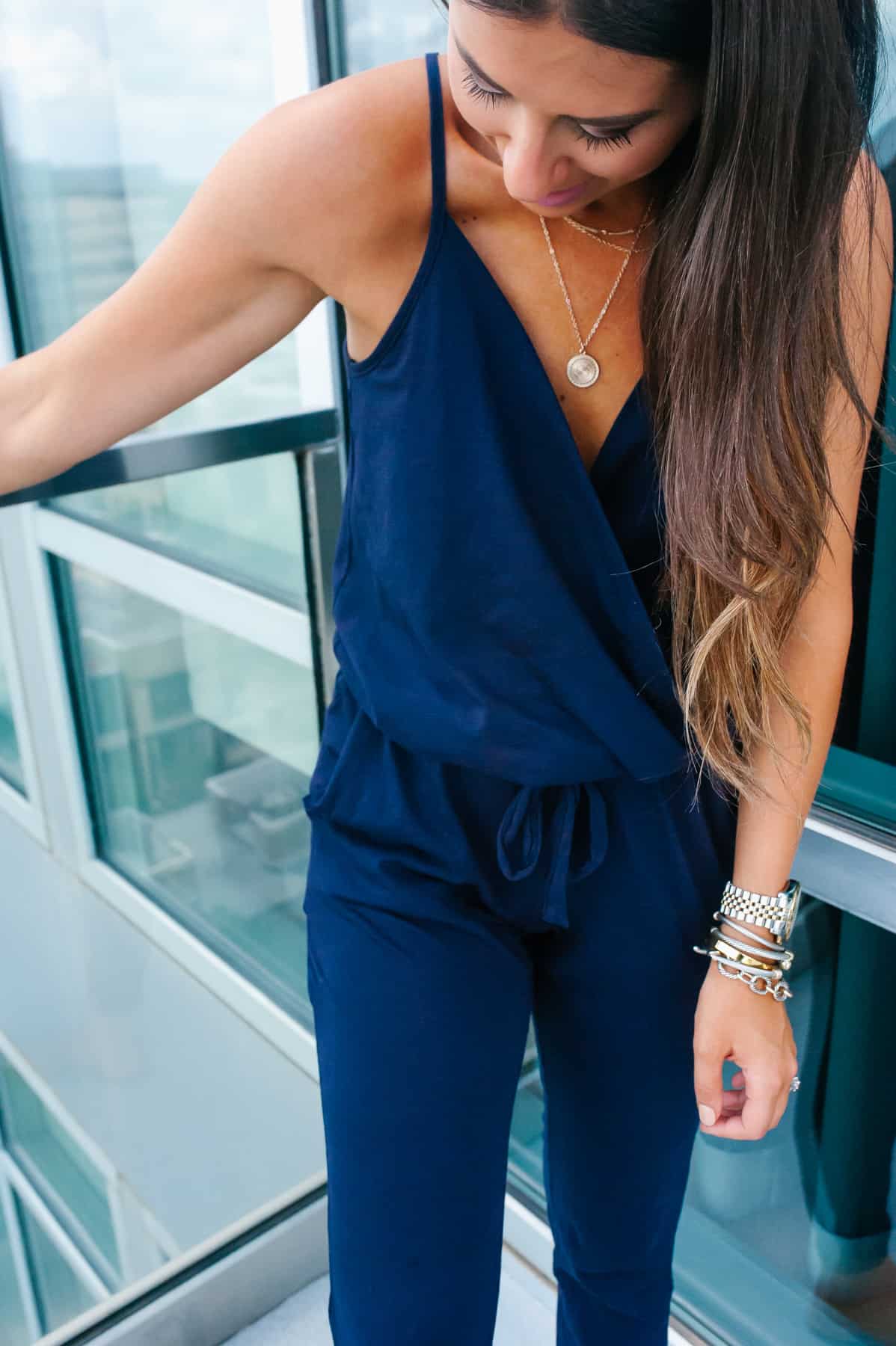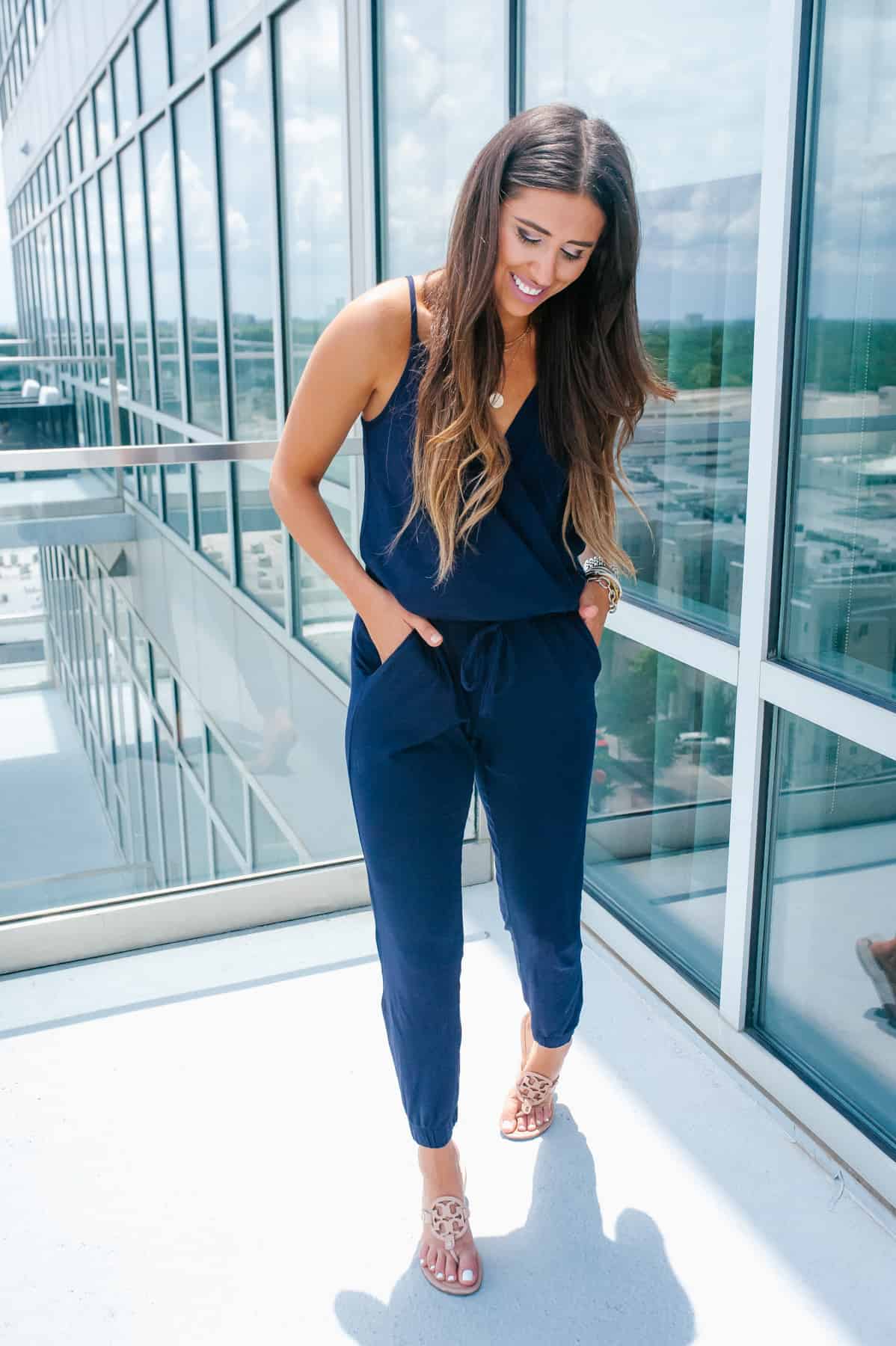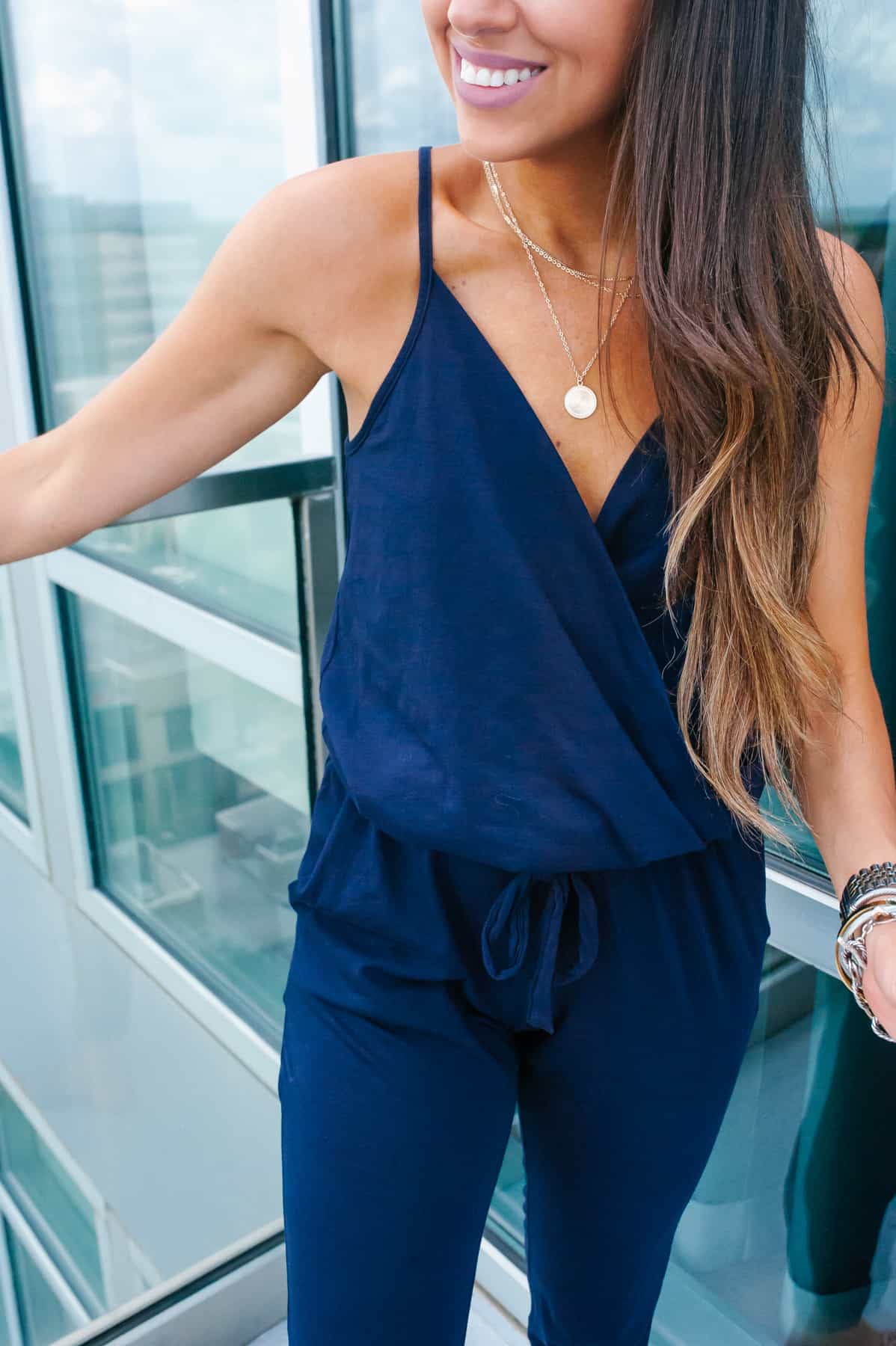 Jumpsuit: Bobi | Necklace: The Styled Collection | Shoes: Tory Birch  | Bracelet: The Styled Collection
Since we are transitioning into another season, I slowly but surely am letting go of some of my obnoxious statement earrings and wearing layering necklaces instead! The same company who were I get my arm candy from, The Styled Collection, makes the perfect layered necklace designs! I have been sleeping with the one I am wearing here because I feel like once I take off my layered necklaces, they go into a dark hole of either getting lost or getting tangled that they are a lost cause! Over on stories today I'll share a couple more of my favorites from The Styled Collection that came in my order that I love. Don't worry I won't be dropping the statement earrings but sometimes a classic layered necklace is all an outfit needs! Especially this casual jumpsuit that feels like PJs Such a fun way to glam up the outfit!
Happy Friday!! Hope yall have exciting plans. We have a whole bunch of randoms to do this weekend which I don't mind 🙂 Enjoy!