Laid Back OOTD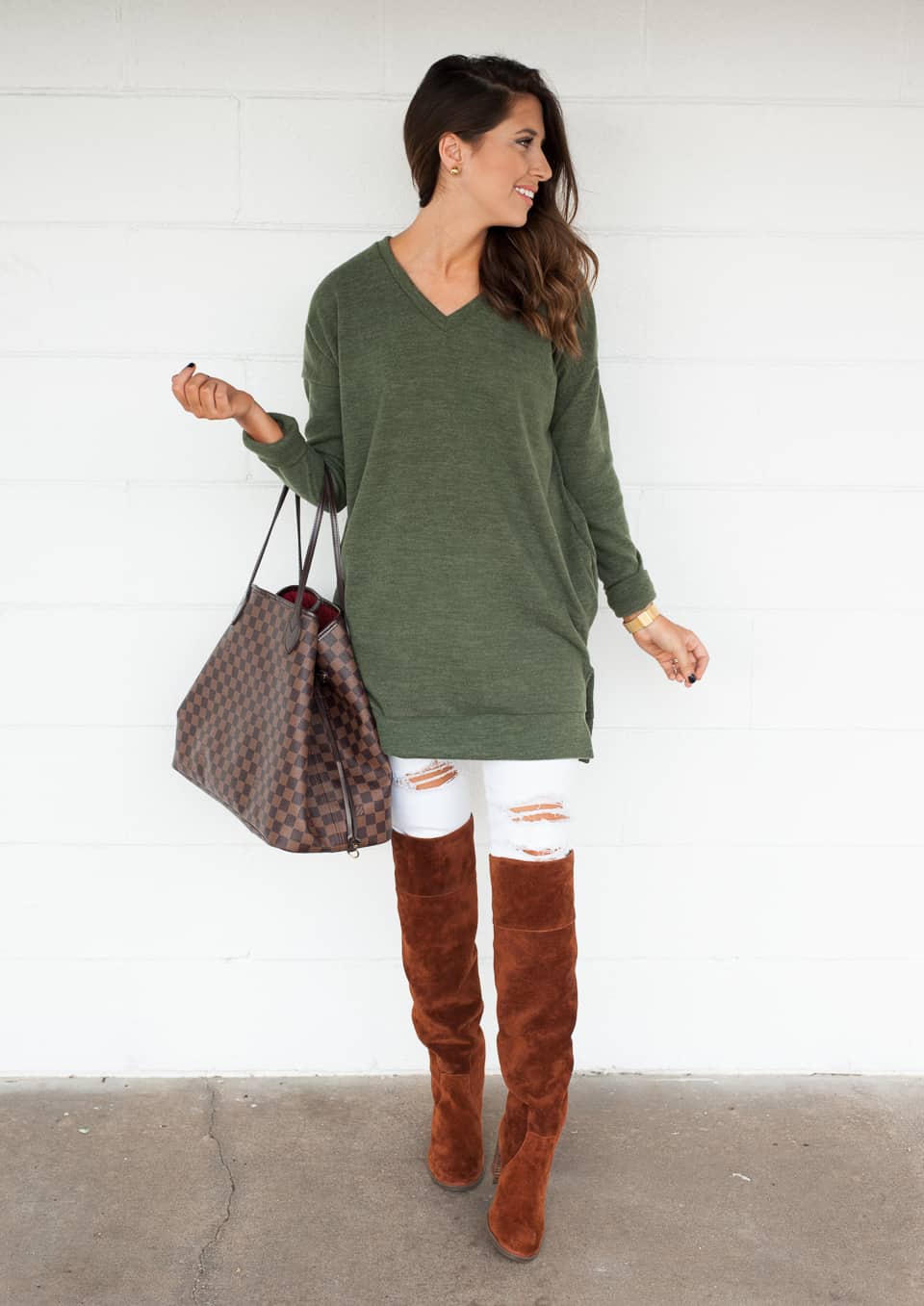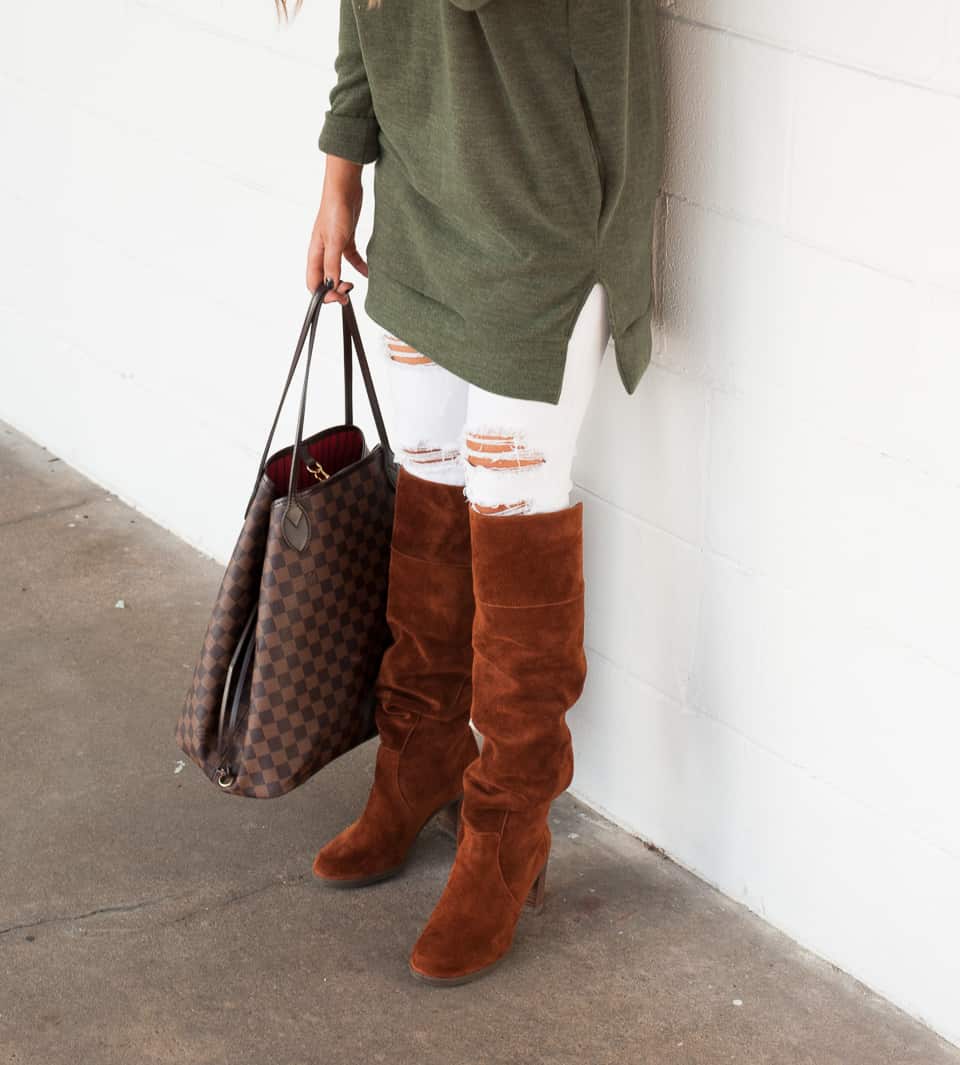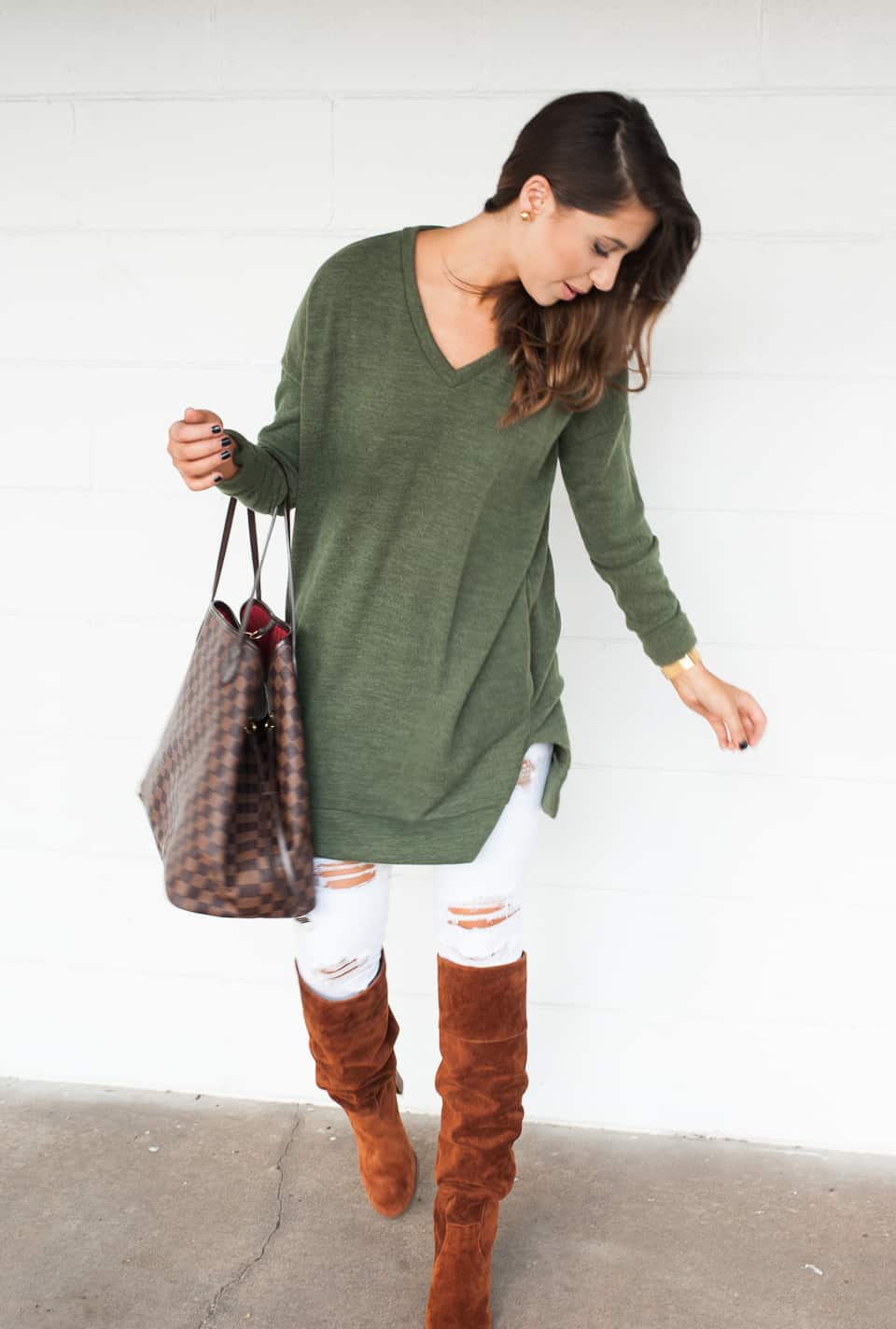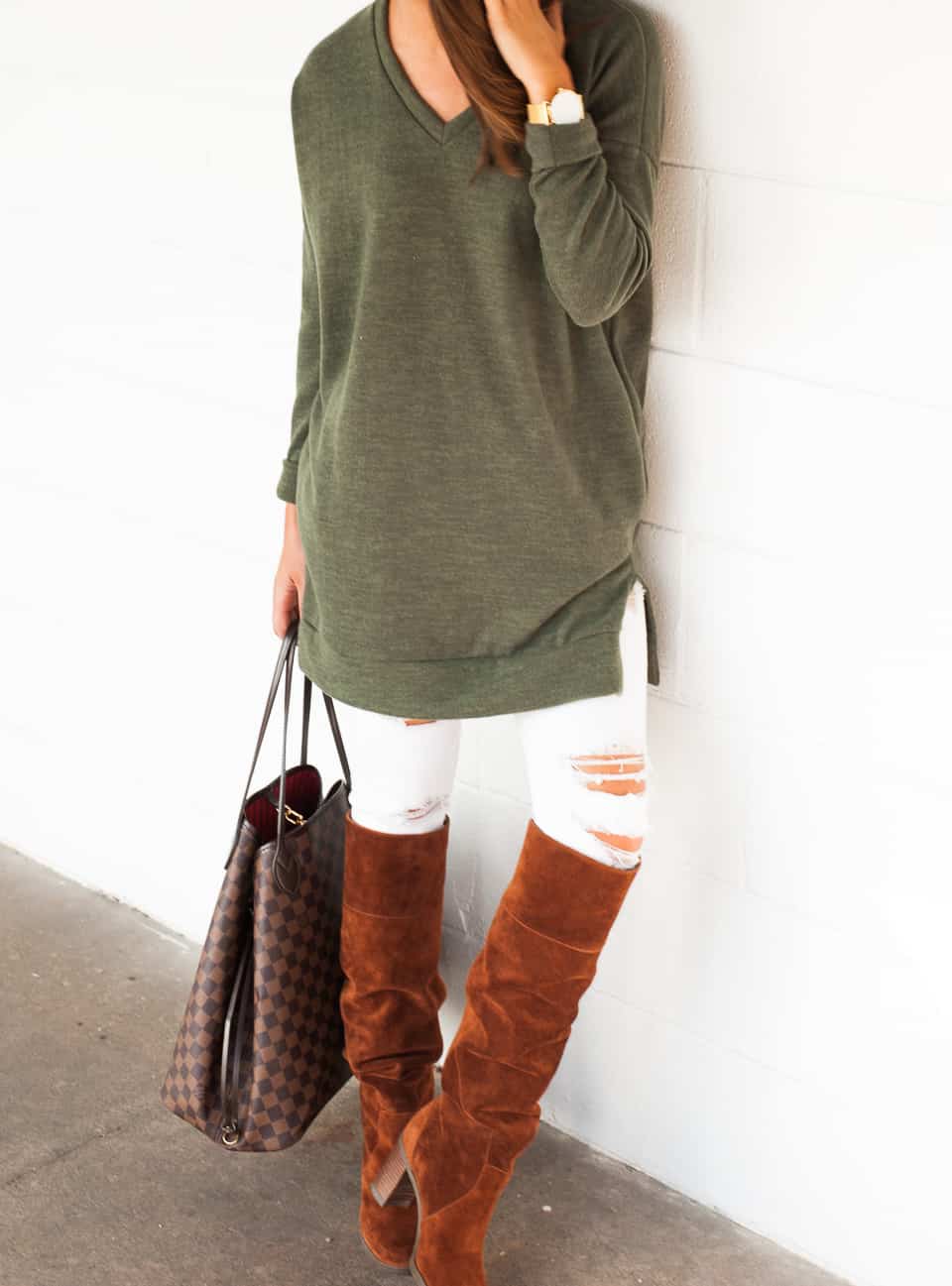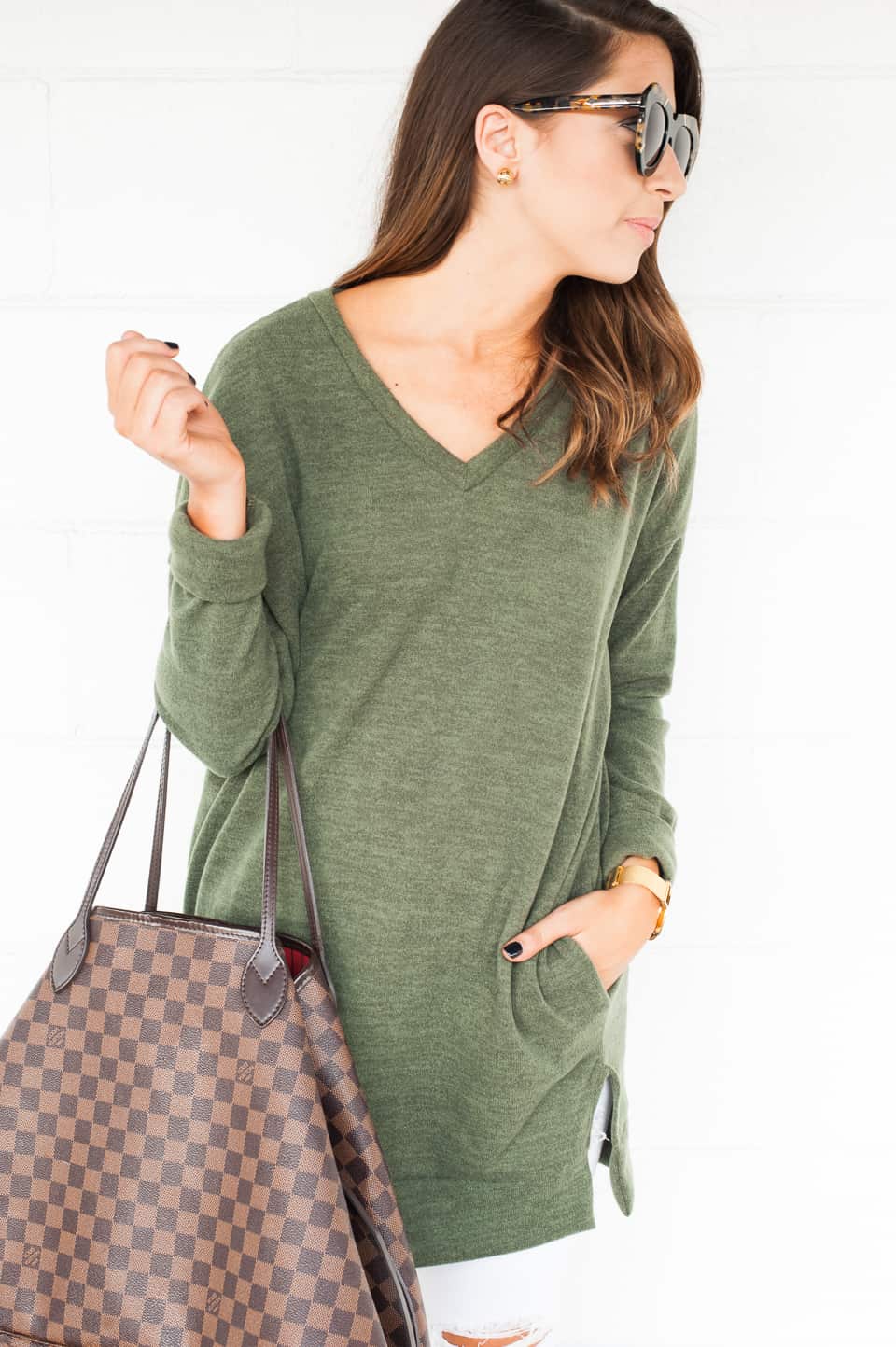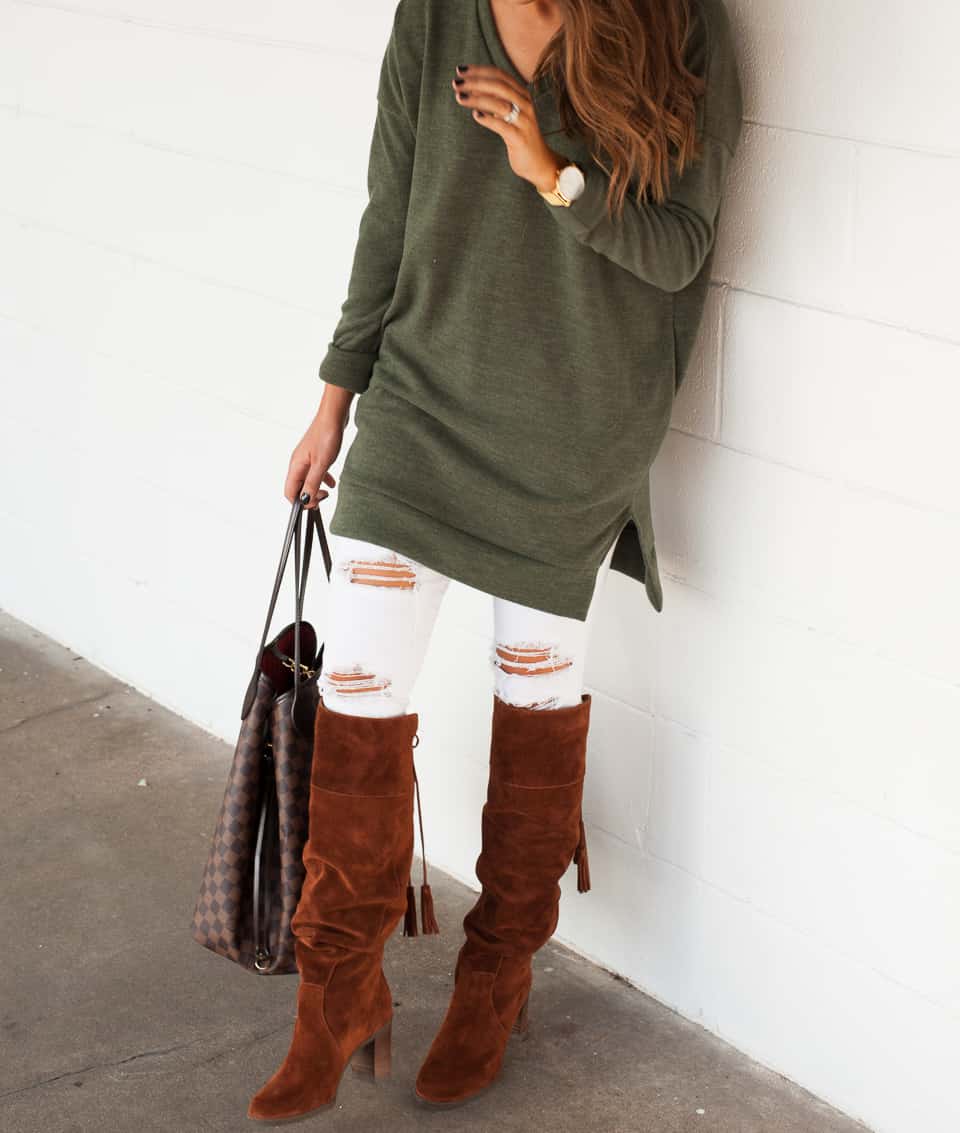 Top: Jardin Macris (sale 25% off code DECEMBERSALE) | Denim: Frame | Boots: Dr Scholls ( sale) | Watch: Larsson and Jennings | Sunnies: Ditto (code: dressupbuttercup)
Y'all want to hear a funny story? I had a friend text me the other day asking if it was a faux pas to wear her over the knee boots with ripped denim. I immediately replied saying, "yes it is, you want it to look clean". Well here I am not listening to my own rule and I have been loling ever since. I do think if they were just knee rips it would be a different story and I do still believe if I were wearing my plain white denim, it would look cleaner. None the less I wanted to go for an eddy look to style this tunic. I have been reaching for comfortable tops lately and when I spotted this long sleeve, soft top, I knew I had to add it to my collection. It comes in three colors, has pockets, and 25% off.
I did want to mention these over the knee boots since they are so comfortable to walk in! I have had my eye on brown over the knee boots all season but couldn't decide which ones to get exactly. I love the color on these and luckily, they are on sale. I now have black, grey/taupe, and brown OTK boots and I think I'm set. I do want to note these do slide down a little and crunch up – you can tell in the photos!
If you saw on IG, our travel plans have changed! The poor husband woke up with a fever before our flight so we decided to push back our plans a couple of days so he can rest. I don't blame his poor body, we have been going non stop, so yesterday was a perfect day to lay around and watch The Crown.