Hubby Is Back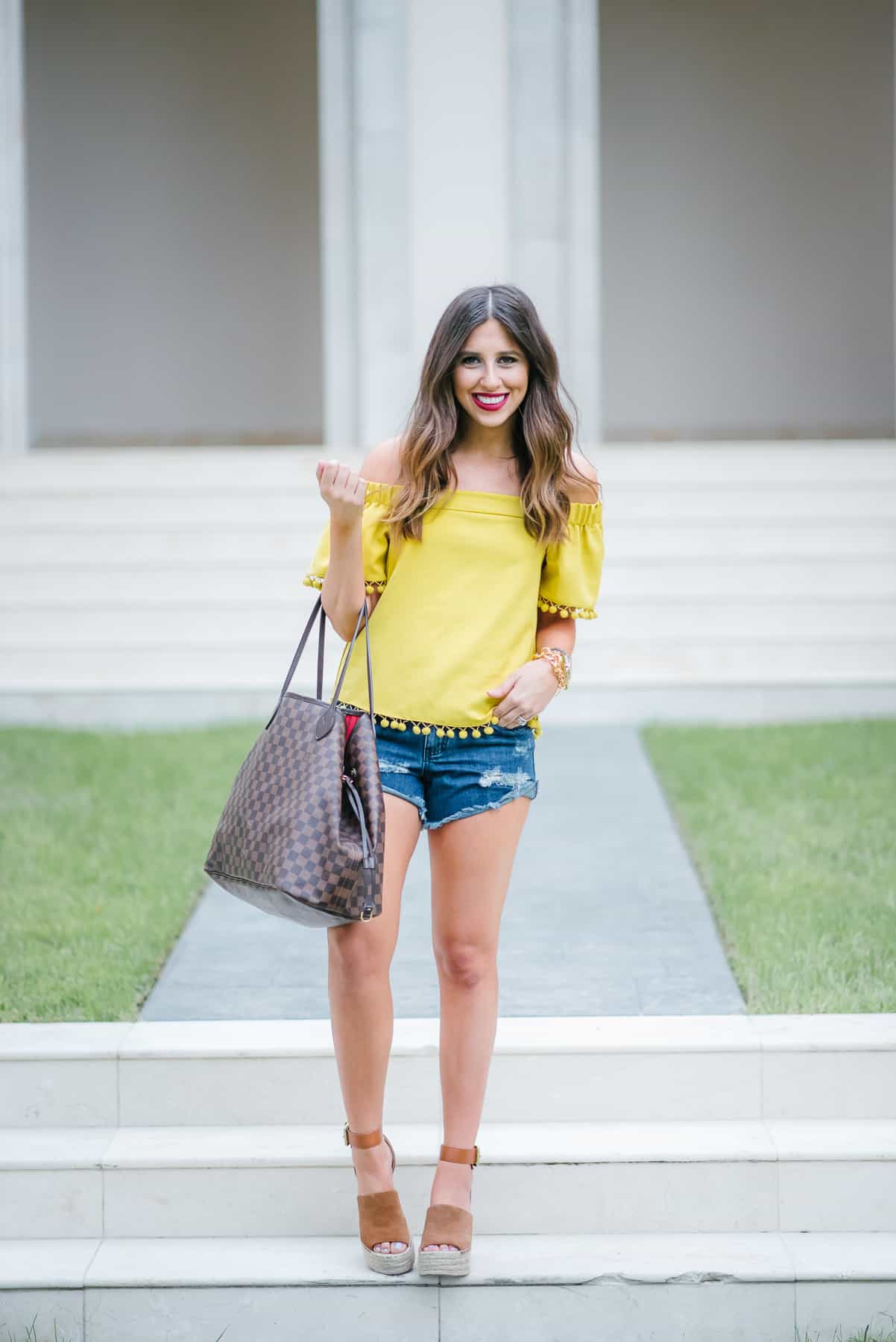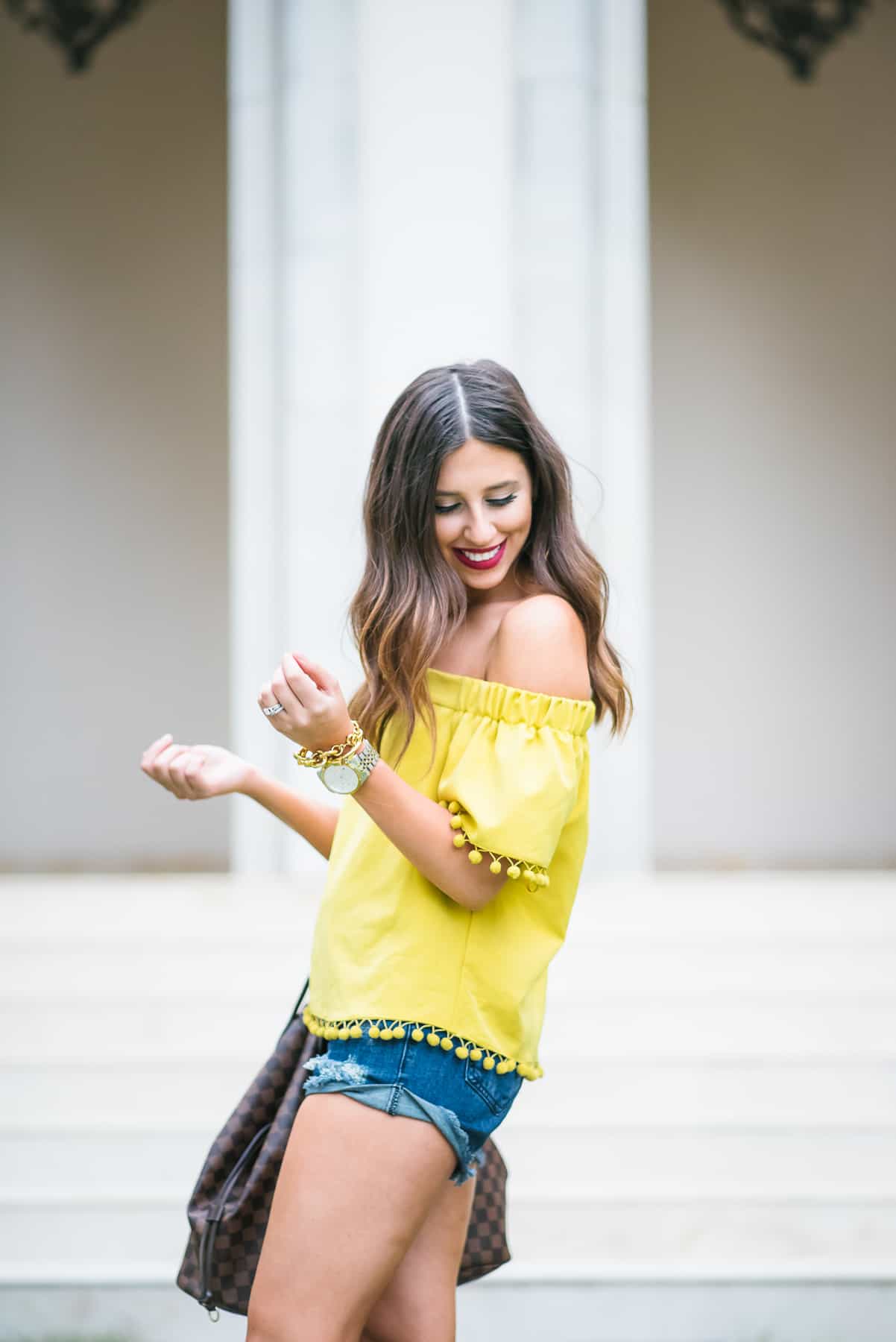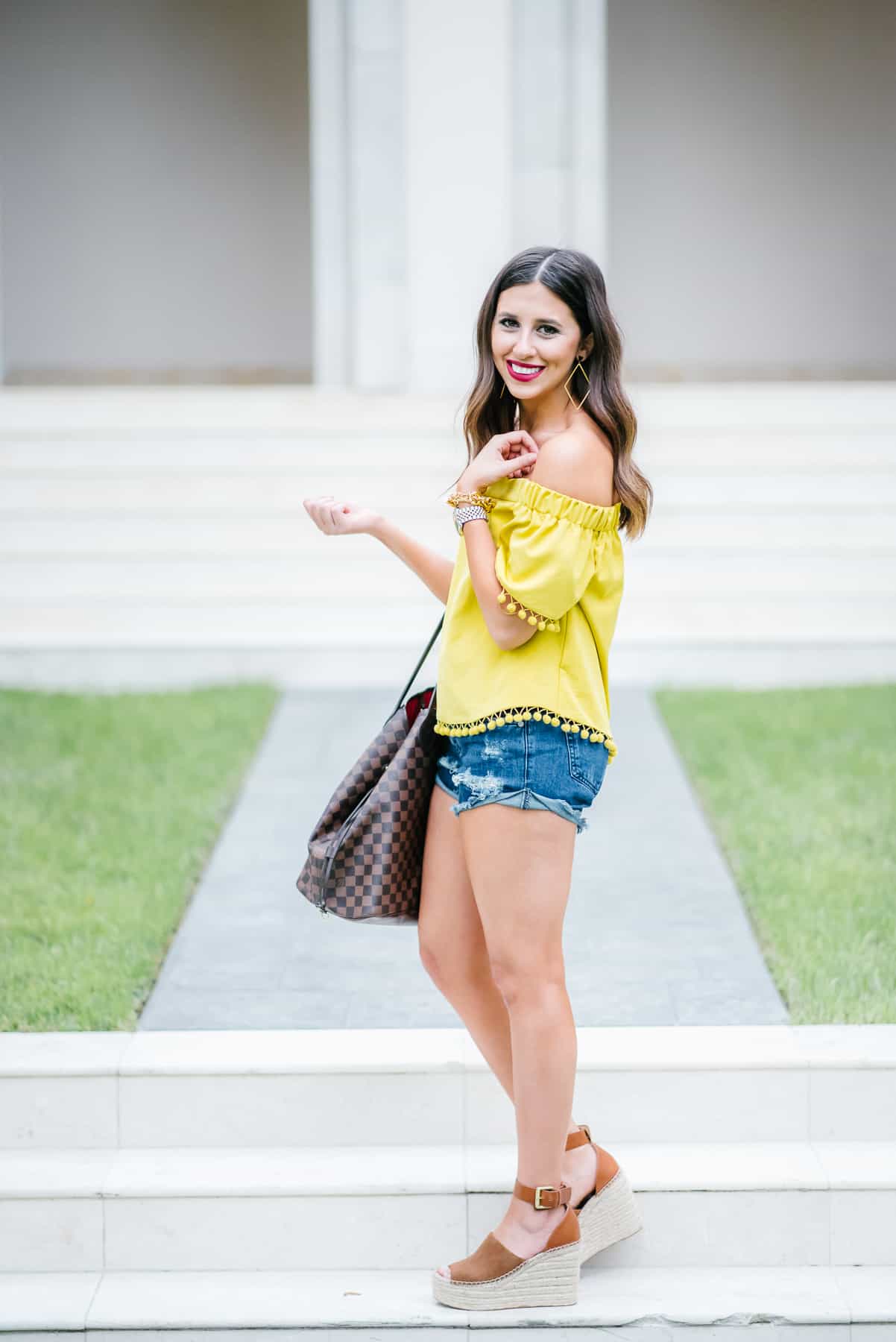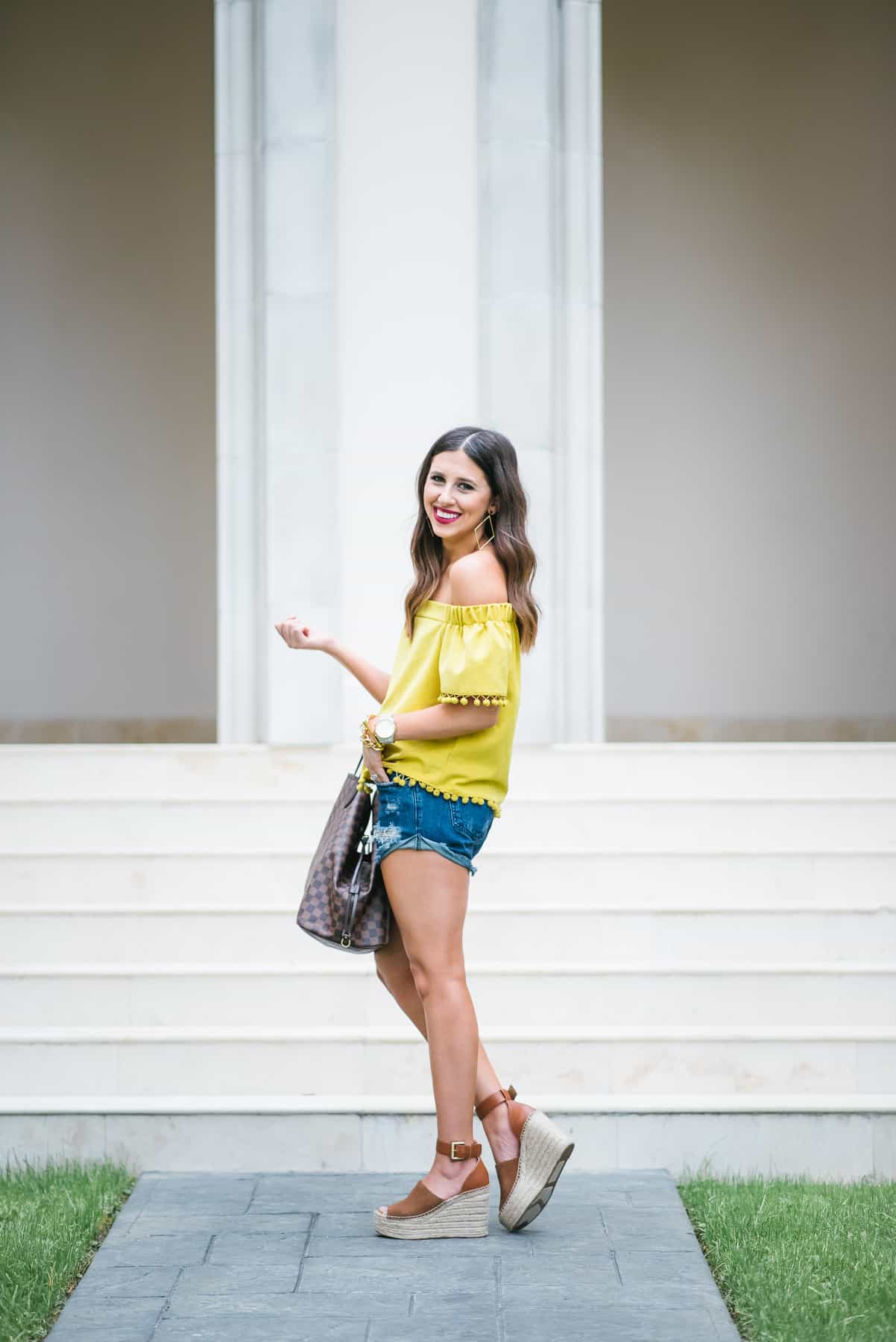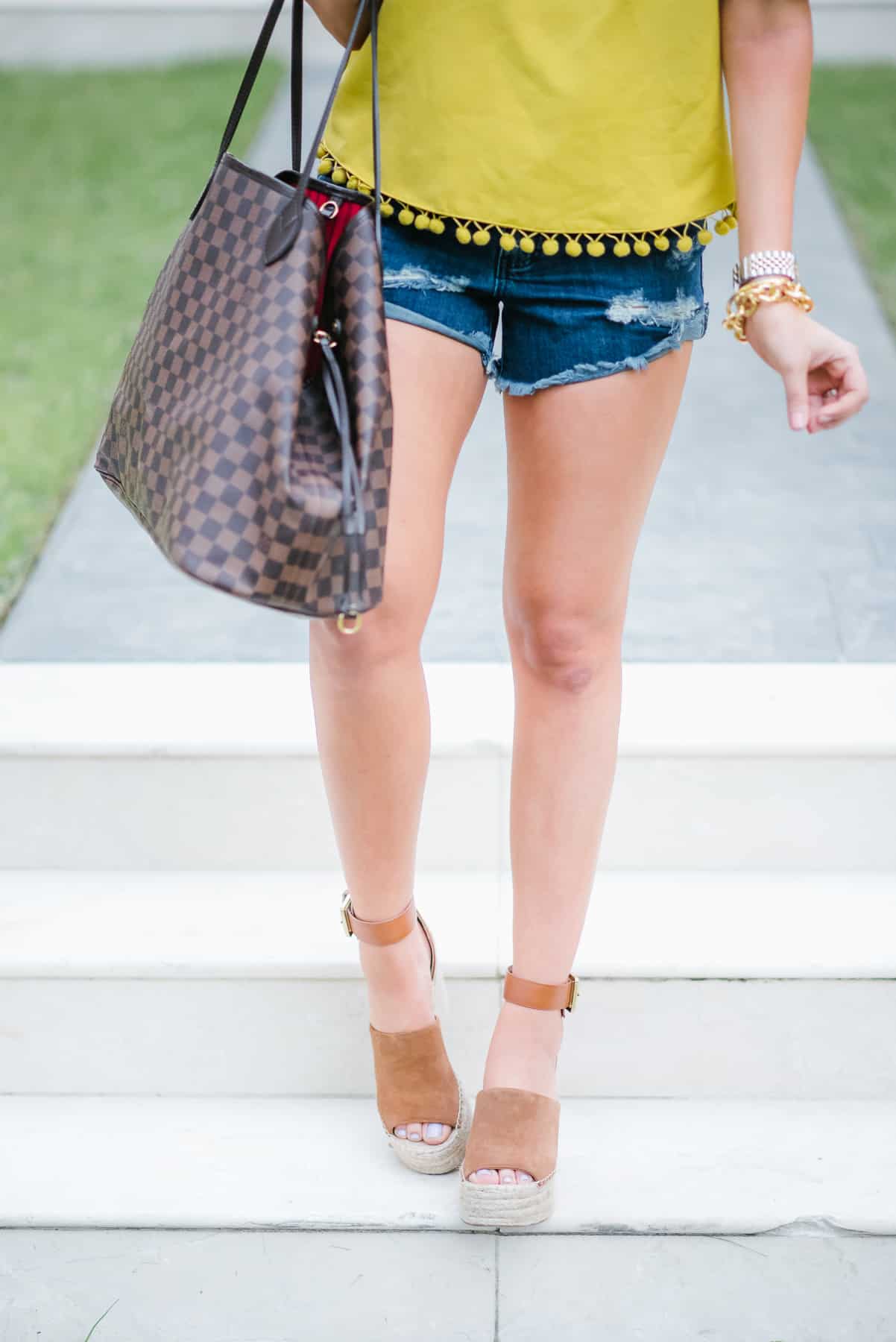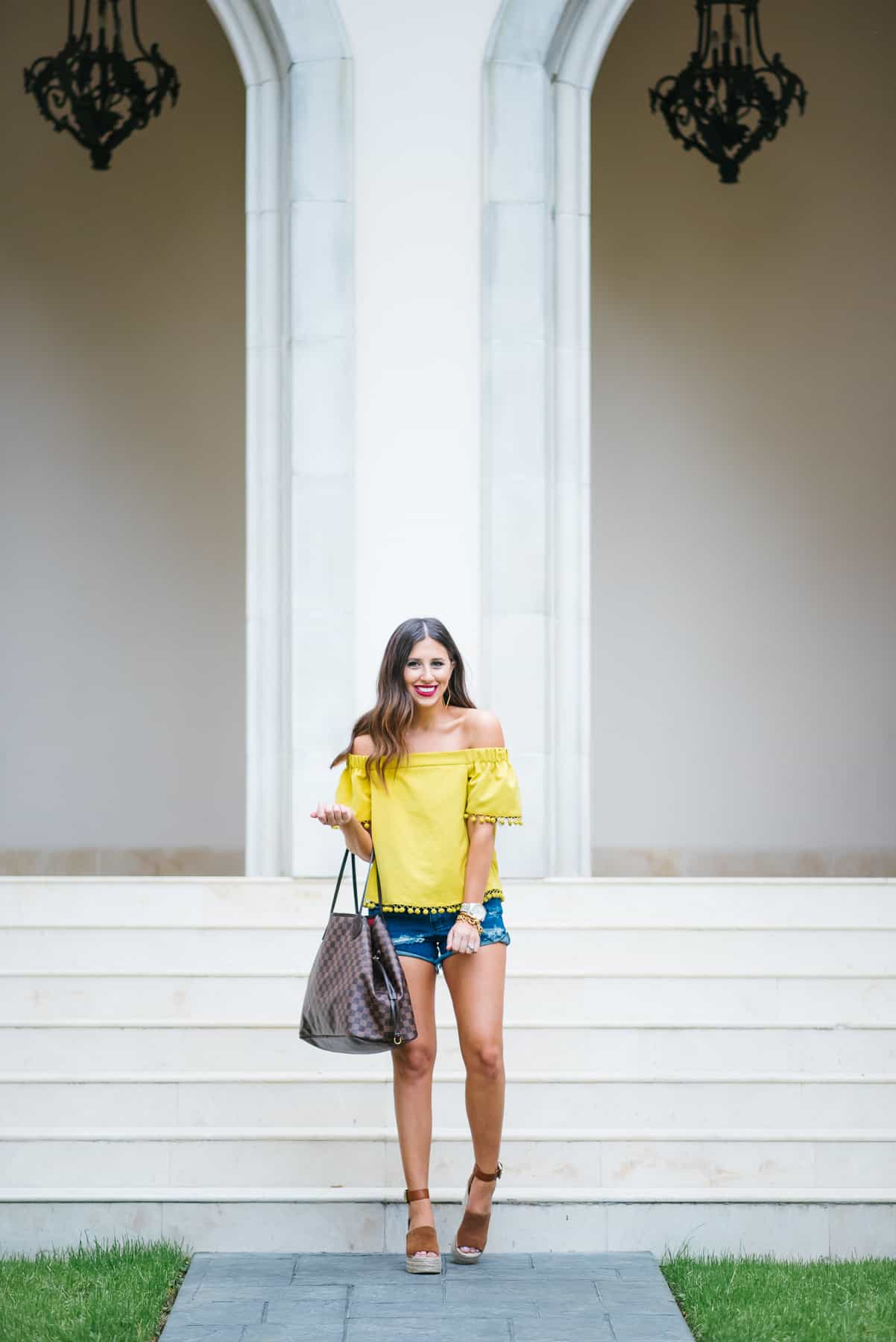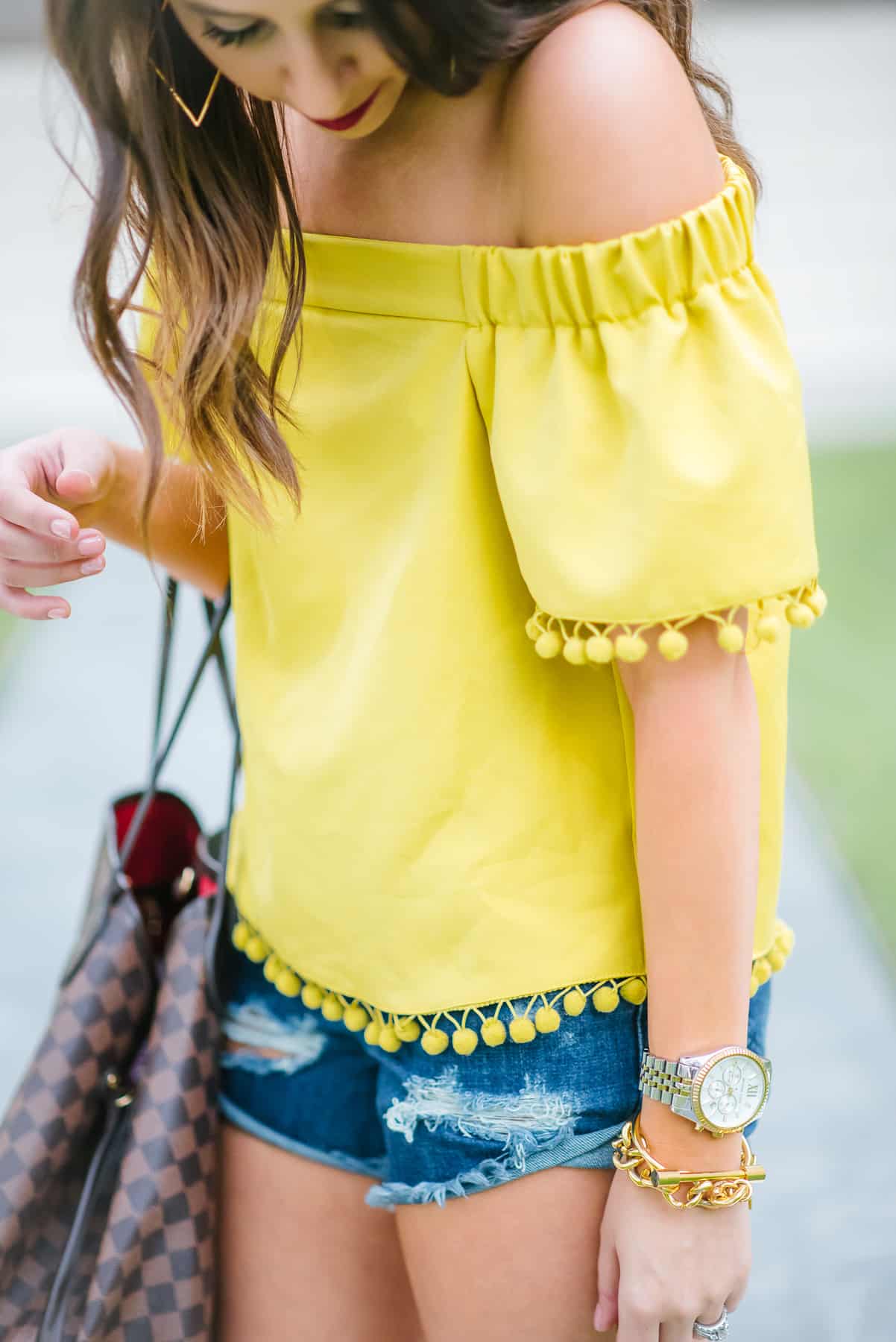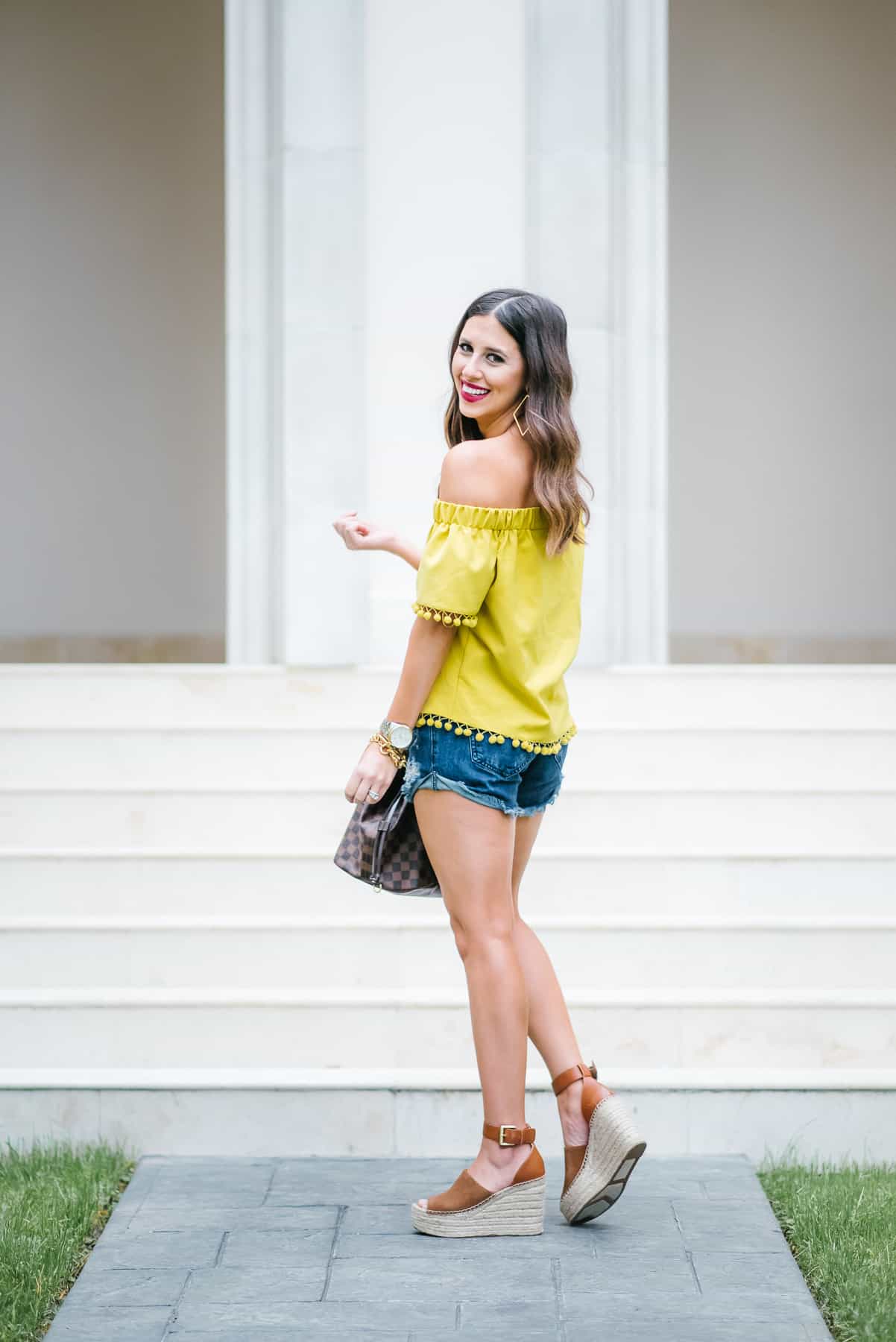 Top: Willow & Clay | Shorts: BP. | Shoes: Marc Fisher (Similar) | Earrings: Gorjana | Bracelet: BaubleBar | Bracelet: The Styled Collection | Watch: Michael Kors
Welp, you guessed it! Hubby is back!
Dede is out of town with her friends celebrating a birthday, so she asked me if I could help with the blog. Of course, I was resistant thrilled to write on the blog again! Let's be real, she works her tail off, so she deserves a break every now and then. Unfortunately Luckily for you all, I'm here to provide you all with all the latest and greatest information on this outfit!
If you know me at all (and this was mentioned on the last post I wrote here) I have ZERO sense of fashion, and Dede has given me no direction at all on how to give you all details on this outfit. Welp, we have been married for almost 5 years now, so I have no clue know EXACTLY what she would say.
First, the shirt (it's a shirt right? Or do you people call it a top?). I'm sure Dede thinks it is just the most fun thing around town! It's got those little round things hanging off the bottom and the sleeves, which probably means it's totally a party. Plus, if you're going to a party, you have to be comfortable right??
Which leads me to the shorts. H-town, you know phase-1 of summer is here, which means >85 degree weather on the daily. I know I will be wearing shorts every moment I can (not that high though…at least not on purpose). But how in the world will you make this look complete? If you have been reading the blog for awhile, you all should know the answer to that is obviously….
THE SHOES!!! You don't need me to explain this, do you? Good, because I can't explain it. I just know Dede loves her shoes and that it's gotta be the answer….or maybe…the answer could be…
THE BLING!!! I mean look at all that arm candy!! You've gotta have bling to be legit. It's in a rap song, so it has to be true!
On a different note…have I ever mentioned how proud I am of Dede? I don't know where she gets the energy, but she happens to manage so many things at the same time. Let's be real…I'm exhausted just writing this post lol and this is literally minute 3 of me taking the time to do this.
Dede is constantly encouraging me and I hope I can do a good job of encouraging her. I know how hard it can be to keep your eyes on the TRUE prize and not get sucked into meaningless applause. I pray that the Lord gives her the courage to use her platform for HIS glory. Let me leave you with this verse from 1 Corinthians 10:31, "Whatever you do, do all to the glory of God". It's simply by His grace that Dress Up Buttercup is where it is today, and may we be good stewards of what He has provided.
K – that's all I got. Signing out!
-Ted