How to Style Your Home Teams Jersey 3 Different Ways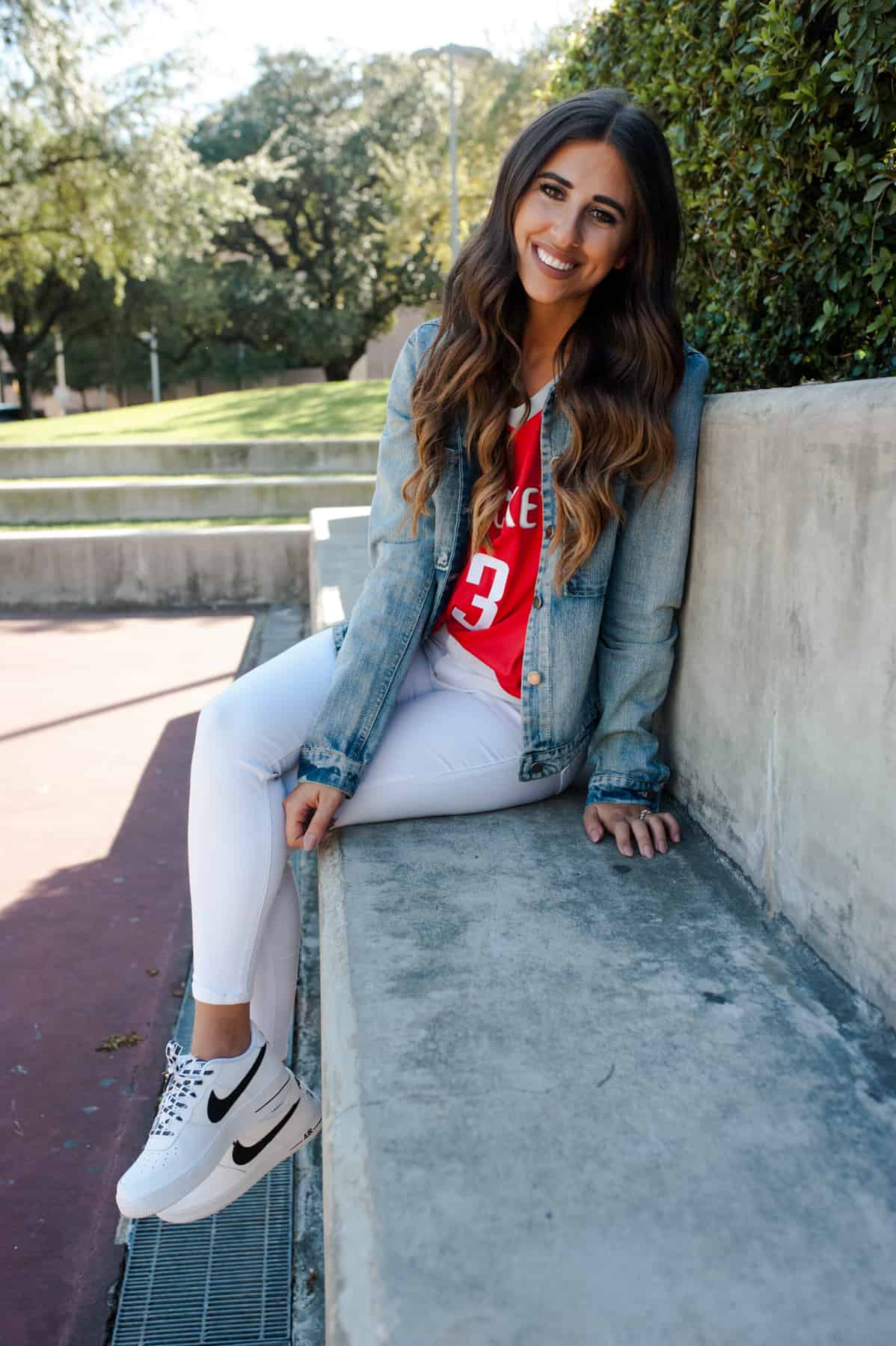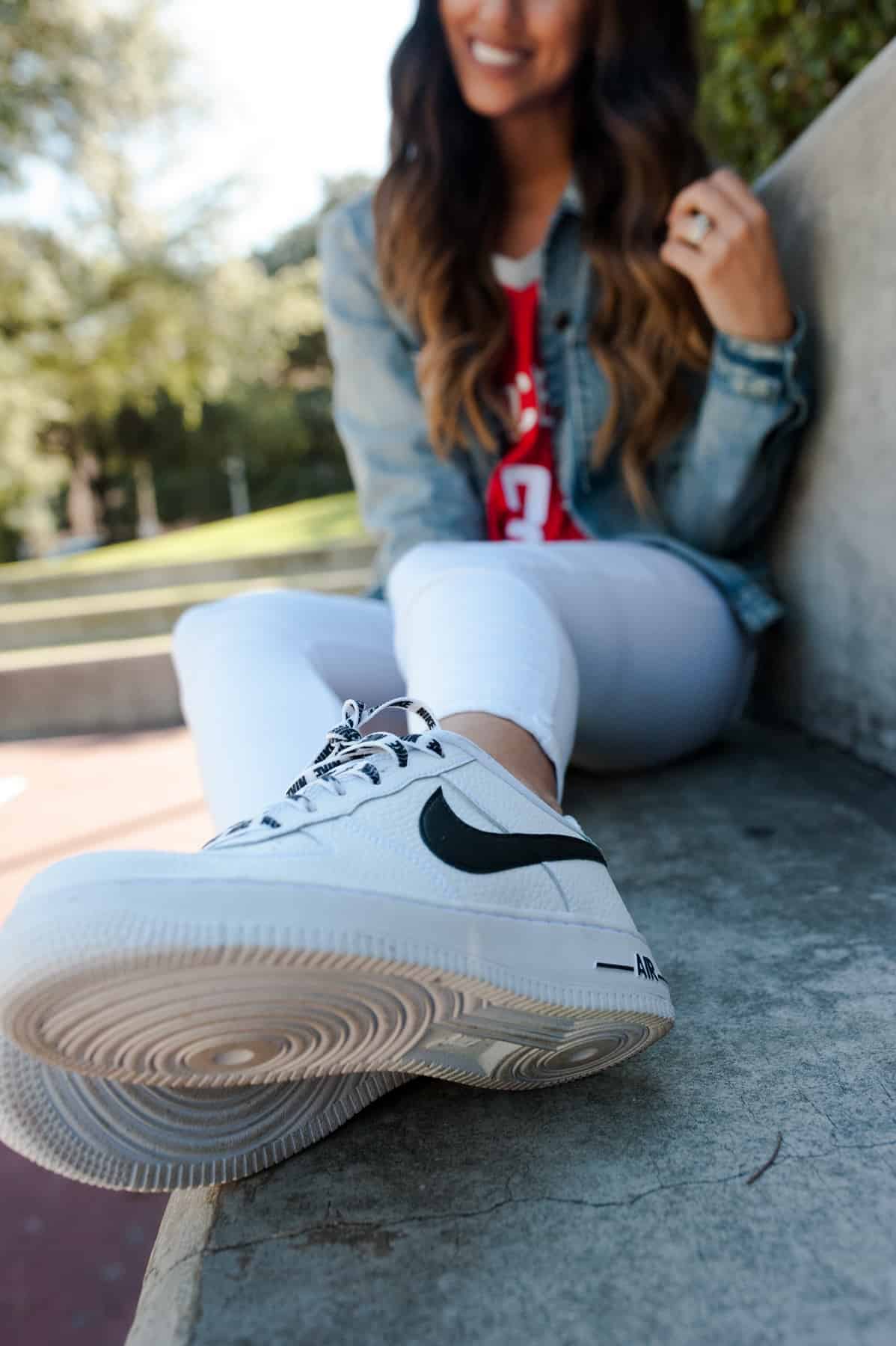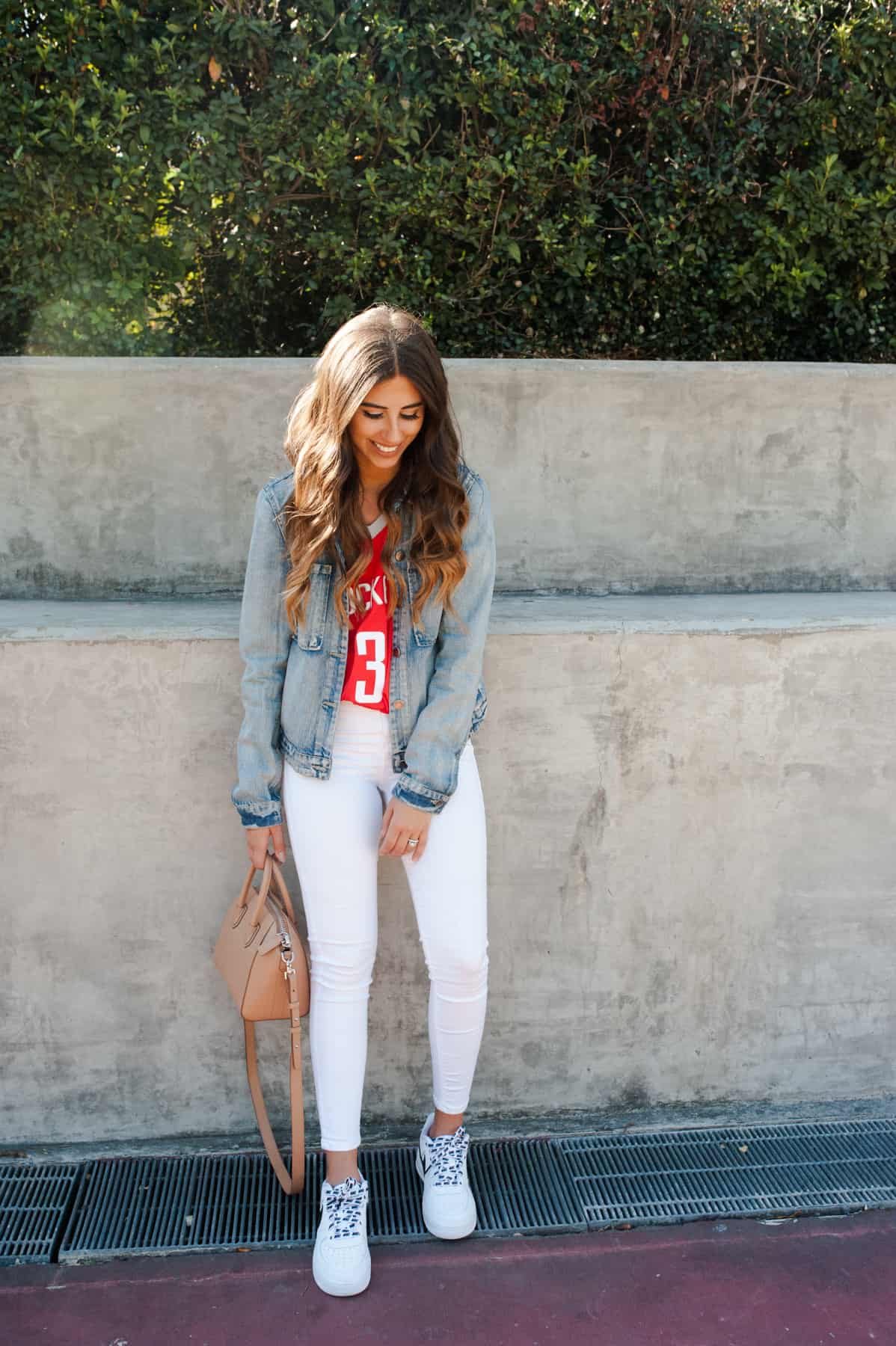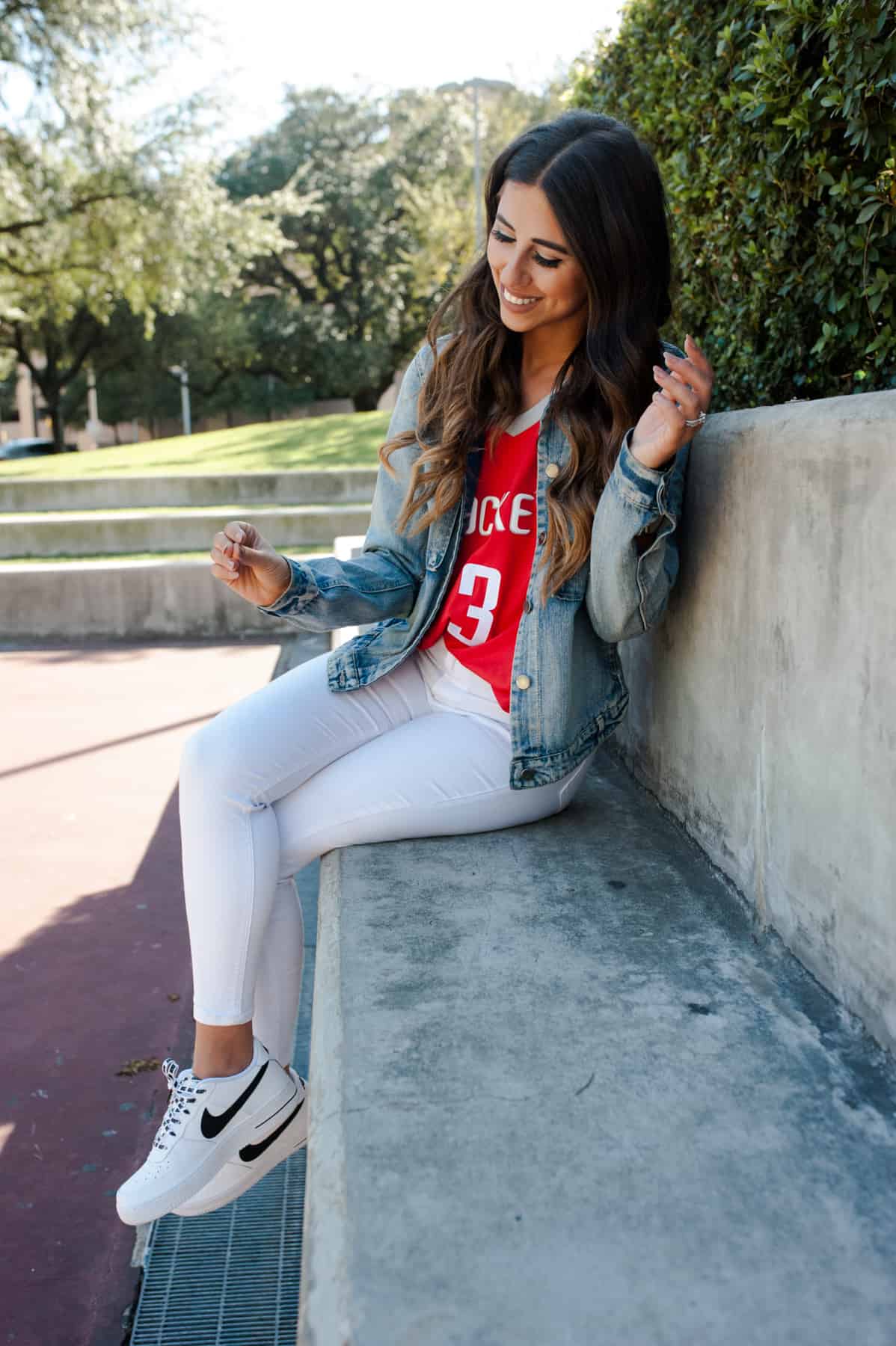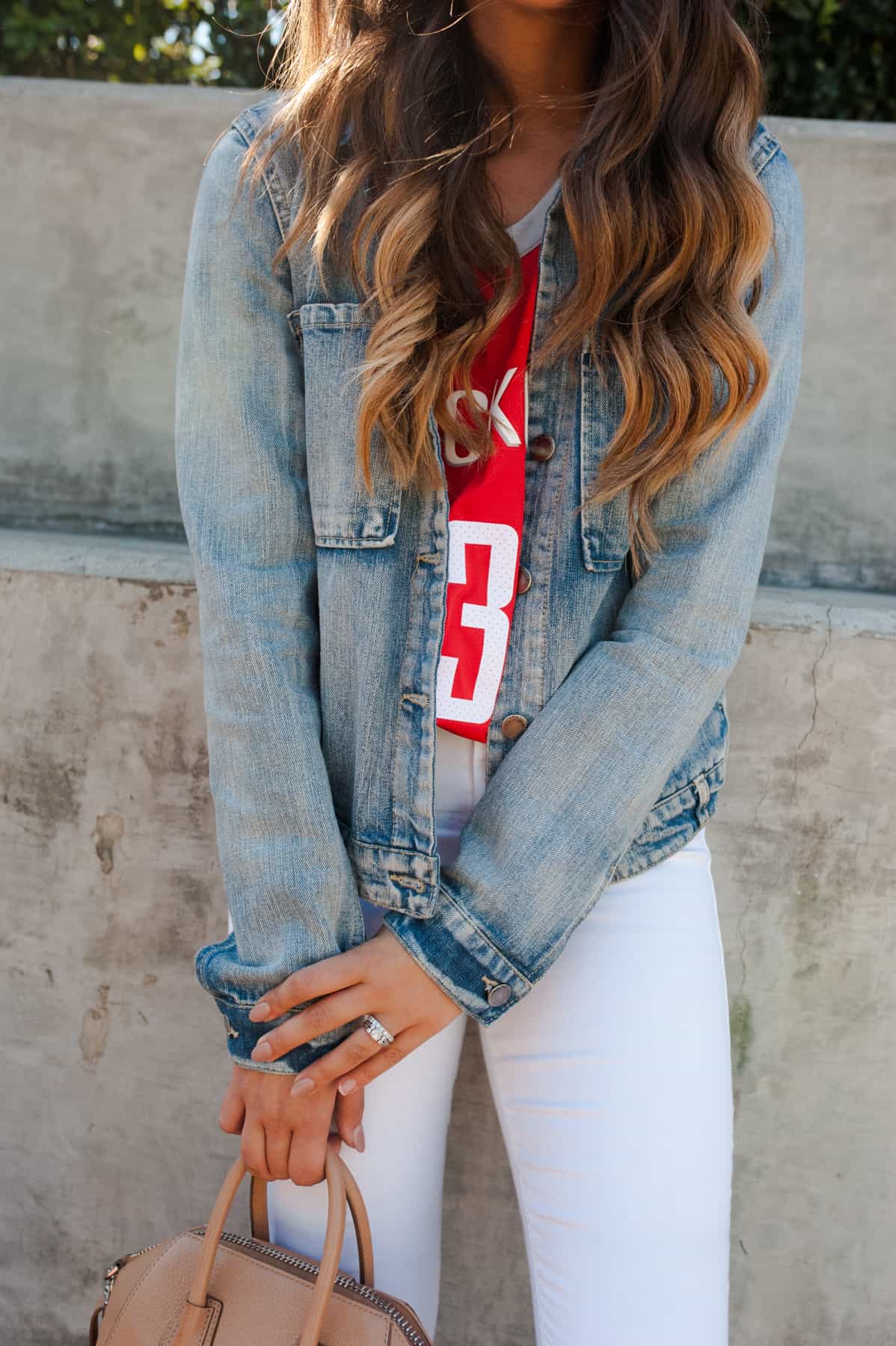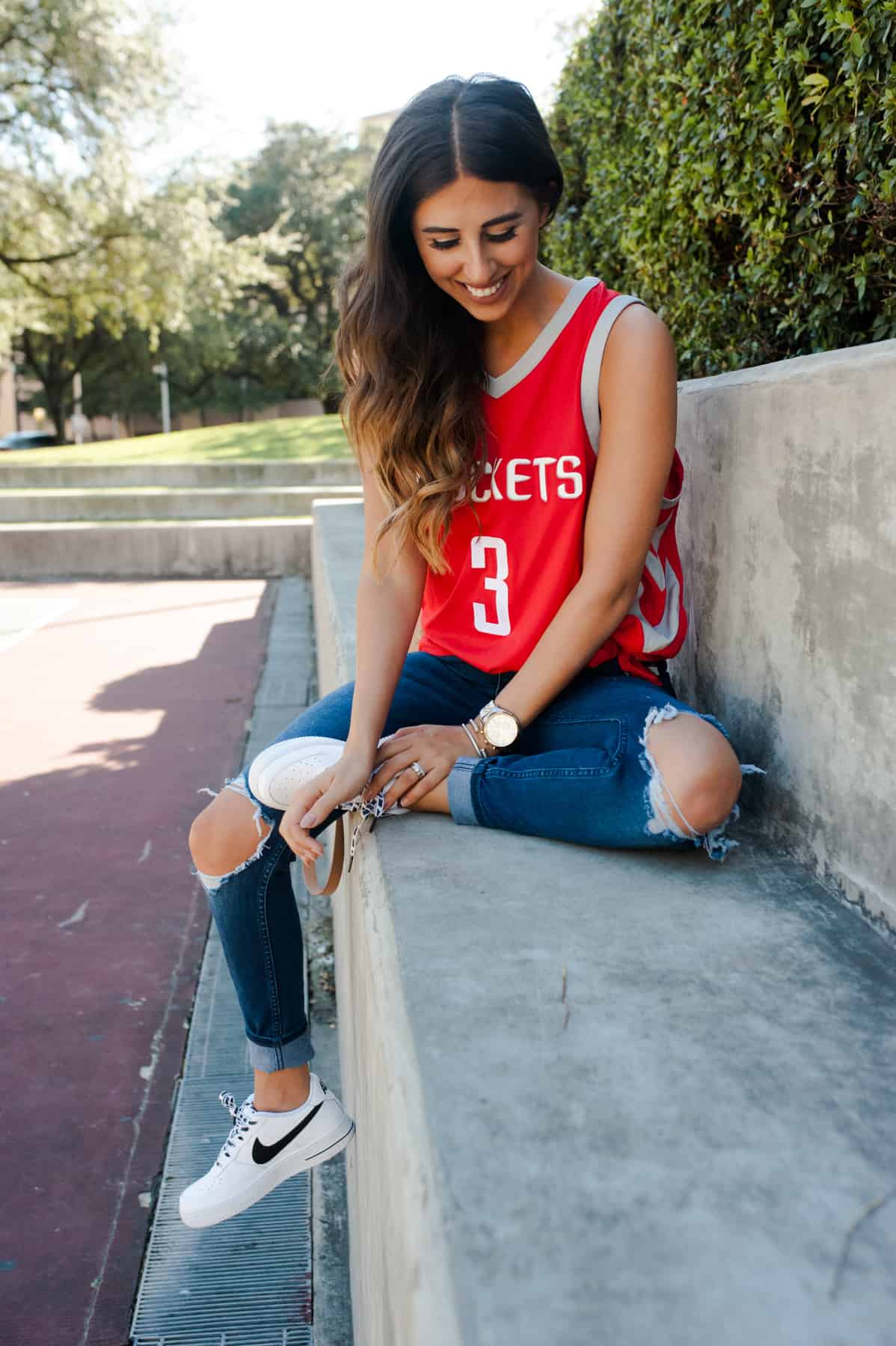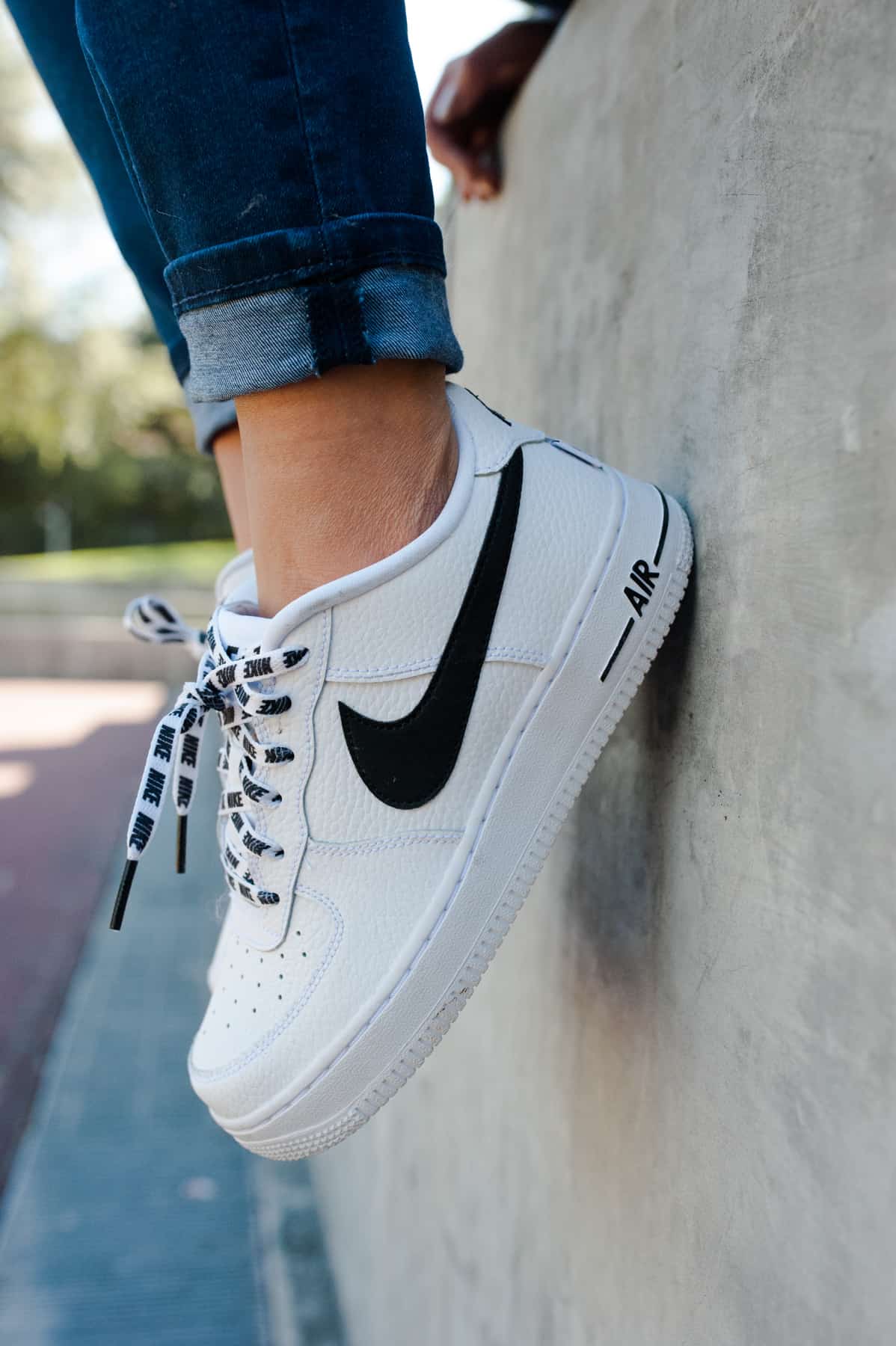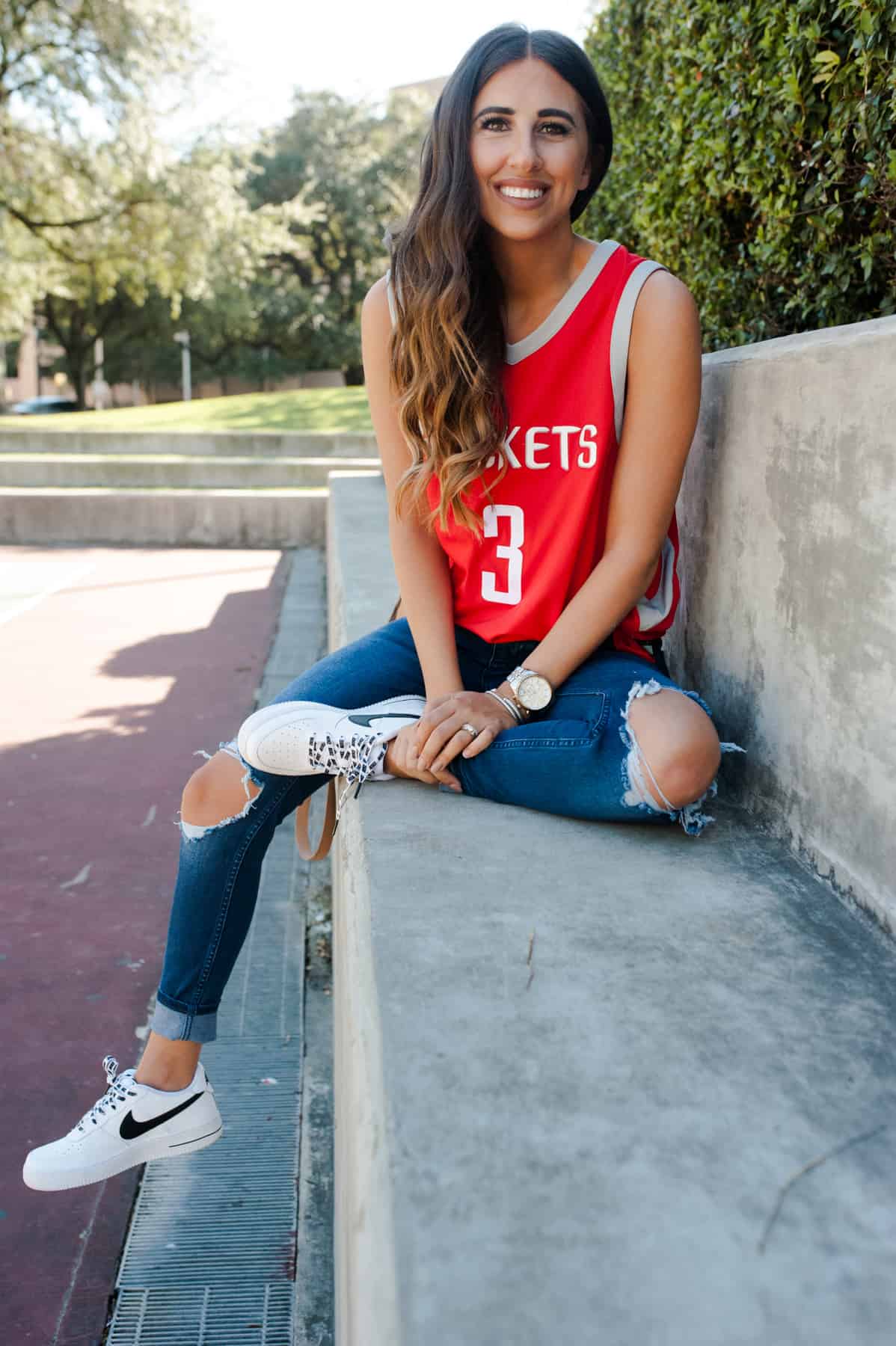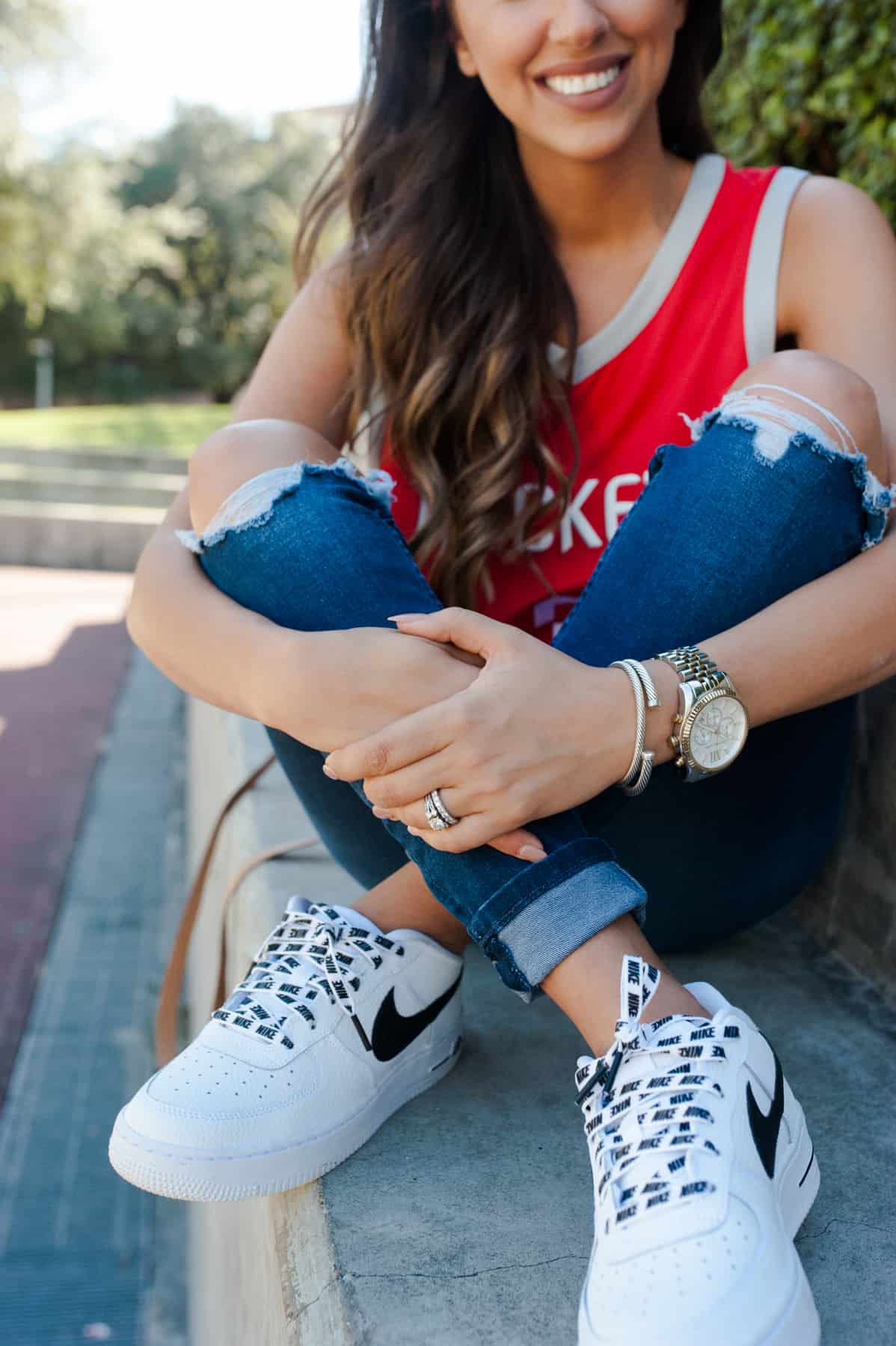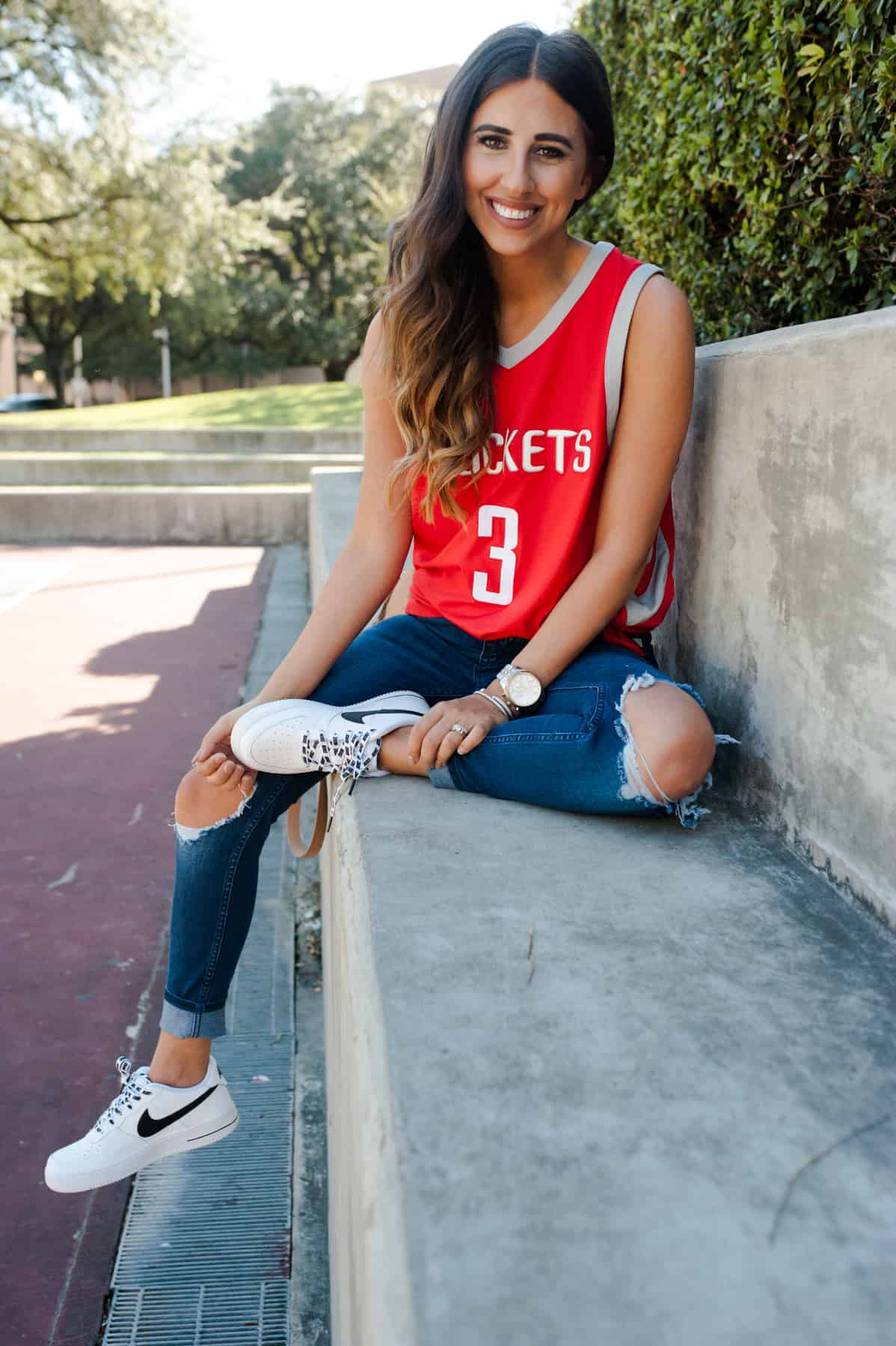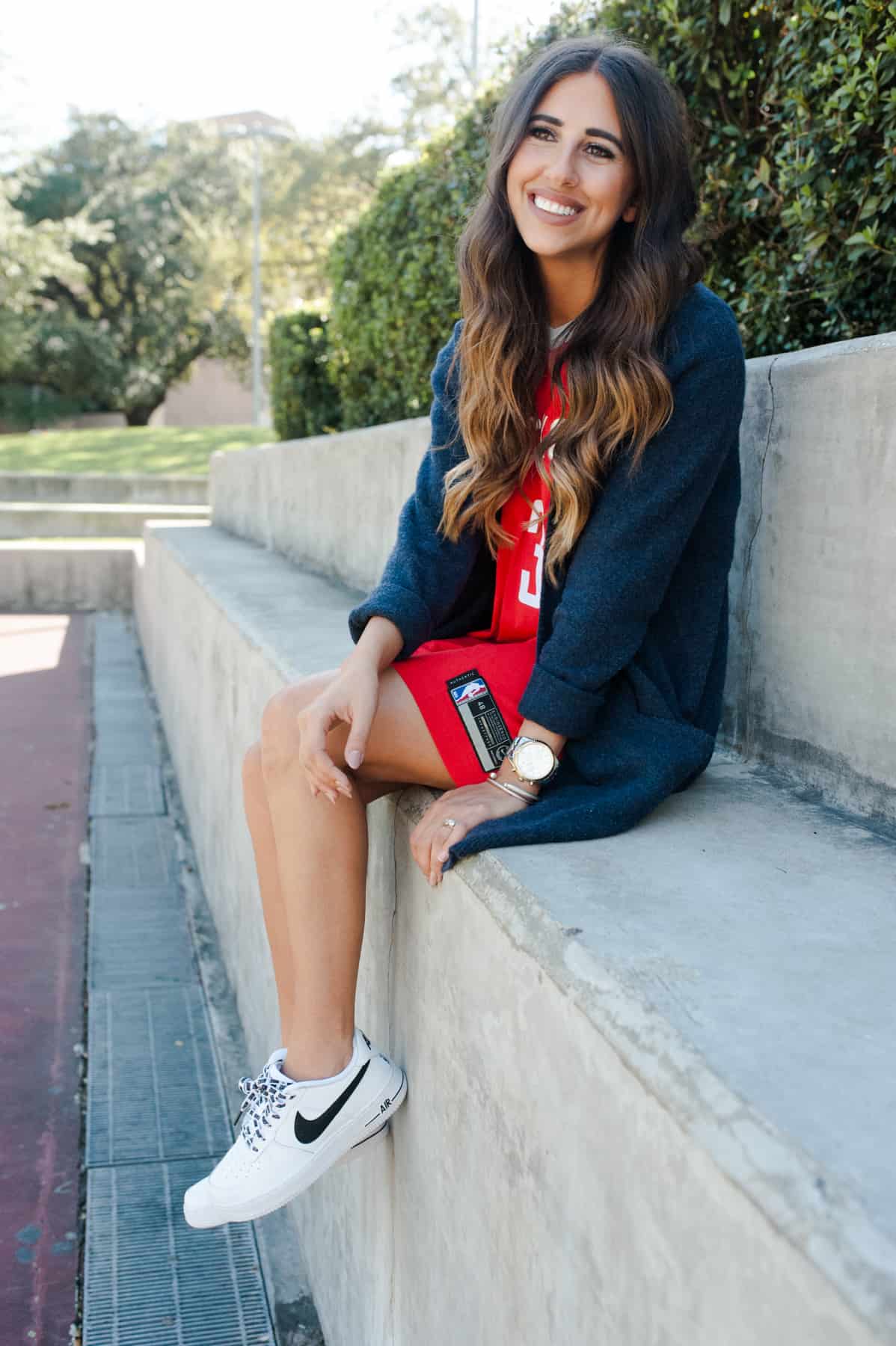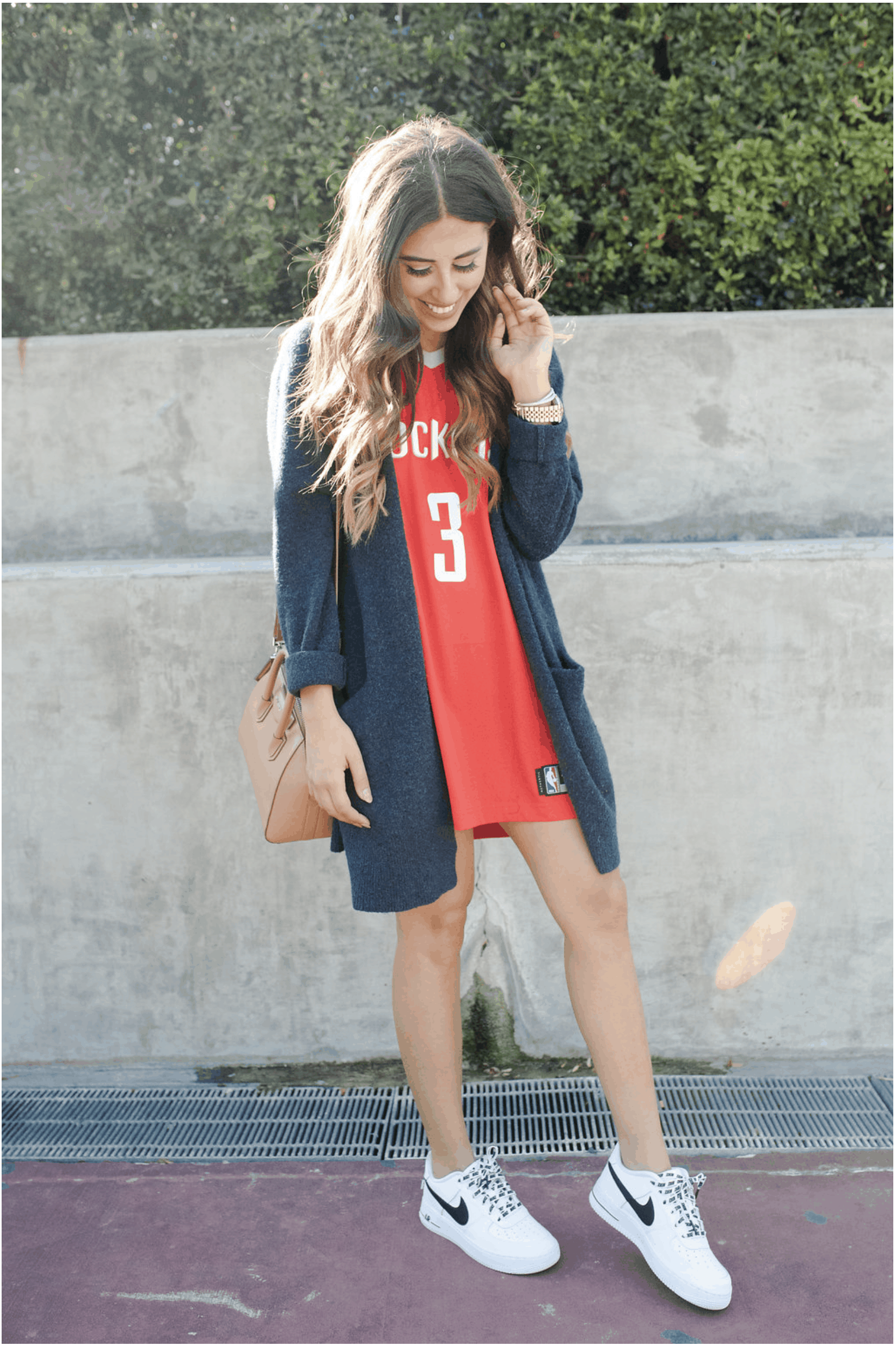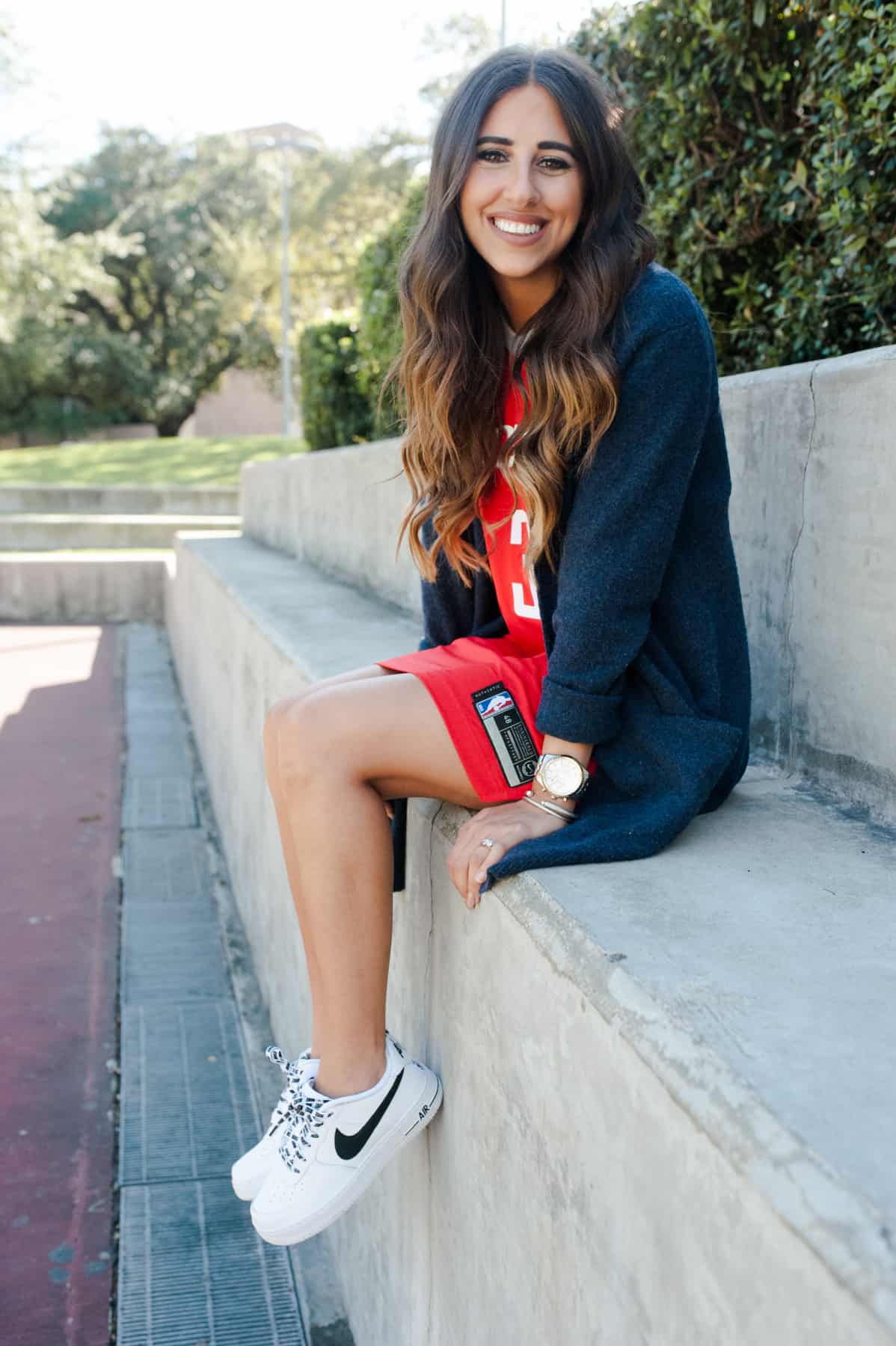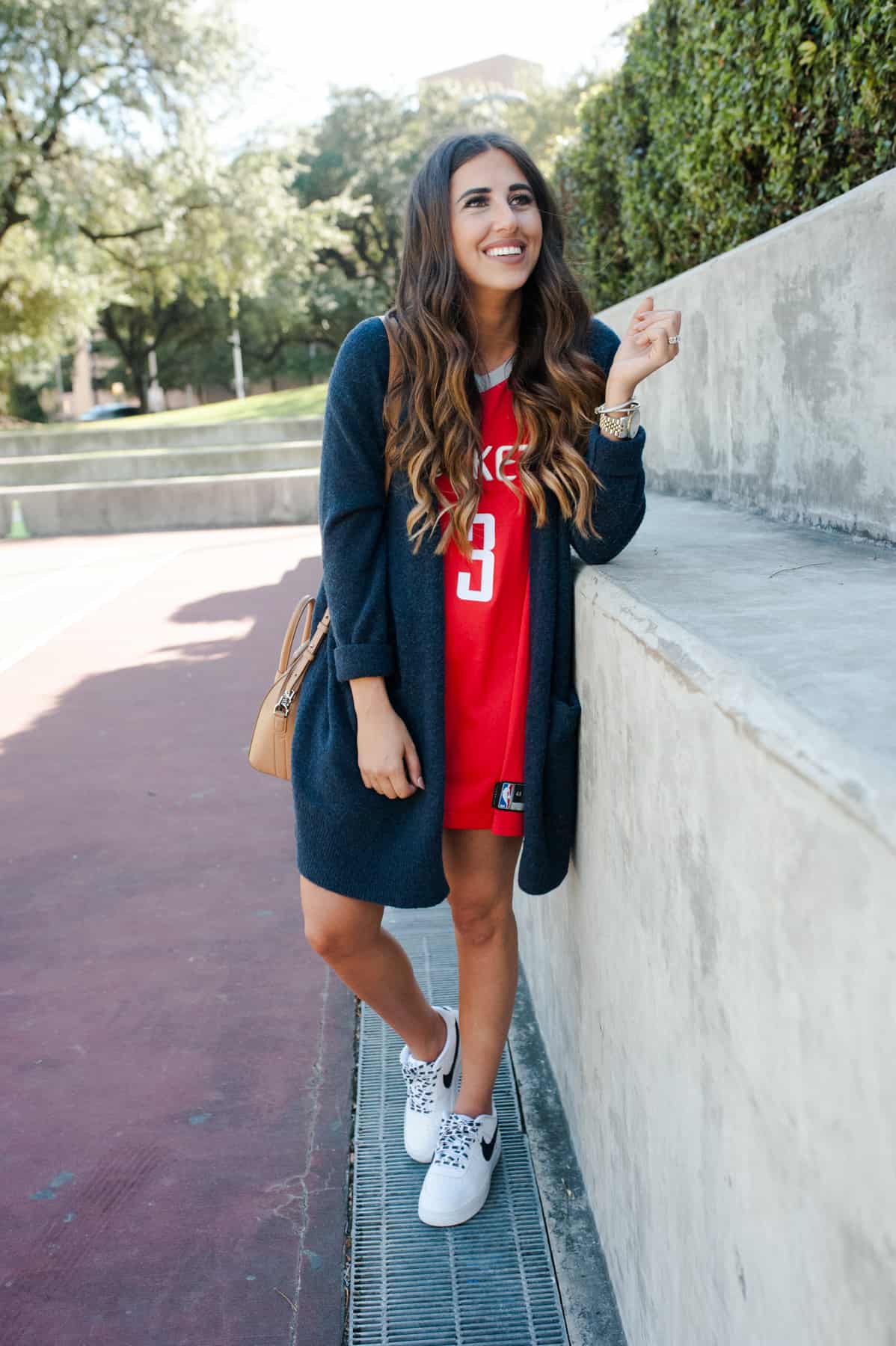 Jersey: Nike (size Large) | Air Force 1: Nike (similar)
How to Style Your Home Teams Jersey 3 Different Ways:
If you saw on instastories this past weekend, Ted and I went to our first Rockets game of the season and had a blast! I realized that home team jerseys can be so hard to style so I was inspired to write about How to Style Your Home Teams Jersey 3 Different Ways.
White jeans && denim jacket: Love a good pair of white denim + a denim jacket combo! The Rockets red makes the perfect pop
Ripped jeans && tie your jersey: I use to do this in high school and think it's still such a classic look! I would also wear a cute bralette underneath!
Wear it as a dress with a cardigan: This is actually how I ended up wearing it at the game and got a few compliments!! I ordered a size large for the oversized look and I am 5'3!
All three outfits include the jersey and the iconic Air Force 1 kicks! I think these two are such classics and make such a great duo! I actually always leave the house in some sort of heel so Ted was so confused when I wore Nikes to the game. He kept calling me short but I didn't really care because my feet were comfortable and needed a good break! Haha!
When Ted and I first started dating back in 2008, he was OBSESSED with the Rockets. Don't get me wrong, he still is in love with the sport, the team, knows all the stats, etc but we use to go to a game about every week and sit in the same seats! I get nostalgic every time we go to a game now! My late dad and Ted also use to bond over the Rockets so I also can't help but reminisce about the memories we three had together over our hometown team! Houston will always be home and the Rockets will always have a special place in our hearts!