How To Dress Up Jeans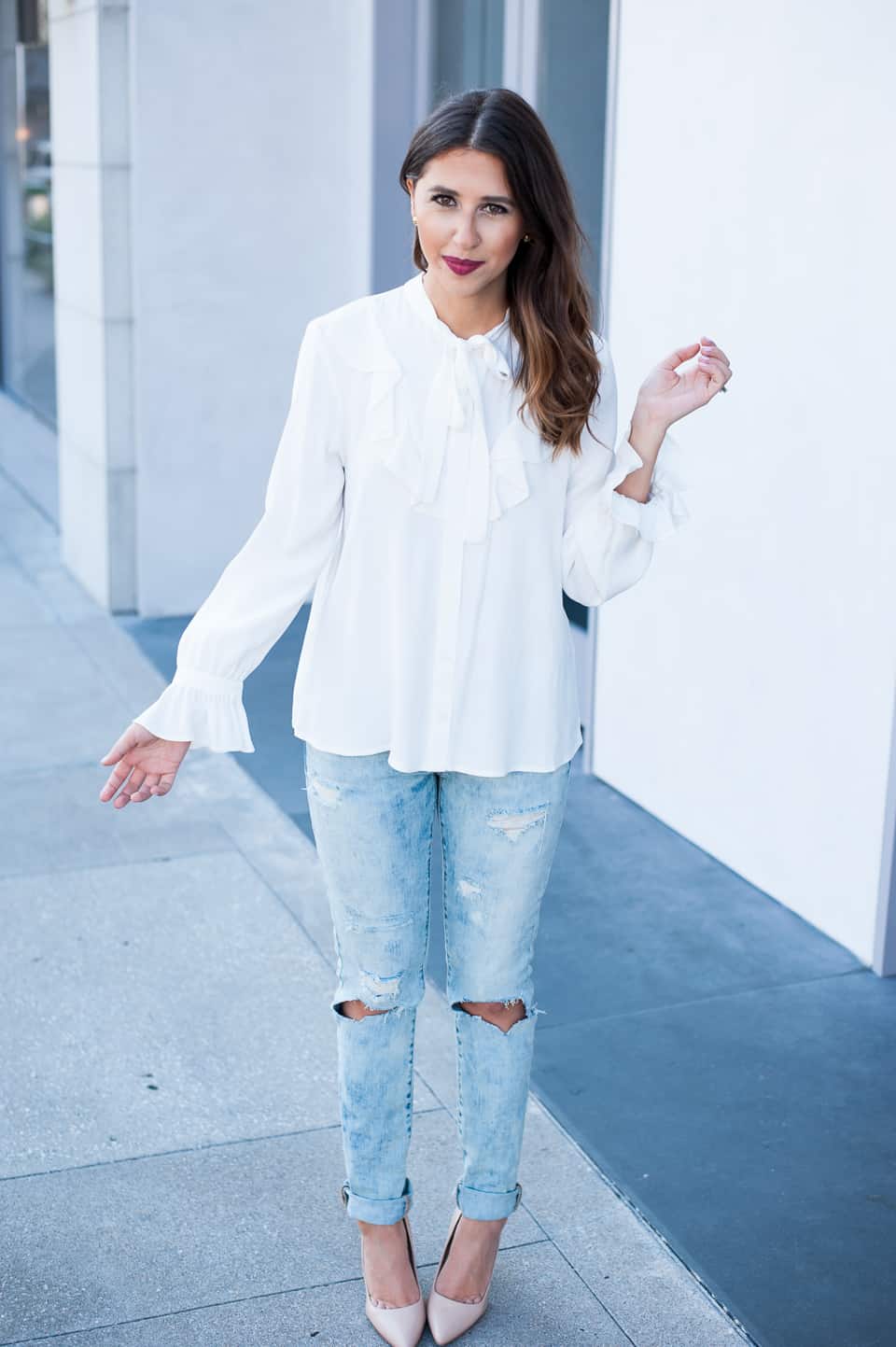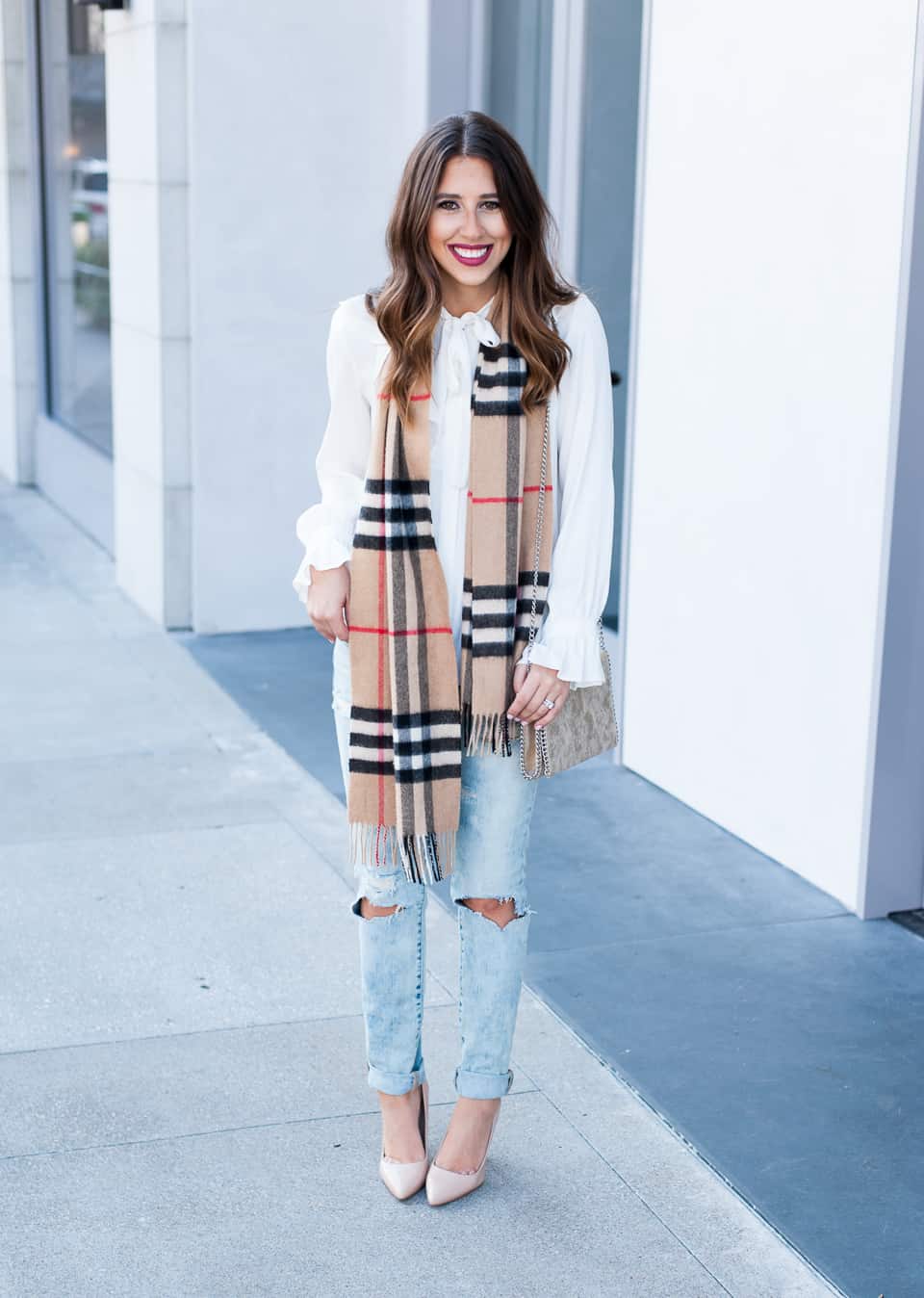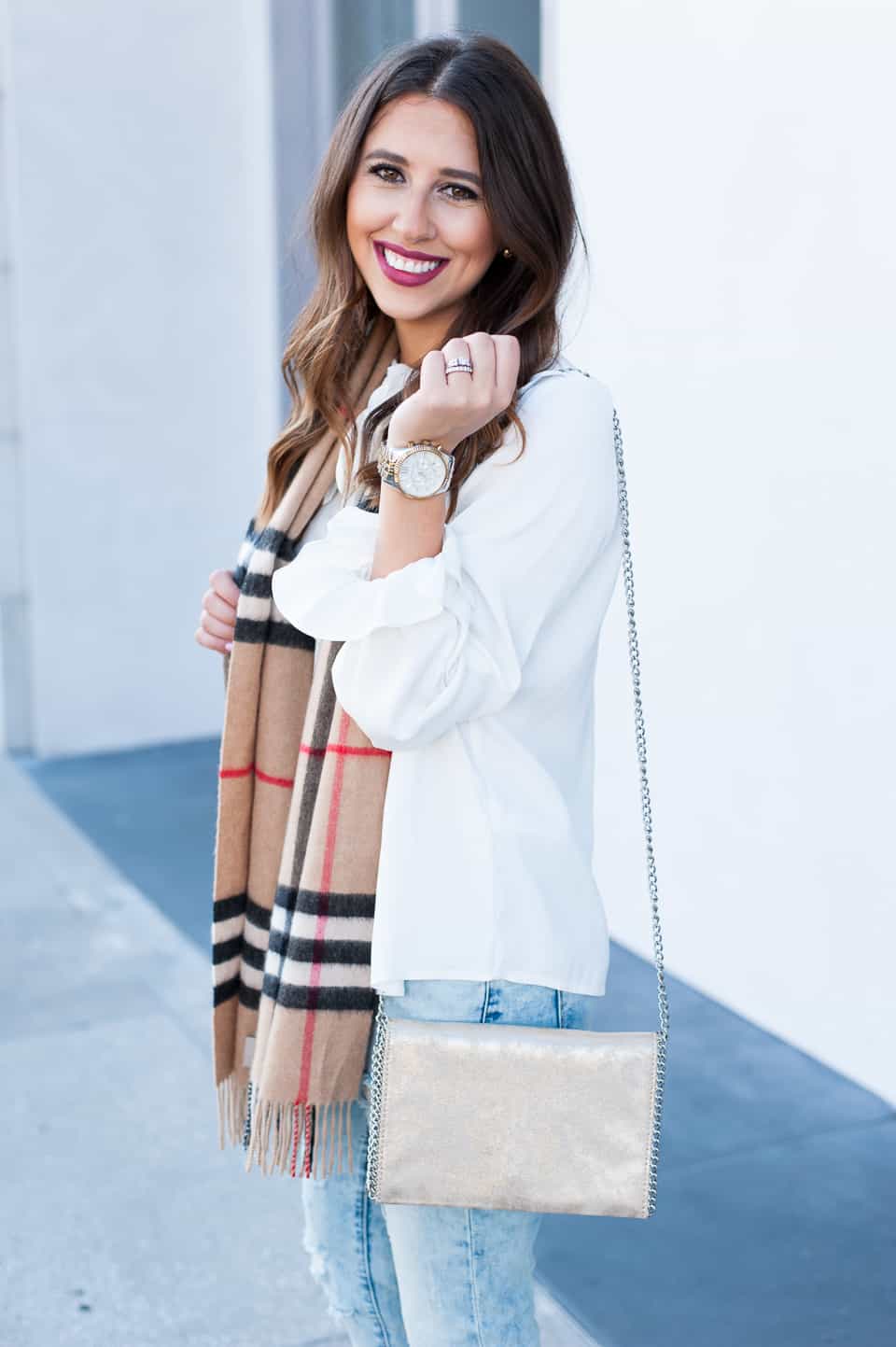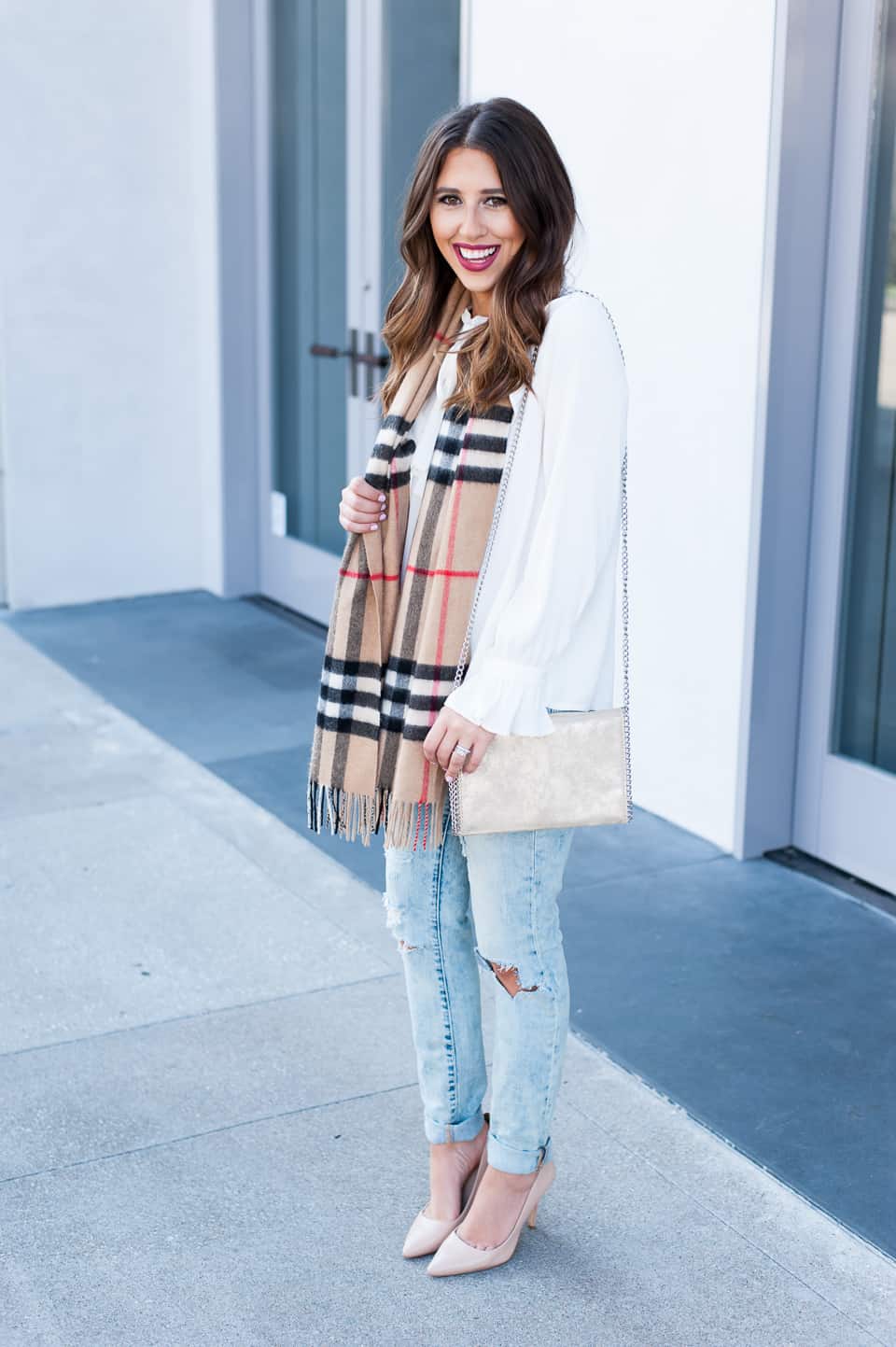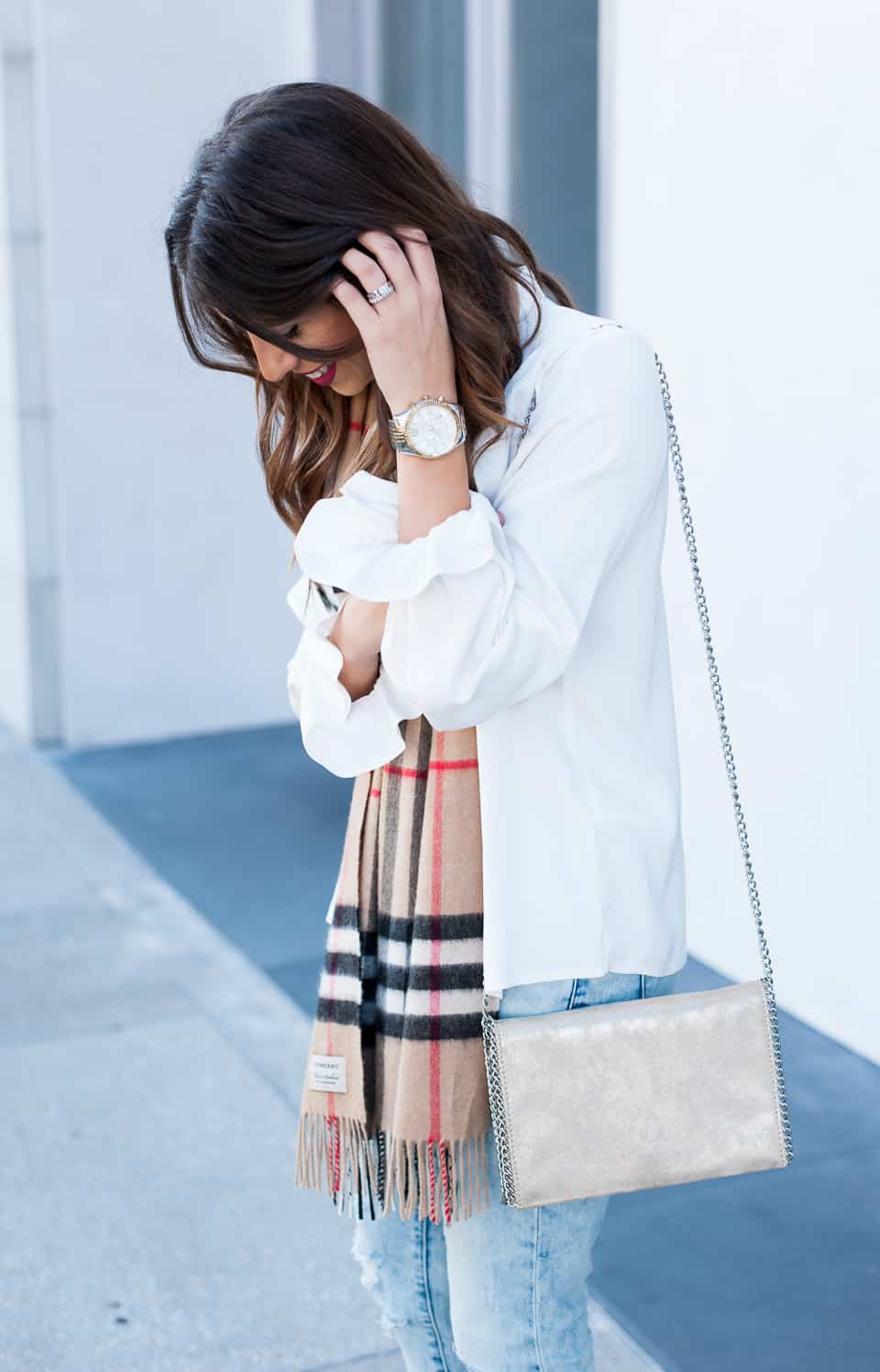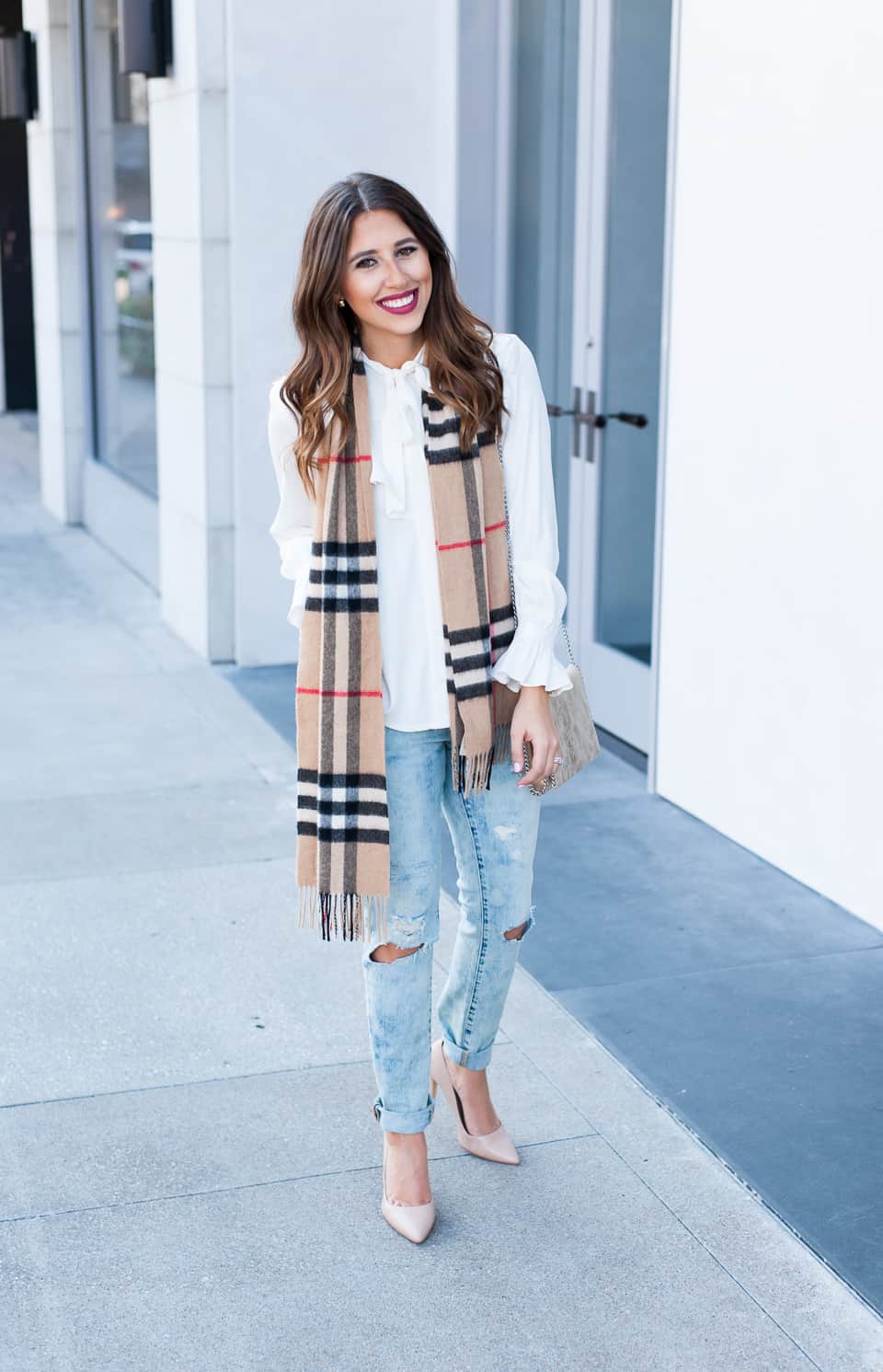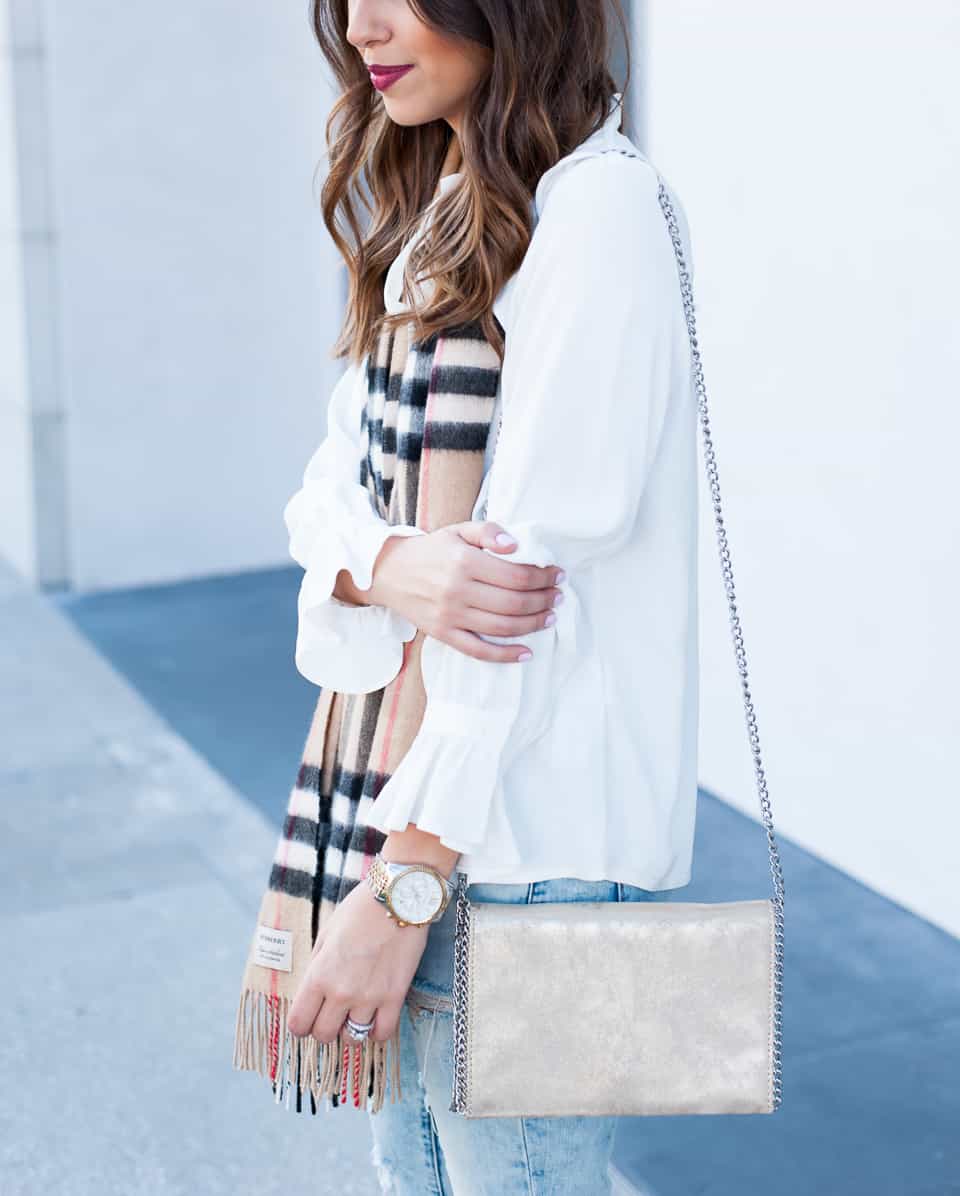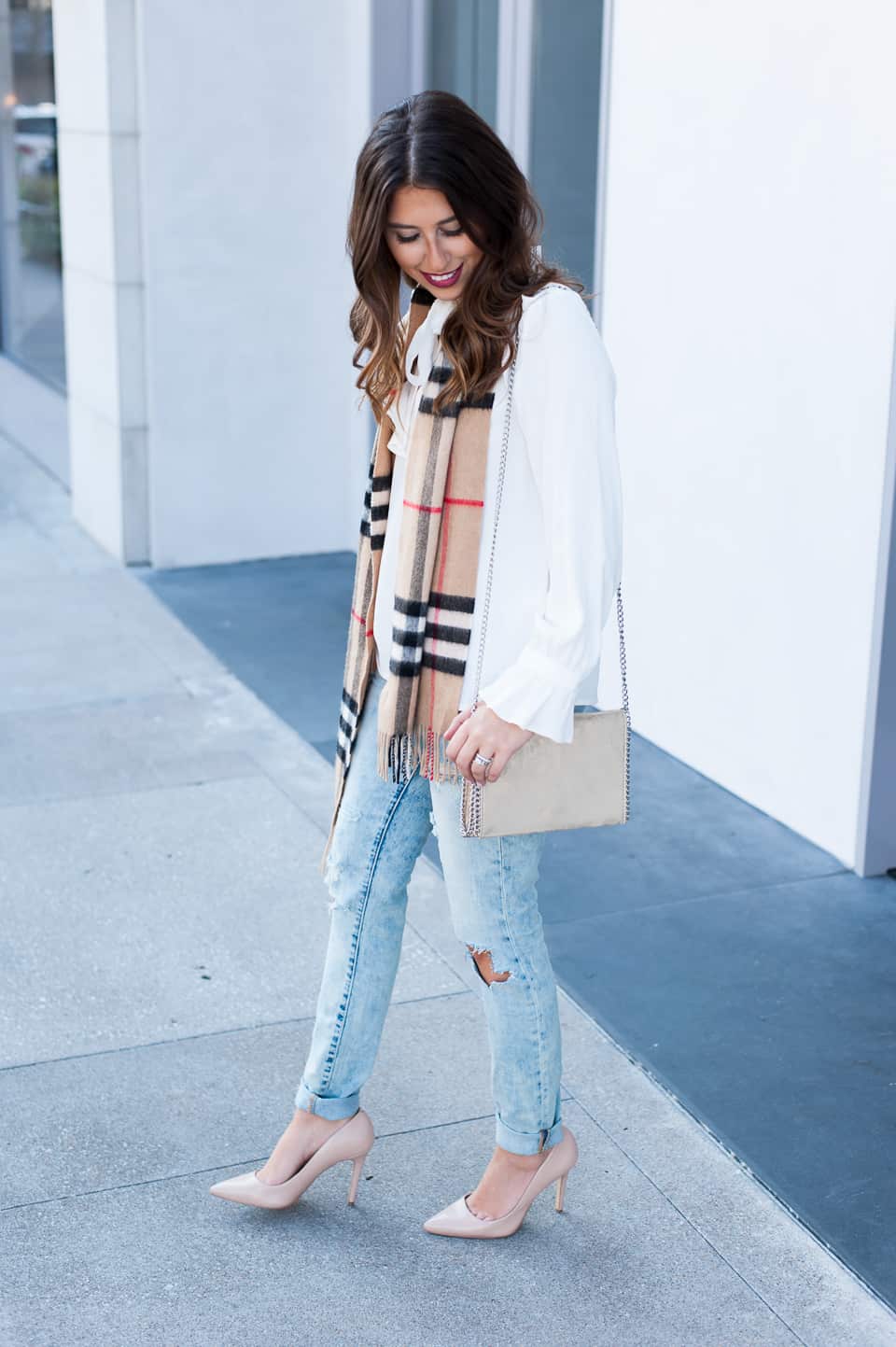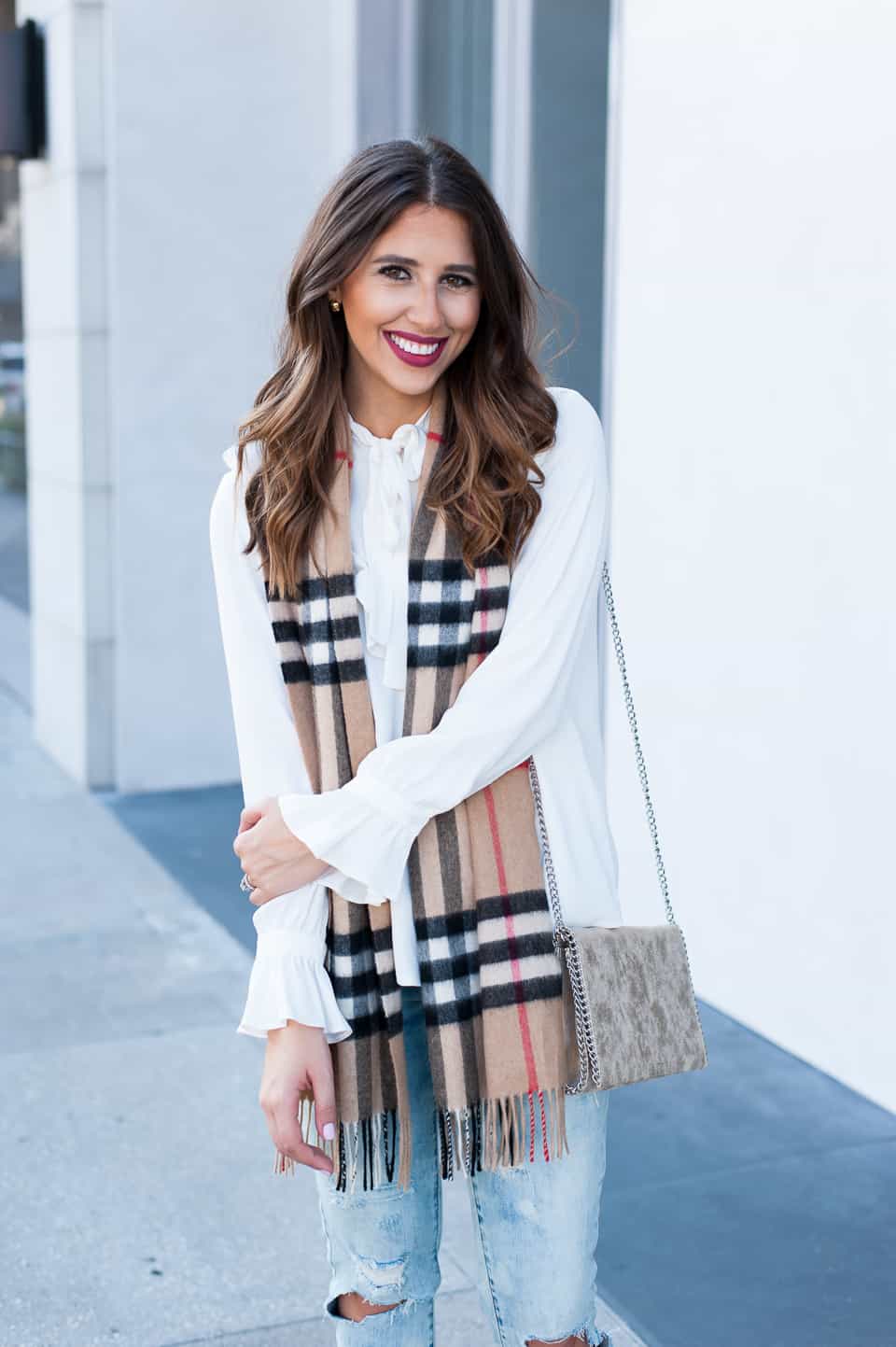 Top: Topshop | Scarf: Burberry | Denim: Blank NYC | Purse: Chelsea28 | Watch: Michael Kors | Lip: Nars Cruella | Pumps: Nine West | Studs: Tory Burch
I think the key to dressing up your jeans… is having the right accessories. I shared in the first photo how boring this look can be without accessories (anyone notice that??) Dressing up your denim for either a night out or casual Fridays at work is easy and fun! I wanted to list out the accessory necessities any ladies outfit should have.
I hope you all are ready for a new week! Ready or not, I think I am. Last week was insane with contractor meetings for the new place. We have a few things to fix before we can move in #thisprocessneedstohurry. I have been meaning to do a snapchat tour of the place so I will try to do that next time I am there.
PS THANK you to all for filled out the survey. Your feedback and kind words really did blow me away. Love you all like crazy!