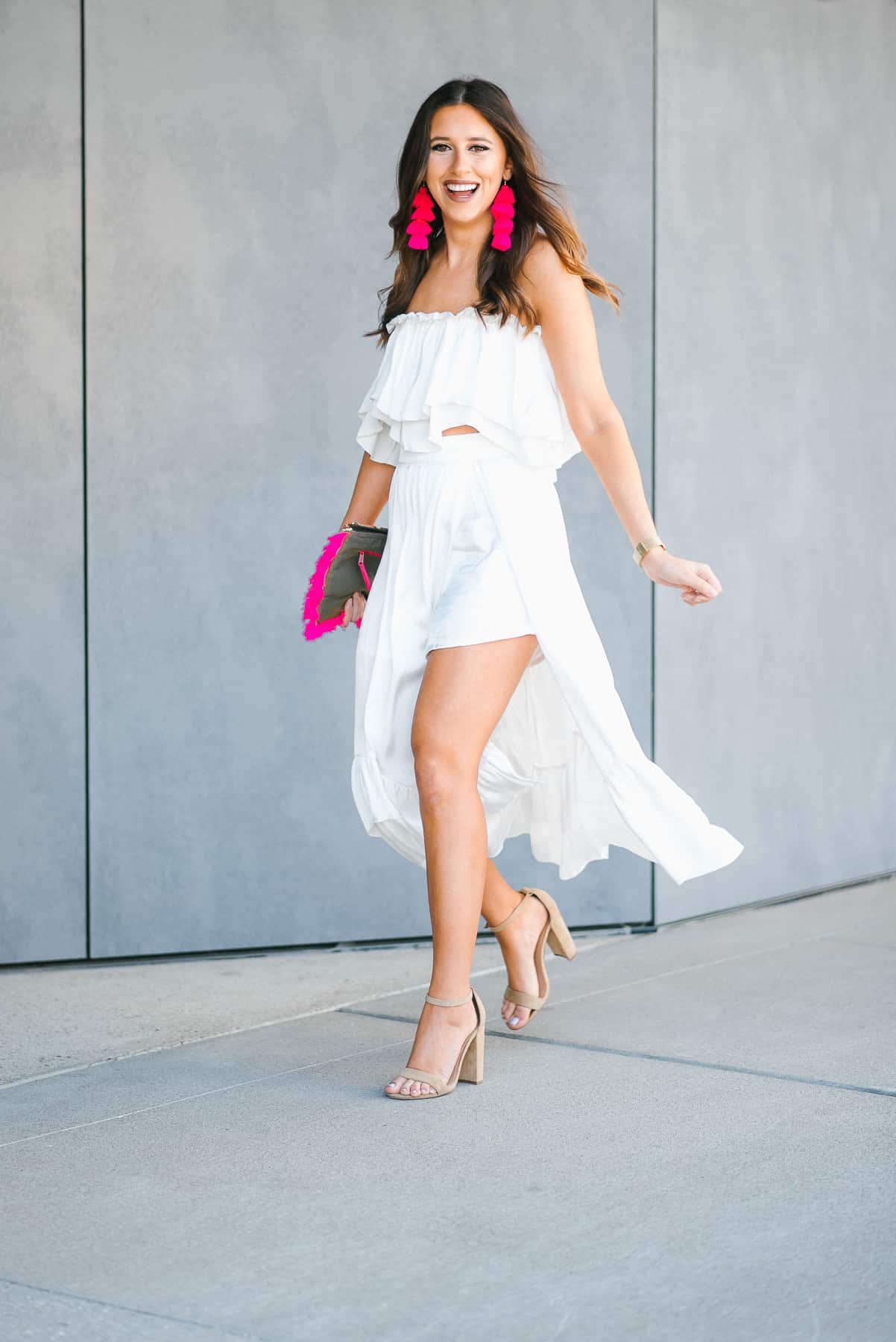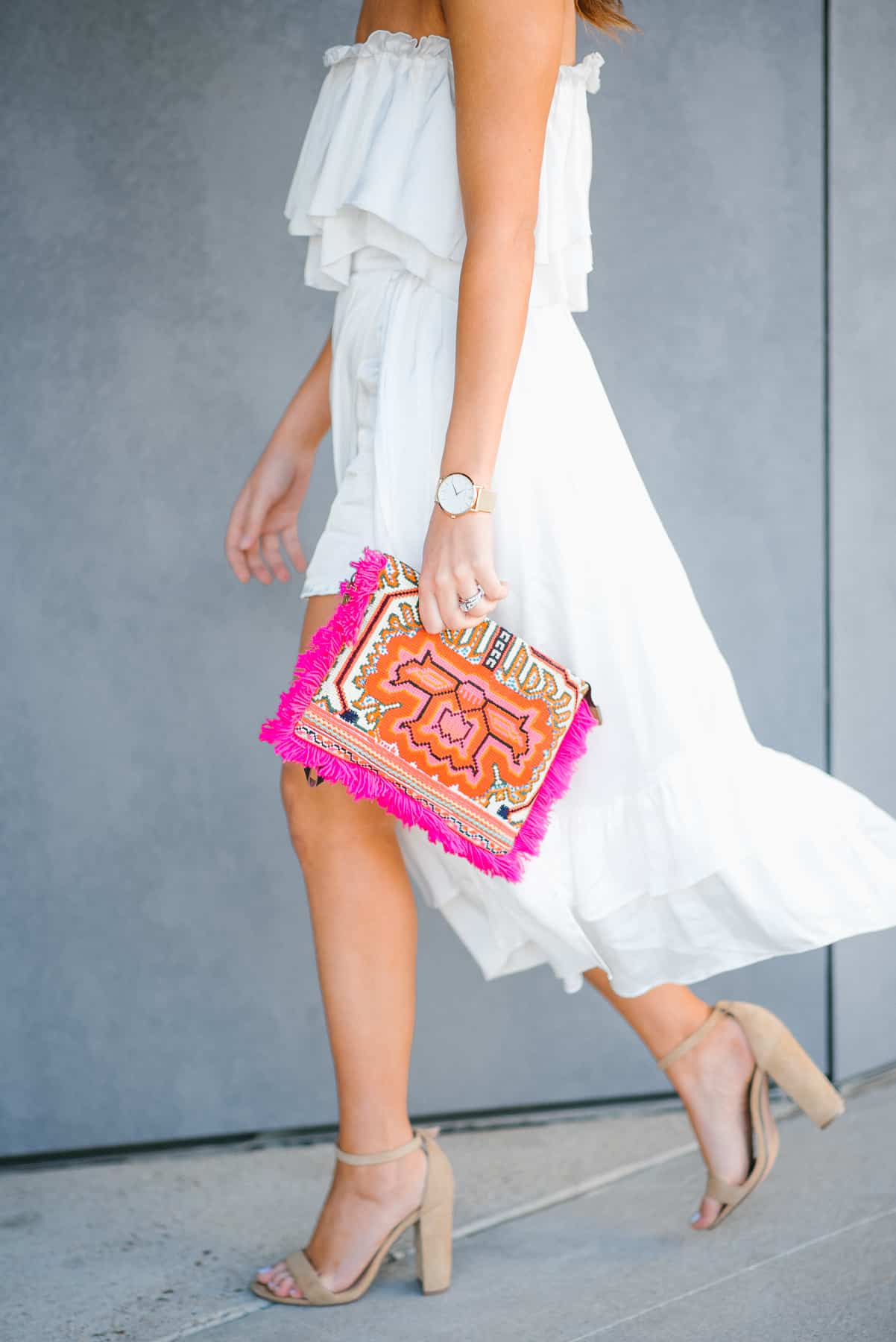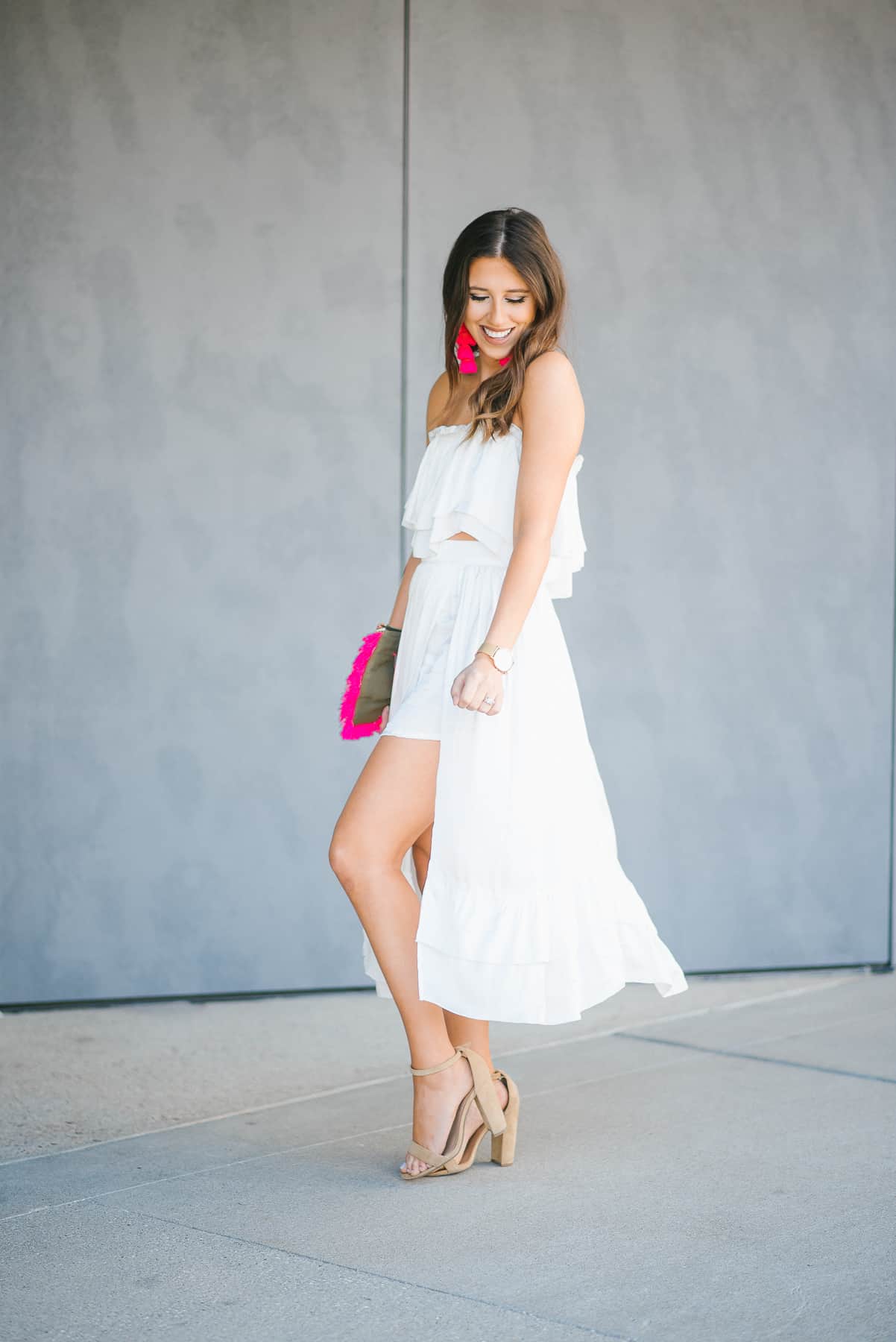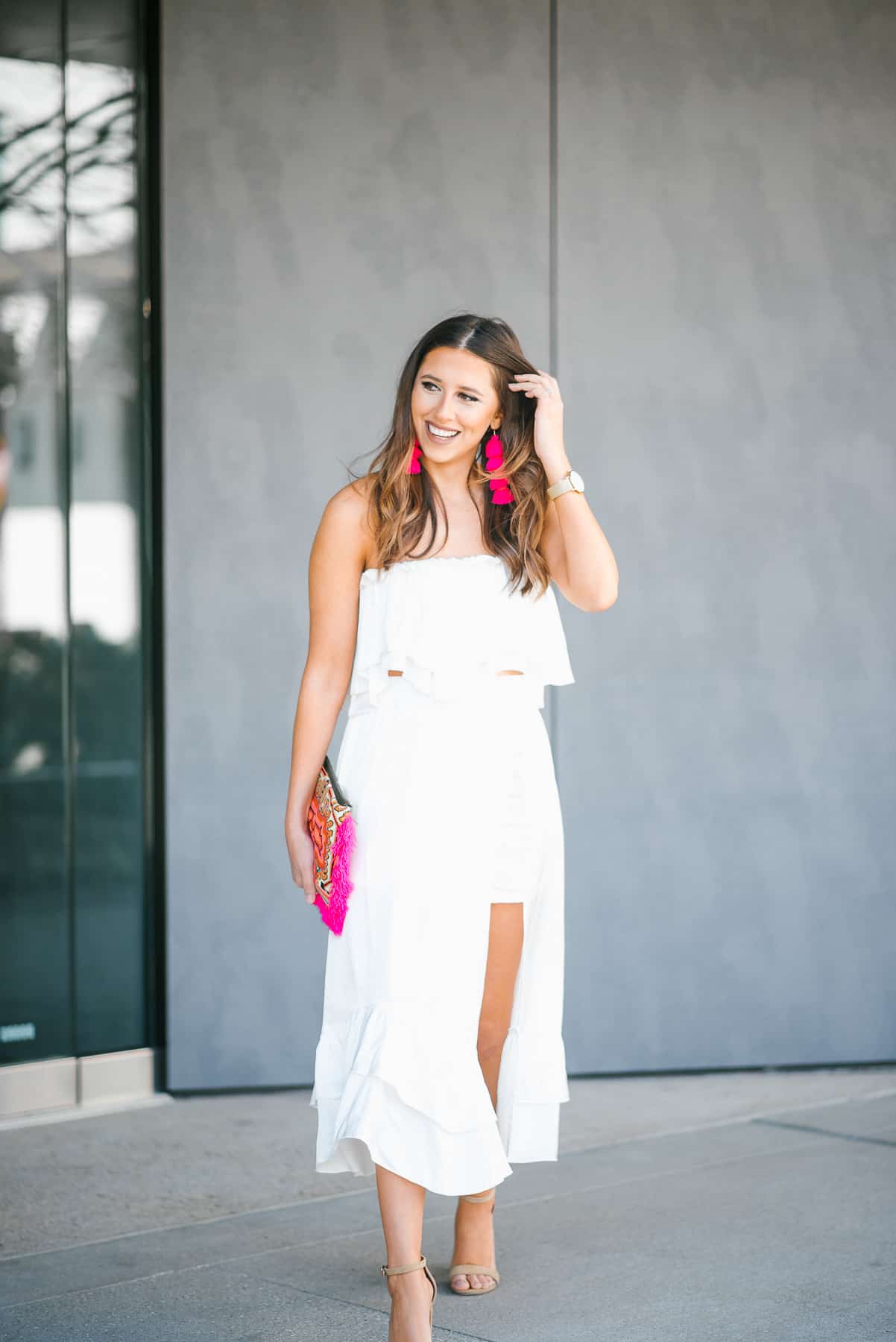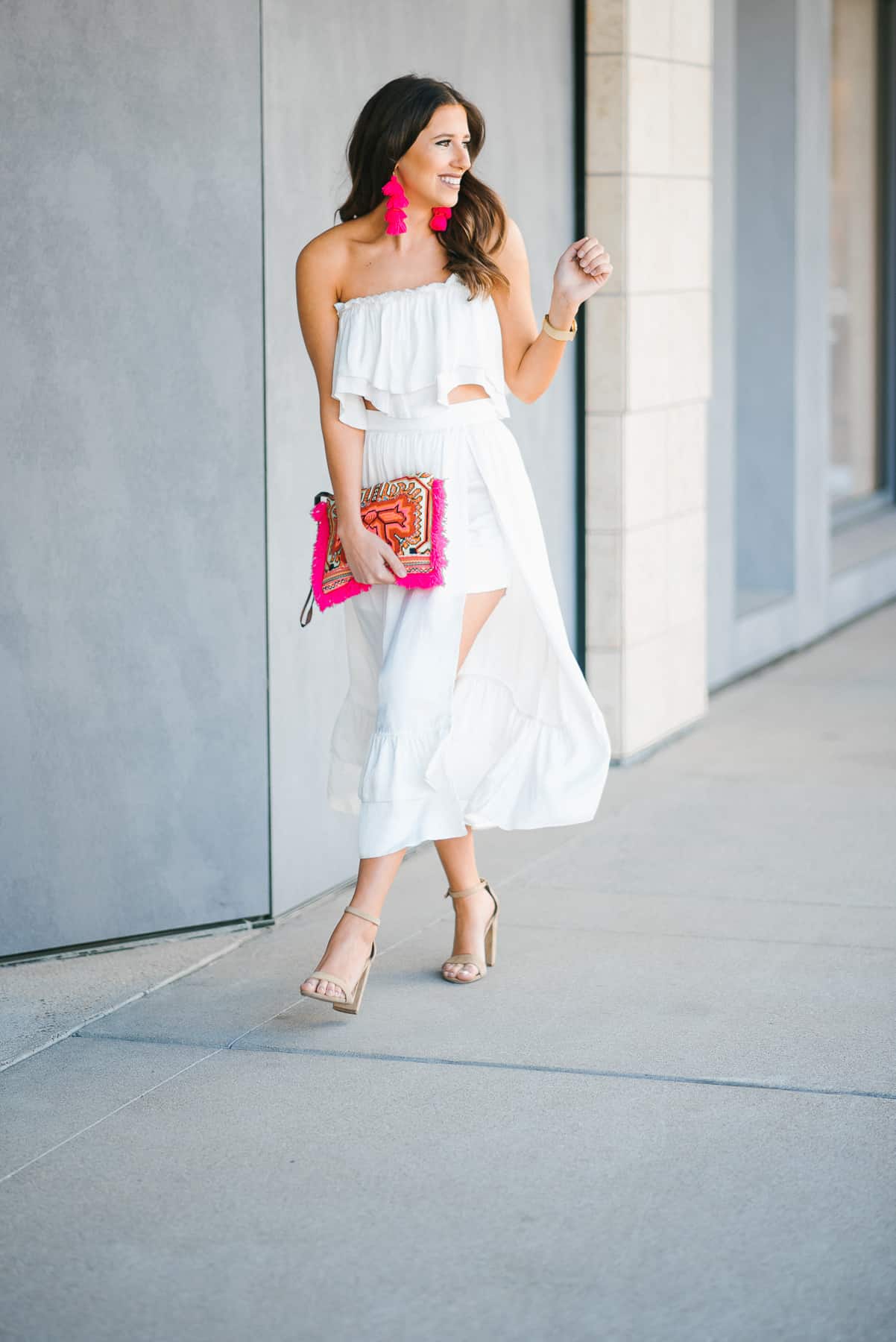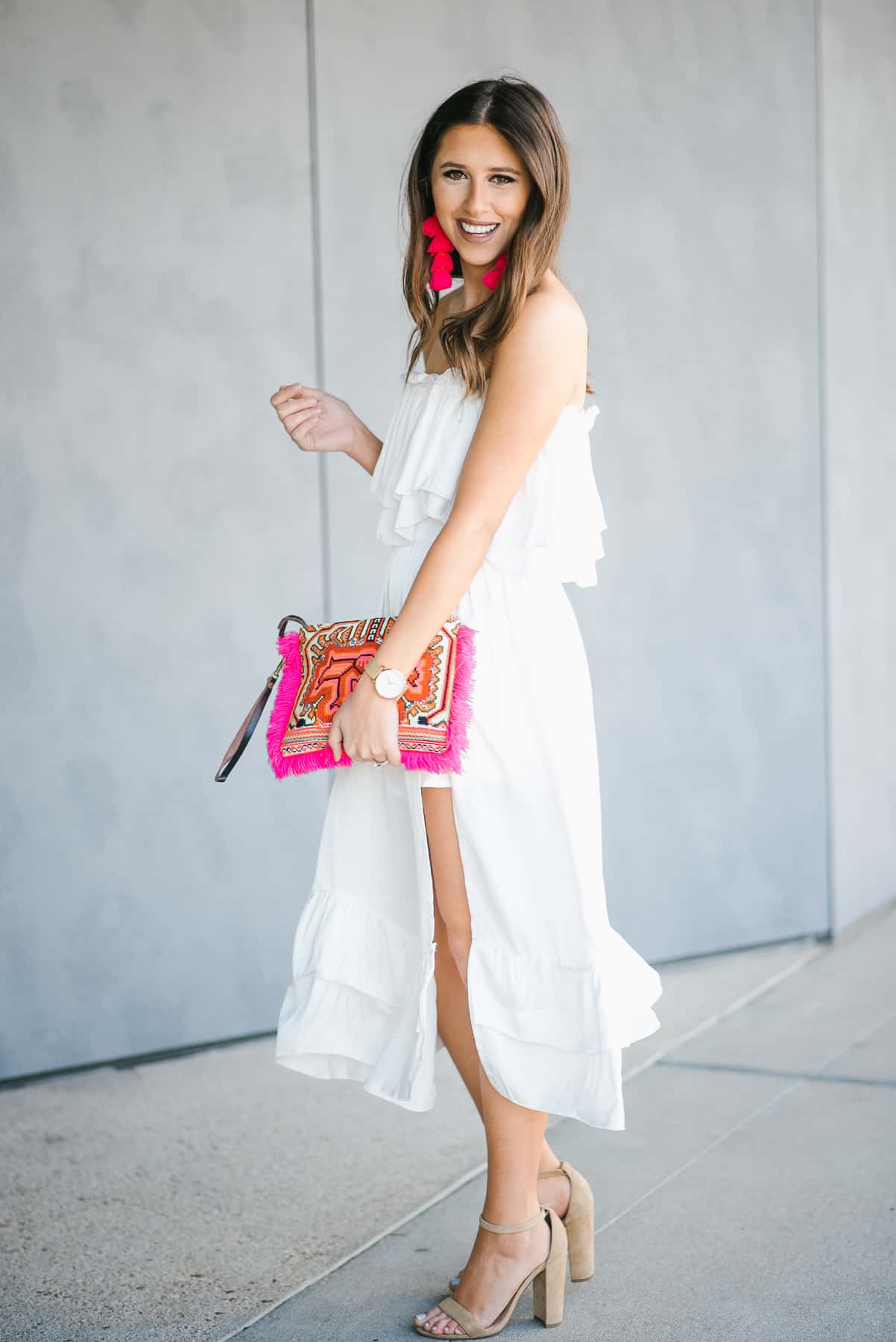 Top: Steele | Bottom: Steele | Clutch: JADEtribe | Earrings: Misi (similar)  | Shoes: Steve Madden
When wearing this set, I totally felt like it's my birthday suite. Haha maybe because my birthday is coming up + its just so darling & unique. I would so wear this top with some high waisted denim jeans or this skirt with an adorable top but sometimes a set is just as good!I also have been wearing this earring & clutch combo way to much that I probably need to give it a break! BUT can you blame me? How plain would this outfit be with out its accessories. Once I obviously like a trend, I stick and run with it. I shared a full round up of my favorite hand bags like this one here.
Anyways, happy Friday pumpkins! Thank you for stopping by and for following along on such an eventful week! This weekend I feel like I have a whole lotta nothing. Brunch plans, a hair cut, baby shower, photoshoot oh and we are headed to Lake Charles on Sunday for a guys trip! I usually end up crashing my husbands guys trip bc I think they are so much fun and I hate missing out. I am going to make them celebrate my birthday lol Happy weekend boos!