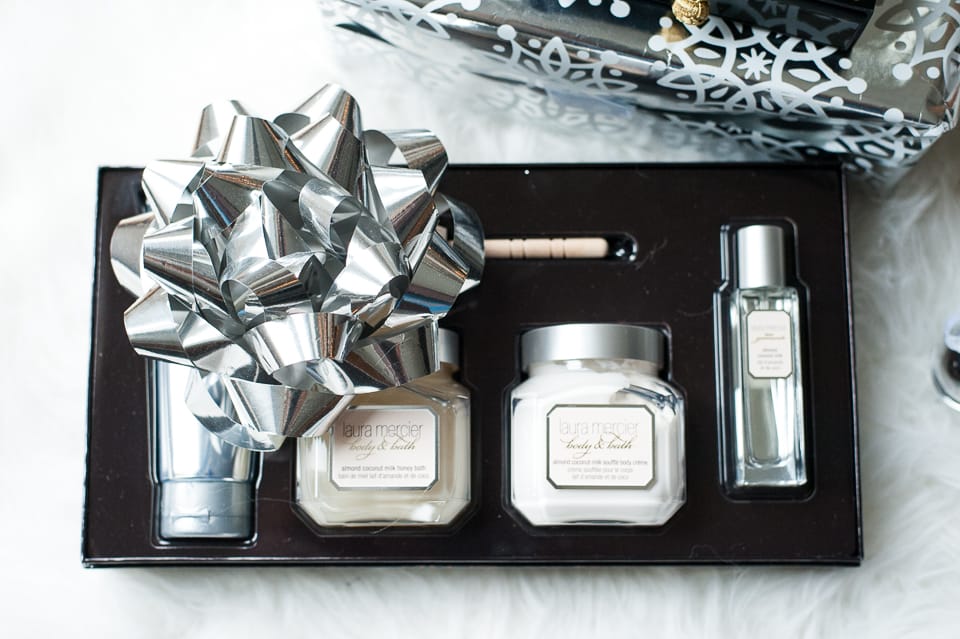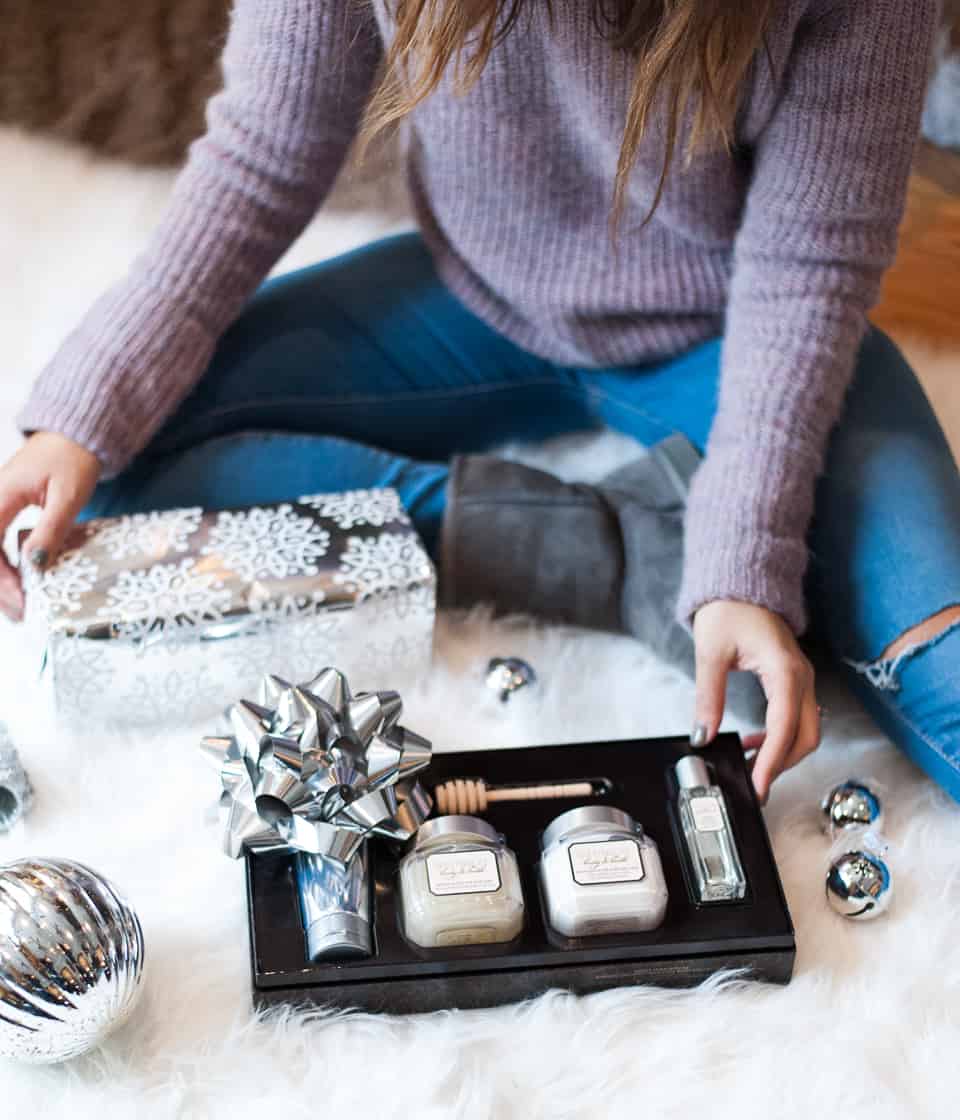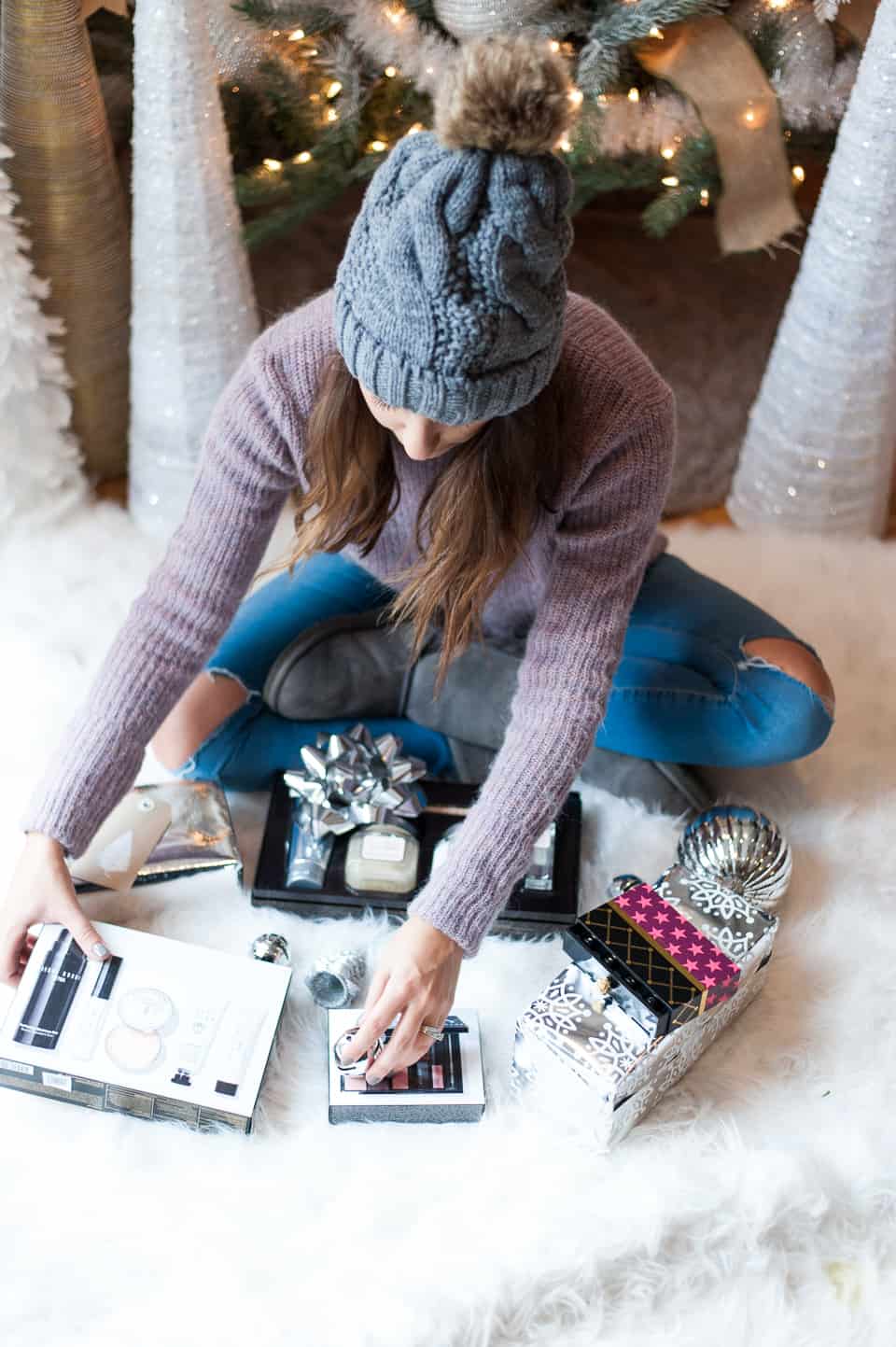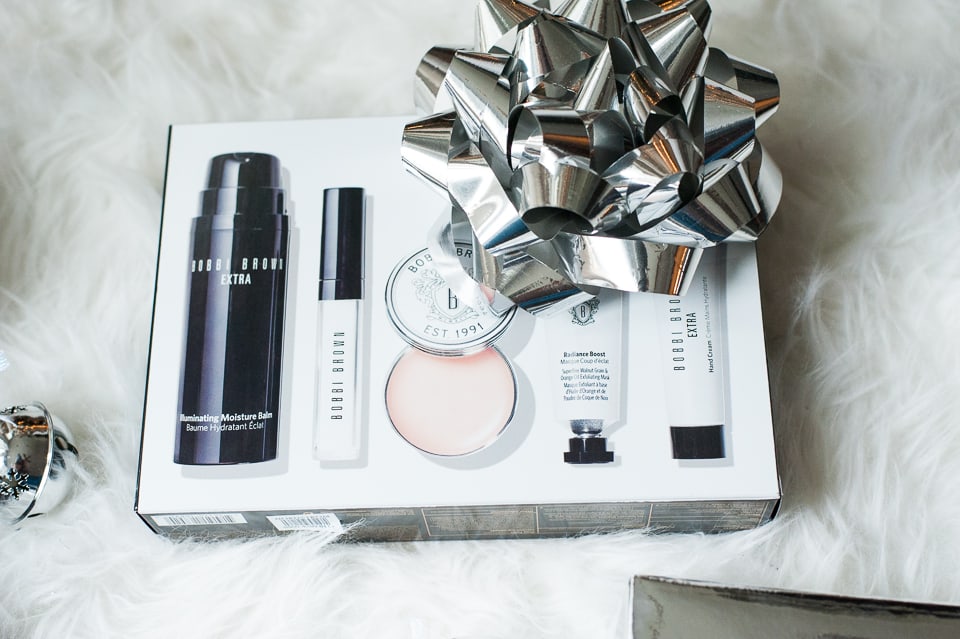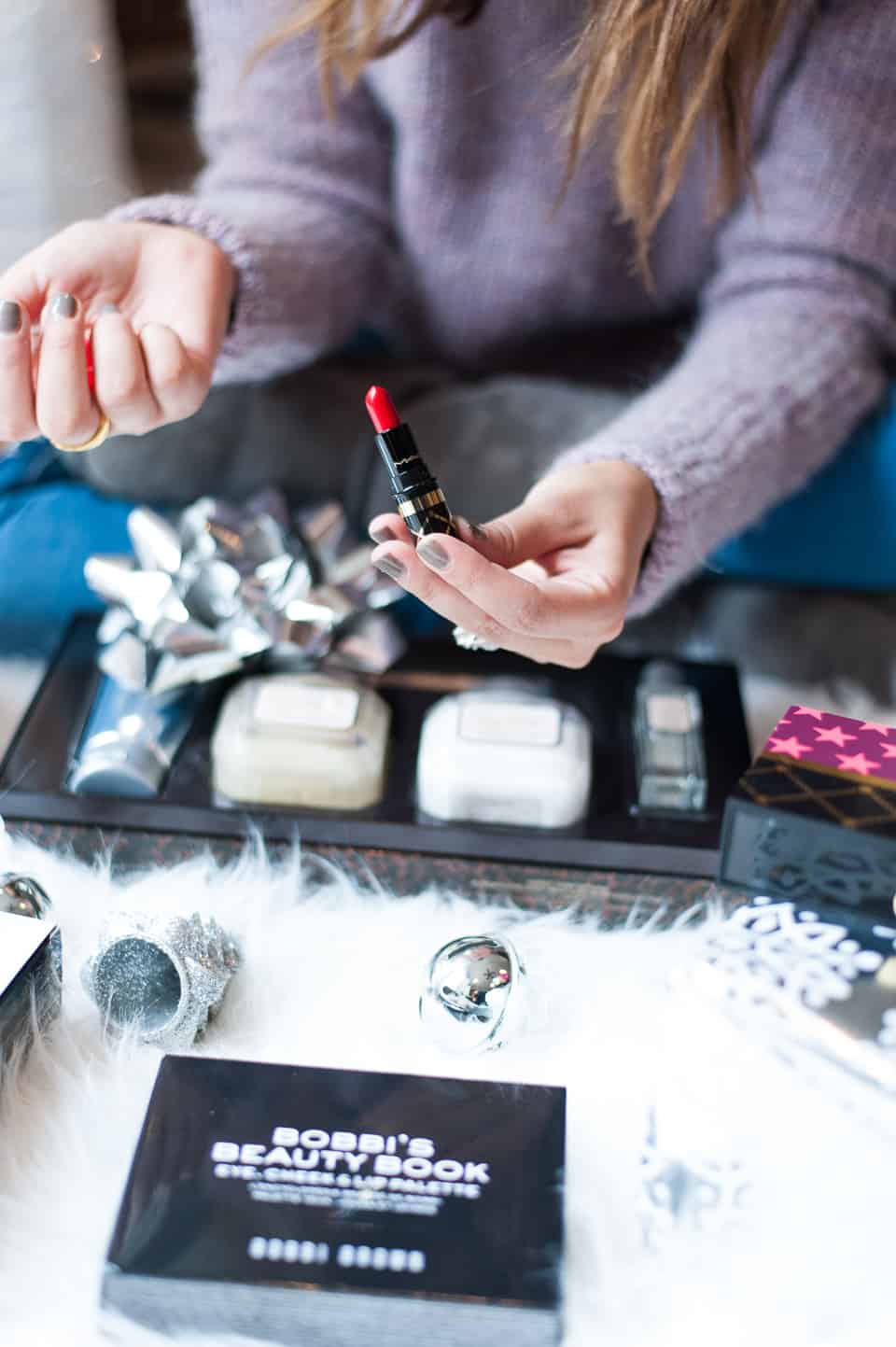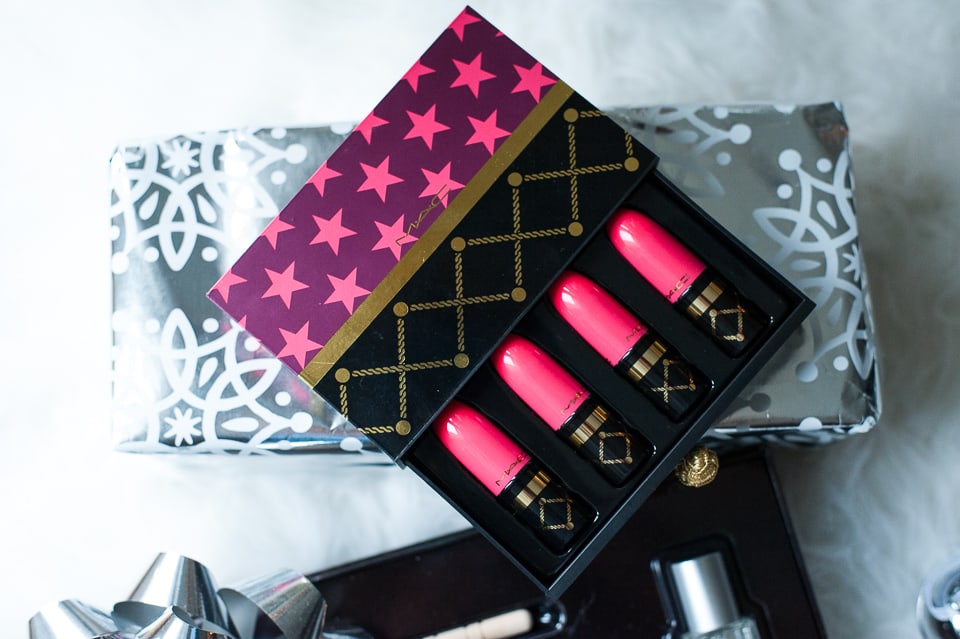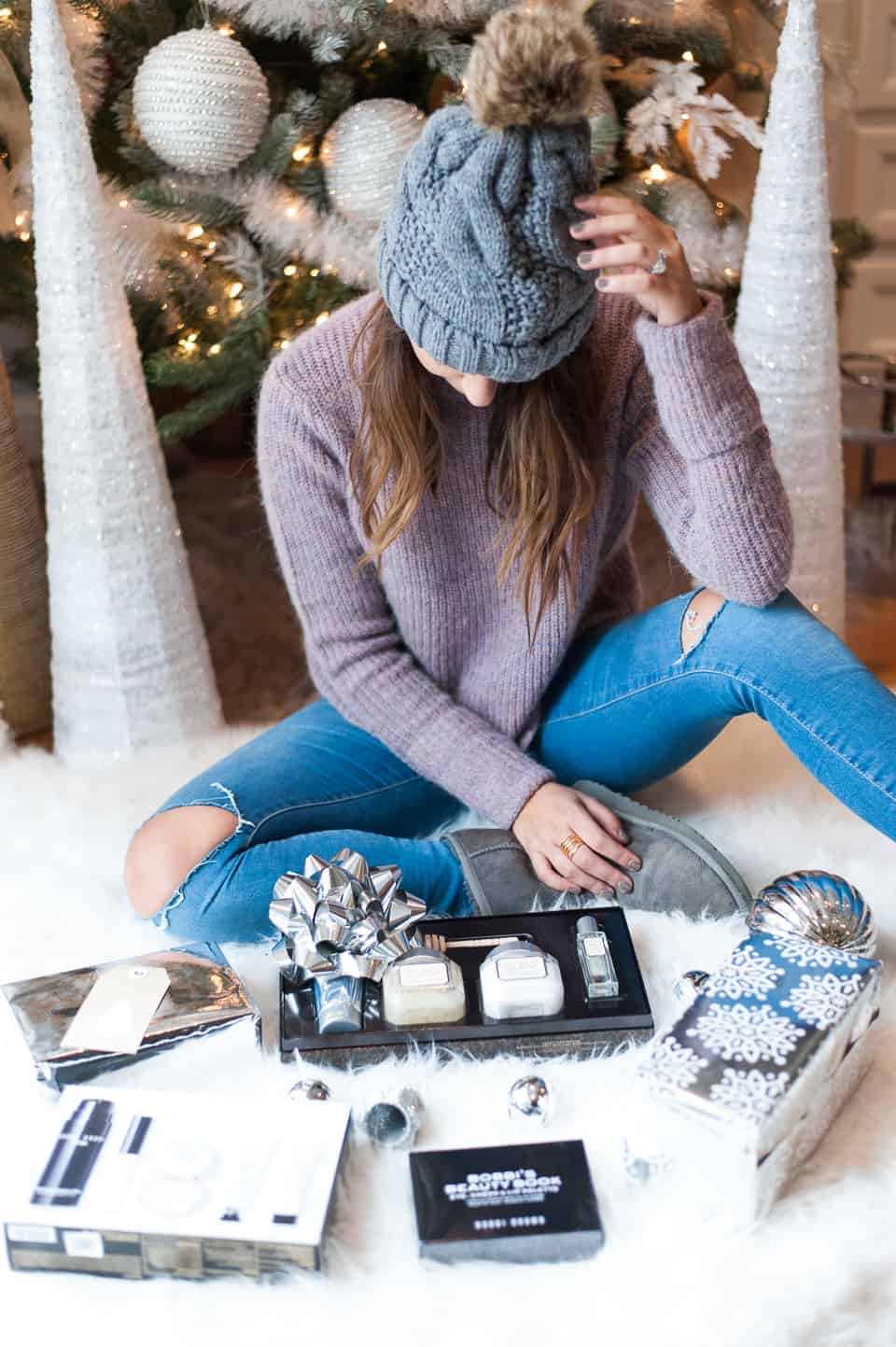 Top: Topshop | Shoes: Uggs | Denim: Topshop | Beanie: Simplicity | Mac: Mini Lipstick Kit | Laura Mercier:  Luxe Body Collection | Bobbi Brown: Detox and Hydrate Set | Bobbi Brown: Eye, Cheek, and Lip Palette
I shared on Instastories a little round up on gift kits I got for my family members and since they are so darn good, I had to share on here too. It's the perfect time of year to stock up on beauty products for your self, or as gifts, since everything is bundled and for a good price. I have heard such good things about this Laura Mercier body cream that I got it for Teds grandmas. The guy at the counter who was actually helping me with purchasing my concealer, had this cream on and I couldn't get over the vanilla coconut milk smell (it's divine and the price for the kit is a steal)! Next was the Mac minis lipstick set that is perfect for your younger cousins who are just now getting into lipstick. I also feel like I don't always need a huge stick of lipstick (I usually get tired of it or lose it) so the minis are perfect. I need to go get myself a kit since they are on sale!
The Bobbi Brown kits are both sold for very great values. I always have been a Bobbi Brown girl so I picked up the hydrating face set along with the eye, cheek, and lip palette. I know exactly who I am going to give each gift kit too and I am so excited. I told y'all I was officially going to start Christmas shopping! You already know Nordstrom is my absolute go to for all things and beauty is just another one on the list. I plan to do a make up and hair tutorial soon but if you have any specific questions in mind, I would love to hear from you!