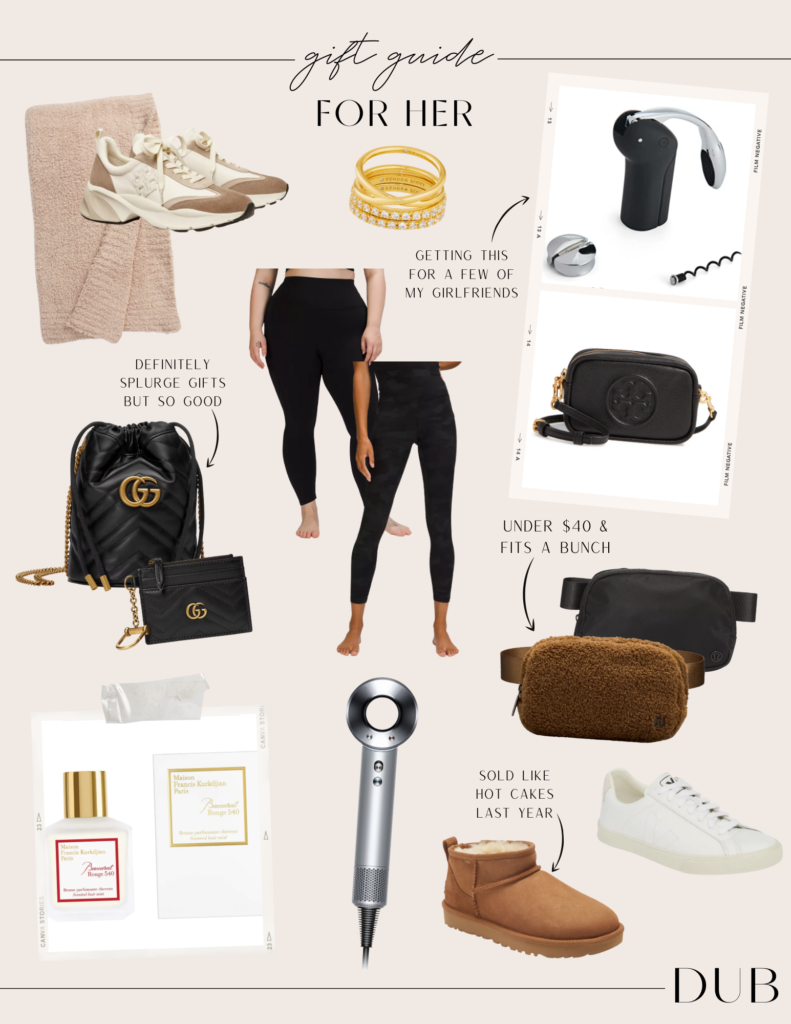 Tory Burch Sneakers | Barefoot Dreams Blanket | Kendra Scott Ring Stack | Lulu Align Leggings | Lulu Power Thru High-Rise Tight | OXO Corkscrew | Tory Burch Leather Crossbody Bag | Gucci Mini Bucket Bag | Gucci Keychain Wallet | Lulu Belt Bag | Lulu Fleece Belt Bag | Paris Baccarat Rouge 540 Scented Hair Mist | Dyson Supersonic Hair Dryer | UGG Ultra Mini Boot | Vejas Espalar Sneakers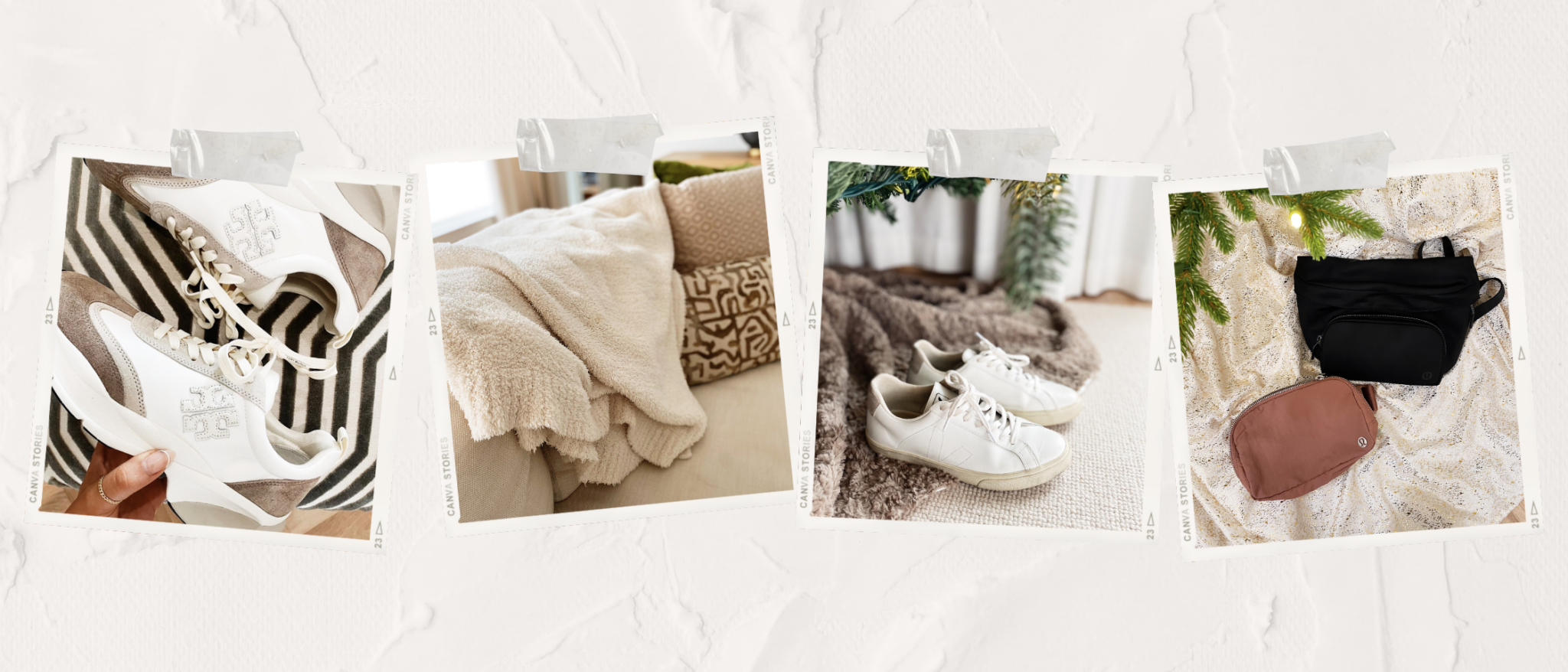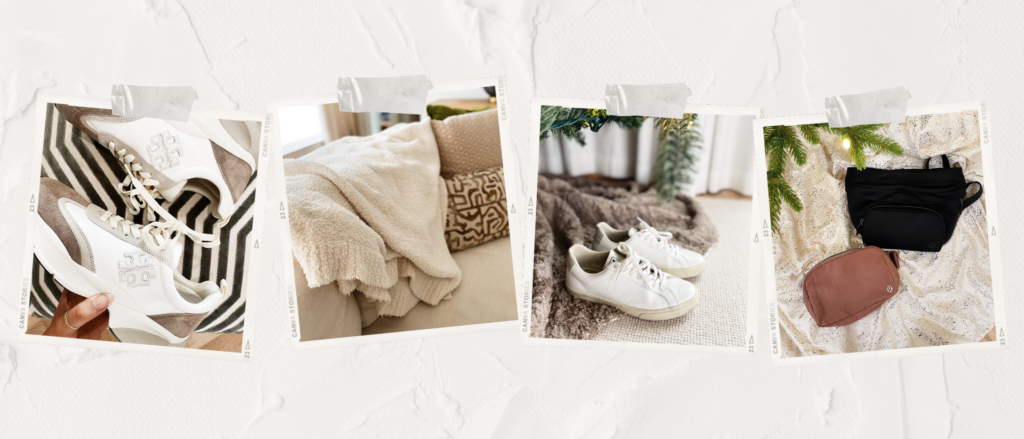 Tory Burch Sneakers: Gifted myself these for an early Christmas present lol. Love the dad sneaker vibe and the color of these!
Barefoot Dreams Blanket: If you've ever felt one of these, you know they're the softest blankets ever! Such a good gift to give or receive!
Vejas Espalar Sneakers: These are one of my fav pairs of white sneakers. Vejas are great quality and so comfy!
Lulu Belt Bag: The perfect bag to throw on when you're on the go! Surprised by how much it fits, and comes in tons of colors and patterns,