Under $50 Gift Guide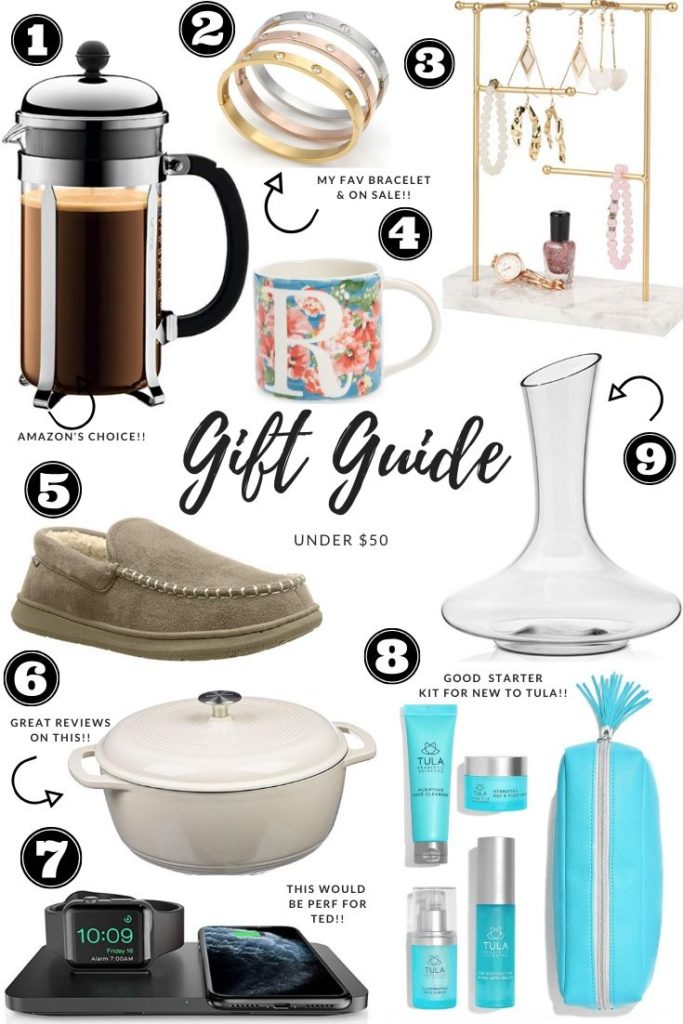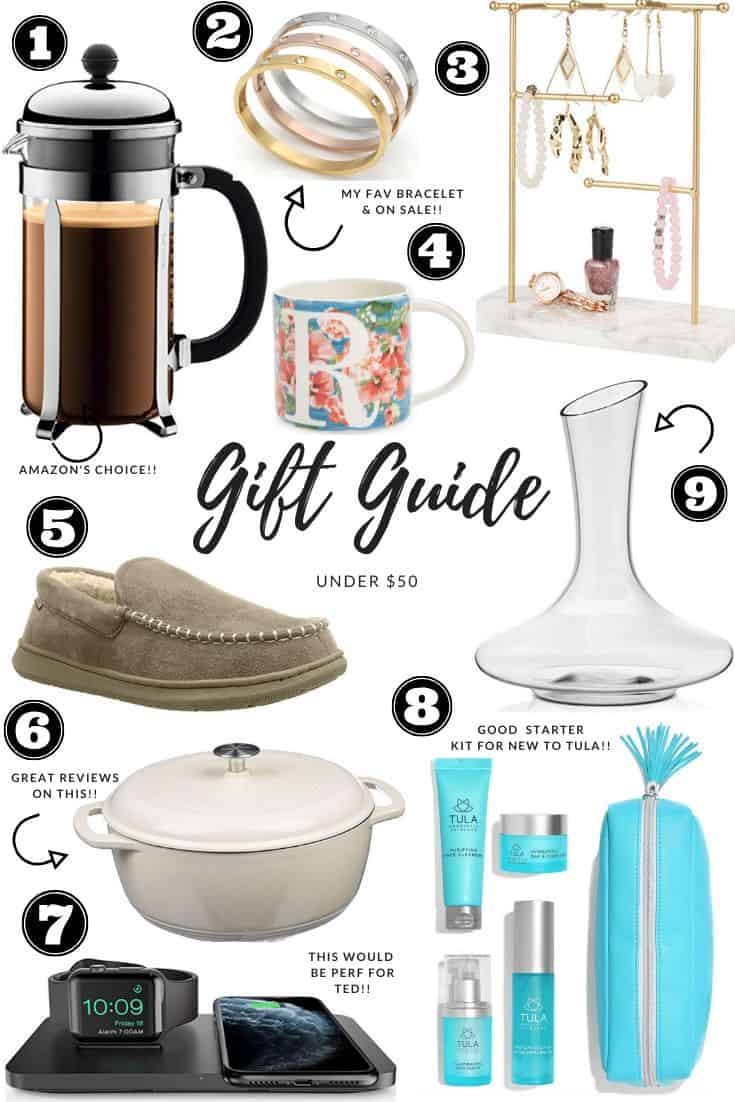 1. French Press: This is Amazon's choice and has great reviews! Would be a cute gift for a coffee lover and could make into a basket with a mug plus coffee!
2. Bracelets: These are my absolute fav and I wear them everyday! They're on major sale right now with code "BF30"!
3. Jewelry Stand: Love this stand! Its cute and would also hold a lot of jewelry and variety!
4. Mug: Currently using this mug right now lol. Love the monogrammed personal touch!
5. Men's Slippers: I have ordered a couple pairs of slippers for myself but I feel like its time Ted got some as well lol.
6. Cast Iron Pot: This has great reviews and I love the white color!
7. Charger Station: I feel like this is great to declutter the night stand! Ted has this and brags about it all the time lol! I can't use it since I have pop socket / loopy.
8. Tula Set: I've used Tula for a while and really love their products! This would be a great starter set for someone who has never tried it before!
9. Decanter: We actually need to invest in one of these since we've heard so many great things! Love the look of this one.