Galentine Babes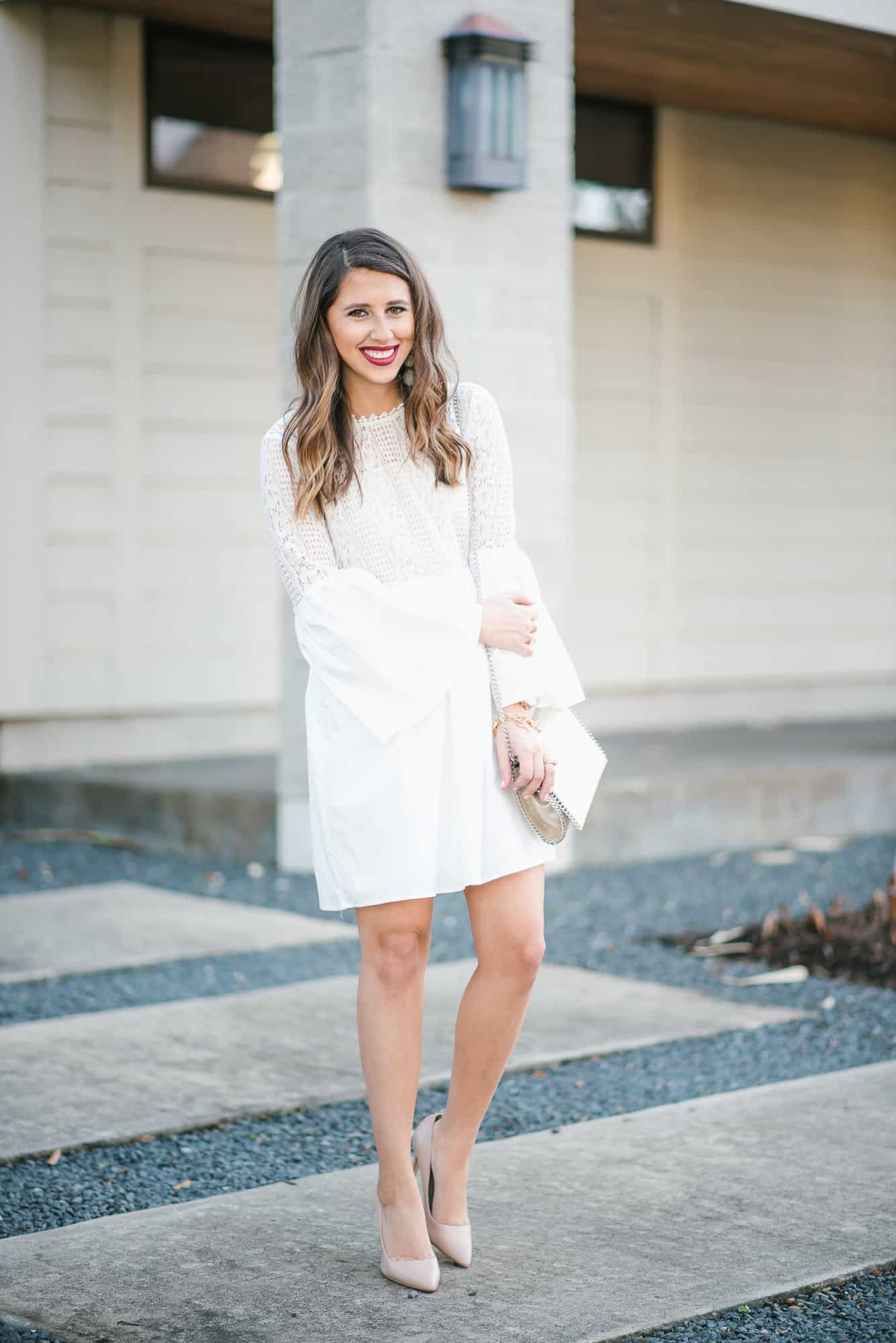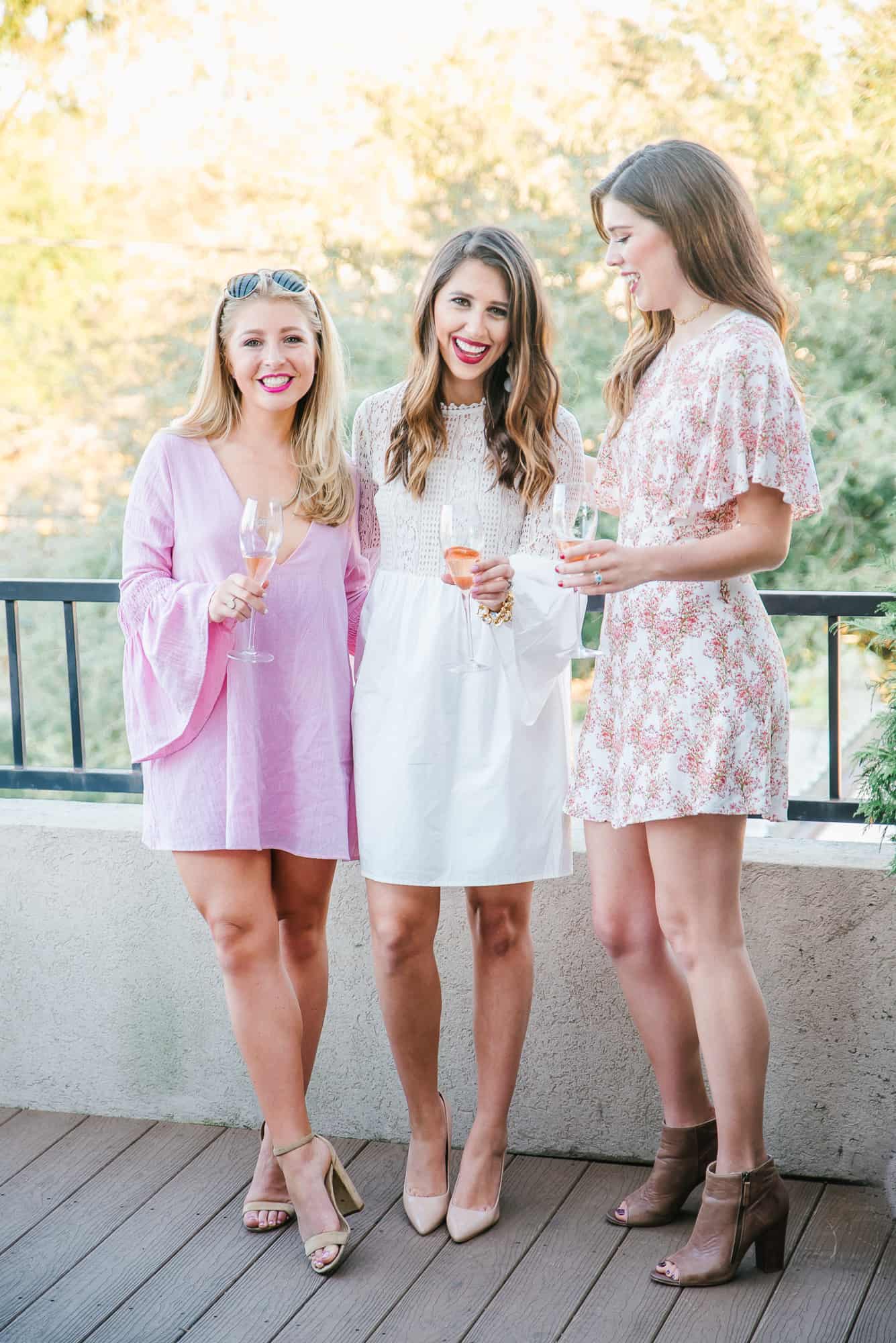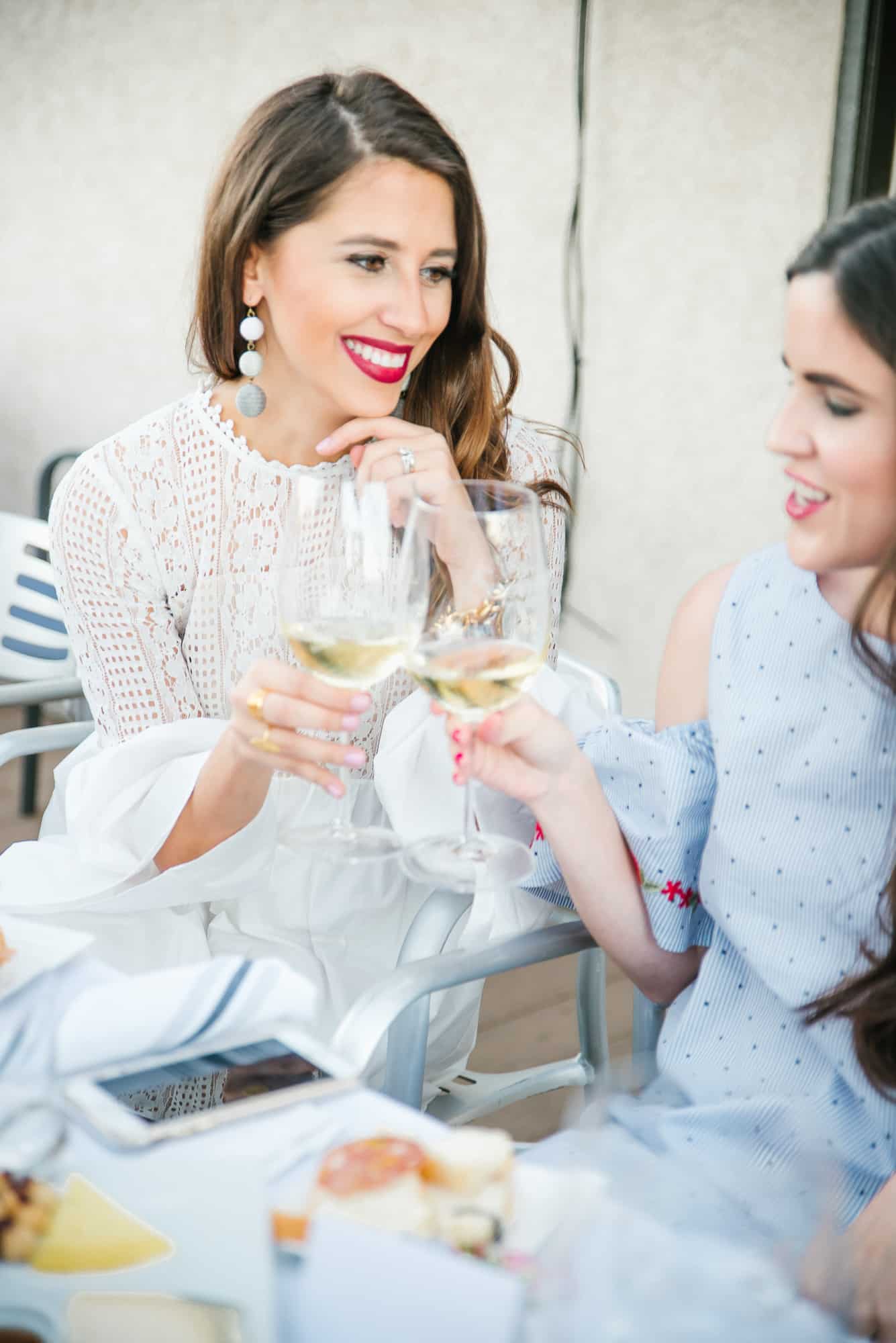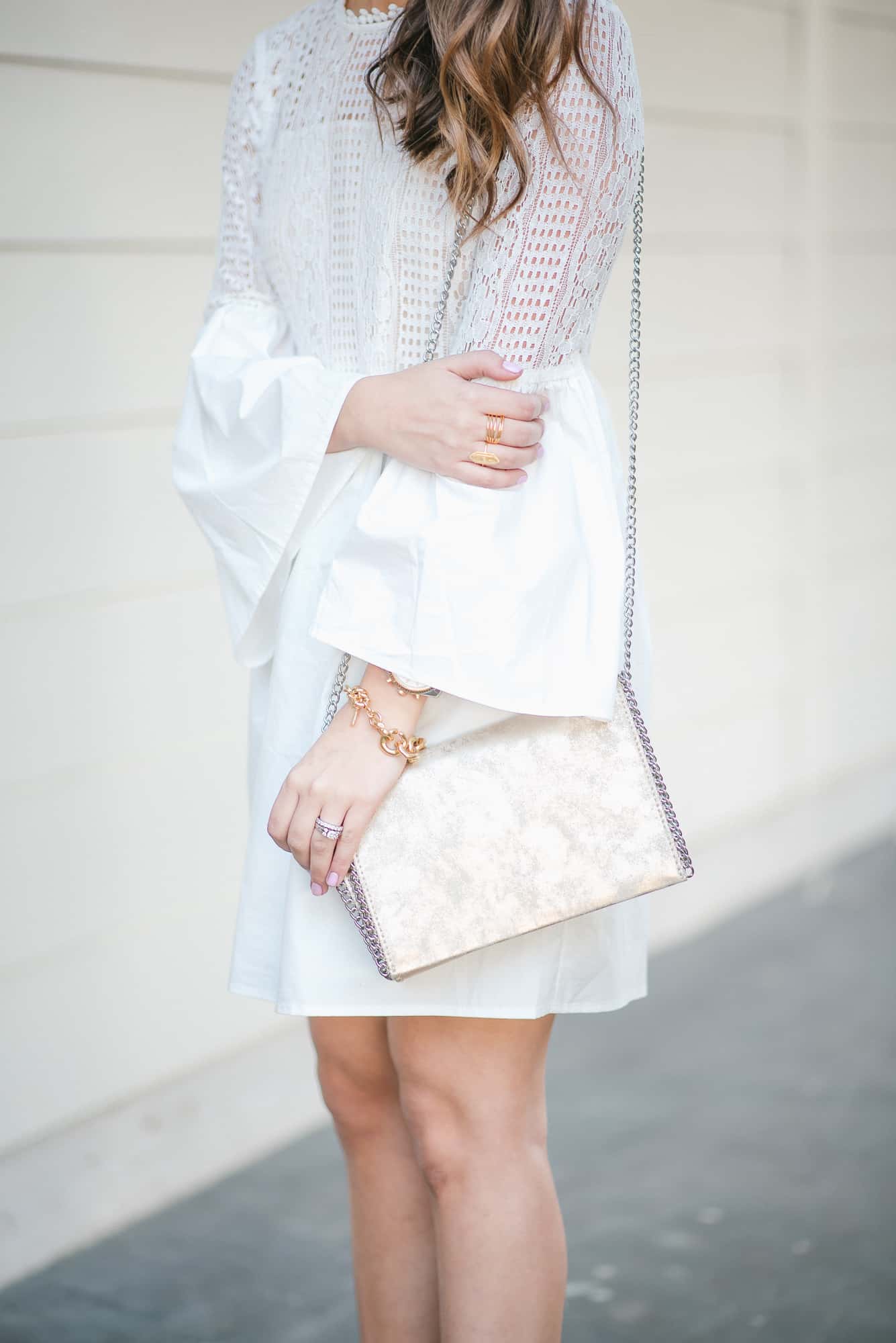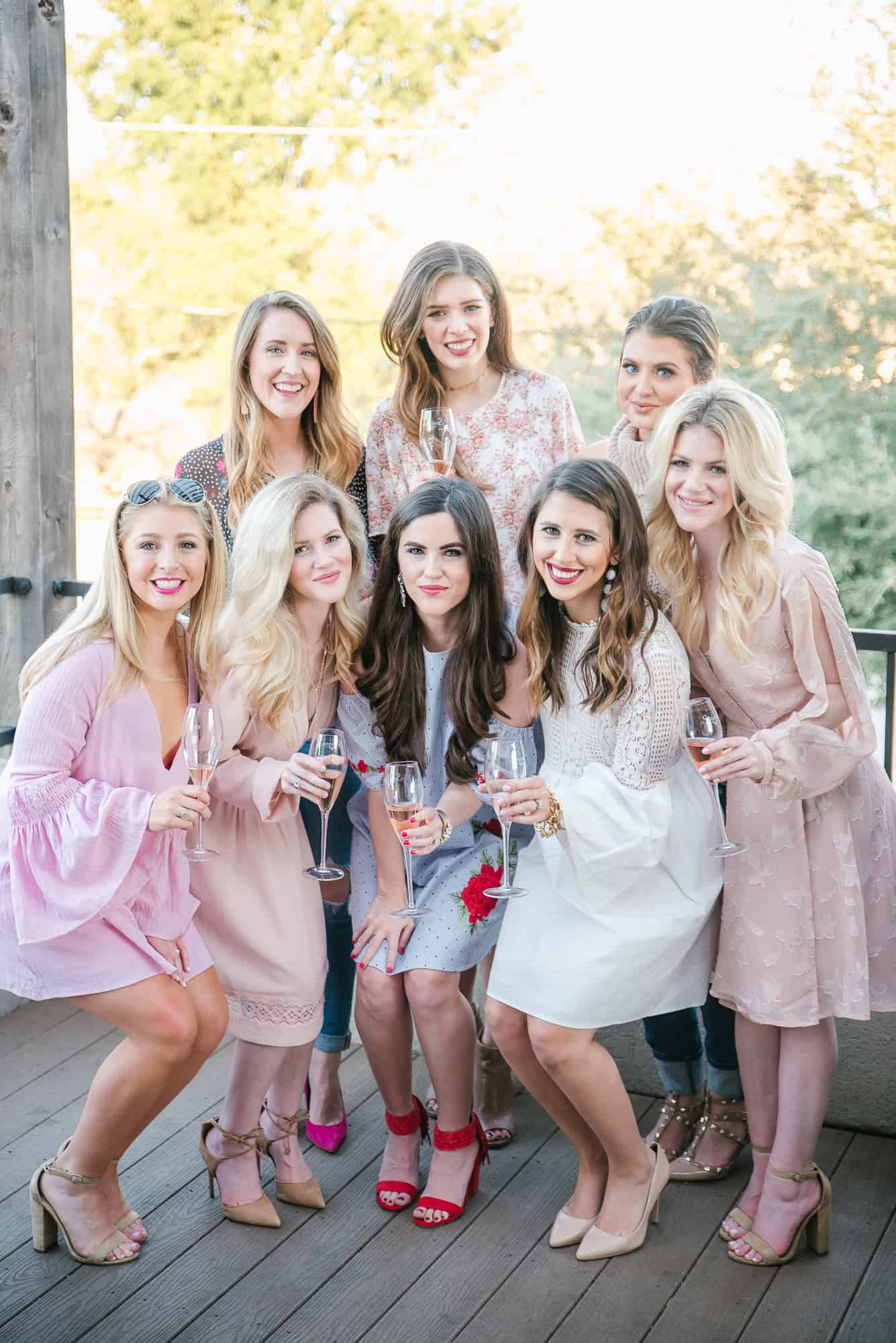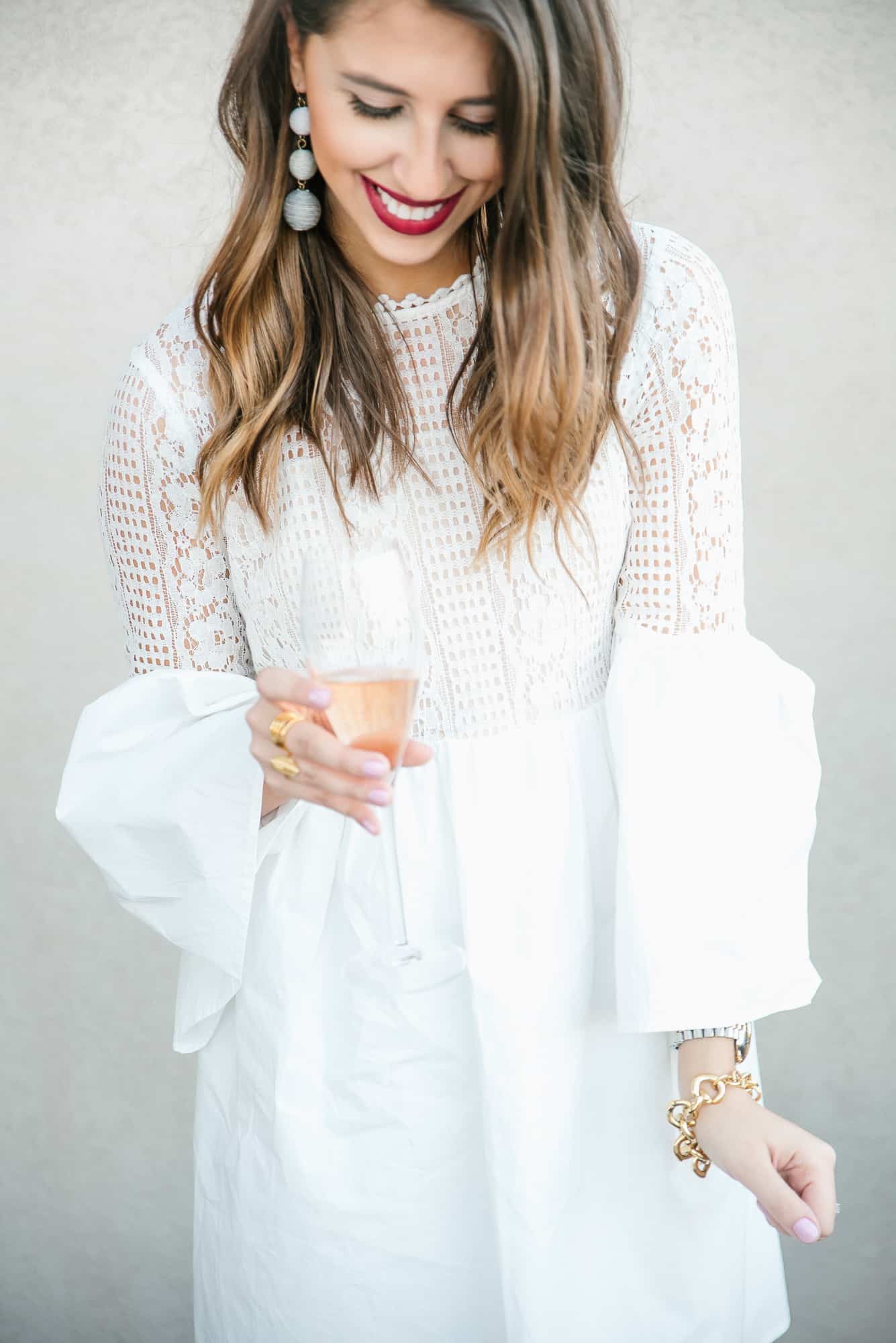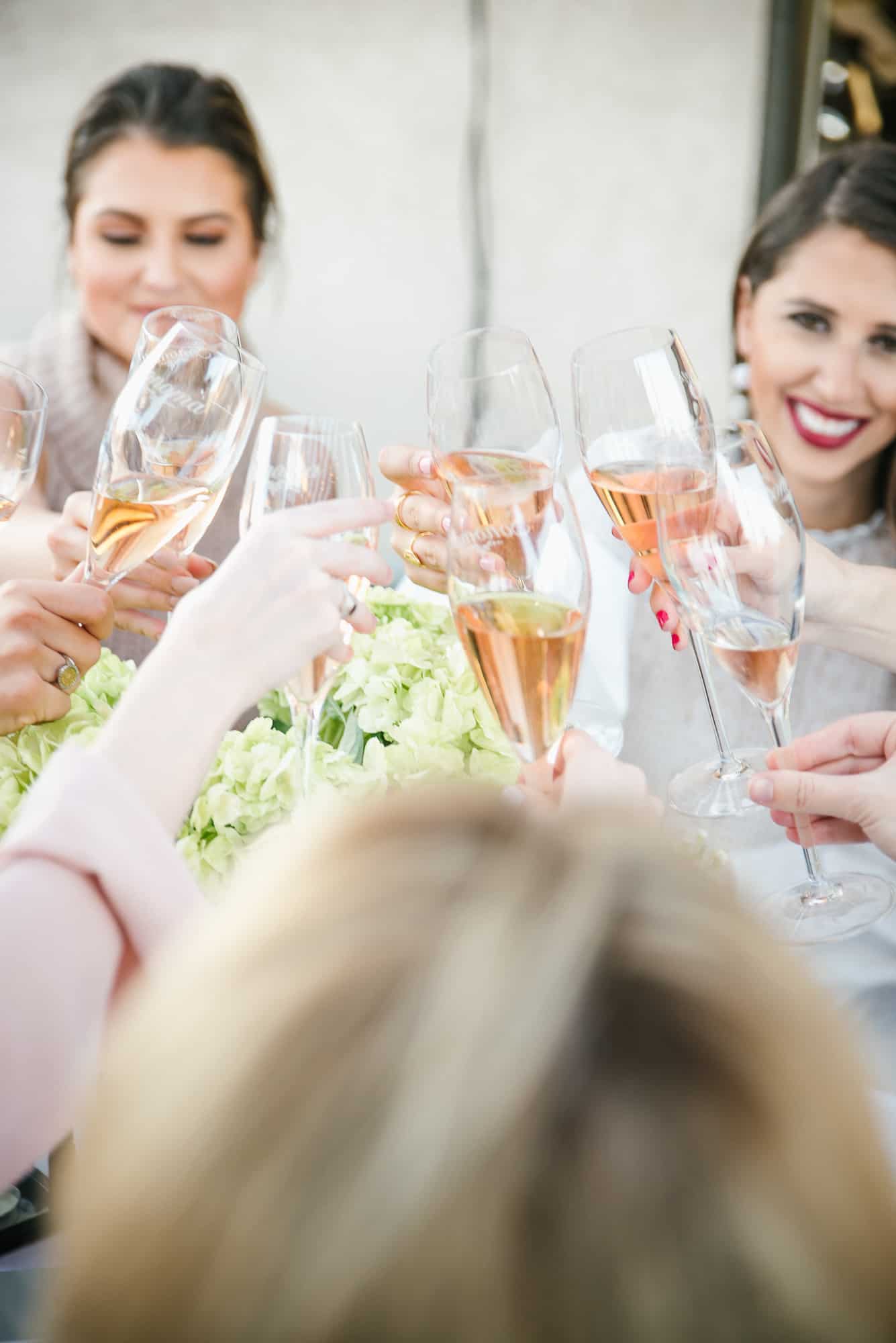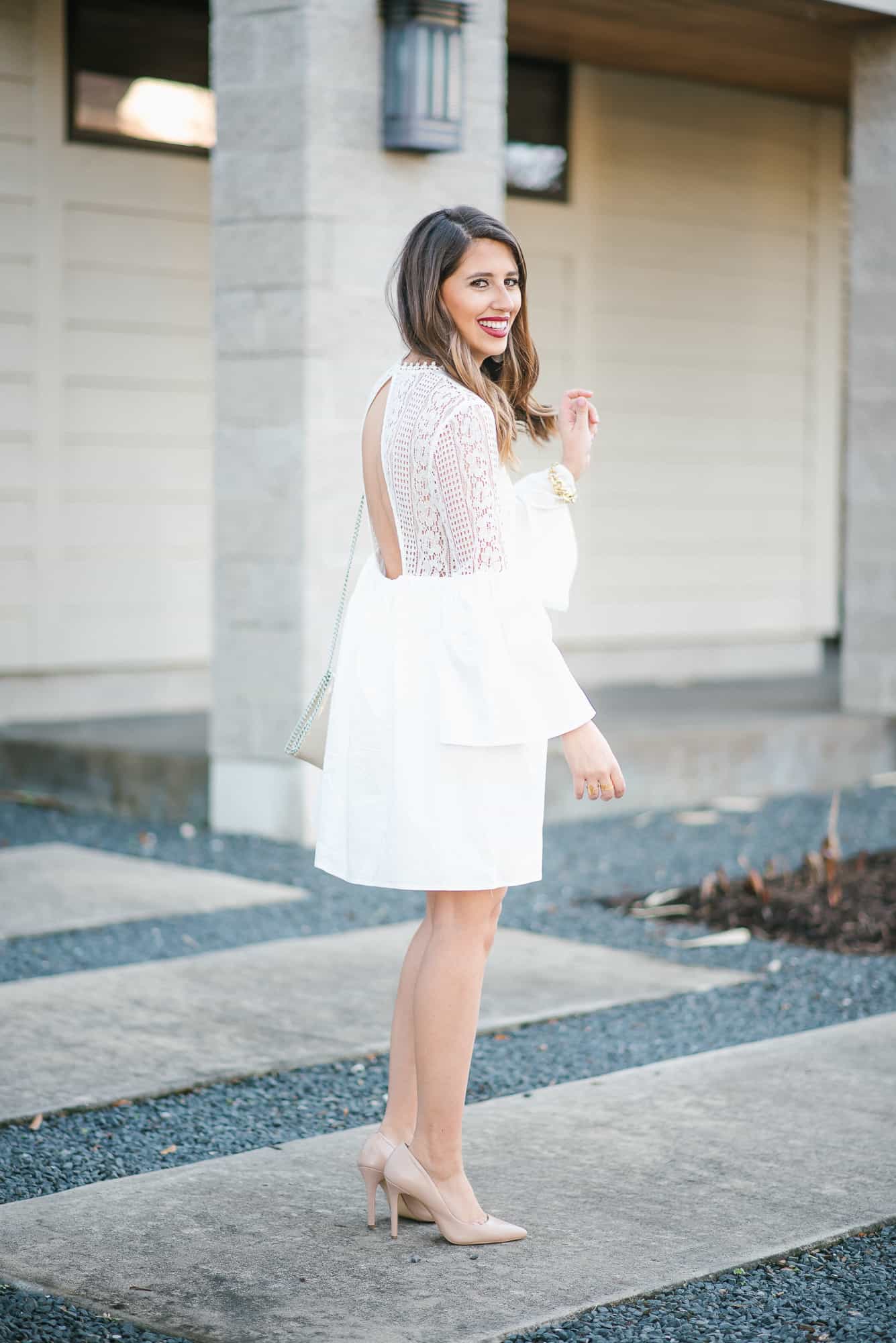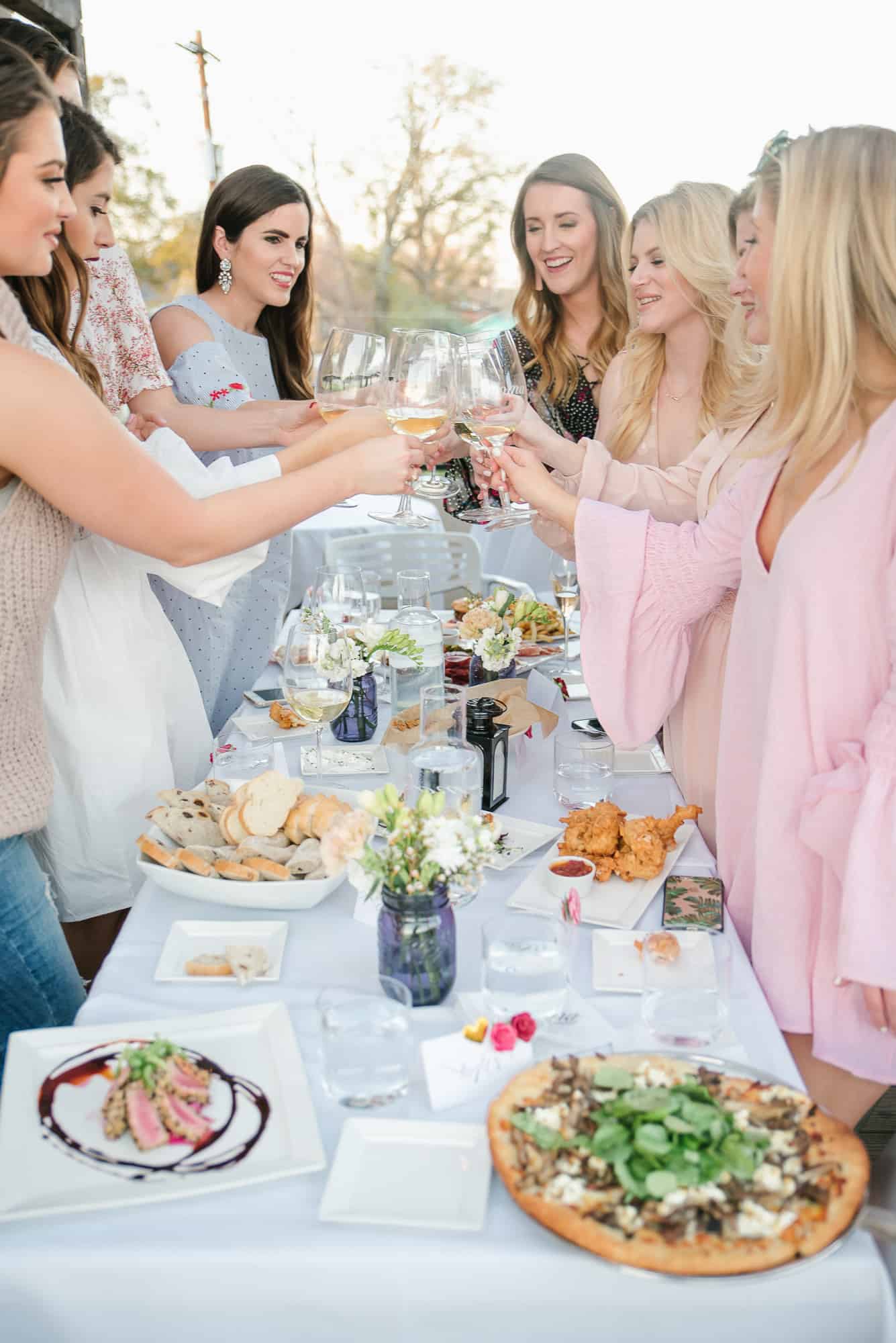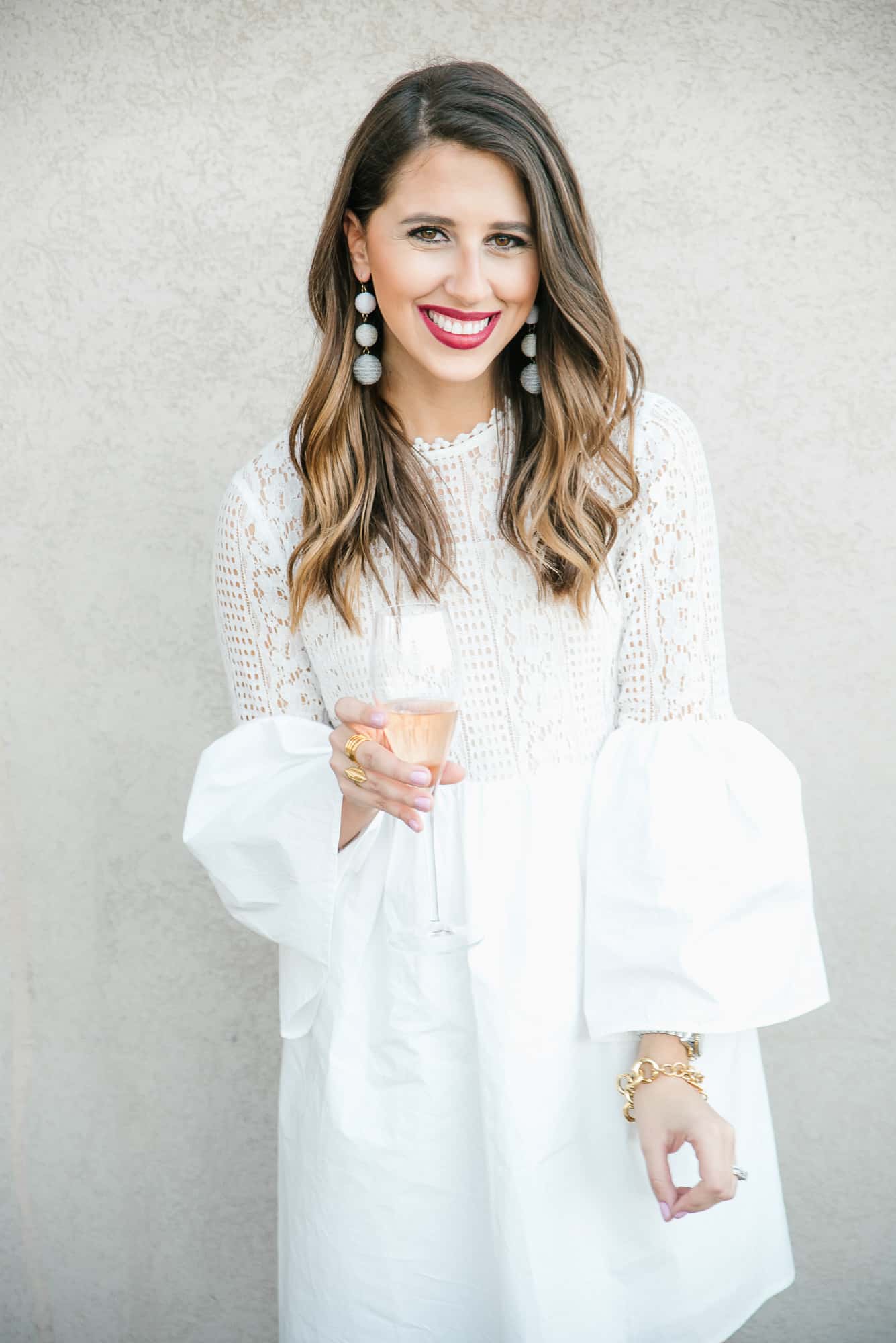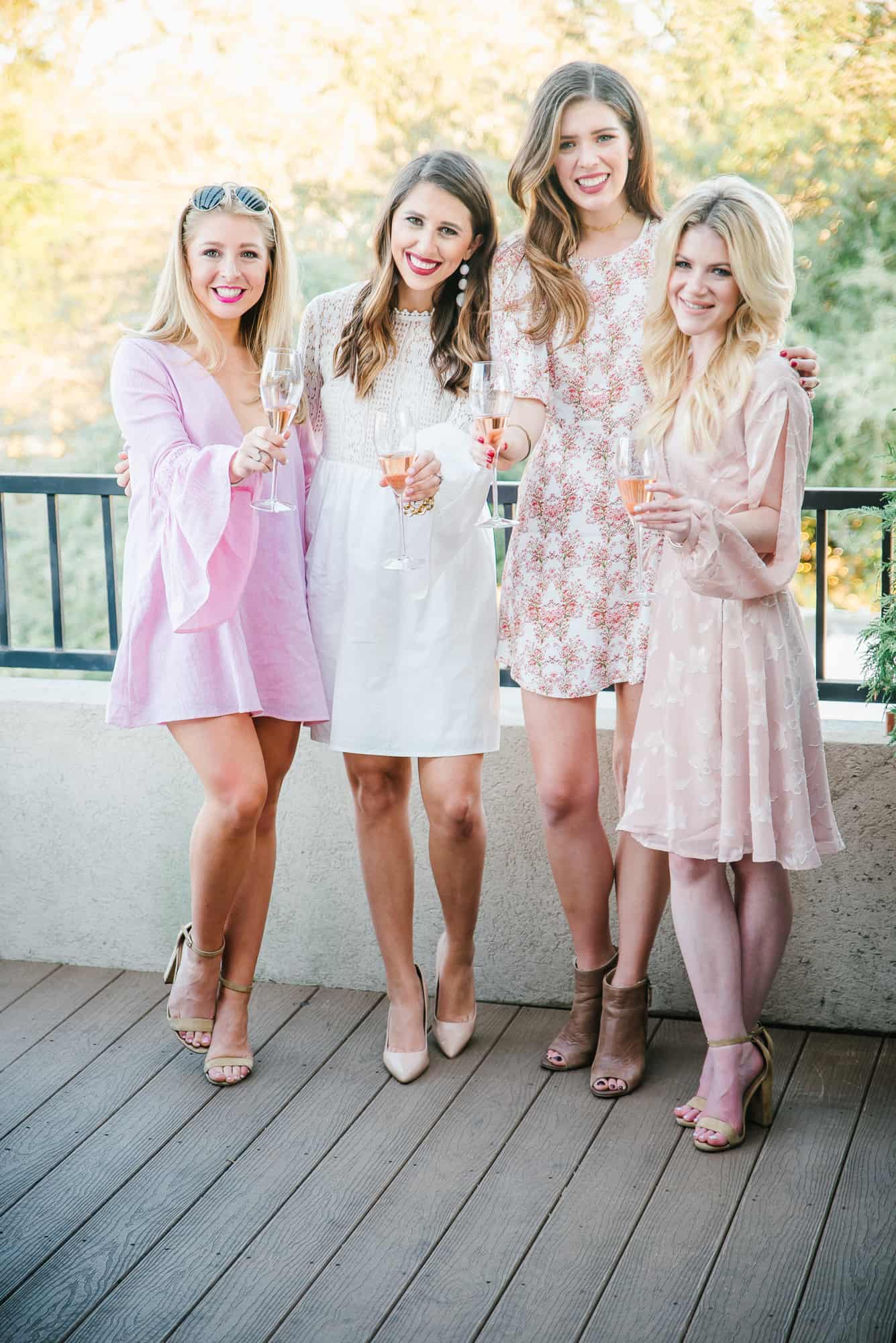 Dress: Shopbop | Earrings: Baublebar | Shoes: Ninewest | Bracelet: Baublebar | Bag: Chelsea28 | Watch: Michael Kors |
What girl wouldn't want a delicious dinner with her favorite gal pals in honor of Galentines. Celebrating the one you love is great and all but I think it's also important to spend time with the girls you love during this love holiday. I am oh so incredibly grateful for the friendships that blogging has introduced and these ladies hold a special place in my heart.
We were so excited to celebrate Galentine's at Sonoma Wine and Bar in the Heights. Y'all, the food was delicious, the outside seating on the rooftop patio was perfect, and the wine brought all the giggles. I still am craving Sonomas fried cheese curds, tasted similar to fried chicken, paired with Baileyana Firepeak Chardonnay. Yummm I need to go back.
Anyways, I went with this FAB dress under $100. It sold out fast on Revolve but luckily I found it on Shopbop, in all sizes. I would recommend sizing down! It also would be the perfect bridal dress for any occasion. I might even wear it on actual Valentines day with Teddy Bear.
Back to Galentines though, I wanted to share a few quick ideas to get together with your girls and celebrate each other :
Wine Date
Spa Day
Pj Night
Mani Pedi Date
Shopping Time
Movie Night