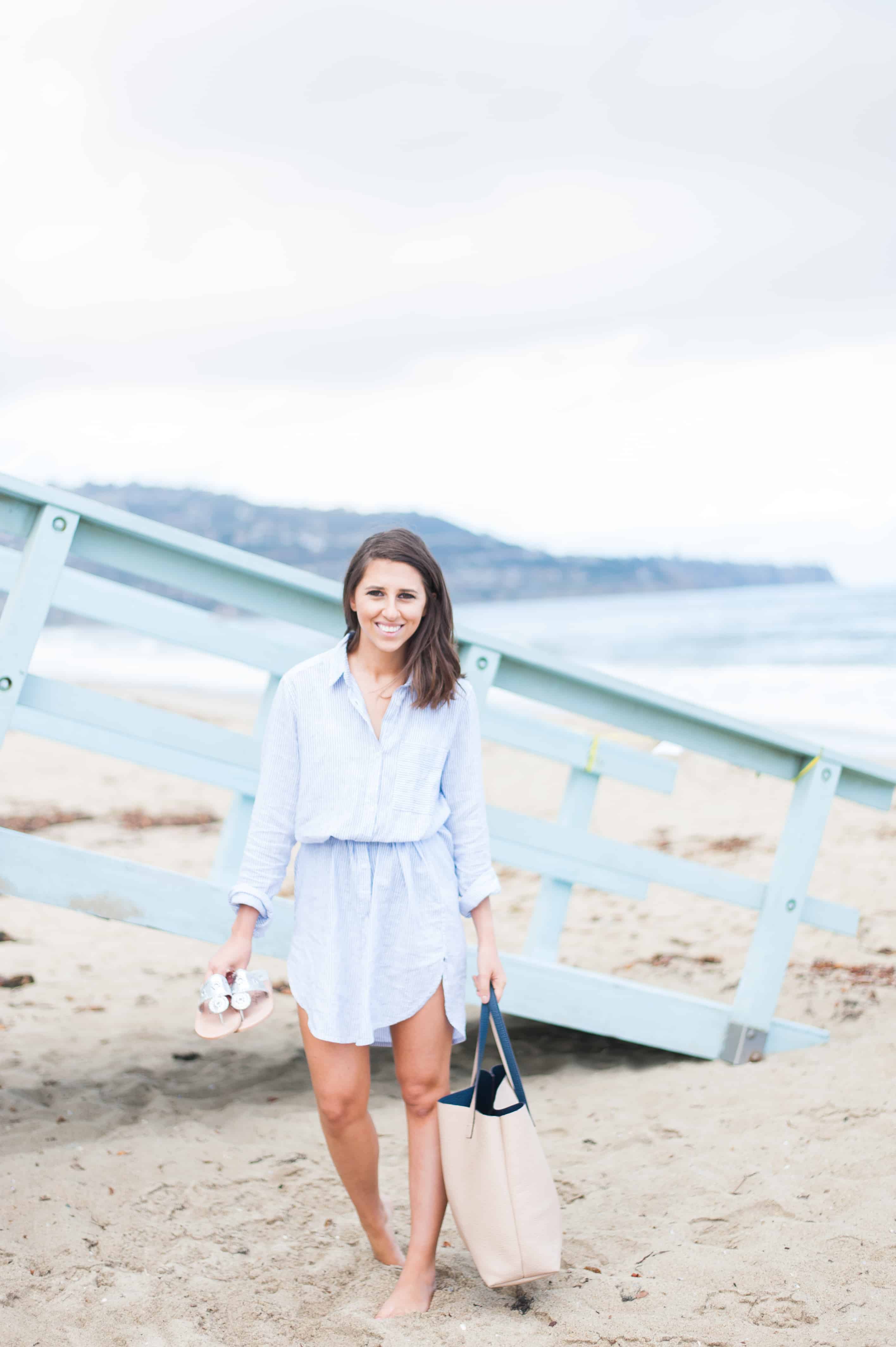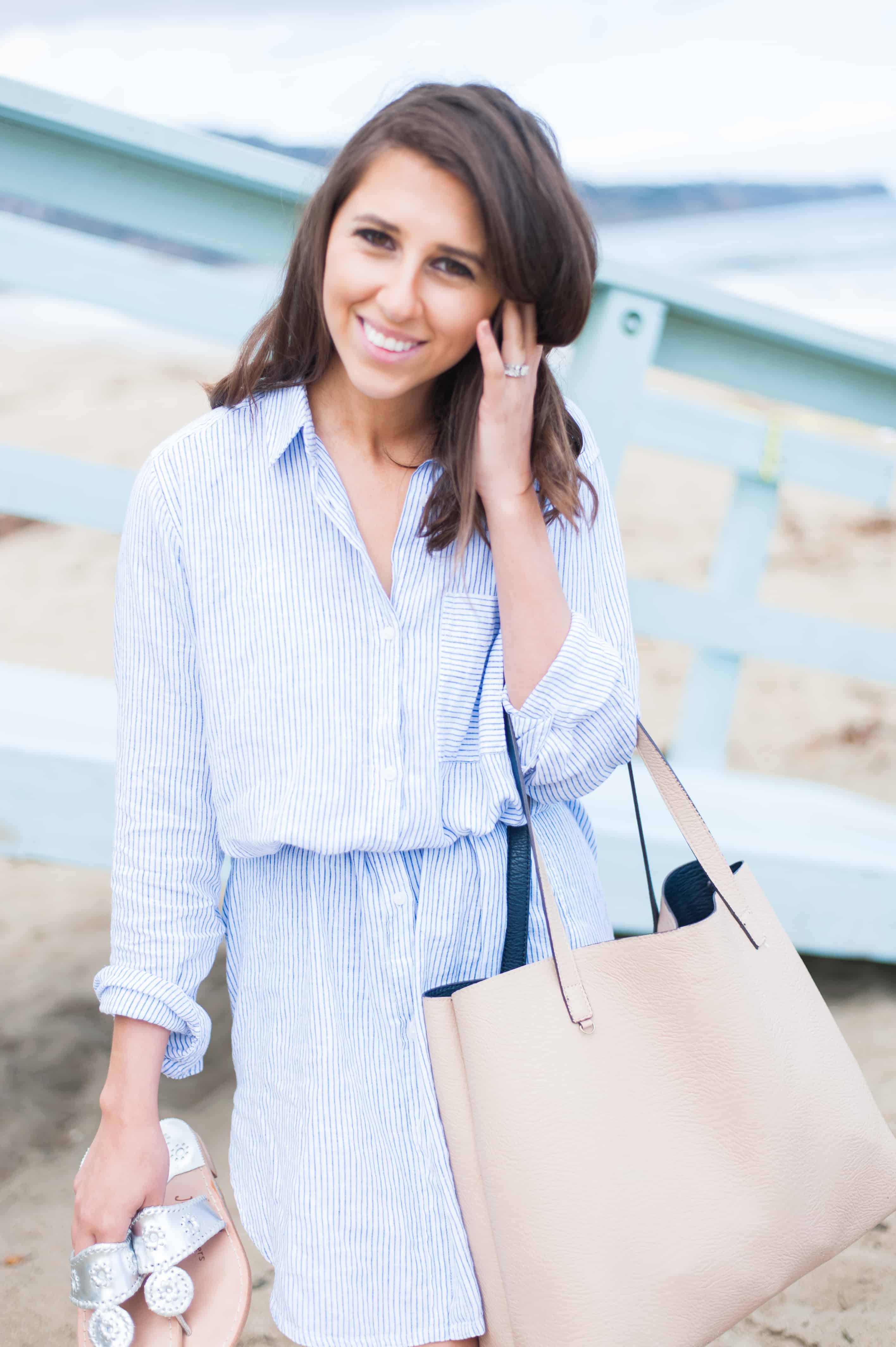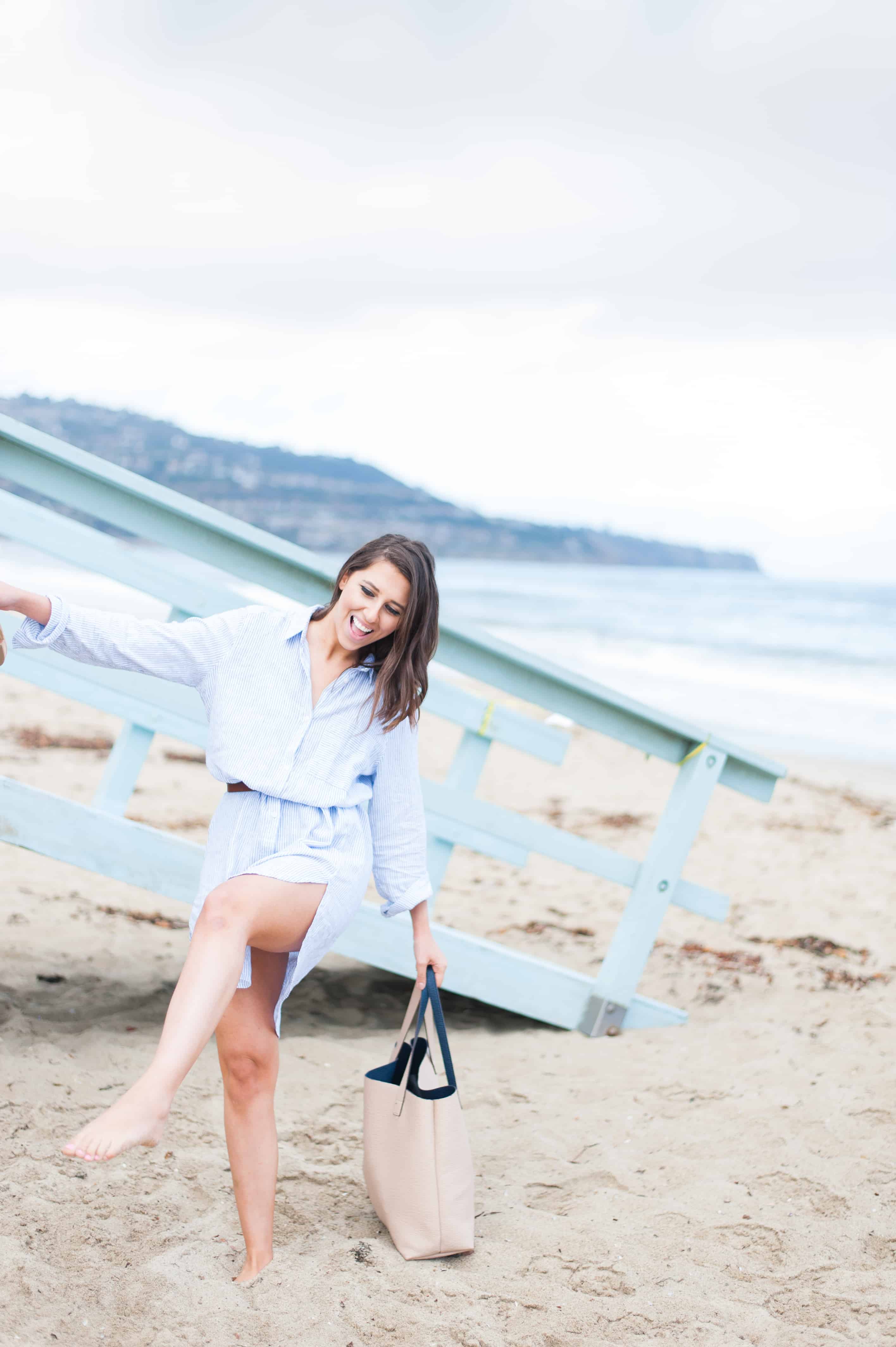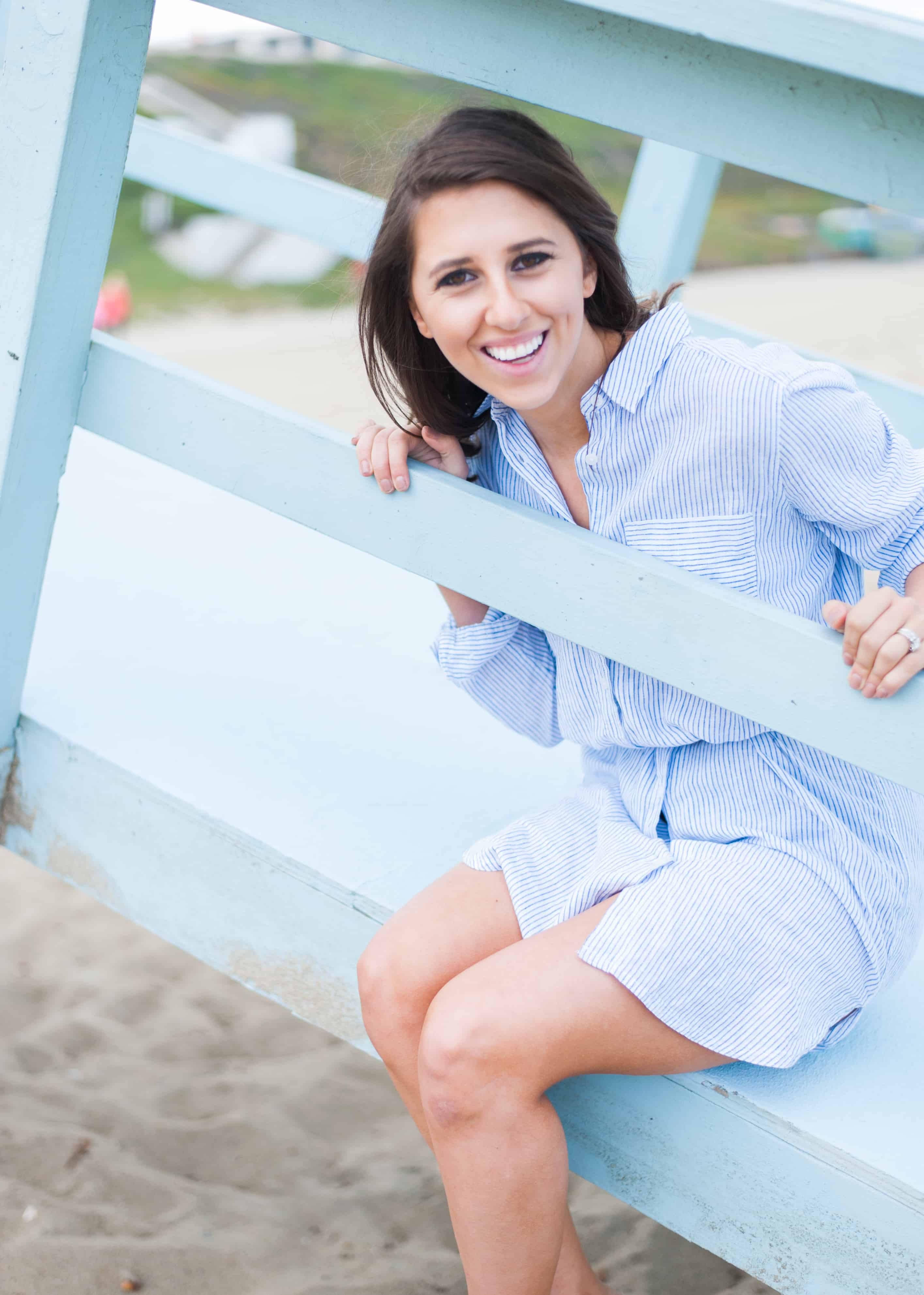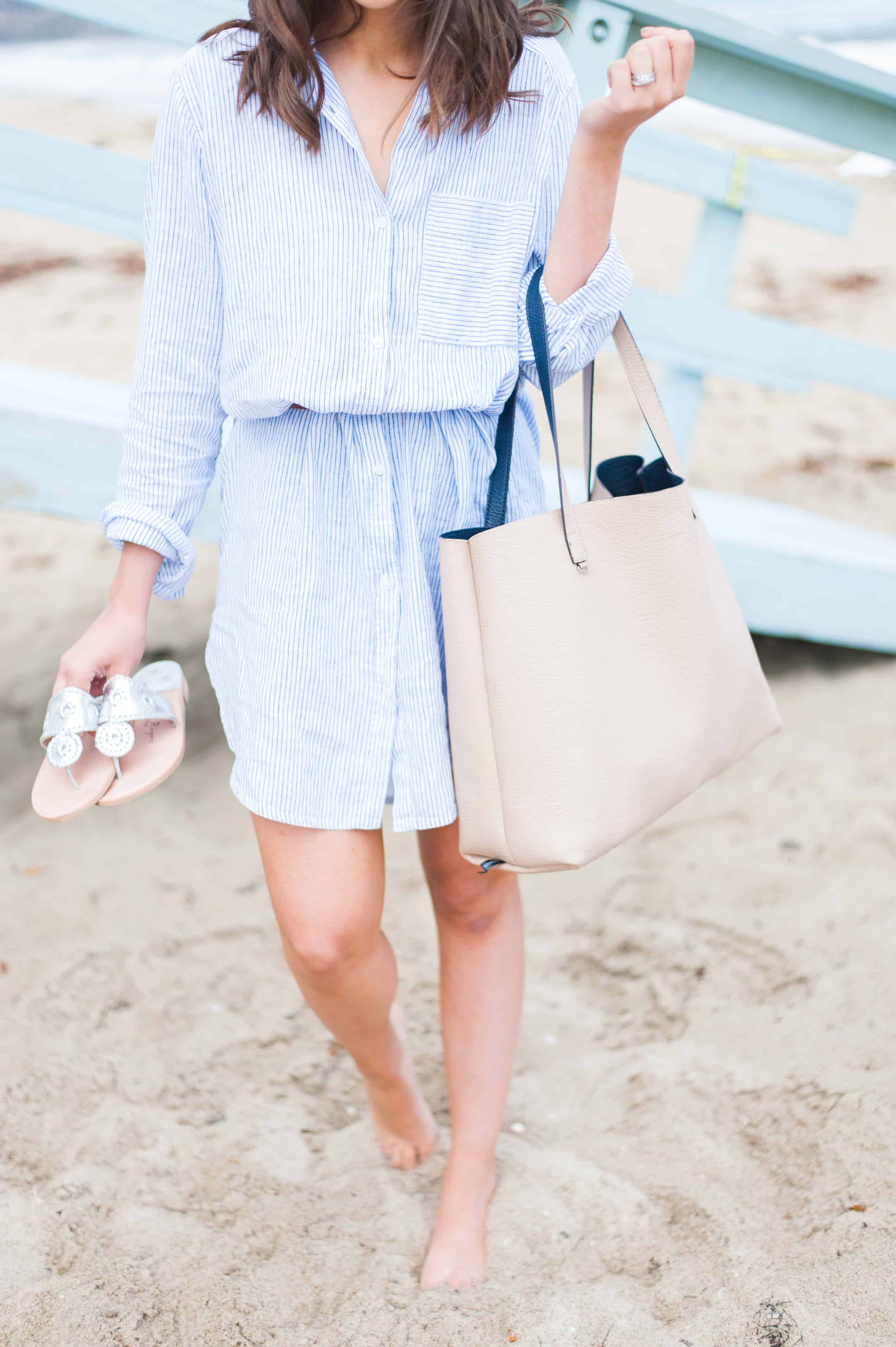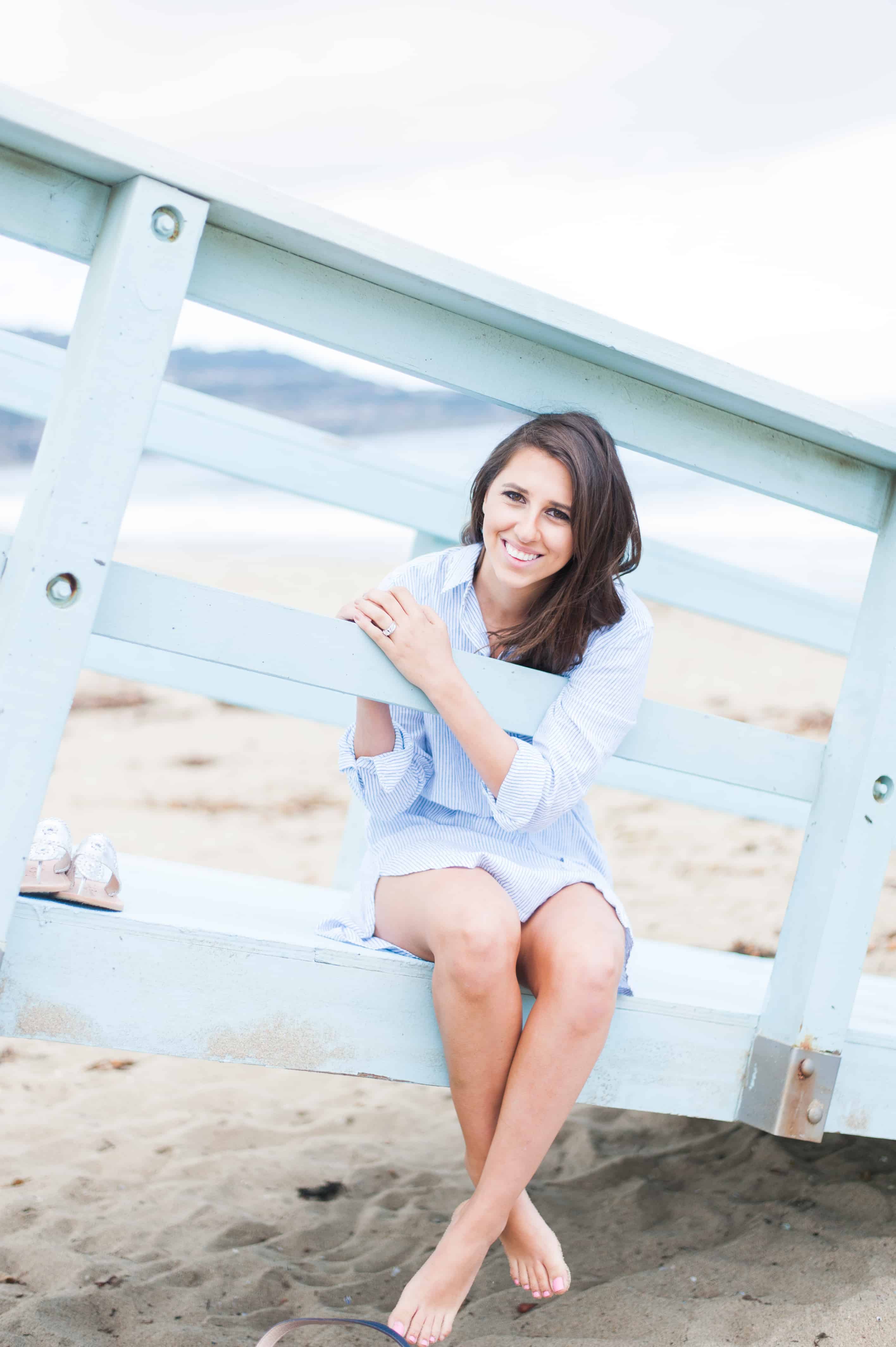 Linen Boyfriend: H&M | Shoes: Jack Rogers | Bag: Street Level
Not sure if you have heard, but the PJ look is a hot trend at the moment. Anything that looks like it can be pjs/lingerie but appropriate enough to wear in public. I came across this shirt dress a couple of weeks ago and have been wearing it NON stop. I may have even slept in it one night then went straight to the mall with it on (shh). It is the perfect boyfriend button up but since my husbands arms are way longer than mine, his is always a fail. I have been wearing a slip under it since it is a little see through. Here I added a belt to give it a more structured look under my bathing suite. It was the perfect wrap since LA is still a little chilly at the beach. I also wore this linen boyfriend the other day with some white jeans and converse and was darling. I'll be sure to share more of this linen top with a different combo soon. You can pretty much do everything with this shirt and I lover it.
We took these photos on the lovely beach of Hermosa yesterday. If you saw earlier this week mom asked me to join her and sissy on a one day trip to LAX. We woke up at the crack of dawn to go site seeing for the day. This was taken early morning hence still the dark clouds. None the less I always have a blast with mom and sissy and this shirt dress was the perfect throw on.