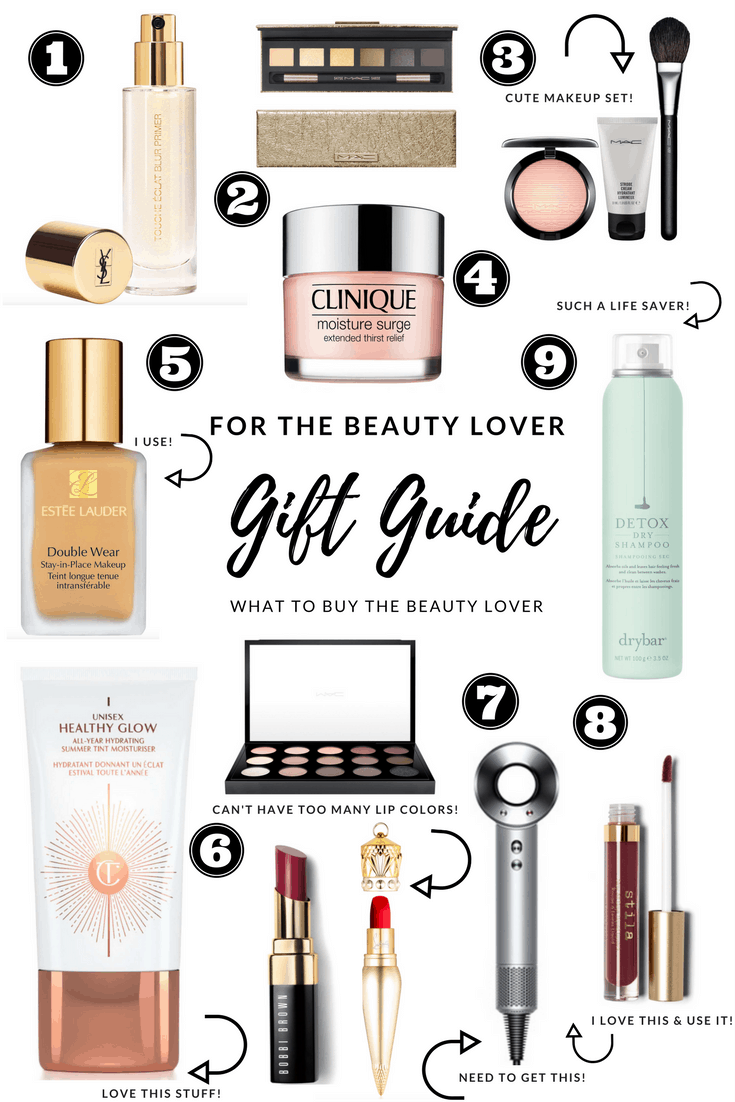 1. I love this primer from Yves Saint Laurent & I use it almost every day. I recommend it to anyone!
2. I added this wintery Mac eye kit because I love to wear darker tones during the winter months.
3. This Mac glow kit would make for a perfect stocking stocker for the beauty lover!
4. It's always important to moisturize during the winter and this Clinique moisture surge helps gives you that extra boost!
5. I wanted to include a few products I use & this is a liquid make up I use! Love it!
6. This is lotion perfect for all year hydration on your skin & I highly recommend! Gives the BEST glow!
7. I have seen people use this hair dryer & I have been wanting to try it! If you have let me know but I think it'd be the perfect gift. *Hint Hint
8. Love, love, love this Stila lipstick. The one I have in all my photos is Stila Biscotti!
9. I don't know one girl who doesn't love to have dry shampoo on hand! It's a serious life saver!