Winter White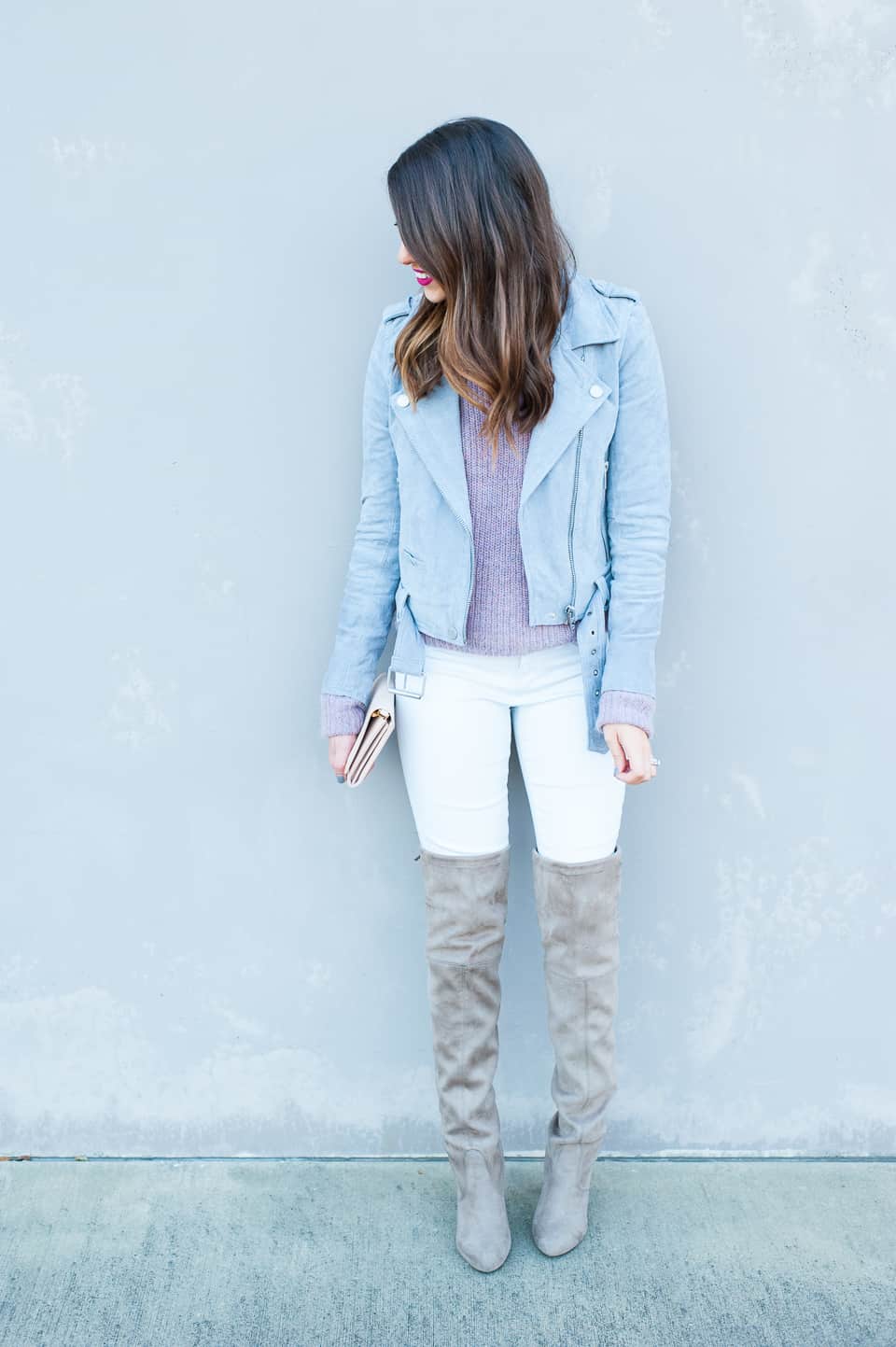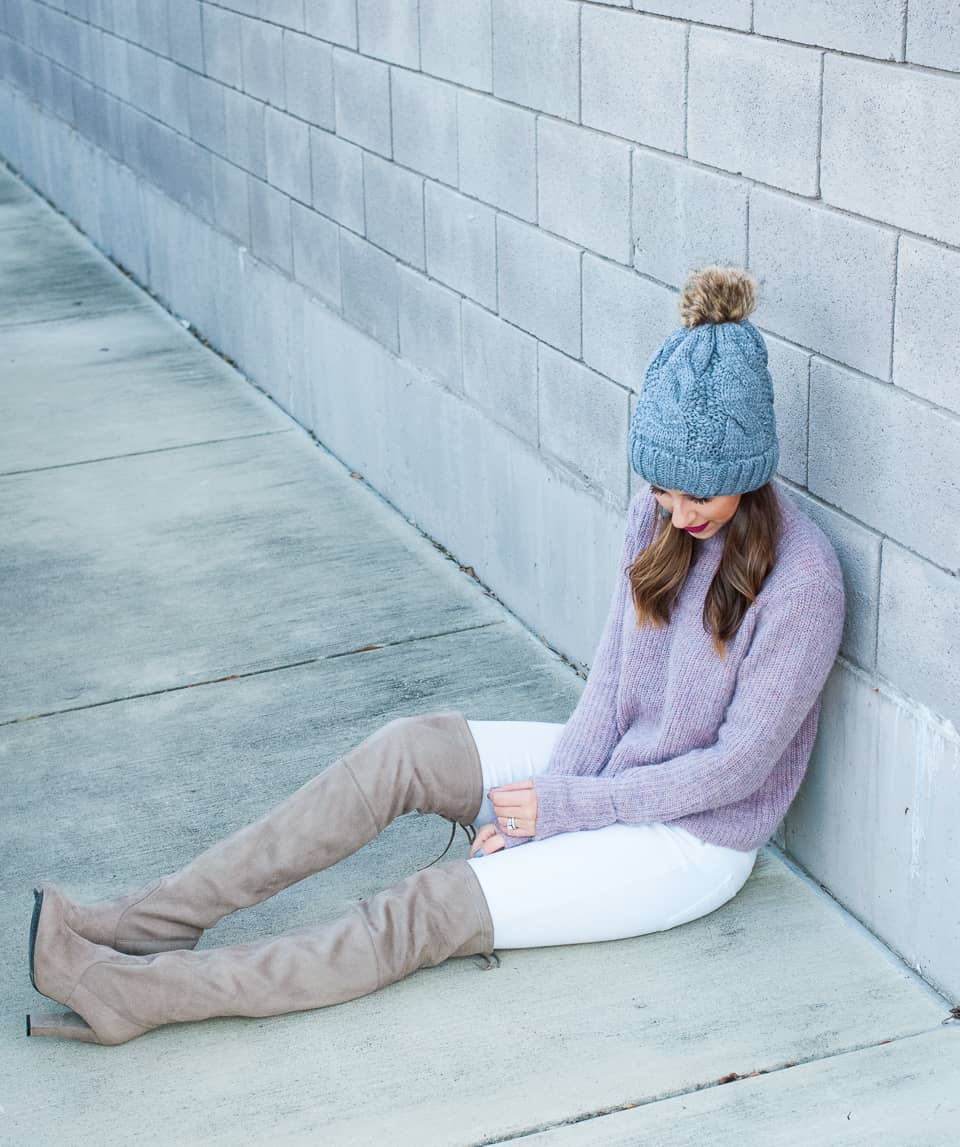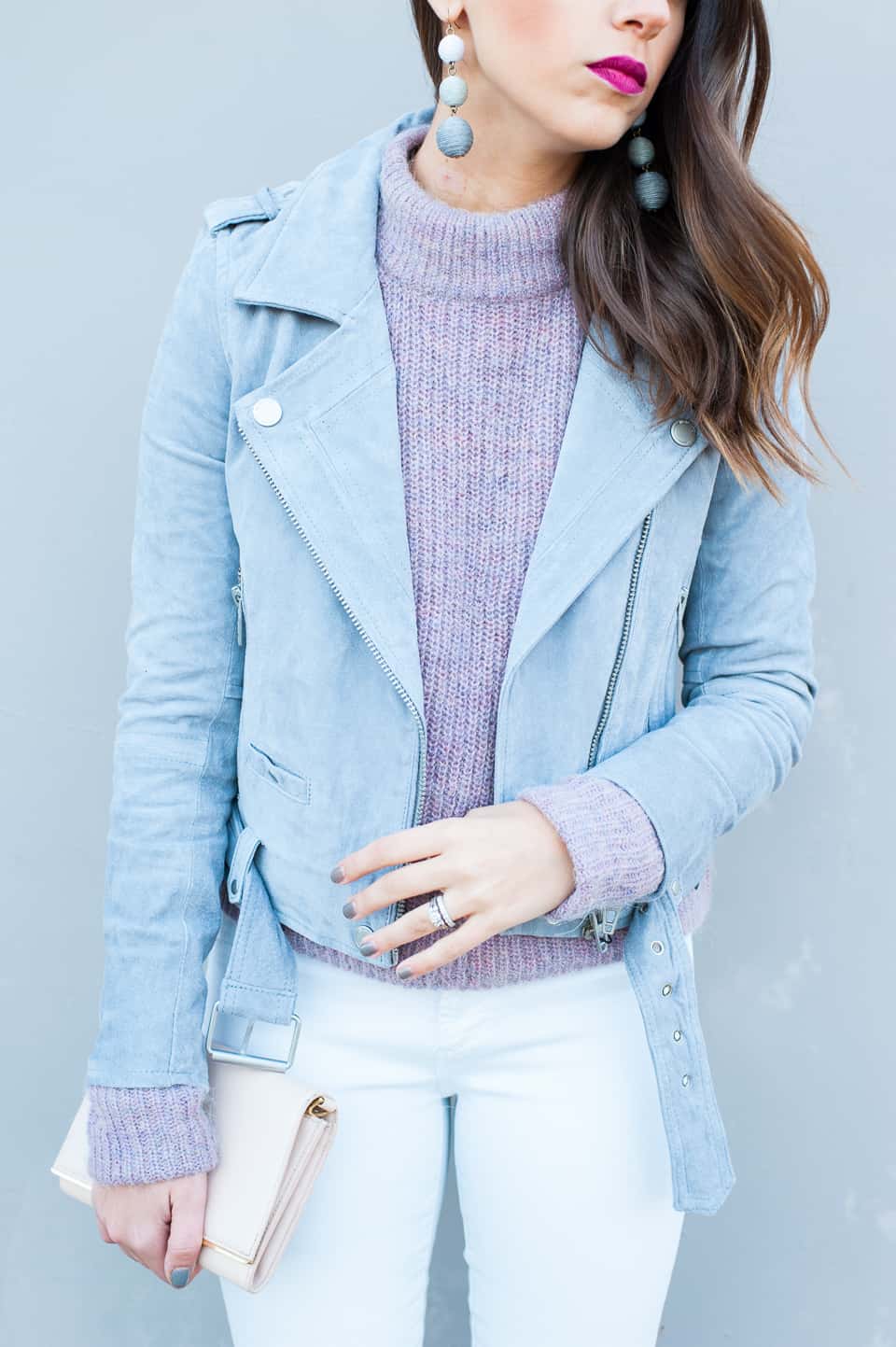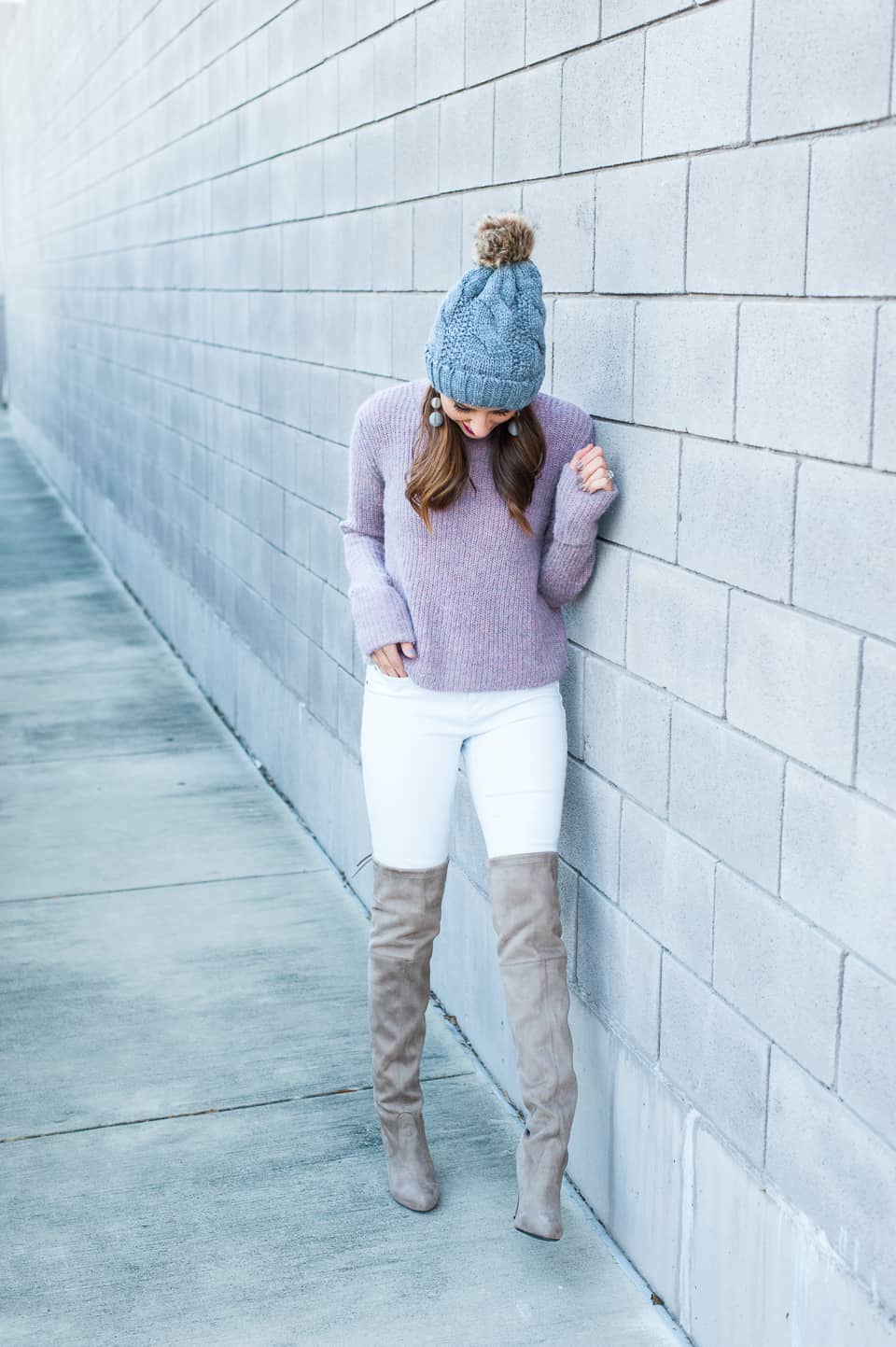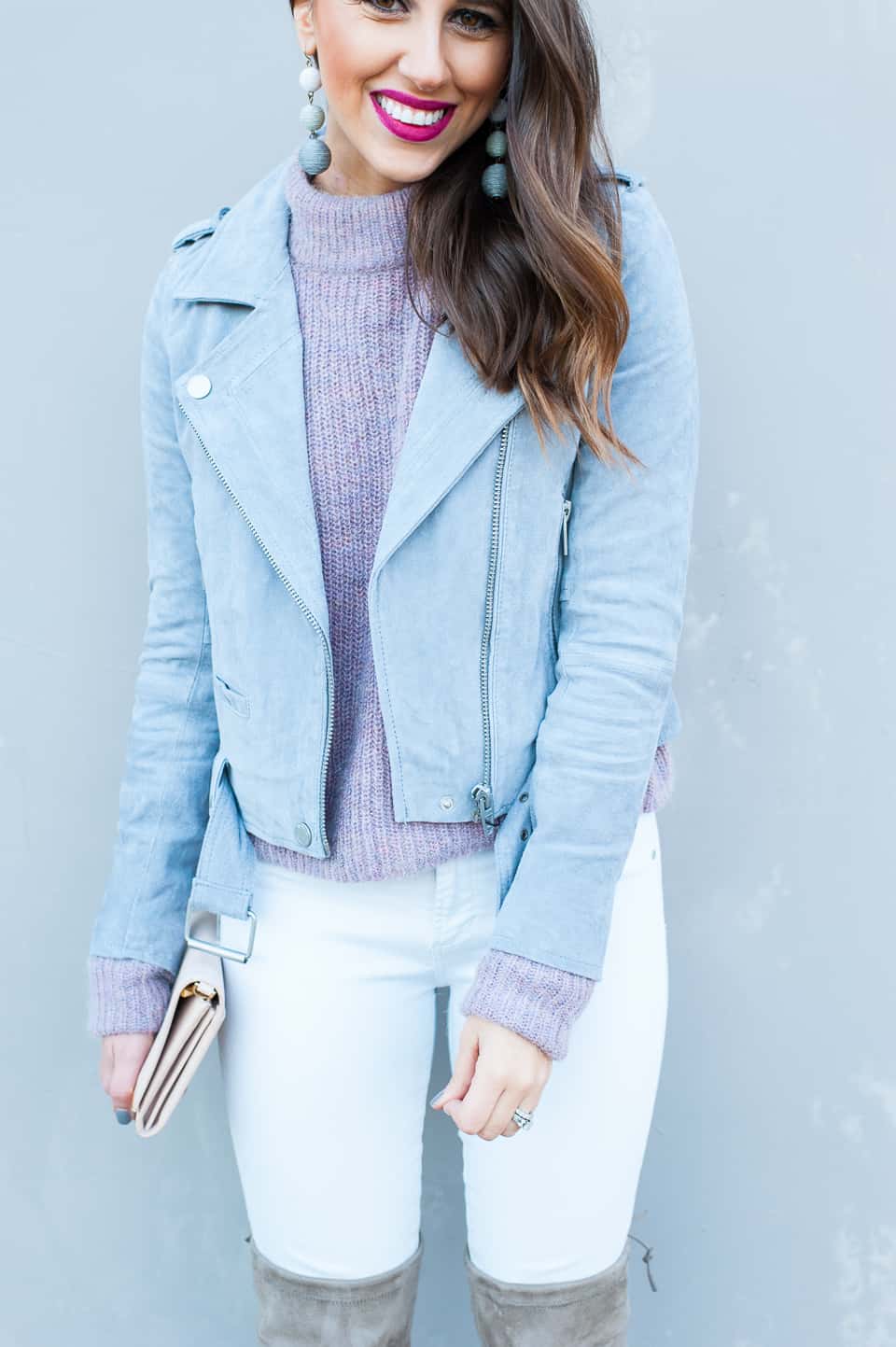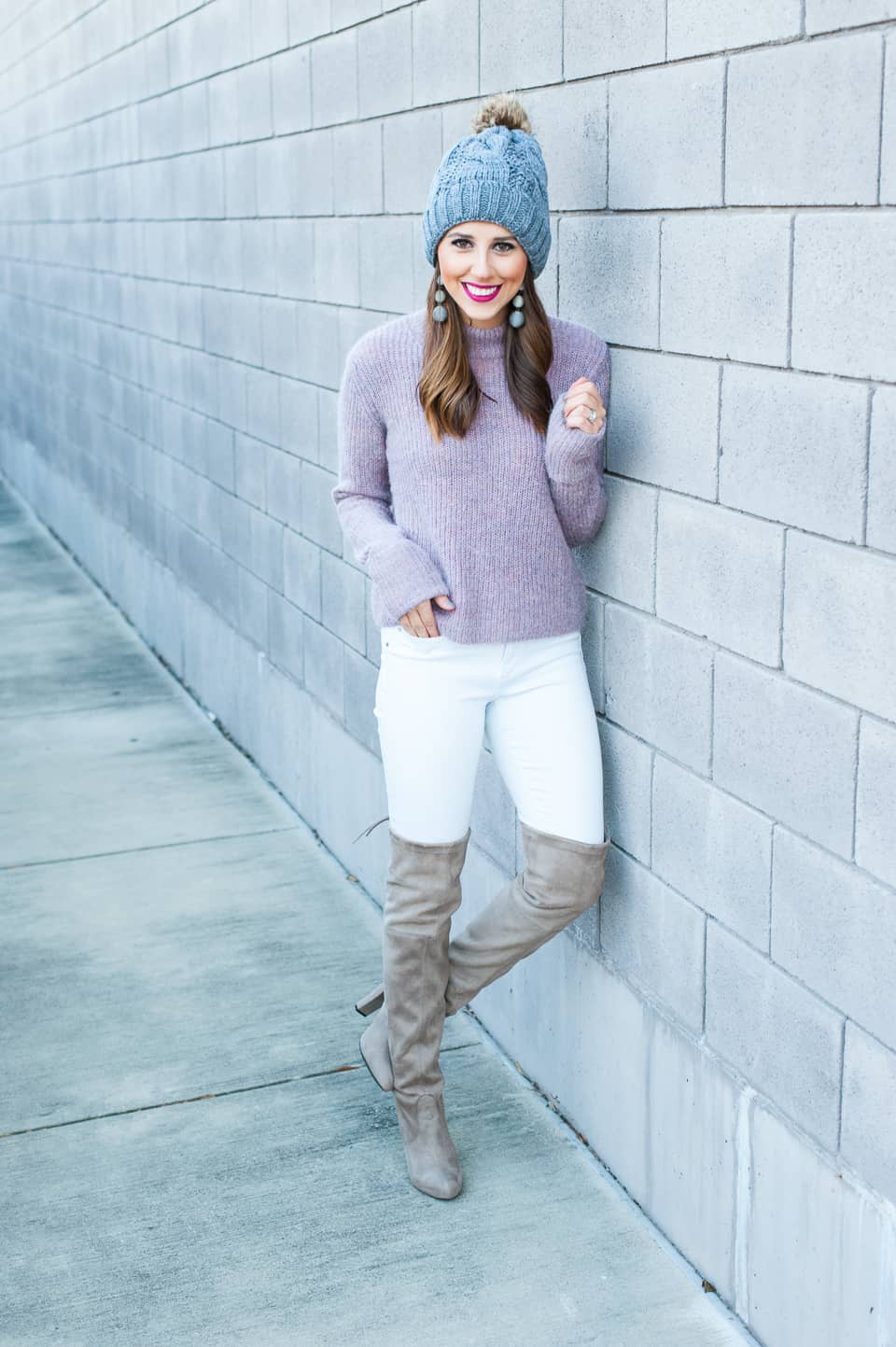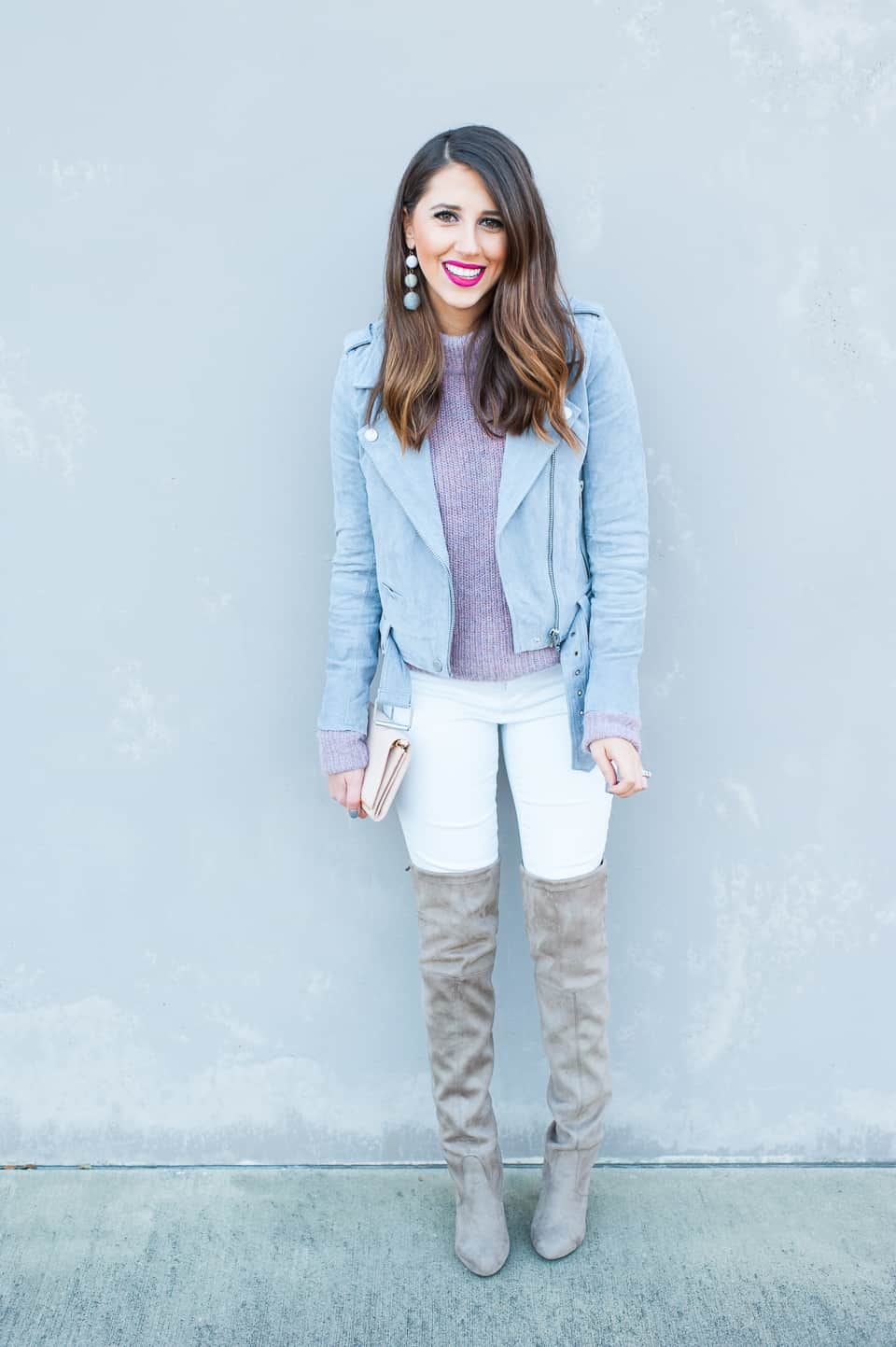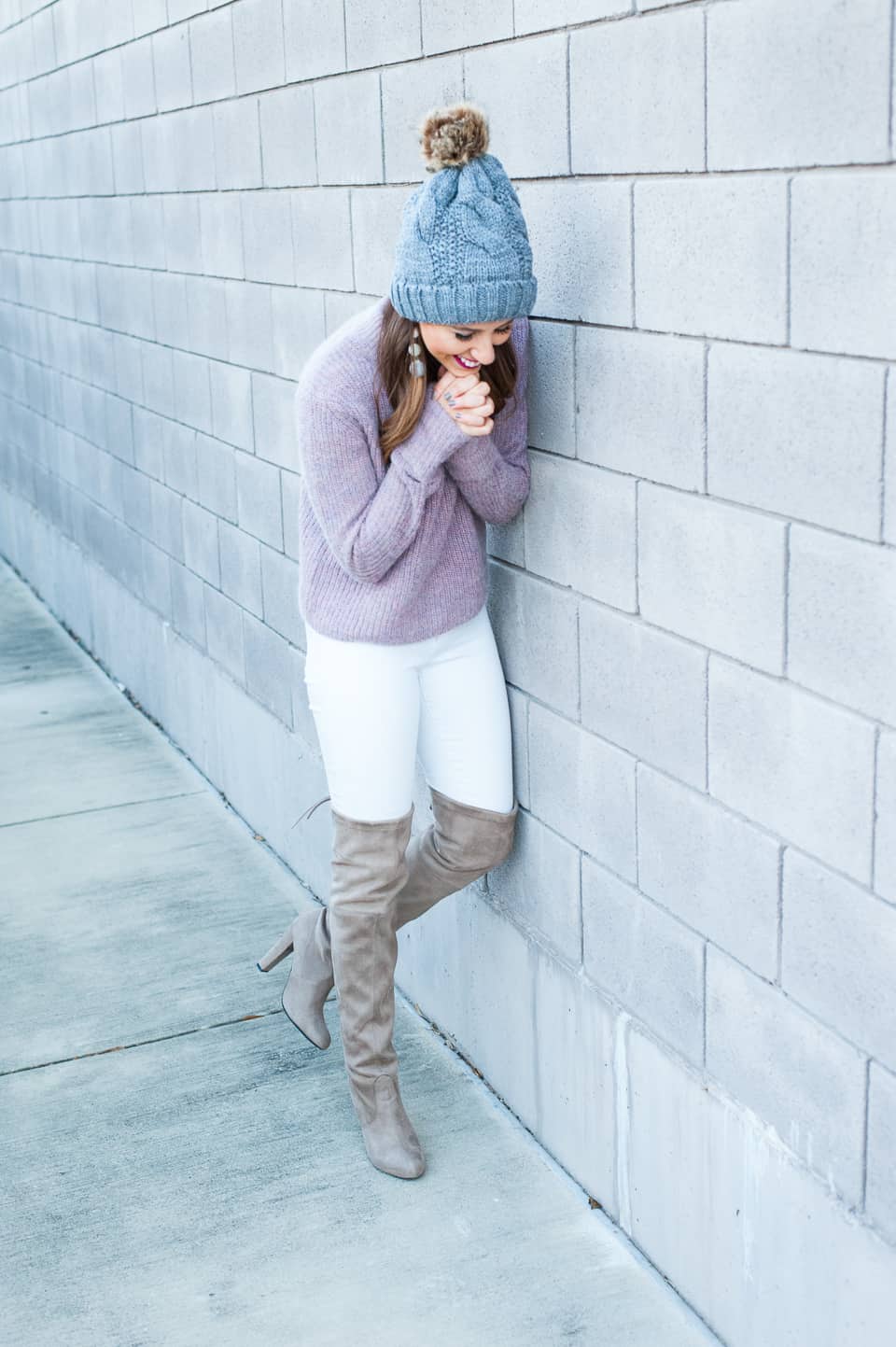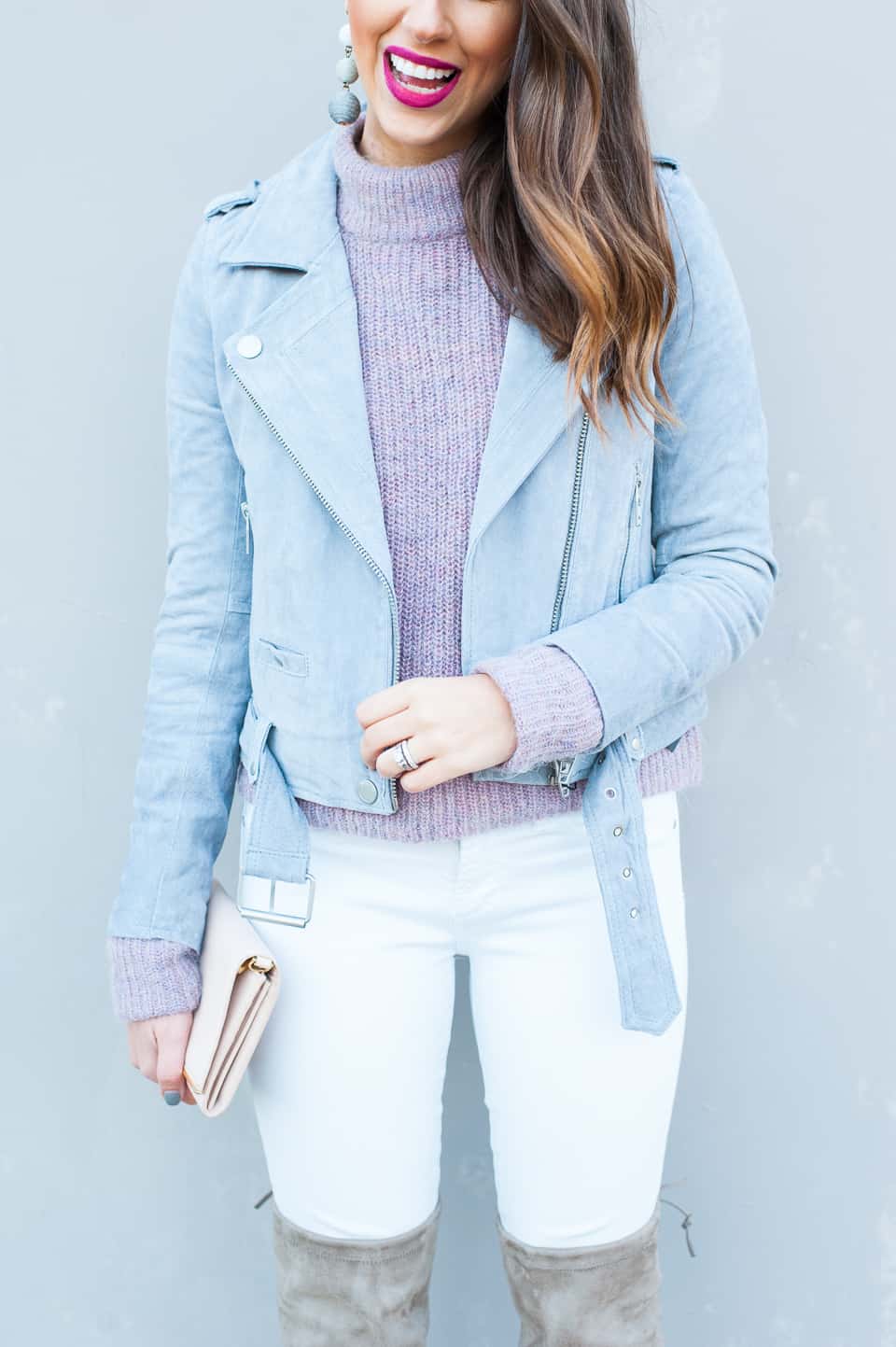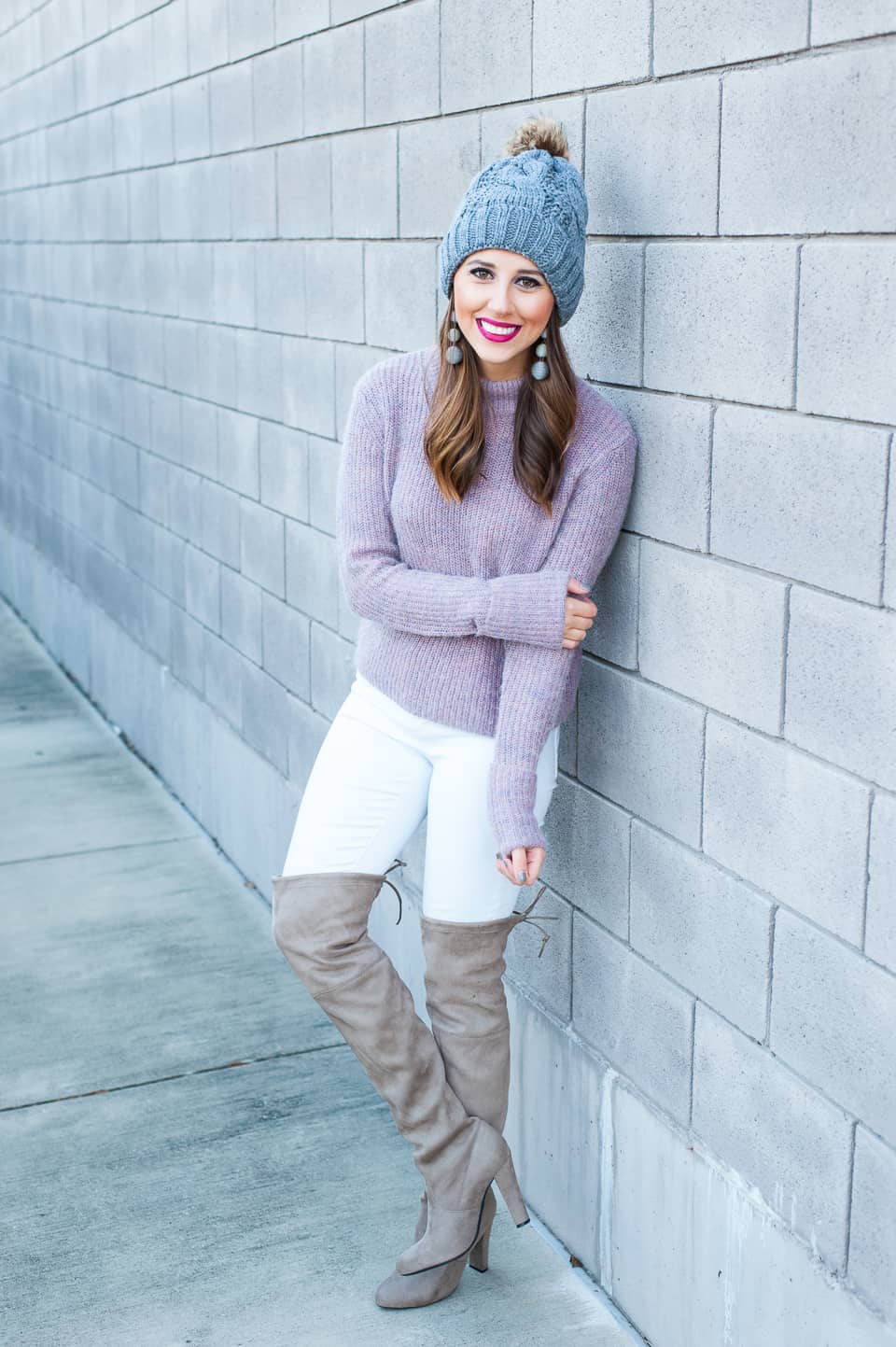 Sweater: Topshop | Jacket: Blank NYC  or similar | Denim: James Jeans | Boots: Similar here && here | Beanie: BP | Earrings: Bauble Bar | Clutch: Tory Burch | Watch: Larsson && Jennings  | Lip: Stila
If you're like me, you never know what you want for Christmas until the very last minute (besides my very expensive $$$$  wishlist). I came across this suede moto jacket and thought it was perfect to add to my list! It comes in 6 colors and this light grey color only has a few sizes left,  BUT my other options would be the coffee bean or burgundy (SO CUTE)! I also found another grey leather jacket VERY similar here. I don't think I will ever get over winter whites this time of year and after seeing this sweater, I was inspired. I wore this sweater the other day while I was sharing about gift kits on IG stories and got tons of questions. The color is just so darn cute and I love the longer sleeves on it to keep me warm!
I had to mention these earrings because everyone thinks they would be super heavy but they actually are the lightest earrings I own! They are so comfortable and I have been wearing them with every possible outfit I can because they make the outfit so much better.
Thanks for stopping by!