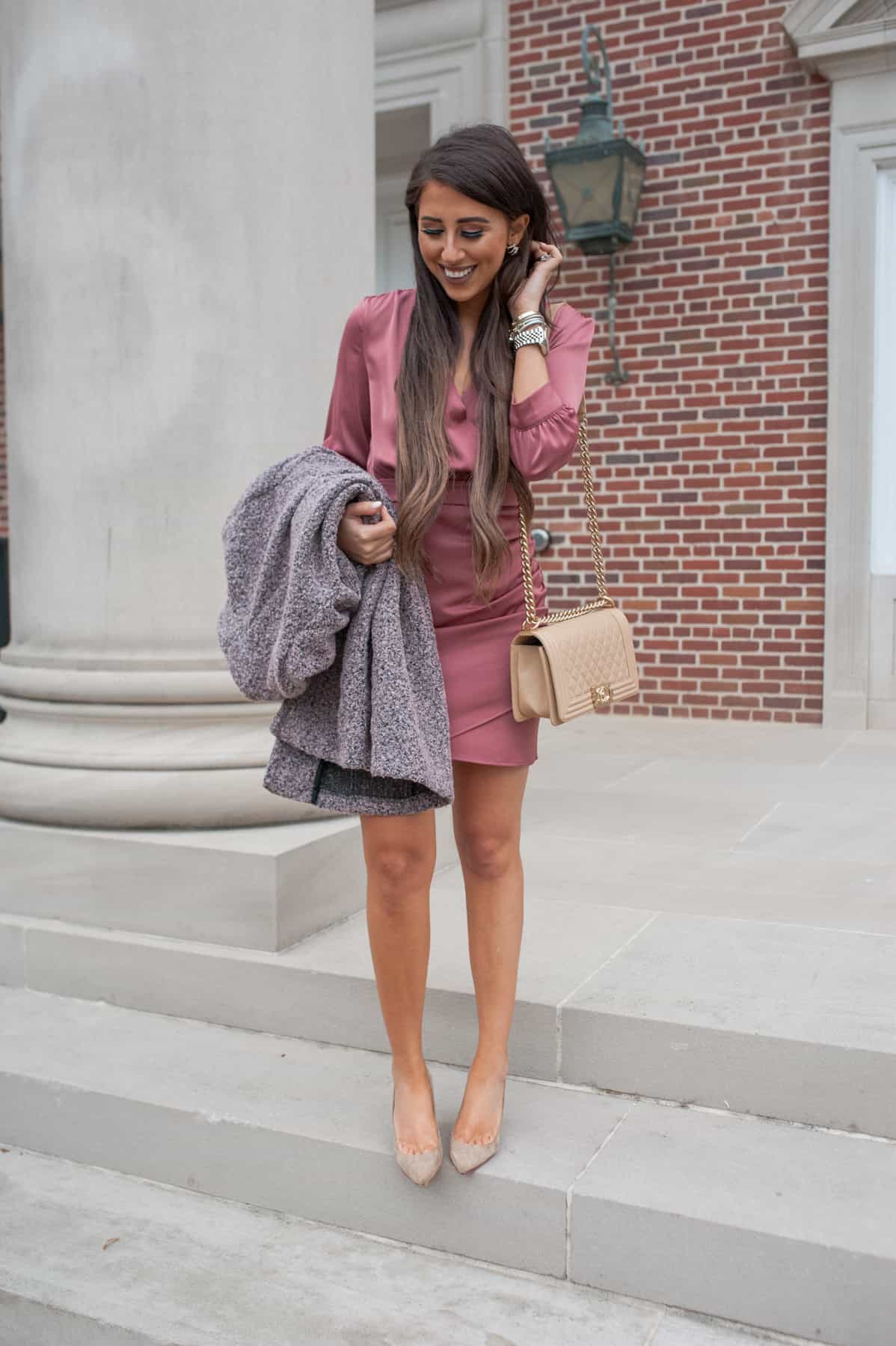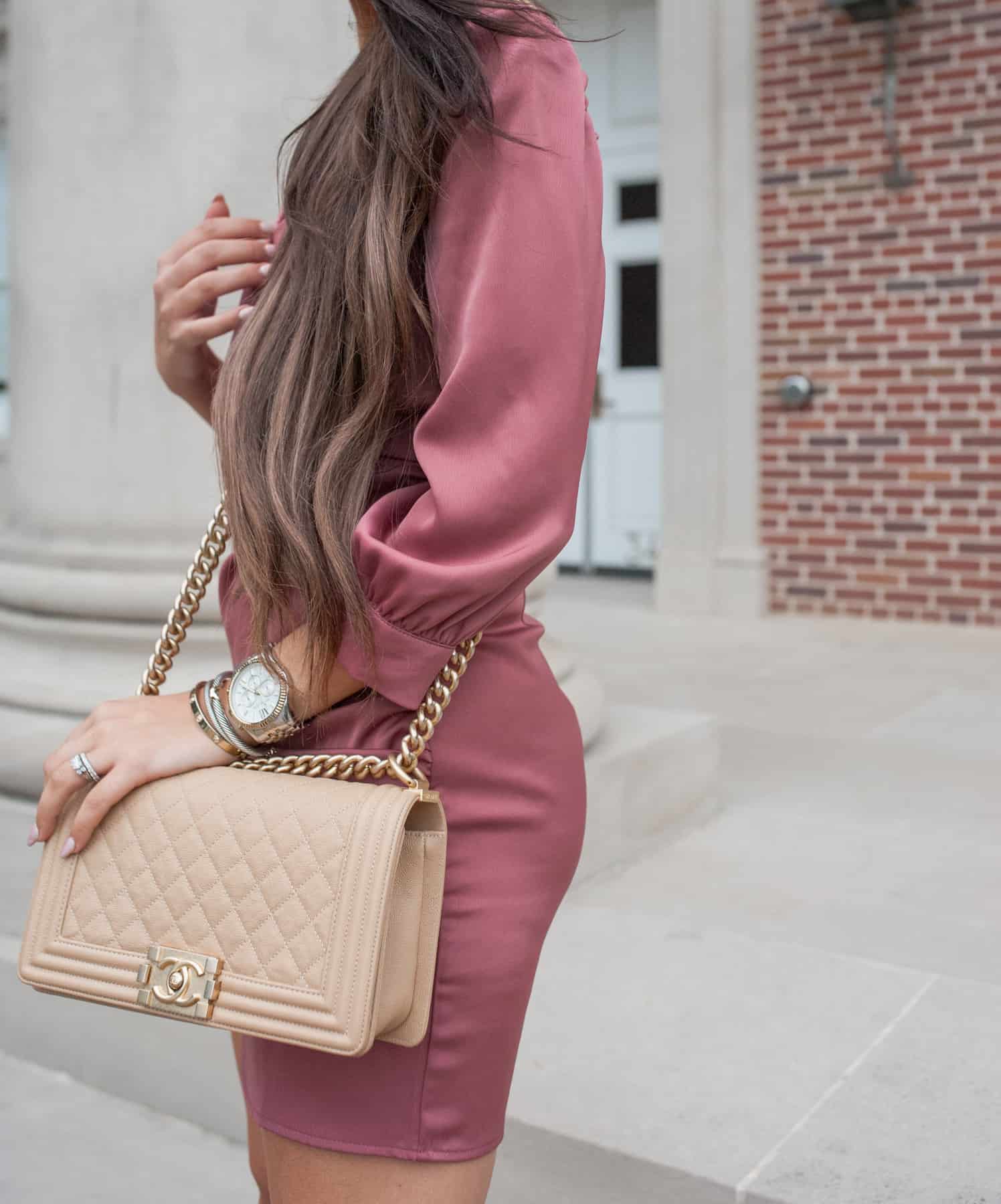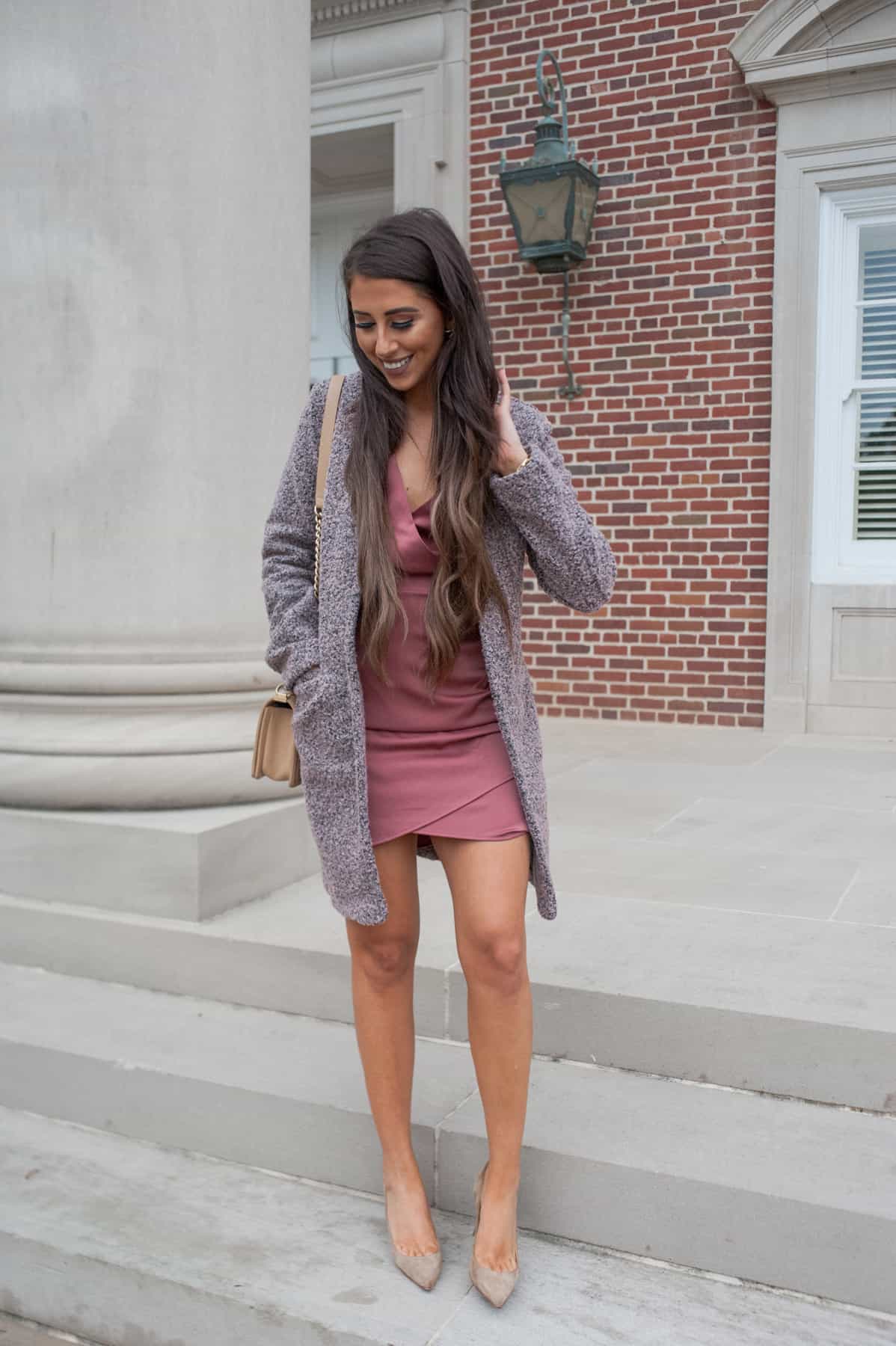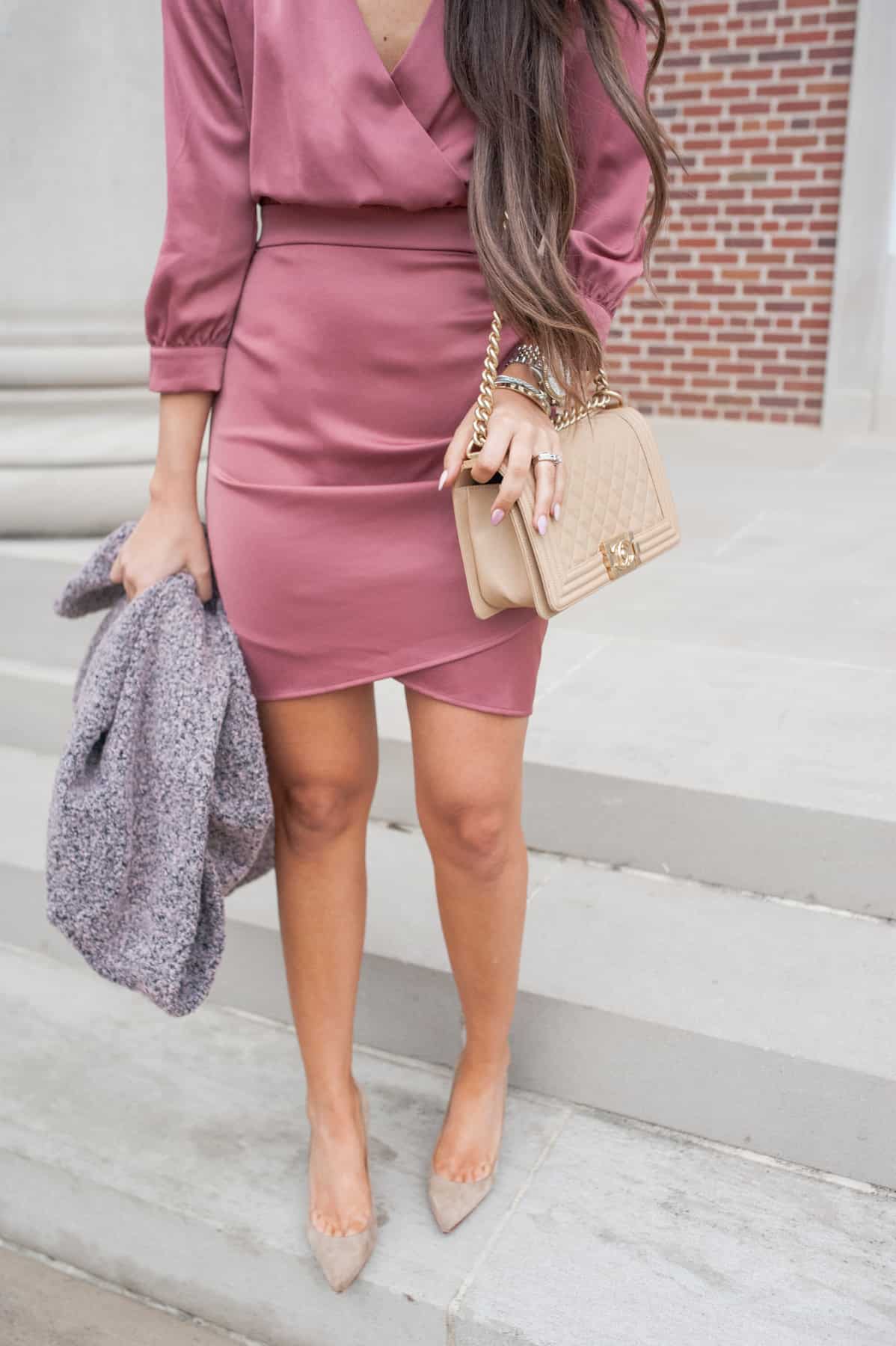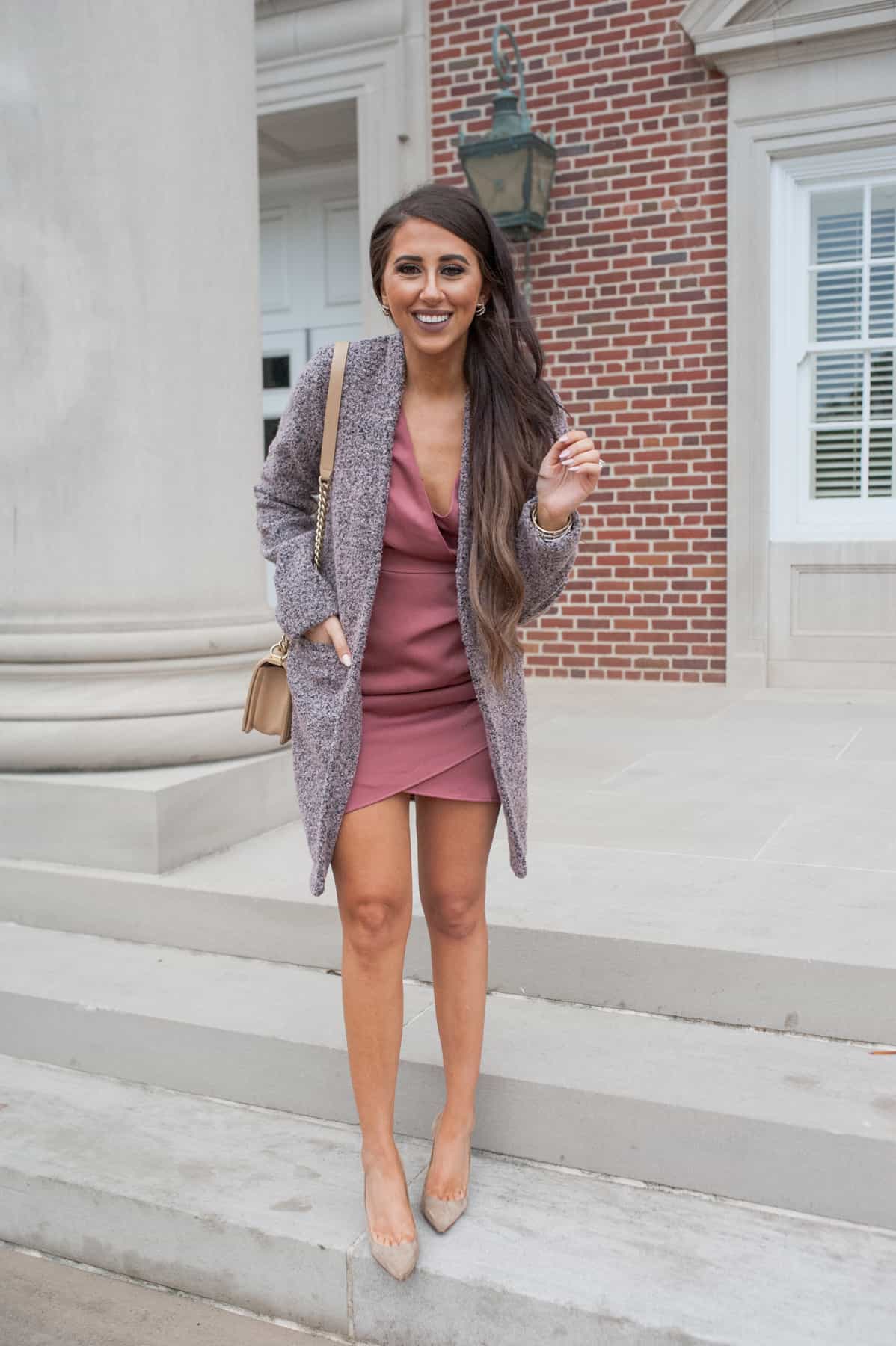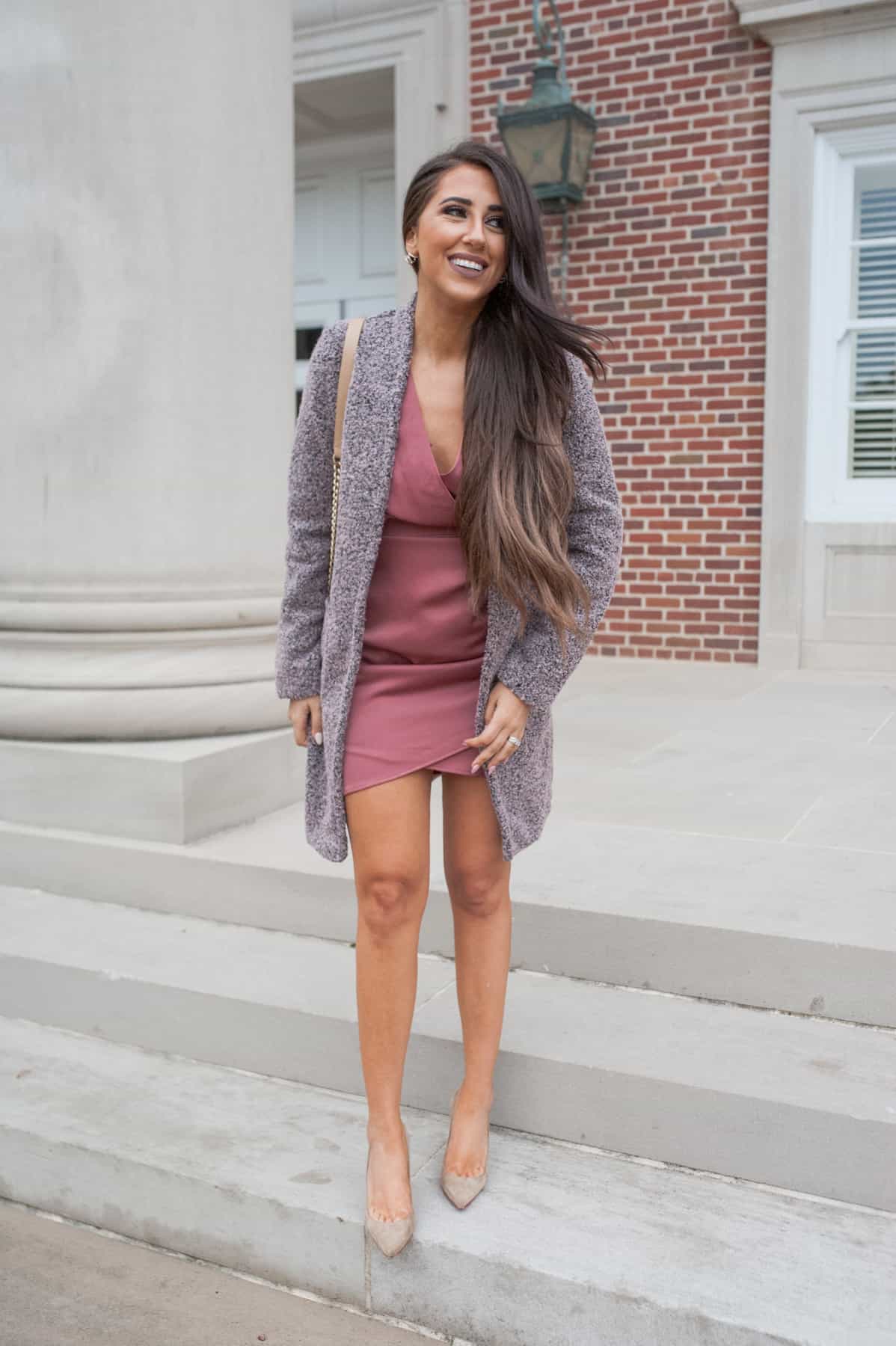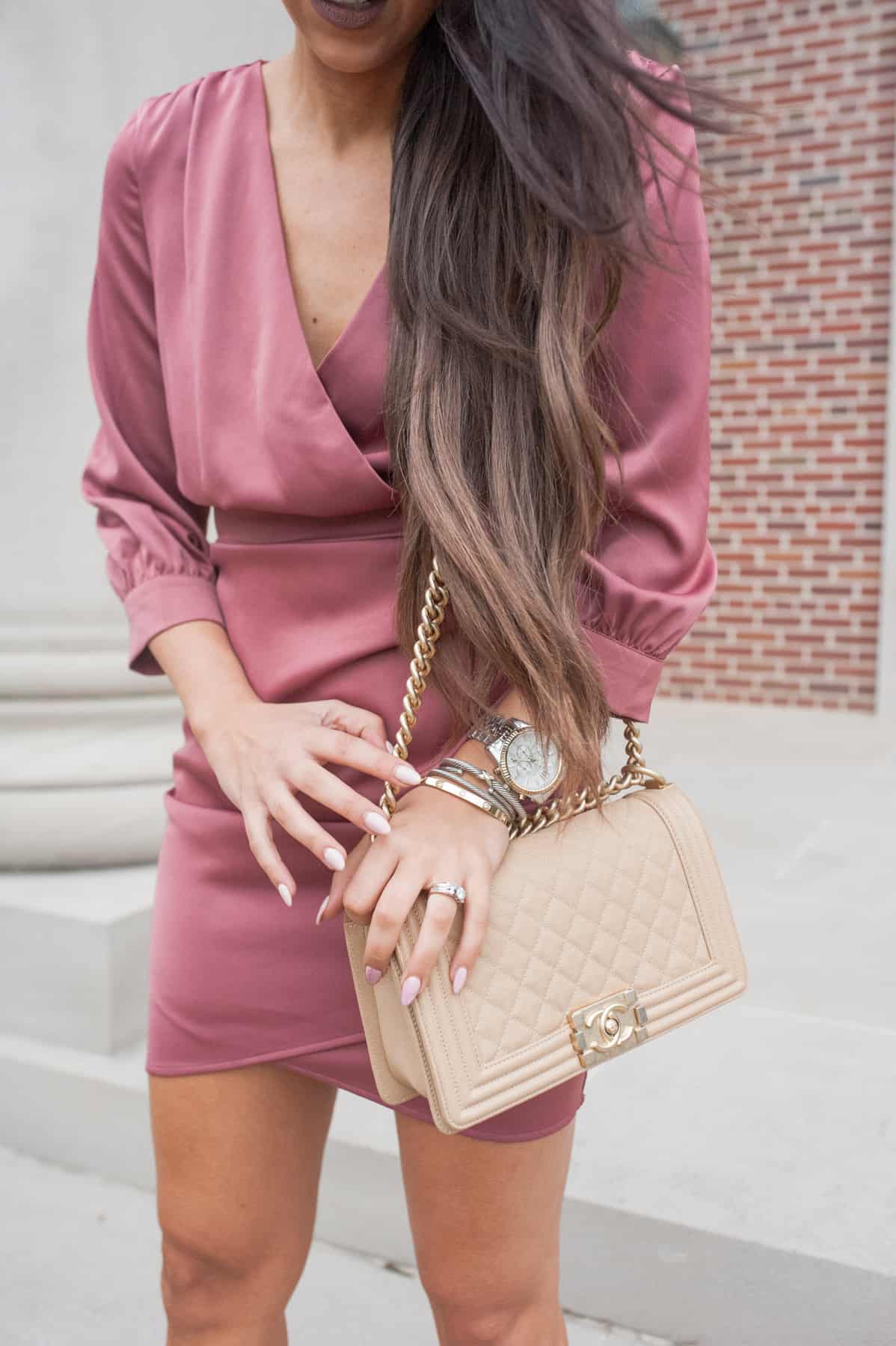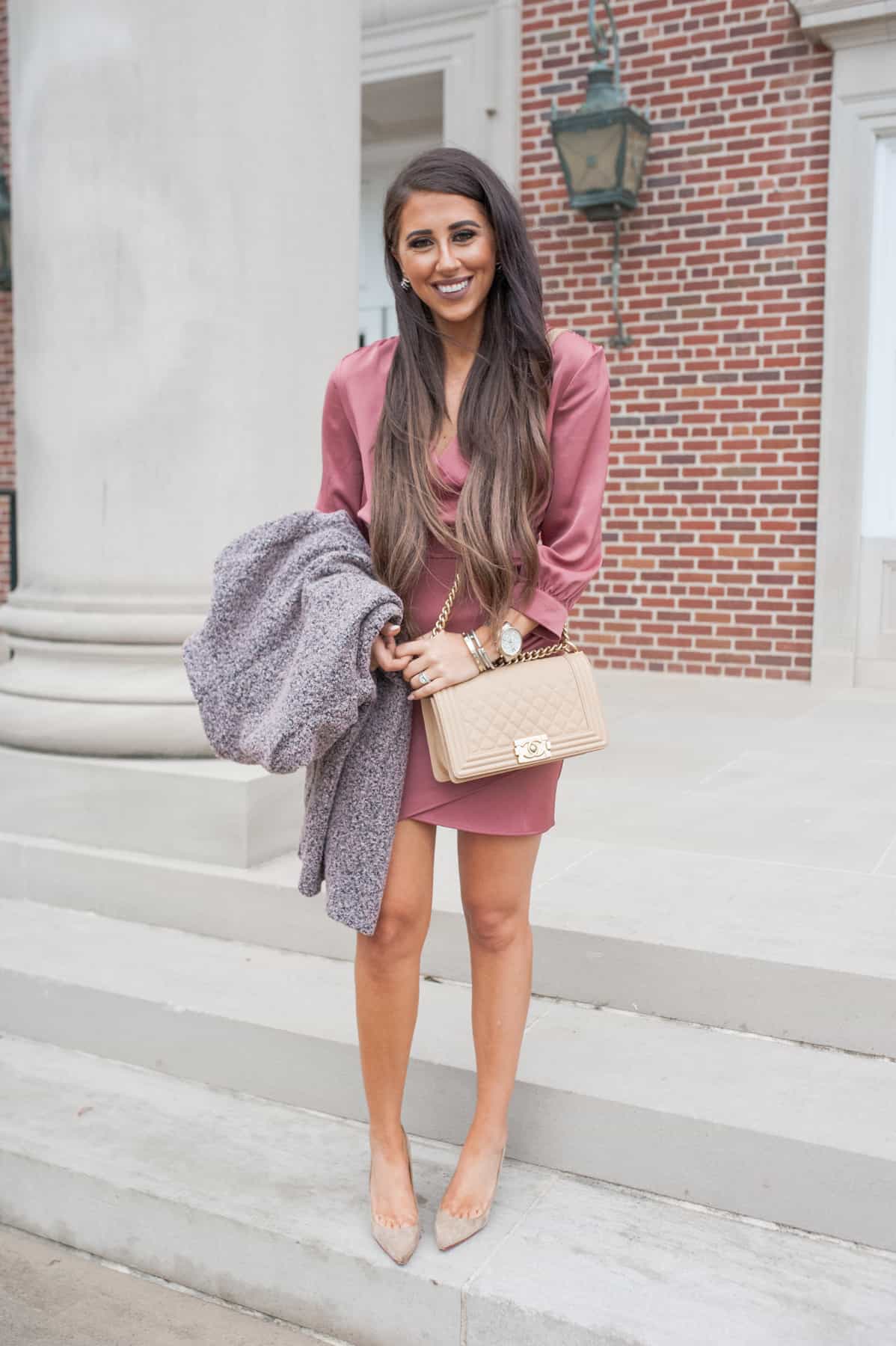 Dress: Dynamite | Coat: Dynamite| Shoes: Christian Louboutins
We may only be home for a few days, but we always make it a goal to do date night! It gives us some one on one time to unplug and be present. It also gives me the chance to put on a nice dress and heels lol! I have been on Dynamite's website a lot lately and had my eye on so many pieces including this little satin dress! The color is perfect for fall and the quarter sleeves are great for this Houston weather right now! Their selection of coats is also something I love. This is the second one I've ordered from them and it definitely did not disappoint!  While its thick enough to be warm, its still so comfy and has a lightweight feel. It would definitely be a great piece to add to your workwear, but also perfect for a weekend event or night out with the girls!!
Well it's off to Charlotte tomorrow for the weekend!! We have some fun things planned so I'm excited! Happy Friday and I hope everyone has a great weekend!!