Falling for Denver Boulder Guide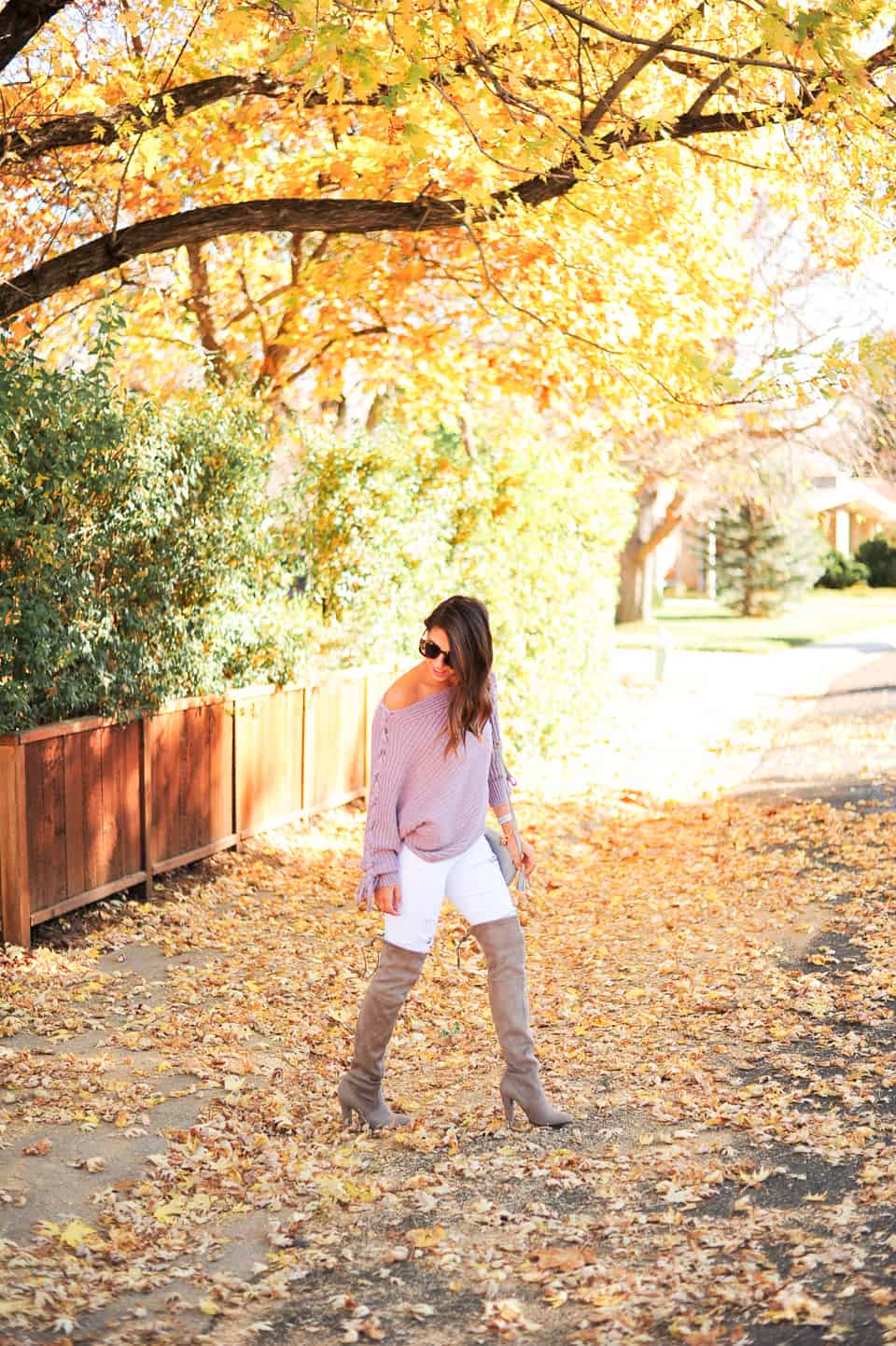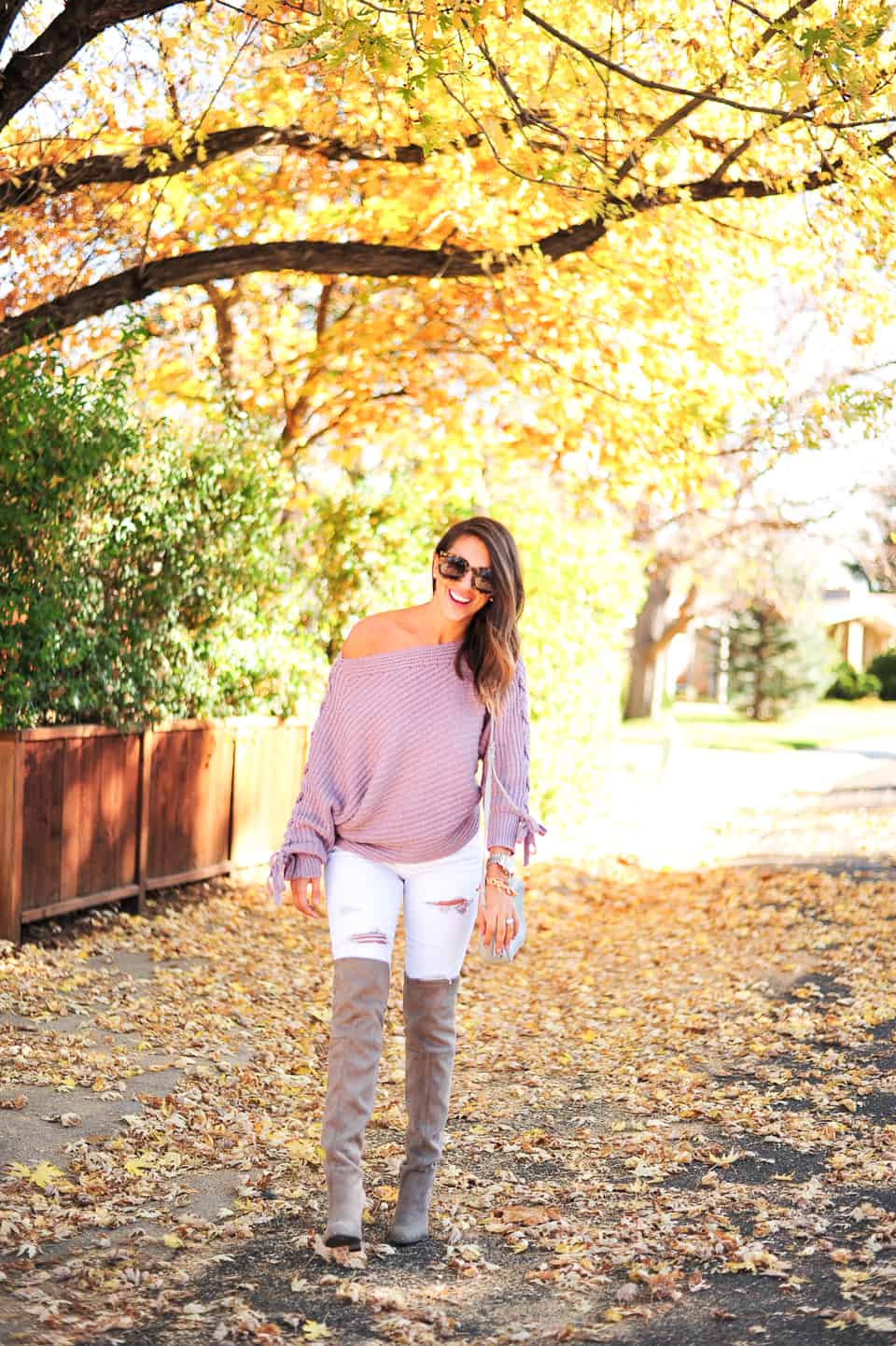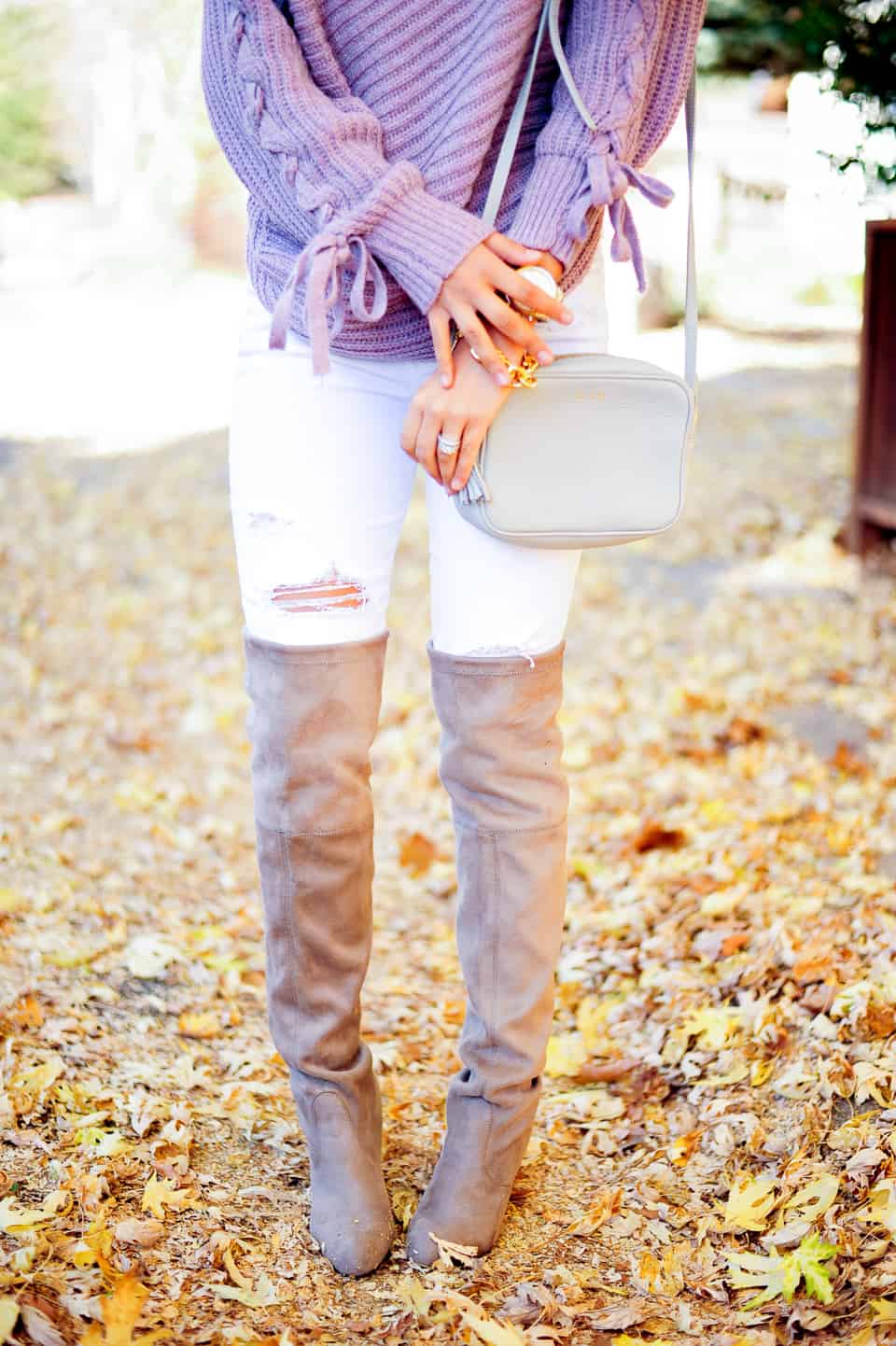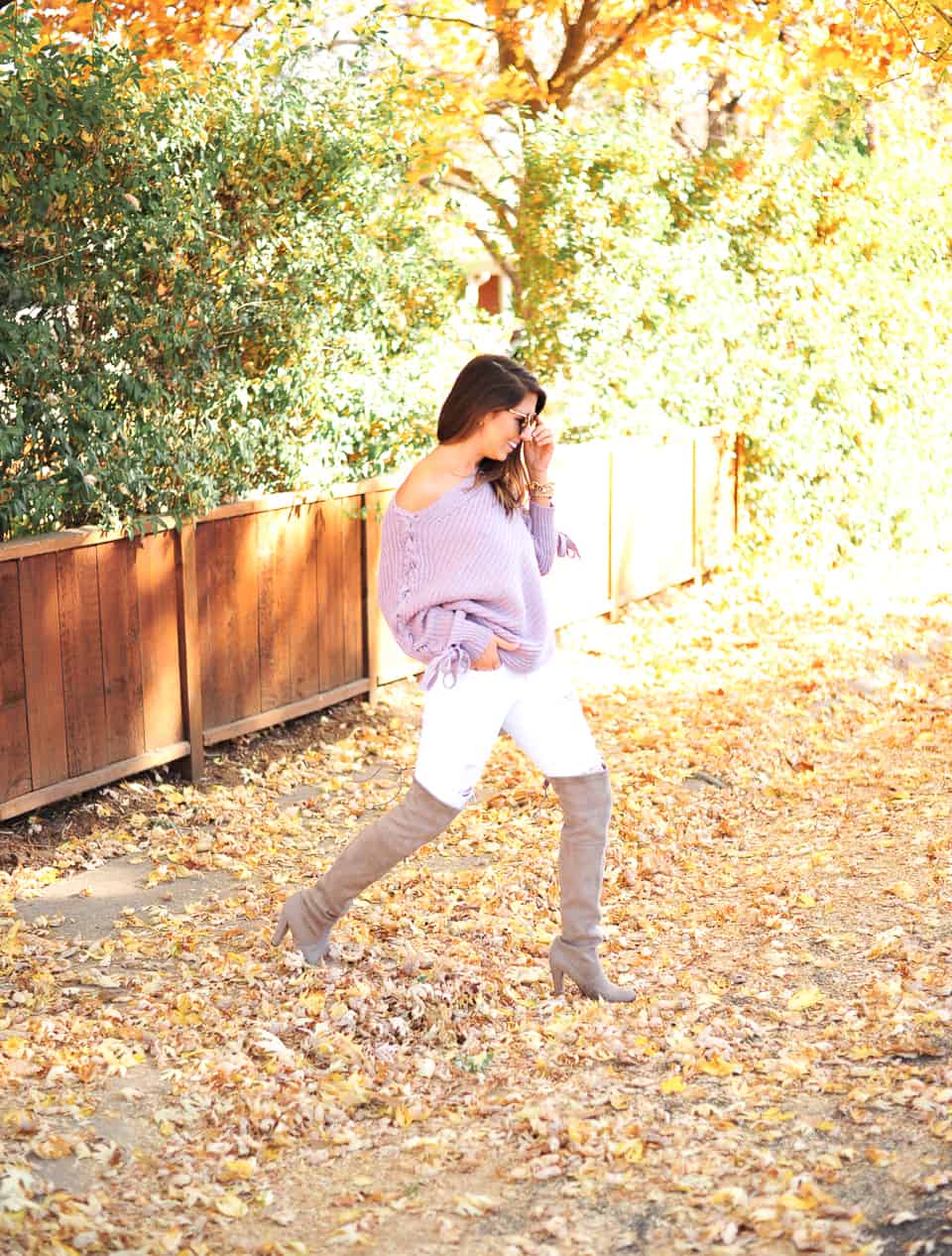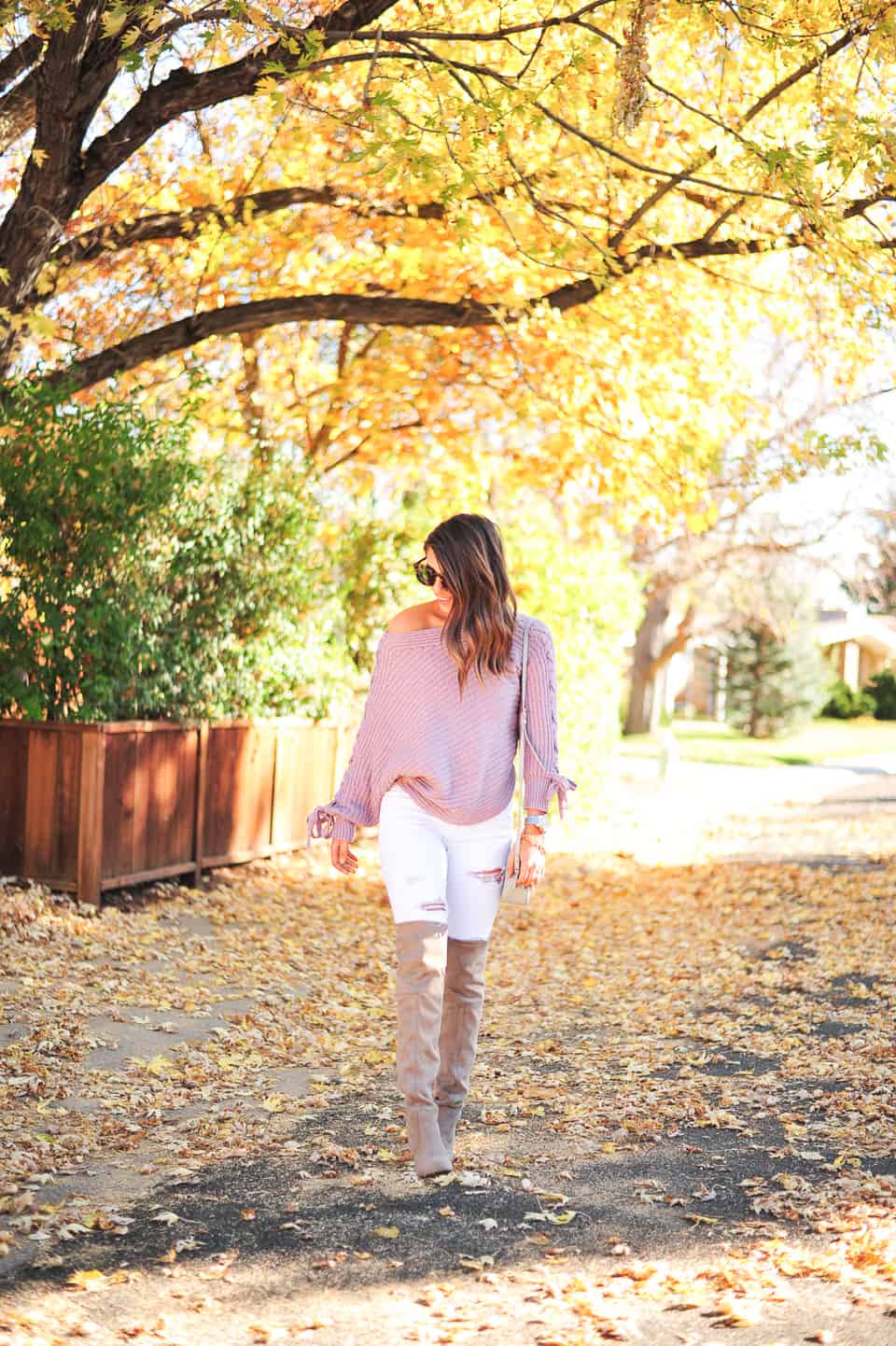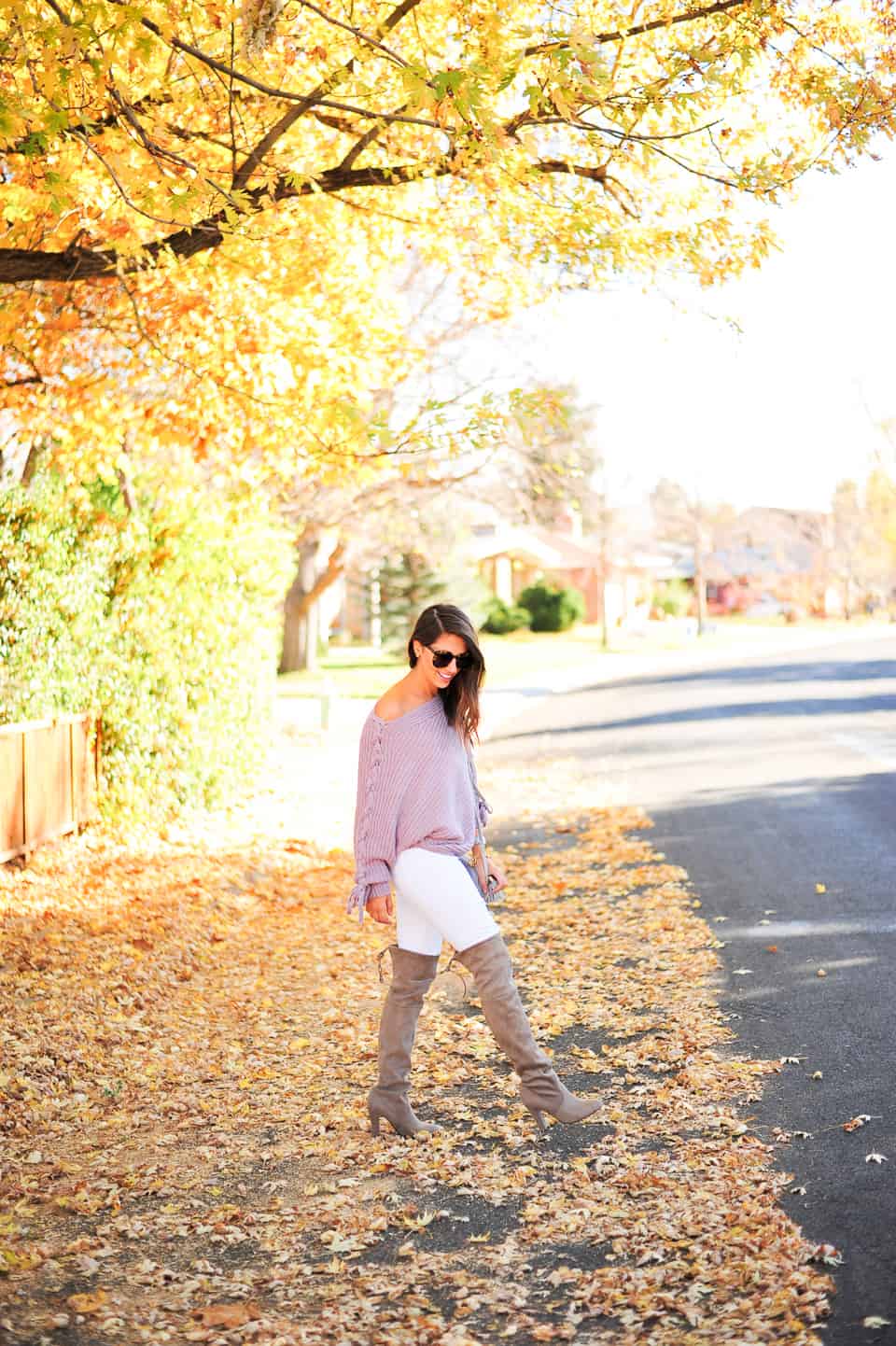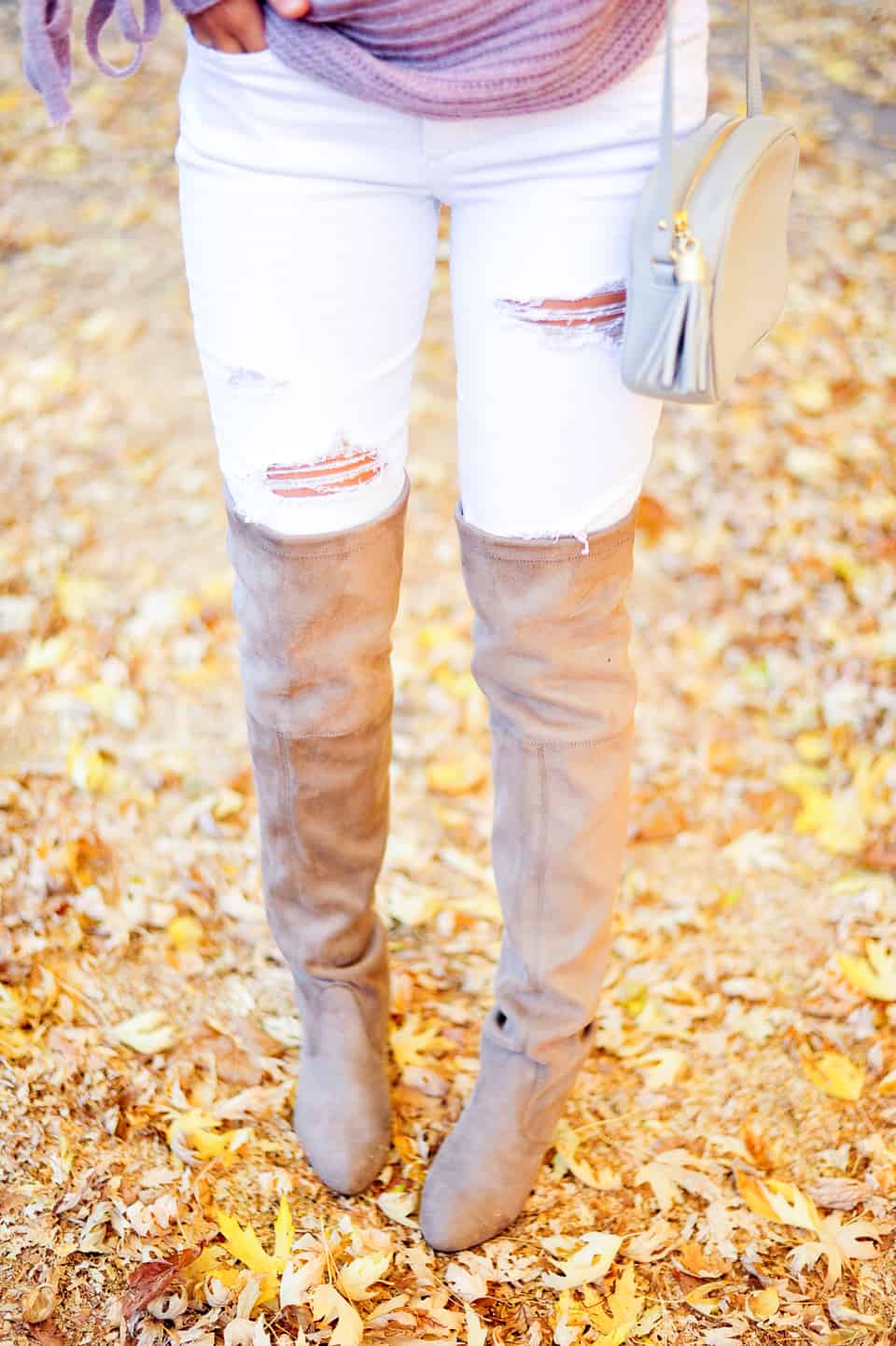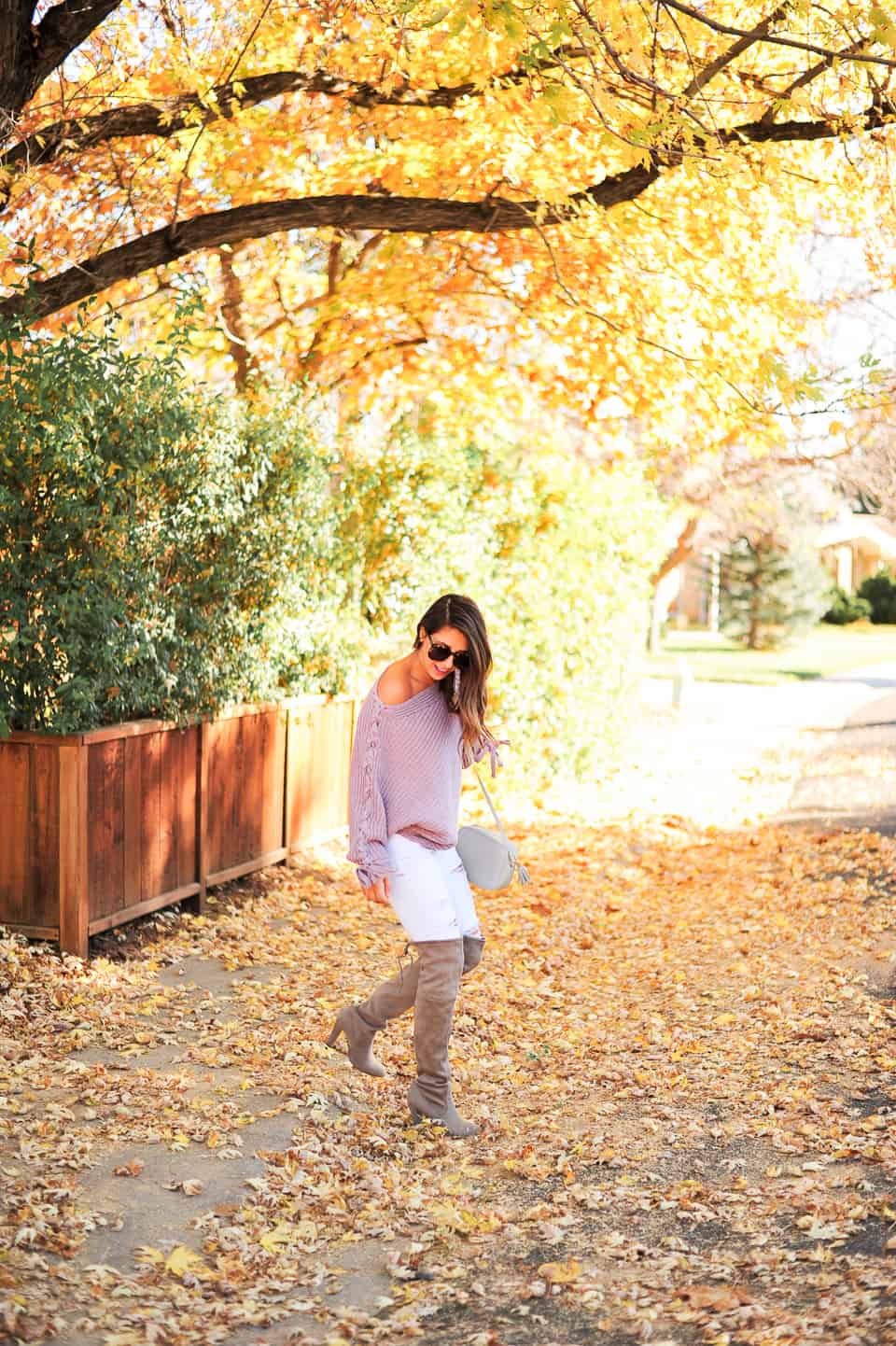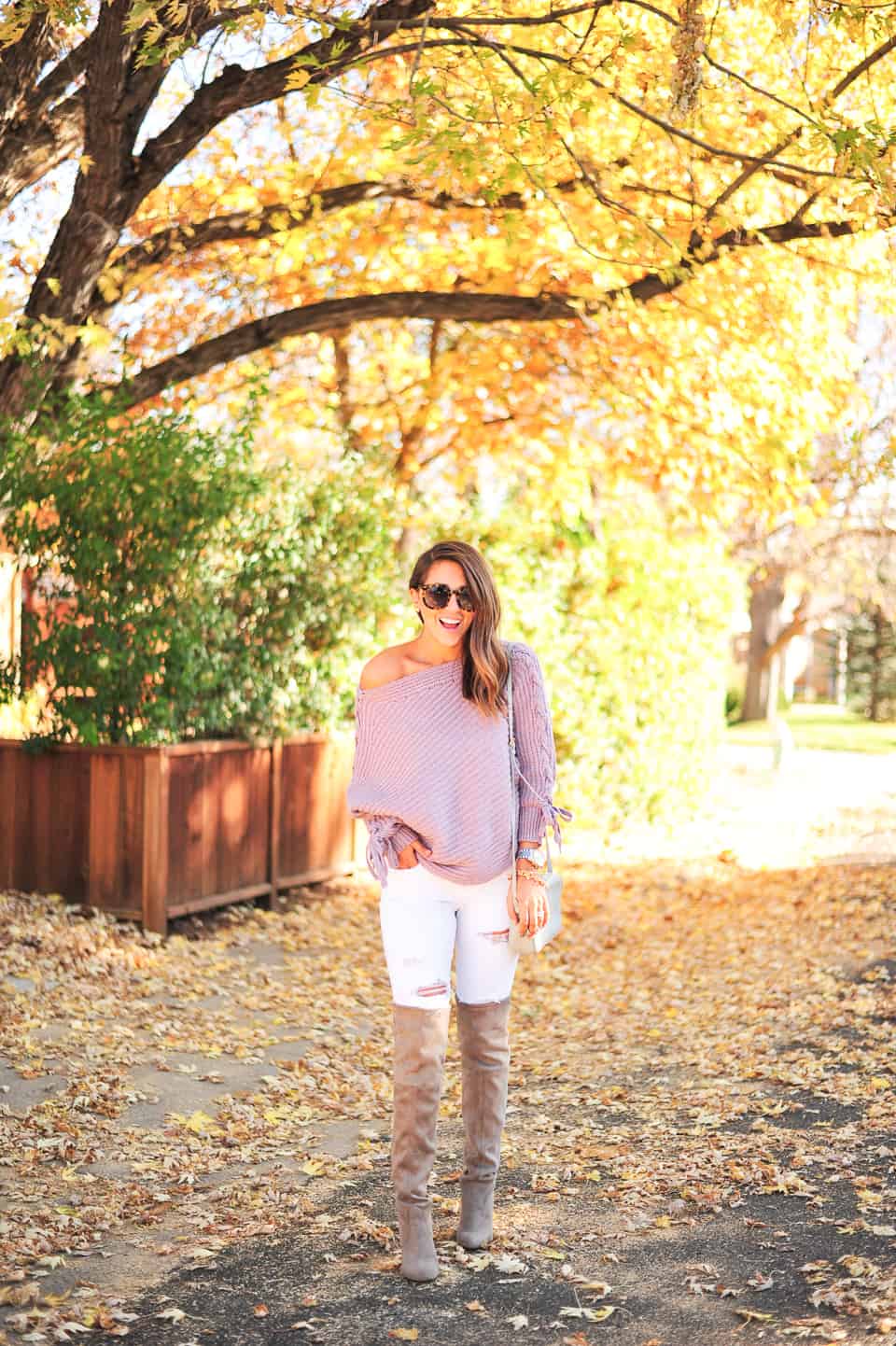 Sweater: Chicwish | Pants: Good American | OTK Boots: Steve Madden (the best) | Purse: Gigi NY | Bracelet: Bauble Bar | Watch: Michael Kors | Sunglasses: Karen Walker
This asymmetrical sweater comes in the prettiest color I ever did see and I went crazy over it when I put it on. I paired it with some light color hues like white denim (bc white denim for me is all year round) and my favorite OTK boots. Hubs and I spent the last couple days in Boulder / Denver with some friends so I wanted to list out real quick our favorites incase you ever find yourself in Boulder or Denver.
Food:
Zeal: (Boulder) Perfect healthy / typical denver place. We came here for breakfast but I also have been here for lunch and all of their salads are so good.
Fresh Thymes: (Boulder) Another yummy healthy spot
Laughing Goat: (Boulder) Little coffee shop on Pearl street. We worked here for a little one day and it was just the cutest.
Foolish Craigs: (Boulder) good for brunch!
Meadowlark: (Denver) We went here for dinner and drinks the last night with the guys and it was so yum. The burger was so good but we all were a little confused what sauce was in it.
*Zoe Mama: (Denver) Was such in a good location and was the perfect authentic Asian food. SO GOOD.
City Spots:
Flat Iron: (Boulder) I love love love this hike! This was my second time and it' such a fun hike. There are multiple trails and is an adventure.
Estes Park: Say no more. Just google this place, and you will be in awe. So much to see, hike and do here.
Union Station: This was in Downtown, Denver and was a fun little stroll. Full of restaurants, famous Ice Cream shops, etc.
Red Rocks is another fun place to go but we didn't get a chance too this time around! Attending a worship concert here would be a dream!
We were in Boulder / Denver for a quick two days so we basically ate and hung out with family and friends but it is definitely one of my favorites!