Fall Romper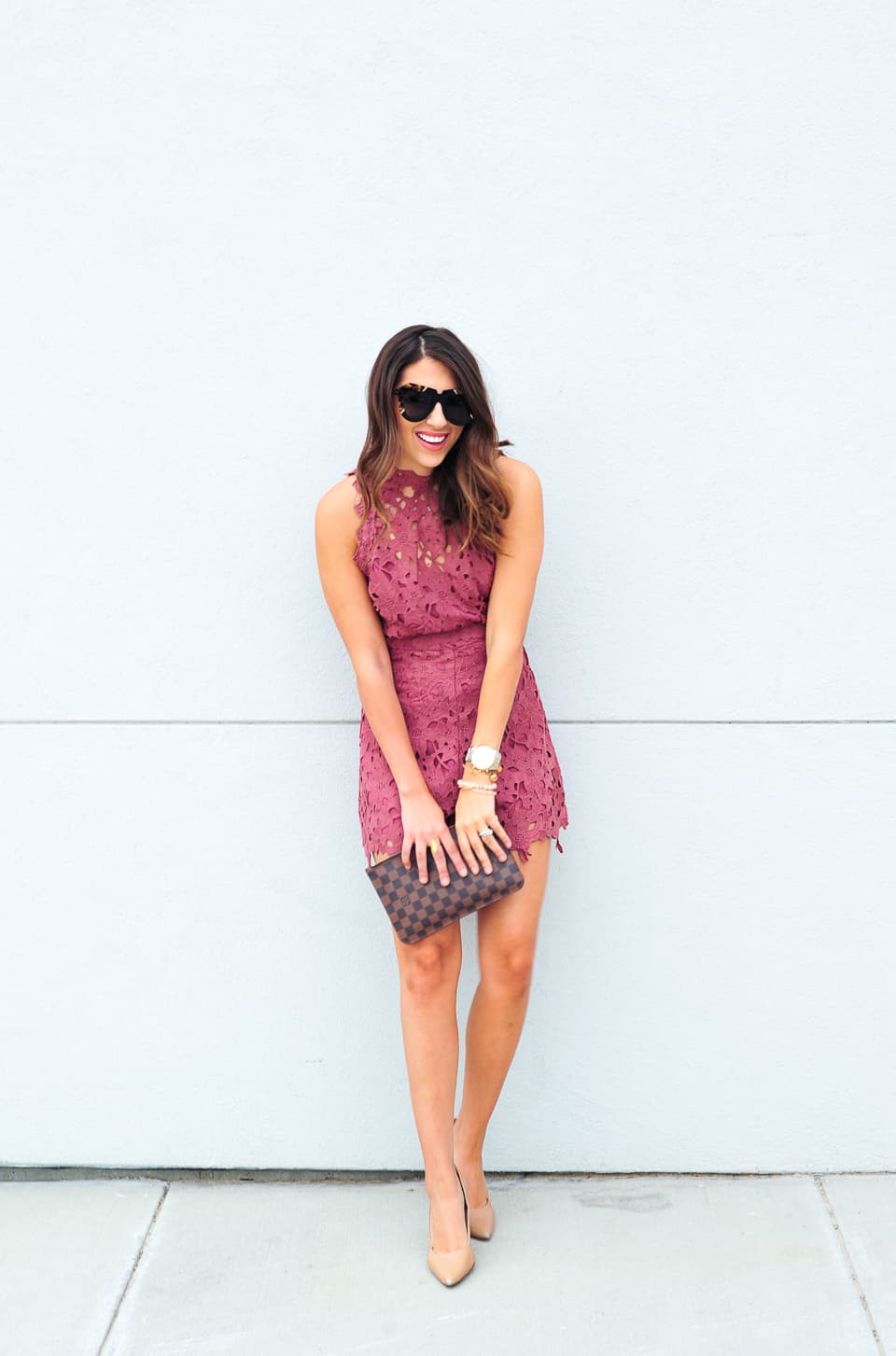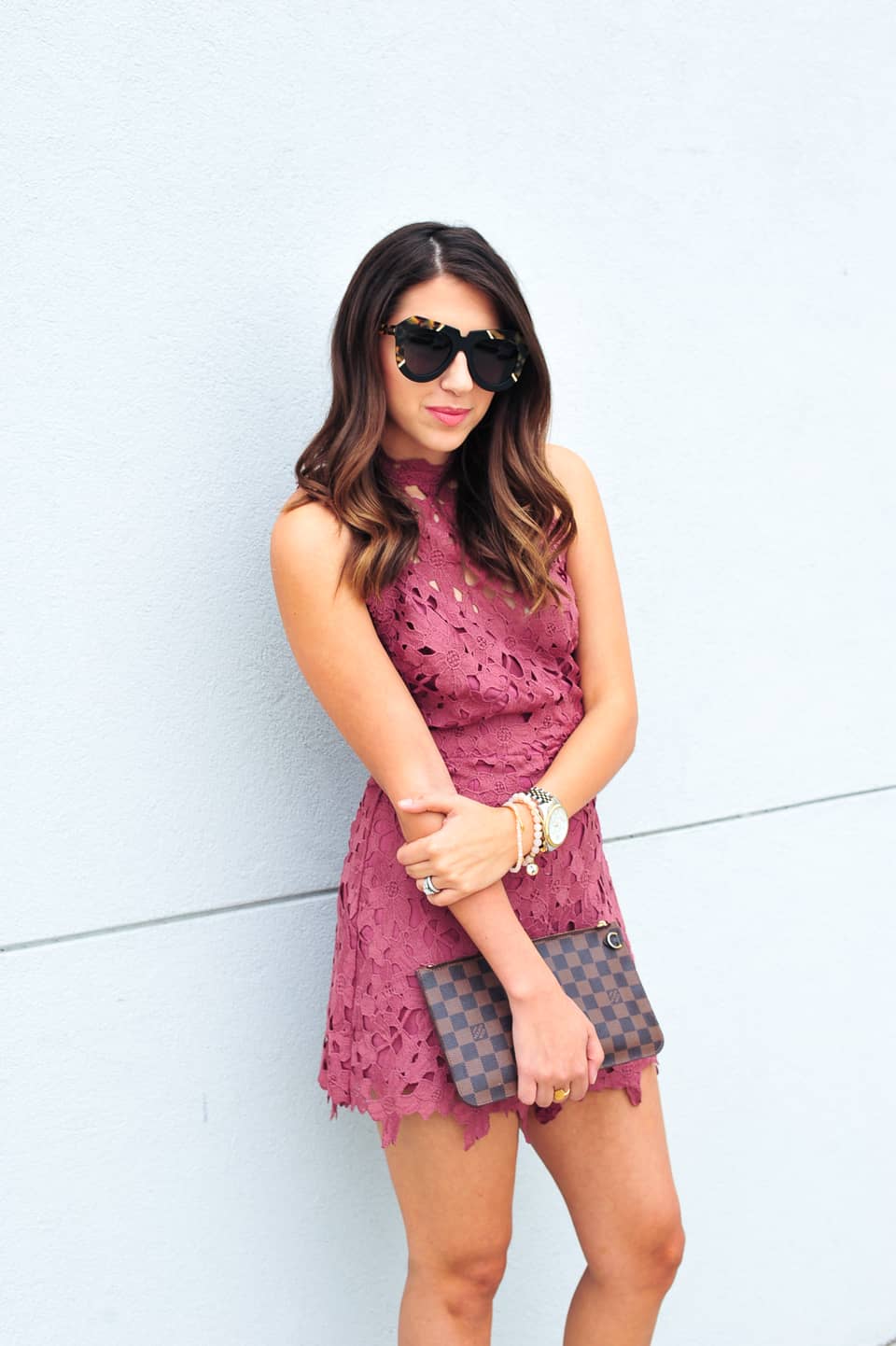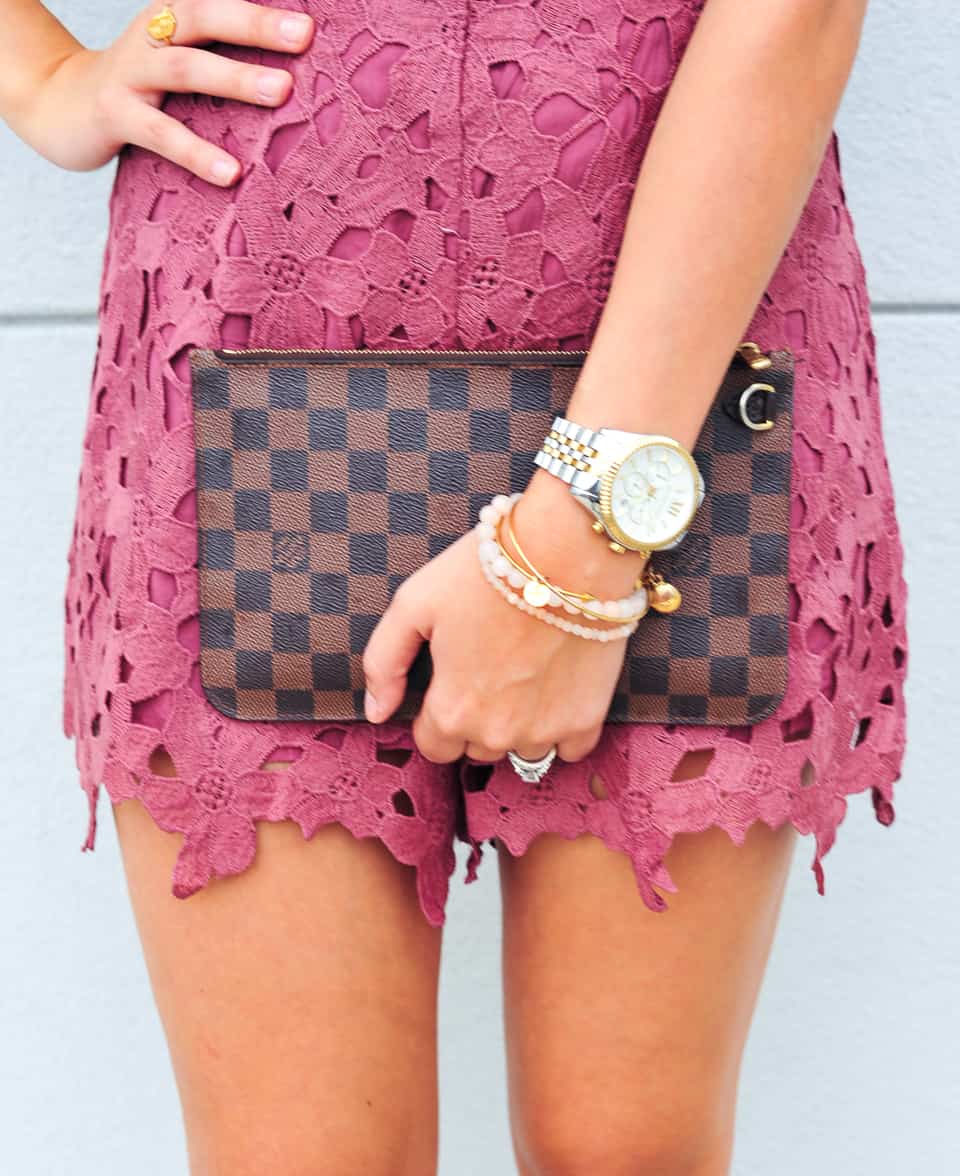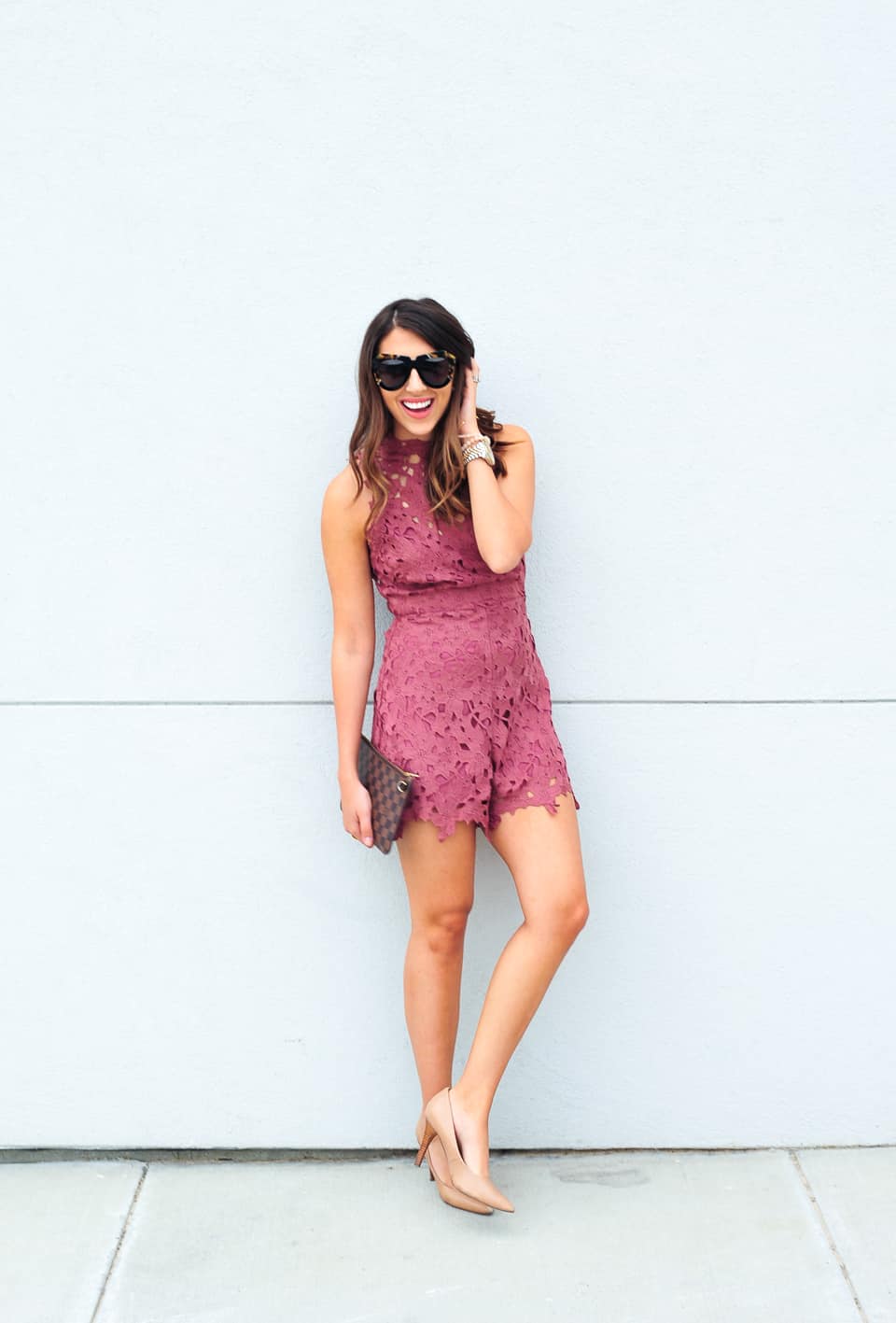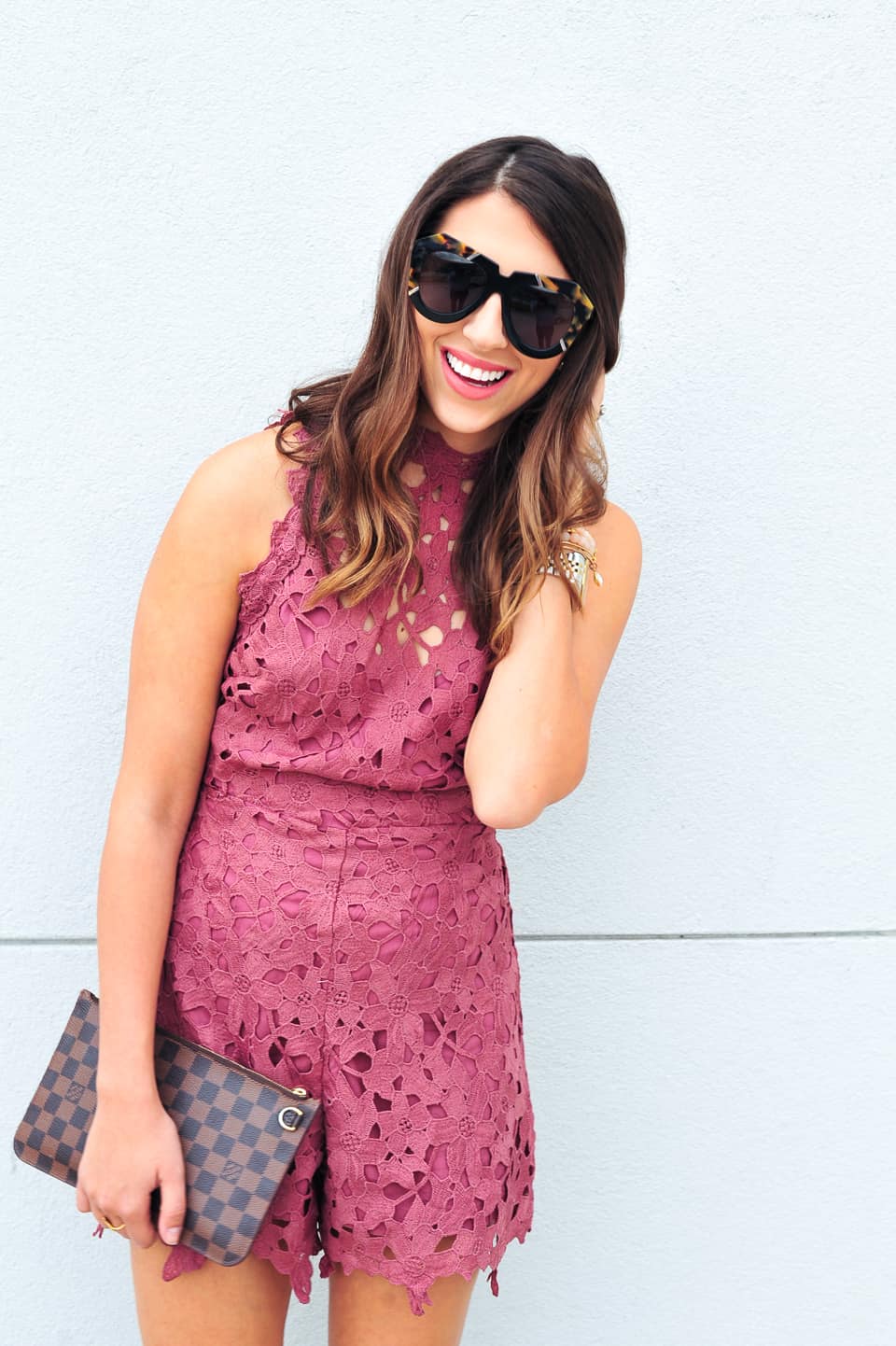 Romper: Leith  | Shoes: Nine West (sale) | Sunglasses: Karen Walker (code: dressupbuttercup)
I am obsessed obsessed with the color of this romper. It's so perfect for this time of year and for your cooler weather darlings. I would so wear this romper to a wedding and reminded me of the popular blog post I did way back – "Can I wear a romper to a wedding?" I got so many compliments on this romper when I wore it last week. These shoes are my holly grail and luckily they are on sale. I have about 4 nude pumps very similar to these and I keep going back to my Nine Wests.
I also am a huge fan of big glasses and can't stop with Karen Walkers. I want them all, so luckily I am apart of the Ditto program that I get to rent out sunglasses monthly and my wallet thanks me. Think Netflix but with sunglasses! You can use code: dressupbuttercup for a free month.
Happy Monday babes! We got into Boulder, Colorado late last night. I am sharing a place with 5 guys baaha I may have crashed their guys trip but this isn't the first time! I get to see my best friend tomorrow and I literally can't wait. My heart is so excited, long talks and snuggles have been way over due!