Express Yourself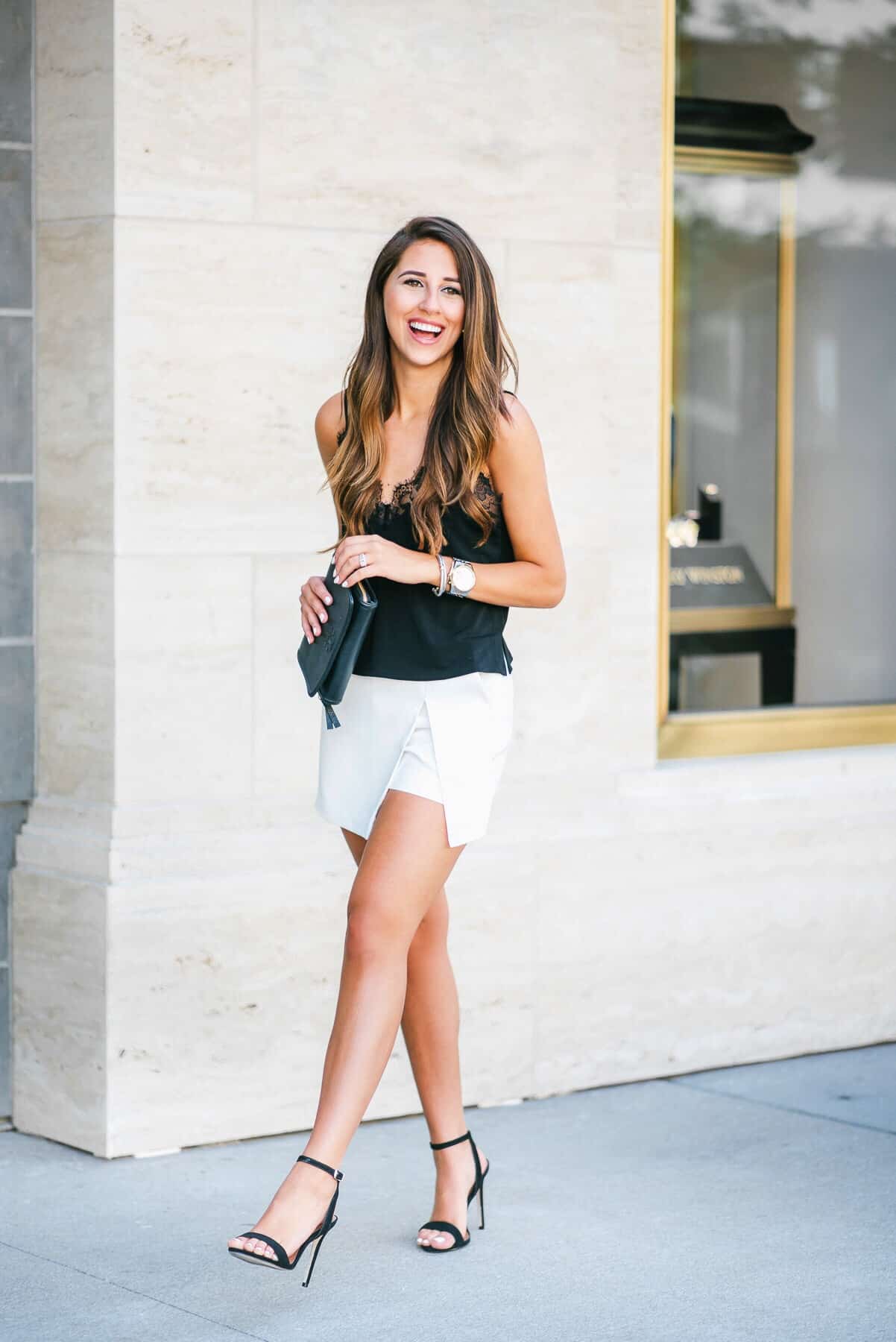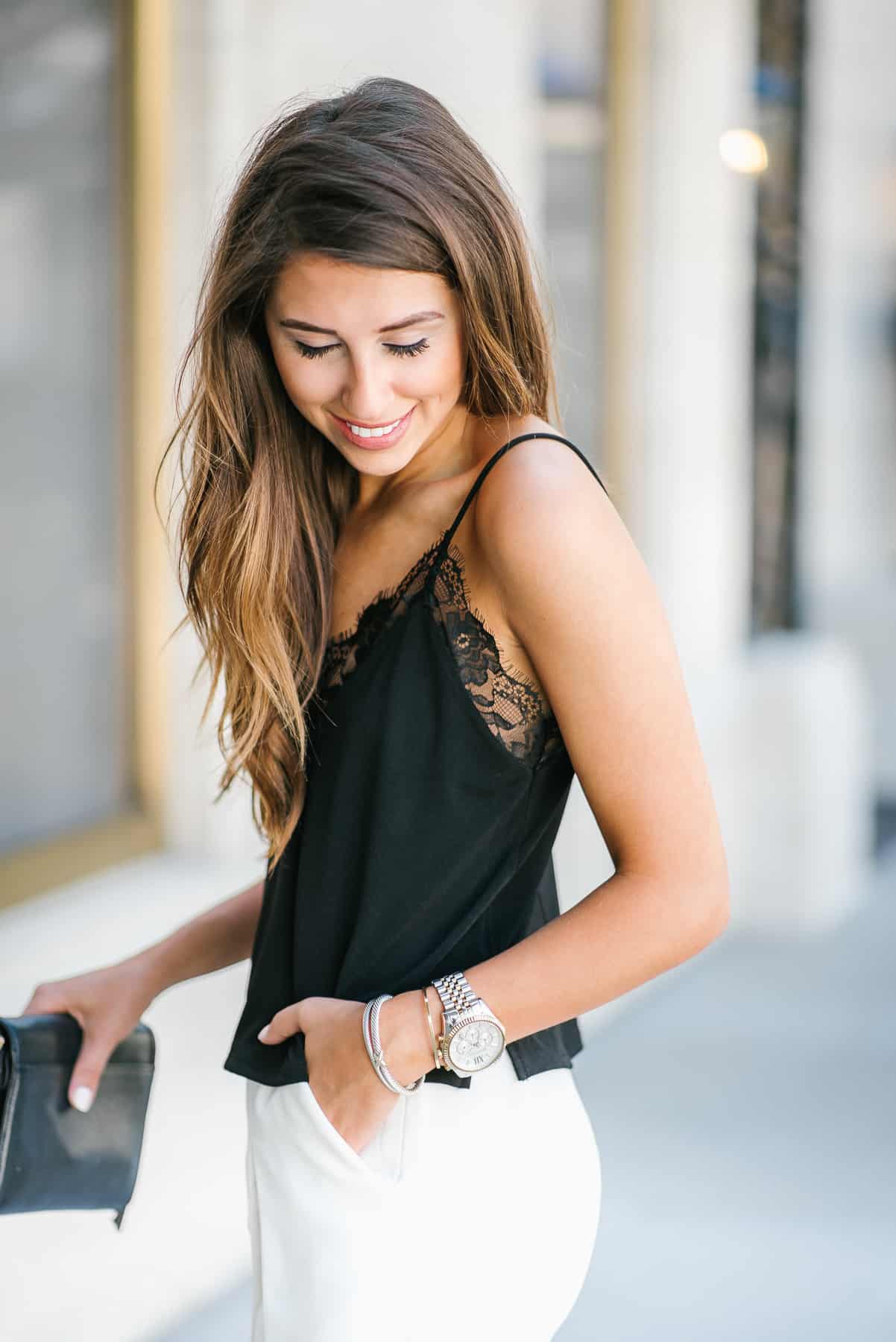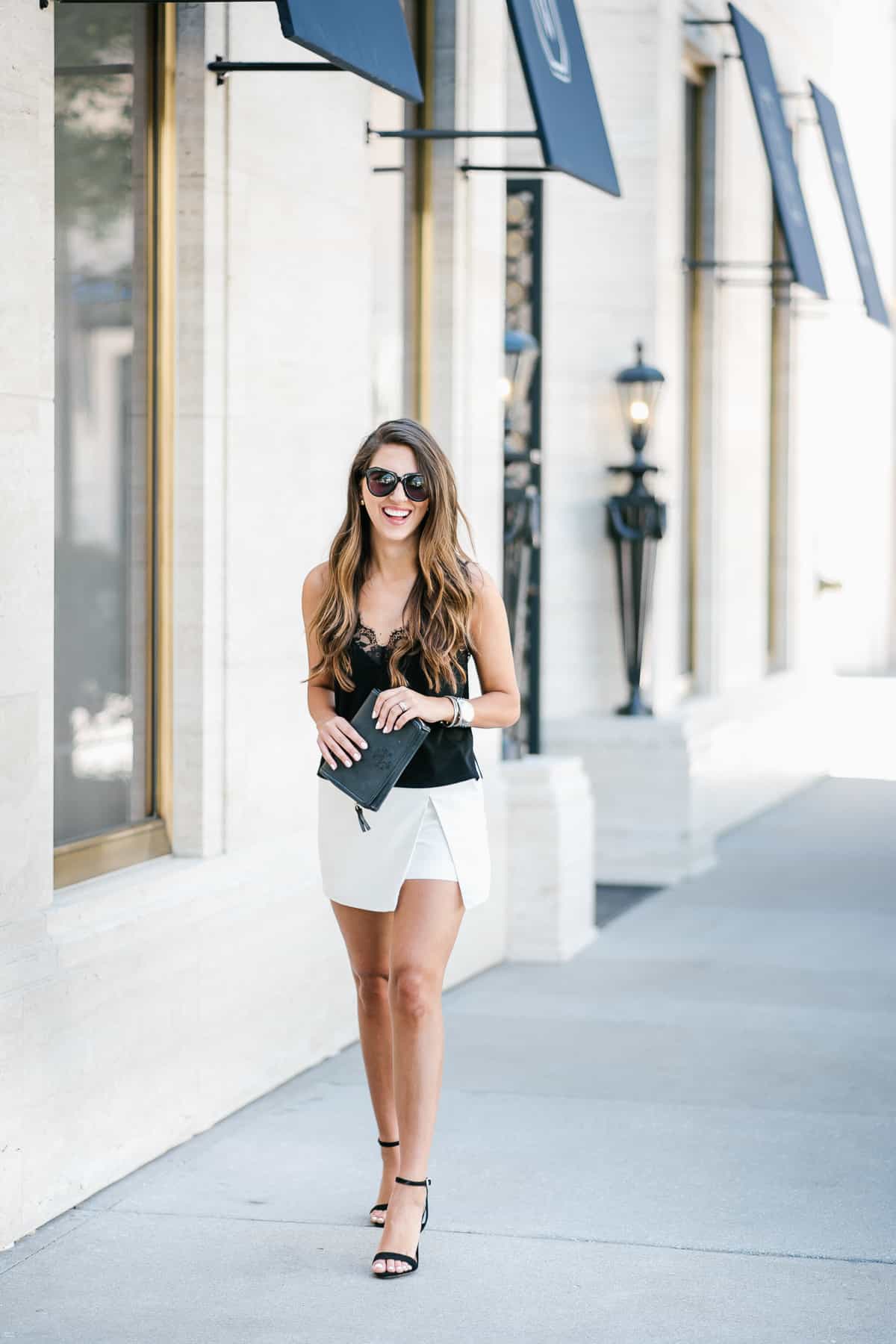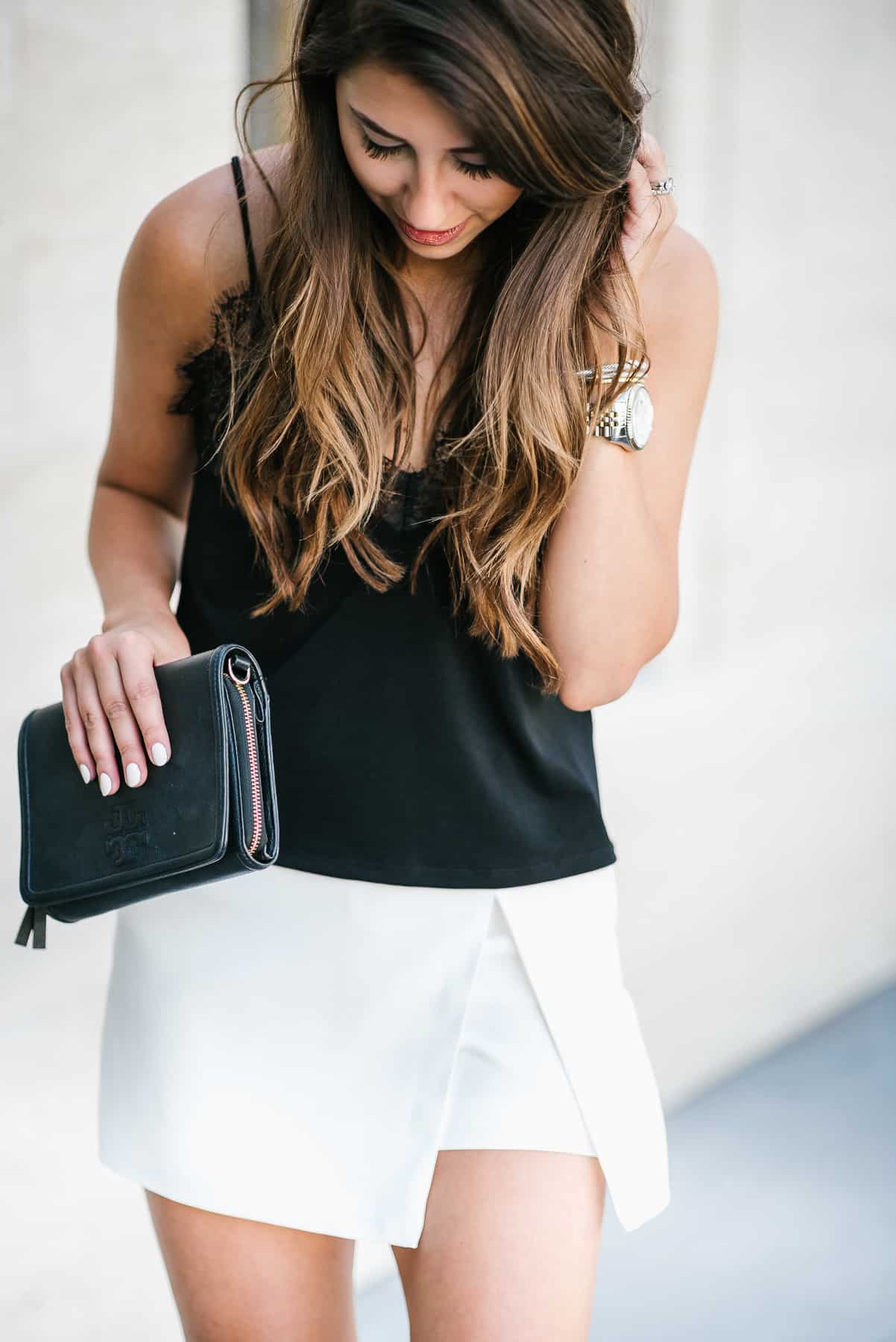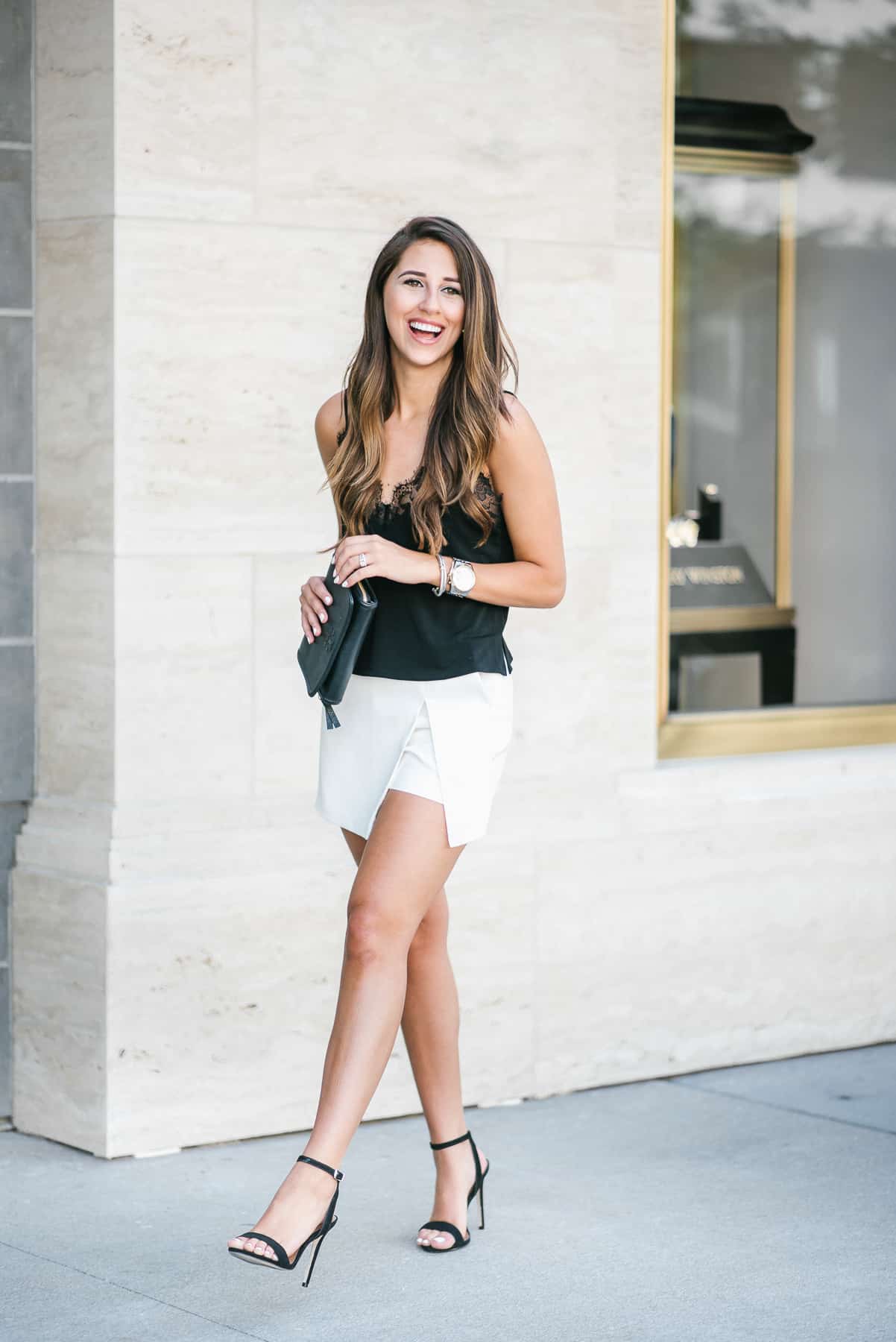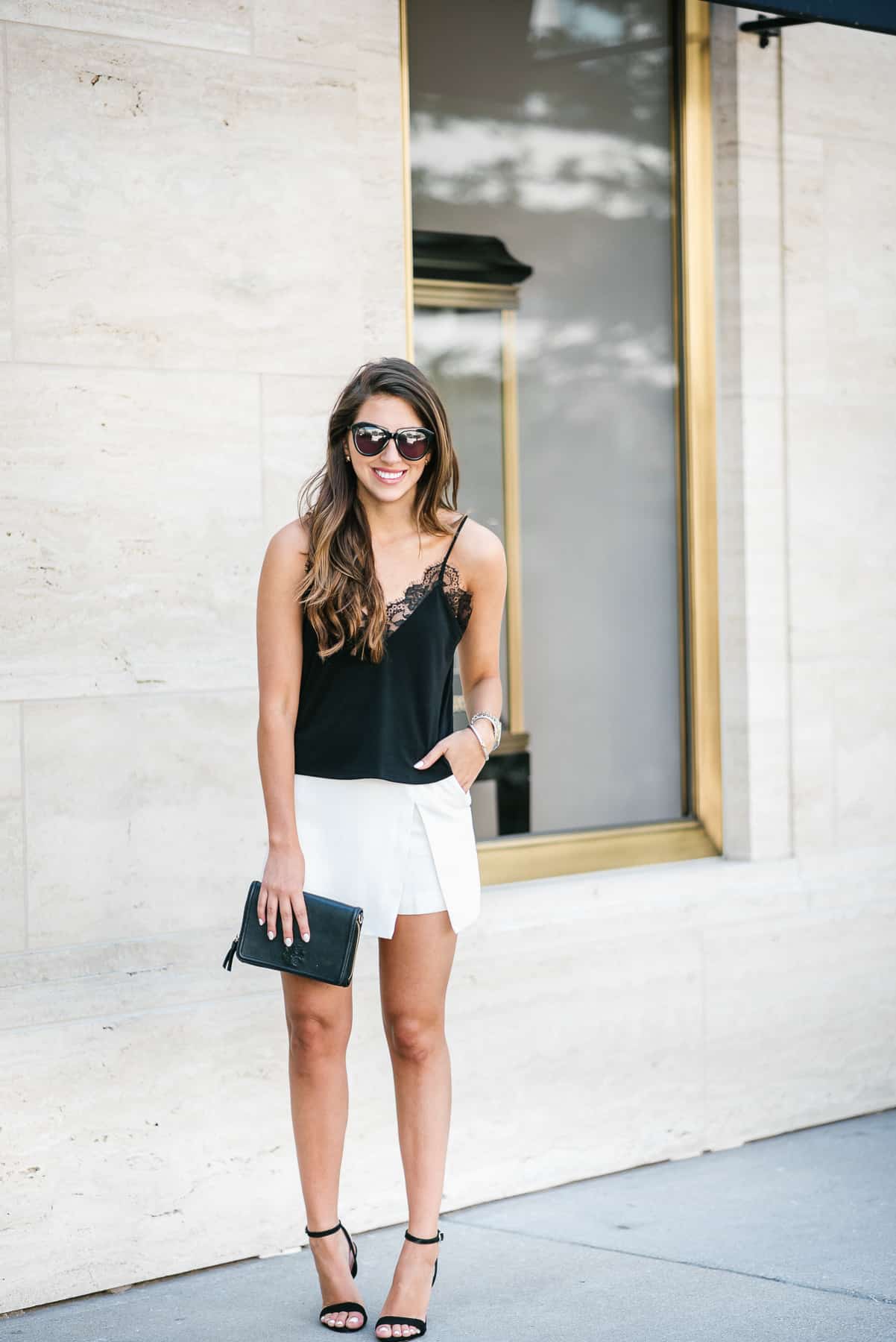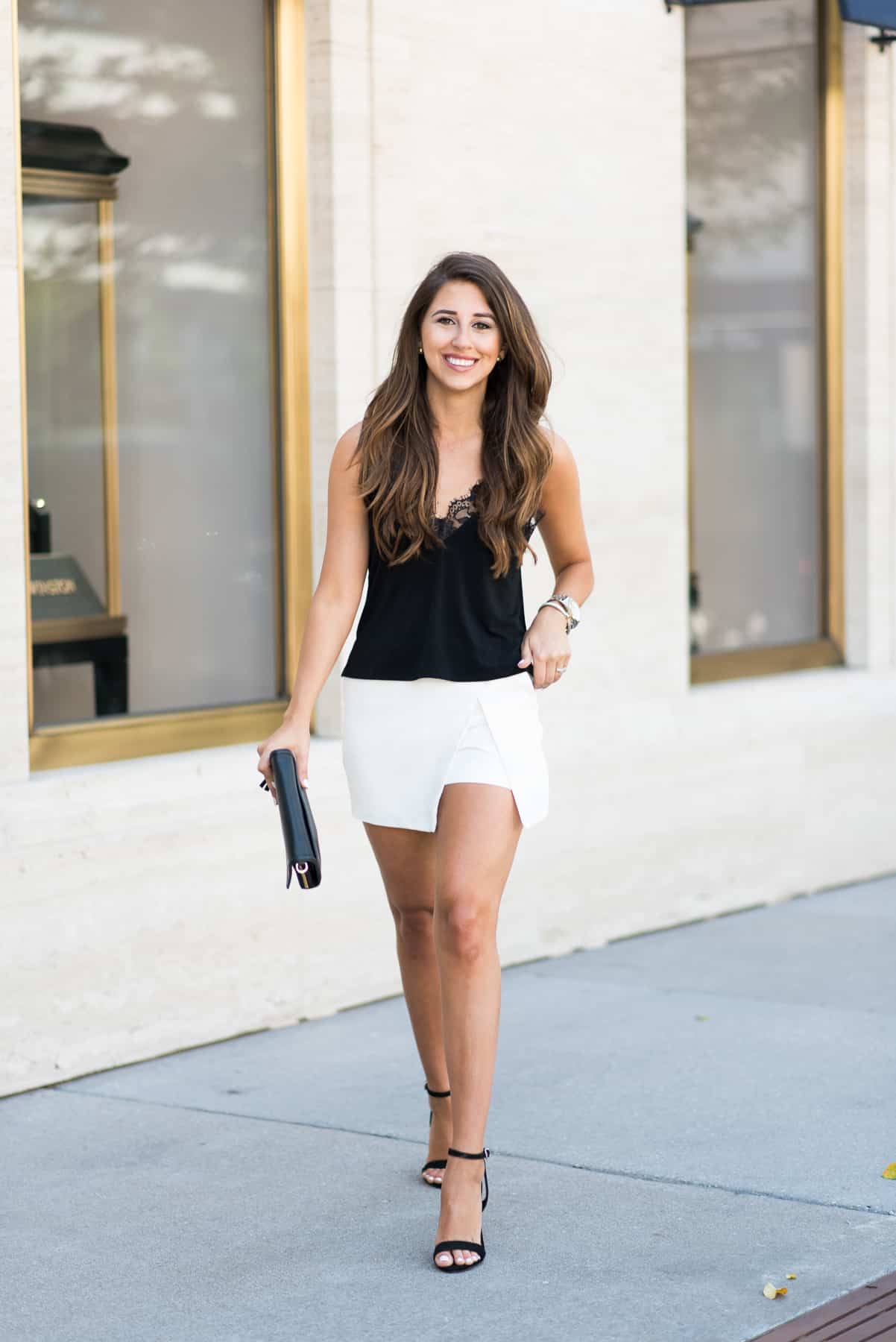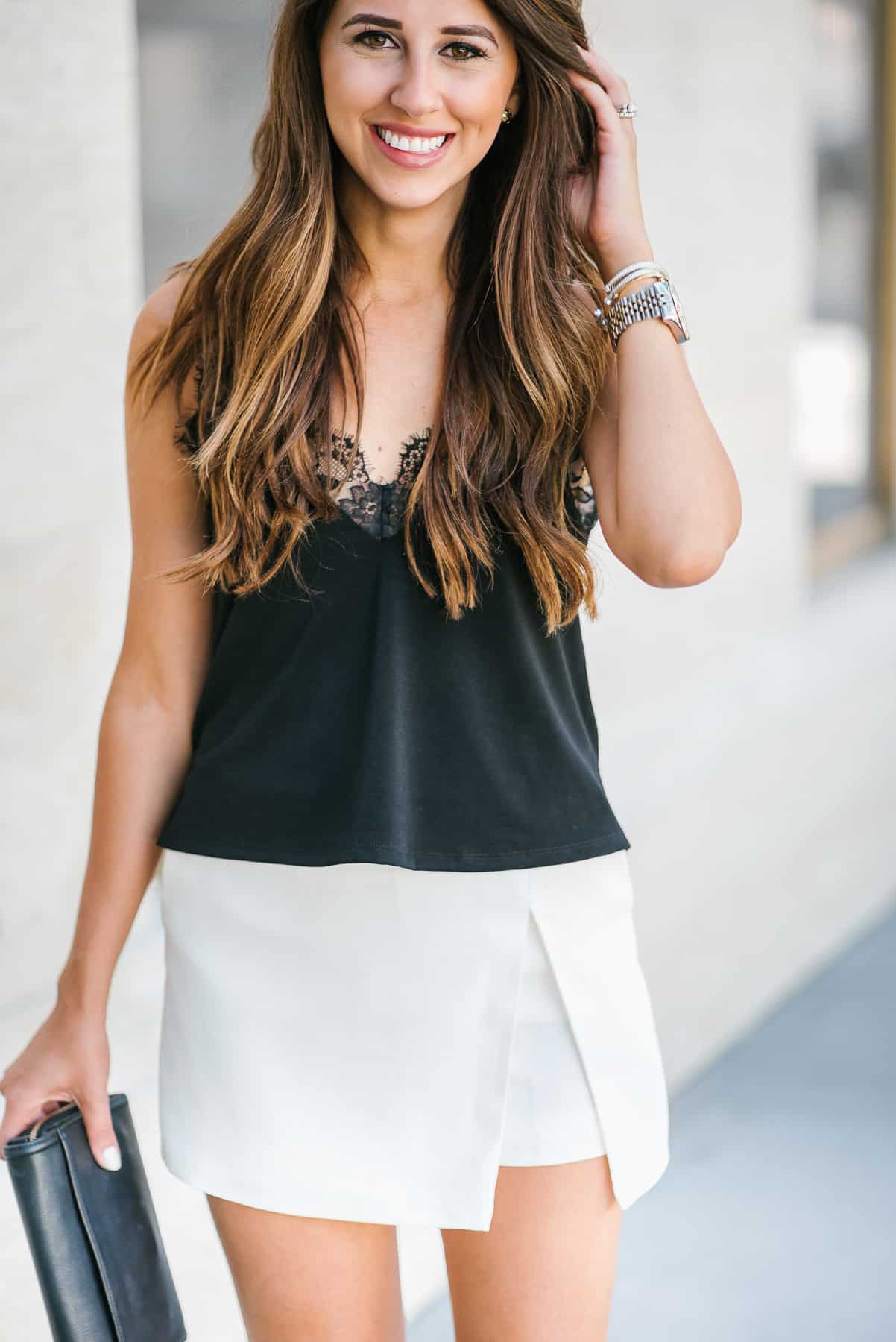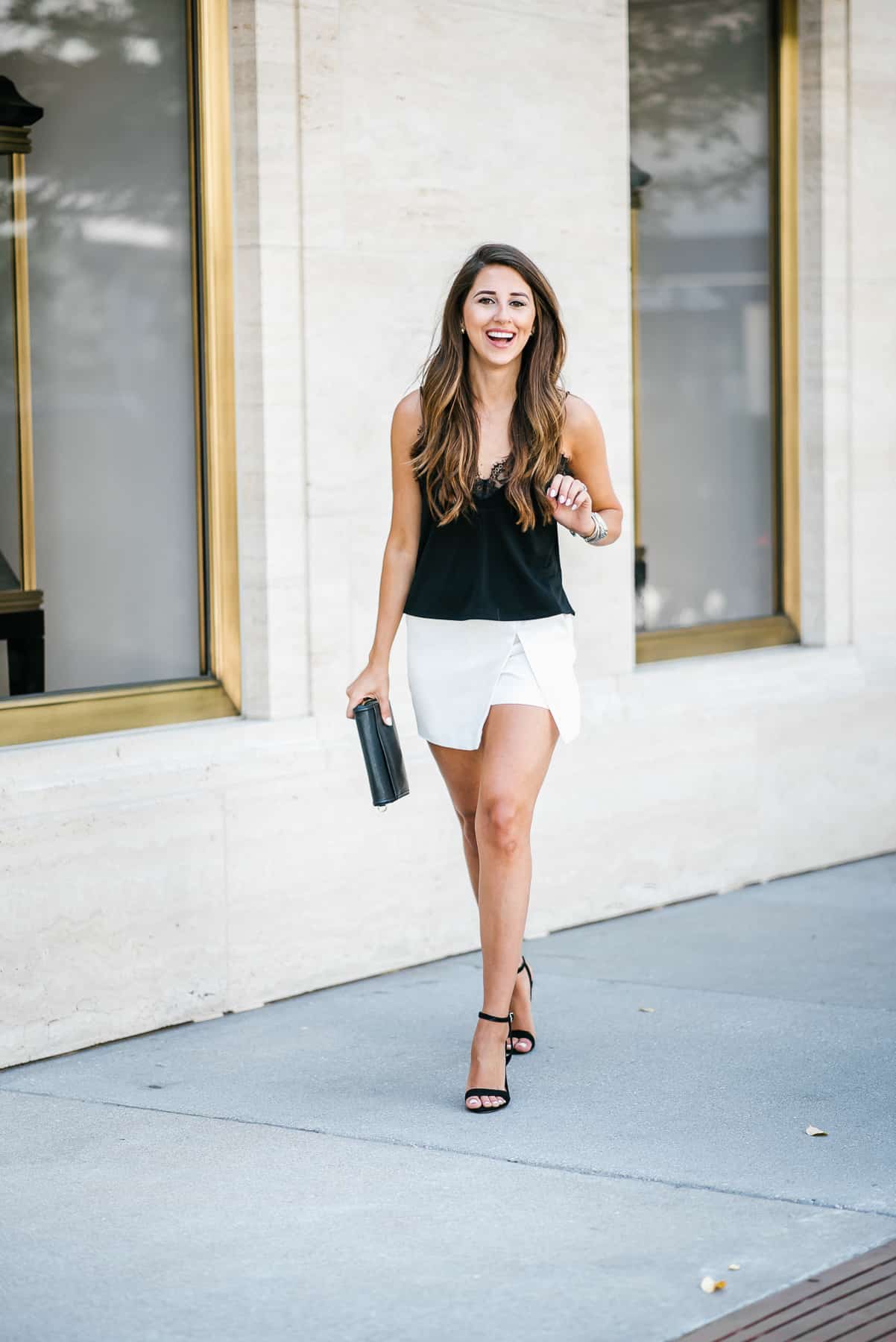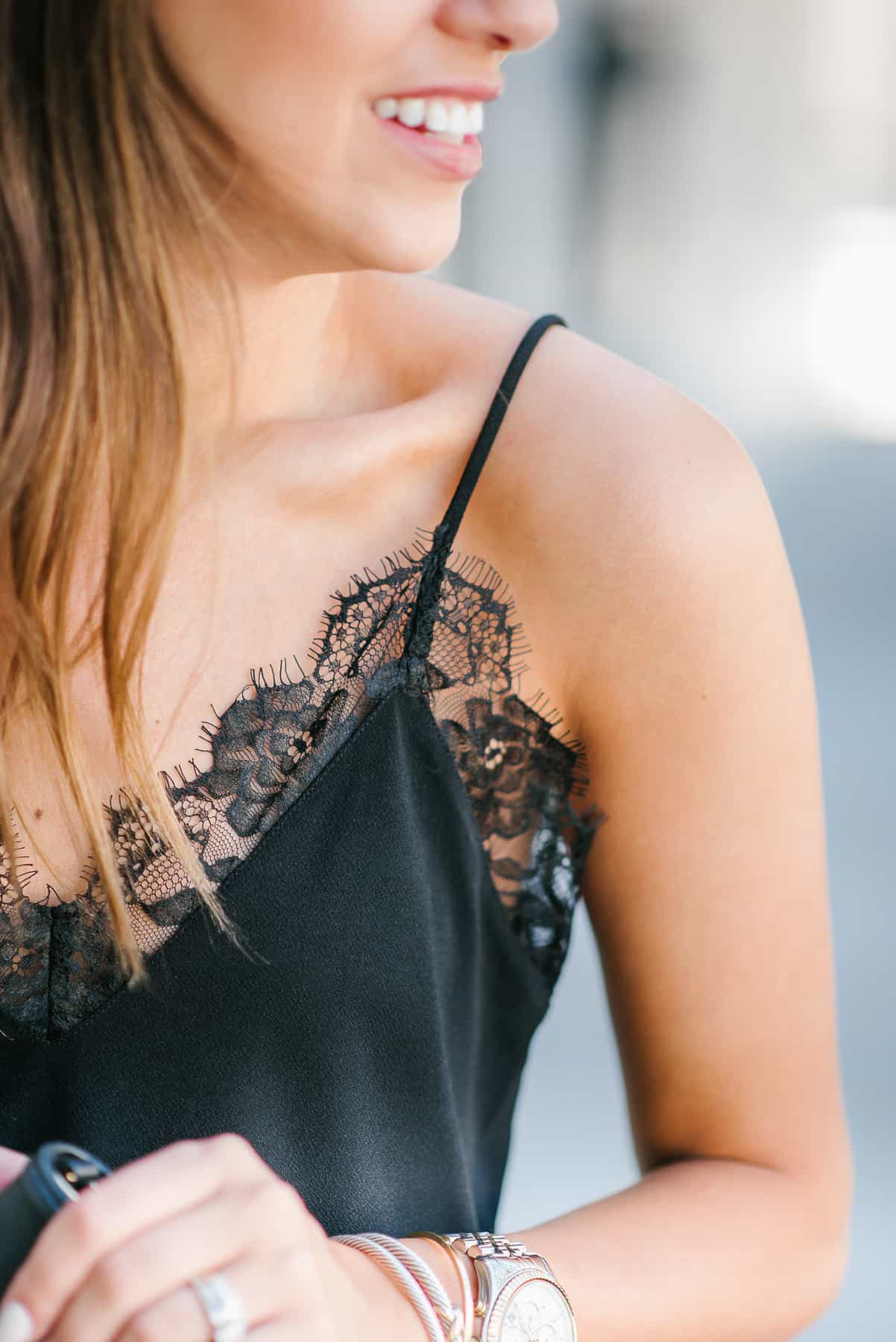 Top: Express | Skort: Express | Heels: Steve Madden | Clutch: Tory Burch
I wore this outfit to my sisters graduation dinner last week and I am so in love with it! This lace trim cami is on major trend and is currently my new obsession. I love the price point on the cami and how romantic it makes me feel. I also have a serious obsession for skirts since I feel instantly dressed up, so you can imagine how I felt when I came across this skort. I actually prefer a skort over a regular skirt since it's way more comfortable and can be dressed up or down!!! I am thinking of all the ways I can wear this one, either with a basic tee or more dressed up.
I've gotten asked before "where do you go that you need to be so dressed up all the time"? I realized that I definitely don't need to be so dressed up, and could wear flats / jeans half the time but what is the fun in that?! I love to express myself with outfits and whats on trend so dressing up has been a normal dress code in my life. It also helps that I am in Houston which dressing up is a norm and we have plenty of events / dinners to dress up for!
I had a couple girls tell me they have been loving all things Express lately so I didn't want to miss out and put an order in immediately. I have a similar pink cami for like five times the price, so I got SO excited when I came across this top. I probably will live in it! Before dinner, I was wearing it around the house, and Ted was like "ok go get ready for dinner". Haha! I was like "excuse me this is what I am wearing" and he was so confused how I could wear that top out in public (which secretly made me love it even more)!
I also have been wearing this top from Express NON stop with my new jeans (obsessed) and neckerchief. I did a huge IG stories haul on Friday of all that I bought and as always, loved your responses! I included everything I purchased in the widget below.
Happy hump day babes! Since Teds away, I have HH scheduled every night! I think I plan on bringing out this cami again for a HH night. Anyone not know what HH stands for?! Lol I had a friend ask what it was and now I can't stop calling happy hour, HH.