DM Round Up
Do you have a link for your headband? I love a good bandana to protect my scalp from sunburn!
I just got this bandana from Free People! Not sure how I feel about it as a bandana still, Rosie said I look like a grandma haha but I've been tying it on my bag But that's so smart to wear in the sun to protect your scalp!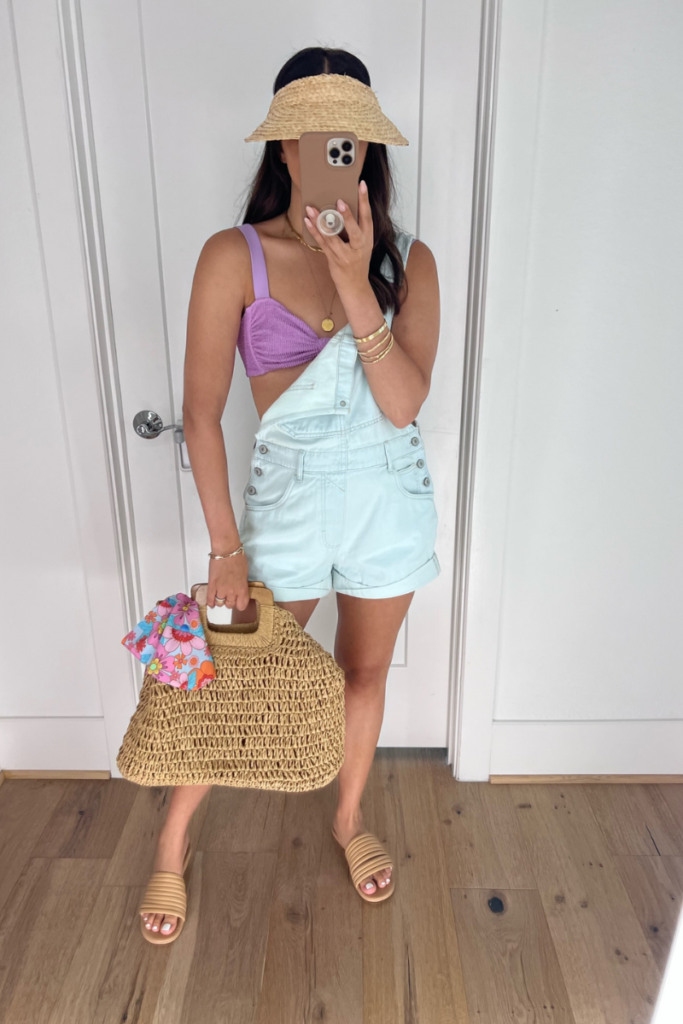 Can you share a link to the tumbler you've been using?
I use the Reduce cup!! I packed it with me both times I was in the hospital having Rosie and Jet, it's so good. Spill-proof, has handle and fits in cup holder and keeps your drink cold hours. Still want to try the Stanley cup but they're never in stock, so if you're looking for a similar one I'd definitely recommend this one!
Link for your purple workout set!
Ordered this purple set from Amazon in a medium. Still not bold enough to wear by itself but love throwing oversized tees or a big button up over these.
Can you link your nude heels?
I wore the Marc Fisher Davia Sandals this week in my Reels! I got them in a few months ago and have been grabbing them more and more. They're not too high and pretty dainty looking. I feel like they go with a lot!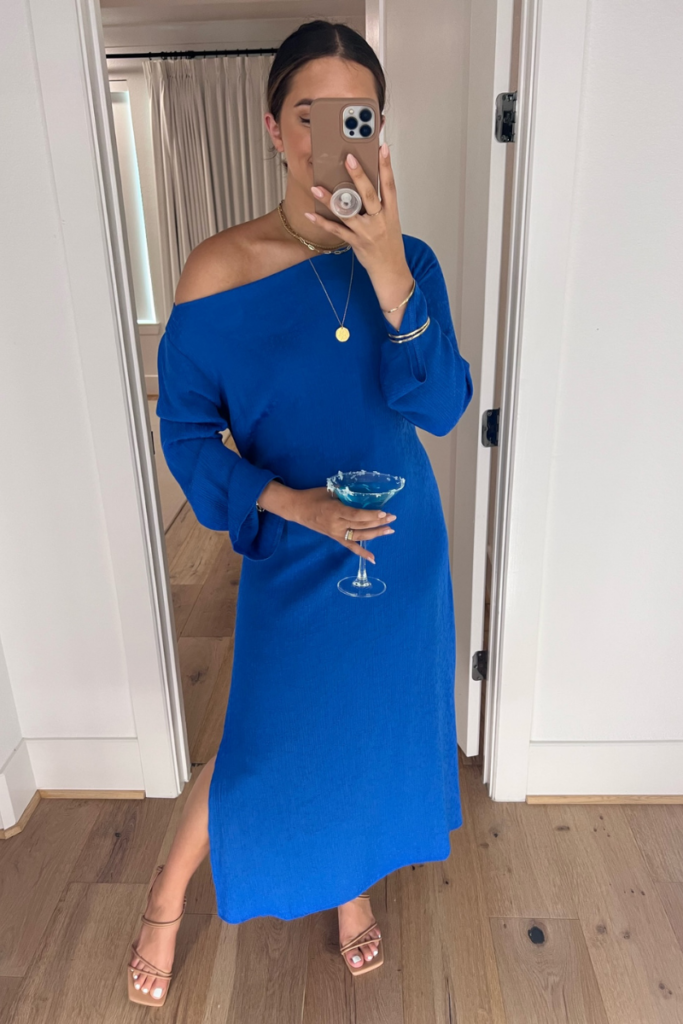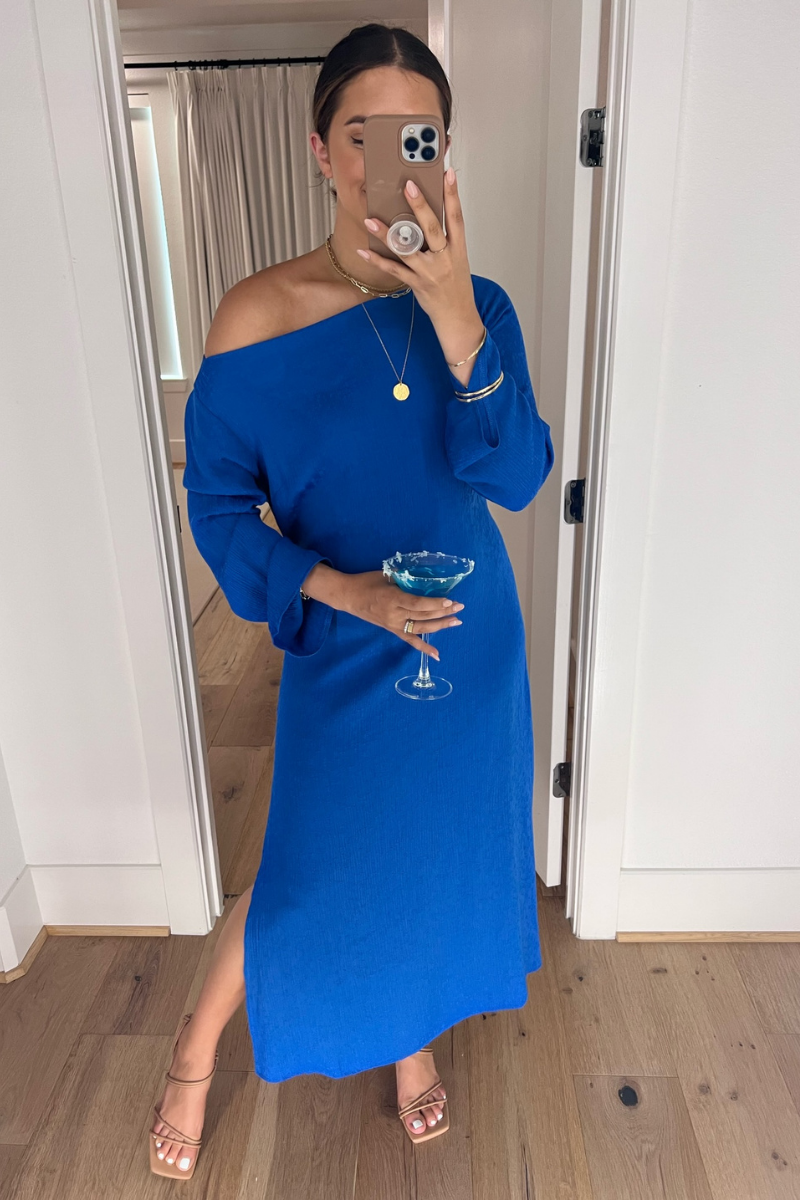 What sauna does Katy have?
Katy just got this sauna from Wayfair a few months ago and I had been wanting to try it out so badly!
Can you link your straw crossbody bag?
Just ordered this sling bag from Altar'd State! I got an ad on IG and thought it was so cute. Reminds me more of a backpack than a crossbody bag and bigger than the Lulu Belt Bag if you're looking for something that holds more stuff!
Link to your floral shorts!
These floral shorts are actually a skort from Lulu's! Love how much those are coming back haha. Ordered a medium in this and would say it fits TTS.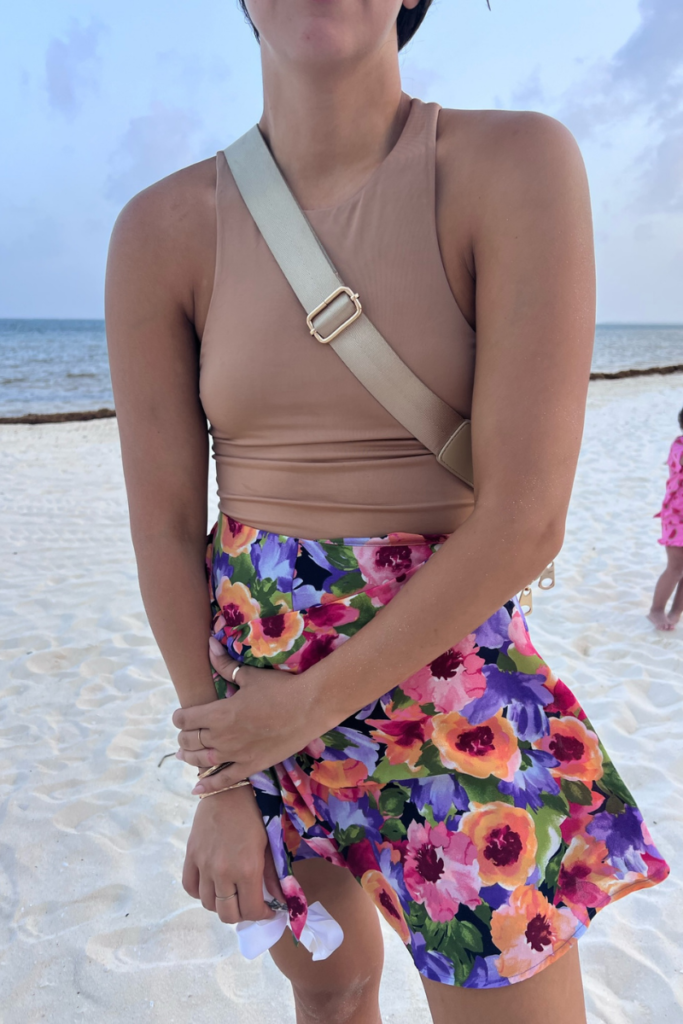 Where is your colorful bikini from?
This pretty 3 piece bikini set is from Amazon! Comes with the suit and a matching skort that is surprisingly good quality. My friend wore it to our mom's pool day the other week after I had ordered it and it looked so cute on her I couldn't wait for mine to get in! I ordered a small in the set.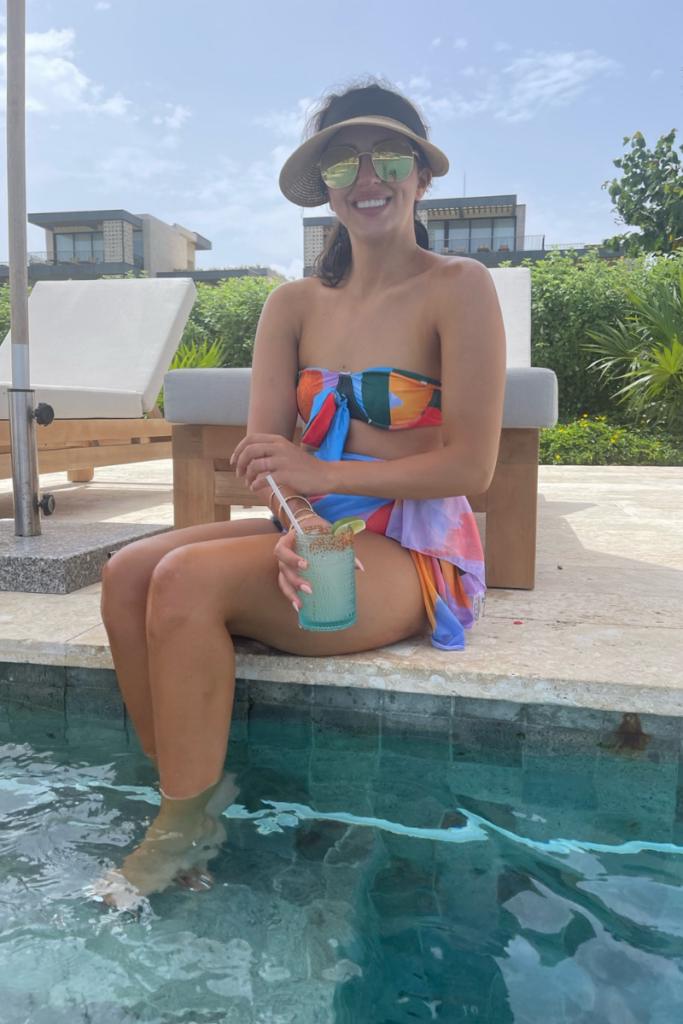 Does the Veer wagon work on the sand?!
Yes!! We bought the Veer wagon after a family at the airport was telling us about how great it was but this is the first trip we brought it on! It was so easy to travel with–it collages so it can be checked at your gate which means you can use it all through the airport with your kiddos. Comes with shade attachments which we brought for the beach. Had an easier time getting through more packed sand but still doable on the rest of the beach and so handy to keep the kids in there instead of a stroller.