DM Round Up
March Week 2
Answering your most asked questions and sharing links to the most requested items from last week!
Can you share Ted's pants from the Bahamas?
They're 7 for All Mankind Luxe Sport jeans in the light khaki color! He loves the way they fit, says he buys the same pair every year.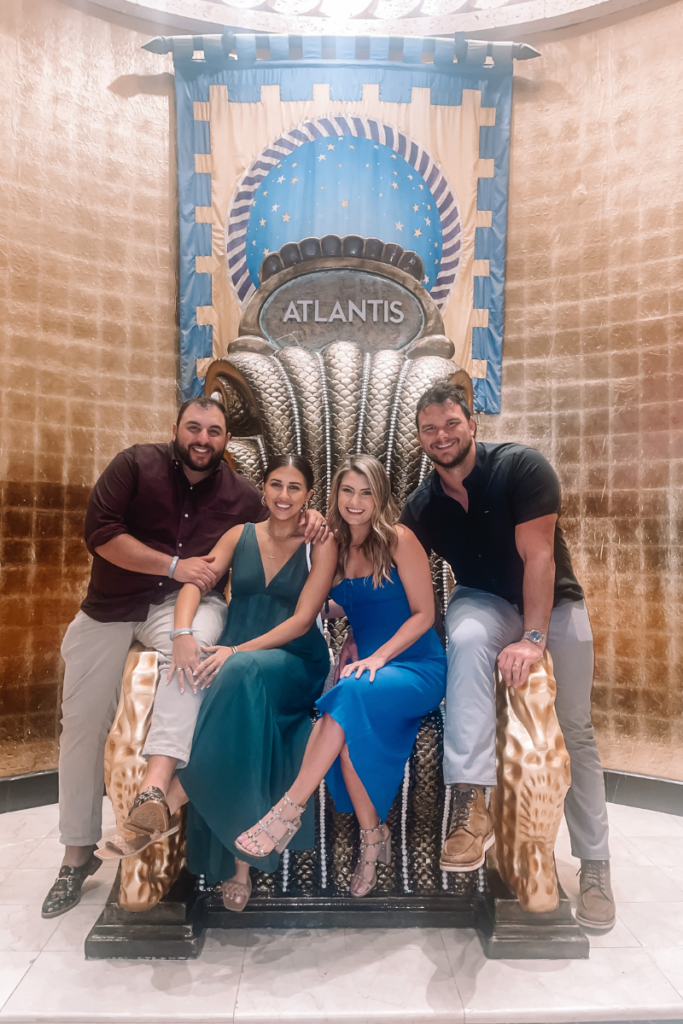 Did you have to wear a mask in the Bahamas?
We didn't have to wear a mask anywhere at our resort unless you were on the casino floor , but we visited the Atlantis resort and were asked to wear them there. Shared all of the COVID protocols and travel requirements in this post!
How does Mobile Passport work?
It's an app that lets you input all of your passport info and fill out the customs form through the app instead of doing all of the paperwork on the flight before you land when traveling internationally. There's a separate line at customs for people with the app so it saves you so much time. Once you fill out your info in the app, you get a QR code so you just have to show that and your passport and you're good to go! Some people did note that their airport went away with this feature so it's not guaranteed. Would check with whatever airport you're flying into to see if they accept this!
Link to your aviators!
Bought them during the last QUAY sale! They're the On a Break sunnies. Love that they're polarized. They have great sales throughout the year, so will let y'all know the next time they're on sale if you don't want to pay full price right now.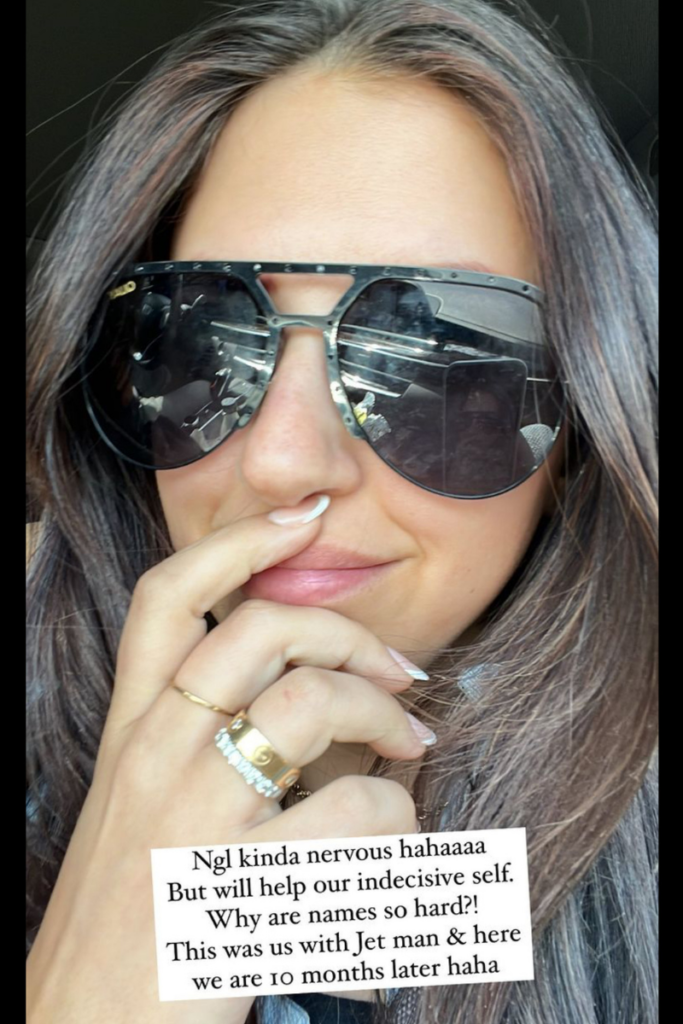 SHOP MY FAV QUAY STYLES

What car do you have?
We have a Cadillac Escalade! Such a good fit for our family because it has so much seating and storage. Will definitely come in handy having 2 kids and 2 dogs now lol. We have the regular version not the extended! I love it!
Black heels you wore this week
They're Guess but I got them from Nordstrom! They've been selling out so found them full stock on Guess. Loving the strappy simple black heel look lately…I will say they were a comfortable heel height but harder to walk in than some of my other pairs.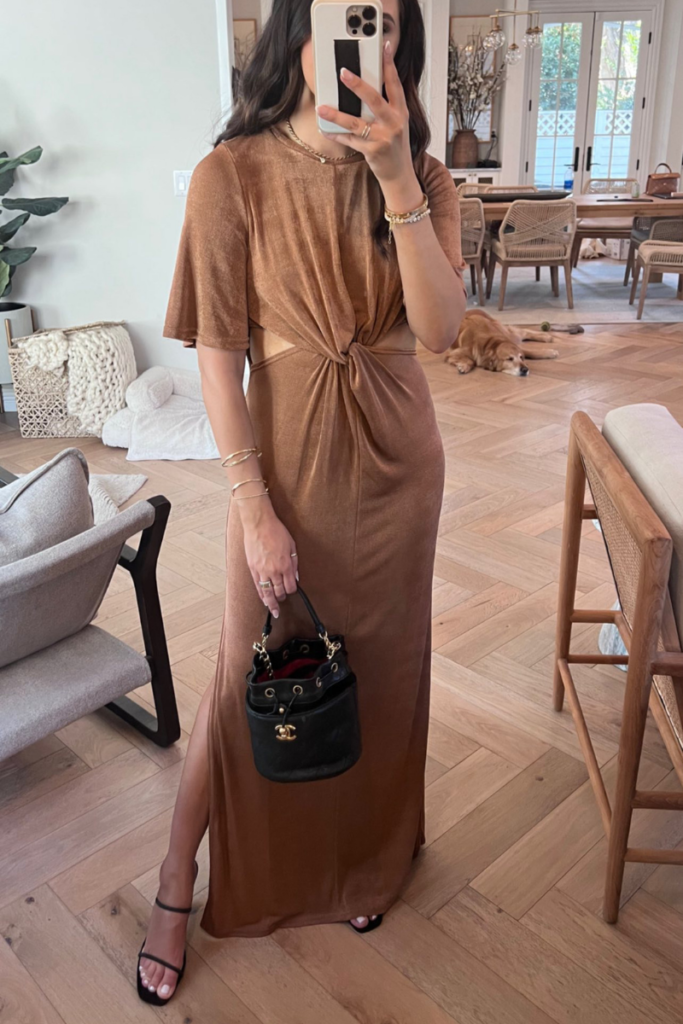 SOME OF MY FAV BLACK HEELS

Link to your grey joggers?
They're Sweaty Betty from Nordstrom. Definitely a splurge purchase, I never spend that much on sweats but I've heard great things about the brand's quality so decided to invest. Looks like they're selling out, so will link some similar options below.
SHOP SIMILAR JOGGERS

What breeder did you get Walter from?
A lady that follows Ted in the Houston area messaged him on Instagram! She said they had a litter of Goldens available and thought we would be a great home for one. He tried to convince me for weeks and I kept shutting it down but eventually caved lol.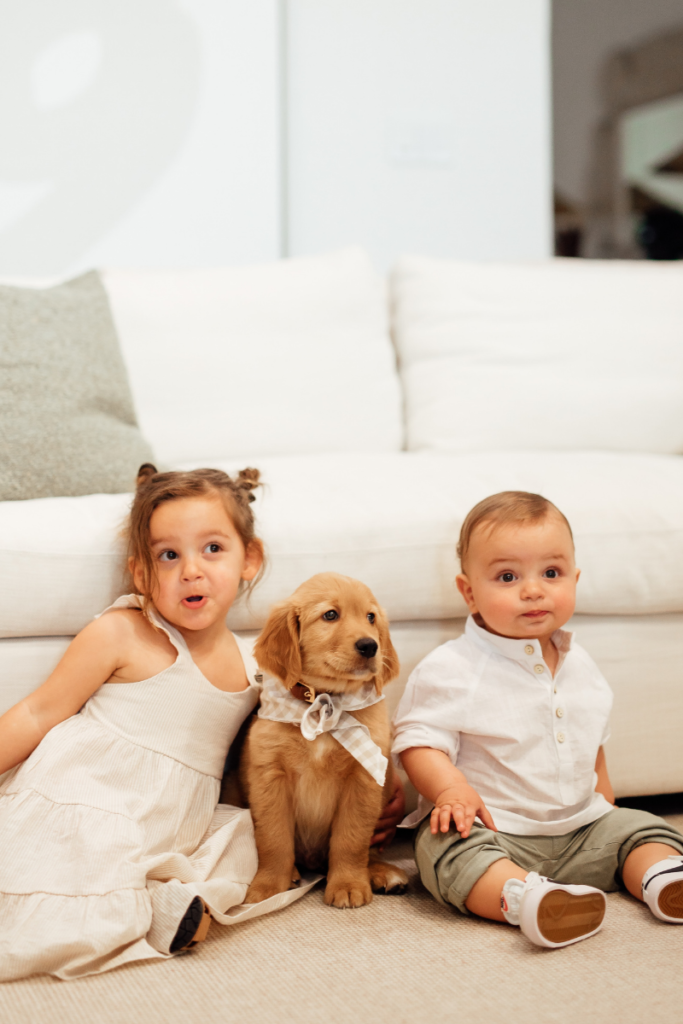 Where is Walter's collar from?
It's from Harry Barker! It's real leather so hoping it lasts him a while. We also got Chewy the same one so they match, how cute.
PUPPY SUPPLIES

Where did Katy get the prank card for Ted from?!
I'm not sure what website she got the exact card from, but this one from Amazon looks similar! Literally could not get it to stop singing haha he was so confused.
White leather pants link!
They're Topshop! I liked how high waisted they were and how they fit on the tummy. Wider leg than the Abercrombie ones but still liked the look. They're selling out on Nordstrom so if they don't have your size, I found them on Asos too with some sizes left!