Crushing On Leopard Print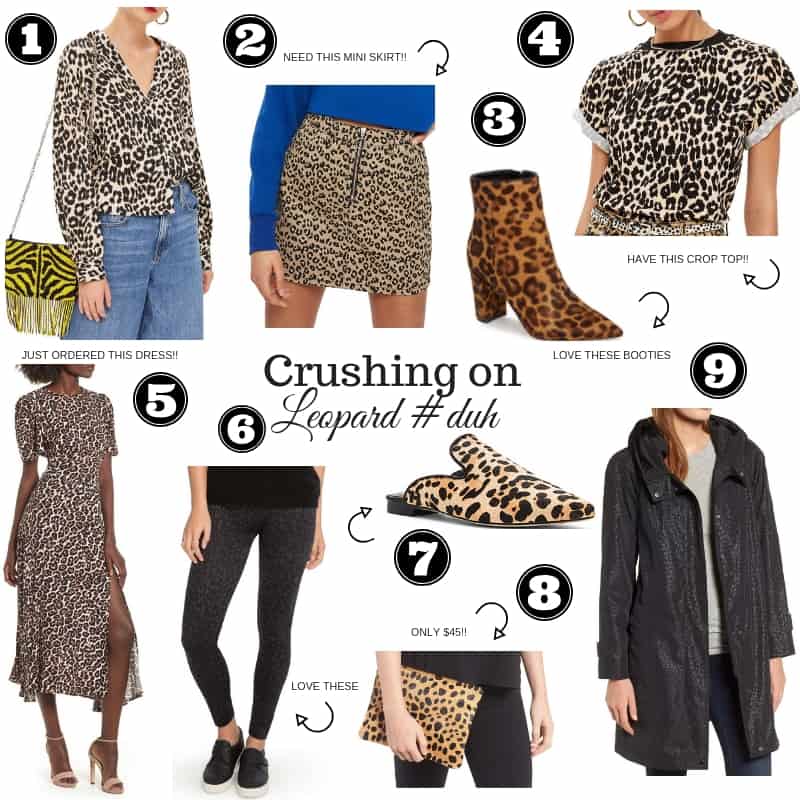 Crushing On Leopard Print
1. Top: Love this button down long sleeve blouse for fall! It would be perfect to add a little fun to your workwear or a night out with the girls!
2. Skirt: I definitely need this little denim mini skirt! Would be so cute with a black top and boots/booties!
3. Booties: I recently bought some leopard print booties to wear for NYFW (you can see them here) and love them! I think these are such a great option too!
4. Crop Top: Have this crop top and am so obsessed!! I have worn it so many times already(can find here) and can't get enough! Also its under $30!
5. Dress: Just ordered this dress and so excited for it to come in the mail! Will share with you guys ASAP!!
6. Leggings: These would be so cute for working out or casual wear! Adds a little bit of an edge to a classic black legging!
7. Slides: Love slides for fall and these could not be more perfect!
8. Clutch: This clutch is small but adds a pop of pattern to any outfit and it's only $45!!
9. Raincoat: With fall coming up fast, a raincoat is a necessity! The black leopard print is subtle but stylish! It's also on sale for 33% off!