Crushing On Burnt Orange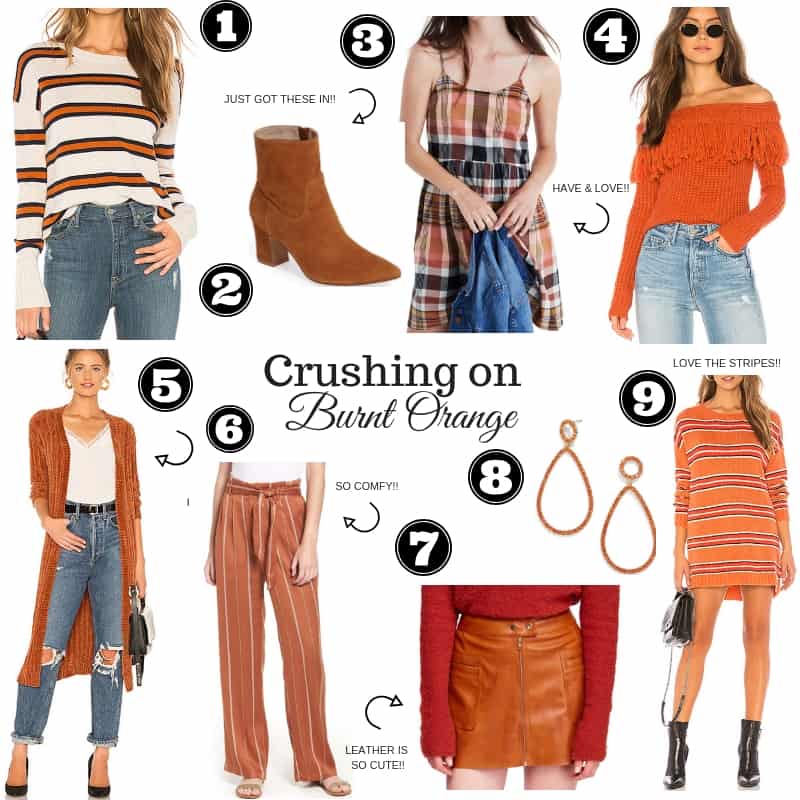 1.Sweater: This sweater gives me so many fall vibes!!
2. Booties: Just got these booties in and can't wait to share them with you guys!!
3. Dress: This little plaid babydoll dress is one of my faves! I just got it in and already had to wear it out!
4. Sweater: Ok this is a little bit of a splurge but totally worth it! The off the shoulder and the fringe makes it such a statement piece!!
5. Cardigan: Love this cardigan so much! It's lightweight which is perfect for fall in Houston and its under $70!
6. Pants: You can never go wrong with some pants like these in your closet! They are versatile for different occasions and super comfy!!
7. Skirt: I have been stocking up on mini skirts for fall and this one is definitely on my list next!
8. Earrings: These teardrop earrings are such a staple piece!
9. Dress: Love the stripes on this sweater dress!!