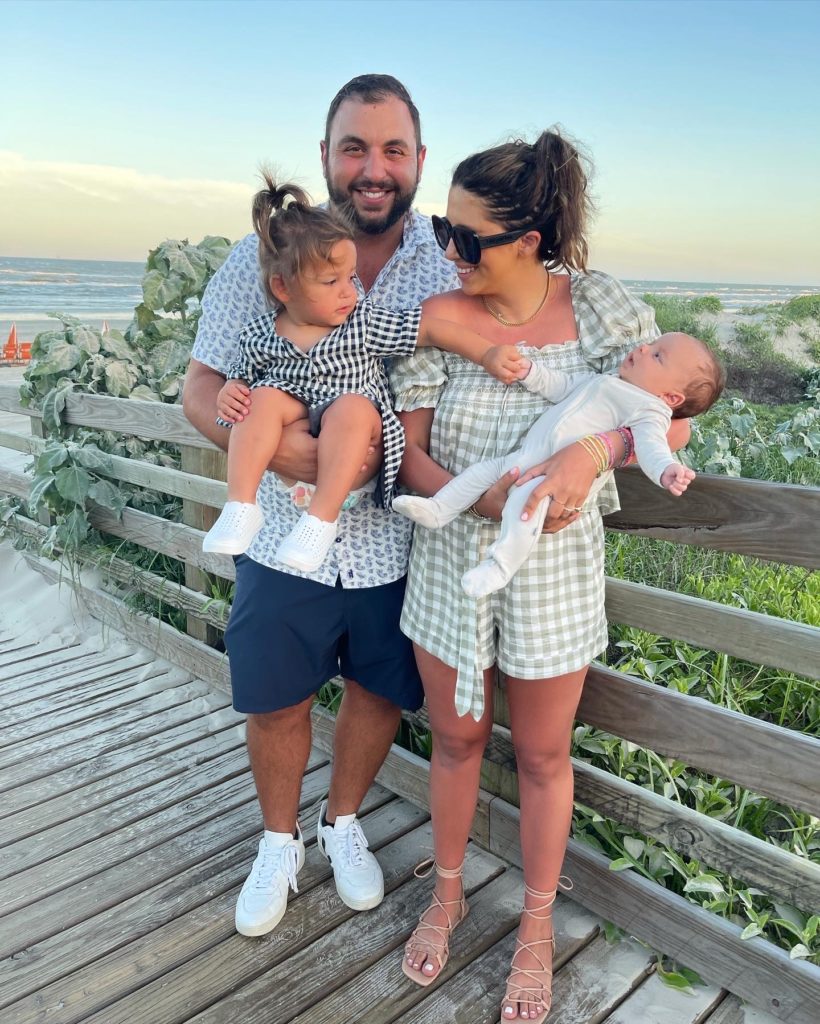 OUTFITS FROM CINNAMON SHORE
Spent the week in Cinnamon Shore to celebrate Ted's birthday! It was so nice to be able to have our friends and family meet us at the beach and hang out. We've visited Cinnamon Shore a couple of times & we love it every time. It's only a 3 1/2 drive from Houston so to be able to access the beach and be in a different environment is so nice!
Where we stayed:
Cinnamon Shore – It's a cute community with a neighborhood of houses & condos. Within the neighborhood, there are restaurants & little shops. They also have access to the beach, golf carts, beach chairs, umbrellas & a pool! Visiting makes you feel like you're in Florida and not Texas haha. It's nice that it's only a couple of hours away and not a super long road trip to make it easier with the kiddos! They have a whole summer itinerary of activities happening.