Cabo Trip Roundup
Just got back from a long weekend in Cabo with the fam for a vacation to spend time celebrating my mom on the one year anniversary of her passing. We had the best time just hanging out by the pool and relaxing and checked out some amazing restaurants while we were there. It was our first trip as a family of 4 and I was stressing about traveling with 2 babies, but honestly it wasn't as bad as I expected…all I have to say is thank goodness for Cocomelon on the iPad lol. Before we left, I shared my packing list for the trip and some outfits I was bringing for me and the kids, but thought I would round up some the things I actually wore and share some of my recommendations for restaurants and things to do. Hopefully this gives you some idea of what to pack and do on on your trip to Cabo!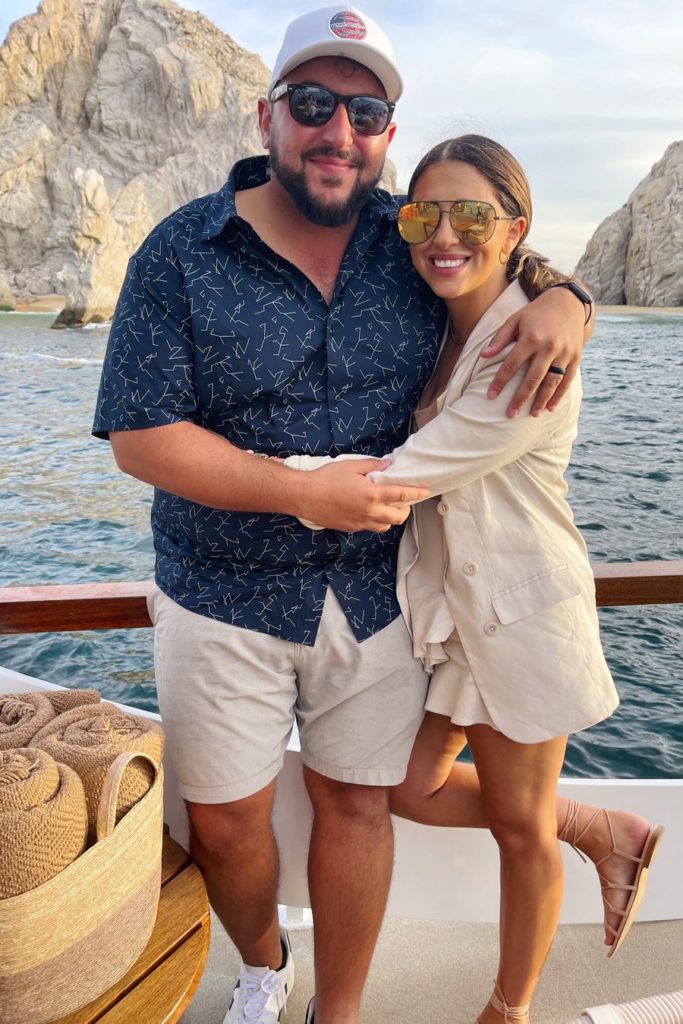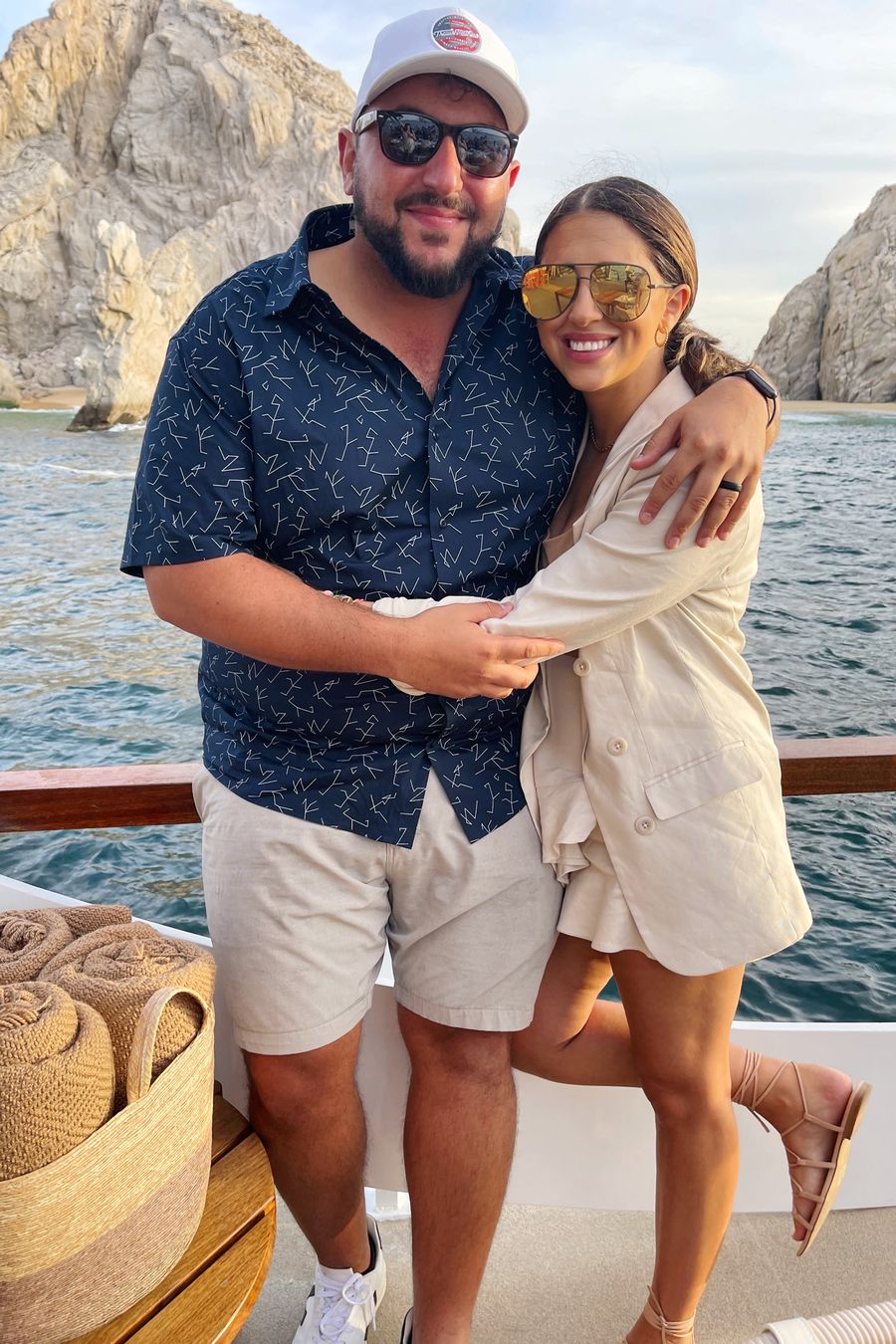 Emily and Lee just so happened to be in Cabo at the same time so when we got in Friday night, we met them for a dinner excursion on a boat. Floating in the ocean during sunset while eating amazing meal was such a cool experience! I definitely recommend renting a boat or booking an outing on the water at some point during your stay. I haven't tried these companies before, but I hear they have great options!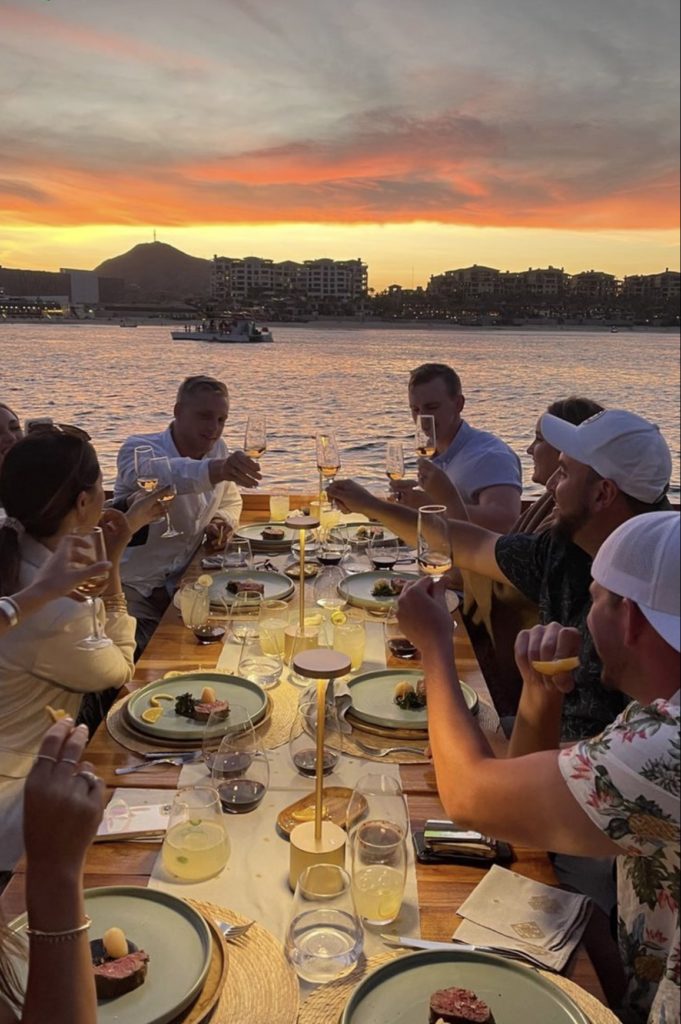 We didn't really make any plans during the day on Saturday and Sunday so we just relaxed with the kids by the pool. The ocean is pretty rough in Cabo and there are limited areas where you can go swimming, so we enjoyed the views from afar. I was really glad I packed my Aerie swimsuits and all of my visors for this trip! The suits have good booty coverage, and the visors are perfect if you're laying out because they don't get all bent in the back like a sunhat would.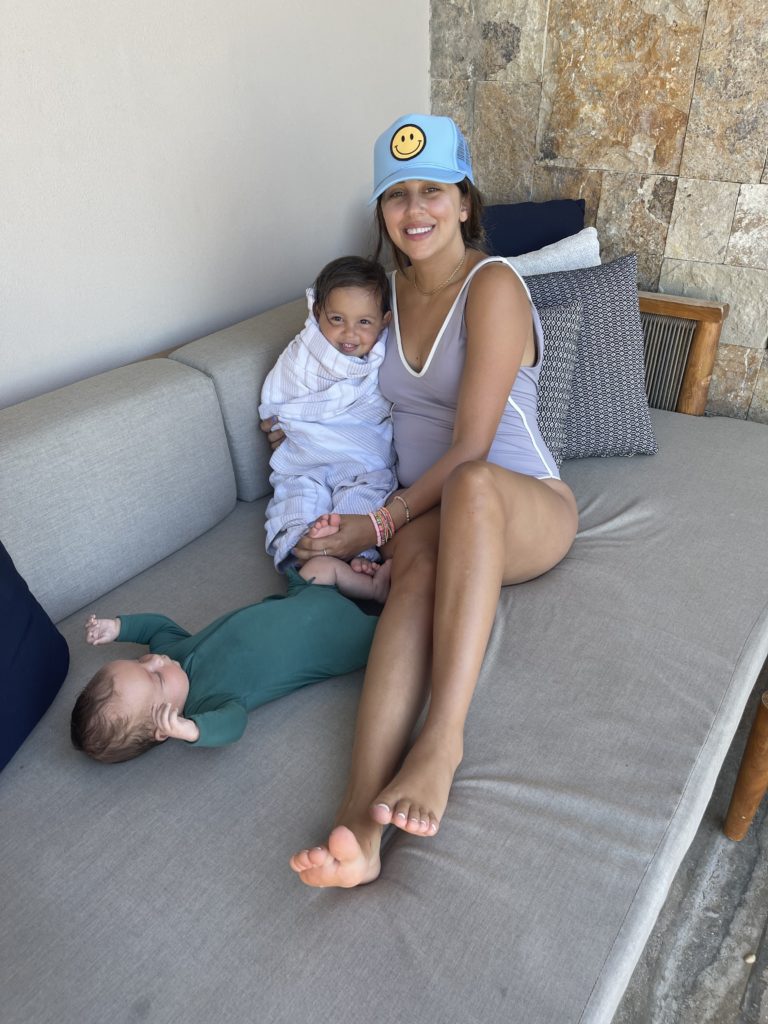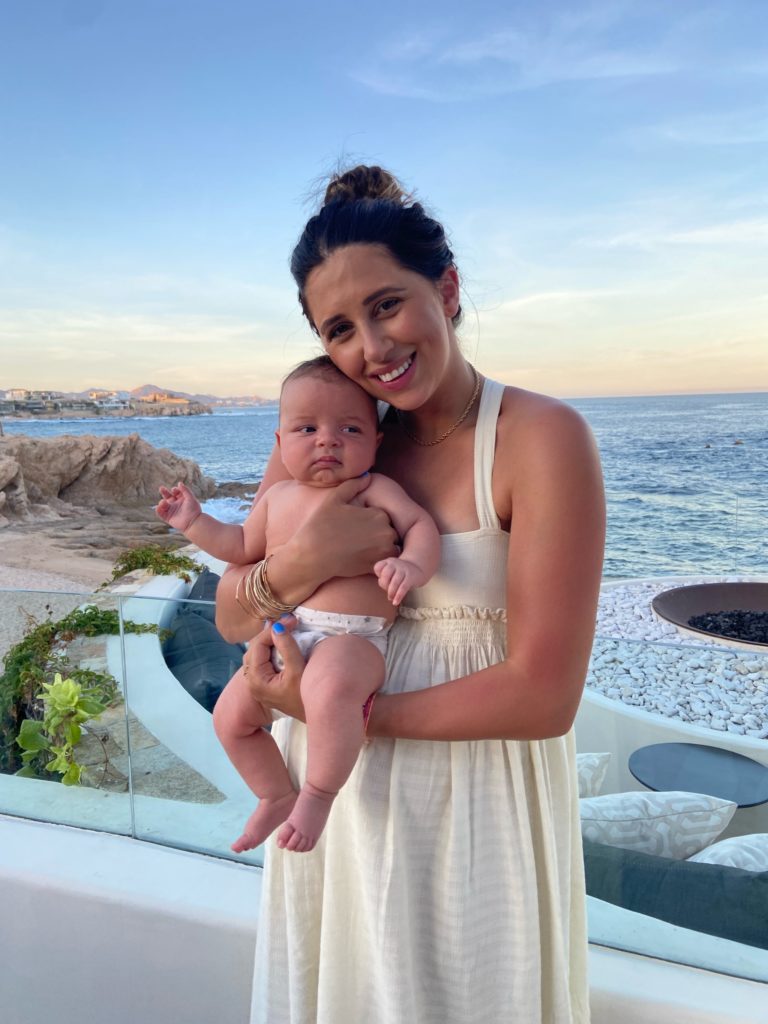 On Saturday night we went to dinner we went to CarbónCabrón which was about 30 minutes from our hotel, and on Sunday we went to Comal. If you've never been to Cabo, I would decide if you're planning on staying at your resort the whole time or if you want to get out and about to help determine what area to stay in. The main strip where a lot of attractions and restaurants are is a ways away from a lot of the resorts so I would also make sure to arrange transportation if you're going to leave. If you rent a car, make sure you pack or rent carseats! Loved dinner at Comal and the food at CarbónCabrón was great, but I will say that restaurant definitely has more of a moodier/darker atmosphere since it's all inside so you're not going to get beach views or true Cabo vibes.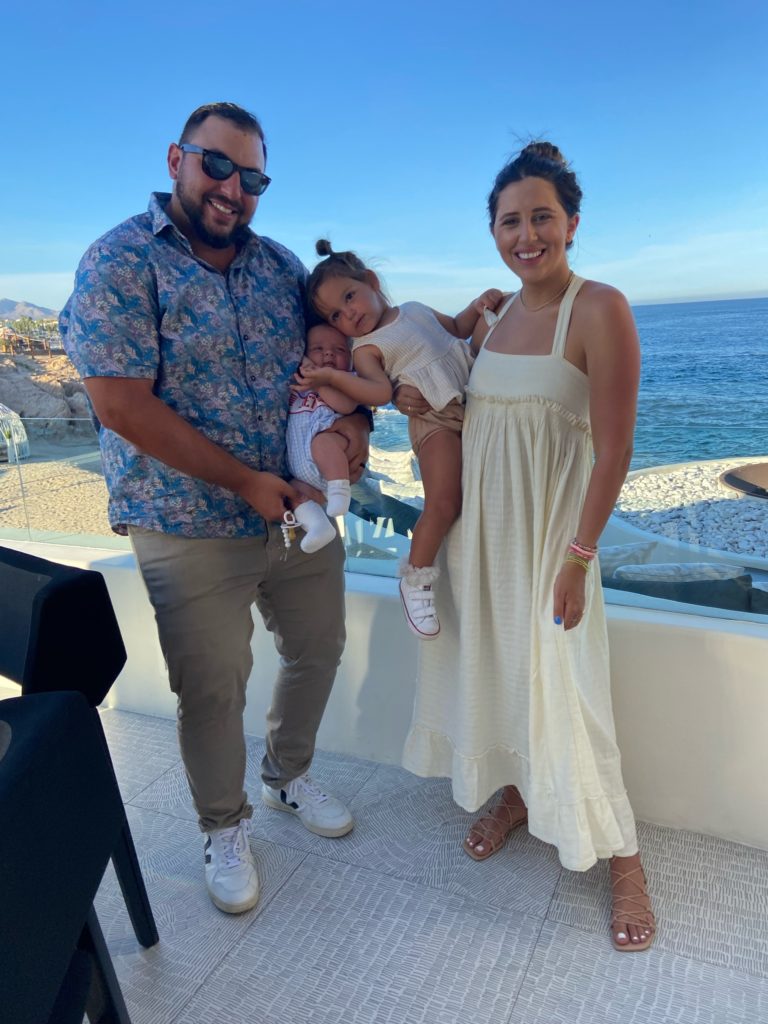 Dressing Rosie's is honestly one of my hobbies lol. She loves all the girly things and likes to accessorize…wonder who she gets that from. Its so fun watching her grow and run around these days! She and Jet were troopers this trip and enjoyed all of the attention from Sissy and Sean. We brought the carseat and the beach dome for Jet, but he only hung out in the carseat since we weren't on the beach. The resort we stayed at provided the crib, crib sheets, diapers and wipes so I totally recommend checking with the property you'll be staying at ahead of time so you don't have to pack these things! We still packed some diapers and had SO many (which is not a bad problem to have when you have 2 babies haha). The only thing I wish we would've brought more of is sunscreen! We went through ours really fast especially using it on the babies so often. Oh, and remember to pack your baby monitor! We accidentally forgot ours so we had to buy one of these once we got in Cabo. Also really glad we brought the Hatch sound machine to make it easier to put the kids down at night.

Ordered a bunch of cute clothes for Rosie from Amor & Little Girls before this trip and am obsessed with all of their pieces! She loved carrying a purse around with her all weekend and stuffing her Cheez-Its in it. Honestly such a power move lol.
Shop Rosie's outfits





Shop all of my outfits

Shop all of my shoes & accessories

We're traveling again next week so I'm working on another post with my tips and tricks for traveling with kids, so stay tuned. Leave a comment below on your favorite things to do in Cabo!