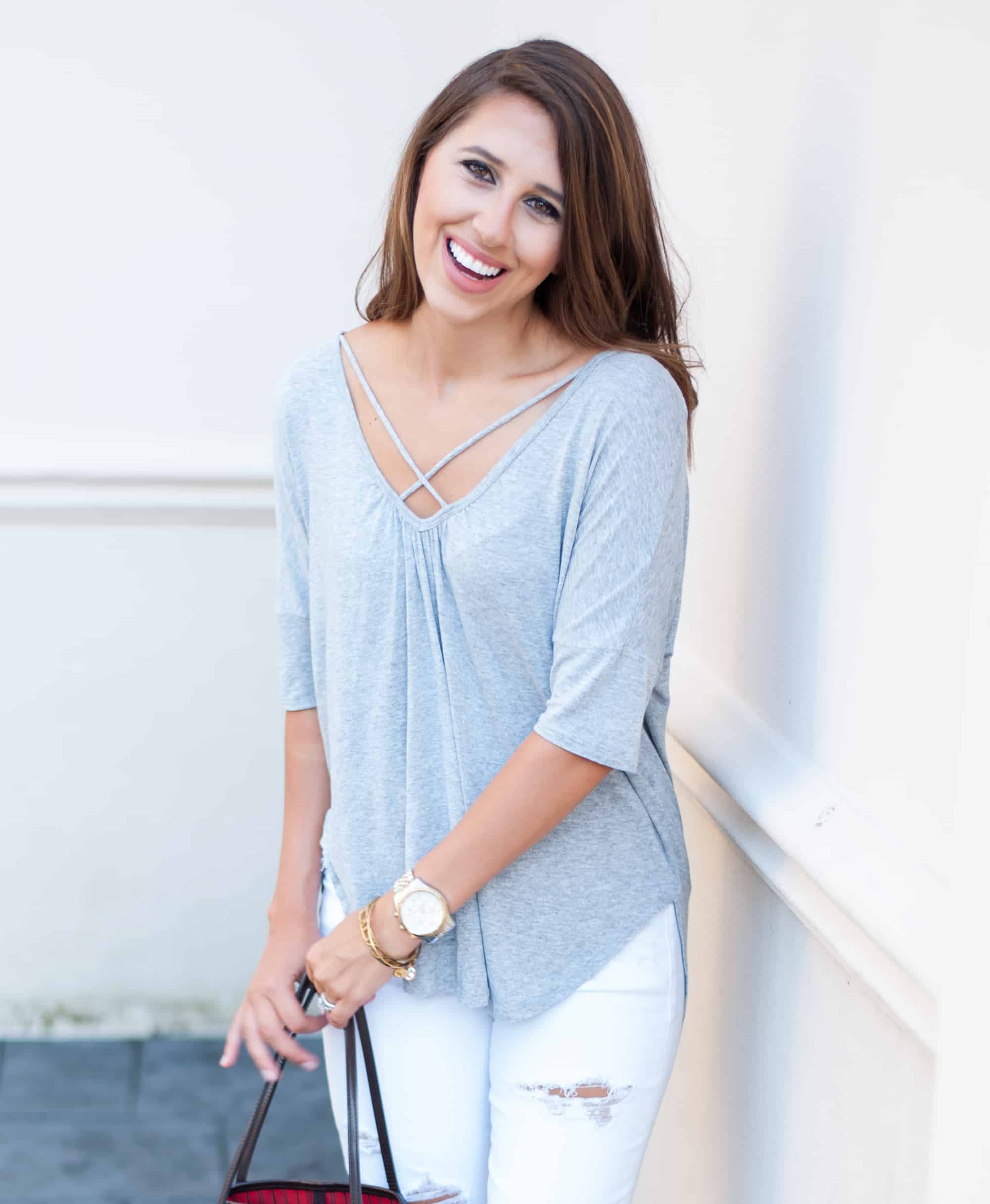 Tee: Lush | Jeans: James Jeans | Shoes: Kenneth Cole
I would like to introduce you my go-tos on any casual day. I found the comfiest grey tee (with a cross front) to make me feel like I tried. These white distressed jeans are also super soft and any white jeans and I get along. You also have noticed I can't stop wearing these shoes since the color makes them super noticeable BUT they also come in a few other more subtle colors if you prefer. Real life – I have thrown on this tee 5 times over the last couple of weeks I have had it. When I don't have events or meetings through out the day. I grab a tee like this and a baseball hat to hobo it up. You should have seen me on Saturday night, I looked like #hotmessexpress but nothing is new. I love love dressing up but sometimes you just gotta keep it real with your mood and bum it. I ran into so many people I knew on Saturday night since I stayed in Sugarland with mommy and Sugarland is so small. I was half embarrassed since everyone was probably thinking "isn't she a fashion blogger" but the other half of me just laughed it off.
Anyways happy Monday. Sad day that Monday is back but lets make it a great week! I believe Mondays really do set the tone for the rest of the week so lets get stuff done, together, and make it a positive one.