Accesories For Her Gift Guide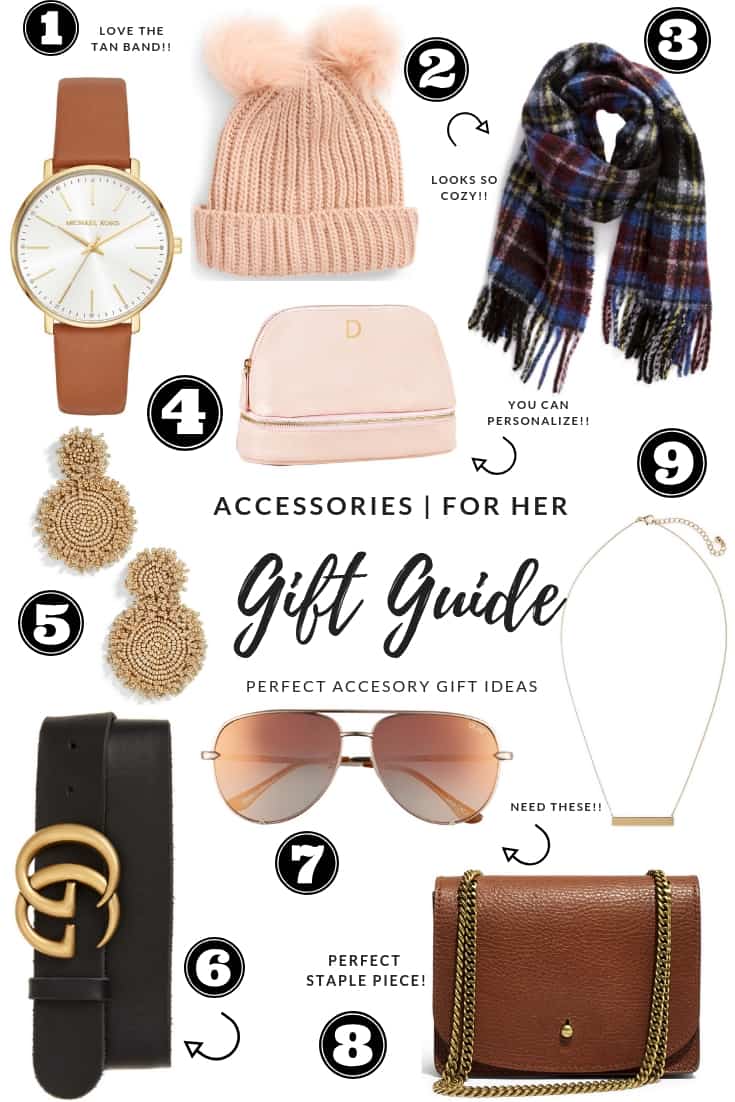 Accessories For Her Gift Guide
1. Watch: Love the tan band on this with the gold! Could be casual or dressy!
2. Beanie: Everyone needs a cute little beanie for winter and I always love the ones with two poms!
3. Scarf: A girl can never have too many scarves! Especially cozy ones like this!
4. Makeup Bag: This bag has two sections which I really like and of course you can monogram so it adds a personal touch!
5. Earrings: Have these earrings and LOVE them! So great for the holidays!
6. Belt: This one is a little bit of a splurge but it is such a great accessory to add to any outfit! Definitely one of my favorite things in my closet!
7. Sunglasses: Quay has become of a favorite brand of mine because of the quality and price point of their glasses!
8. Purse: This little crossbody is under $100 and is versatile for so many outfits!
9. Necklace: I love a good simple gold necklace! It could stand alone as a piece or would be great for layering!