Cape.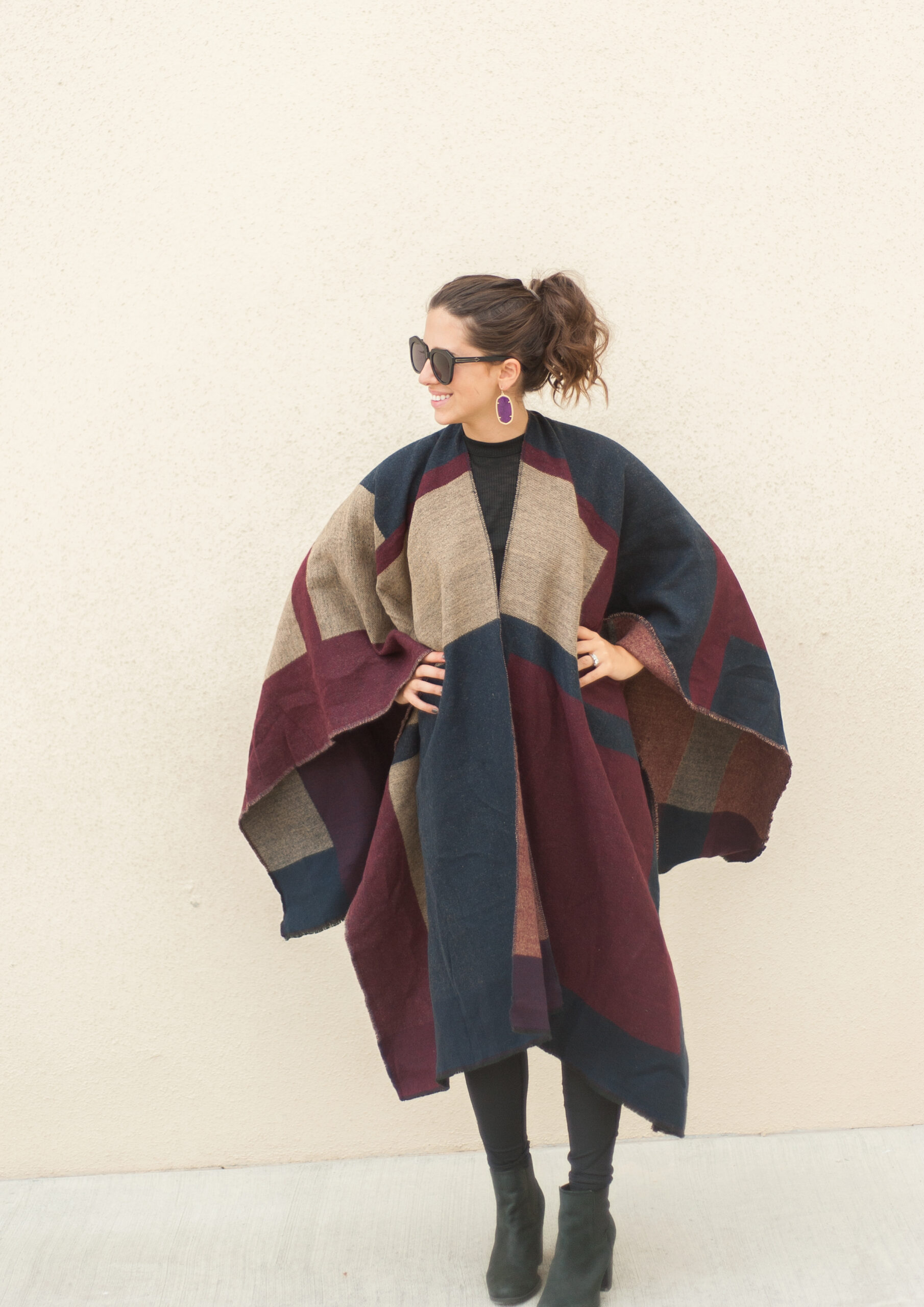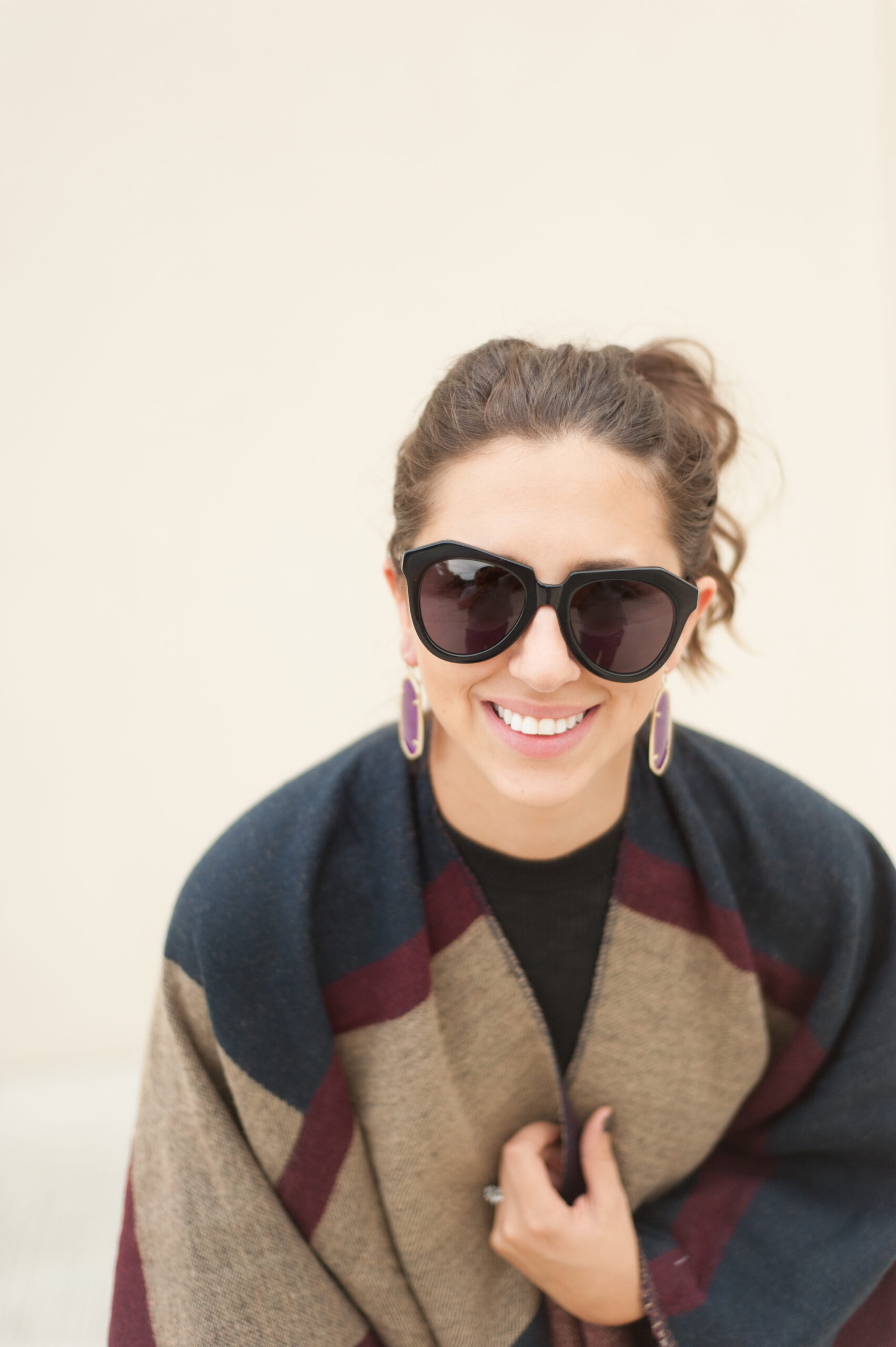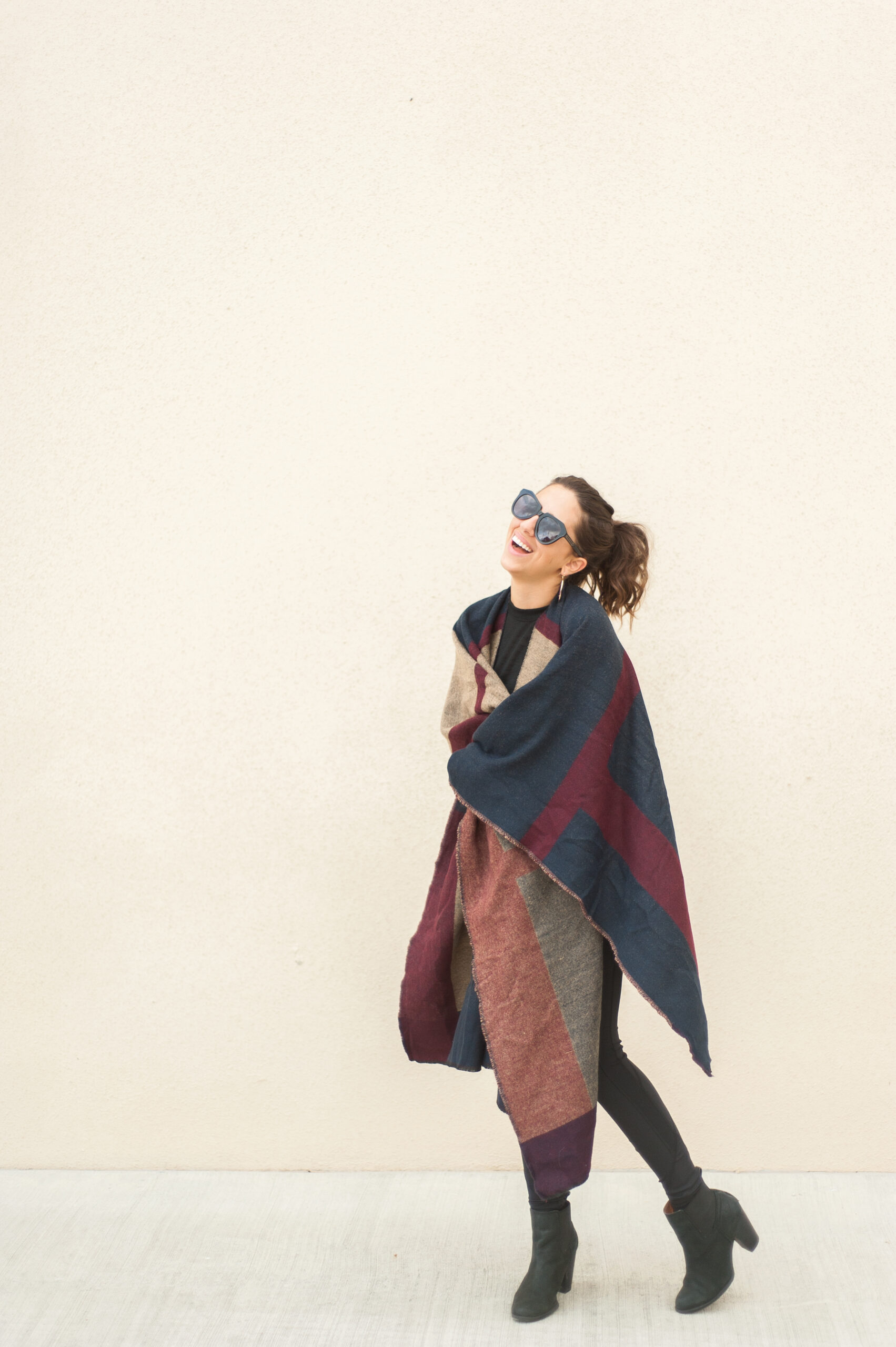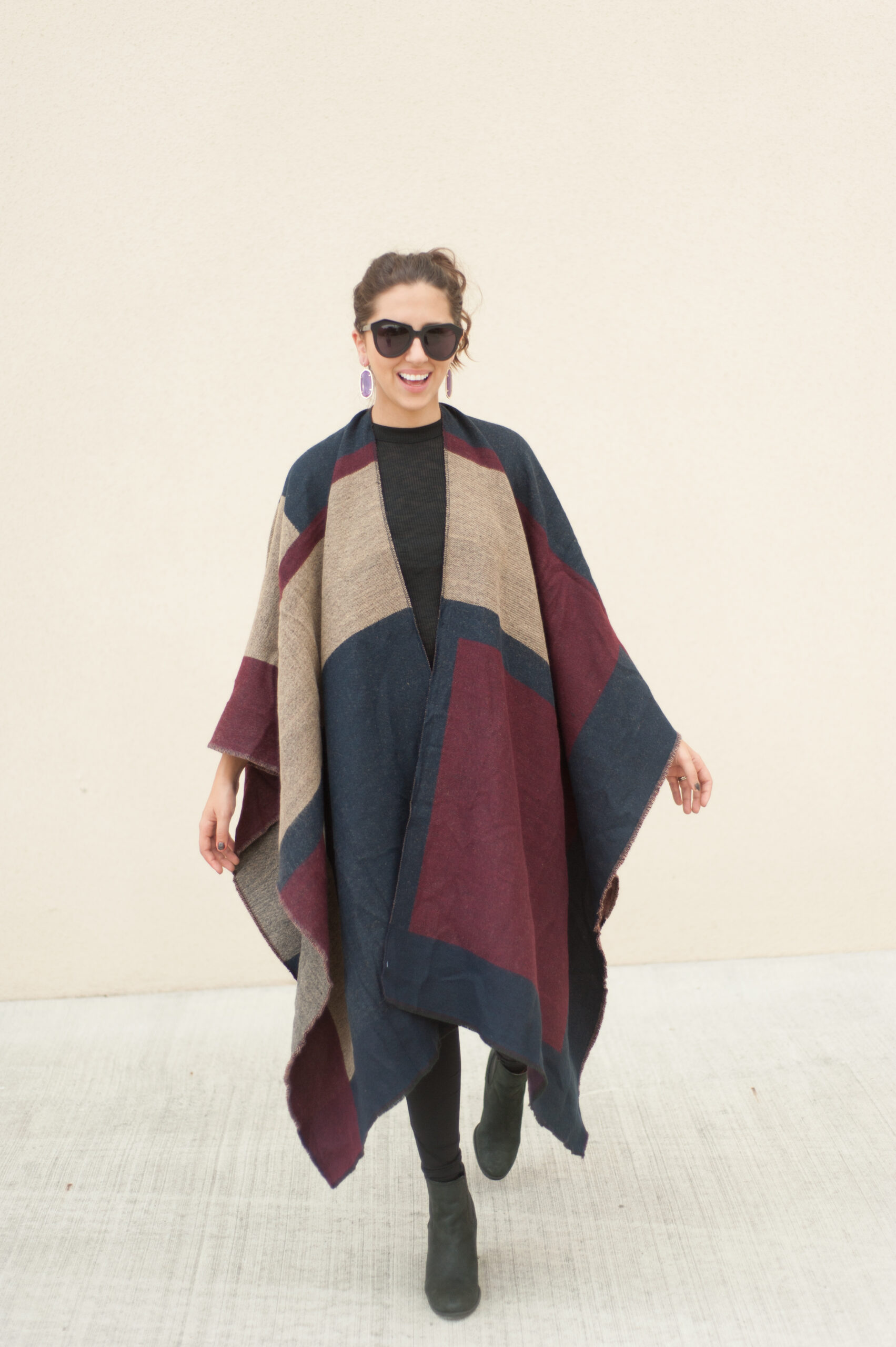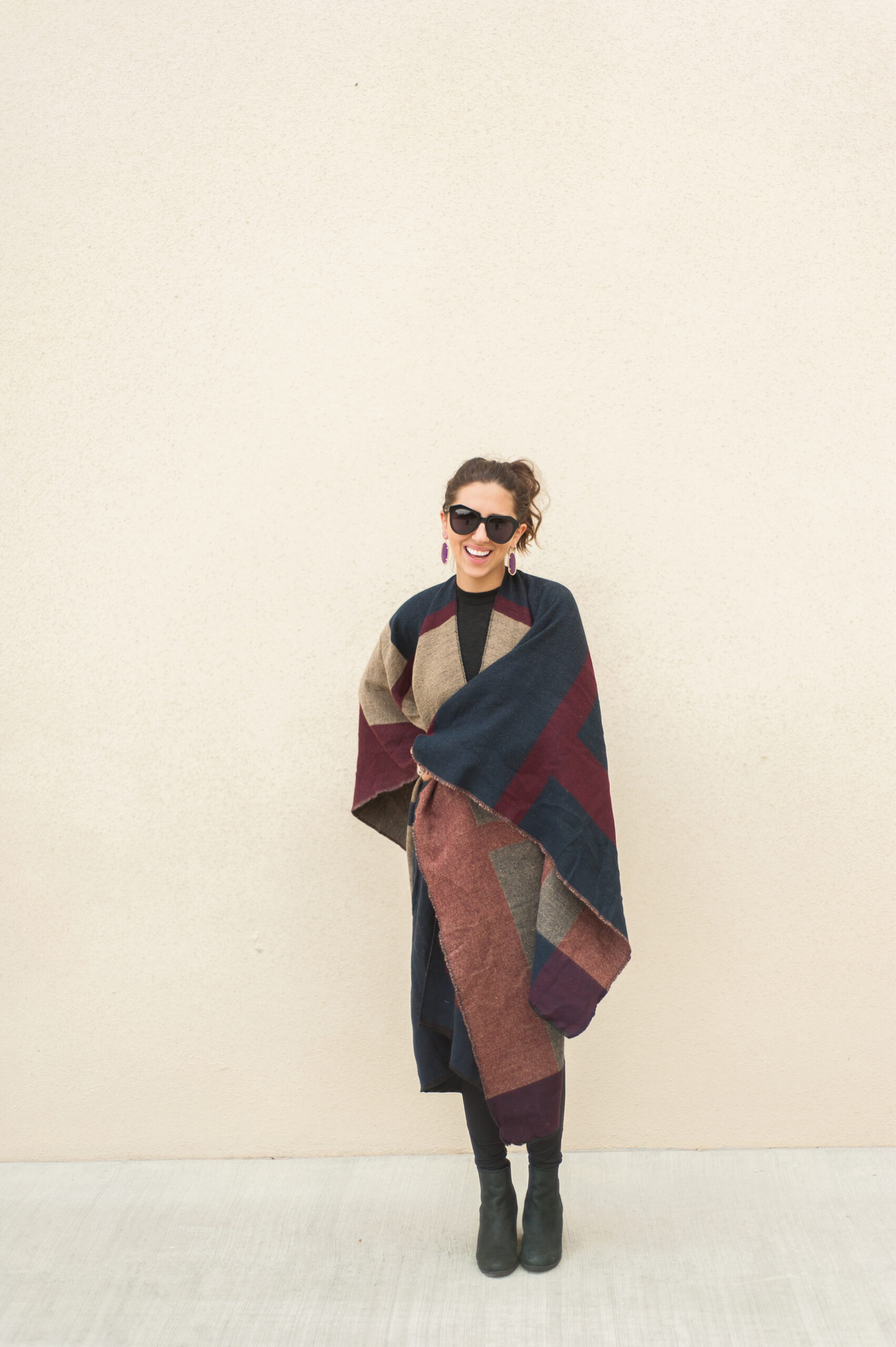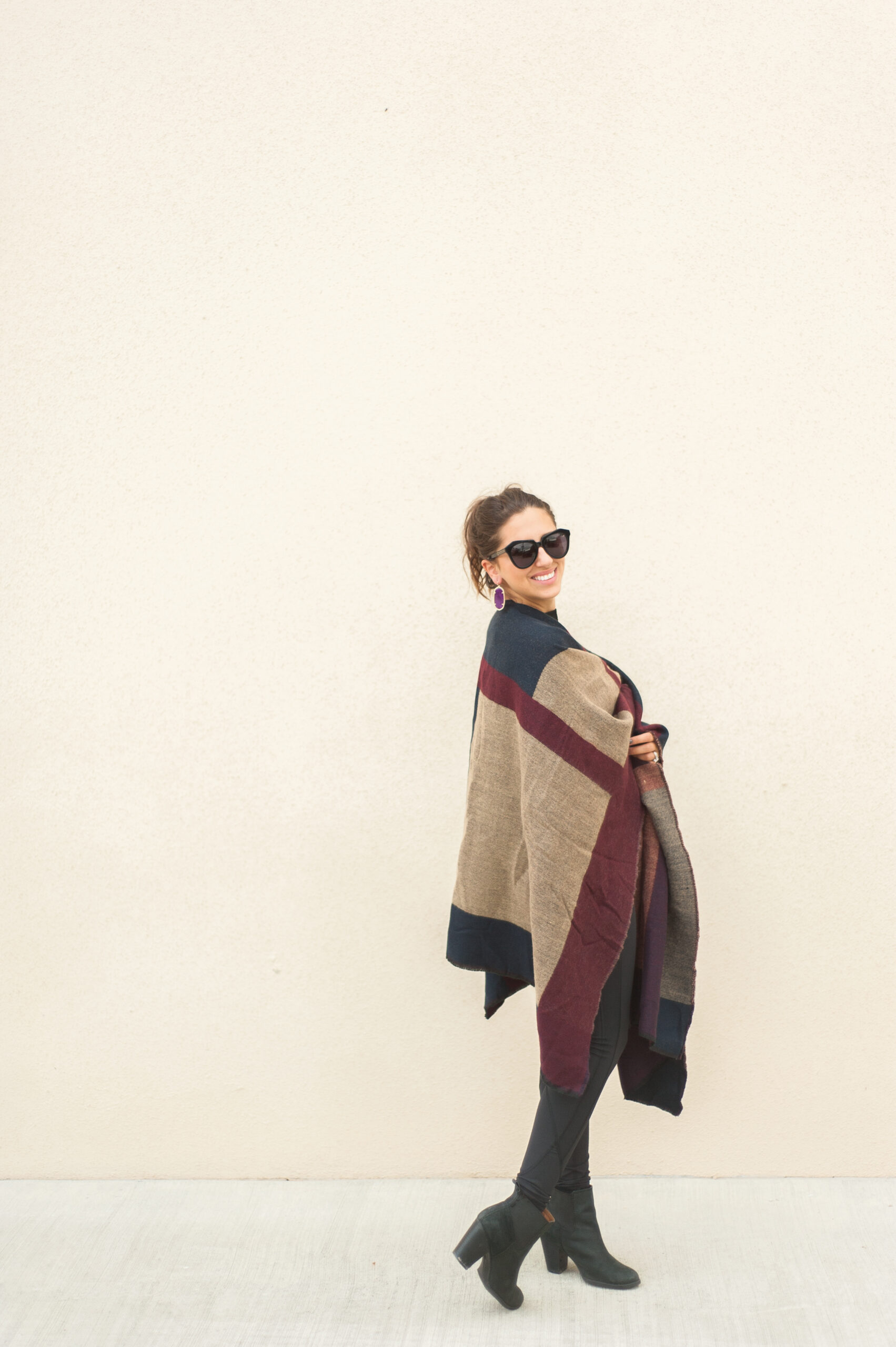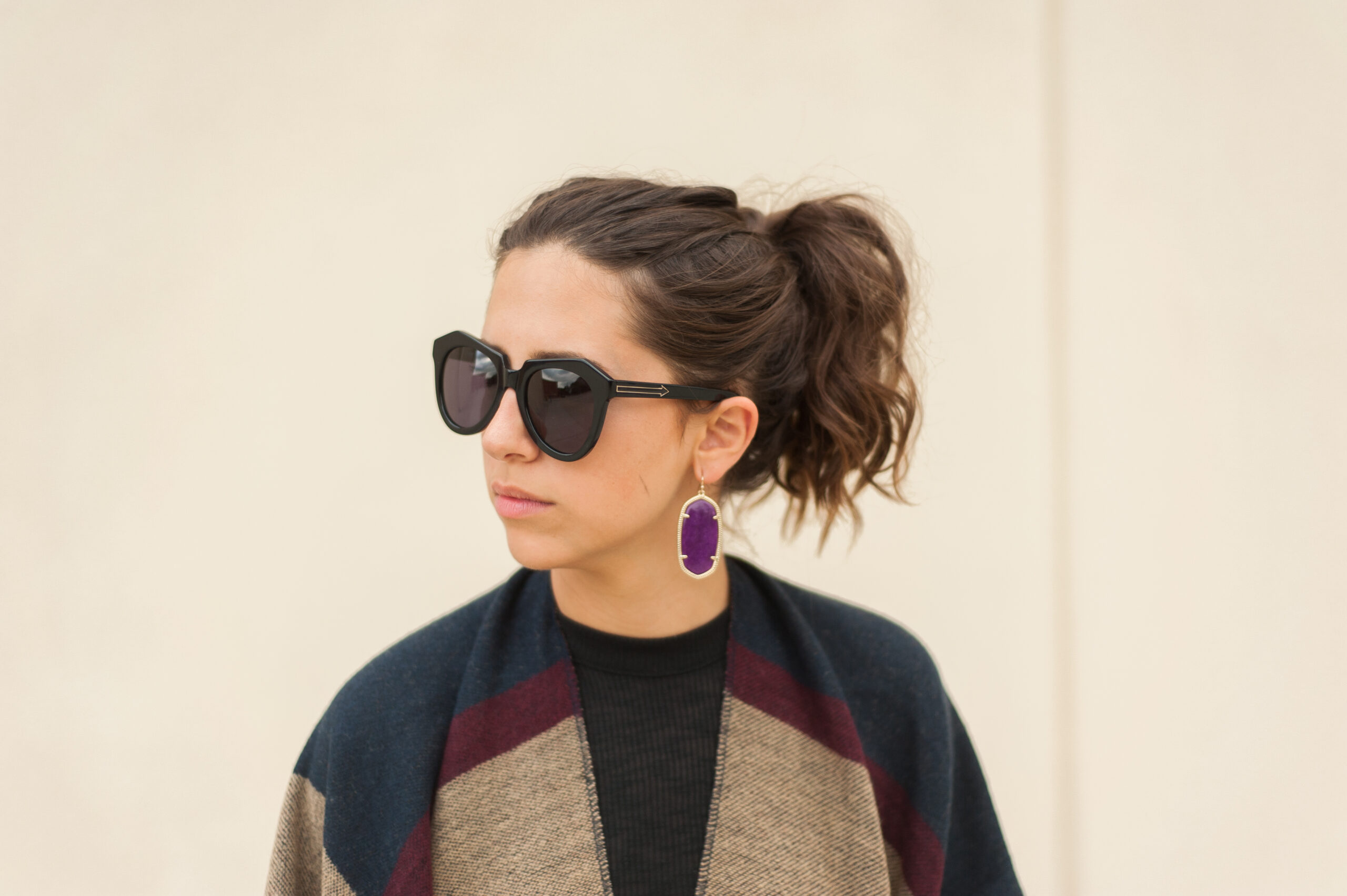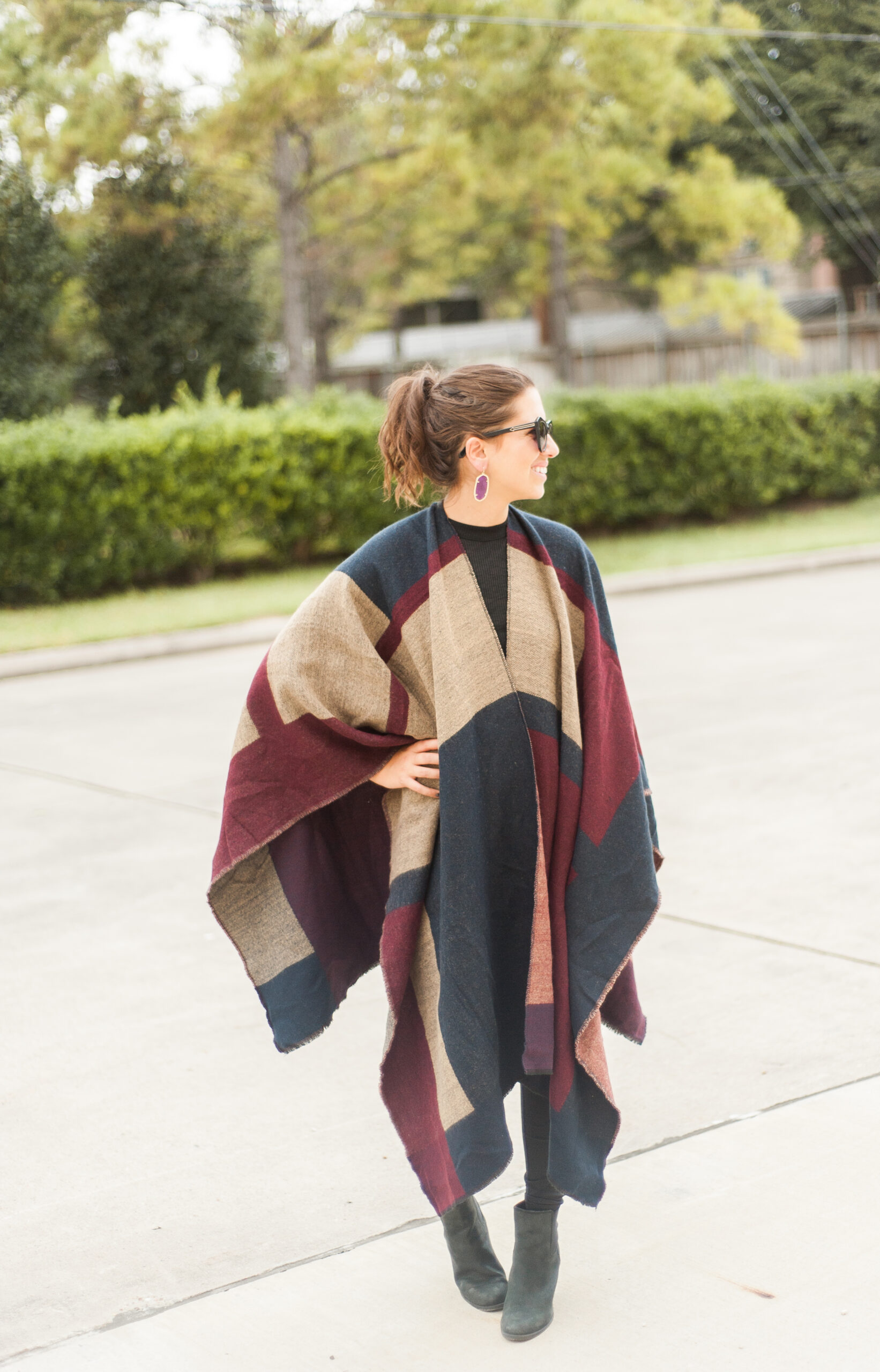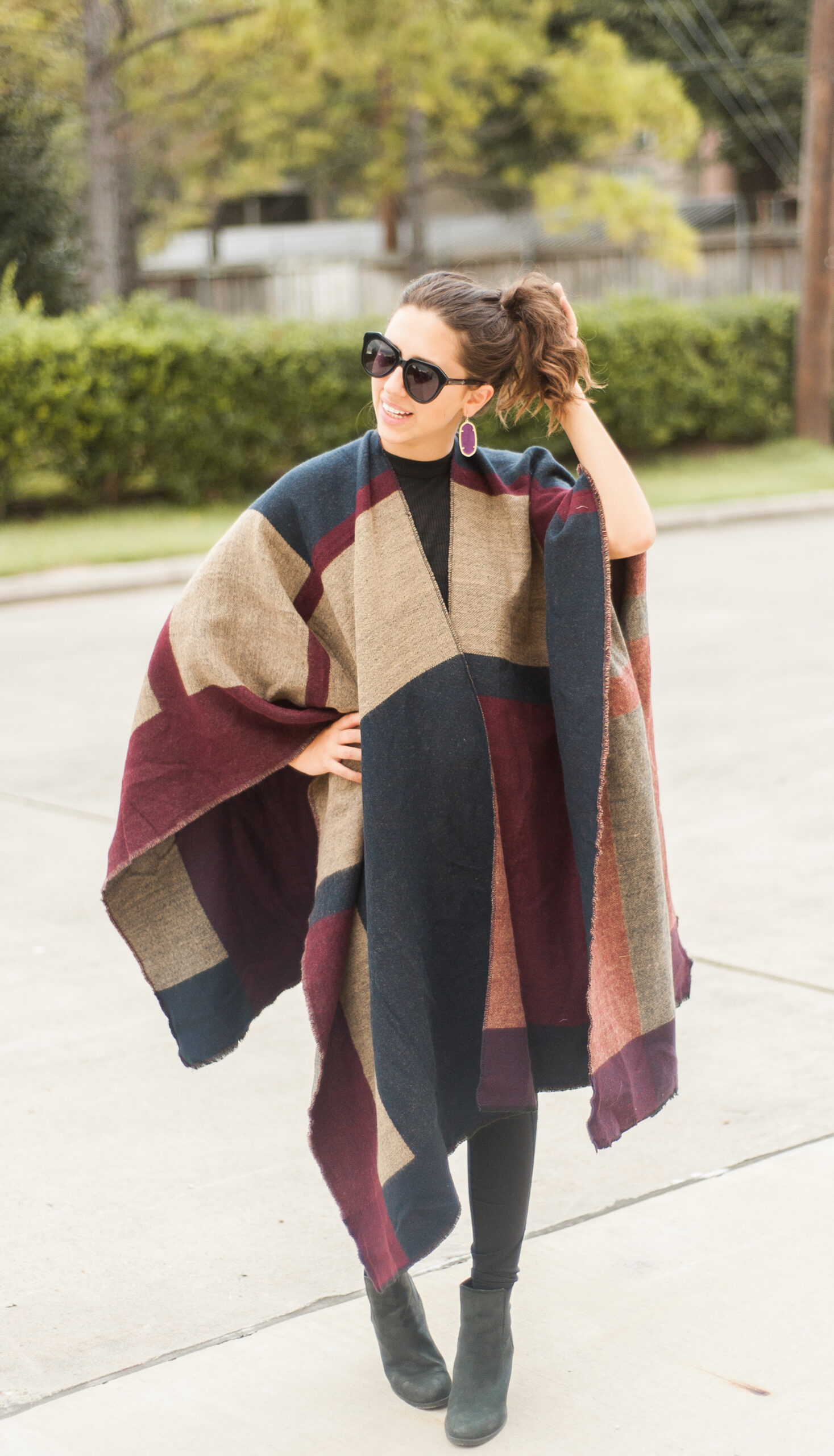 Cape: Capelli similar ones here, here and here | Leggings: Lululemon | Sunglasses: Karen Walker | Shirt: Topshop (on sale) | Booties: Lucky Brand | Earrings: Kendra Scott
This cape is so so so cute but sadly it was sold out very fast. I did link up similar capes that I have my eye on being the same brand and price as this one. I paired this cape with an all black ensemble making it extra cozy. In fact I was wearing these leggings and this Top Shop shirt with tennis shoes running errands all morning then put this cape on and some booties for this look to go out to dinner. How great is not having to actually change an outfit but just add some flare. That's all me.
Hope you all have a happy Tuesday! I am SWAMPED with editing photos today. Christmas is such a busy season for this baby business of mine. I have a love hate with editing lol so wish me luck!