Black Denim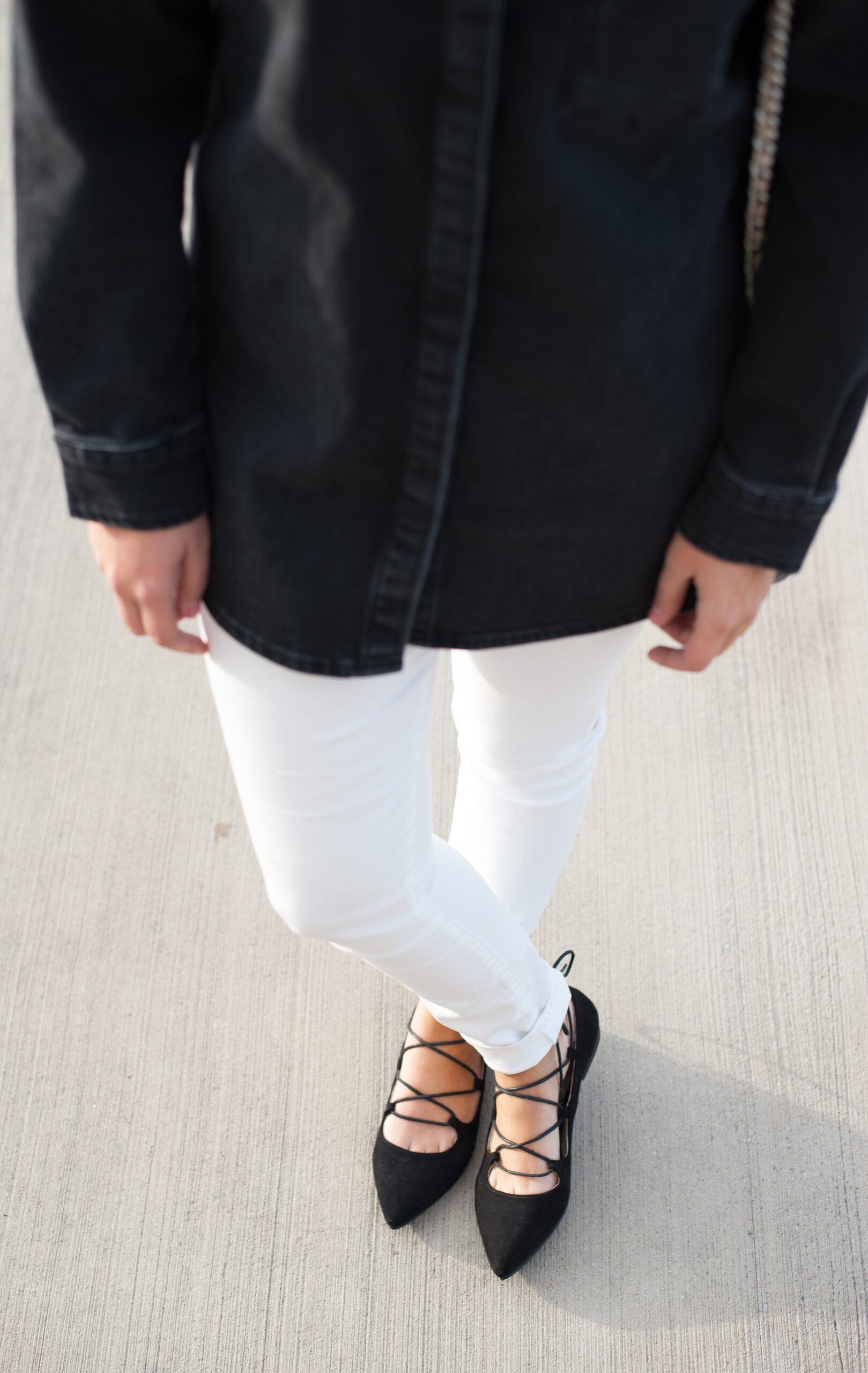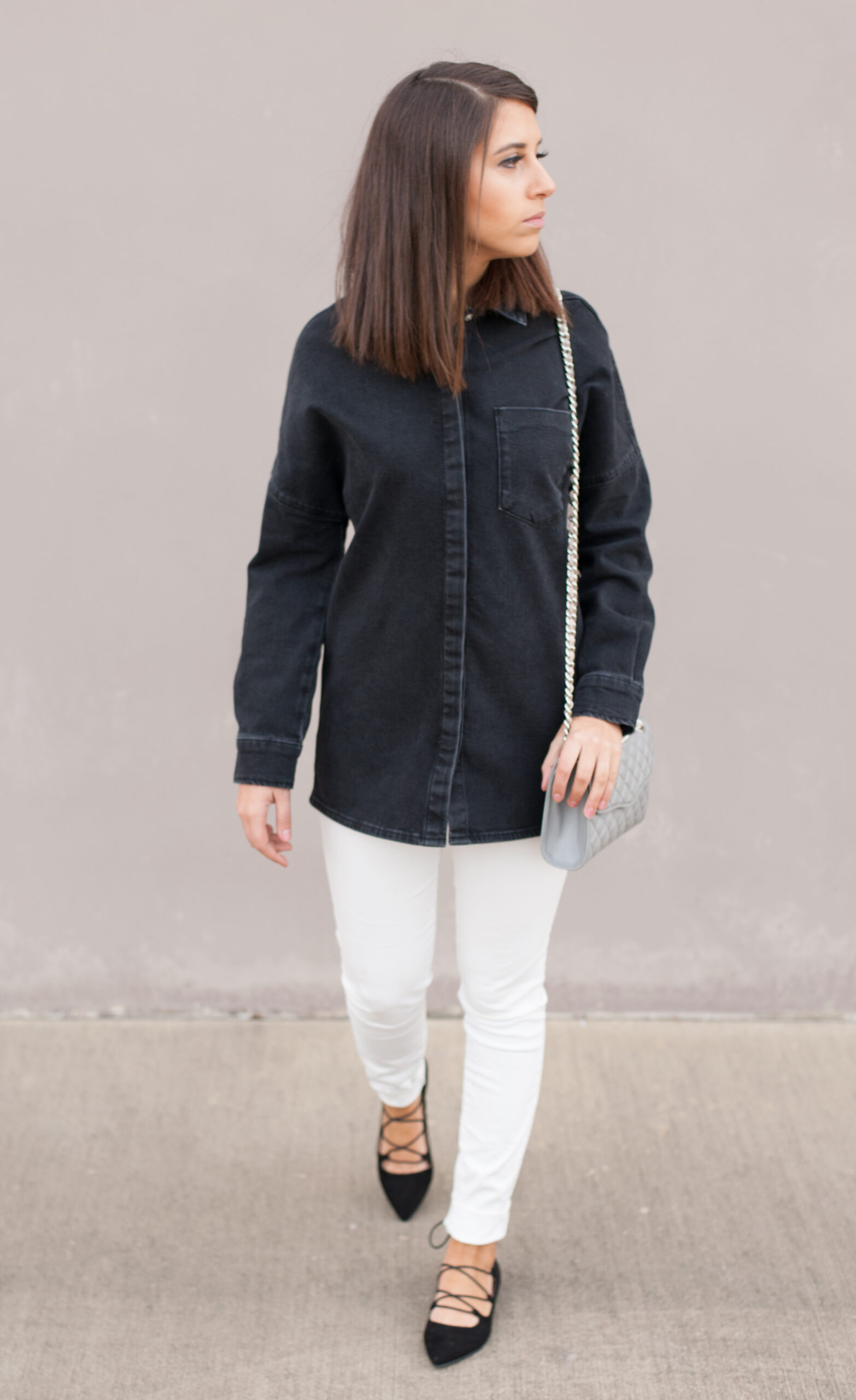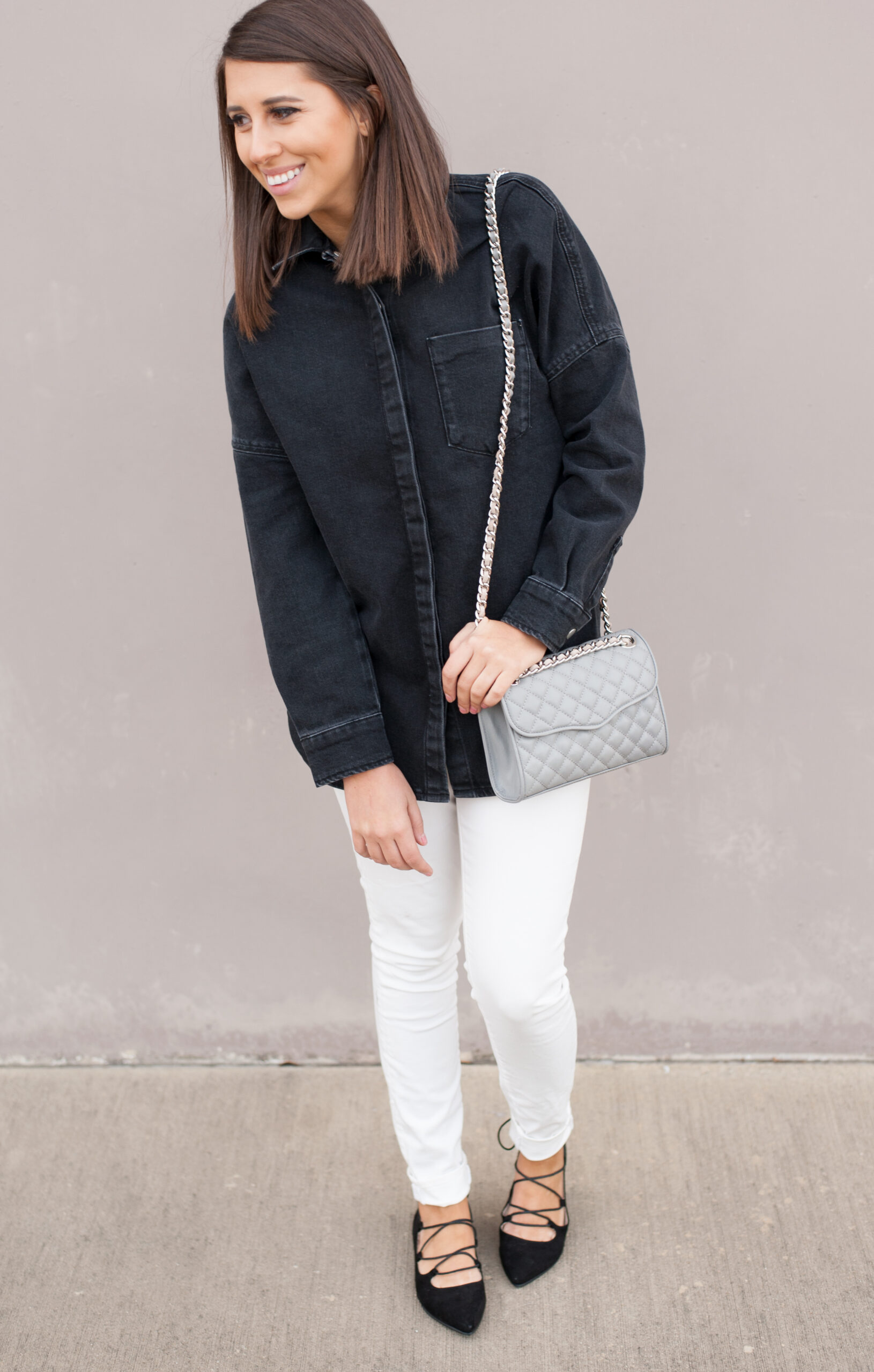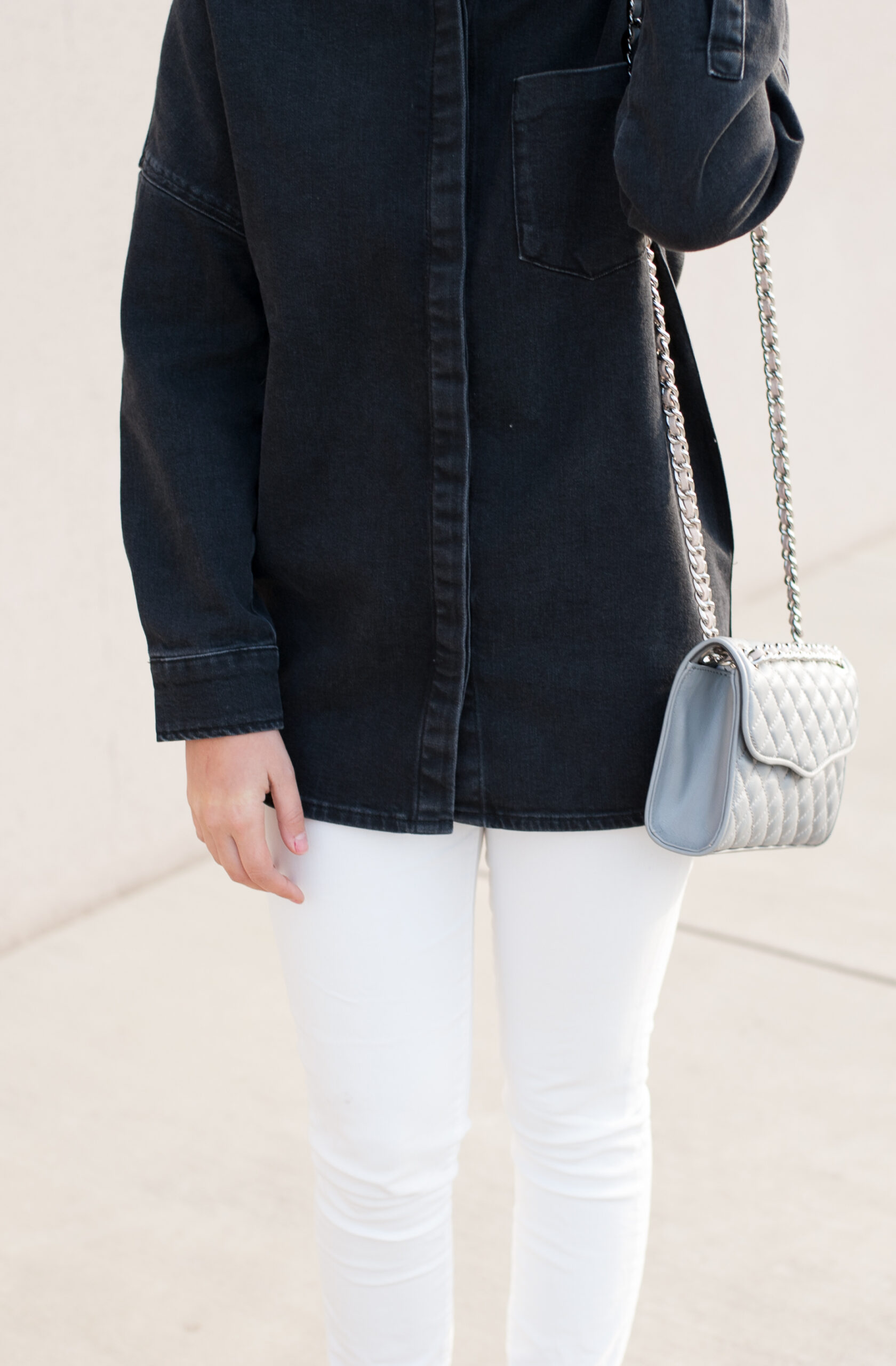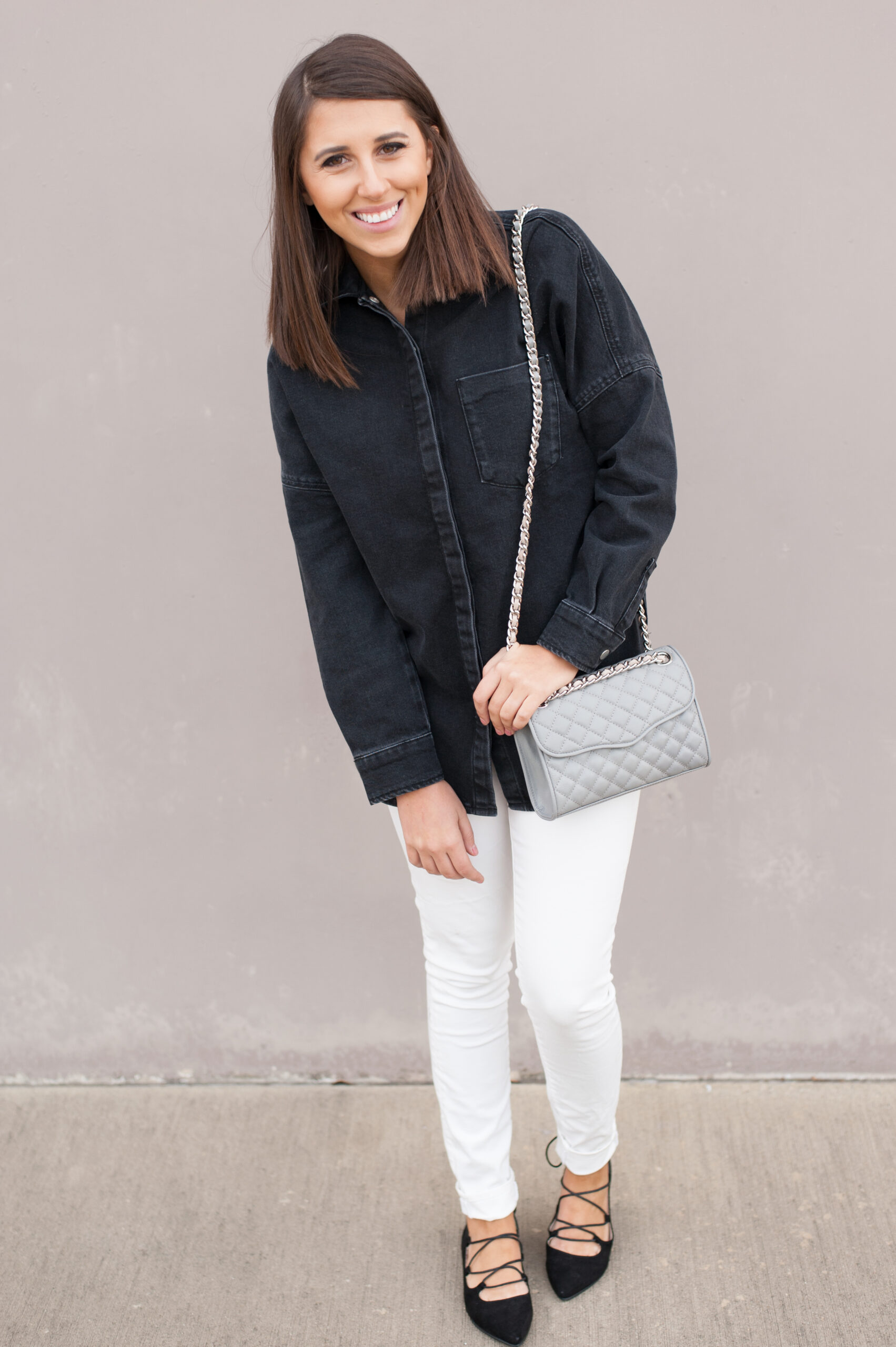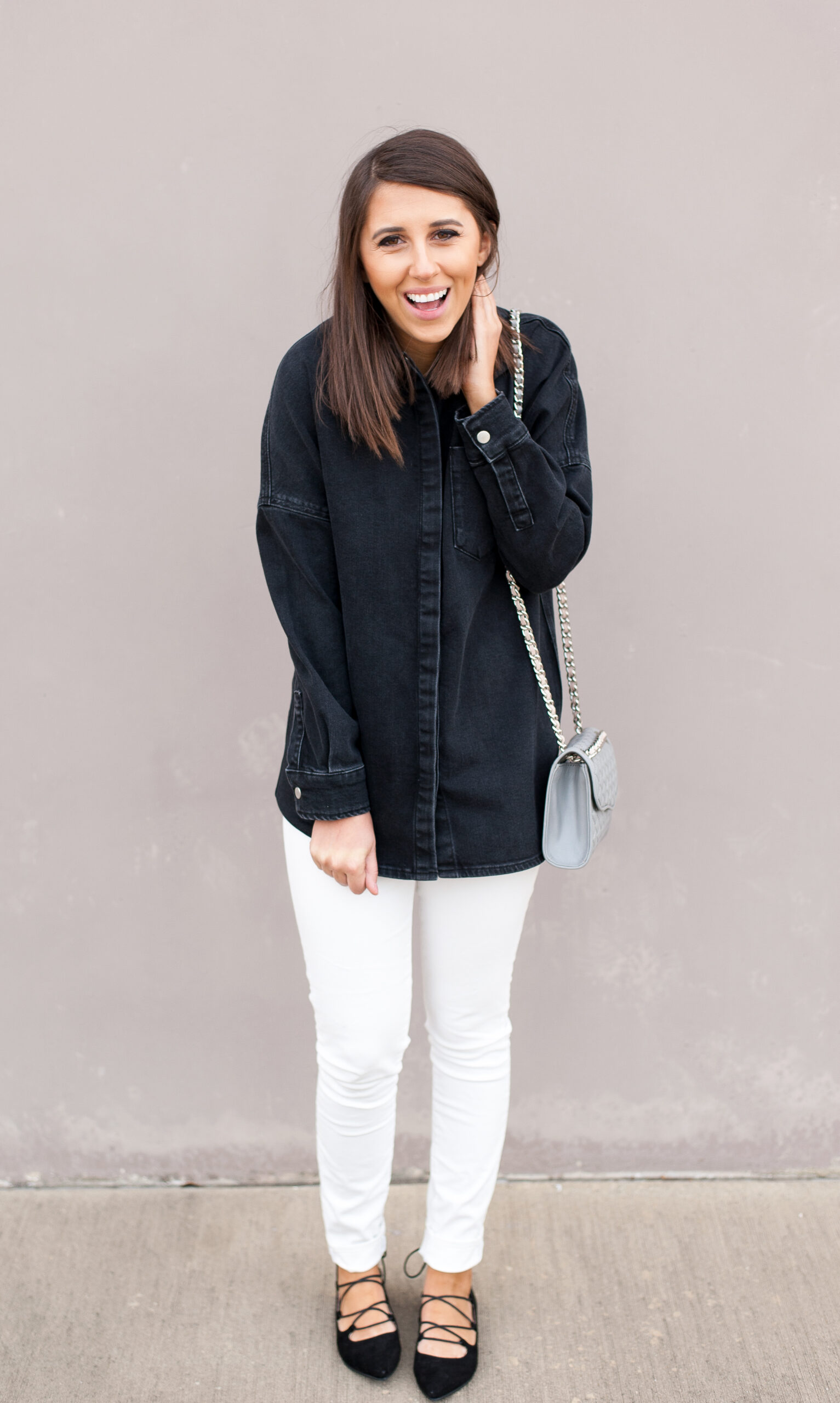 Black Denim: Topshop | White Jeans: Articles of Society | Purse: Rebecca Minkoff | Shoes: Chinese Laundry
I think every black and white outfit needs a pair of lace ups to give it a spark. I mean how cute are these lace ups from Chinese Laundry and luckily only $50. What a steal compared to the many other lace up flats out there for much more. These flats really do give a statement to an outfit and I now want them in every color.
I can not believe this cross body purse I just purchased in gray is already sold out. I am loving all things gray at the moment. (my nails as we speak are also gray lol) This cross body bag is perfect for every day wear and has adorable colors left. Now onto this Topshop black denim button up, I'm in love. The thickness and quality on this bad boy is so well worth it. I see this piece lasting a lifetime and that is what I love the most about it. I am so picky on quality and having pieces fit me like a glove. If it's not, I will easily return it. I'll leave those uncomfortable looks just because its cute to those high school days. Did anyone else do that? I remember wearing the most uncomfortable outfits just because they looked so darn cute. Thankfully, I will not allow it anymore.
Thanks for stopping by and happy Friday! Boy have I had a crazy work week. I have spent a lot of time on my about me page that I will be publishing next week. There is SOO much to this blogging world I am still learning about. This week was a stepping stone for me and I put in so many hours on this darling page. I have put my heart and soul into it so I can never say thank you enough. Happy weekend!