Beauty Products I'm Currently Loving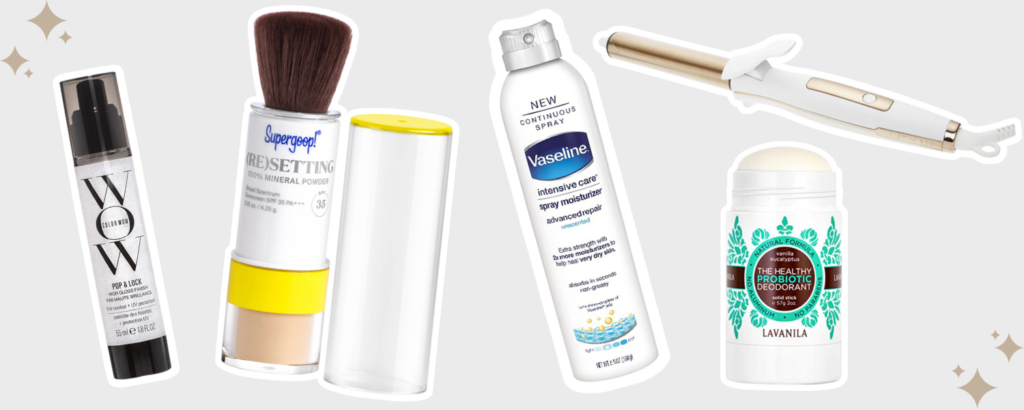 Believe me when I say I've tried my fair share of beauty products haha. There are some things like Pillow Talk lipstick I've been using for years and allllways have in my makeup bag, but I'm always testing things out to see what the next best thing is! My bathroom counters and makeup bags can get really cluttered so I cleaned some things out the other day and noted a few products I've been using a lot this summer that I think you'll love!
A Couple OGs
Ok you may feel silly in them and question if it's actually doing anything but I'm convinced these chin straps/masks work. You'll find me strolling around the house in one of these almost every evening trying to get that chin looking good. It helps reduce puffiness, which I feel like I have a lot of right now.
This mask is more on the pricey side so I don't do it as often but the results are there! So many people rave about this one and a while back I had to try it out. I bring it a lot for certain occasions like anytime time we have a wedding or event. For Sam's wedding I brought it for all the bridesmaids to mask up since we had been drinking the night before and it was really hot and humid.
I use my Laneige Lip Sleeping mask before bed, but this lip balm has been my go-to during the day lately! It's really hydrating and gives off a good shine without being sticky.
Recent Beauty Finds
The more time I spend in the sun and in the pool, the more dry I notice my skin getting. I usually slather on lotion after my showers but really hate the greasy feel it can leave behind, especially when it's hot outside. I discovered this spray Vaseline with aloe a few months ago to help calm a sunburn and haven't looked back. I started buying the regular version and now use this instead of regular lotion! So easy to apply and a little goes a long way. I'm sure you can find at a Walgreen's or the grocery store or you can stock up on Amazon!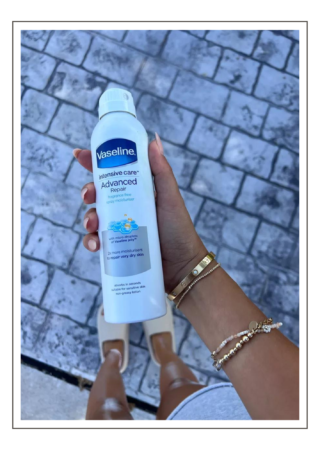 My go-to hair style the past few months has been a slicked back bun, so I'm investing in a few good products that help me get the look! I've used the Supernatural Spray from this brand before which has amazing reviews, so decided to give this stuff a try and love it! It's a mix between and oil and serum and really helps tame flyaways and smooth my hair. Also has a heat and UV protection built-in too, so great for color-treated hair in the summer if you're out in the sun a lot.
My T3 is my longtime fav curling iron, but just started using this one from Target and have been loving the way my waves have been turning out! I like that it has a few different heat settings and that the barrel is really smooth so my hair glides through and doesn't ever get caught in it. Great price for a really good hair tool!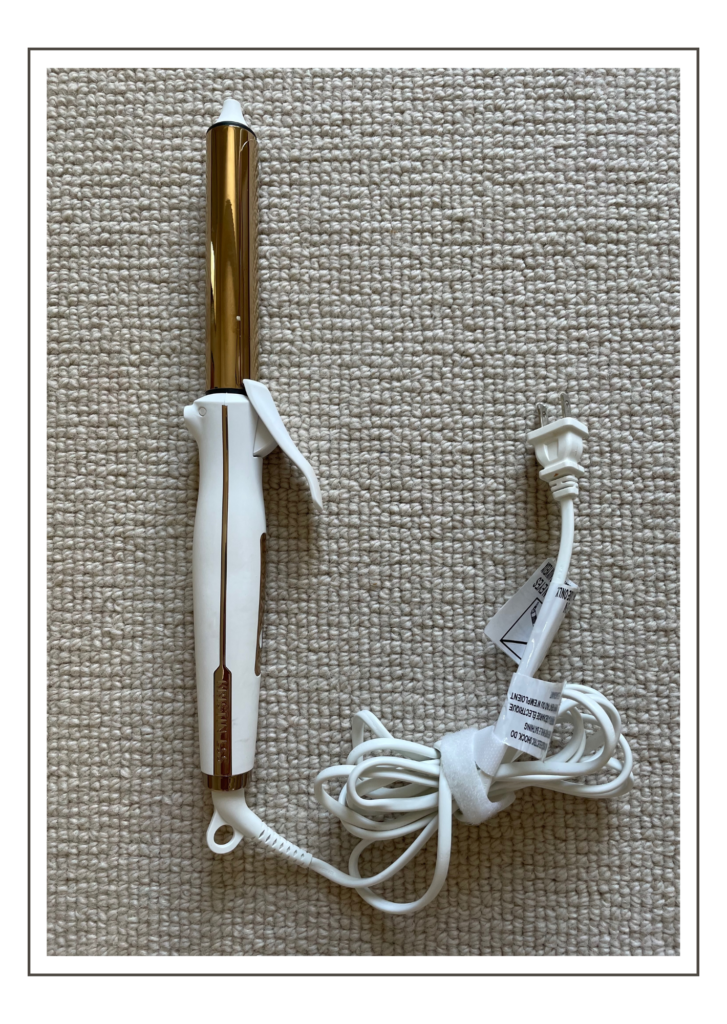 I'm a longtime Supergoop sunscreen fan so had to try out this new product! It's a lightweight mineral powder that you can use like you would a regular setting powder but it has SPF35 built into. Planning on keeping in my bag to touch up if I get oily throughout the day and to add on extra SPF if I'm already wearing face makeup! (Hoping to get a code for y'all for this stuff soon so keep an eye out!)
I've been trying to clean up my beauty products a little bit and am hoping to switch to a clean deodorant. I haven't had much luck but recently discovered this one that a friend recommended and really like it so far! It's aluminum free and feel like it actually last throughout the day. I like this scent but they make a few others too!