Aruba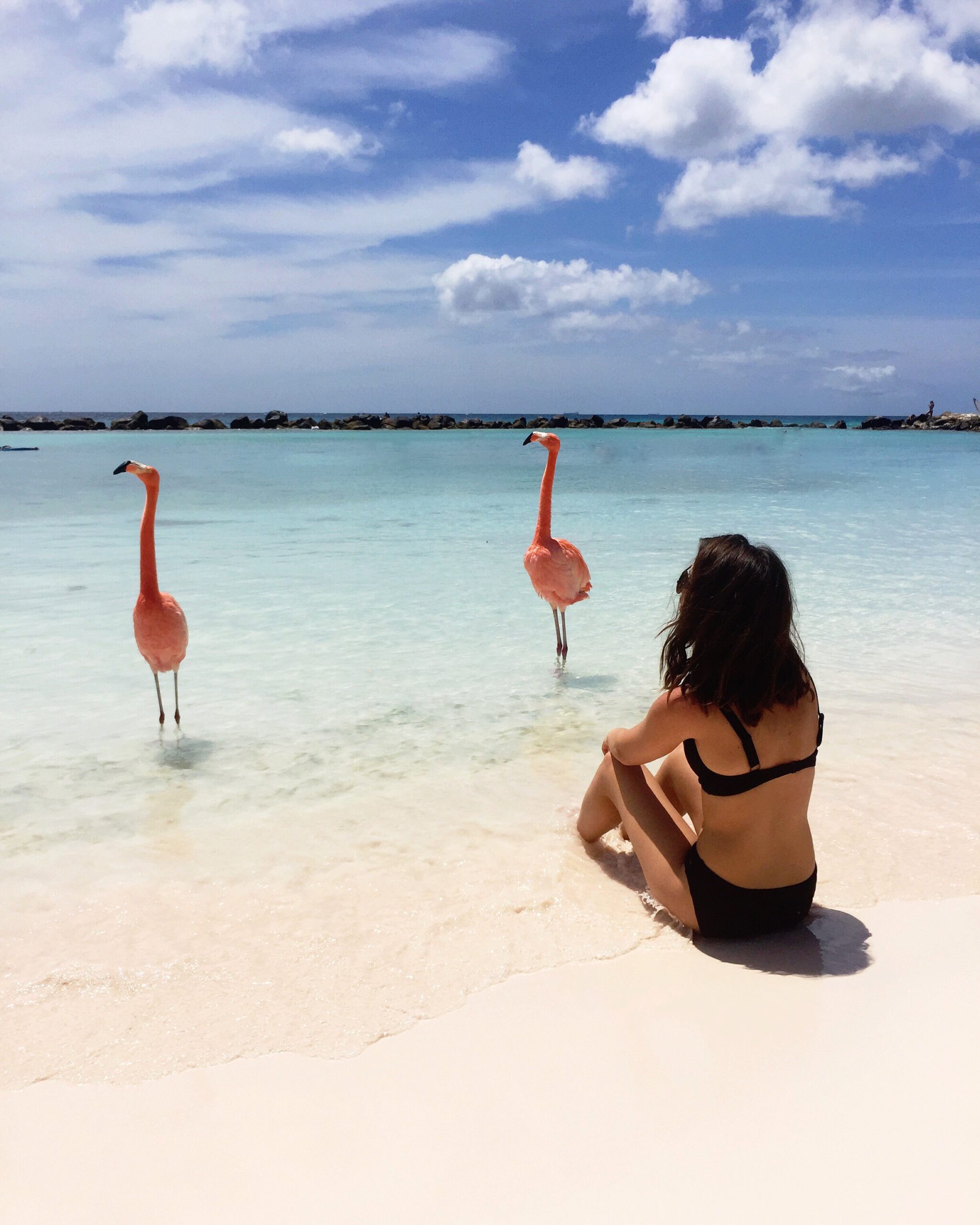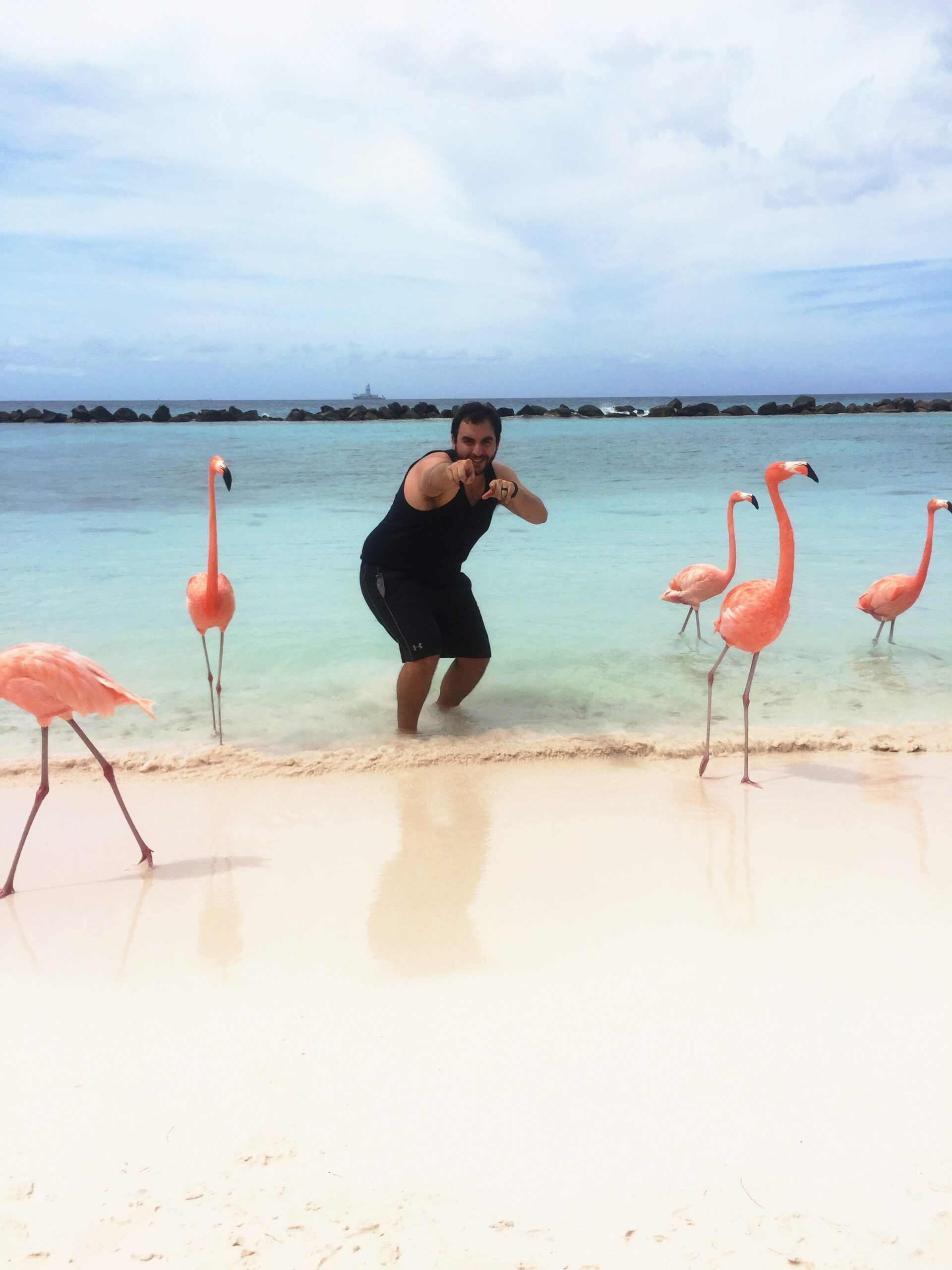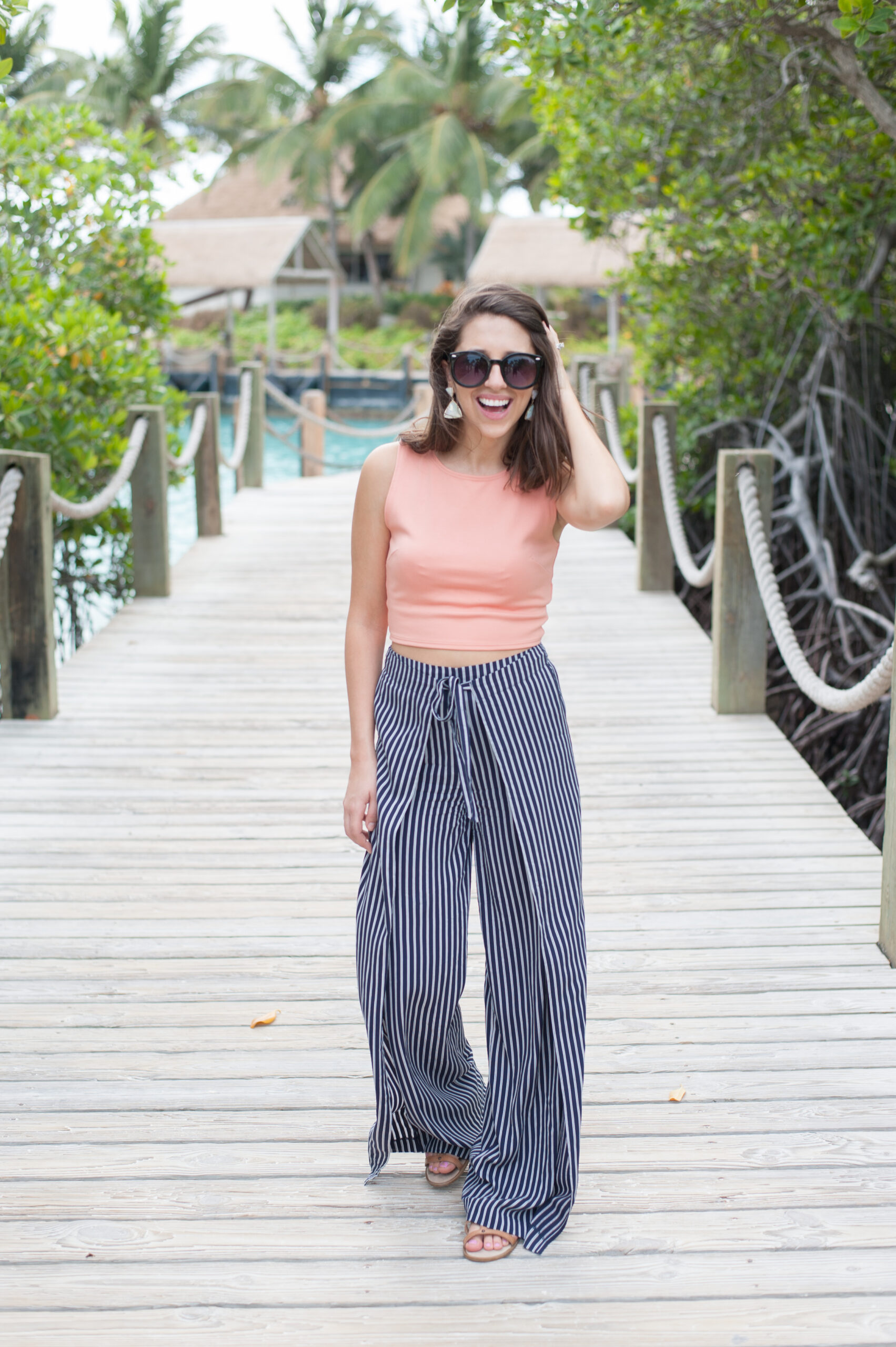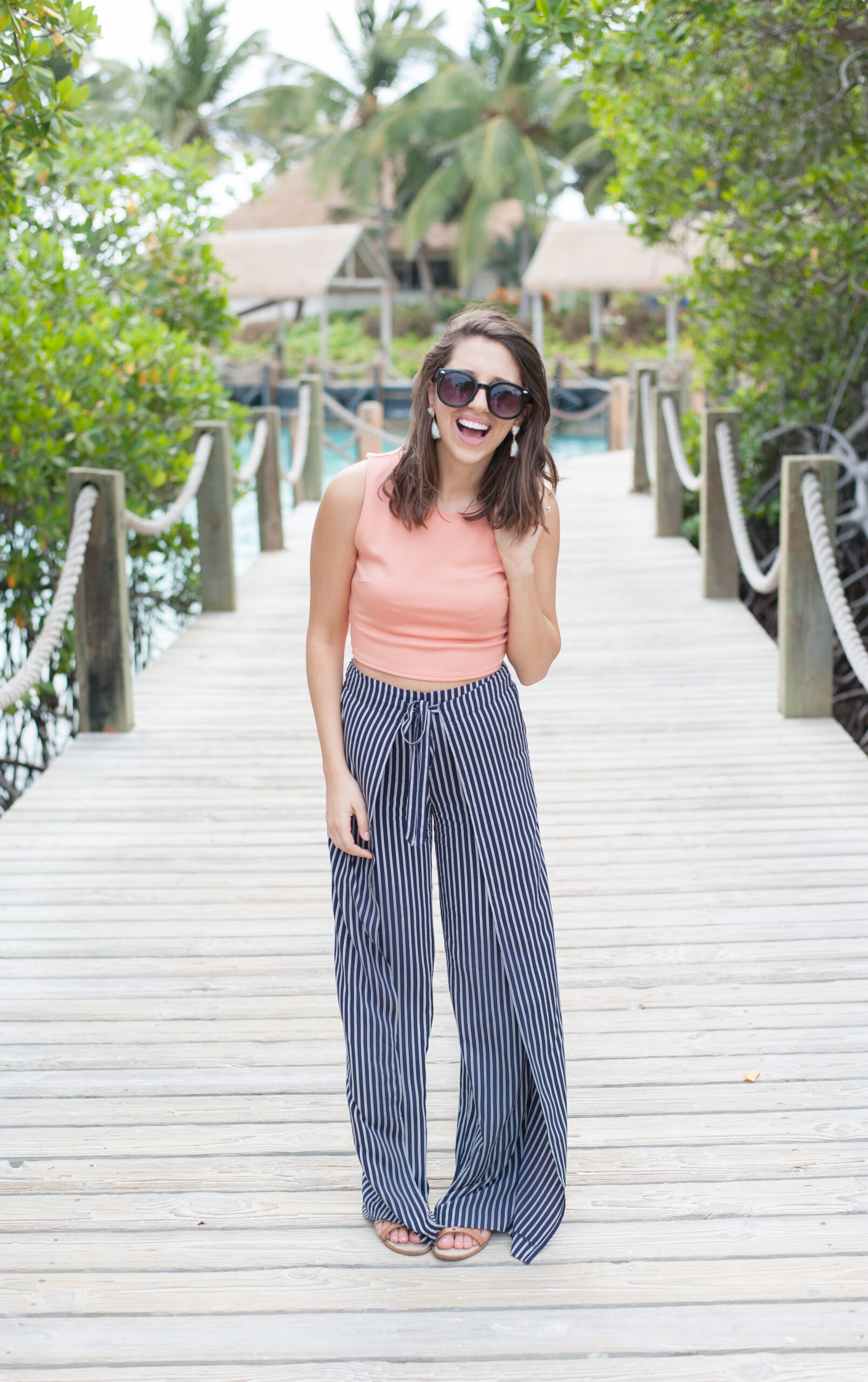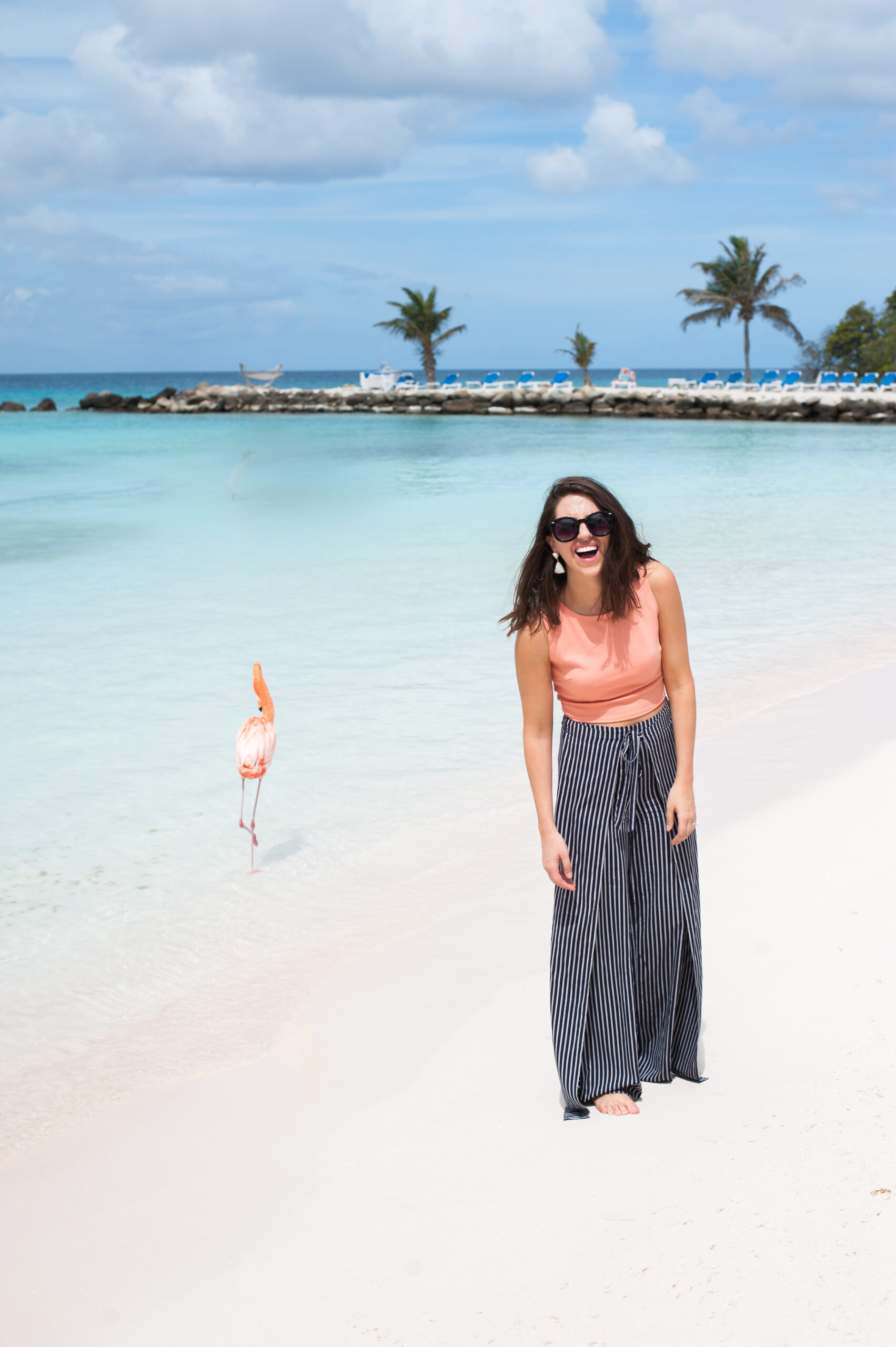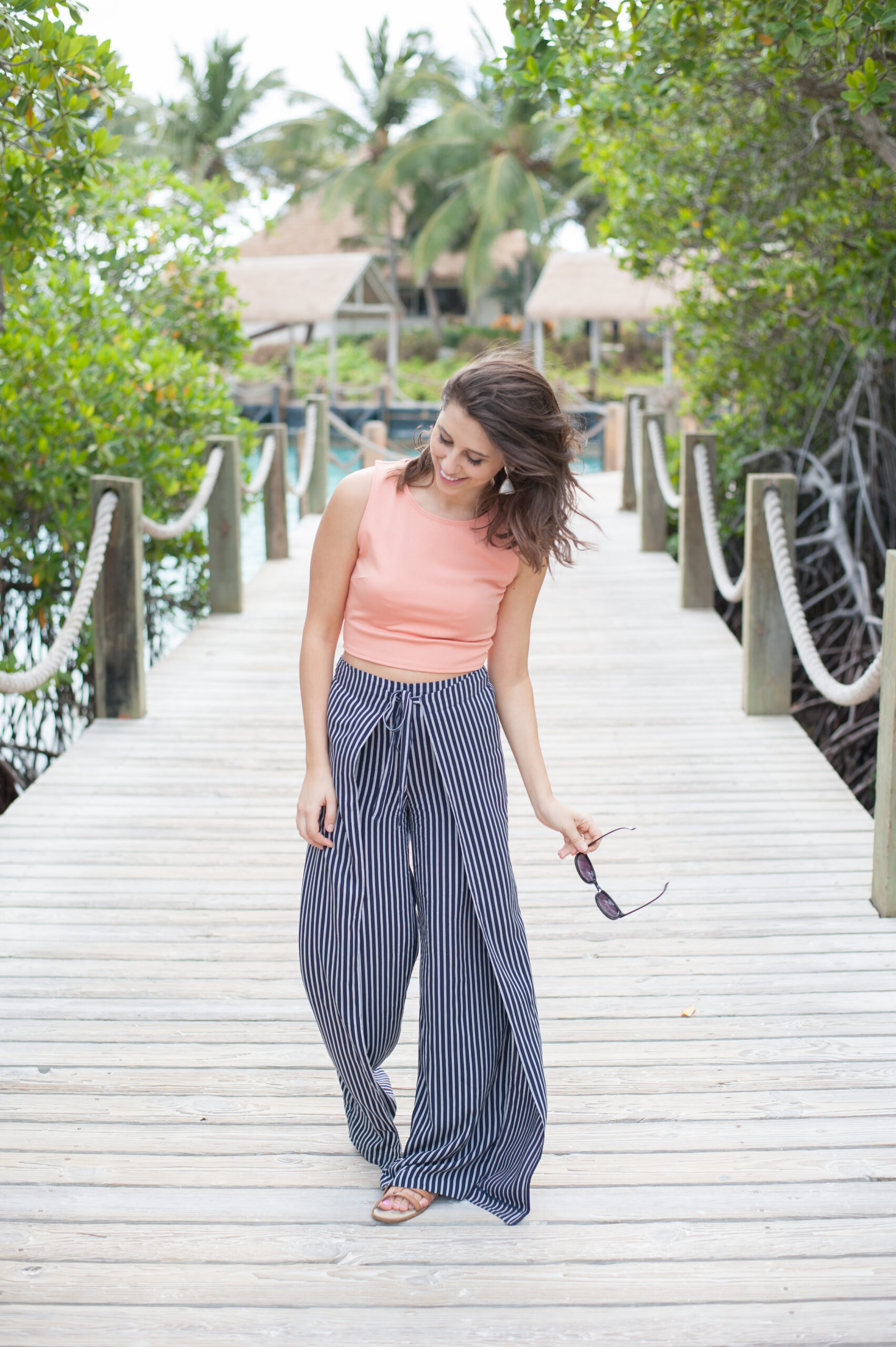 Pants: Forever21 | Top: BP (2 for $20) | Shoes: Similar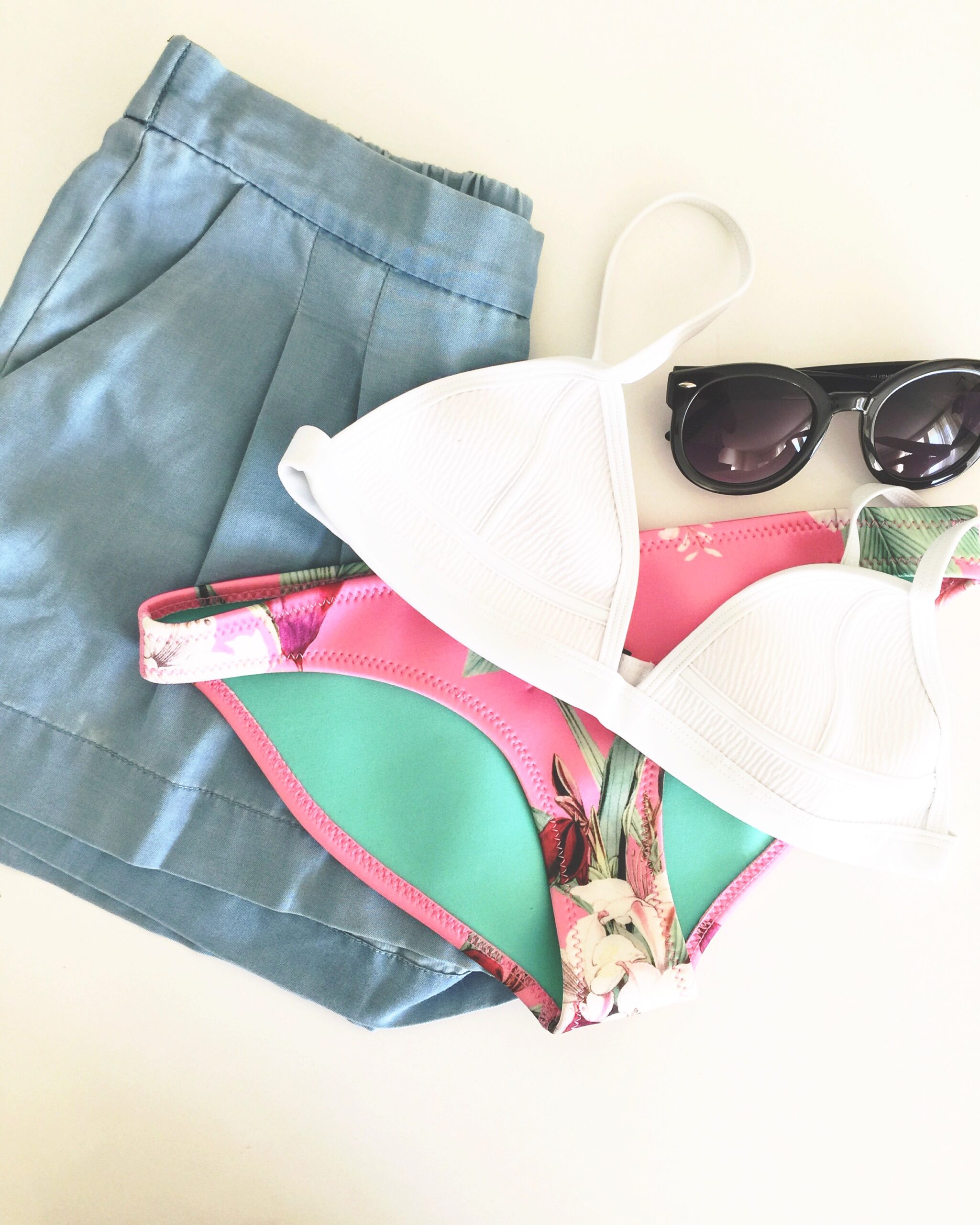 Swim suite: Triangl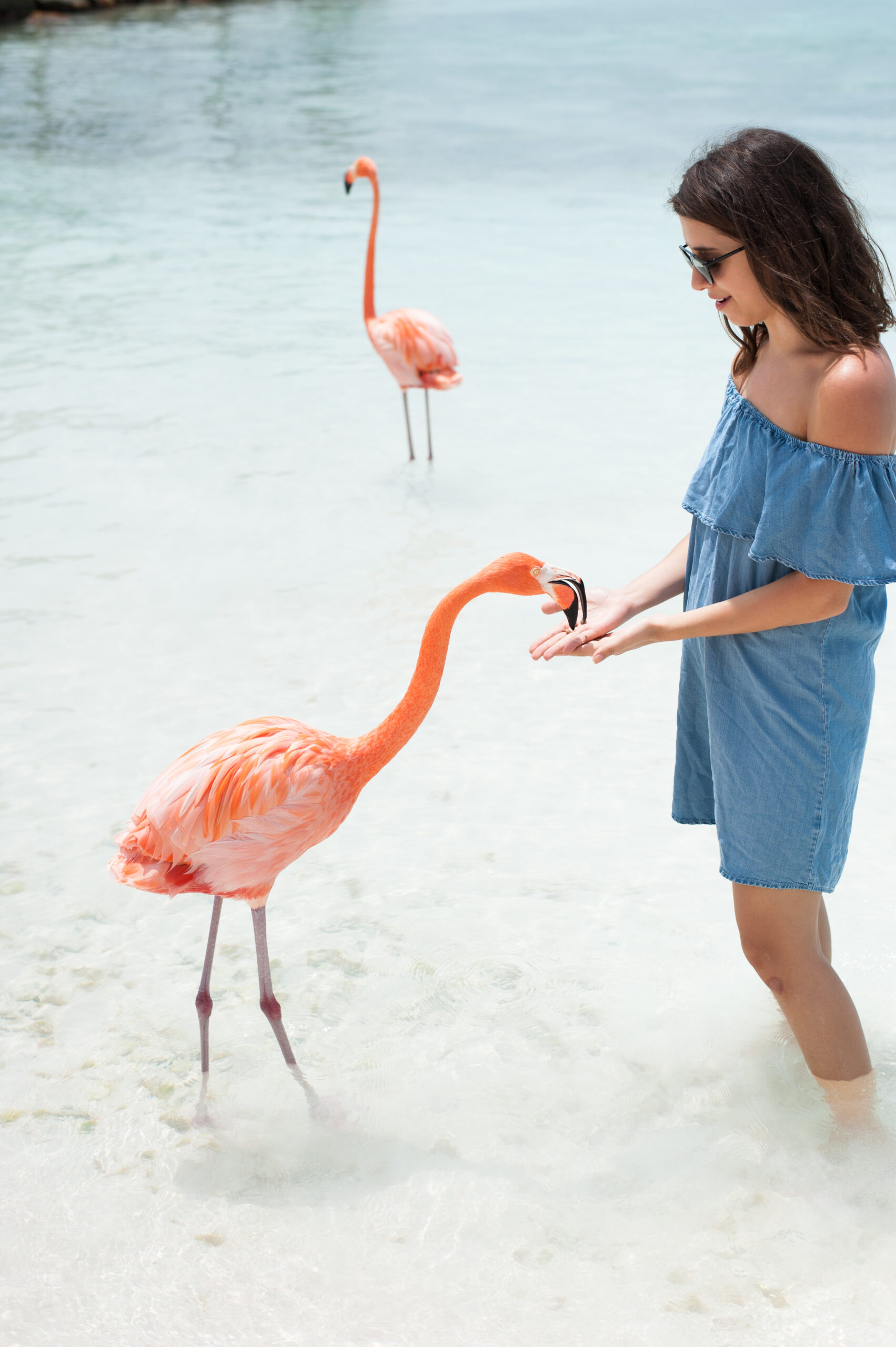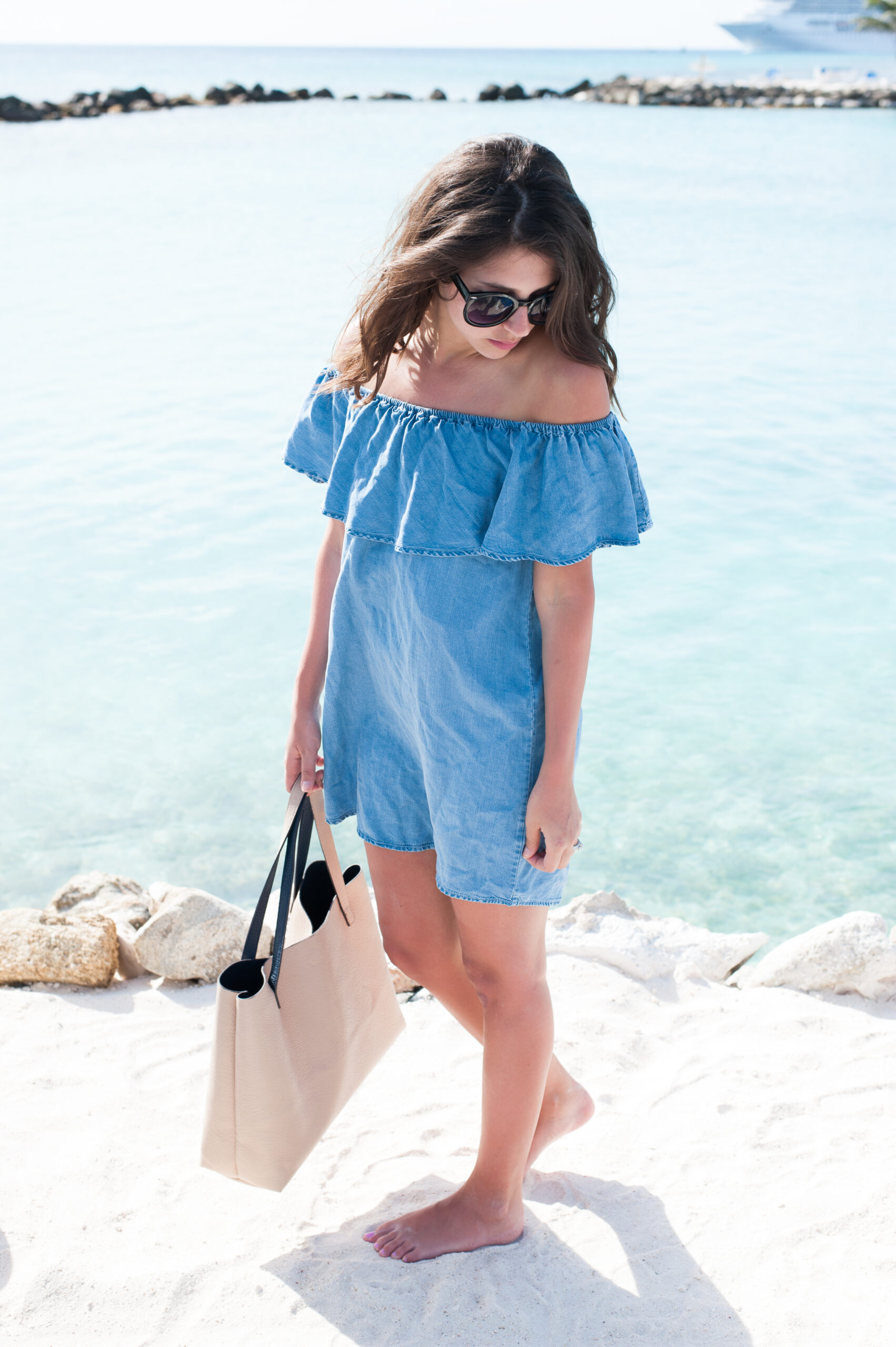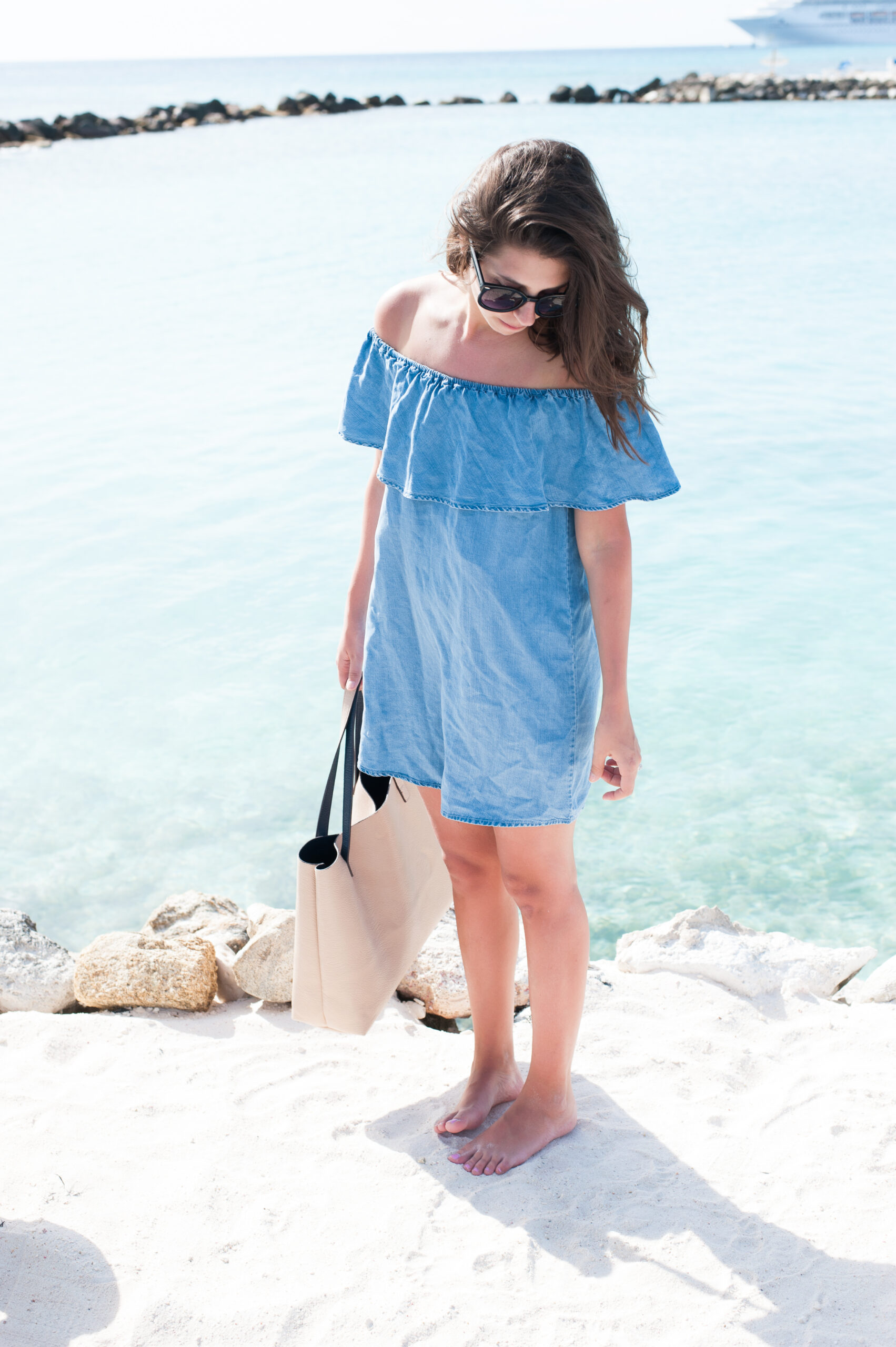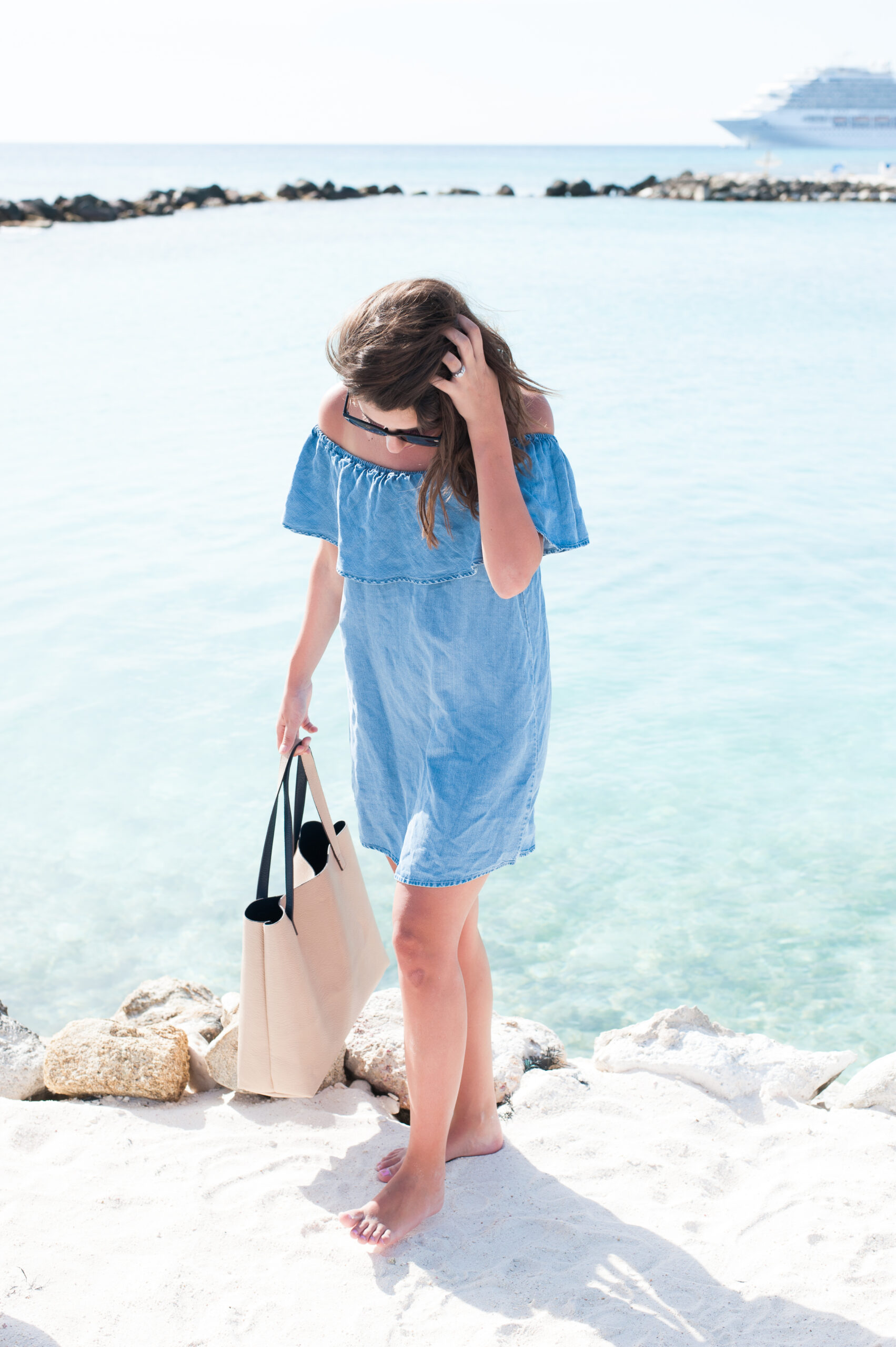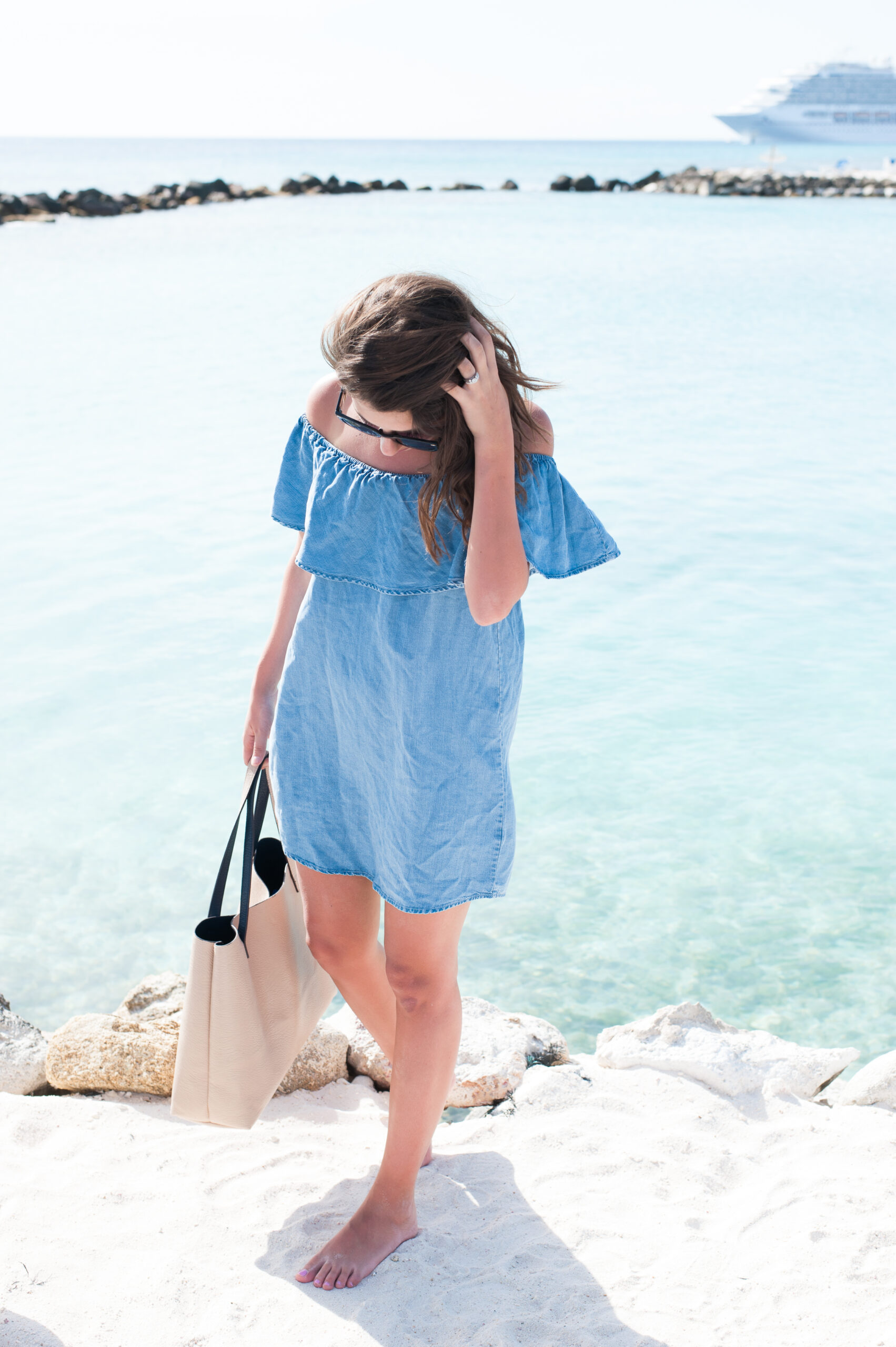 Dress: Urban Outfitters (on sale) | Bag: Street Level (perfect beach bag)
I wanted to share two looks on the island in one post because A. My site had technical difficulties last night hence the late post B. I am not sure I liked this MWF break for me! Haha I have missed blogging and have so much to share C. I have so many outfits to share with you all on the island that two in one was approporiate! I know plenty of you all have trips coming up and I wanted to share some beachy looks to be inspired. I can't say it enough, but I am obsessed with this time of year. I am such a beach bum at heart and love all the spring/summer fashion that goes along with it. My heart gets so happy!
The first outfit I wore on the way to the island for a fun look. These striped pants are so fun and different! I was a little iffy about them (truthfully I still am) so I would love to hear your thoughts! I love a fun pair of pants to change up the jean game so I just went for them. They also are super duper affordable so I just took the risk! I pulled it off with a simple crop top that I am sure I will be wearing a whole lot. I recommend snatching them now because they are 2 for $20.
The second off the shoulder dress was used as a cover up after swimming for a lunch run. It is a well made dress that you can see my wet swim suite did not run through. It is perfect off the shoulder so I don't get weird tan lines while on the island in it.
I wanted to review Renaissance Island & my stay at the Renaissance Hotel. If you are debating Aruba, I say do it! We mainly went for the flamingos because I never have met a flamingo before. It was the coolest experience, I wouldn't leave them alone. They just hang out on the island on one part of the beach. They give you food to feed them (bring 25 cents) and I loved it so much!
When I say island, I am referring to the Renaissance Island and not Aruba! To explain, Renaissance/Marriot created a man made island for their guests to enjoy. You take a boat from the hotels to the island (only about 5 minute ride) and it's exclusively yours. On the island they have an adult section (where the flamingos were), kids beach, and a restaurant. The boat runs every 15 mins back to the hotel. They also have servers on the beach which is THE BEST thing ever. I thought it was so nice because usually when we go on vacation we don't really spend the ENTIRE day on the beach. We usually would go to the beach for an hour or so then go back to the pool. With being on the island, you have no choice but to stay on the beach which is the whole reason you fly somewhere, so it was perfect.
The property at Renaissance Hotel was amazing. Everything was updated and I wouldn't change anything for the world. There are two hotels next to each other, both marriot, but one is adult only and the other allows kids. We stayed and the adults property and it was the absolute best. I wish I took pictures of the room and the lobby but of course I didn't. Next trip I promise too! The lobby has Starbucks and an AMAZING buffet that we did dinner at one night. The bar also serves some really good food/drinks. We would watch the sunset from our balcony and it was the prettiest view ever.
I hope I covered it all! If you have any questions let me know. Phew that was a long post which I rarely do! Thanks for stopping by and hope you all enjoy the rest of your spring break week :) We are headed to church camp for the weekend!