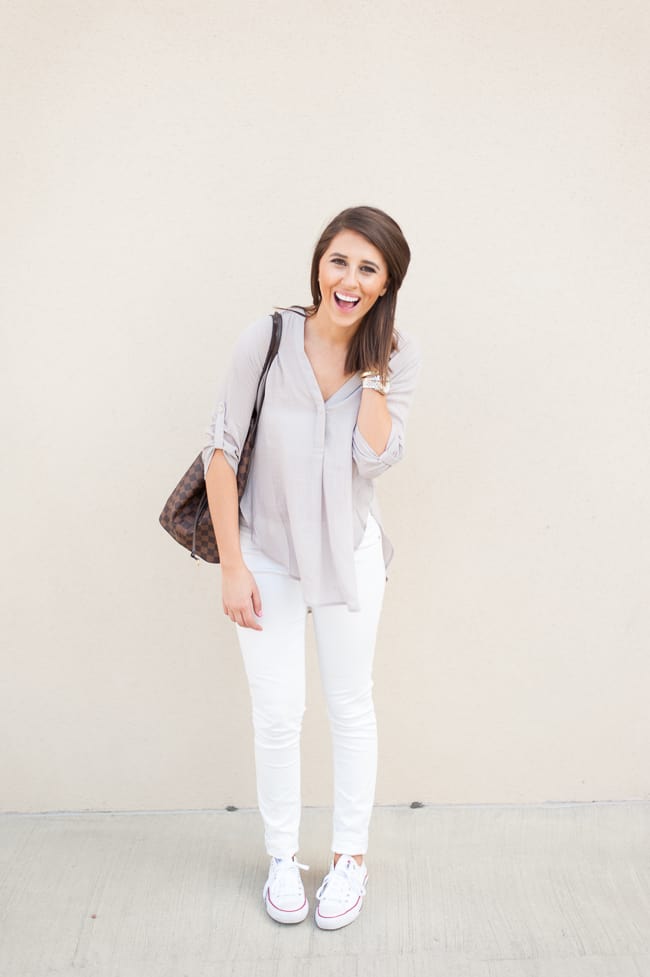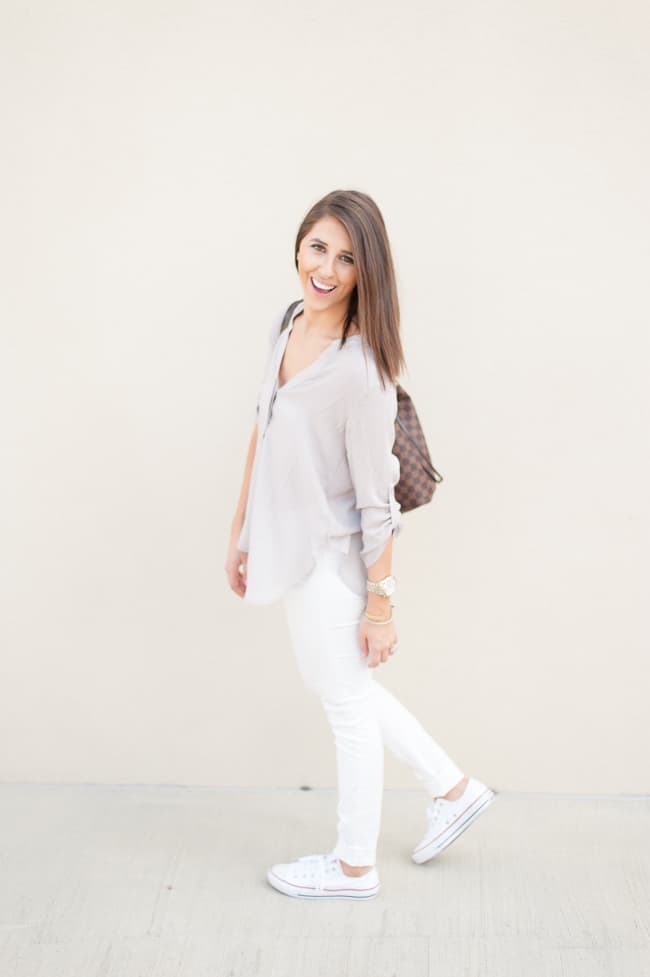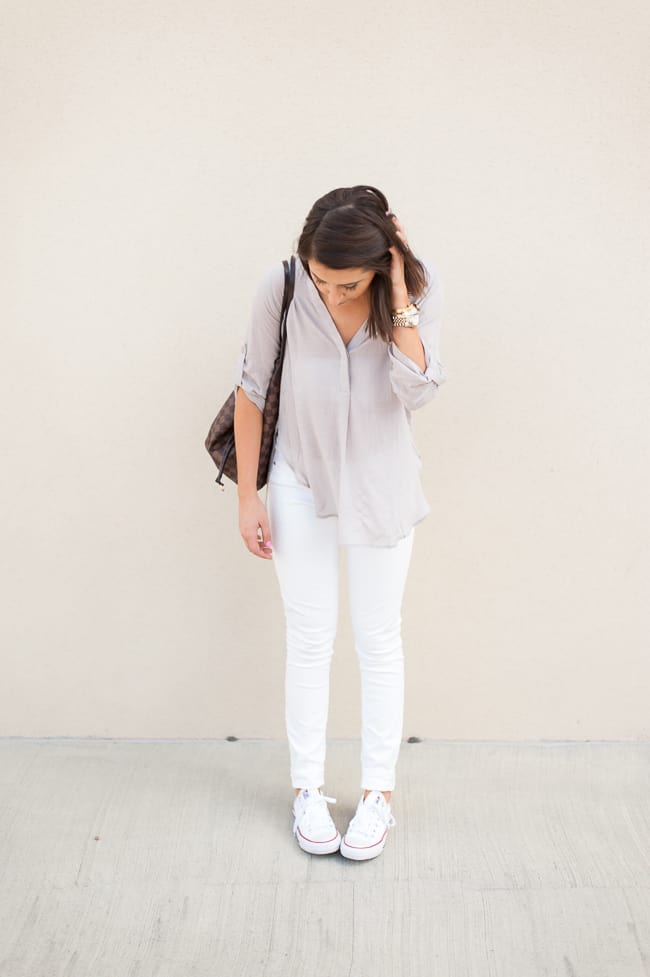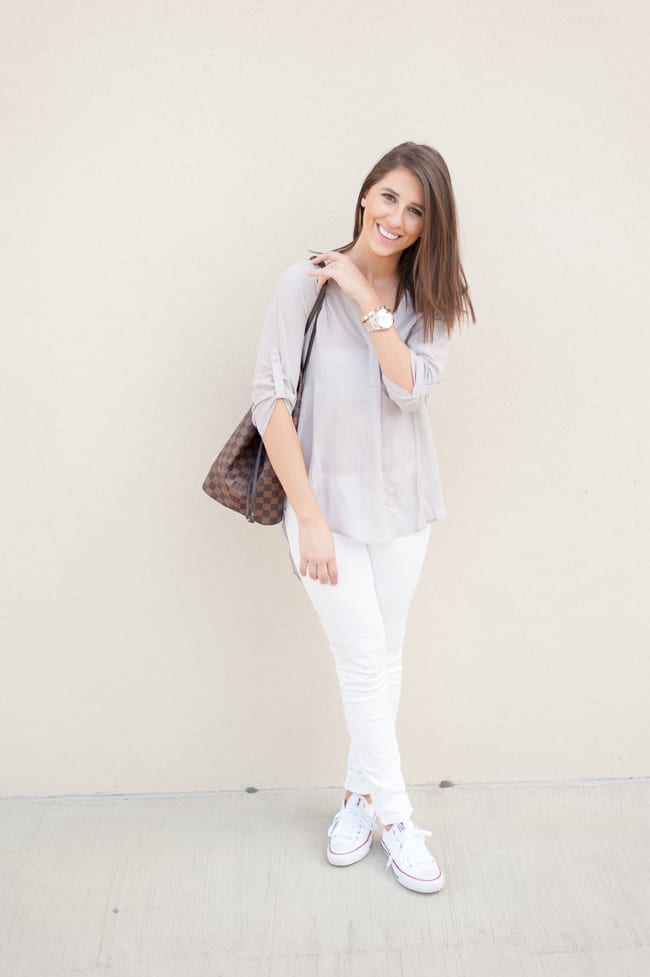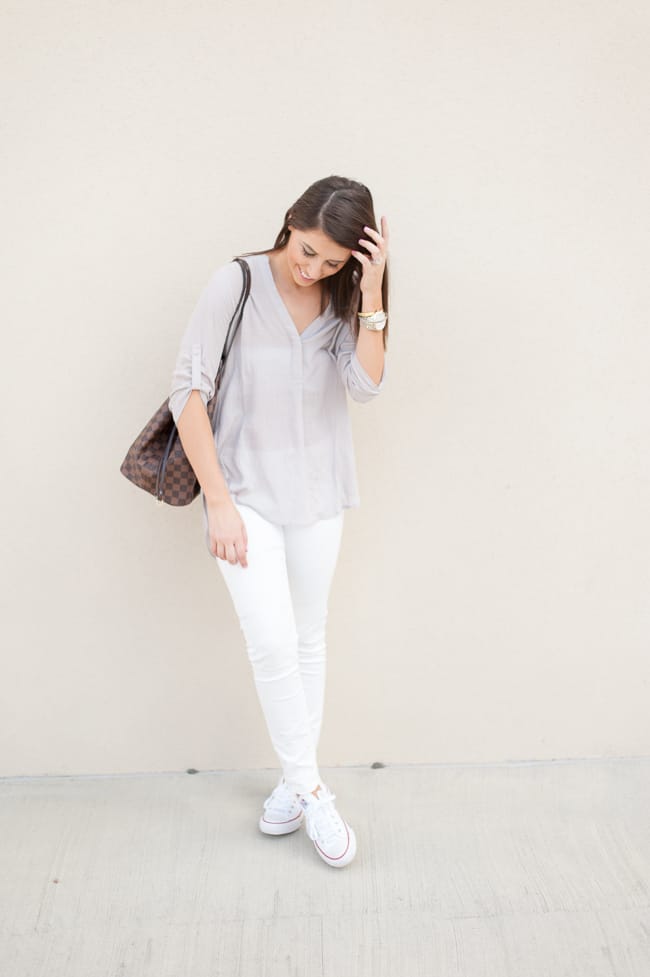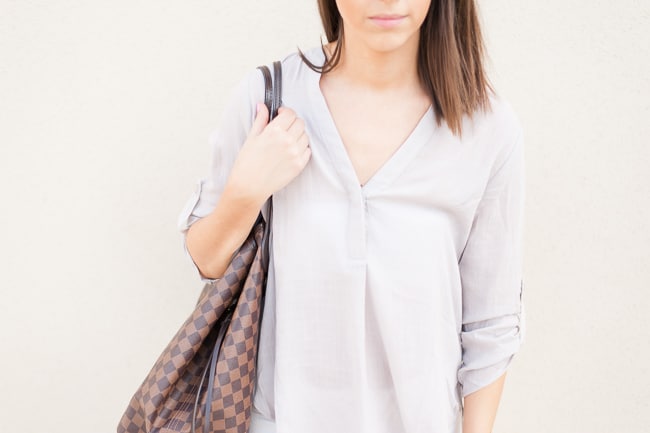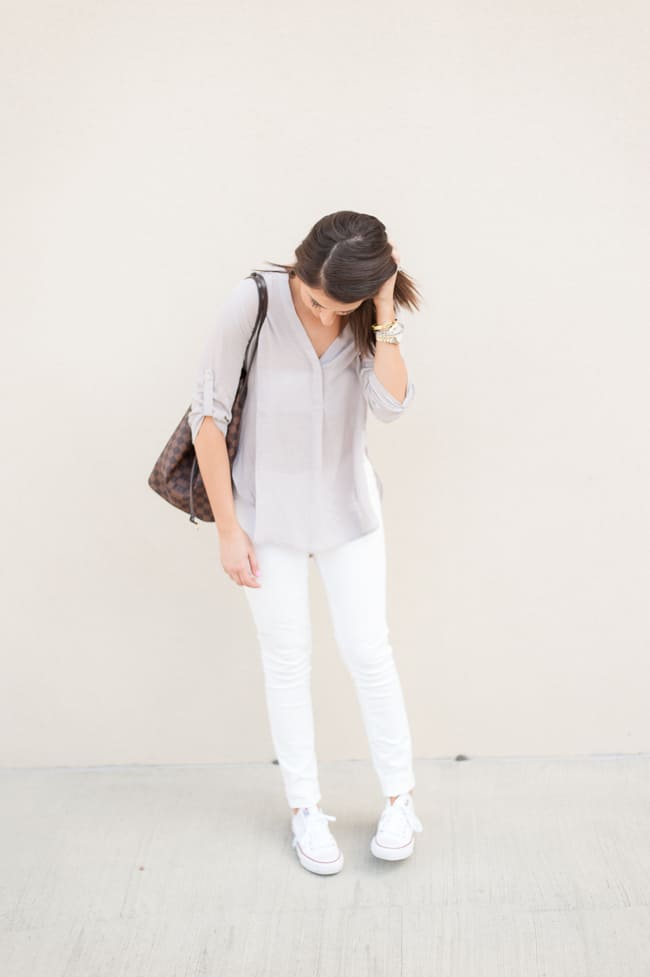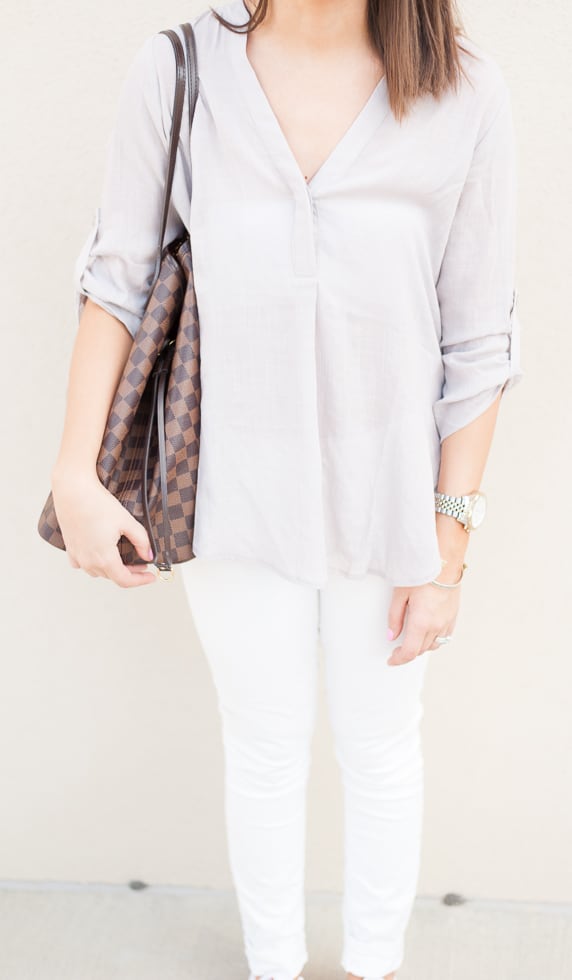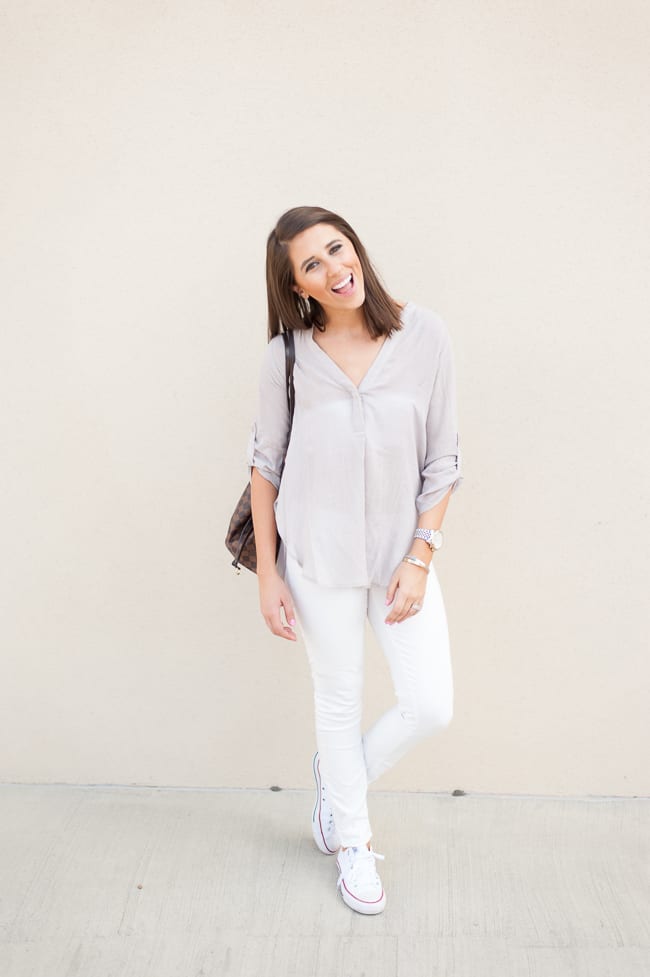 Lush Light Top: Woven (comes in 7 colors)  | Converse: All Star : Jeans: Articles of Society 
Here is a simple look in honor of the simple day I will be having today. Yesterday I got my wisdom teeth pulled out and boy I did not expect to have such a rough day as I did. I won't go into detail but today I am feeling a little tiny winy better. I promised you all a new blog post 8am Monday-Friday so that is what I am up early this morning doing trying to ignore my nauseous feelings. I wanted to talk about this lush light woven top that is perfect for spring and summer that comes in about 7 different colors. The material on it is light weight so you don't have to worry about it getting hot. The lush deep v neck line is very in right now and could of been worn with a lace bando for a more detailed look. I paired this look with some white jeans, which are my favorite white jeans of all (under $55) and converse for on the run look.
Thanks for stopping by and hope you all have a happy Hump day! Ill be by my phone but the computer is making me dizzy so not so much. Prayers are much appreciated! Hopefully we will finish Friday Night Lights on netflix today. Anyone else watch that show? It is so darn cute! Any new recommendations would be appreciated!