30a Travel Diary 2018
Dress: Astr The Label | Shoes: Sam Edelman | Purse: Goodnight Macaroon | Earrings: Baublebar
Top: Wayf | Shorts: Free People  | Heels: Treasure & Bond | Earrings: All Things Mochi | Bag: Topshop
Swim: J.Crew  | Shorts: Agolde | Earrings: Baublebar
Dress: Billabong | Heels: Treasure & Bond | Bag: (Similiar) | Earrings: Lisa Lerch
Top: Tularosa | Bottoms: Tularosa | Headband: Target | Earrings: Baublebar
My Outfit \\ Swim: Topshop | Shorts: Free People | Earrings: Baublebar | Bag: Topshop
Emily's Outfit \\ Swim: Tularosa | Shorts: Grlfrnd | Baublebar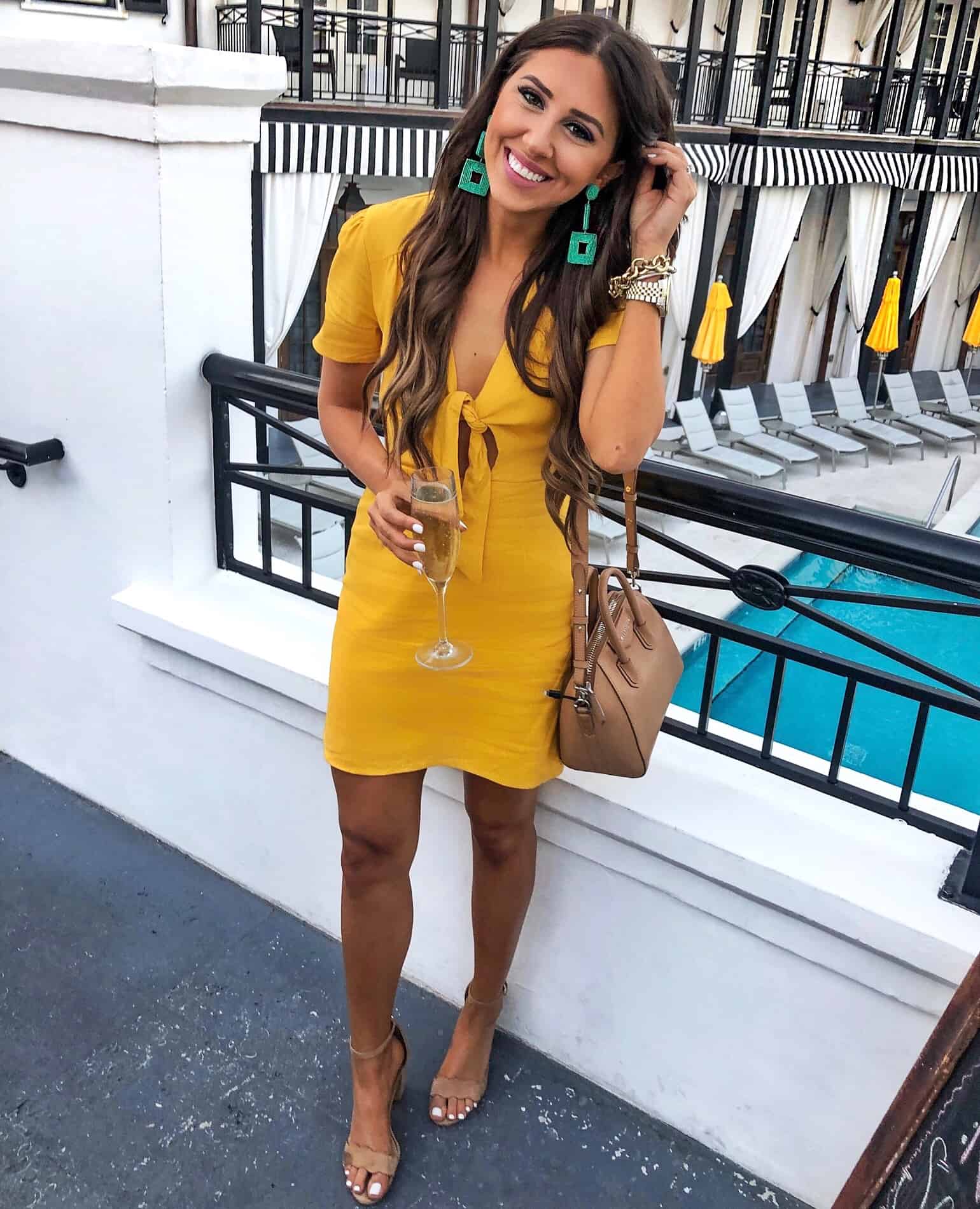 Dress: Socialite | Earrings: Baublebar | Purse: Givenchy | Shoes: Sam Edelman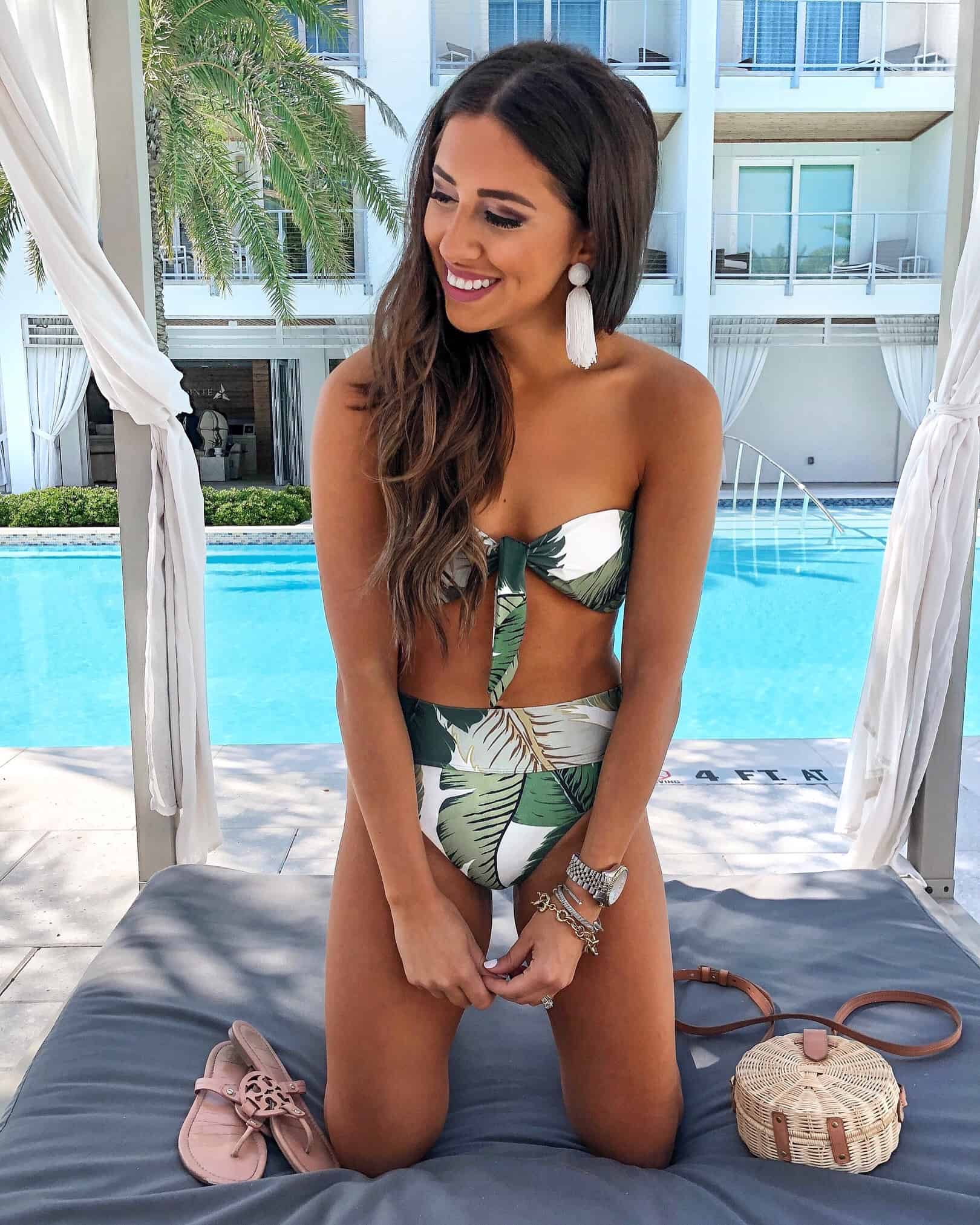 Top: Beach Riot | Bottoms: Beach Riot | Earrings: Baublebar  | Bag: (Similiar)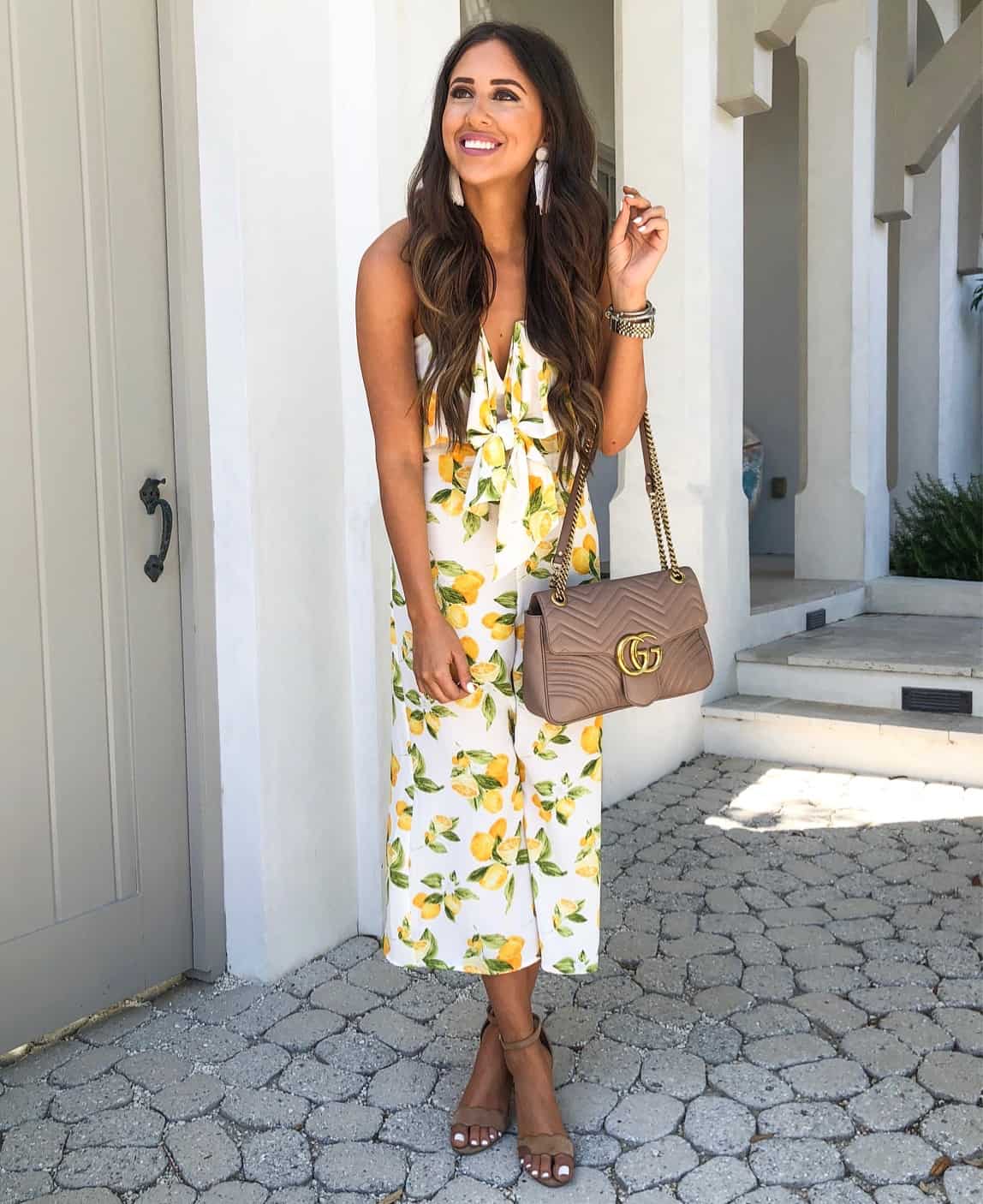 Jumpsuit: Socialite | Earrings: Baublebar  | Shoes: Sam Edelman  | Purse: Gucci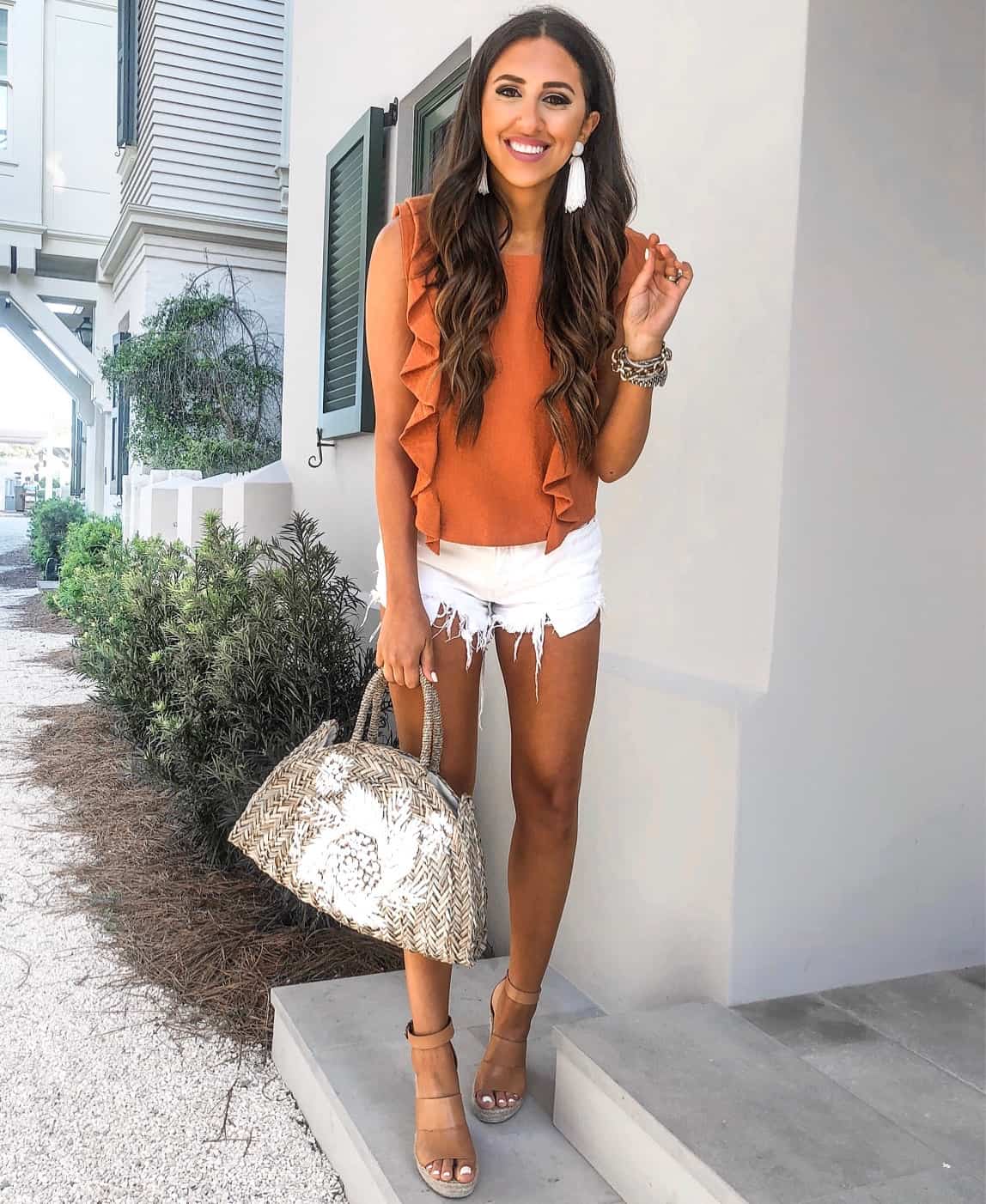 Top: Bp | Shorts: Free People  | Heels: Treasure & Bond | Bag: Topshop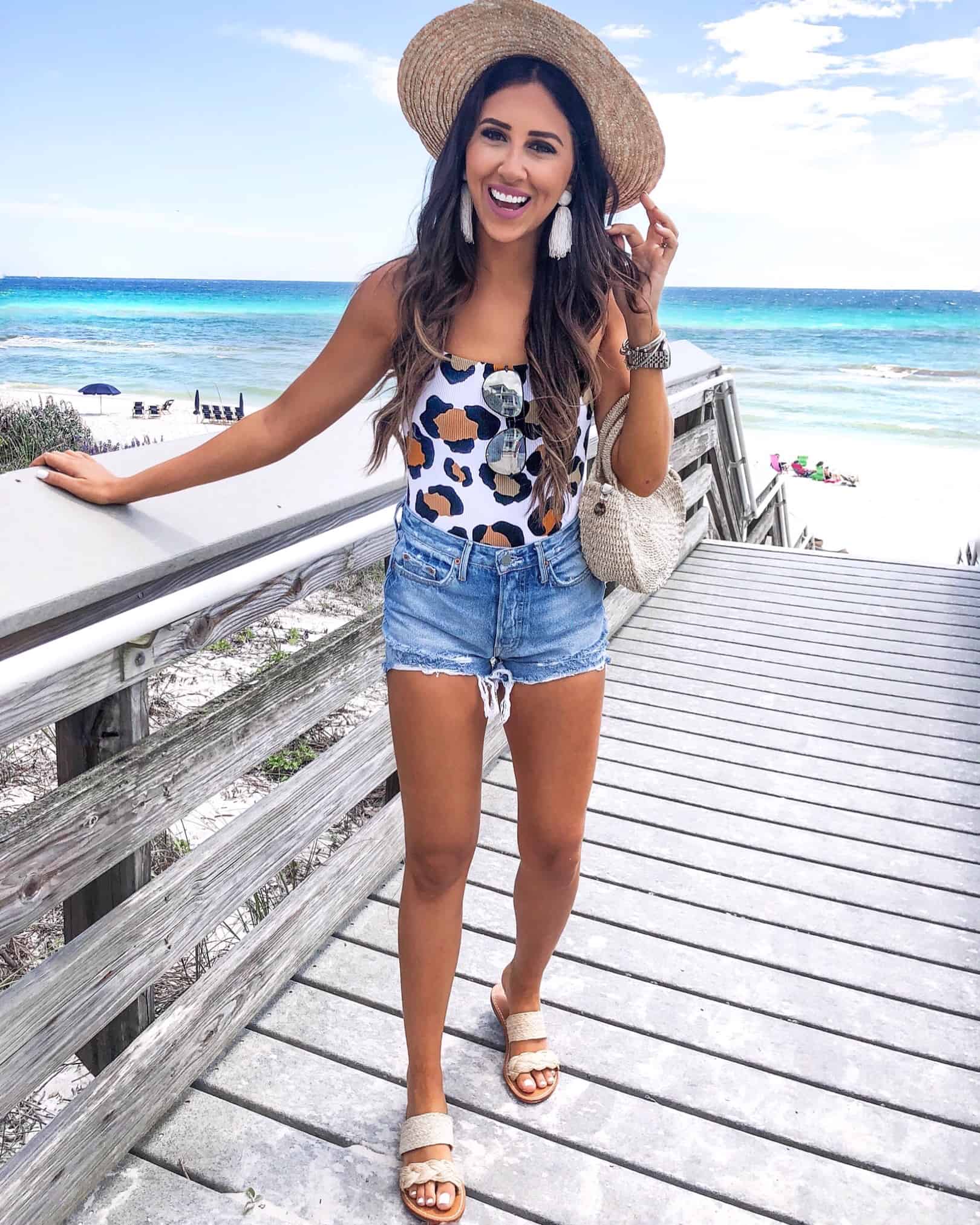 Swim: Topshop | Shorts| Shoes: Soludos | Sunglasses: Quay | Purse: Claire V.
Dress: Kendall + Kylie  |  Earrings: Baublebar  | Shoes: Sam Edelman | Sunglasses: Quay | Purse: Claire V. | Shorts: Agolde
Ok before I start on my Cabo content I have been meaning to share all about our stay in 30a! I honestly can say this was one of my favorite trips again this year! It was easily one of my favorite trips I went on last year so I immediately booked it for exactly a year later! I also stayed at The Pointe last trip too so you know if I am back, it's a good one! You can read all about my last trip here. I feel like we repeated a lot of the gems this trip since I wanted to take Emily and Ted to the good spots!
Stay //
The Point On 30a : ResortQuest by Wyndam Vacation rentals is the exclusive management rental company so to book you have to call or book online through them directly! What I really love about this place is the location on 30a! It is walking (or a bike ride) distance to the beach or to Rosemary Beach dinner spots. We also walked one evening to Alys beach area for dinner which was a pathetic uber ride home lol! Point is, the location of this place is KEY! It's walking distance to all the best places! You also are limited to the number of actual hotel rooms available on 30a since the majority of it are beach houses. If you are looking to rent out a place but don't want an entire house, this place is the best. They are condos so they still have a full kitchen and our place had two bedrooms! If you were following along on instastories you probably saw the mini-tour I gave. They also have a BEAUTIFUL pool downstairs that was heated with cabanas to lay out under and a nice size gym! One evening we did watch the sunset from the rooftop which has couches and fire pits. Every corner of the facility is so pretty and I love that they opened a breakfast spot downstairs! By the end of the trip, they knew our morning order lol! I honestly rarely enjoy going back to a vacation spot that I have already been before but I will be a vacation repeater for The Pointe on 30a! I can't wait to go back!
Food //
Big Bad Breakfast: This was our favorite breakfast spot! SO many good yums to choose from. I was obsessed with the grapefruit brulee. It was on the first floor of the Pointe so we ate here for breakfast and sometimes lunch. I ordered all sorts of things from their goat cheese omelet to their chicken tenders and all so yummy! They also were SO sweet there! On Saturday for brunch, since the wait was so long, we just asked for it to-go and we ate in the La Cava lounge area that is covered and has TVs by the pool!
Surfing Deer: Ok all of our dinner spots were my favorite part of the day! For Surfing Deer we met with our friends Jessica and Ryan who live there and it was so much fun! This honestly was the prettiest restaurant I have been too in Seaside! The interior design got me so excited. Does anyone else get like that? We also started with torched bacon and it was the best! Good company, good food, and good environment always make for the best nights!
Georges: Everytime I mentioned 30a to someone they would ask if I have been to Georges so I made it a MUST this time. I was kinda confused by all the hype but yall, it did not disappoint! The food was probably the best food I had the entire week. We debated going back multiple times. I got the firecracker shrimp and I literally can't wait to go back and get it again! They don't take reservations but we went after drinks at the Pearl so we didn't show up until like 8 and we didn't have to wait! Even if you have to wait, its worth it!
La Crema: Ok this was my favorite dinner spot last year and again it easily was one of my favorites again. You can tell I had so many favorites lol oops! But this place is tapas style and I love sitting outside with the view of the Pearl and good weather. But really when I look at a menu, I always get so conflicted because I want it all, so Tapas are my favorite! The lamb lollipops are so good too and I rarely like lamb. Make sure to get the chocolate fondue for dessert!
Shades: Ok I am going to be honest, we went here 3 times and the staff was GREAT, but I struck out on the food every time. I tried and tried but nothing was really tasty. It is mainly a sports bar so if you are looking for a place to watch a game and grab a drink, this is your place. Ted begged every night to go here (Emily and I's bedtime is like 10pm and Teds a night owl) so we sucked it up a few nights for him lol!
Charlies Donuts: A morning donut run is always a must by the beach! They are only open until they sell out so be sure to go once you wake up!
Drinks //
The Pearl: Ok going here for drinks is a must! The view and people watching at The Pearl is the best. We went here a few times before dinner! It's a pretty hotel to even walkthrough!
Bud && Alleys: Such a great spot for drinks! We started one night and ended our night here. I'm not sure about the food but it is a fun bar that is on a roof that overlooks the water!
The Hub on 30a: This is a food + drink area but especially if you have kids! I wish we had one of these in Houston. Such a fun
Really check out my 2017 post too for more places!