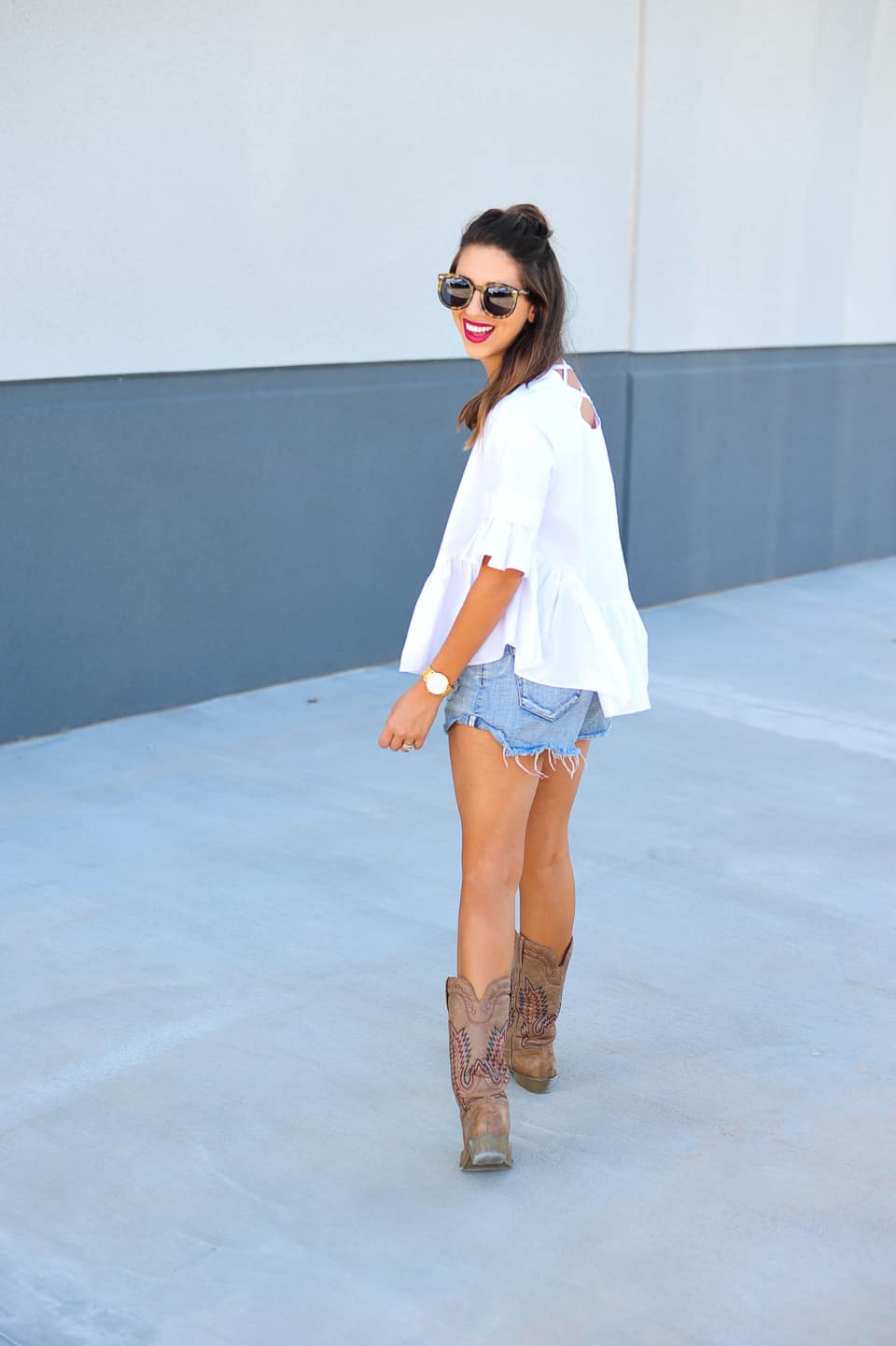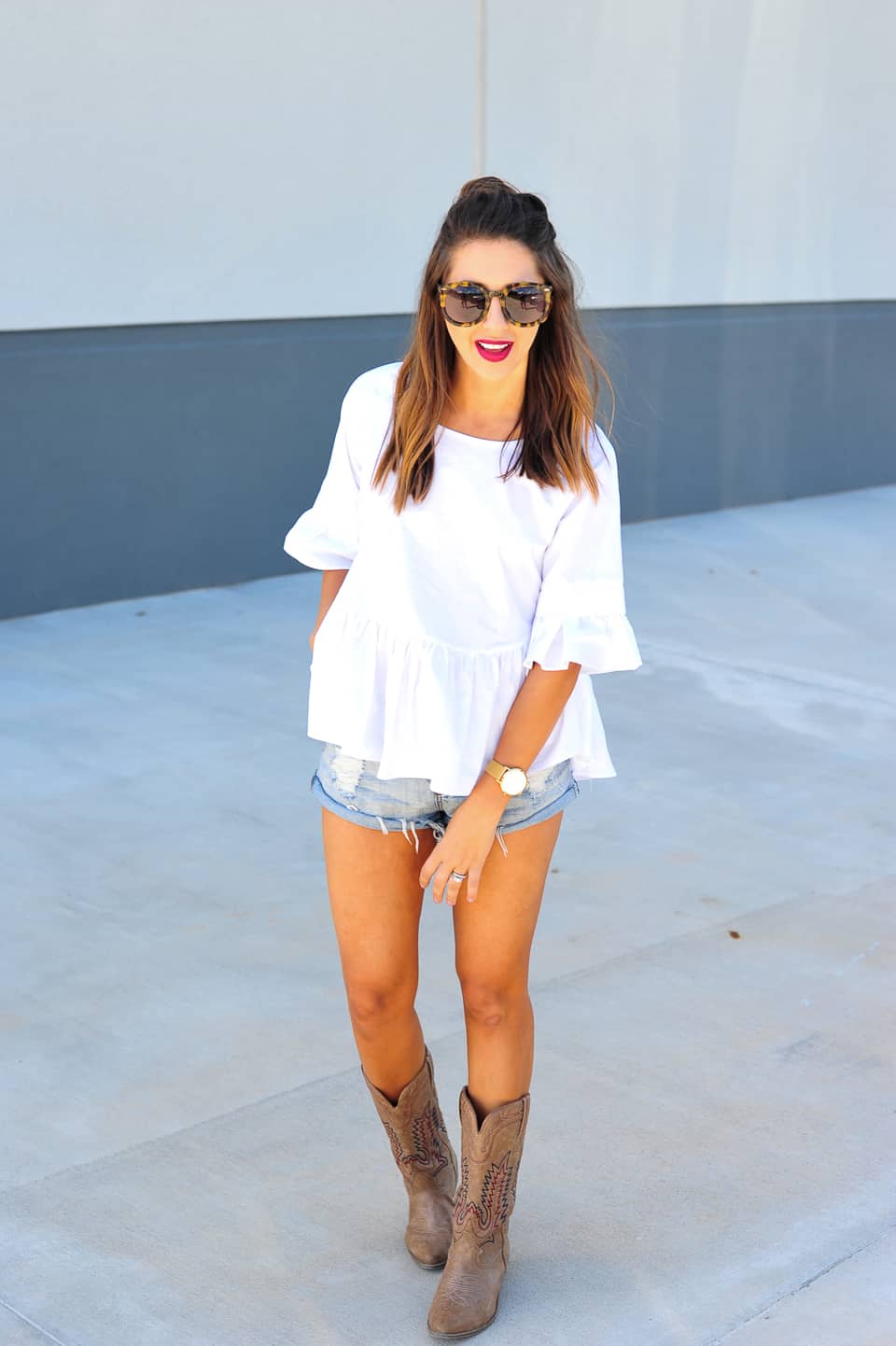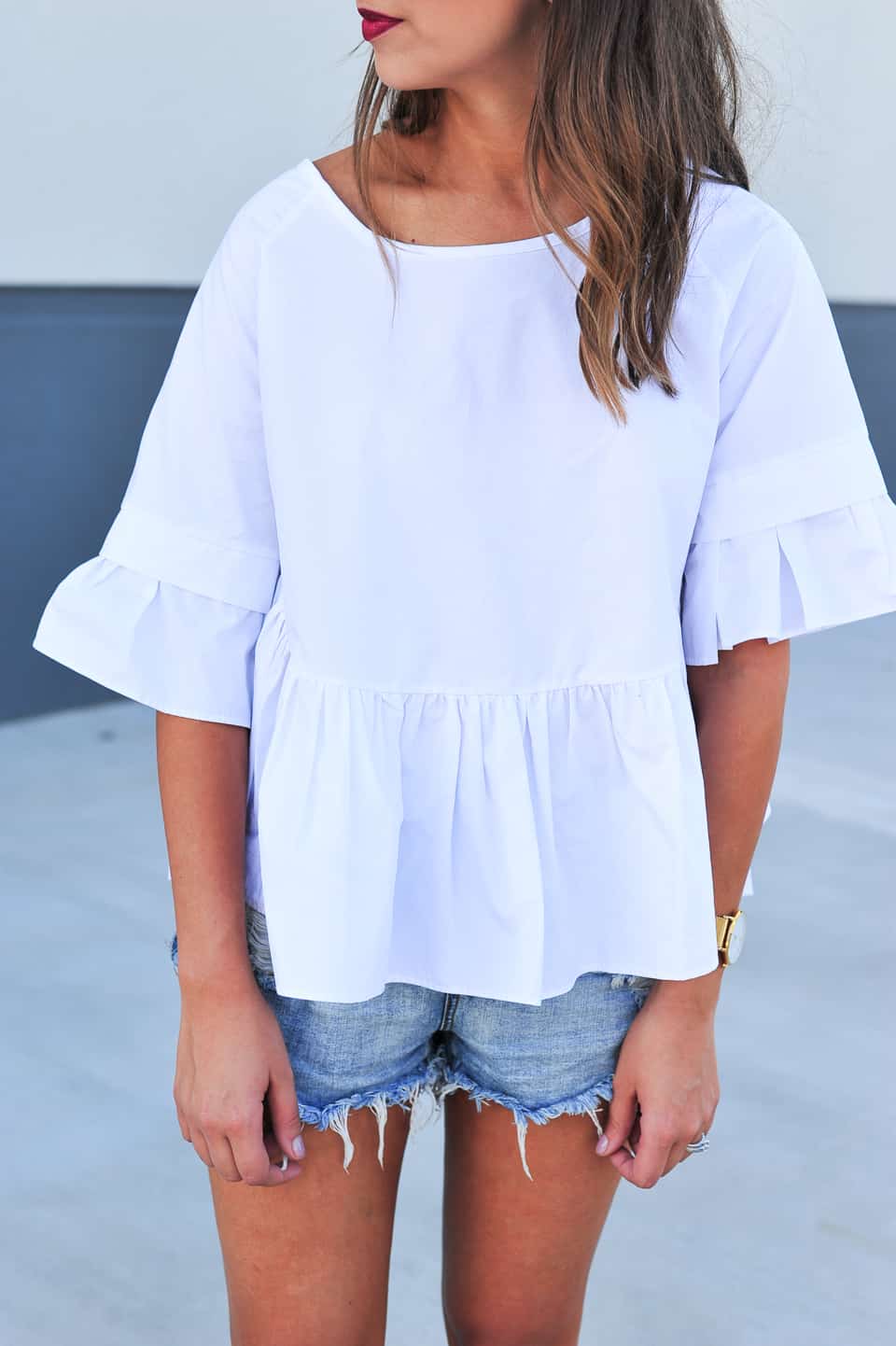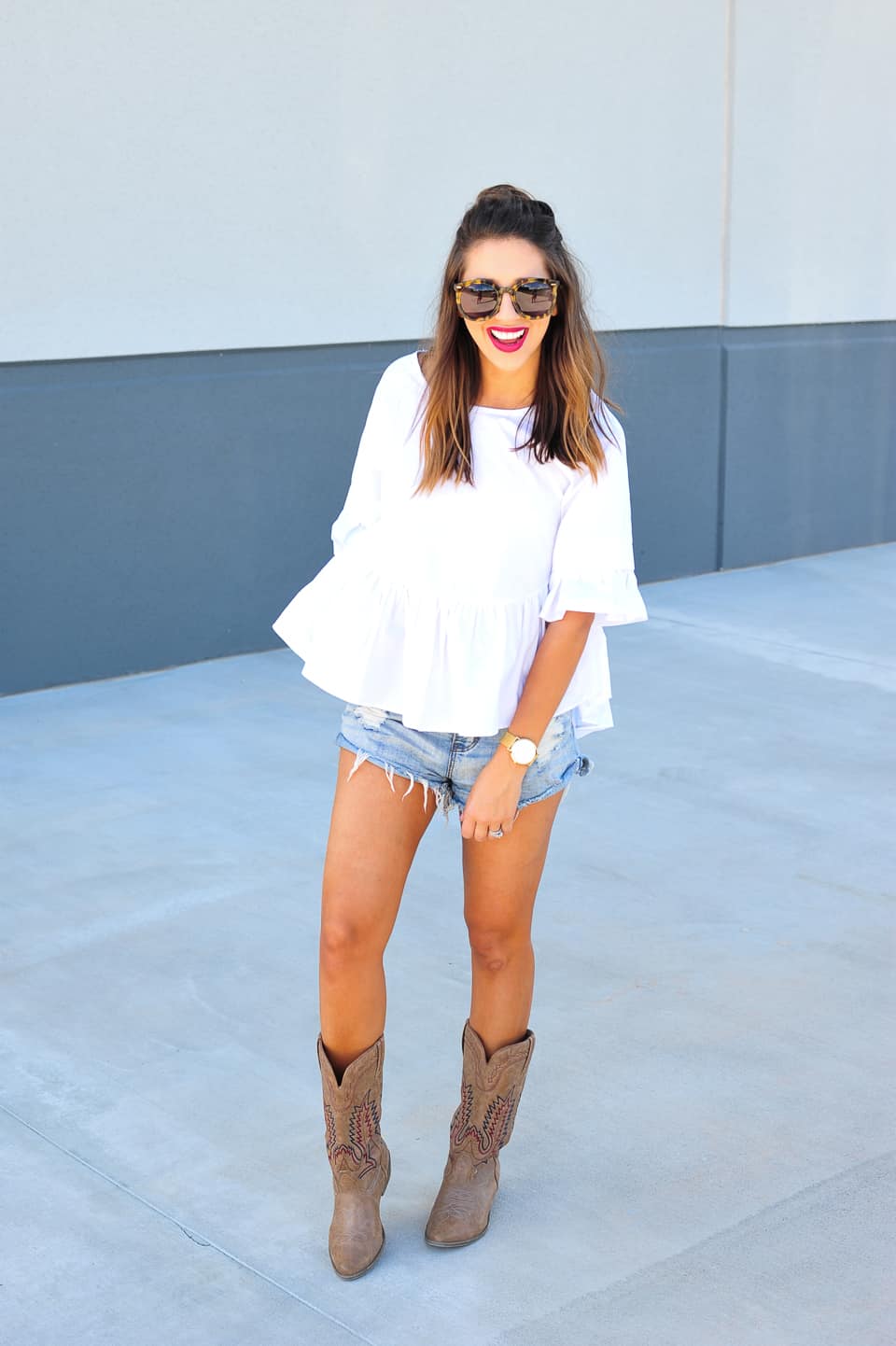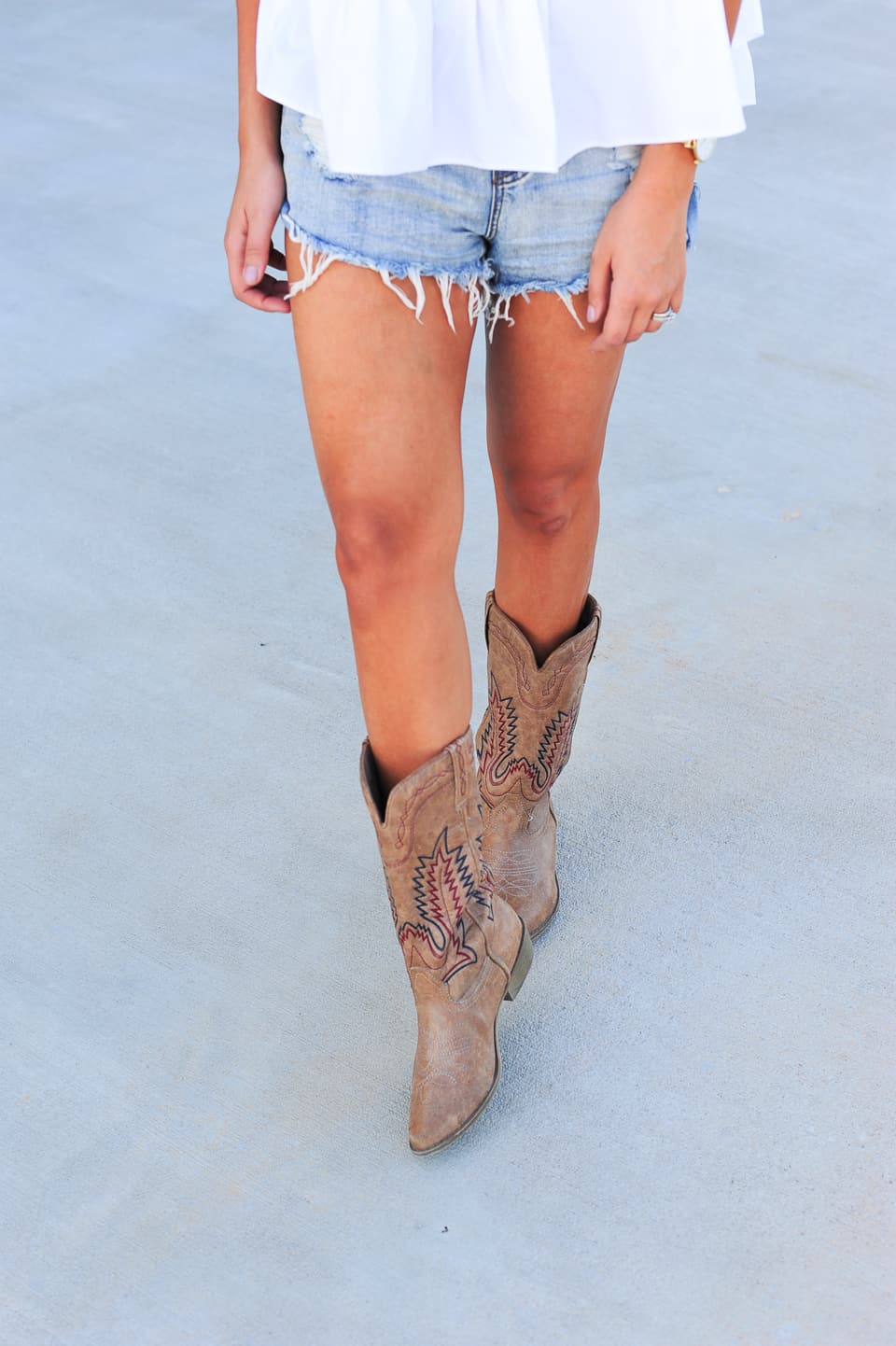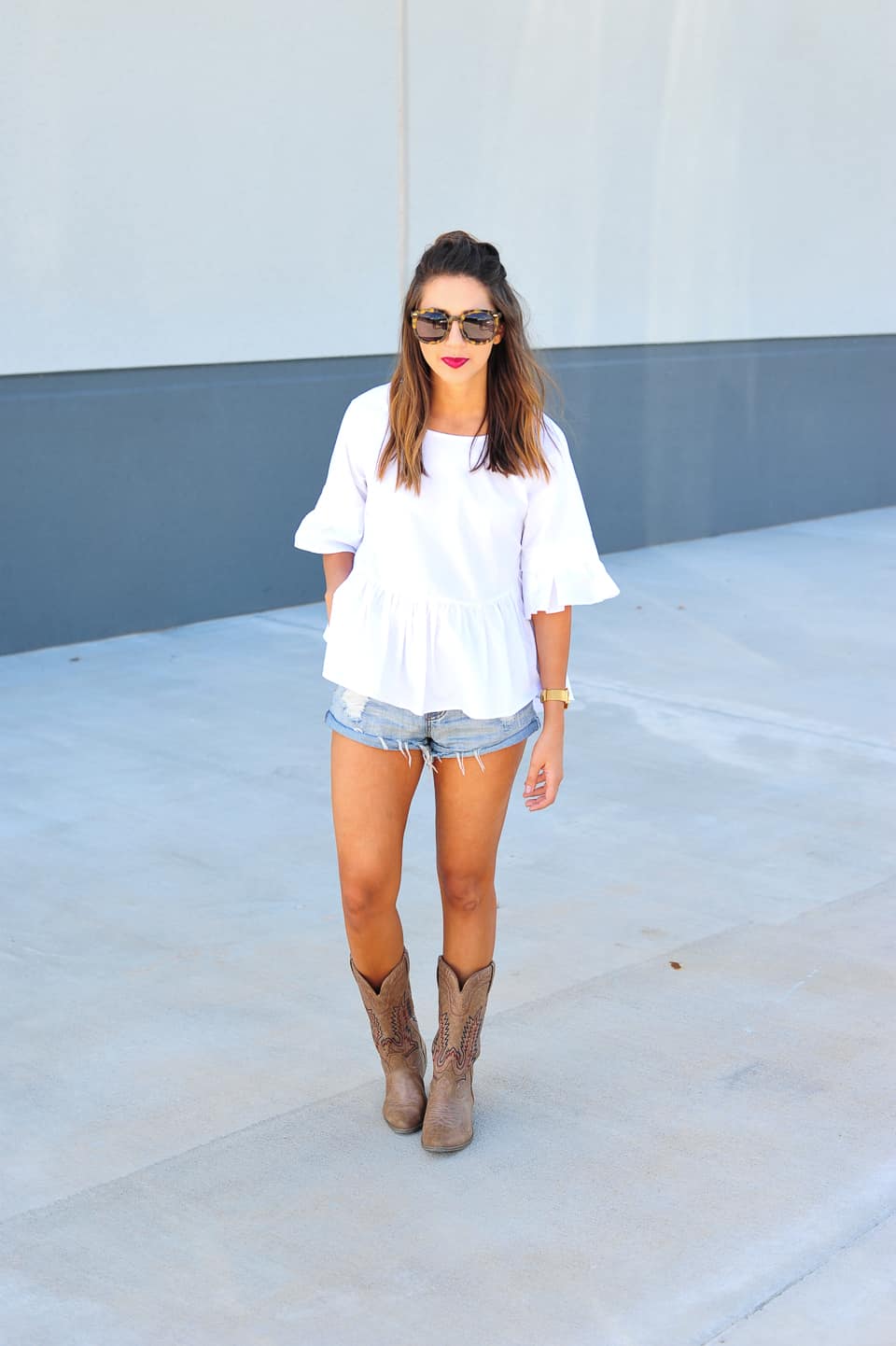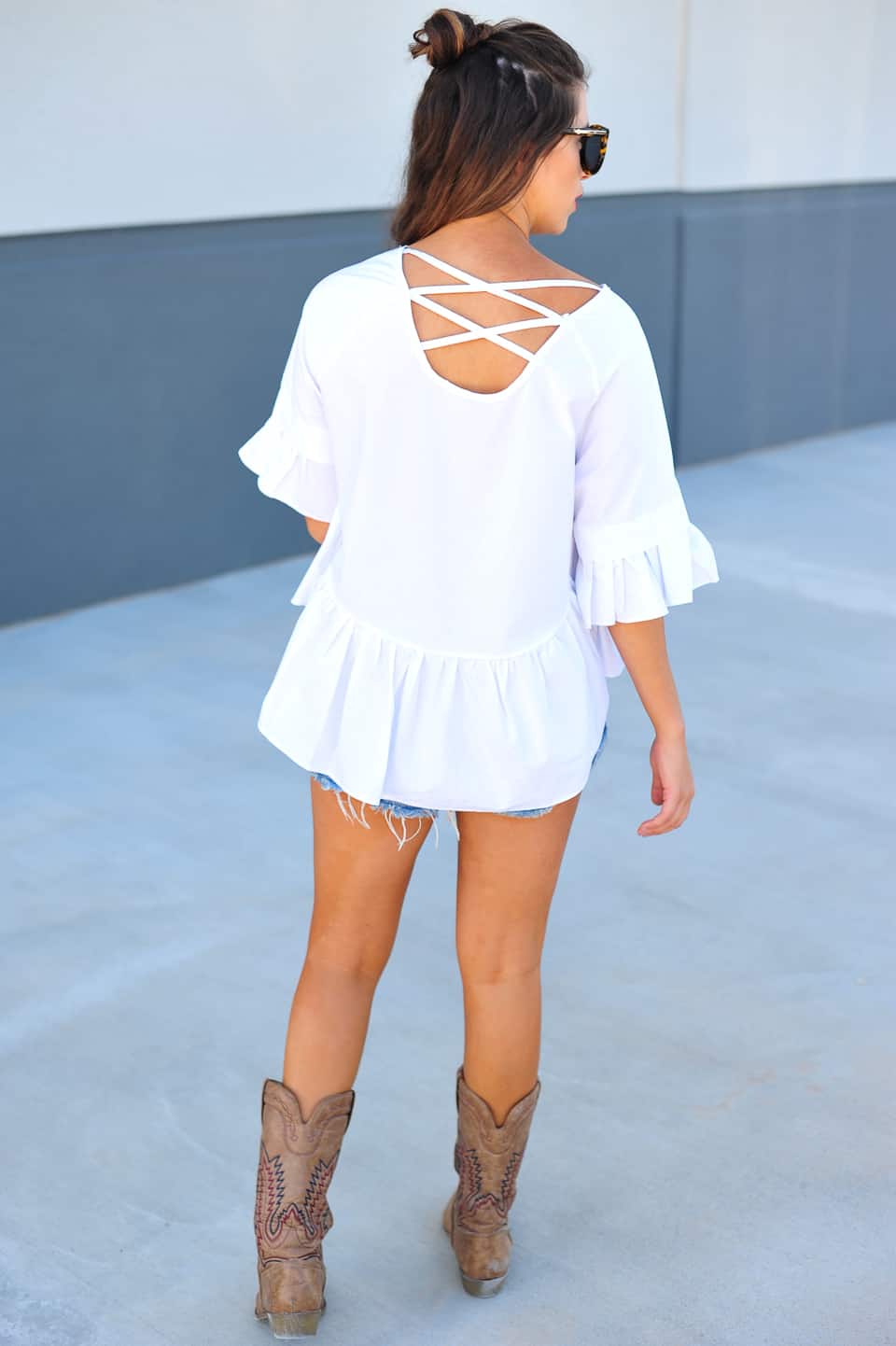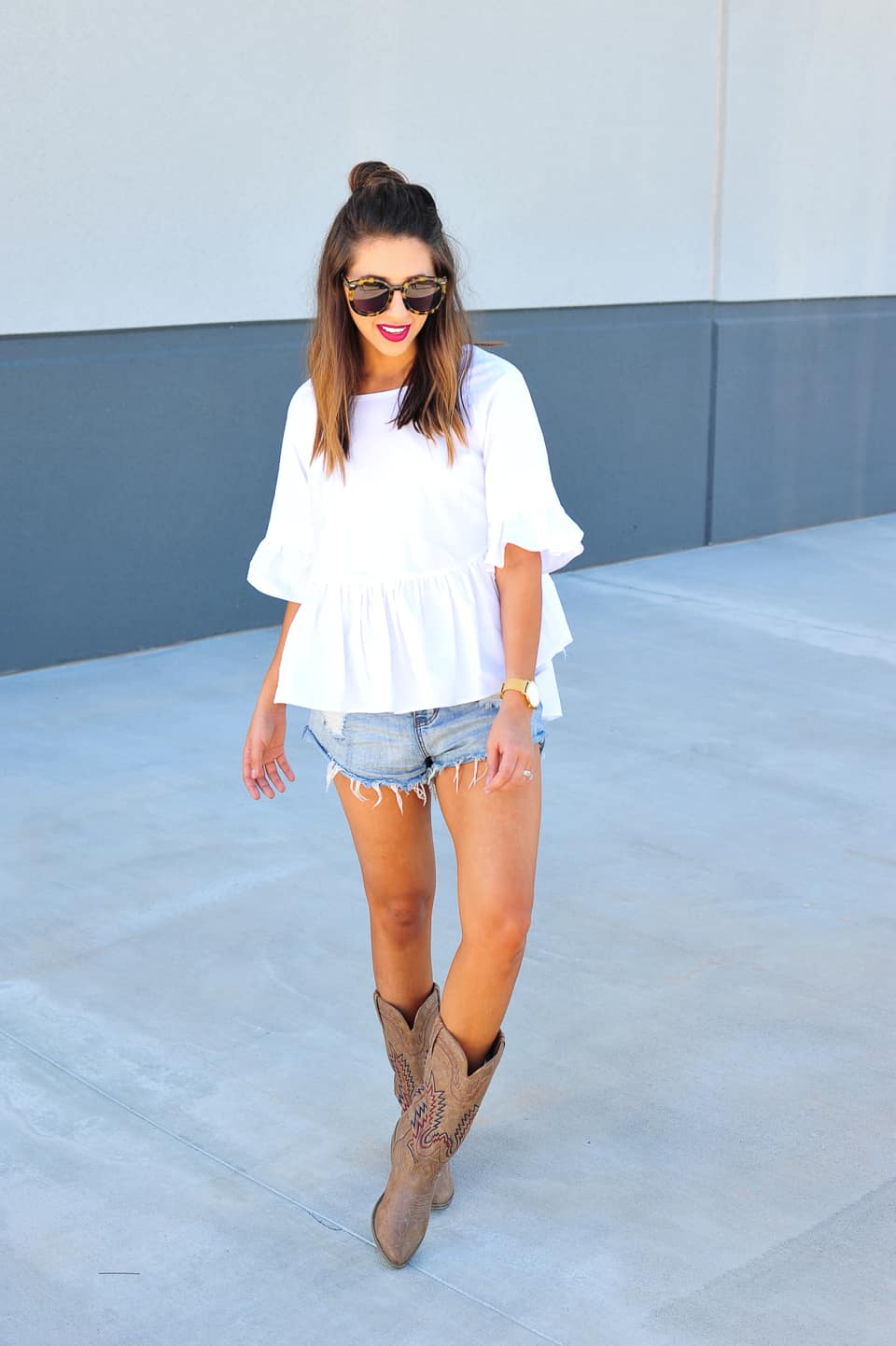 Top: Shein | Shorts: Rag & Bone | Boots: Coconuts by Matisse | Watch: Larsson & Jennings | Sunglasses: Karen Walker | Lip: Nars
I maybe late to the party to share "what to wear tailgating" but I know football lasts another 82397 months (it never ends) so I wanted share what I wore tailgating last week to the Texans game! Fingers crossed that our next tailgate event I will be bundled up in a blanket scarf and layers – but until then, you'll find me in shorts and cowboy boots. When tailgating in Texas, dressing for the weather is key. It's so unattractive playing corn hole sweating up a storm so why I chose to go with shorts and a white flowy top for this Sunday football game. White is always a good color to wear to a football team if you're the home team. Home = white. I always like wearing my own clothes to sports games and adding a flare of team spirit with an accessory. I added a Texans football hat to go with this look and I was ready to tailgate. Cowboy boots also = Texas football must. These affordable cowboy boots are for the ladies that rather spend money on high end shoes and not splurge on the boots.
PS last Sunday was such a great Texans game. We won in overtime and it was wonderful to watch. Sad they lost on Monday night to the Broncos! Maybe next time 🙂  Thanks for stopping by lovelies. Enjoy your hump day.