What I Wore In Mexico: Riviera Maya Trip Recap
I was in Tulum last month for my friend Sam's wedding, but this past weekend we were in Riviera Maya for another friend's wedding celebration! It's been a busy month, but this trip was so much fun because we brought the kids and my Aunties and made it into a fam vacation! Detailing out a few things from our trip for you below and then recapping all everything I wore if you're looking to shop for something I packed on this trip!
Where We Stayed
The wedding we were going to was at the Hilton Playa Del Carmen but since that resort is adults-only, we stayed at Etereo in Cancun. They're a pretty small hotel (only 75 rooms, not all-inclusive)) that just opened in December and we were so impressed. The place was SO beautiful and we felt like we were the only ones there. The service was great and the food was yummy so would definitely recommend if you're looking for some place to stay in that area!
Transportation & Travel
Since the mandate was lifted recently, we weren't required to fly with masks, but masks were required at the Cancun airport that we flew into. We pre-booked transpiration with our hotel so we had a vehicle waiting once we landed in Mexico. When we booked, we asked for a carseat for Rosie and then brought the Doona carrier for Jet and just checked with our other luggage. We haven't traveled with both kids since January, so since Rosie and Jet are both getting bigger, we decided to test drive the Veer All Terrain Wagon on this trip instead of bringing a stroller. Totally recommend if y'all are looking for something that's easier for the beach and compact. The kids loved riding in it and we loved that it folds up so we could use it throughout the airport and check at the gate. It doesn't come with any attachments, but we brought this toddler seat insert for Jet and this shade cover with us and packed them in our suitcase!
Things To Do
For the most part, we laid low this vacation and spent lots of time at the pool and beach while we were there! There was a welcome party on Thursday night and the wedding was Saturday, so my Aunties watched the kids then so Ted and I could have some fun. On Friday night we did a family photoshoot on the beach! I found Blane Alan, a Cancun/Riviera Maya photographer last minute and he met us at the resort to take some sunset photos! So happy we were able to squeeze this in, I love capturing these moments together as a fam and having pictures to look at for years to come.
What We Packed For The Kids
Jet hardly has any summer clothes so had to order a few things for him like swimsuits, sun shirts and hats. We didn't order too many new things for Rosie, just a few basics and cute sun hats for her to wear. Also packed some things for the plane and other essentials we pack on every trip!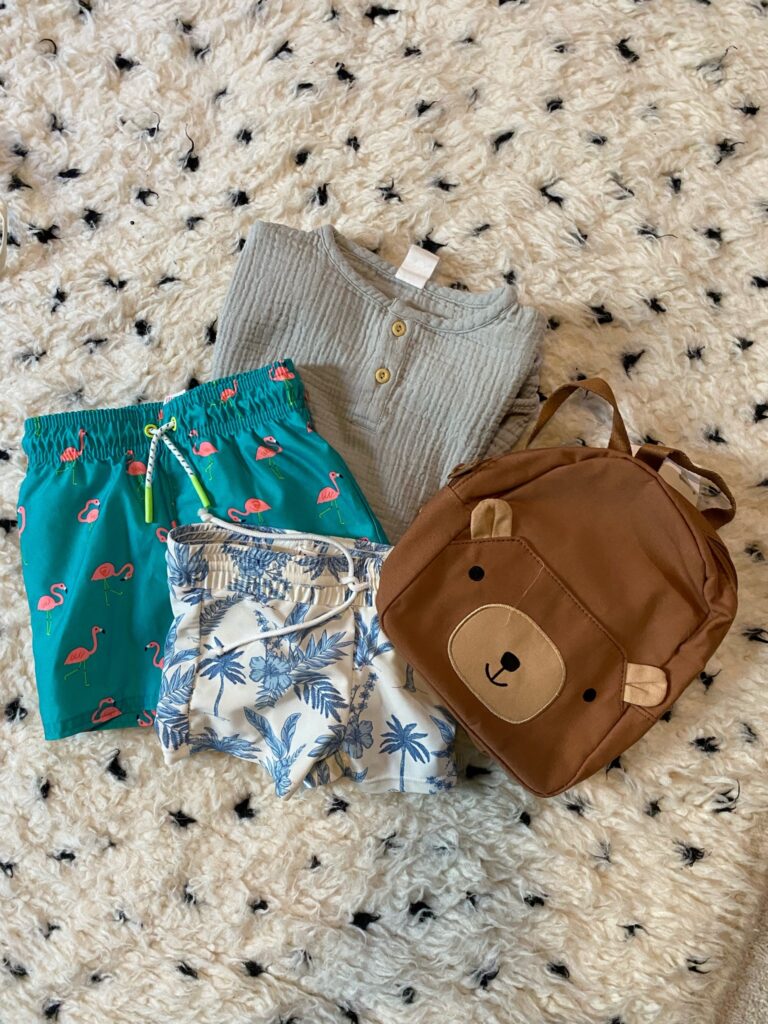 More Kids Clothes We Love

Outfit Recap
Packed some new swim and cute sets on this vacation! Click to shop each look below!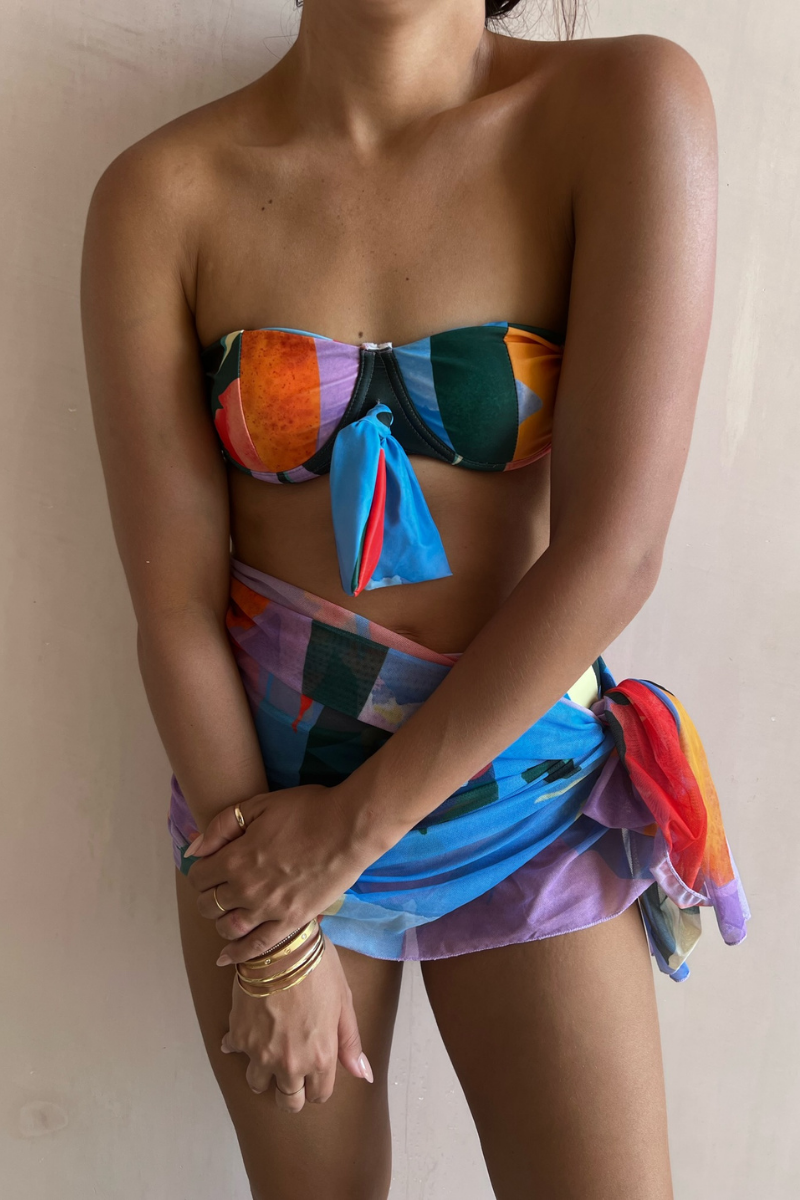 Other Items I Packed