Weekly Top Favs | June: Week #2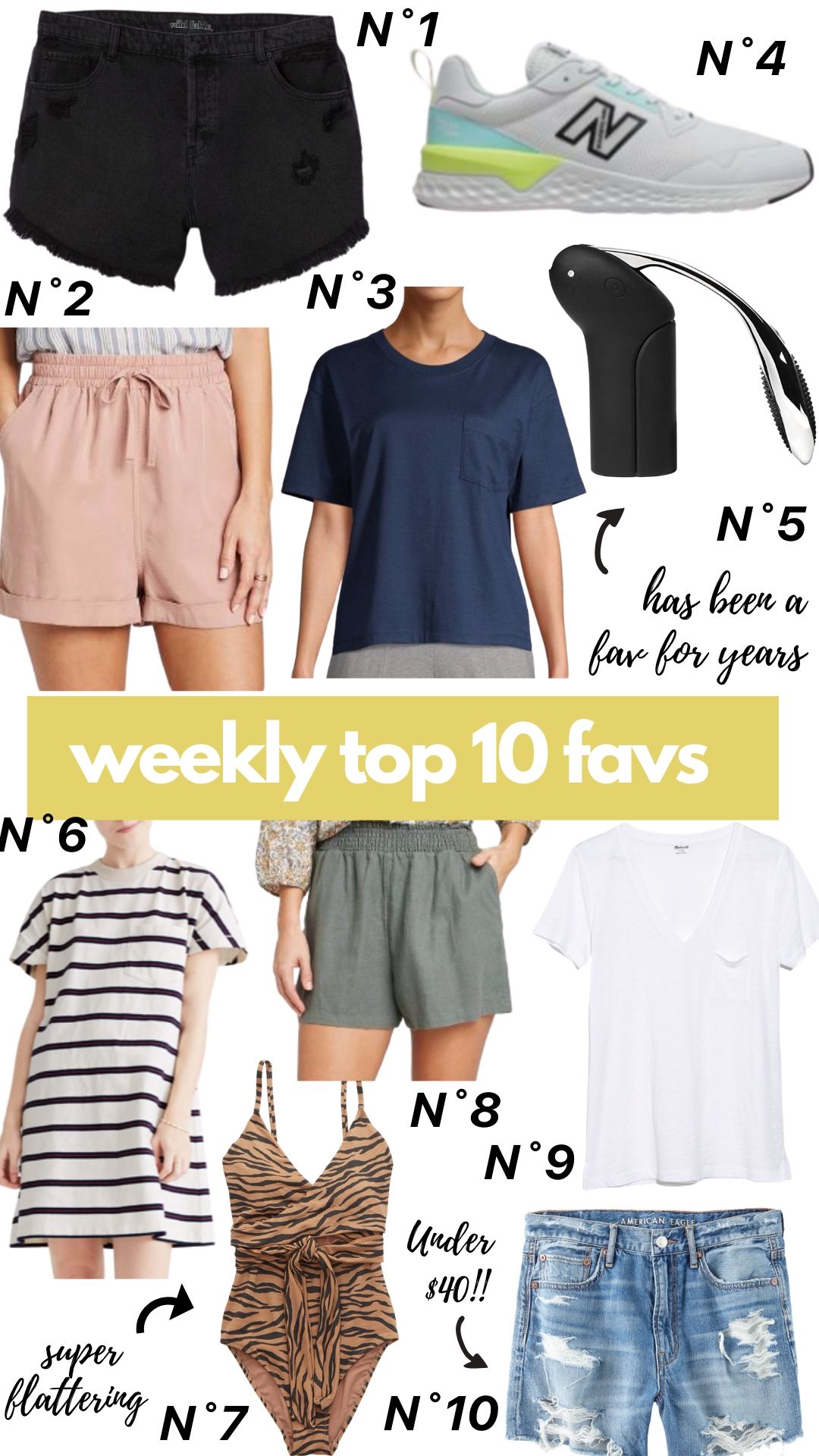 1. Shorts: I was so excited when I saw that Target released a new color of my fav $15 shorts! I have shared the other 3 colors with you guys and yall have loved them as much as I did. These black ones are super cute as well. They do ride up a little bit as the others do but for the price it's worth it.
2. Linen Shorts: These are super comfy and come in a lot of different colors. Good alternative to denim shorts for hot days plus on sale for $15!
3. T-shirt: Ordered this tee from Walmart so it's super affordable and cute! Easy to throw on and layer with it so you can wear it all year long.
4. Sneakers: I've been stalking the New Balance Outlet that I love for New Arrivals and found these guys! Super cute for summer and under $40!!
5. Wine Opener: I found this opener at Ross years ago and ended up losing it in the move so ordered another one from Amazon. It is so easy to use and a really great brand that so many of you guys have said you love!
6. Dress: Grabbed this t-shirt dress from Nordstrom! Madewell always has good quality and on trend products. This one is easy to throw on and go!
7. Swim: I have been loving Aerie swims lately! They are flattering and great material. I really like the fit of this one and the material is thick/stretchy.
8. Shorts: I have shared these so many times and week after week they are yalls fav!
9. T-shirt: Madewell tees are a great staple to have in your closet. The fit and quality are great and a piece you can wear year round.
10. Shorts: The shorts are a great fit and color! Under $40 and full stock!