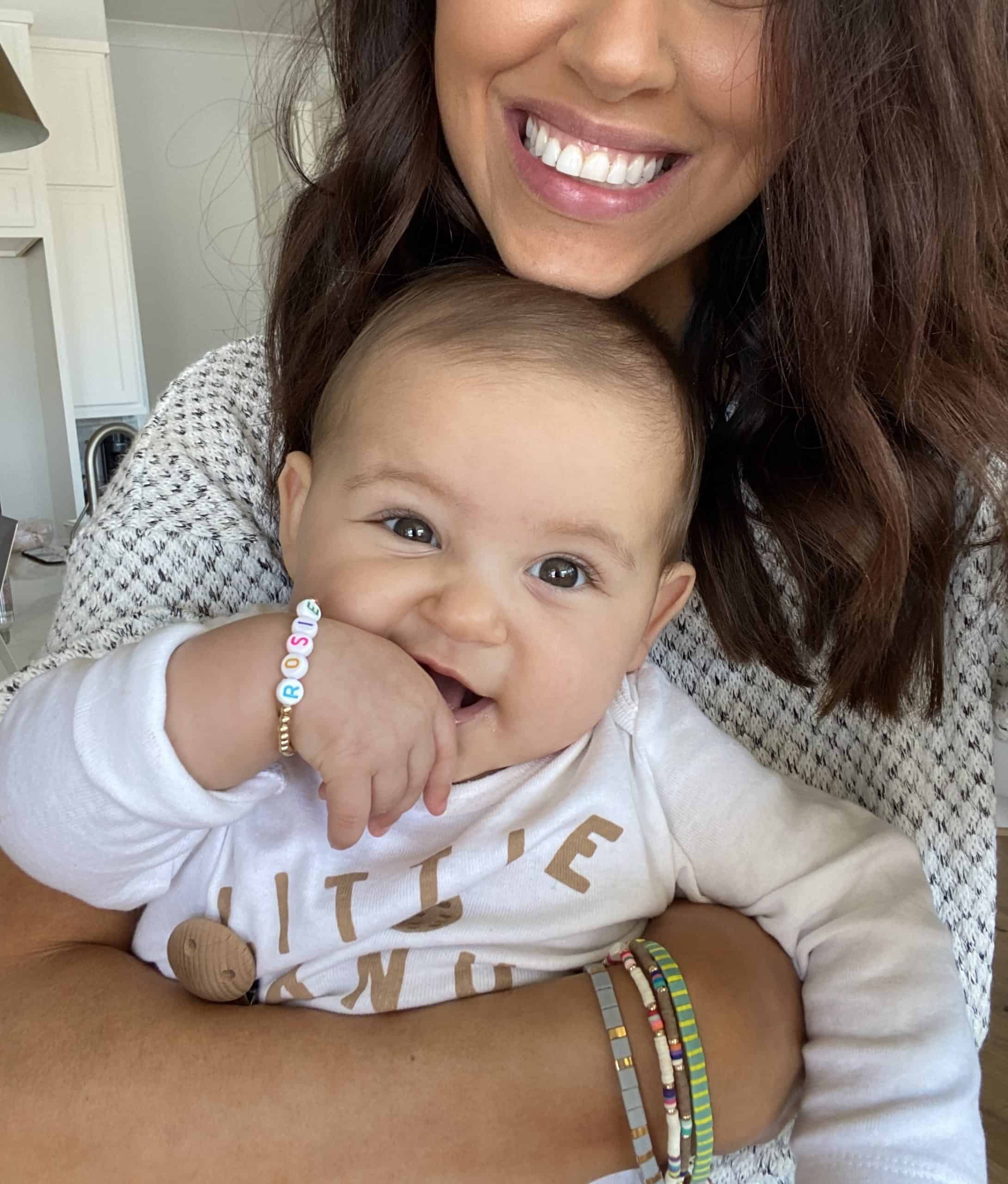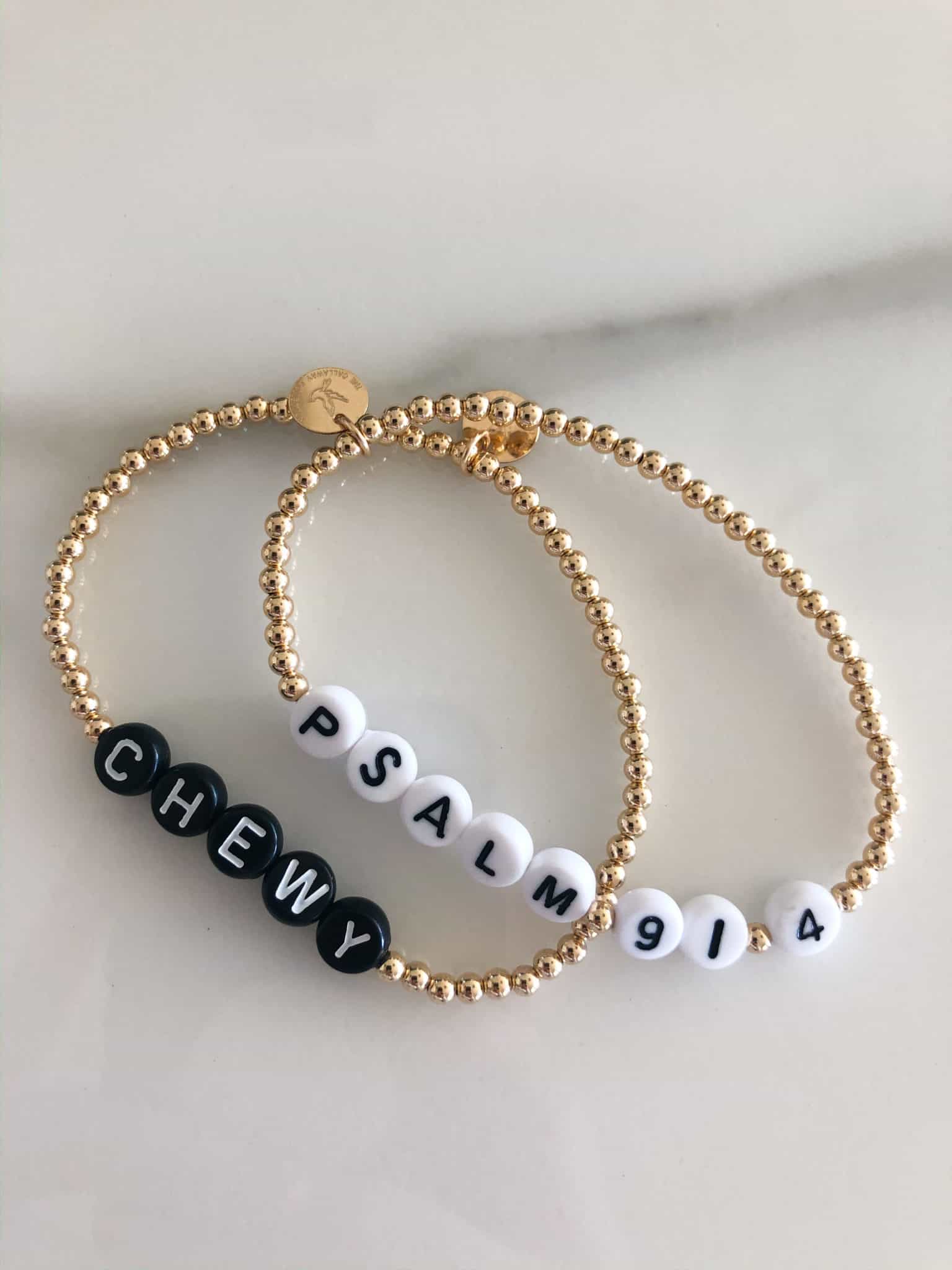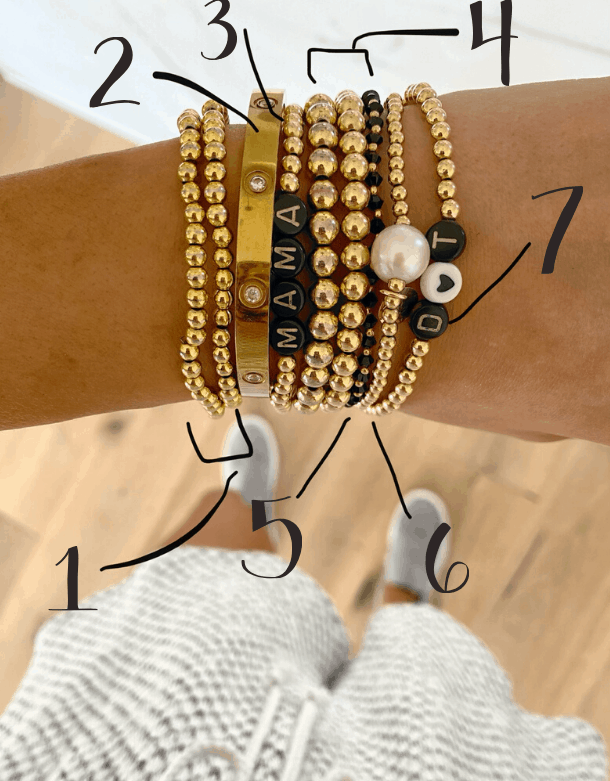 My bracelet stack tends to rotate with the seasons and with the quality of pieces lol. This is what I have been wearing for the past couple months and they've held up so good. Love adding pops of color for spring/summer to the other wrist or even mixing in with my everyday stack. I also have LOVED getting to know the owner of the company of majority of these bracelets. She hand makes all of these and you all will be supporting a boss babe with big dreams and an even bigger heart!
Code: dressupbuttercup15
(15% off at The Callaway Collection )
1: These are my two Amazon bracelets that are 2 for $13! So crazy and haven't tarnished on me yet!
2. I've had this Cartier dupe for so long now and still love!
3. & 7. I'm obsessed with these custom bead ones! They're from The Callaway Collection, a site I found a couple months ago, and I have LOVED the quality. For sizing on their site, size up half inch from your wrist! Also, I've tried like 3 other sites and the bracelets ended up tarnishing but these haven't at all! I got the tiny one for Rosie and just ordered one for mom that says "fighter" plus another colorful one for me.  They were so sweet to give me a code for you guys!
4. These are both from The Callaway Collection (dressupbuttercup1515) as well. They are basic but really fill out the stack. Plus, again, the quality is so good!
5. I thought this tiny jeweled one was so unique! It feels $$$! Comes in a couple different colors.
6. Another cute one that adds so much to the stack! I like that they are uniform but with the others but have a little something to break it up.
Also Rosies little bracelet can be found here!
(dressupbuttercup15 her entire site)