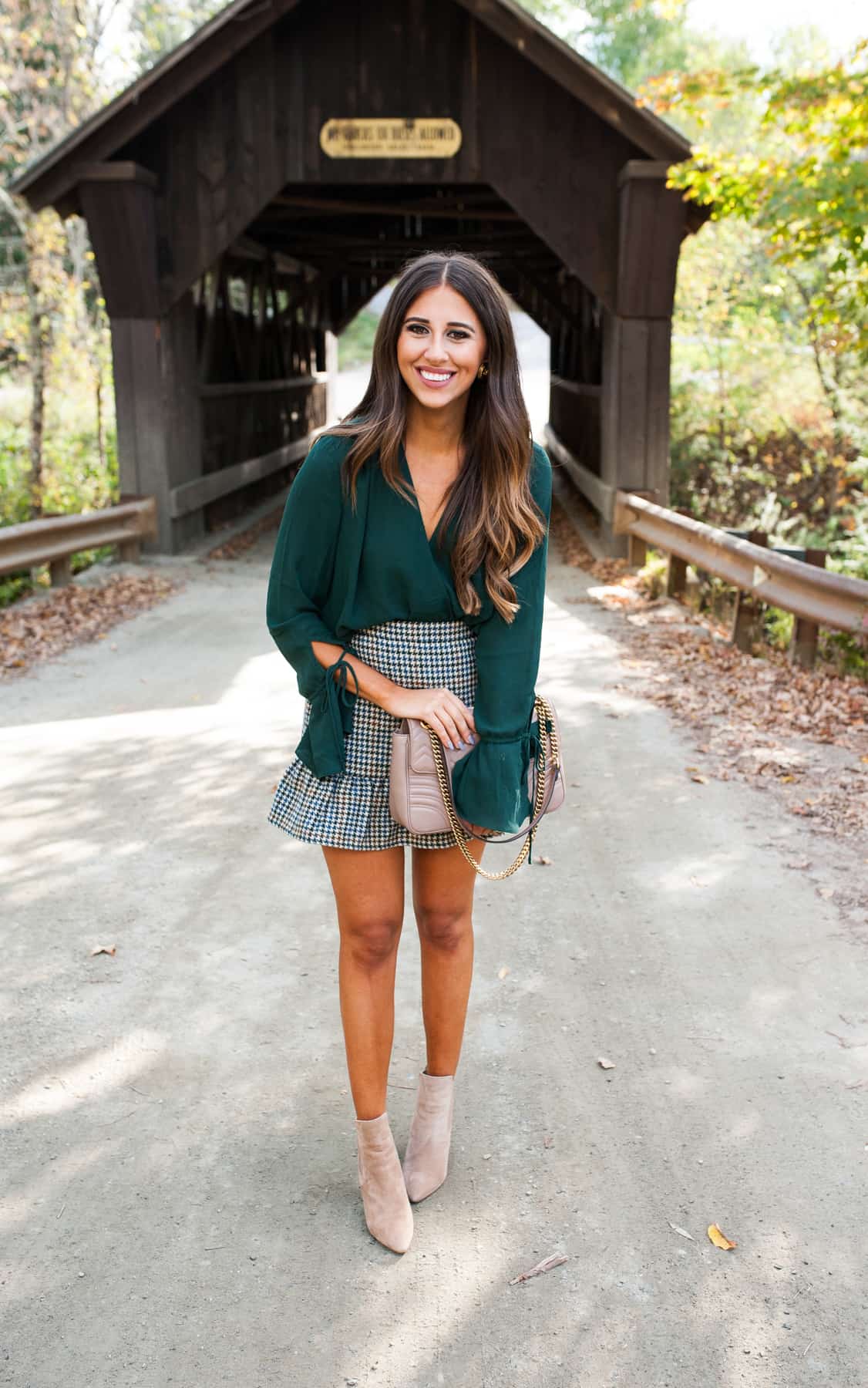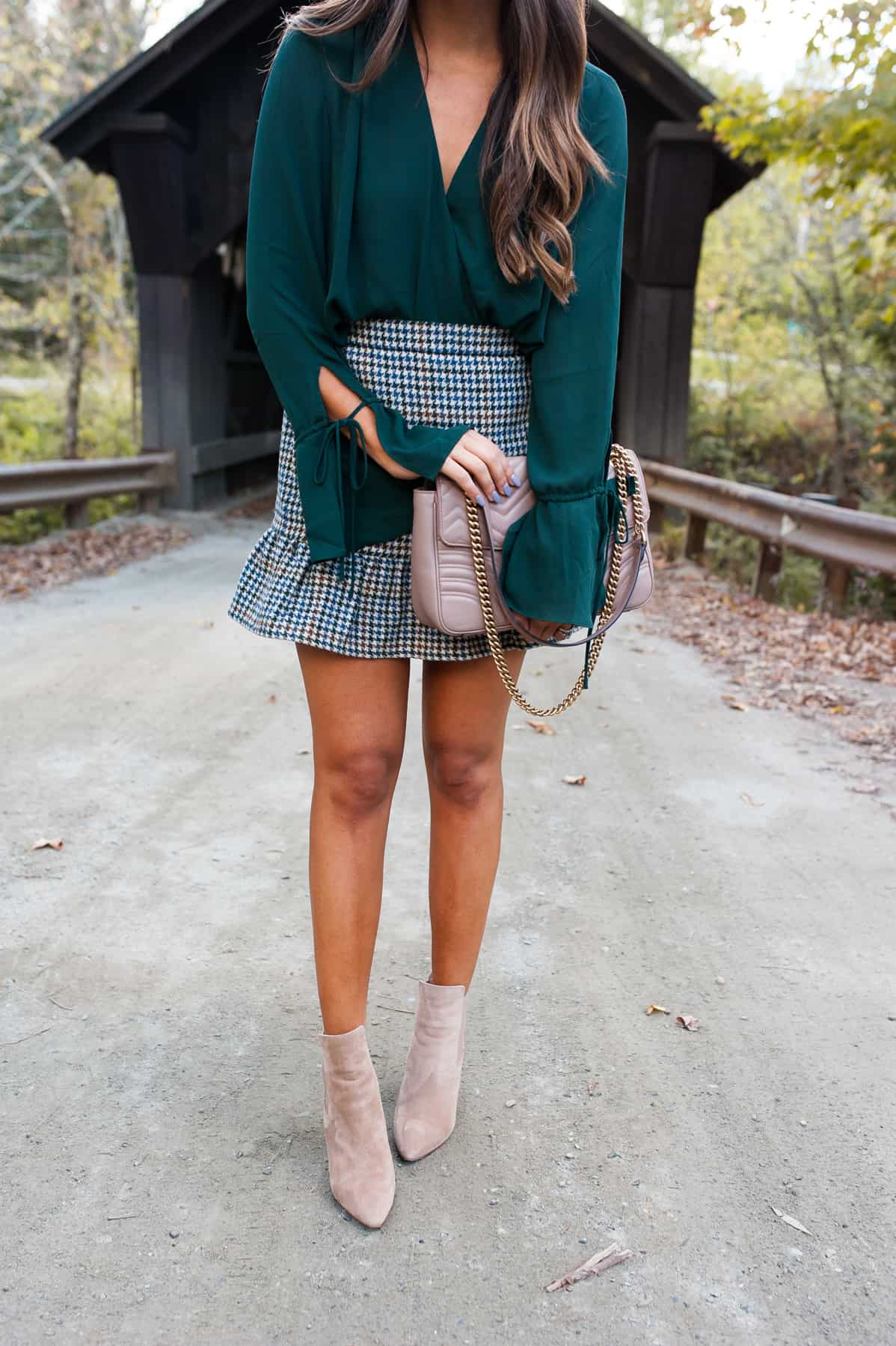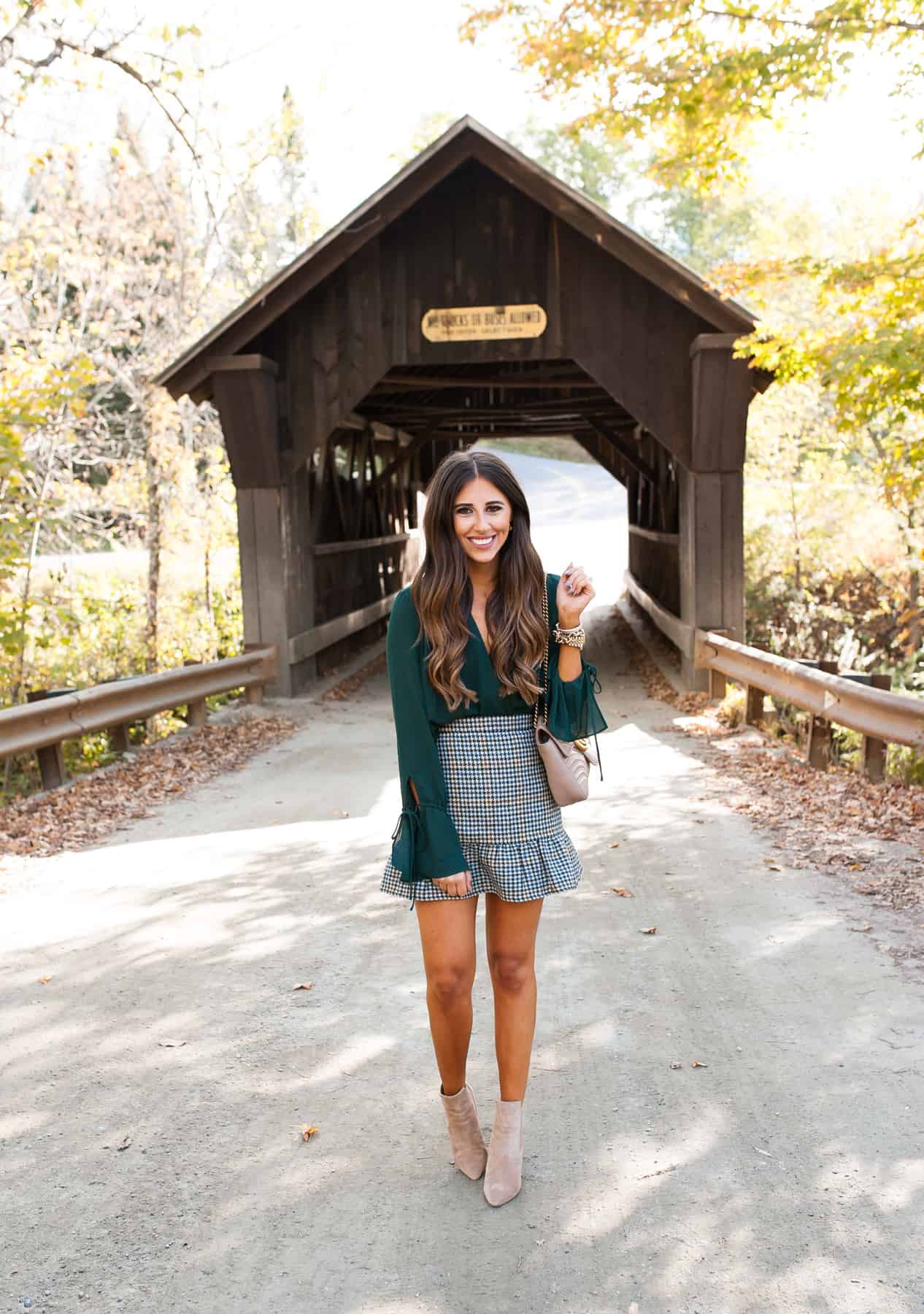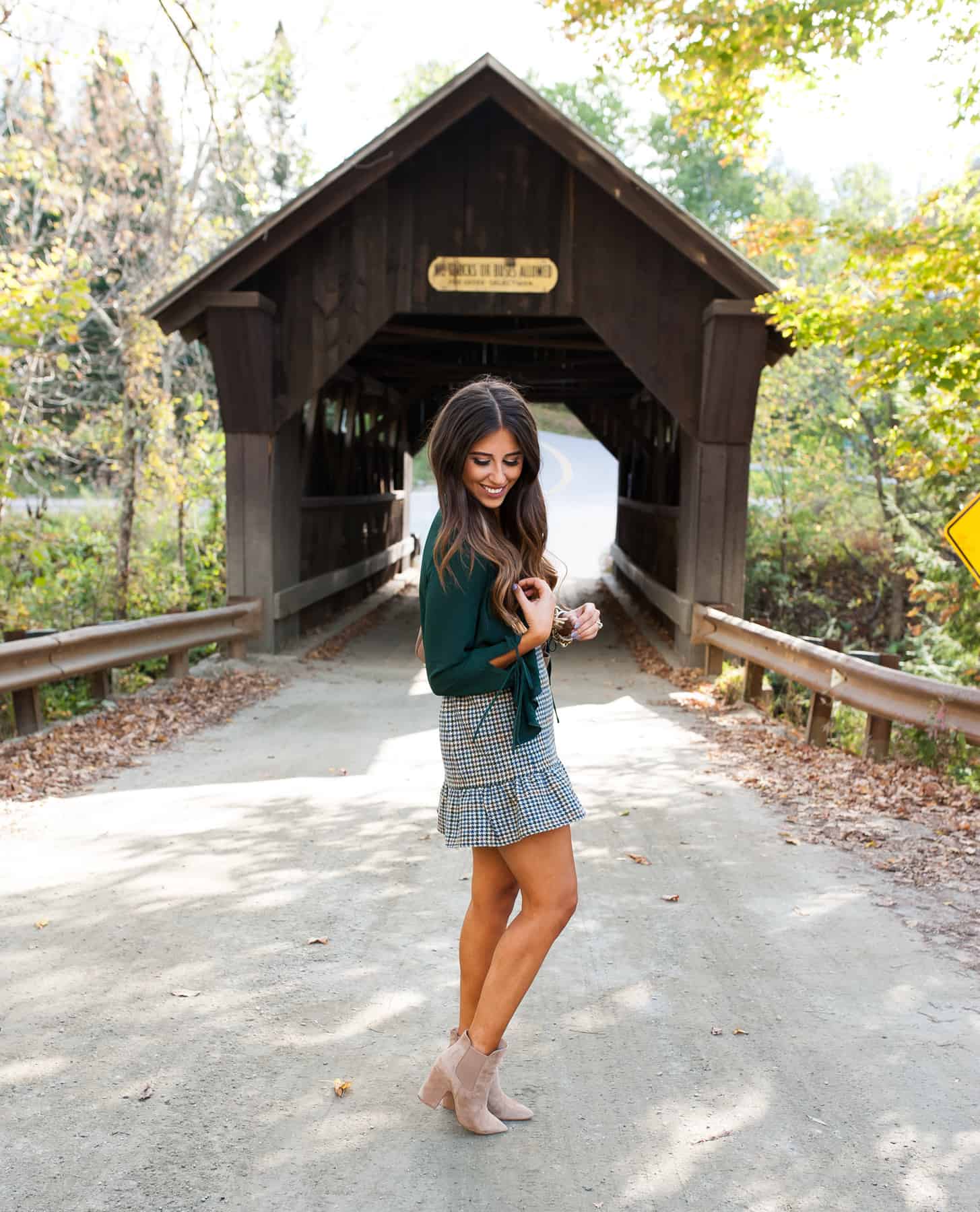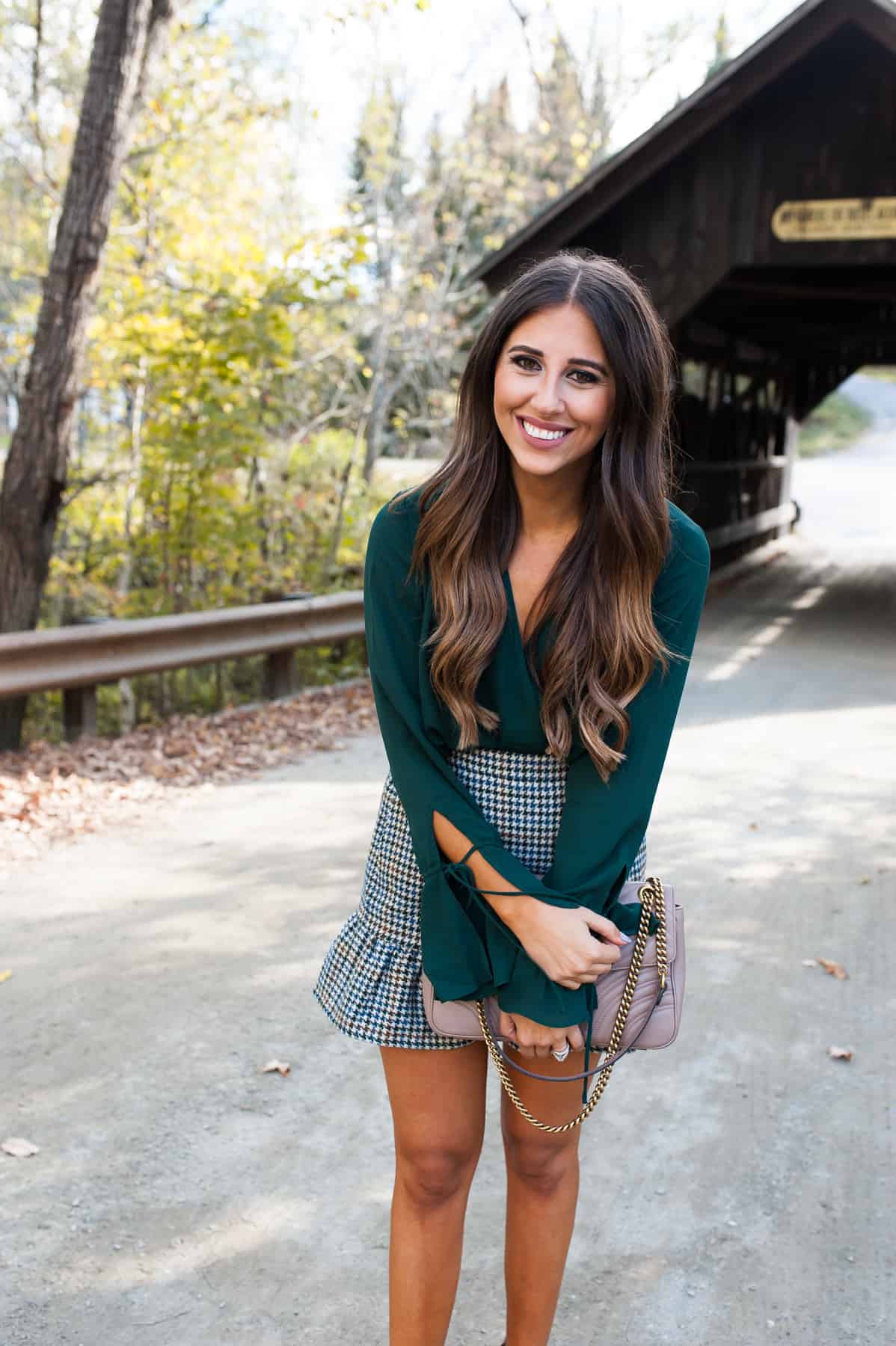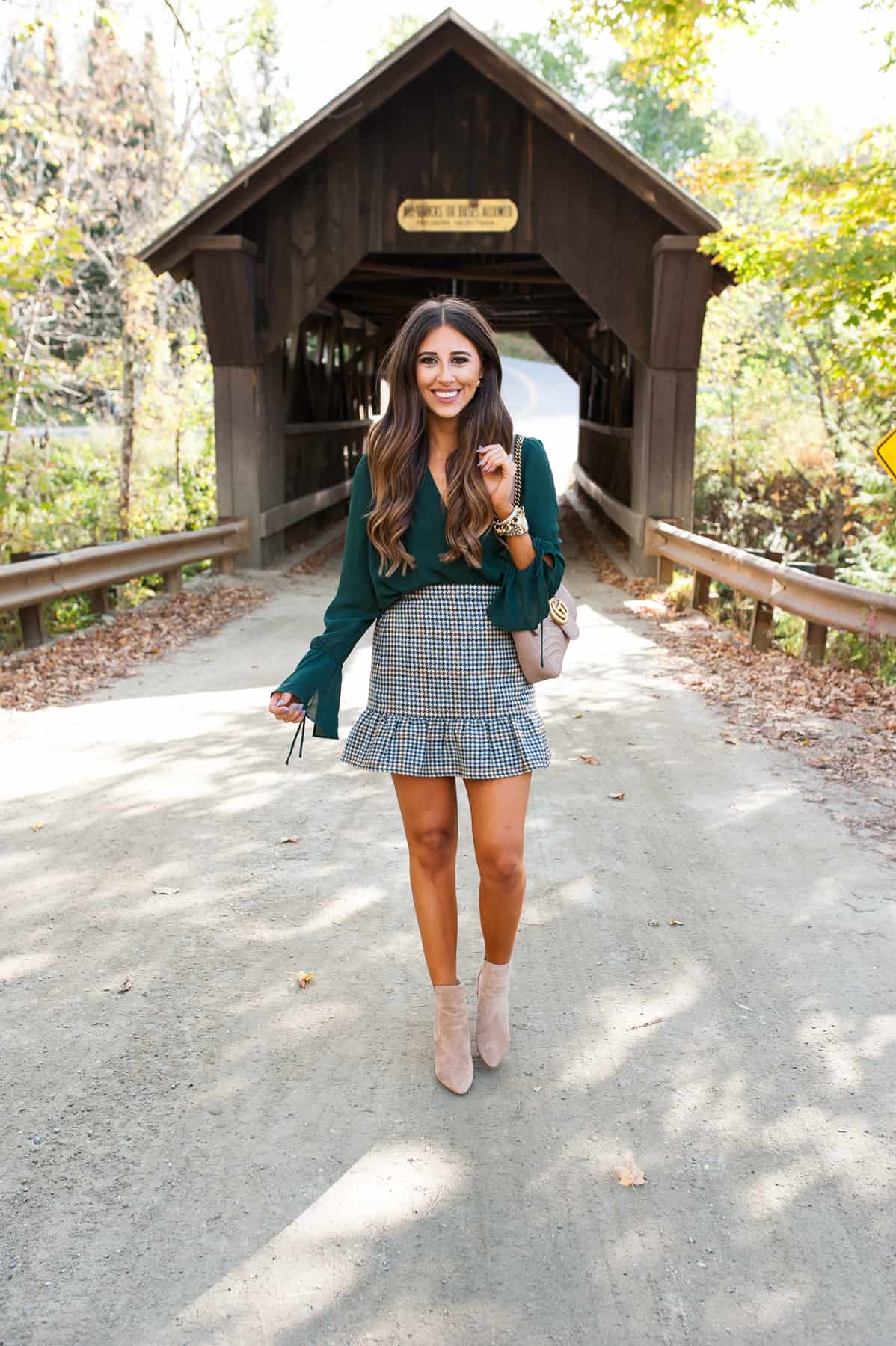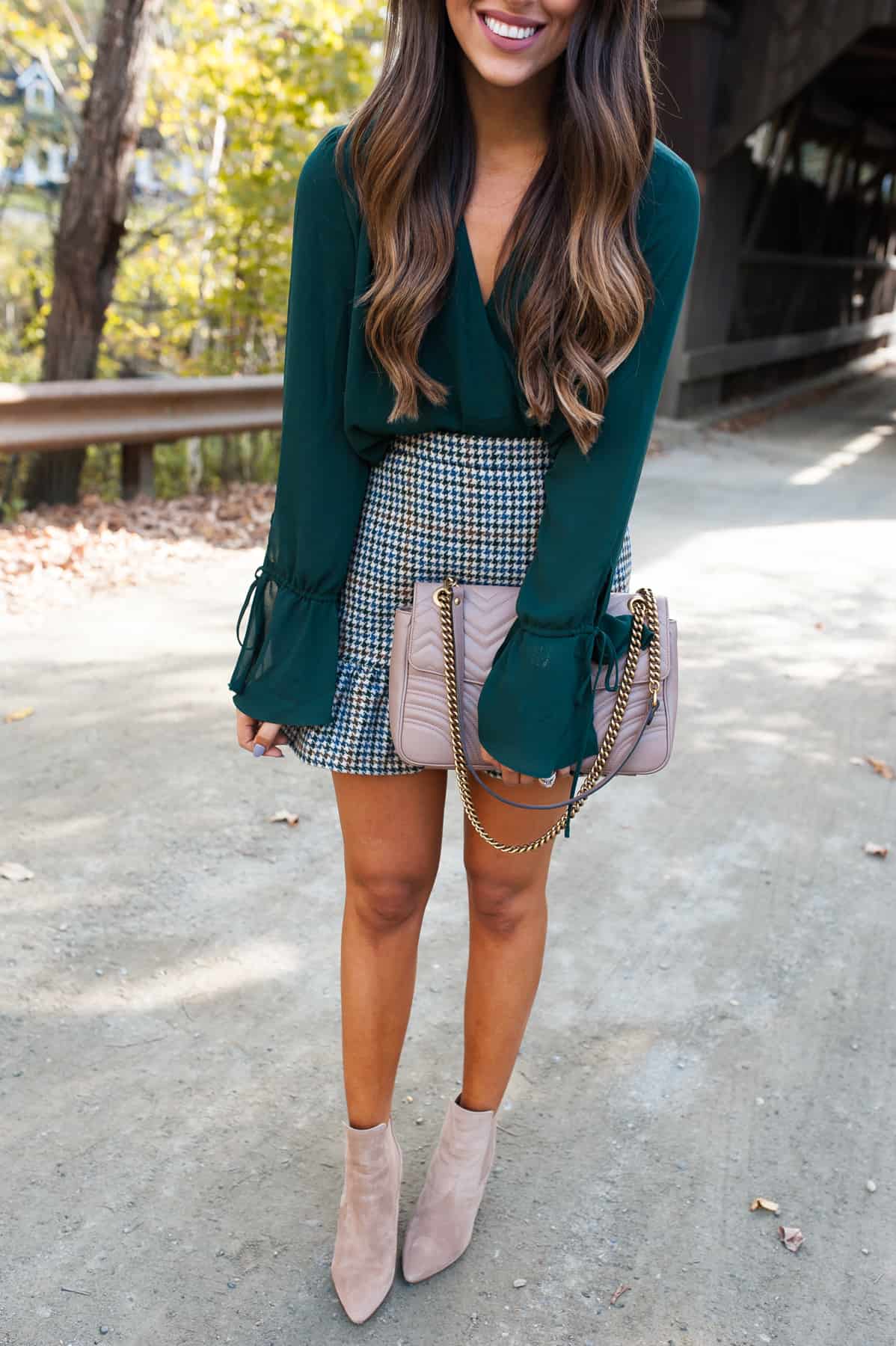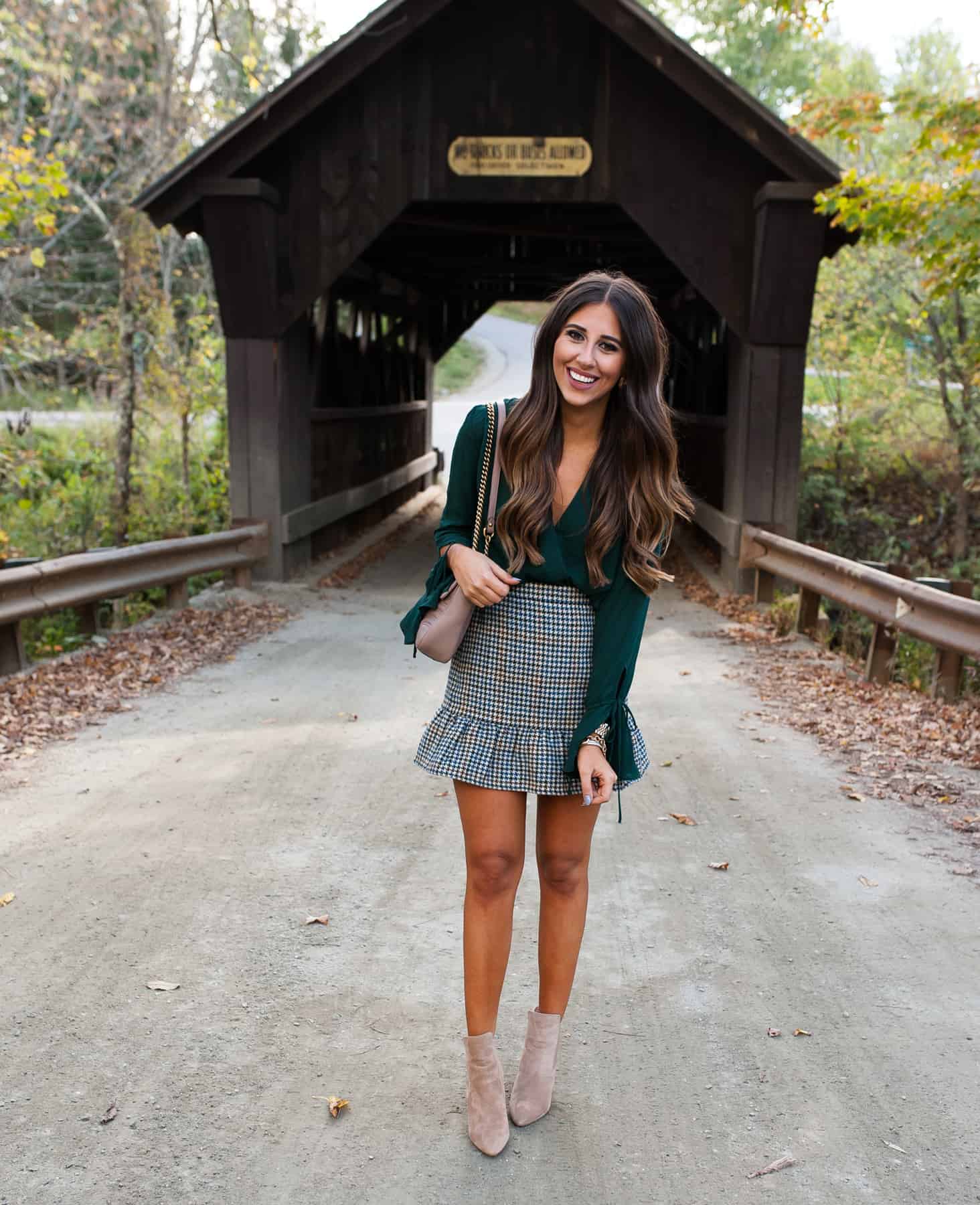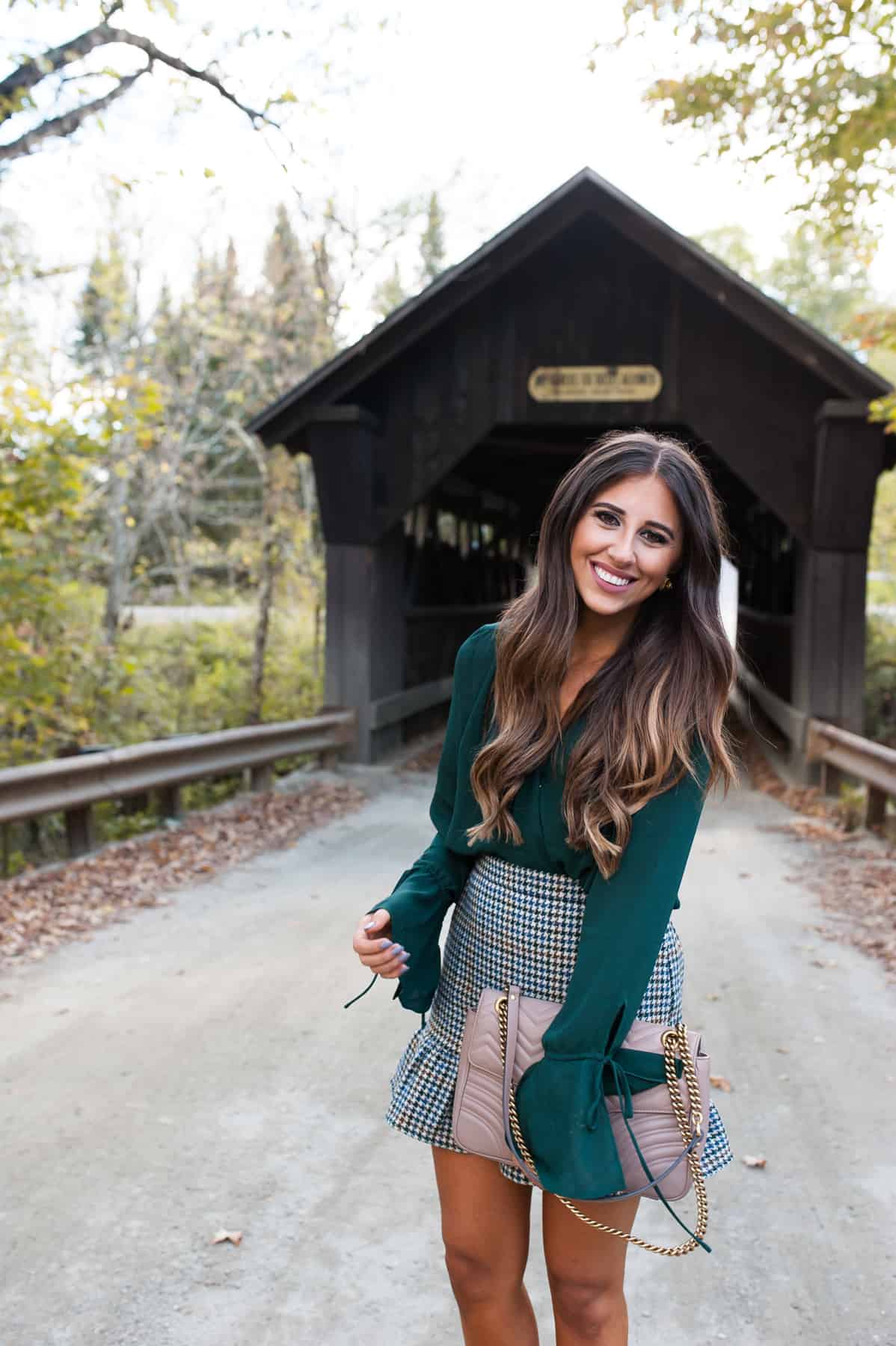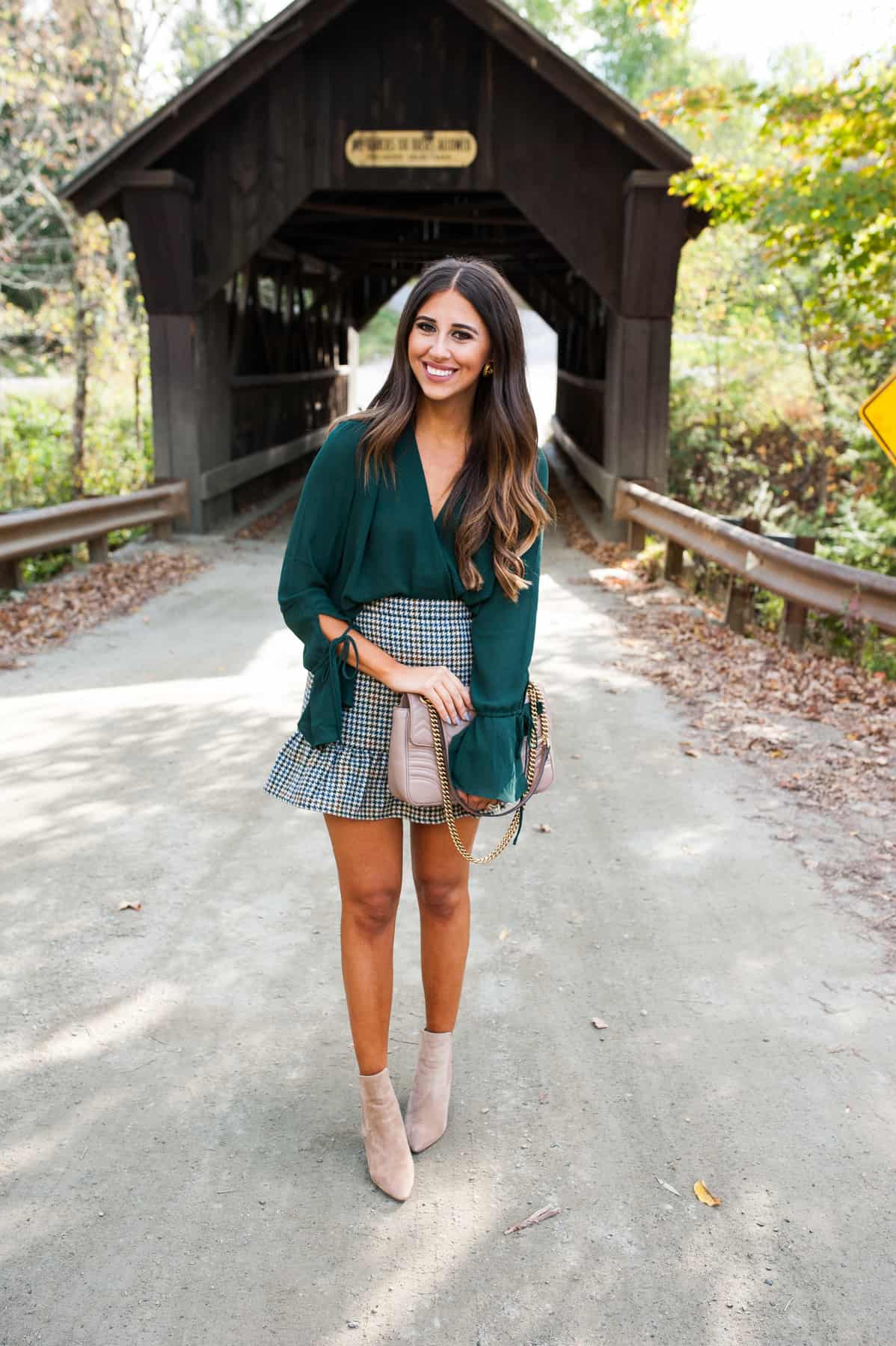 Skirt: J Crew | Top: Trouve | Shoes: Chinese Laundry |Watch: Michael Kors | Bracelet: David Yurman | Bracelet: David Yurman  | Purse: Gucci
Happy first week of October! Kinda in disbelief that the last quarter of 2017 is here! Holy smokes 3 more months of the year left?! I am so excited to share this look with you all during my Vermont trip because this was one of my favorite looks. I def borrowed this skirt from Emily after thinking how cute it would go with this green top. I ordered a houndstooth skirt, this one should be coming in this week, but I just couldn't wait! Houndstooth has been all over and reminds me of a PSL = FALL GALORE.  We came across this fall covered bridge while driving around Stowe, Vermont before dinner and talk about a Northern gem! With the fall leaves falling, it was the perfect fall setting.
We had such an amazing time in Vermont and I am missing the trip already! I have one more look to share and I am thinking of doing a recap since I have had so many requests! Thanks for stopping by darlings.