Two Easter Dresses for $55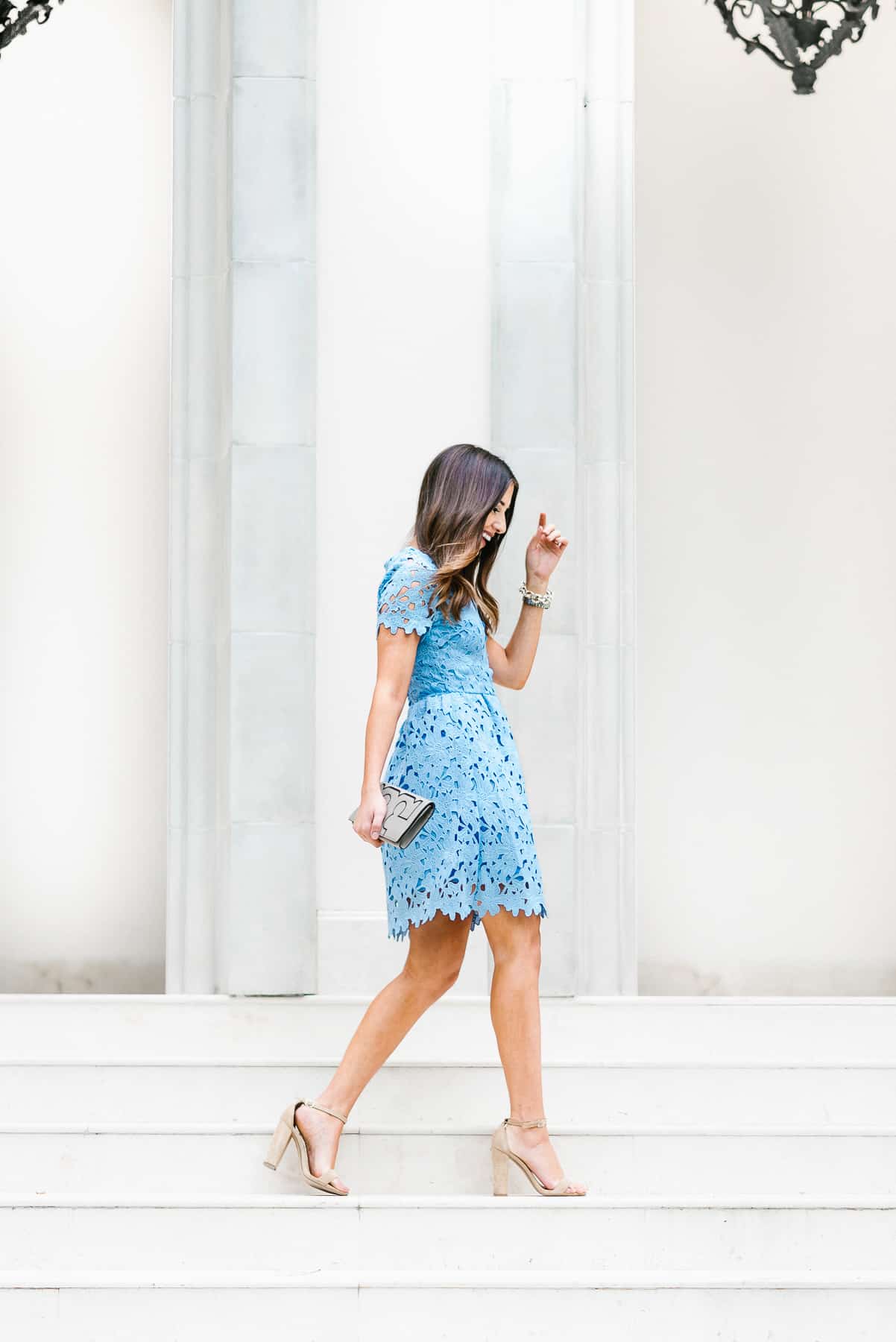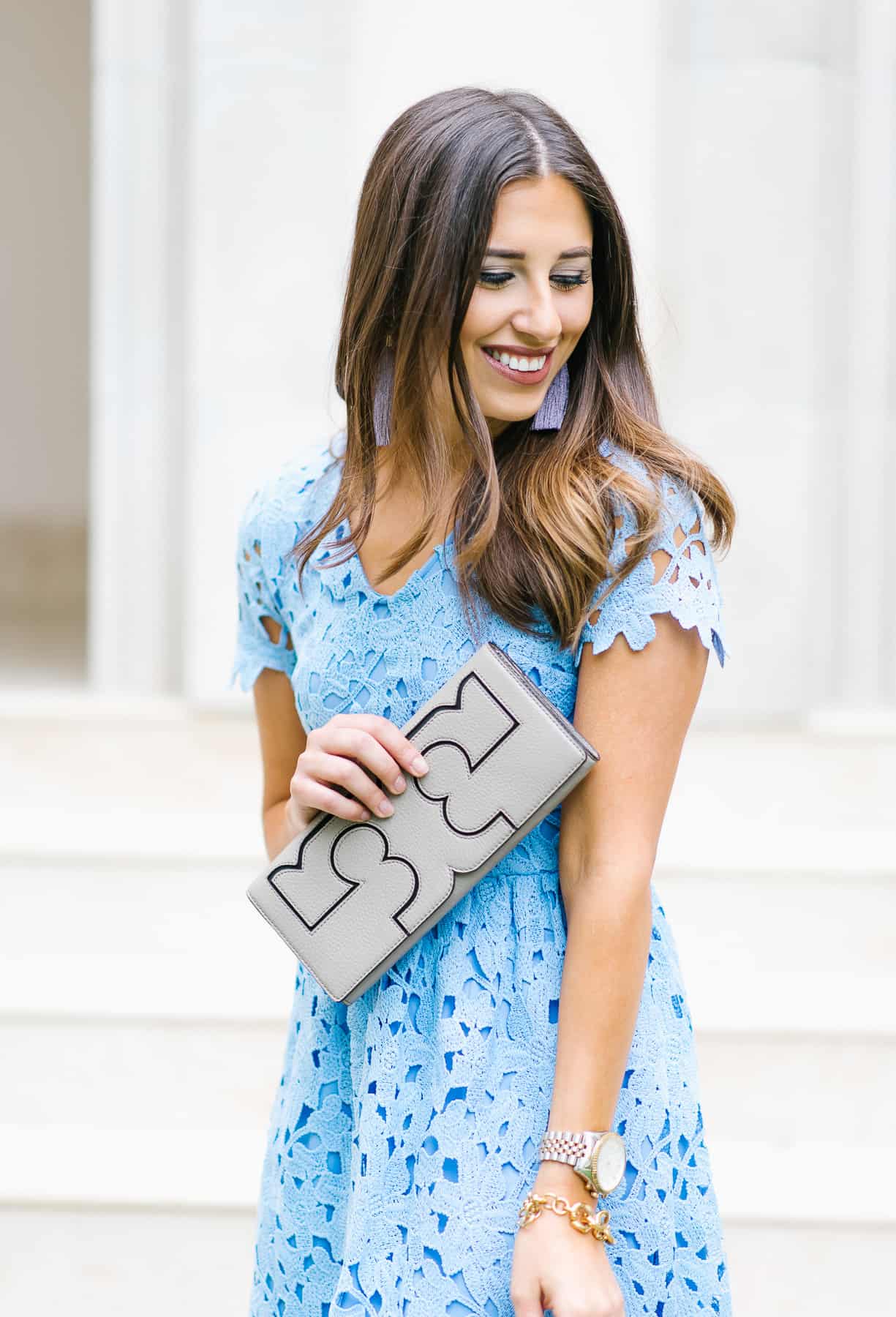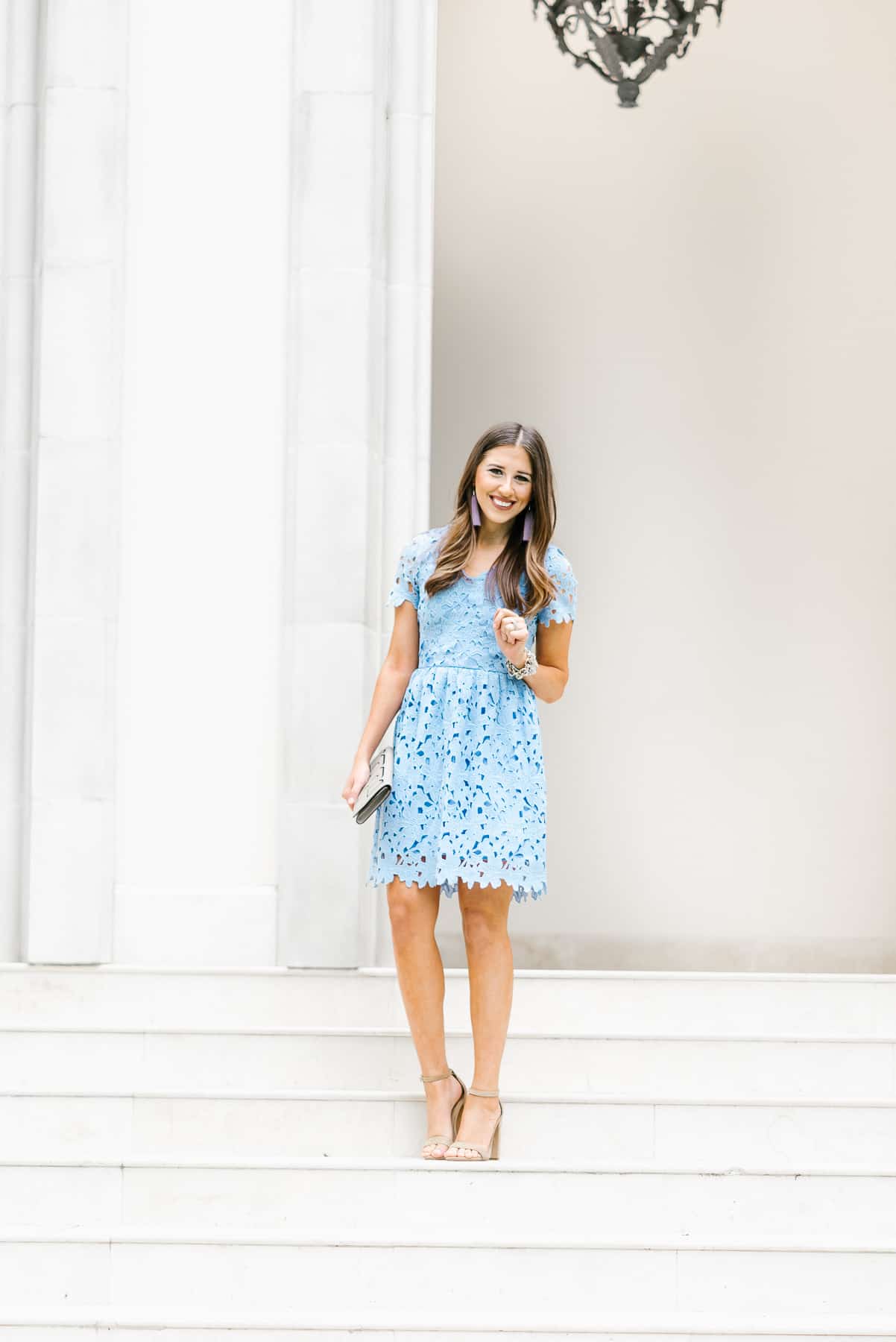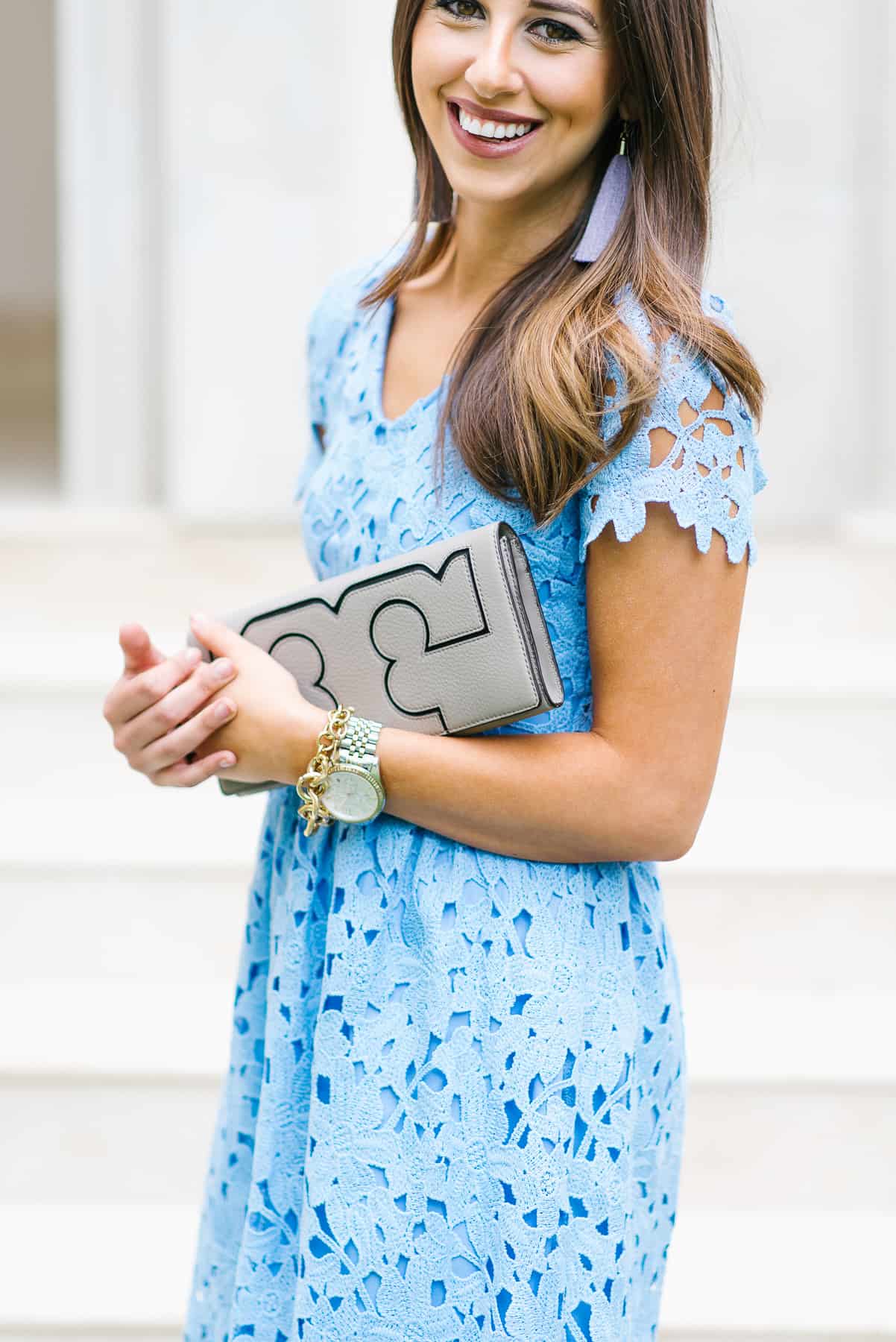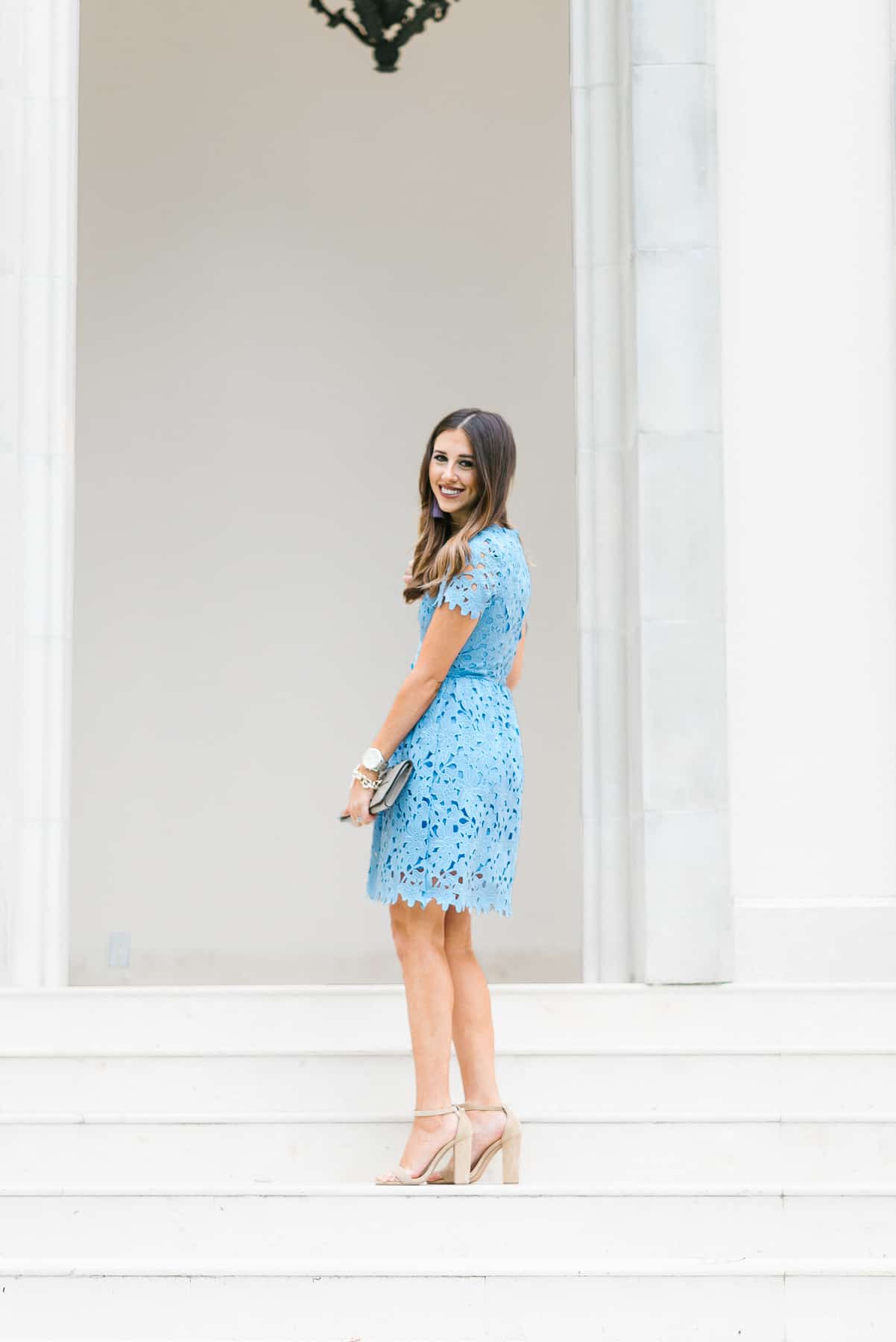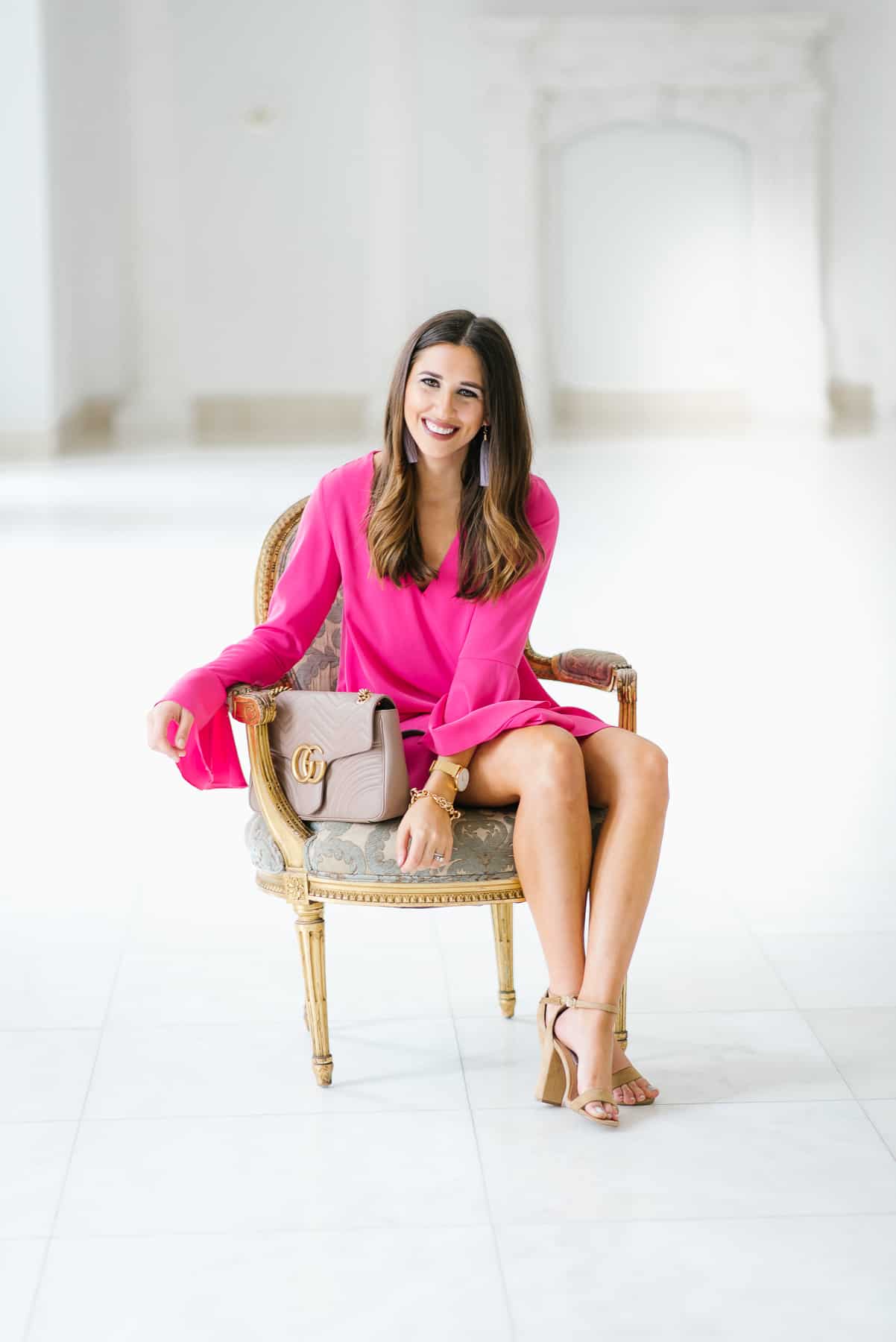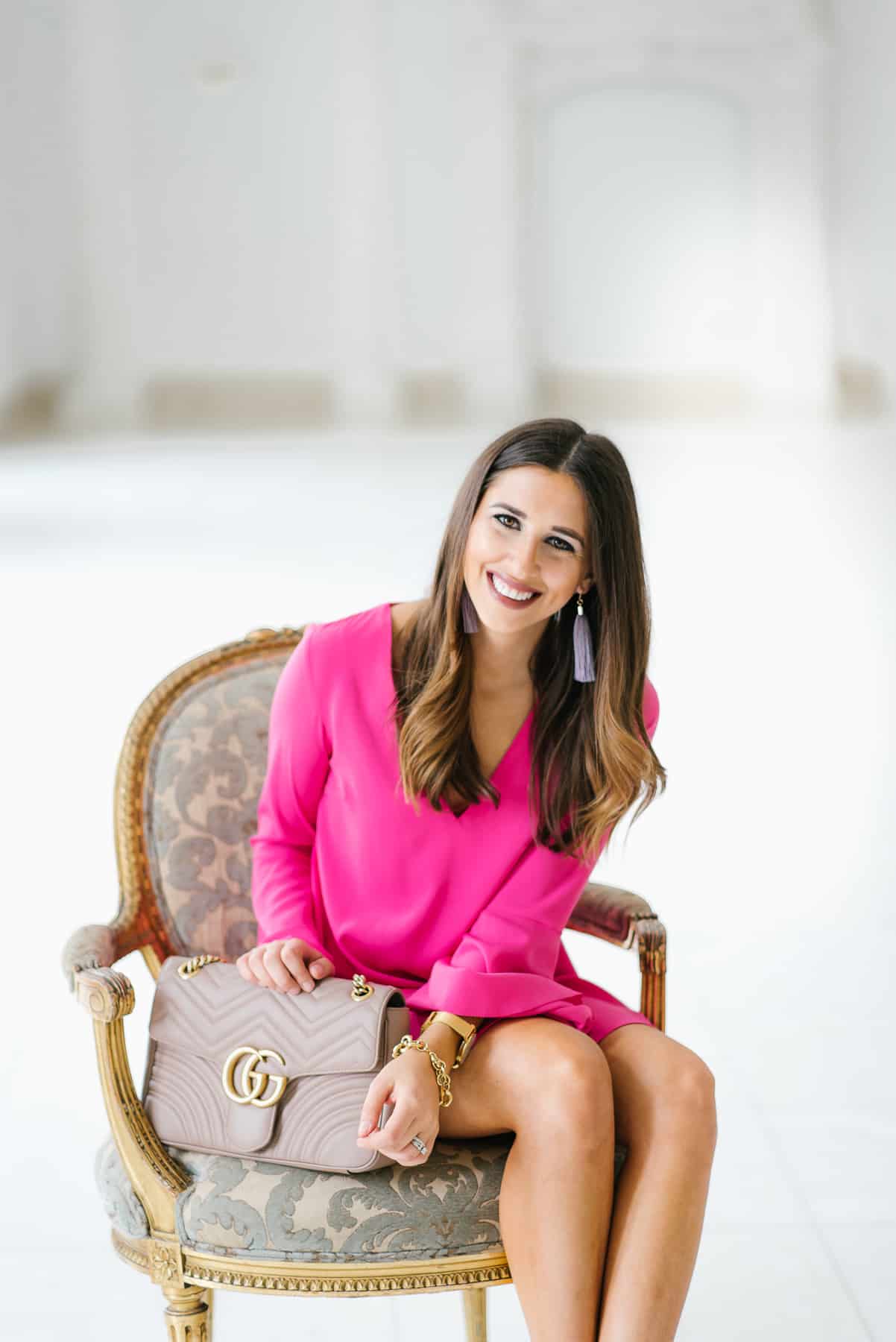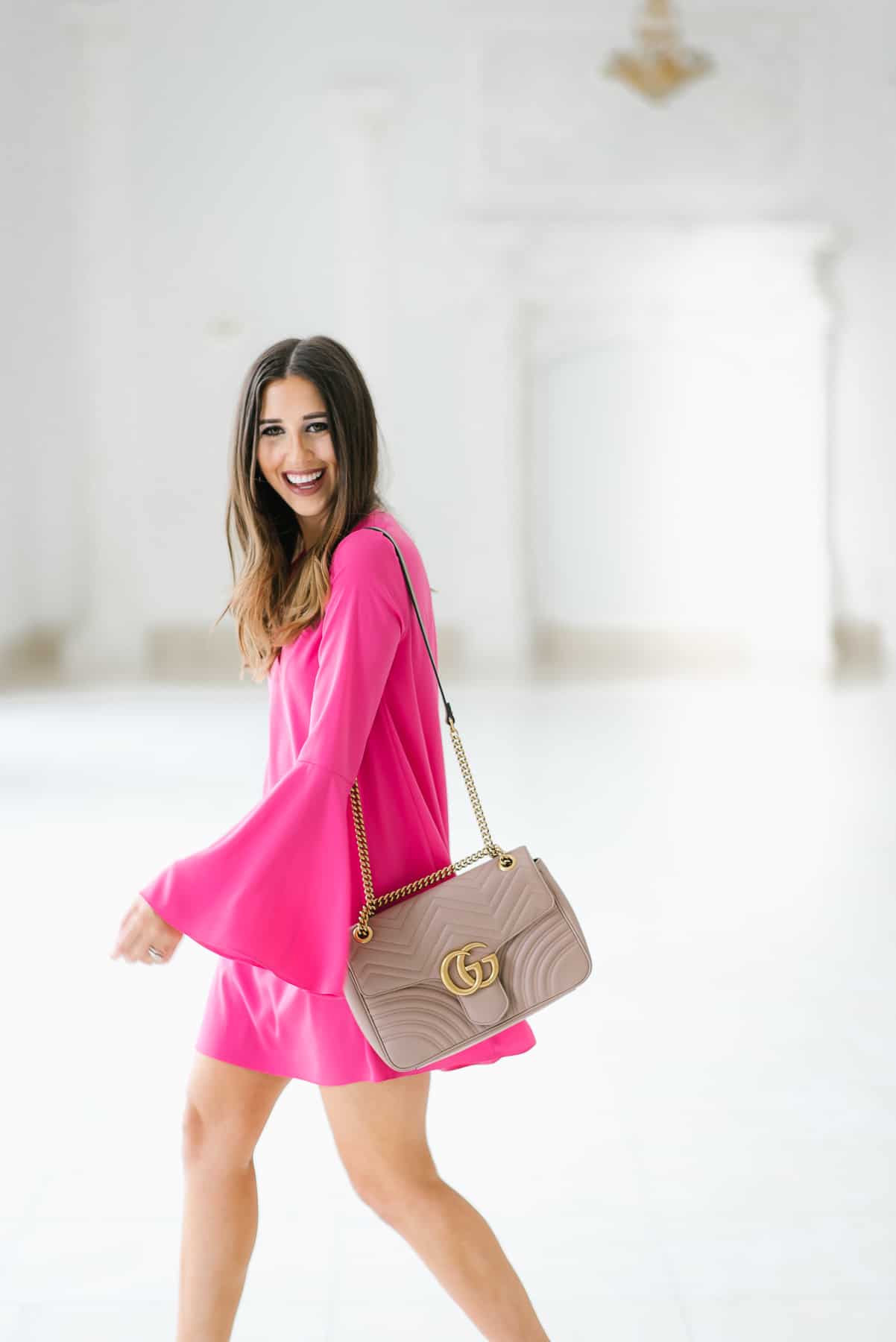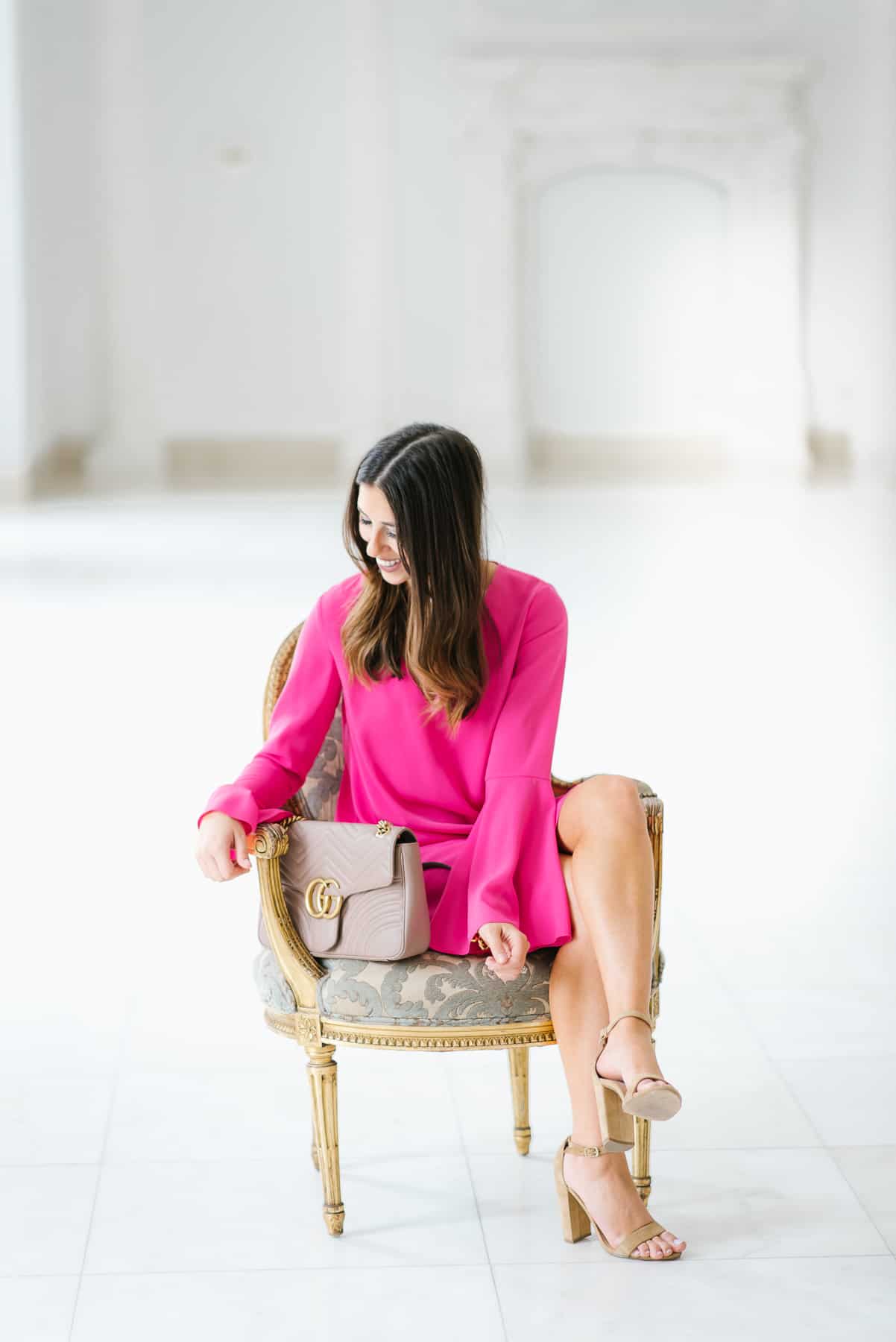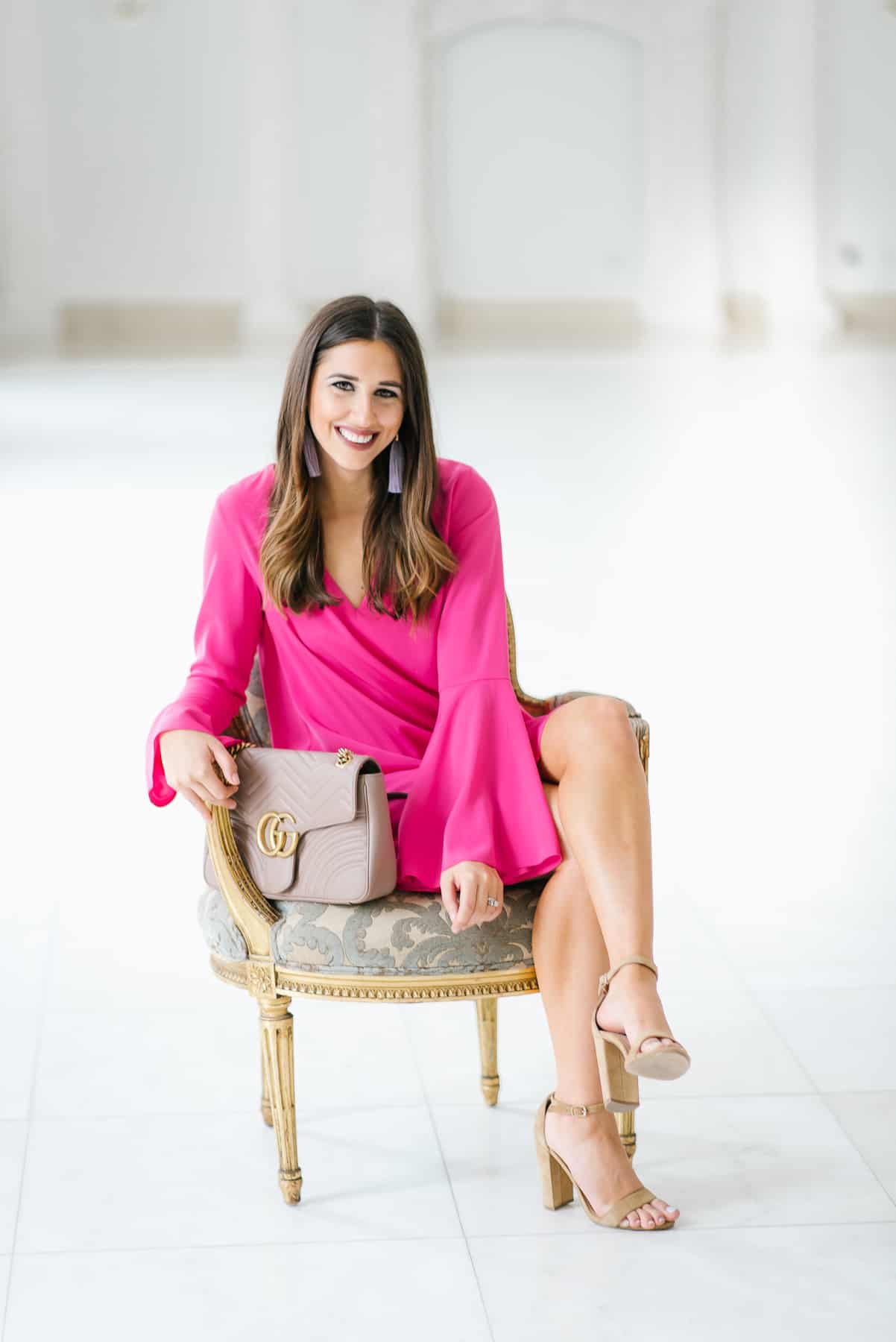 Blue Dress: Dee Elly | Clutch: Tory Burch | Earrings: Loves Affect | Shoes: Steve Madden | Watch: Michael Kors |
Pink Dress: Topshop | Earrings: Loves Affect | Watch: Larsson & Jennings | Shoes: Steve Madden
You know that saying "April showers bring May flowers", well, May also means I will have a a ton of left over dresses for April. I am a huge fan of April, mainly because it's my birthday month, and mainly because it's the beginning of my spring dress collection. Dresses are definitely my weak spot! For Easter this year, I hunted down and found my absolute two favorite dresses from Nordstrom , both are church (or in laws) appropriate! I found both of these babes for only $55 and I thought you would be just as excited as I was.
This blue dress is a heavy pretty lace detailing and comes in periwinkle blue or white. I sized down in a XS so the clinched waist would sit right. I did have to get Ted to zip me up but I thought sizing down was worth it! I think it's such an innocent lace dress and for the perfect price point.
Lately, pink and blue have been my jam and I got so excited that both colors are represented in this post for the same price #imaybelame. This hot pink is such a perfect color for spring, Easter, crawfish boil, or a just night out. You can take this dress and spin it so many different ways by just changing up its accessories. I definitely plan on taking it with me on our Mexico trip and wearing these lace up sandals!
Well, I hope this helps you choose an Easter dress! Easter will be here in a blink of an eye (14 days to be exact). Don't forget to filter through Nordstrom's dress section for any special occasions you have coming up. I also am including the 2 other easter dresses I shot and will be sharing in the next few weeks in the widget below!