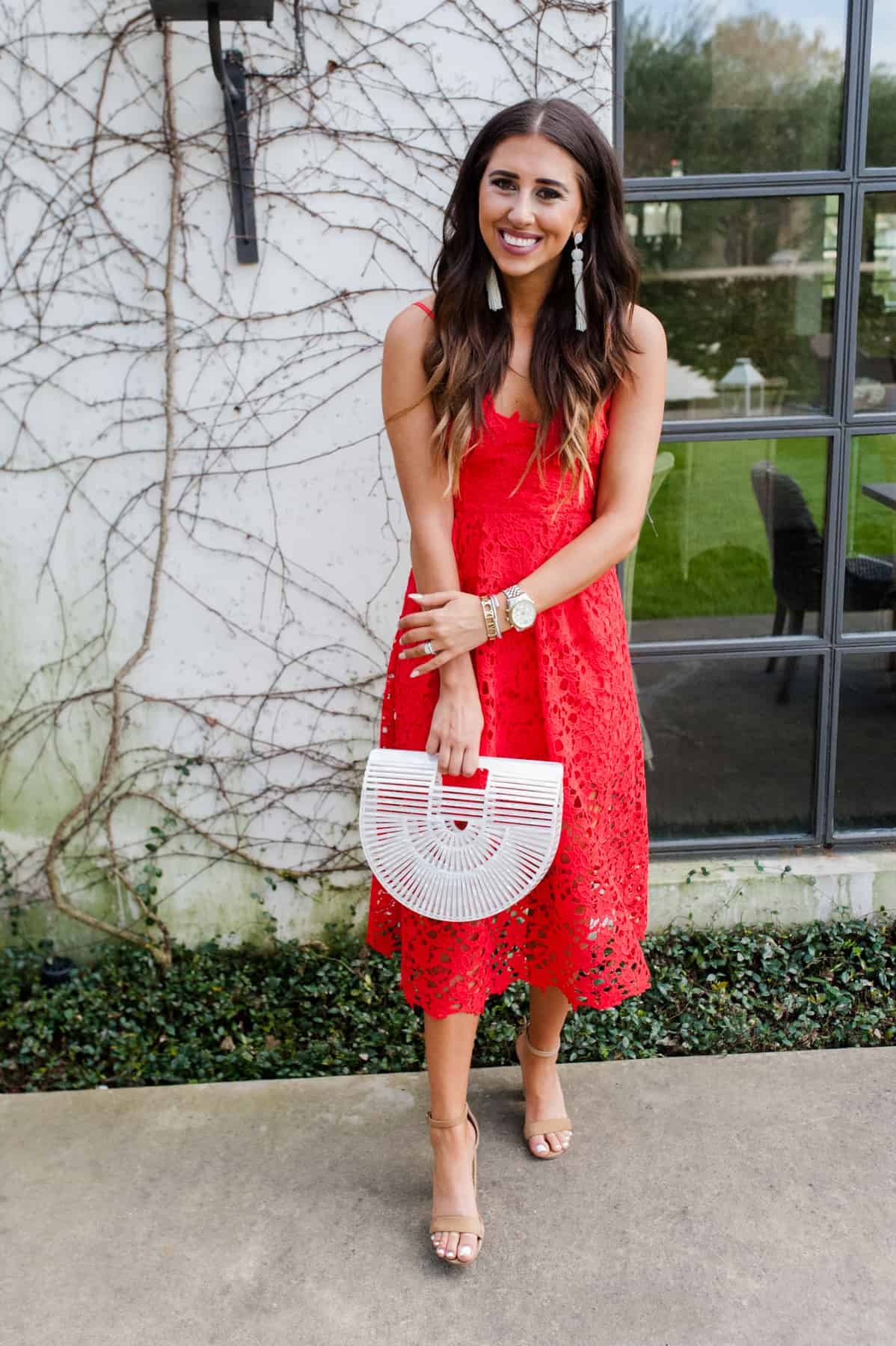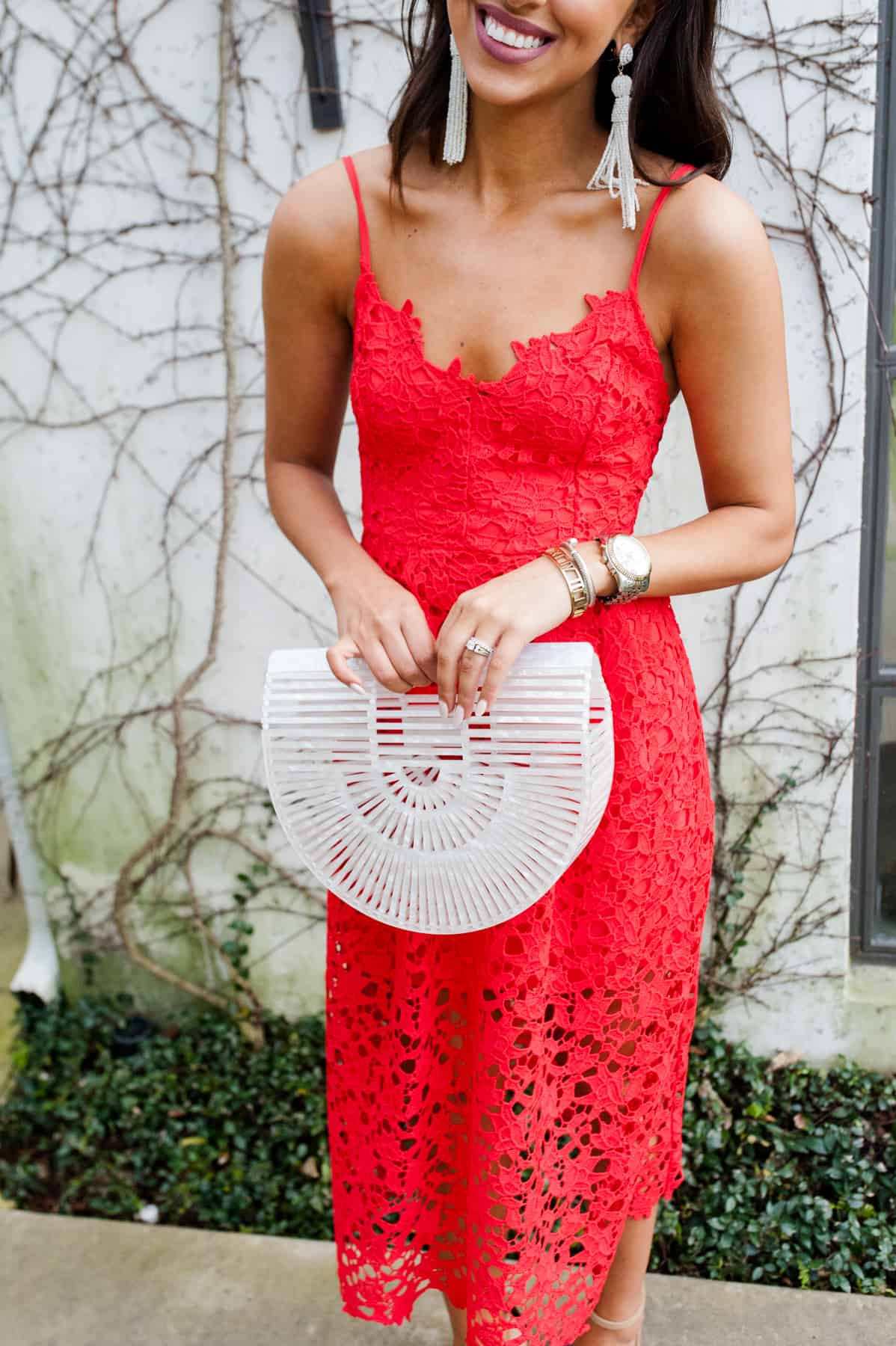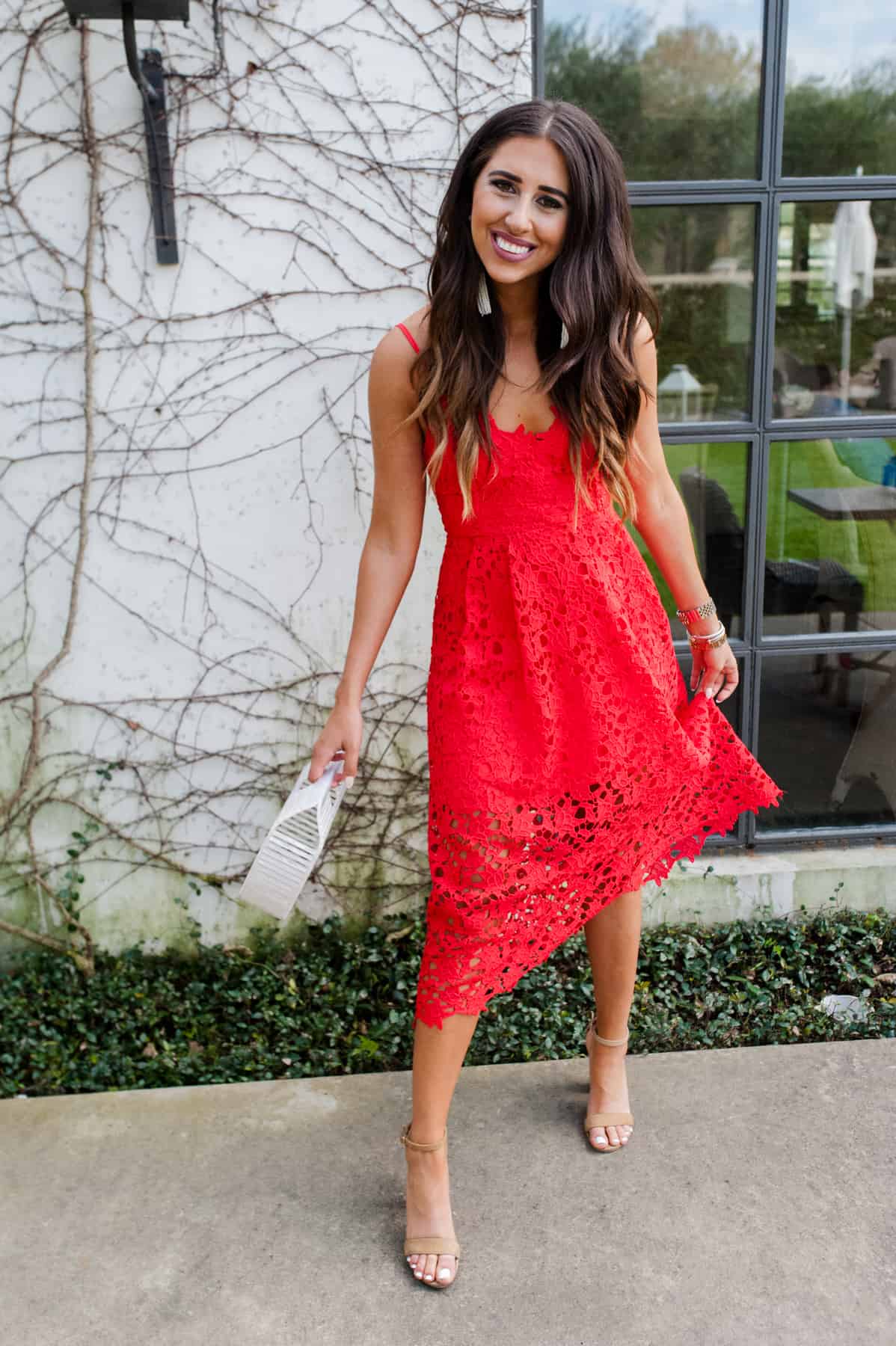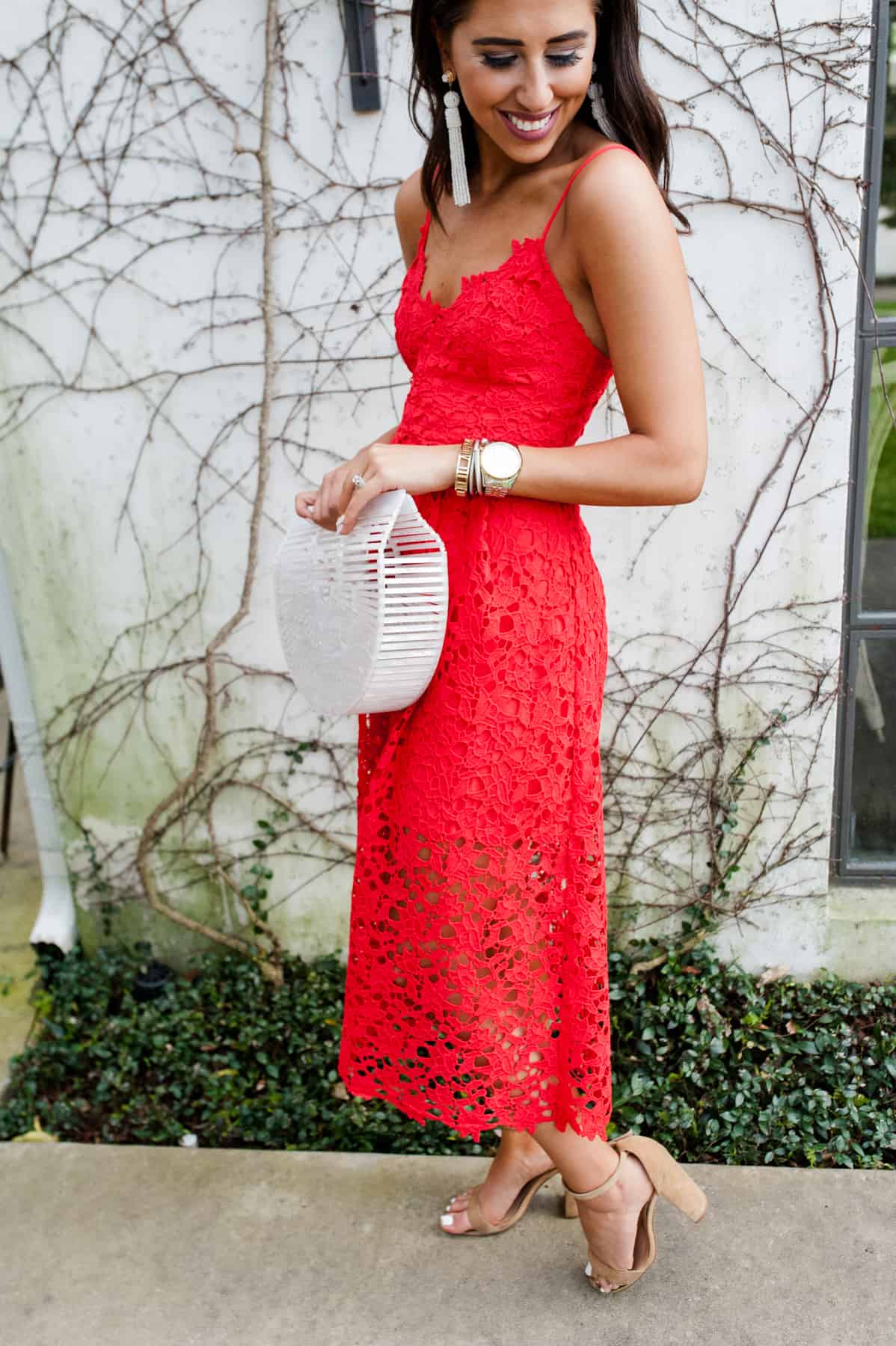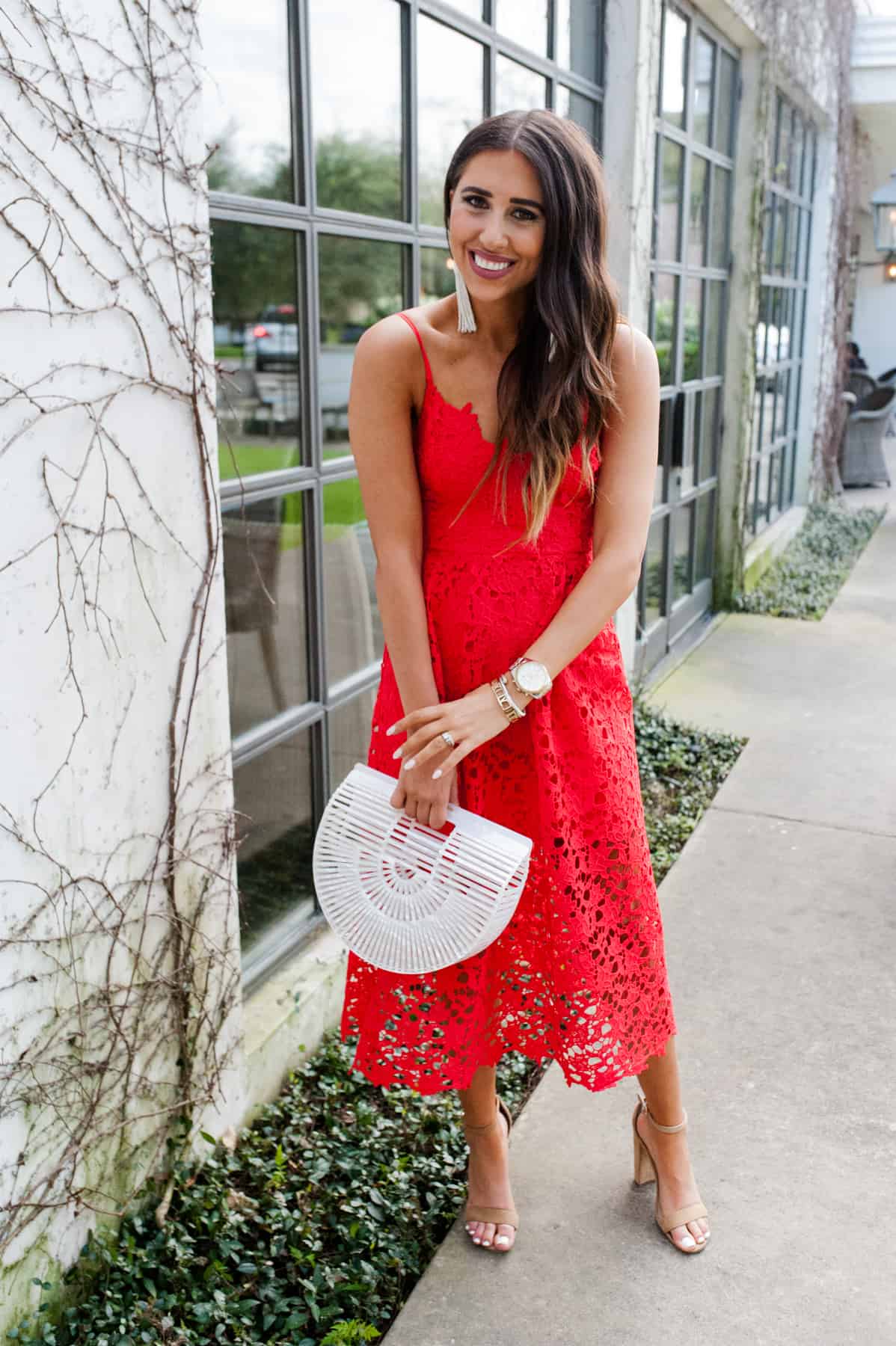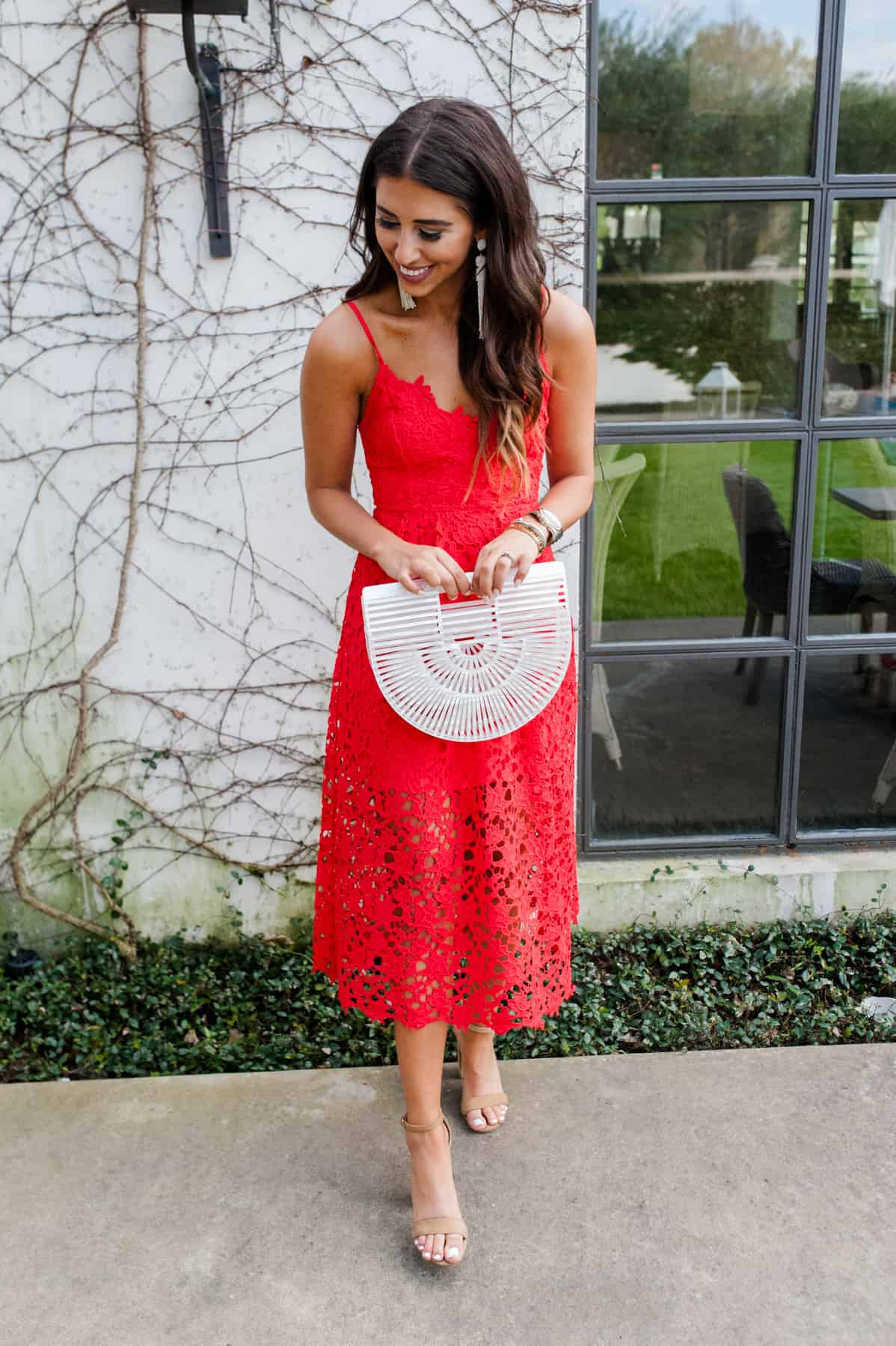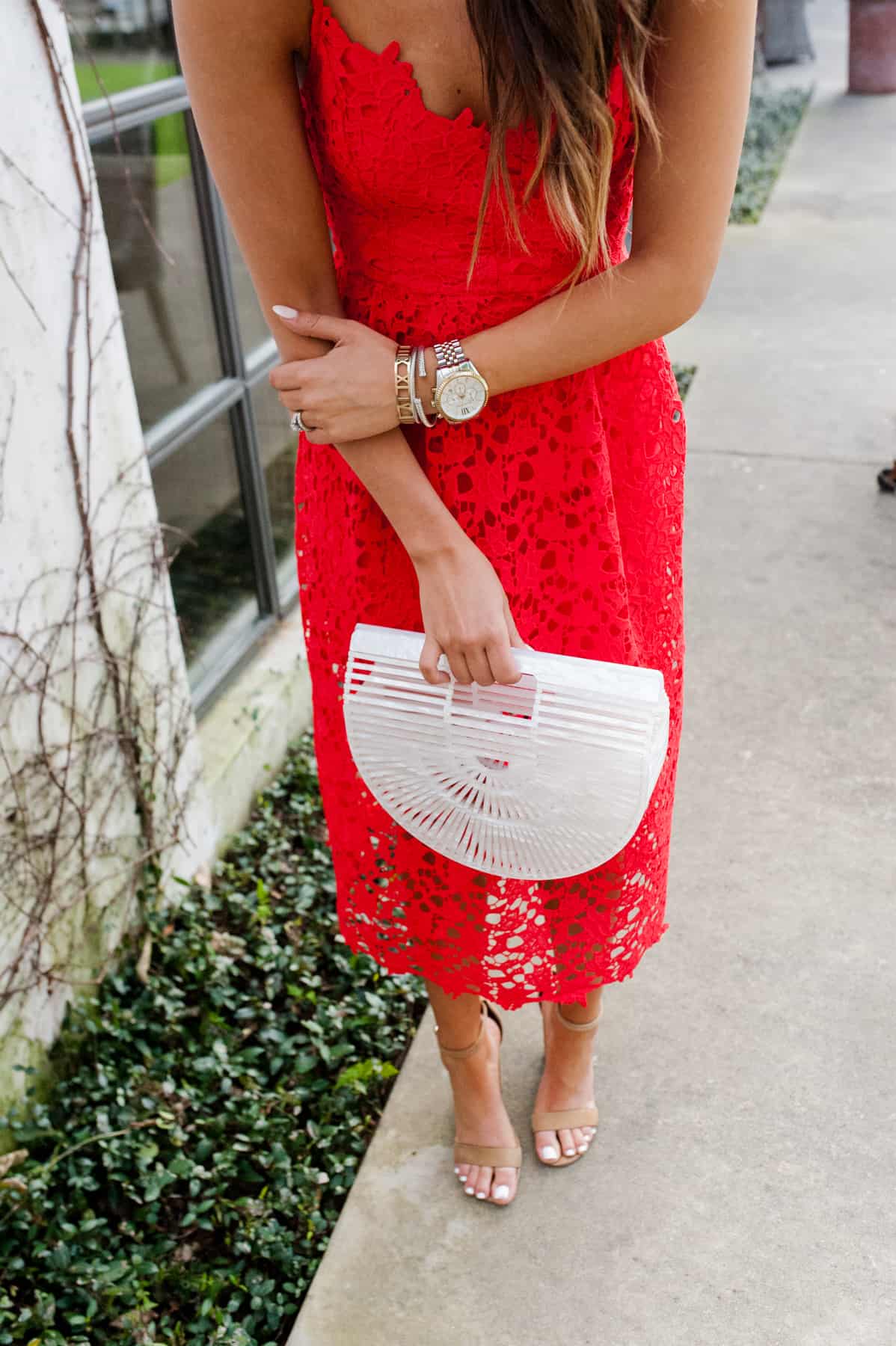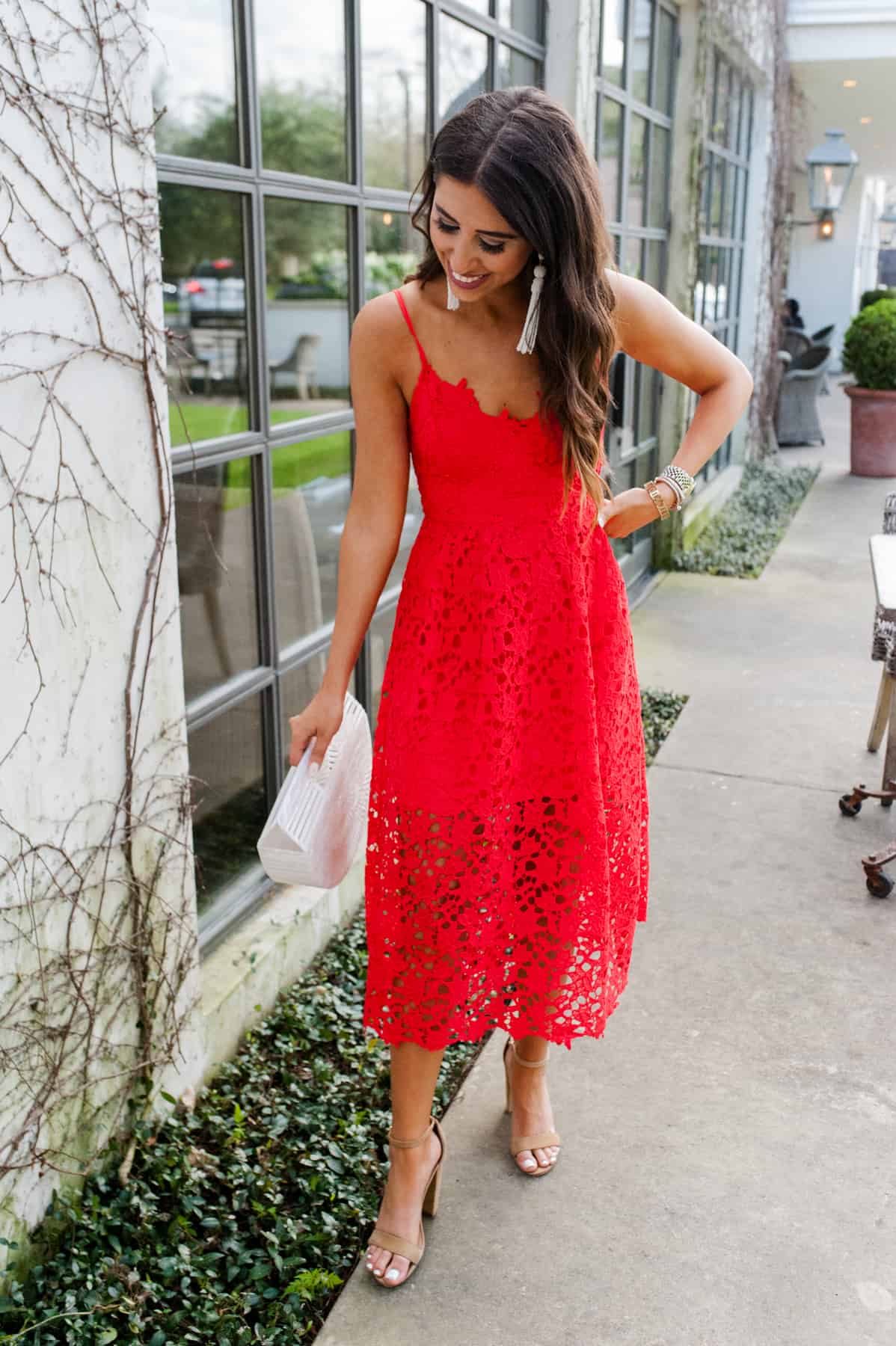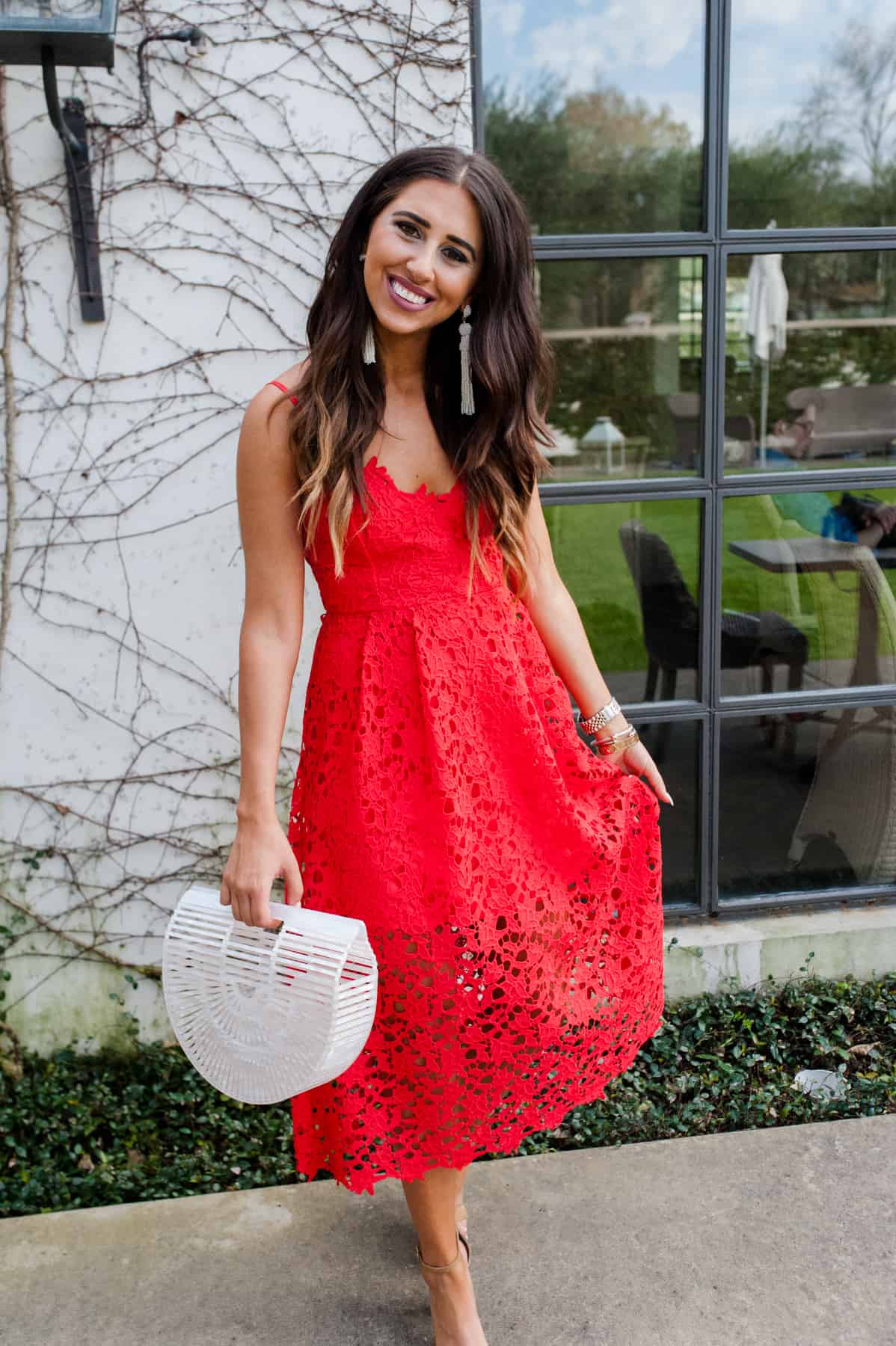 Dress: Astr The Label (xs) | Bag: Gaia (xs) | Earrings: Baublebar | Shoes: Steve Madden  | Bracelet: David Yurman | Watch: Michael Kors
So this dress has been a crowd favorite for over the past year and I have it in a dark green (wore it in the fall) and now got the red for a bright spring look! The price is under $100 and the options of colors are endless! I would totally wear this babe to a spring wedding since we all have about a bizzilion coming up! Also, my white acrylic staple bag is apart of the Shopbop sale that I shared about yesterday (here)! It's kinda only practical to carry your wallet, phone, and keys in this bag since you can see just about everything in it! Ted had his friends over the other day and they could not stop making fun of this bag haha! It was very entertaining and I wish I recorded it!
Anywho, happy Friday!!! So glad the weekend is here. I am off to Orange Theory then have a to do list a mile long before I make it out to the Woodlands to meet my friends new baby boy and then a birthday dinner! See ya back here on Monday and thanks for following along!