Turkey Day & The Beginning of Sales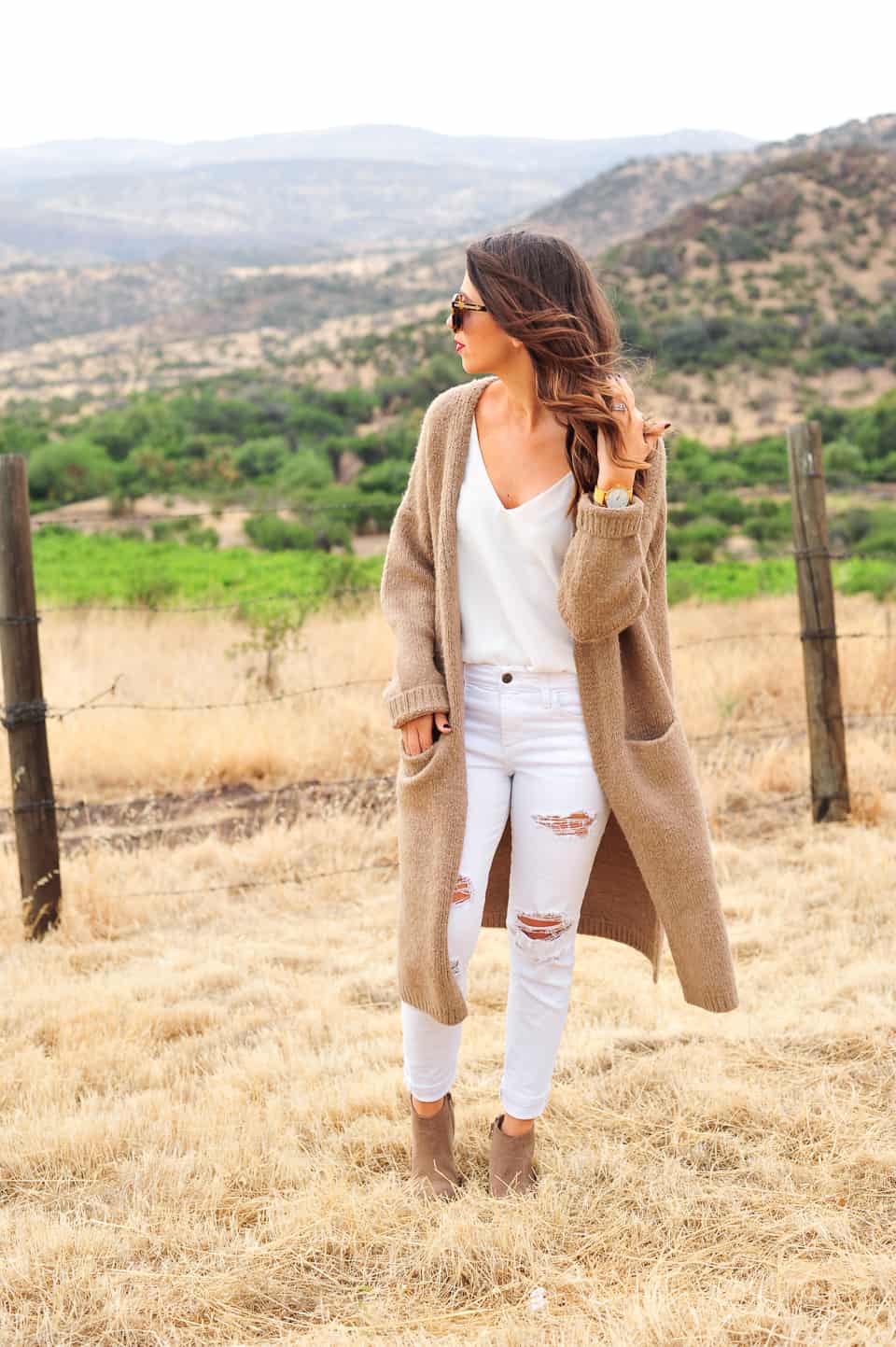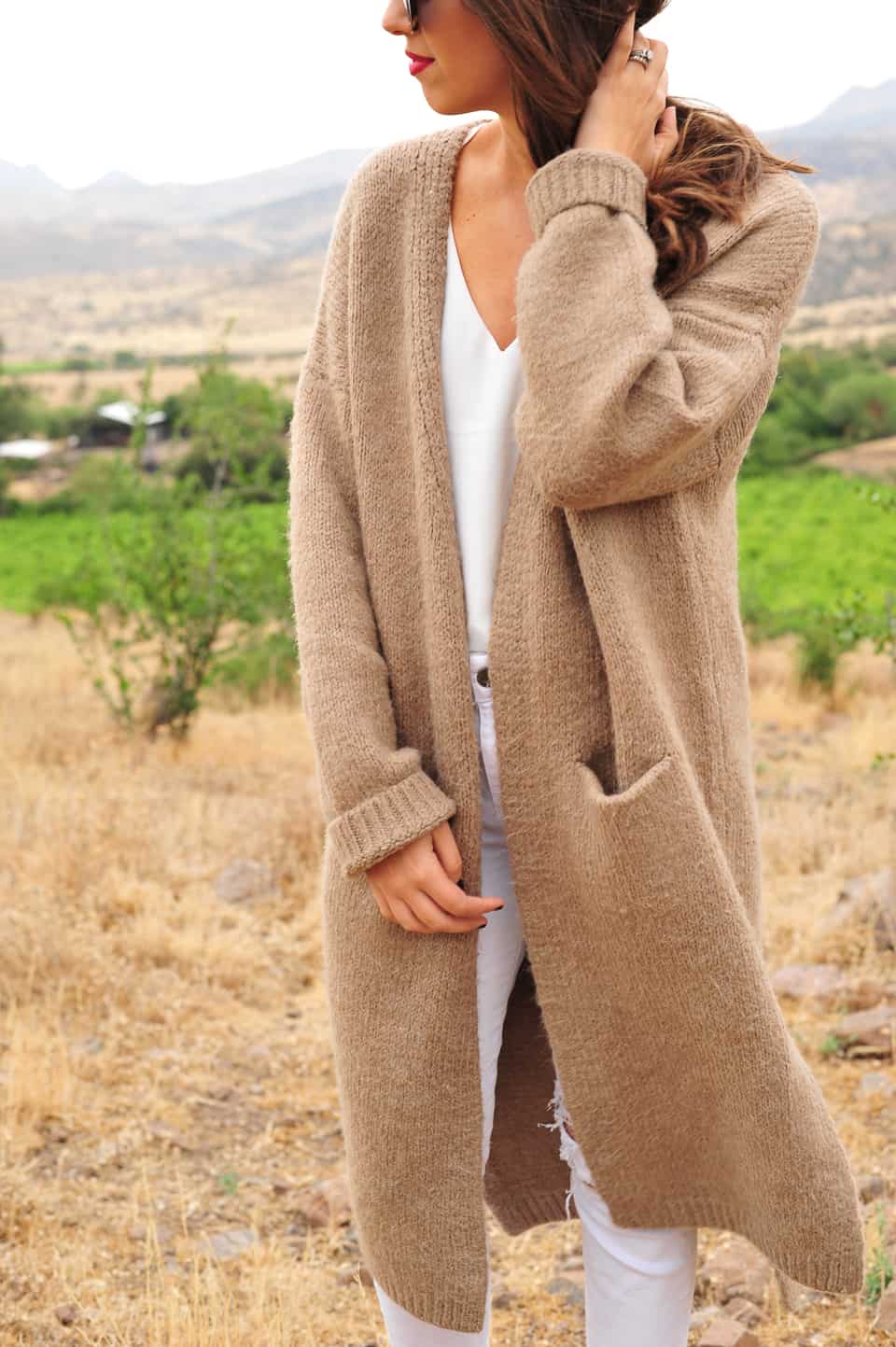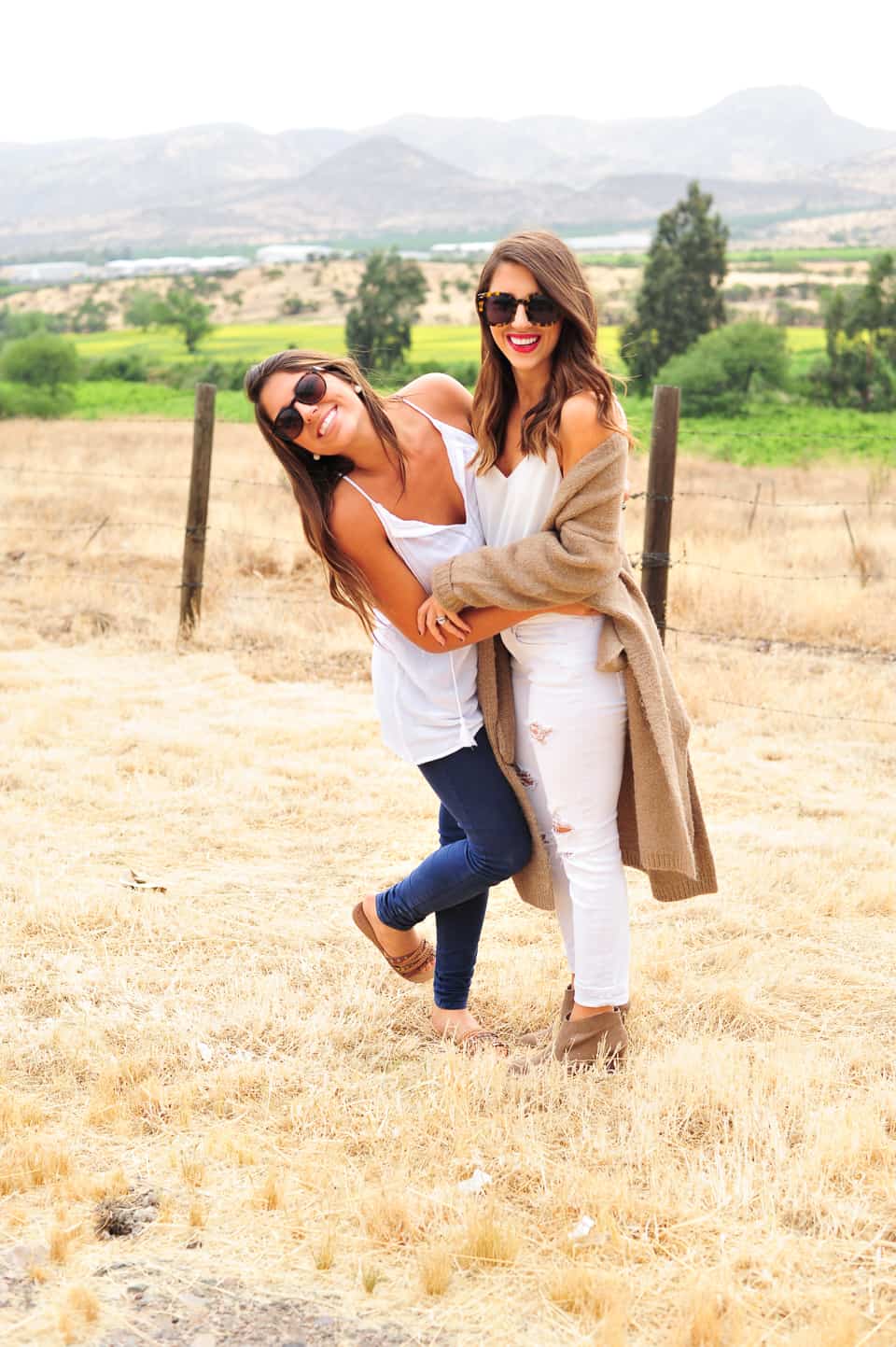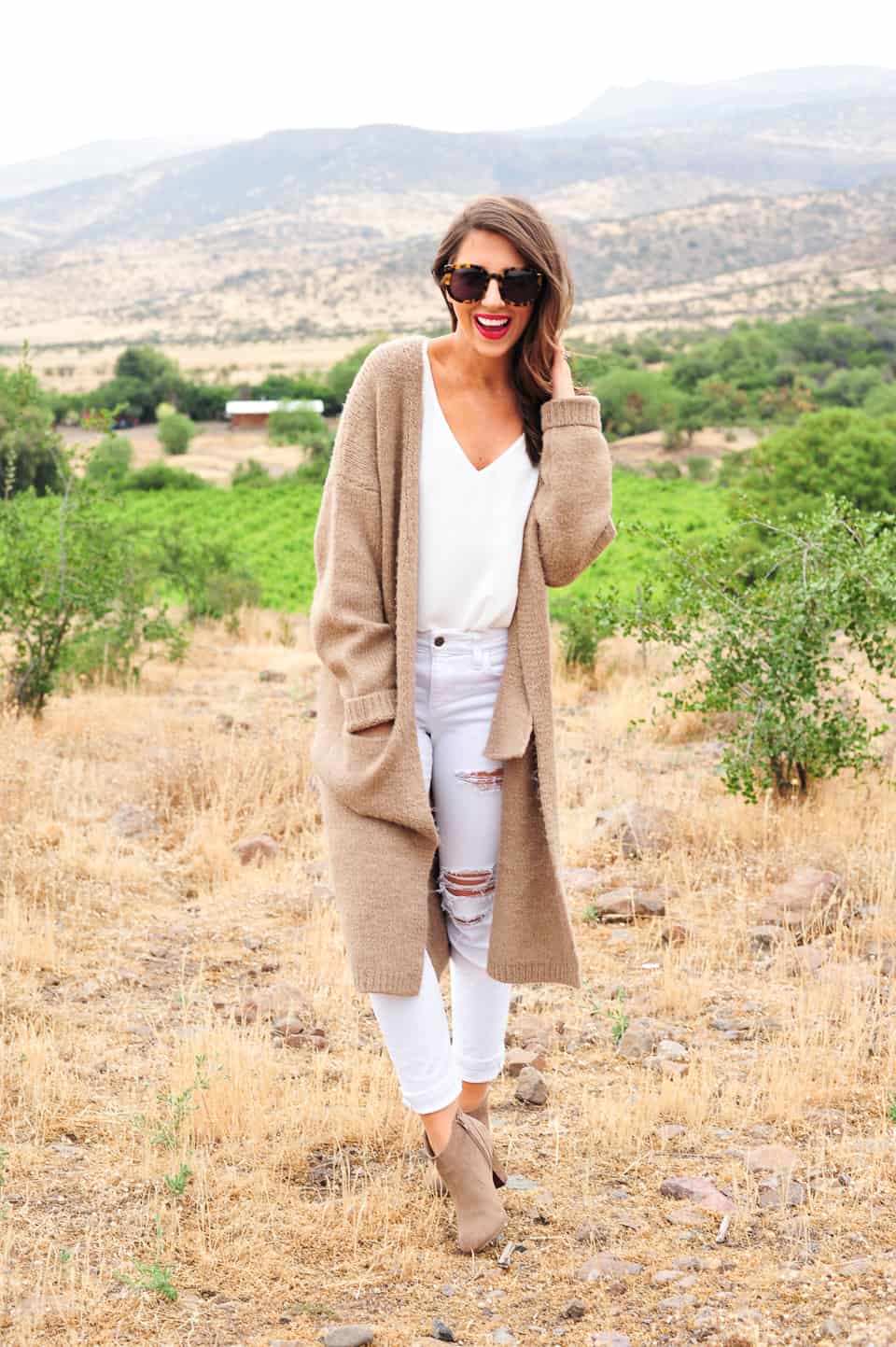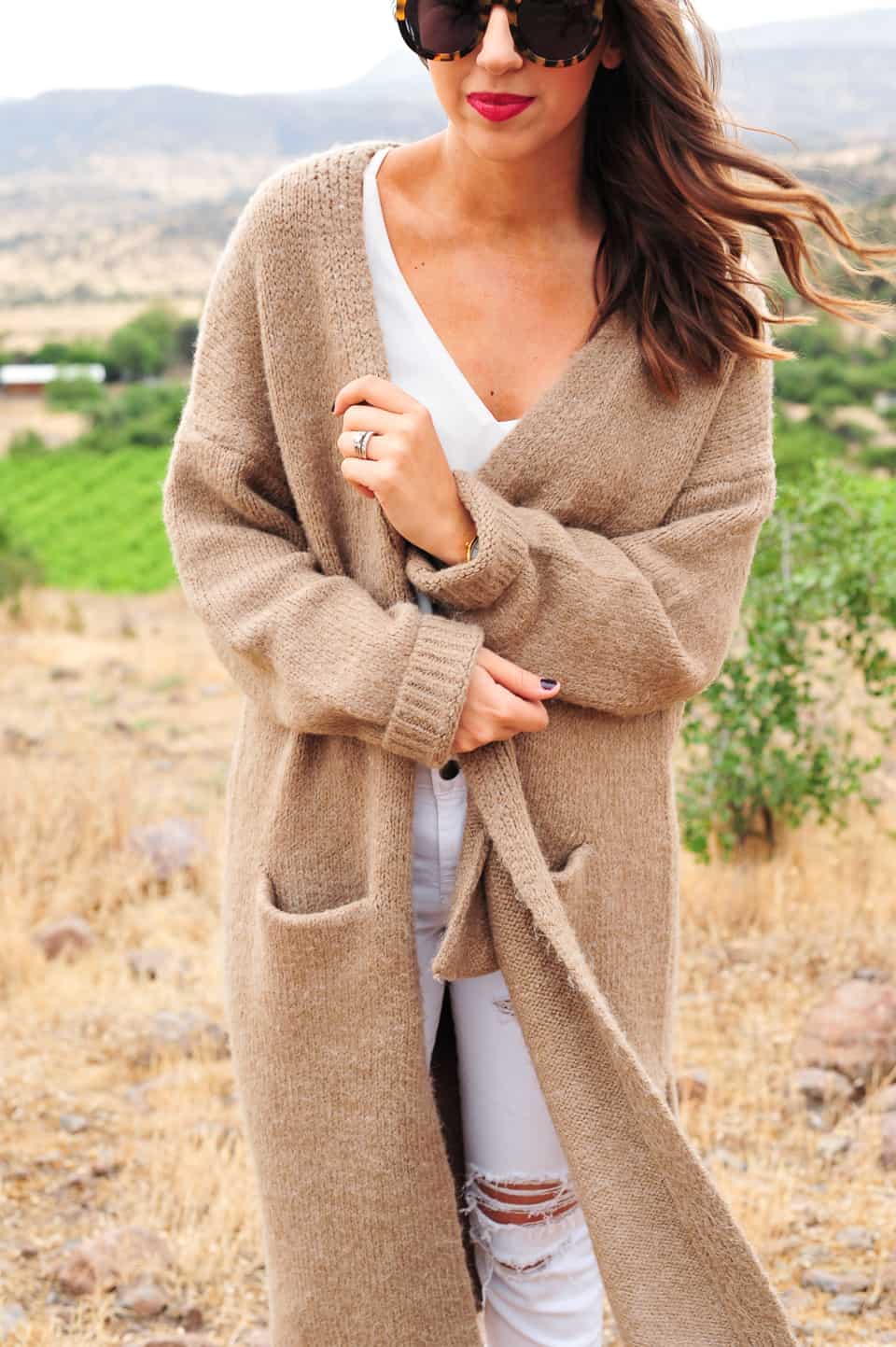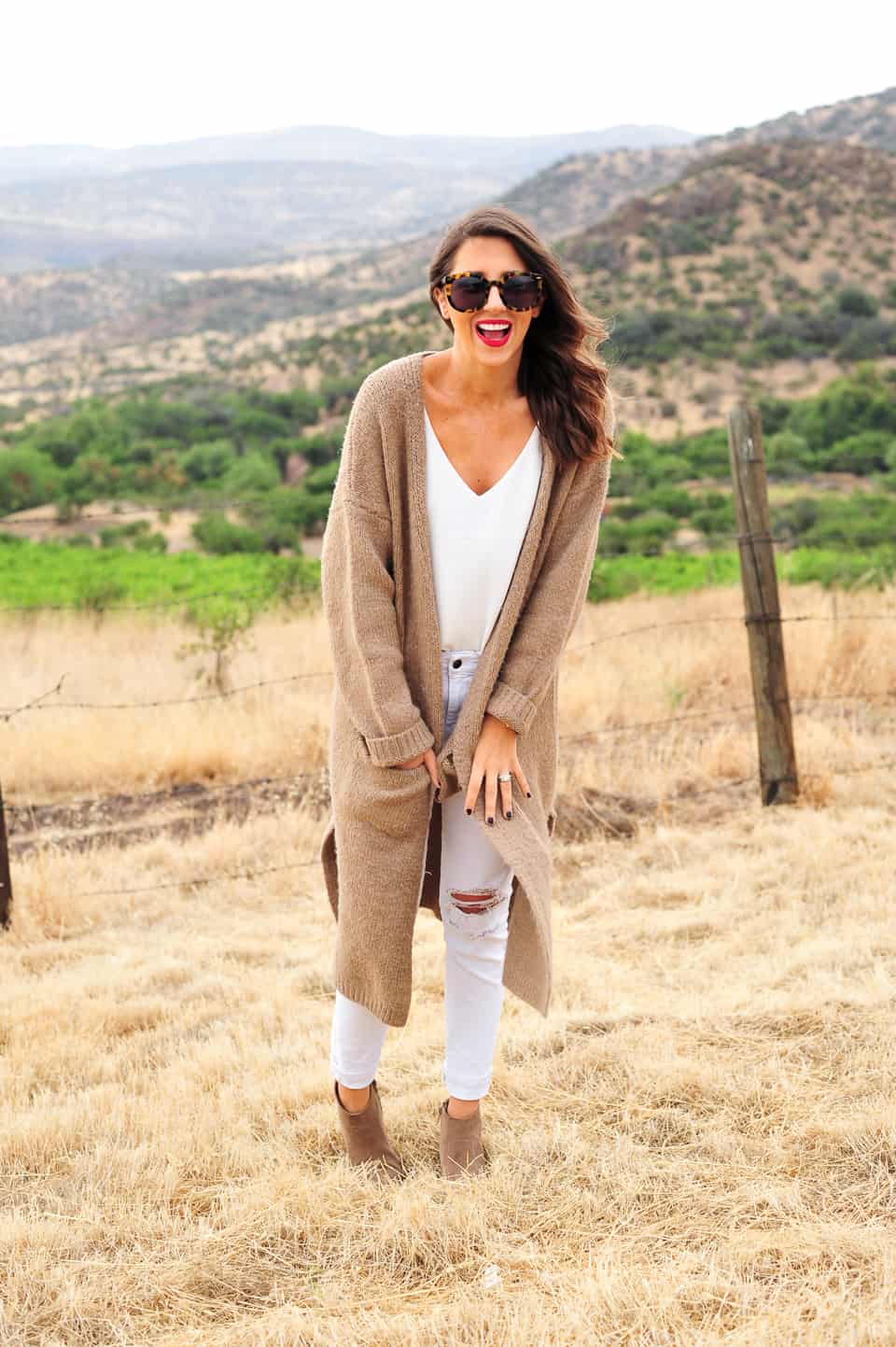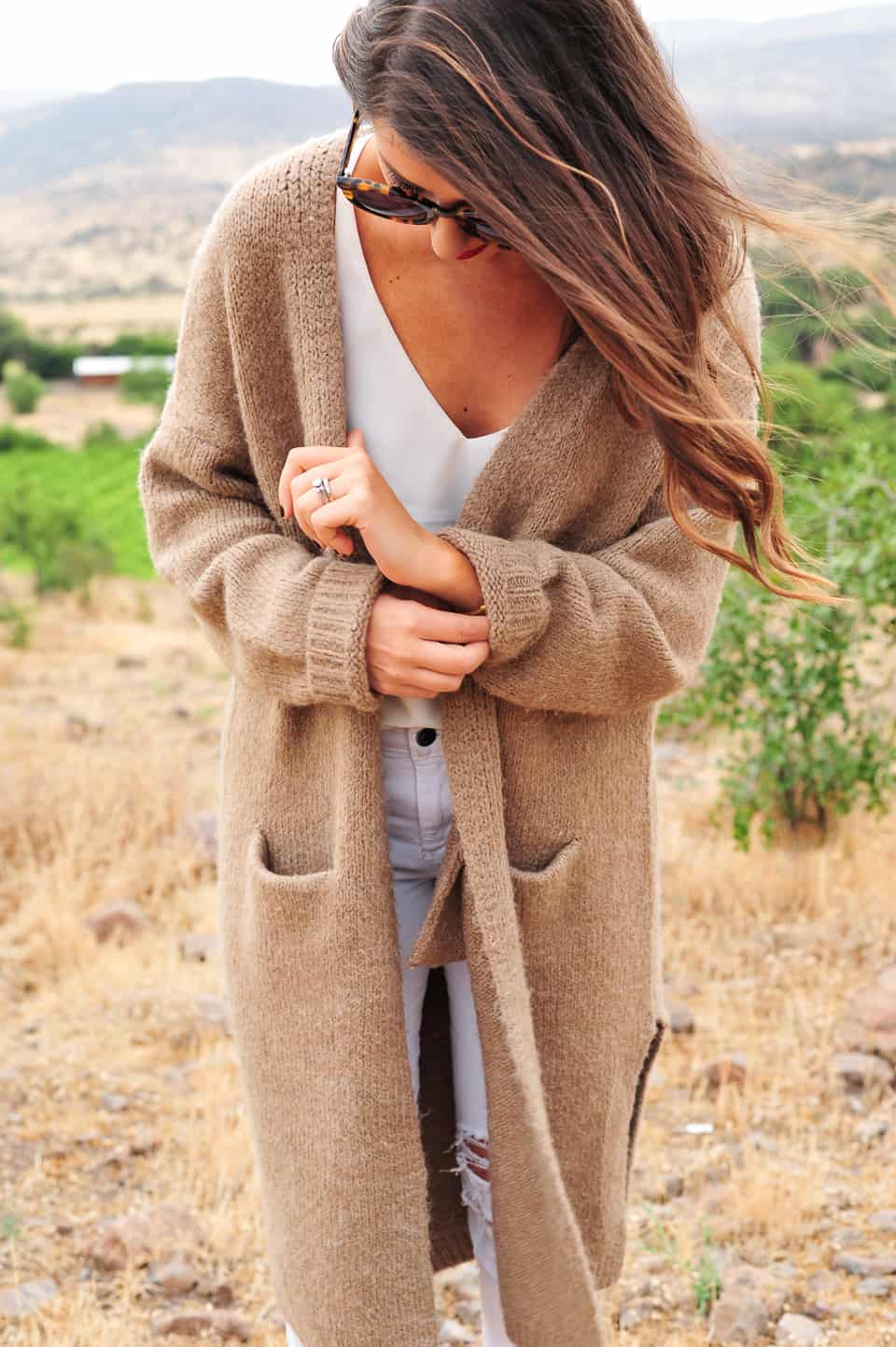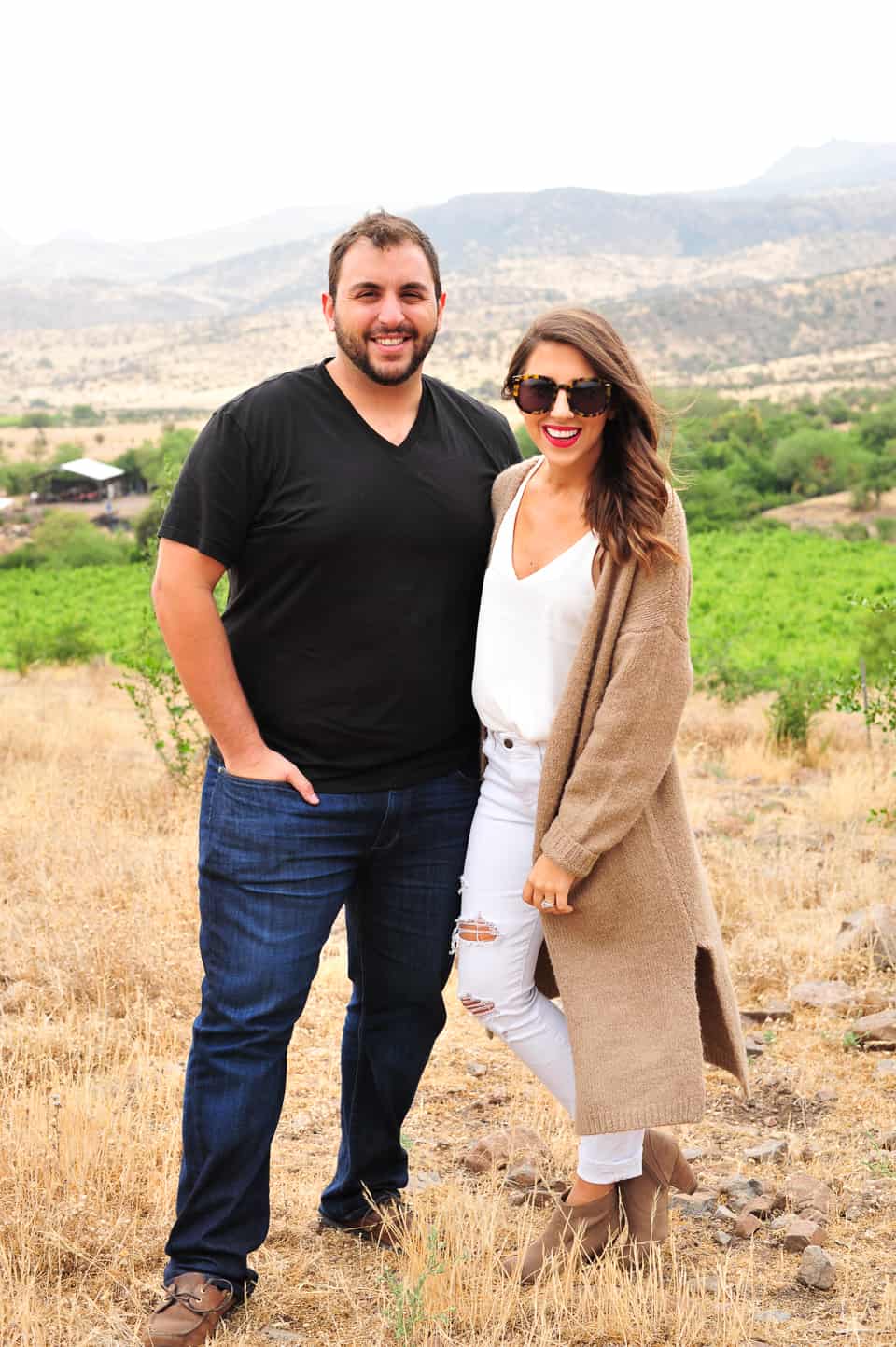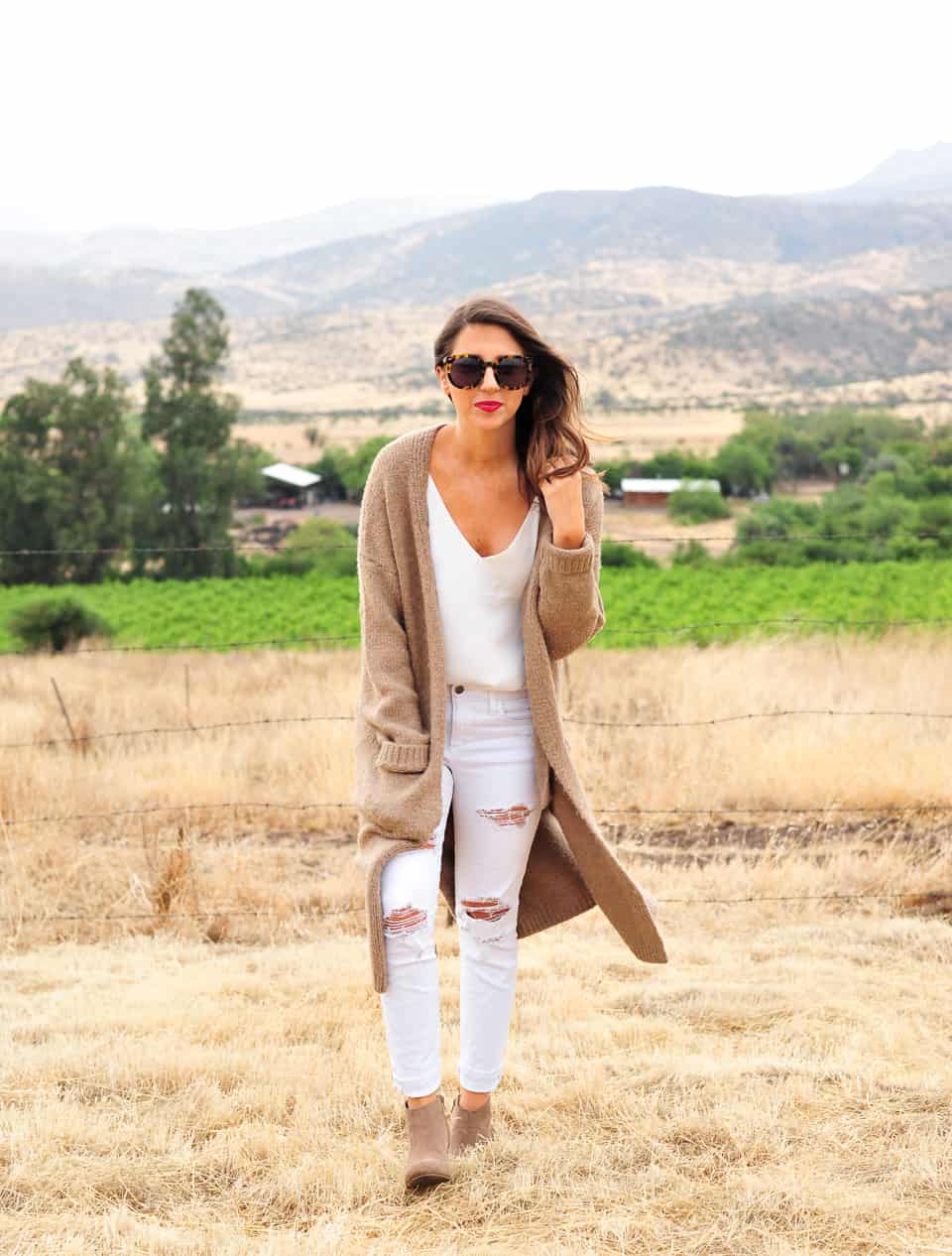 Cardigan: Sole Society (SALE) | Tank: Topshop (SALE ONLY $15) | Jeans: Good American | Shoes: BP (SALE) | Sunnies: Karen Walker (SALE CODE: GOBIG16)
Yall, I can go on and on and on about how grateful I am. Every time I travel I gain a new perspective on life and my mind starts racing. We just got back from a very random trip from Santiago, Chile (where these photos where taken) and we are headed right to our Thanksgiving gatherings.  I can't tell you how grateful I am for my family (Hubs and Sister above), my friends, my little space on the internet, good health, etc etc. What I do want to spend time telling you all is how thankful I am for you all. For taking the time to stop by everyday and support Dress Up Buttercup. Every comment, every email, every direct message, every outfit question or just sharing an outfit that I helped inspire, really does make my day and I can't thank you all enough. Being able to connect with so many of you all on a daily basis is the best part about blogging. I AM SO THANKFUL FOR YOU!
On another note, with thanksgiving comes TONS of sales. Some sales have already started so I wanted to share a few below. I always get so overwhelmed with Black Friday sales that I usually just try to avoid it then I super regret it after the sales are done. I always think will better sales come on Cyber Monday? Should I wait or will it sell out? I have seen a few sneak peeks into cyber Monday sales and trust me, they all are pretty much the same. I will be sure to do a HUGE Cyber Week post tomorrow and will be updating it through out the week.
As a thank you for this season, I will be doing a giveaway tomorrow until Cyber Monday and I am so excited for it. See you tomorrow bright and early for the best Cyber Week sales!
Oh & about the outfit real quick: Neutrals in the winter have been my jam. I love wearing all white and I think I wear this tank every other day and is on sale for $15 stinking dollars. I highly recommend snatching it during the sale since it's the perfect staple item. I also LIVED in this cardigan on the trip and was so cozy. It's like wearing a robe out of your house but socially acceptable. It's also currently on major sale and comes in 2 colors. I used it as a blanket on our trip back this morning and loved it. Oh and these comfy booties are also on sale and these sunnies are apart of the Shopbop sale.
ASOS // 30% off Sitewide and In Store // CODE: THANKFUL30 // DATE: 11/24-11/29
Banana Republic // 50% off 5 regular-priced items Sitewide // DATE: 11/24-11/26 (online) // 11/24-11/28 (in store)
Bloomingdale's // Take 15% off $100-$199.99 or 20% off $200+ on a great selection of items online  + save up to 50% on select items // DATE: 11/24-11/26
Express // 50% off everything In Store and Sitewide + Free Shipping // DATE: 11/22-11/25
Francesca's // 30% off Sitewide
French Connection // 40% Off Everything In Store and Sitewide + Free Shipping // DATE: 11/21-11/29 // CODE: F40BLF
Gorjana // 30% off curated category // DATE: 11/21-11/27 // CODE: STUFFED
HappySocks // 40% off  + Free Shipping // DATE: 11/24-11/29
INTERMIX // Extra 40% Off Sale // DATE: 11/23-12/7 // $150 off every $750 spent with code. // DATE: 11/24-11/28 // CODE: THANKS
Joe's Jeans // 25% off // CODE: THANKS25
Kendra Scott // 20% off Sidewide // CODE: SALE21
LOFT // 40% off Sitwide // CODE: THANKS
Macy's // 20% off Sitewide // CODE: FEAST
ModCloth // 20% off no thresh,  30% off $100+,  40% off $200+ // DATE: 11/23-11/27 // CODE: FRIDAY20, FRIDAY30, FRIDAY40
Nordstrom // Take an extra 20% off selected sale items // DATE: 11/24- 11/28
Revolve // 65% off – early access
Shopbop // Spend $200+, get 15% off; Spend $500+, get 20% off; Spend $800+, get 25% off // DATE: 11/22-11/28 // CODE: GOBIG16
T3 // 25% off Sitewide // DATE: 11/24-11/25 // CODE: T3FRIDAY16
TOPSHOP // Up to 50% off select items // DATE: 11/23-11/28
Tory Burch // 30% off any purchase of $250+ // DATE: 11/28 // CODE: THANKS
Ulta // New and Only at Ulta Beauty! BareMinerals Kits Make Them Stare Smoky Eye Trio OR Make It Glow $10 each ,$37-39 Value // DATE: 11/24 @6pm- 11/26
Urban Outfitters // Buy one get one 50% Off ALL apparel // DATE: 11/23-11/25