Top 10 May Favs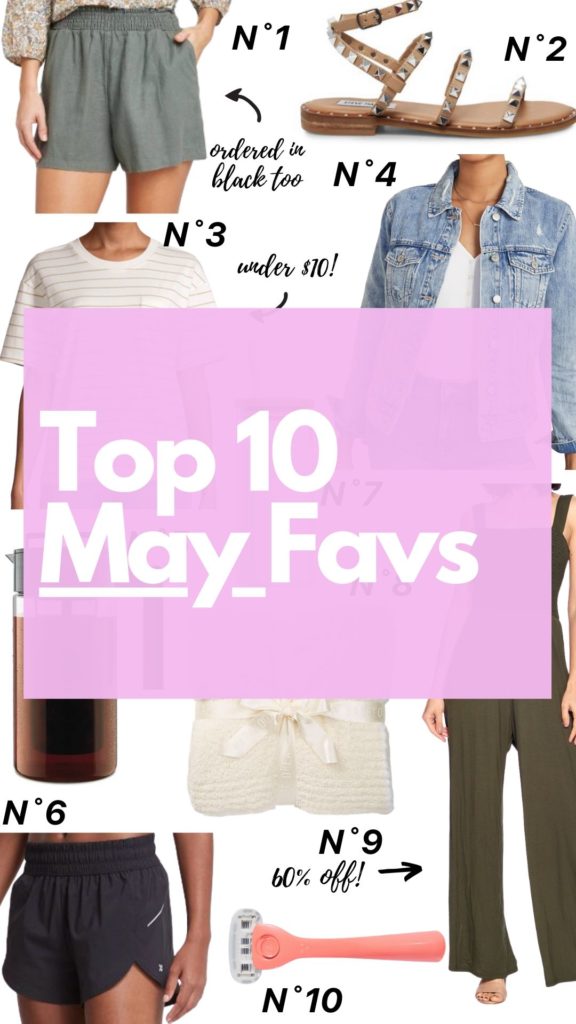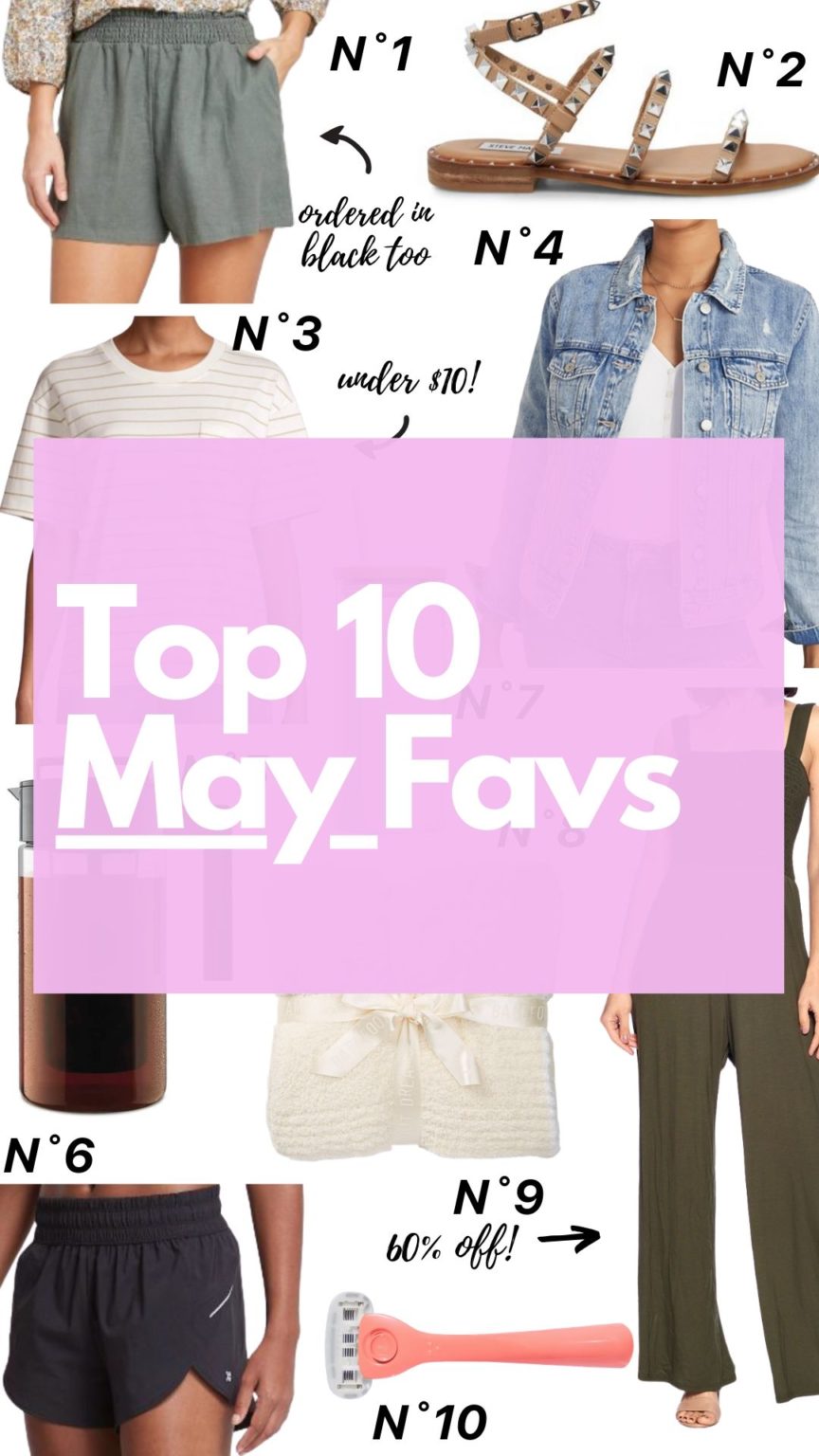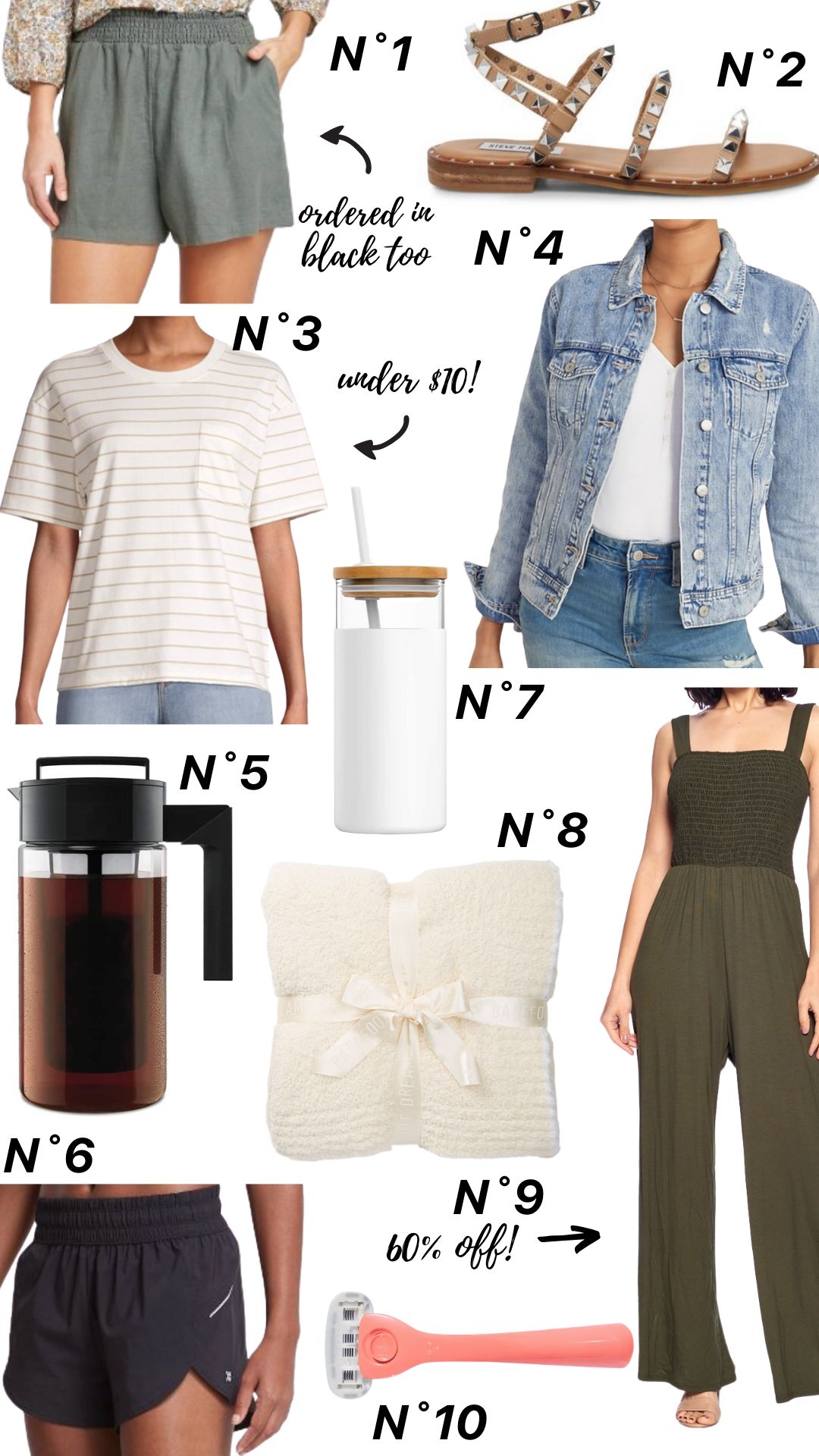 1. Shorts: These shorts have been yall's favorite week after week! Affordable, cute, and comfy. I just ordered in black too!
2. Sandals: Still my favorite sandals of the season! They have been on pre – order but now are available to ship!
3. Tee: Found this Walmart tee for under $10! Great quality, comes in a couple colors, and a little cropped!
4. Jacket: You guys sold this out so quick but its back and stock and still on sale! Easy everyday jacket to throw on!
5. Cold Brew Maker: Found this coffee maker on Amazon and have been so obsessed ever since. Super easy to use and clean!
6. Shorts: Have these in 3 colors now and just saw they released a couple more colors too! Keep an eye out if your size is sold out they do restocked frequently!
7. Glass Tumbler: One of y'all sent me this so I ordered and love it! Mom would love that its glass and natural materials.
8. Barefoot Dreams Blanket: Of course this is a classic but you guys sell it out so quick when it's 50% off! If you've been wanting one I would grab it quick!
9. Jumpsuit: This is another one that sold out but is fully back in stock in like 8 colors plus 60% off!
10. Billie Razor: Saw all over about how good this was so finally ordered and was not disappointed! It's actually so good and I really like the travel case.