The Seasonal Hubby Post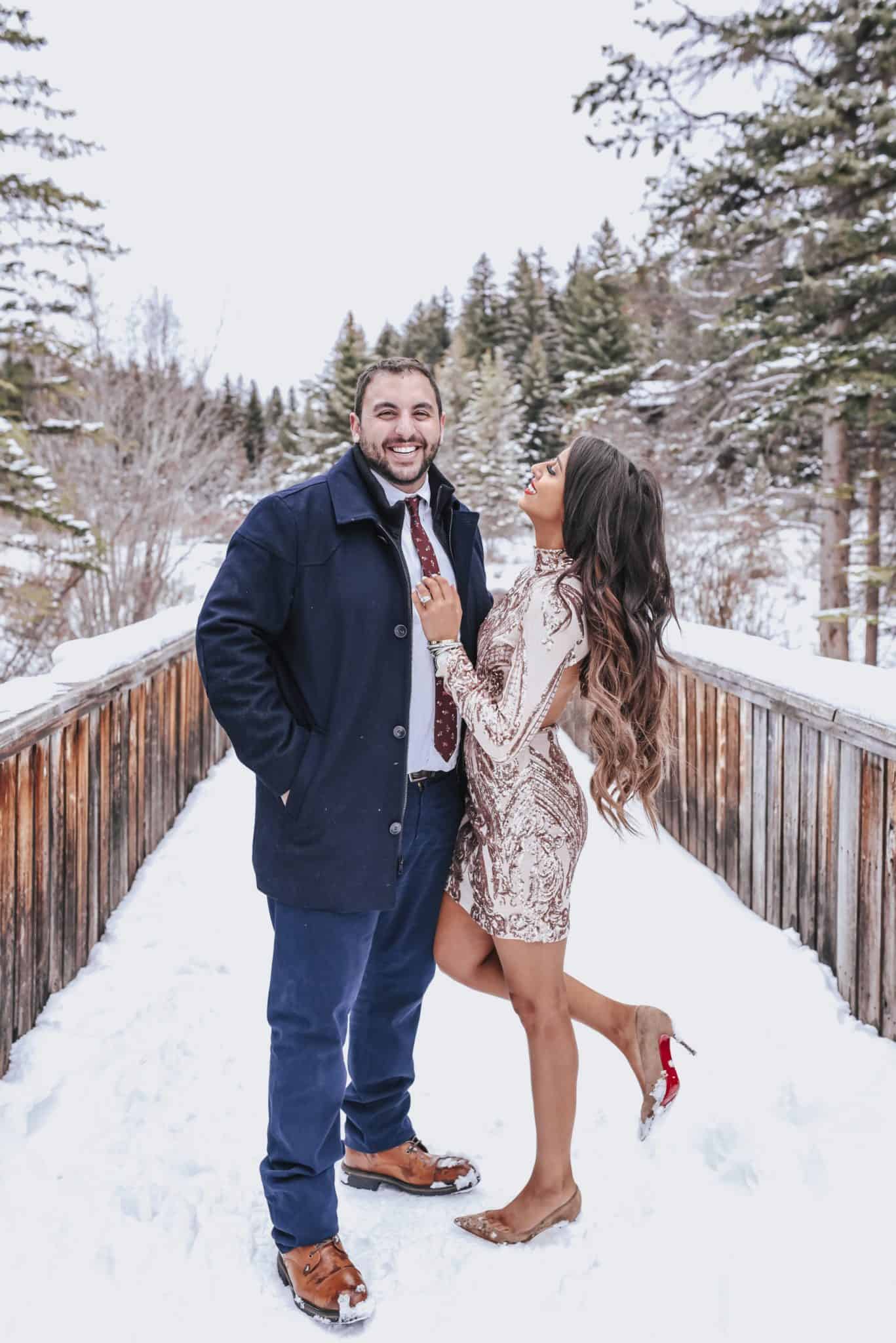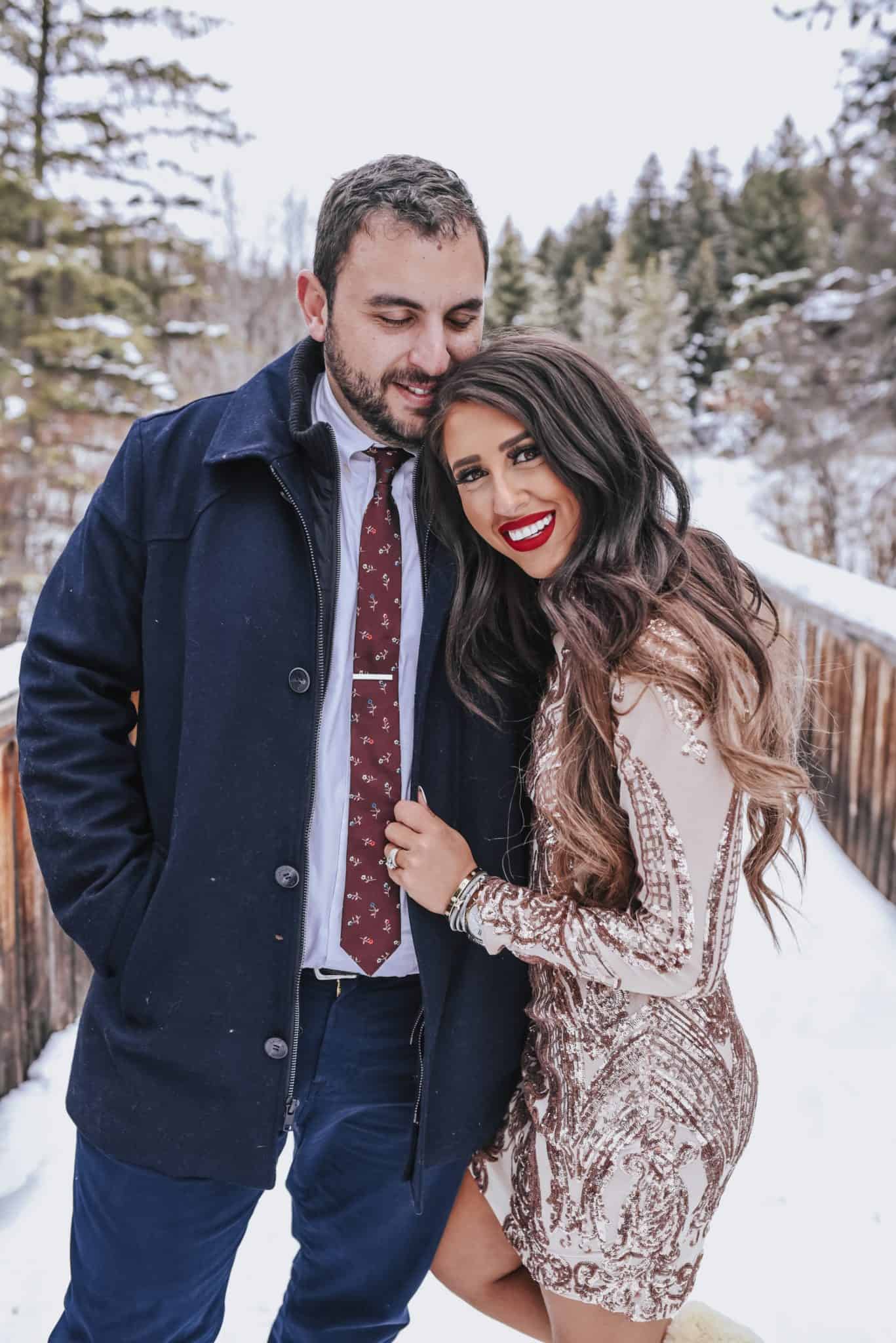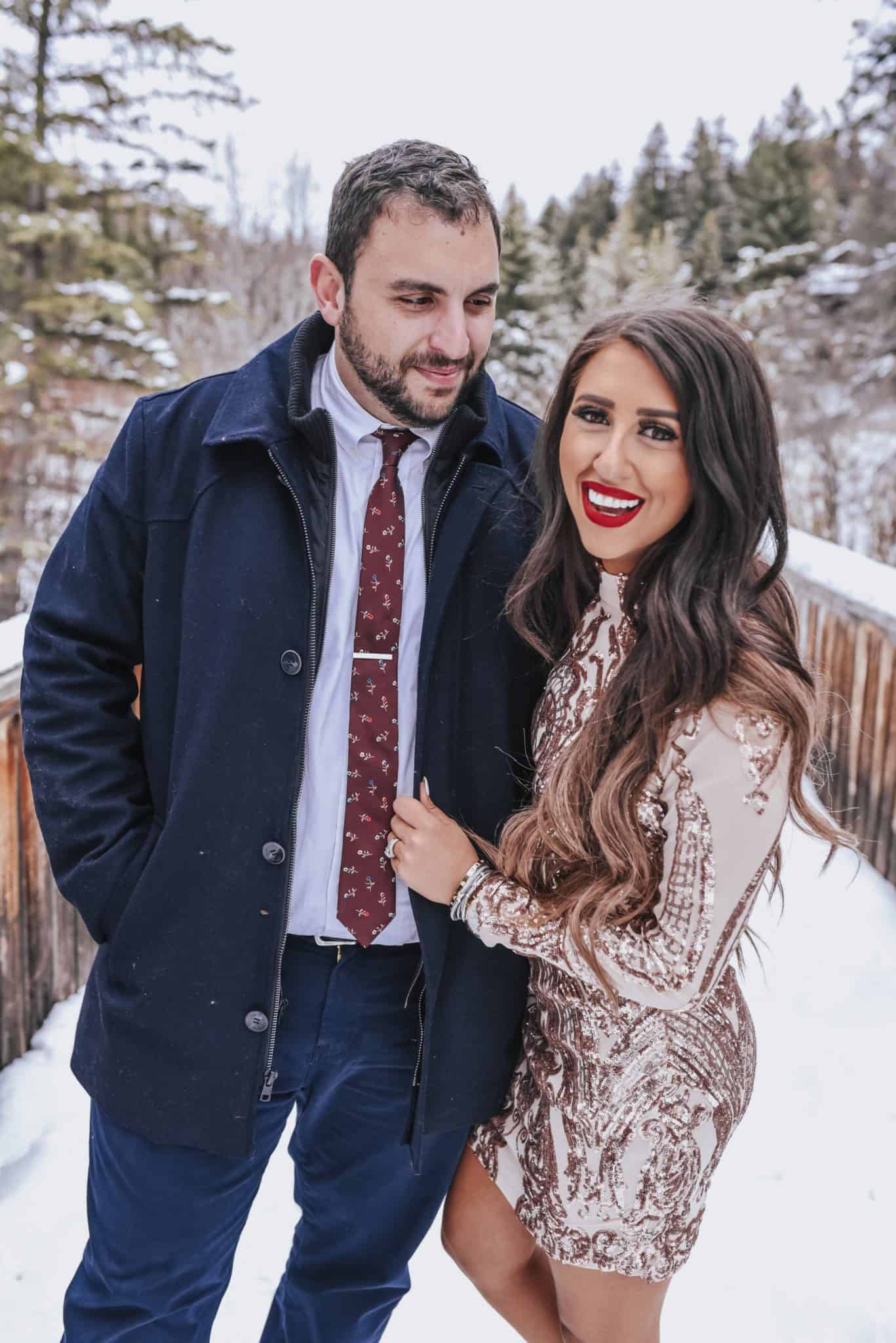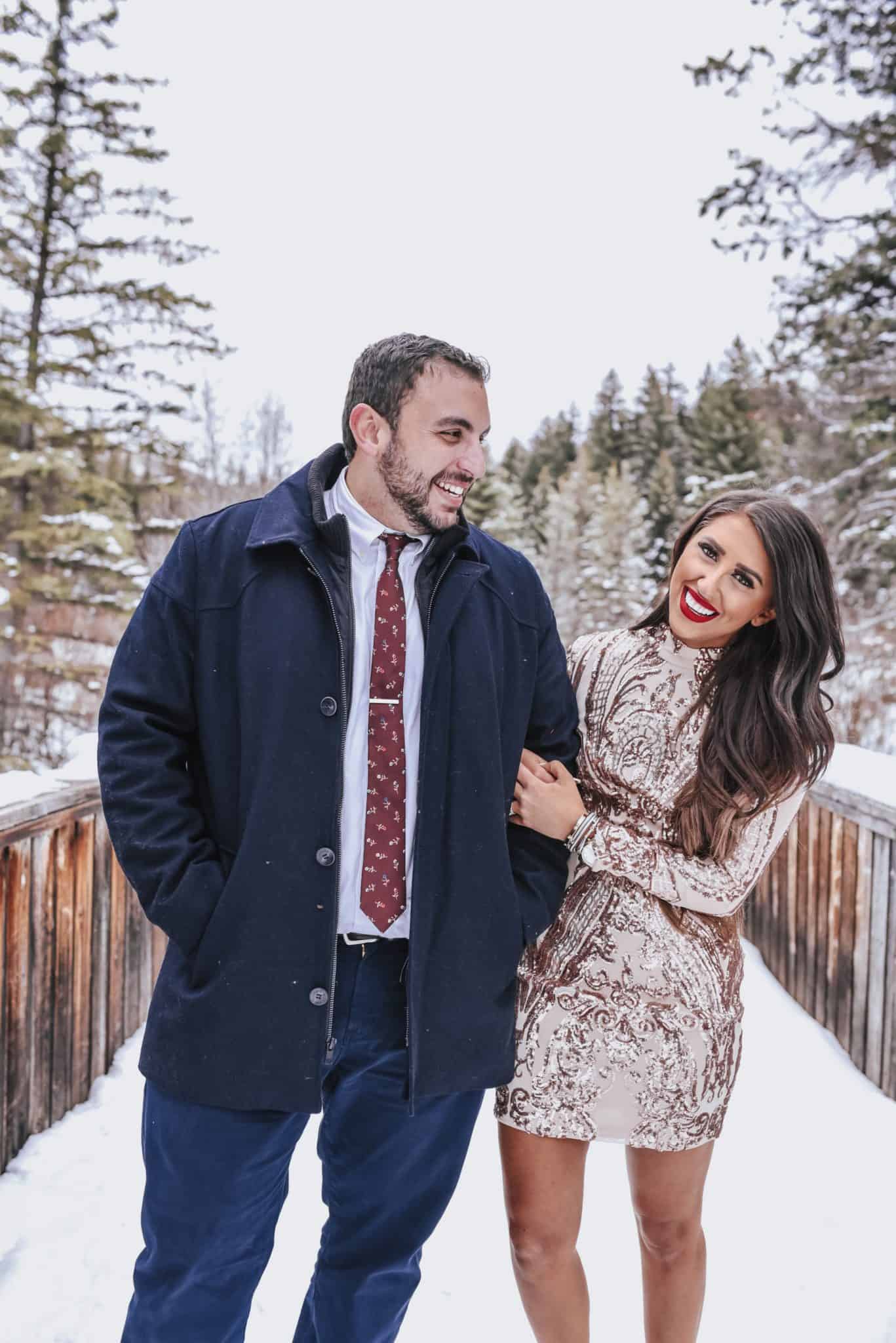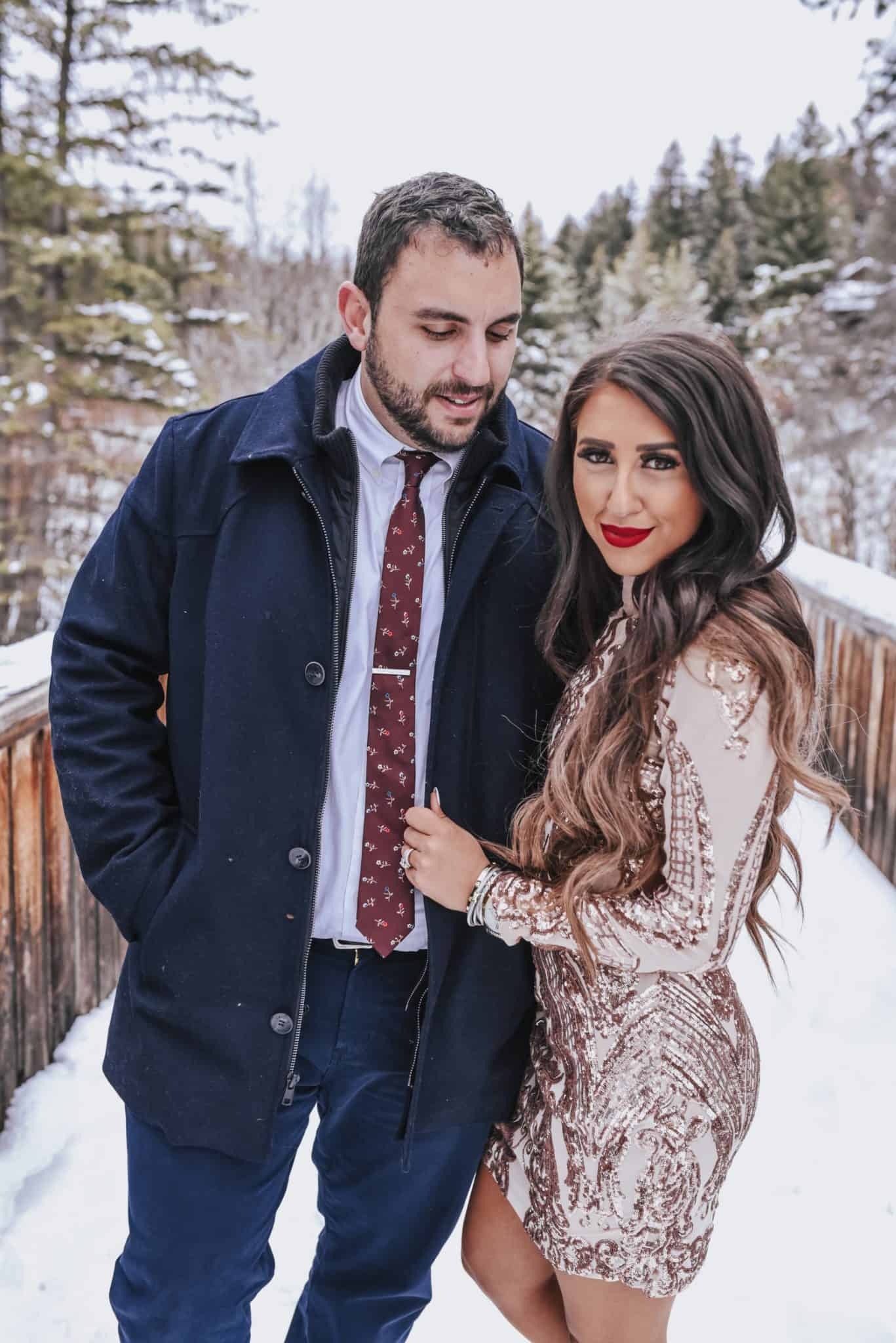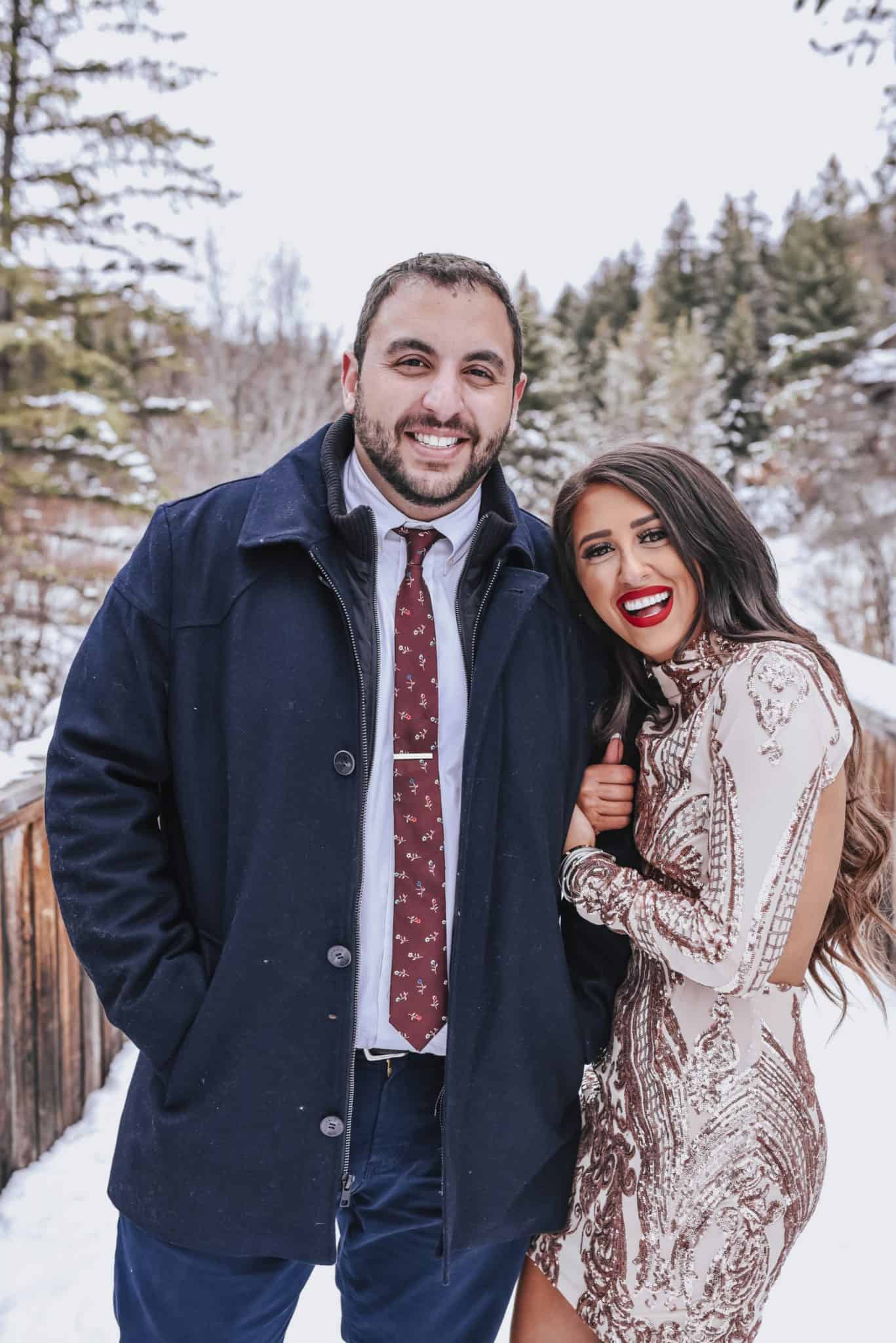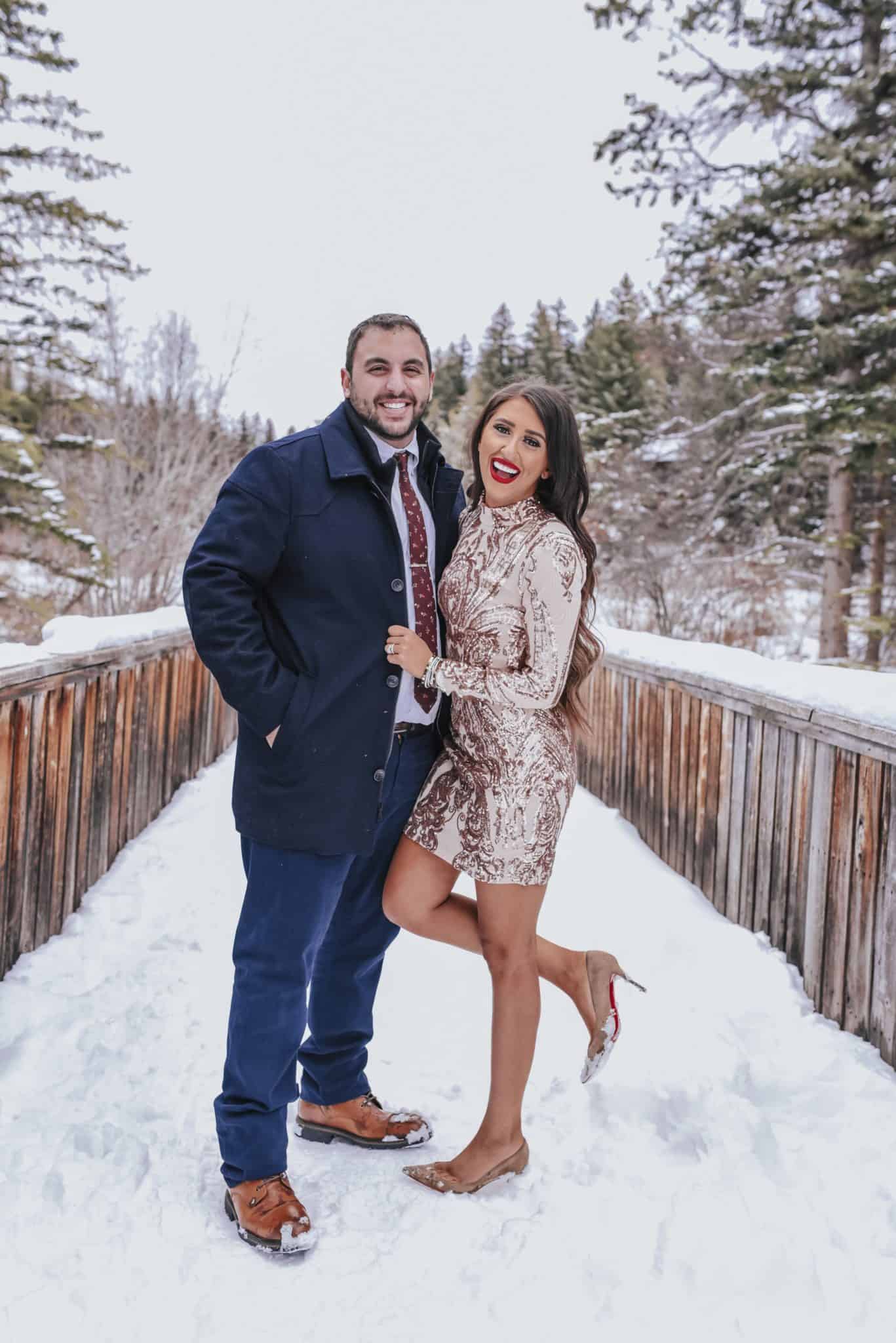 My Outfit // Dress: Tiger Mist
Ted's Outfit // Coat: Vince Camuto | Shirt: Nordstrom | Pants: AG | Tie: Paul Smith | Shoes: Florsheim
Alright….I guess I am long overdue, so it is with  lots of grumbling to try and avoid doing this great joy that I write today's post. I do want to say that Dede has given me some guidelines, which I will highlight below:
Talk about the outfits (pshhh piece of cake)
Be nice (What can I say, this comes naturally)
And don't mention the Texans 8-game winning streak (See how I included that in there? I mean IKR!?)
Alright, so first things first, let's talk about these outfits. Dede did something that she had never let me do before since we've been married. She had given me the responsibility to go pick out my own outfit. I know, I know, what was she thinking right? So naturally, I went to Nordstrom, which is kinda cheating since they have the best selection so I didn't have to go anywhere else. The employees said I looked like a lost puppy (I will take it as a compliment, puppies are awesome), but they were all super helpful. Needless to say, she was rather impressed! It may have taken me five tries to get it right(Nordstrom has a great return policy lol), but hey, don't judge, I thought a black tee and Jeans was an awesome idea!
Anyways, I digress. This year, we have quite a few trips that entail really cold weather, so I figured I need a pretty thick coat (I know, pretty genius logic right?). This one has an inside zipper that gives it a layered look and extra warmth. And honestly, it's the real deal. It's so frikkin comfortable! And I'm all about being comfortable 100% of the time. Which leads me to these pants, which are basically stretchy pants that I can wear to work bc they look nice – uh yeah, easy choice.
Ok, now for the good part – Dede's outfit. It's super sparkly, she looks awesome in it (and awesome in anything). And of course, always makes the right decisions to compliment an outfit. So yeah…that's pretty much it for Dede's outfit (nailed it!)
I did want to end by bragging about the wife a little bit, so be prepared! Three years ago, when Dede first started the blog, we both didn't know what was to become of it. I knew she enjoyed it, she was good at it, but sometimes, and especially as a husband, you worry if things don't work out for your spouse, which is why I did everything I could to help her out. For a little while, I was nervous how things were going to turn out, but there's something about the way Dede works that is so contagious. There's always a passion with what she is doing, and when you watch her in her element, you just get the feeling that things are going to be alright. Fast forward until now, things are far-far beyond what we could ever imagine! I know Dede gets on her stories and thanks you all for following along and being so encouraging, but I don't think you all have heard it from me. So here it goes:
Thank you! Thank you for being absolutely so supportive to my wife! Thank you for all your encouraging messages and notes to her! I know it means a lot to her, but it means more to me. I'm so glad you are following along and I want you to know how important you all are to us, and how thankful we are for you! (Told you it would be sappy)….
Ok – that's pretty much it. Signing off! (Oh, and that Texans 8-game win streak, amiright?)
Thank You Nordstrom For Sponsoring This Post