Bundled Up Styled Two Ways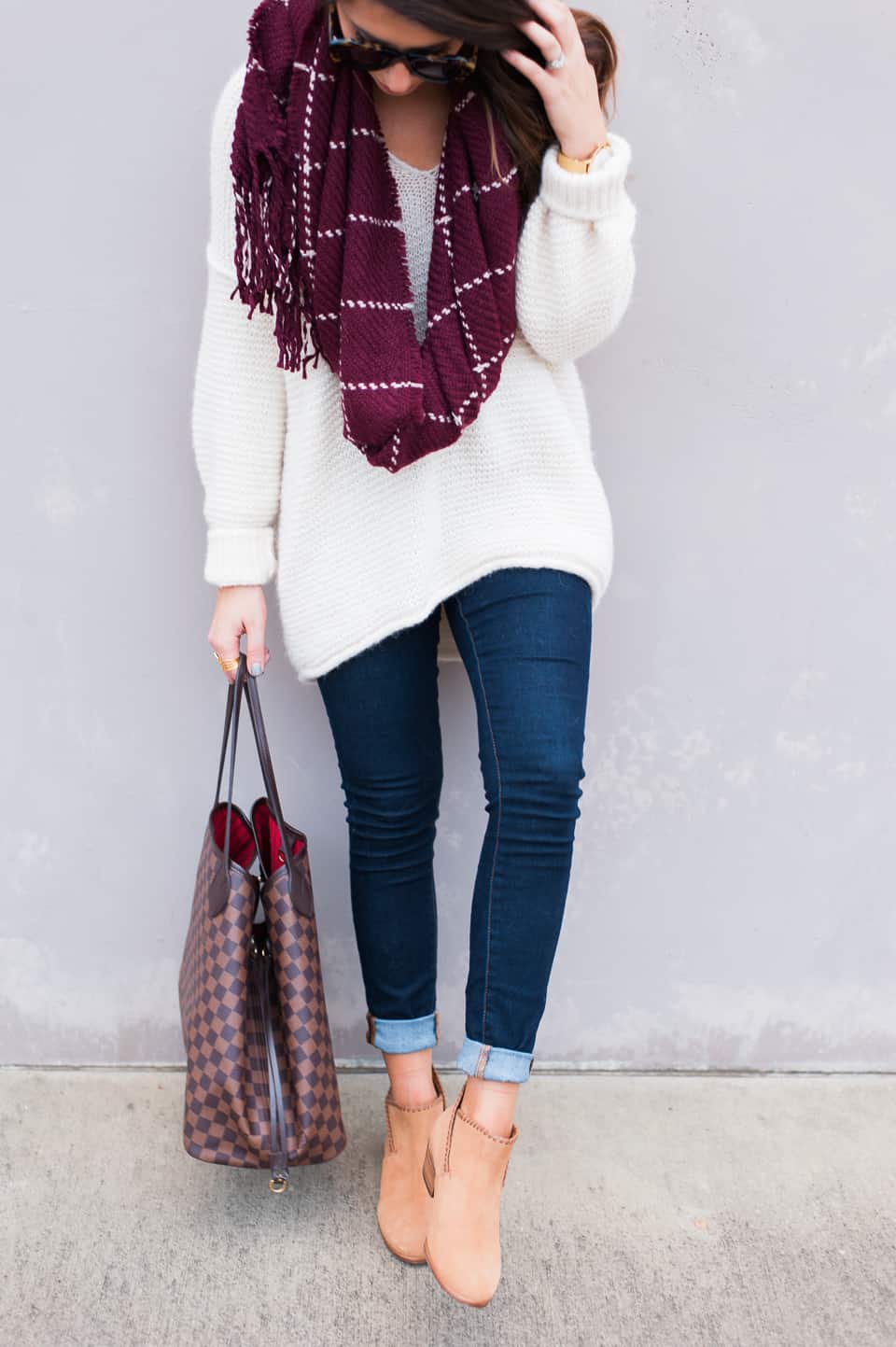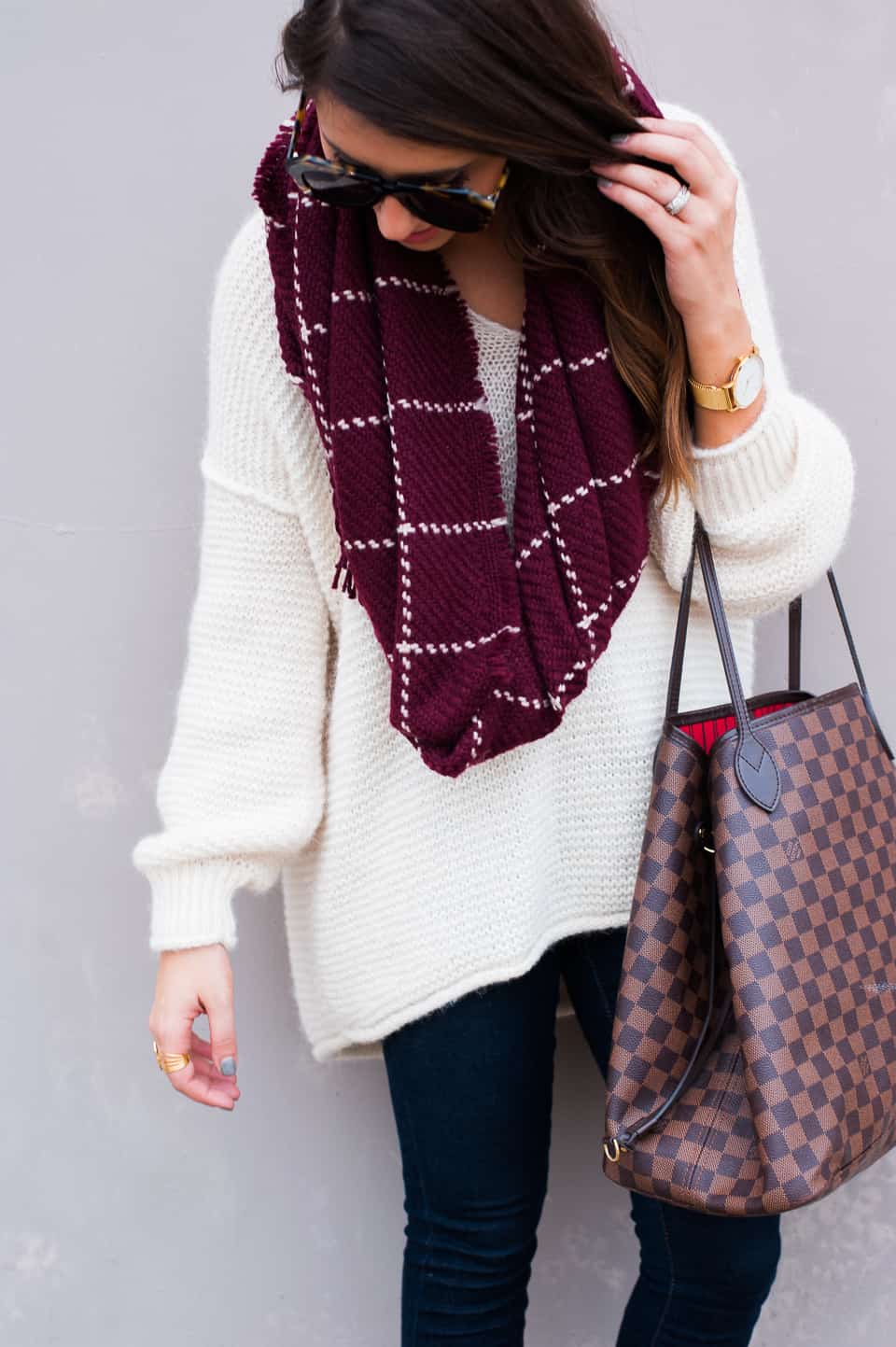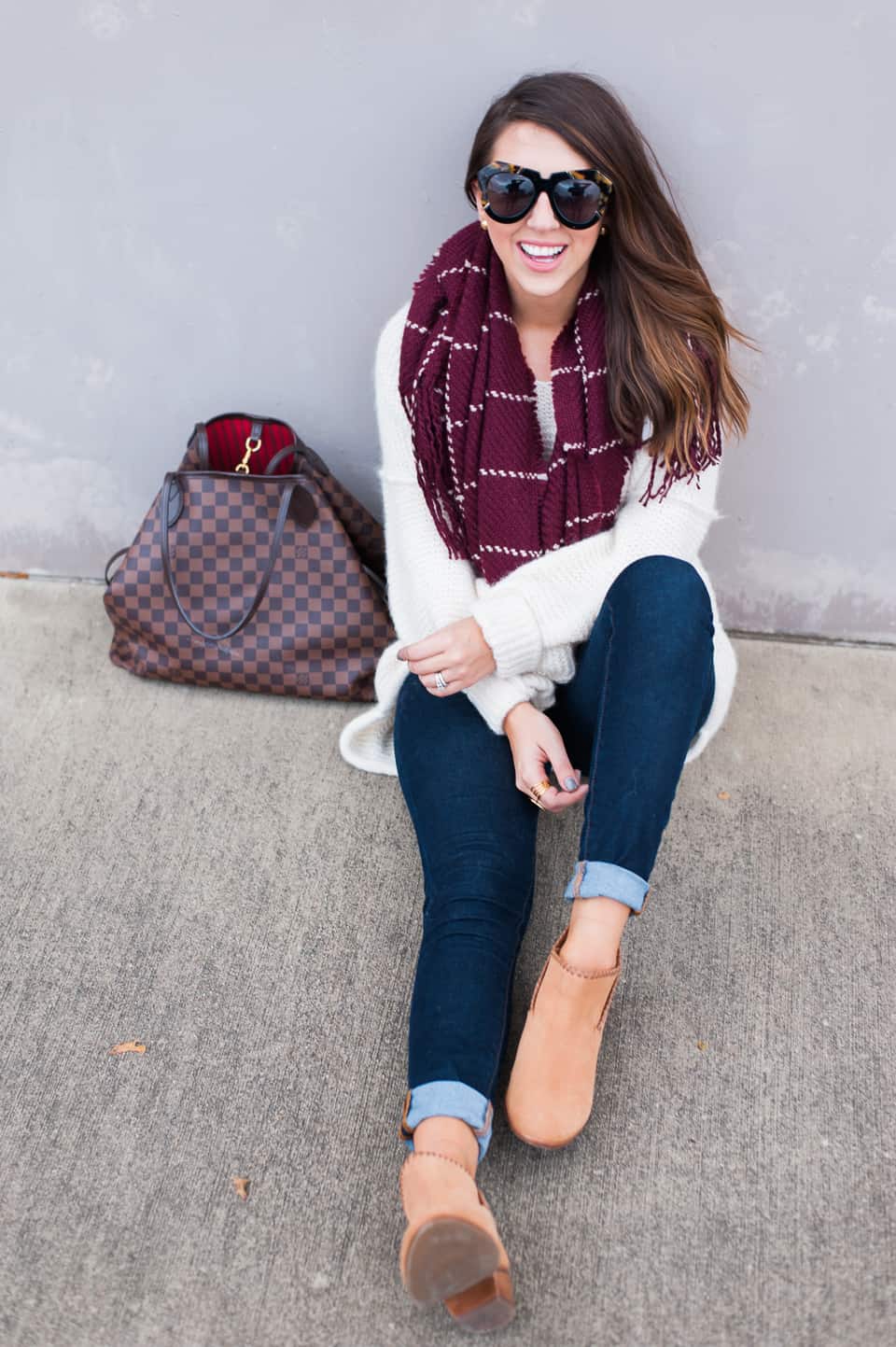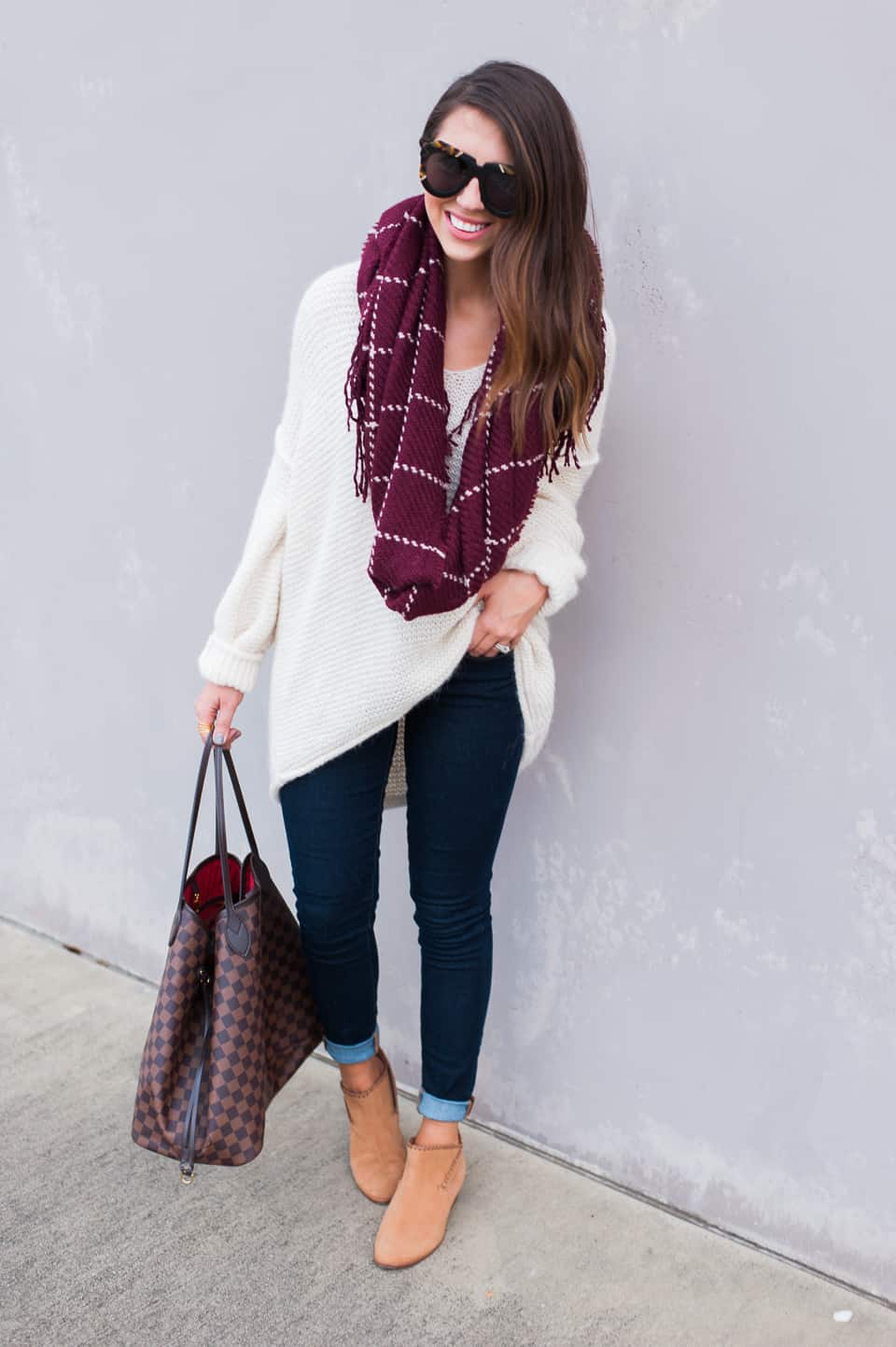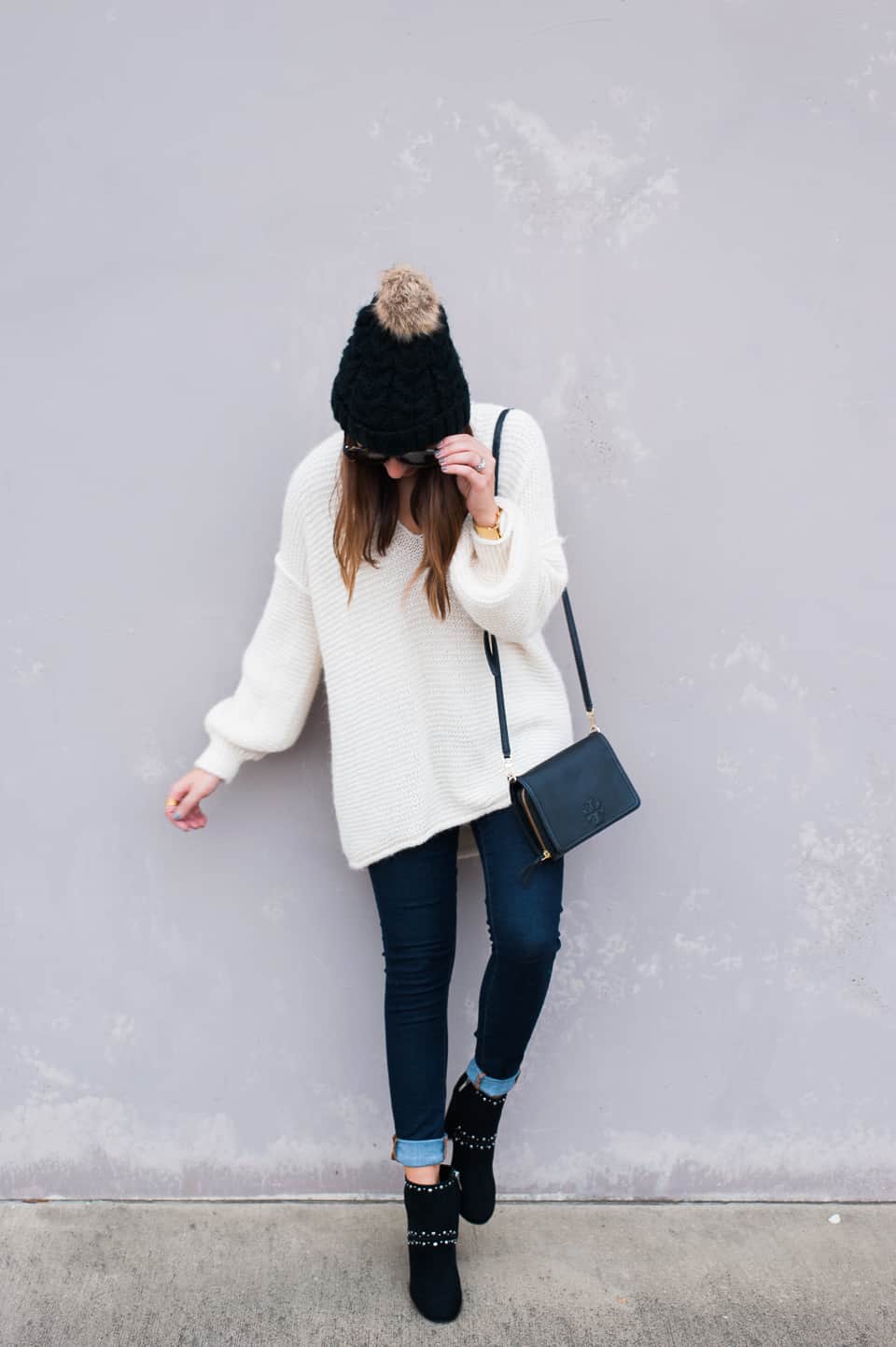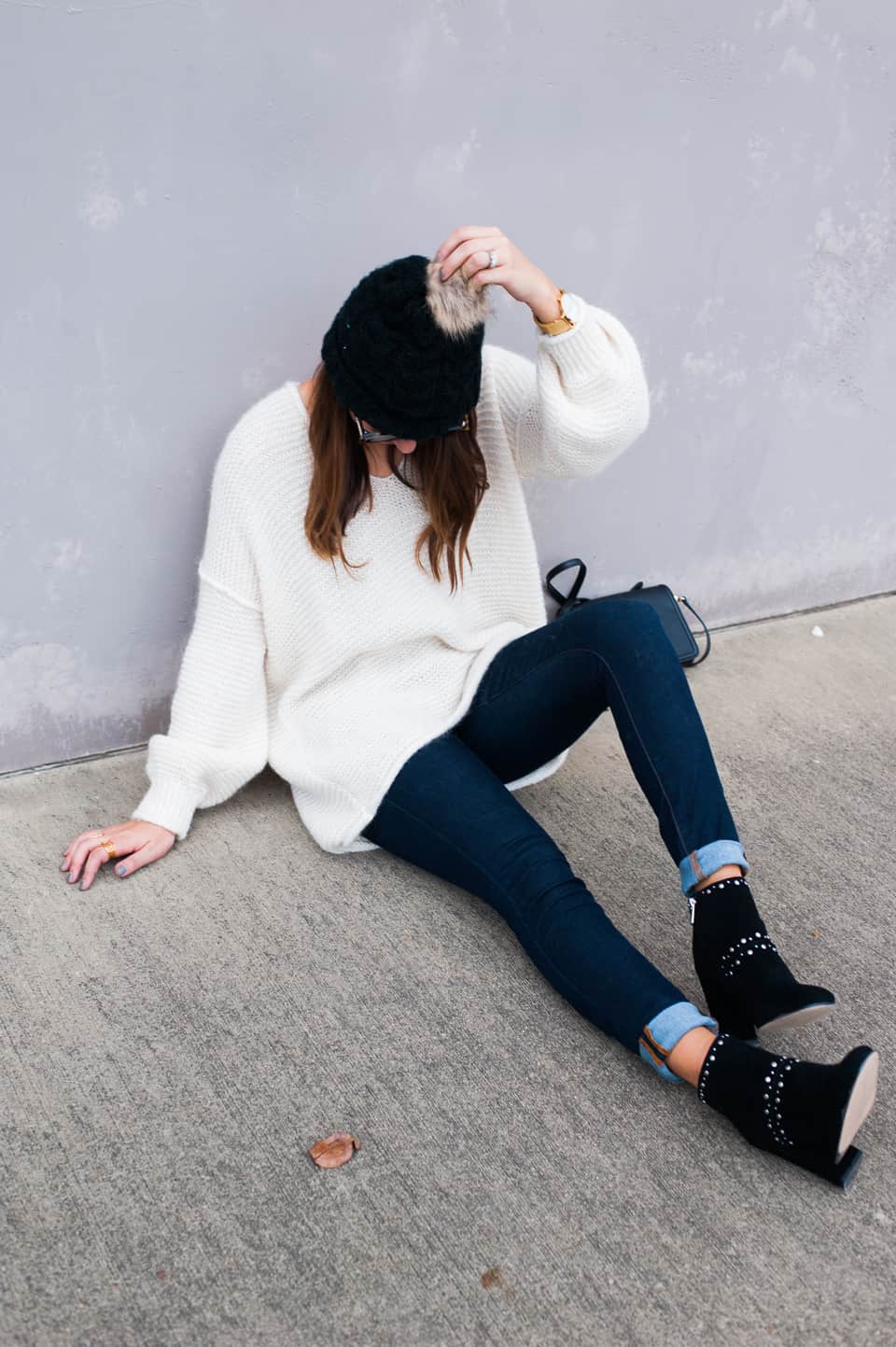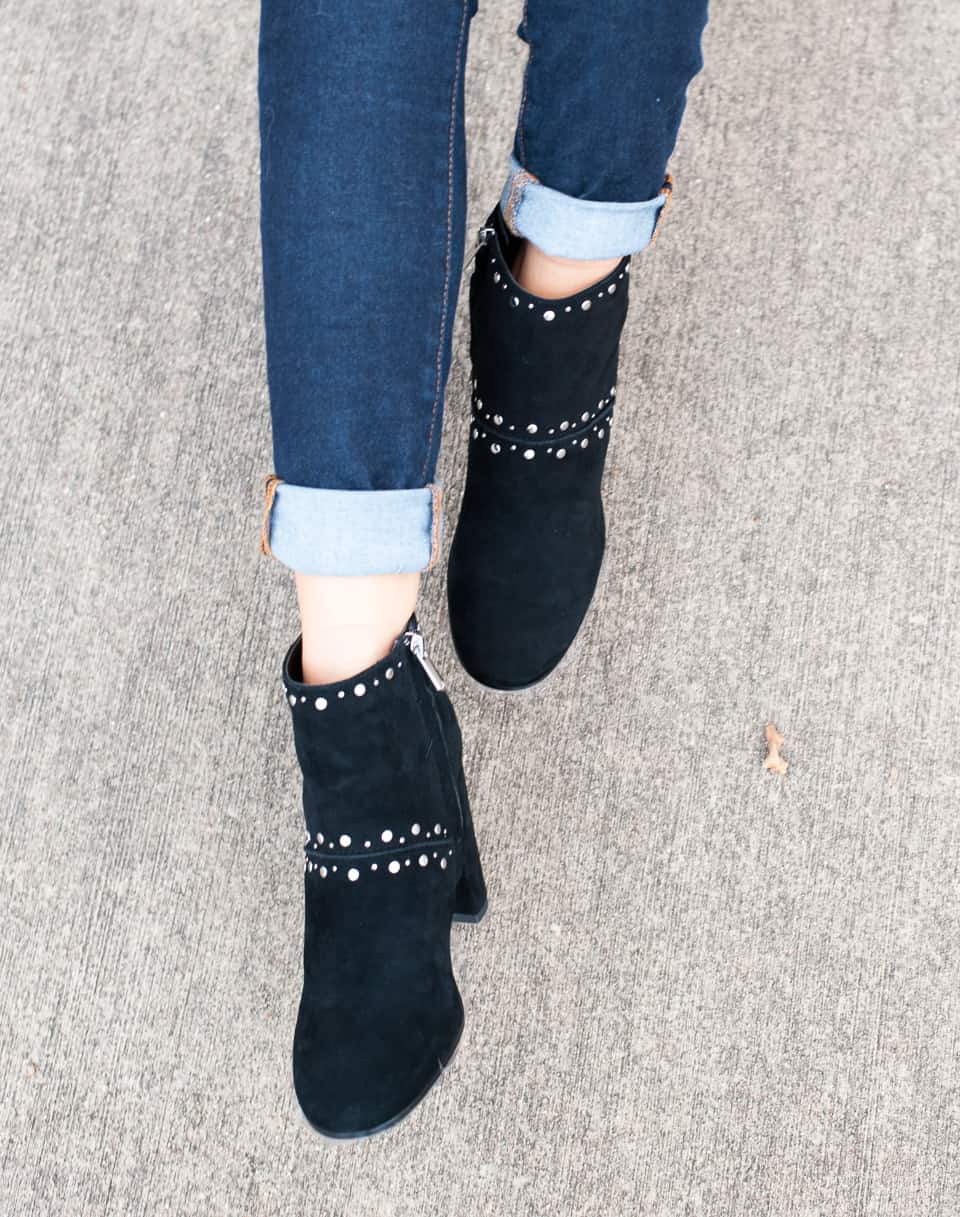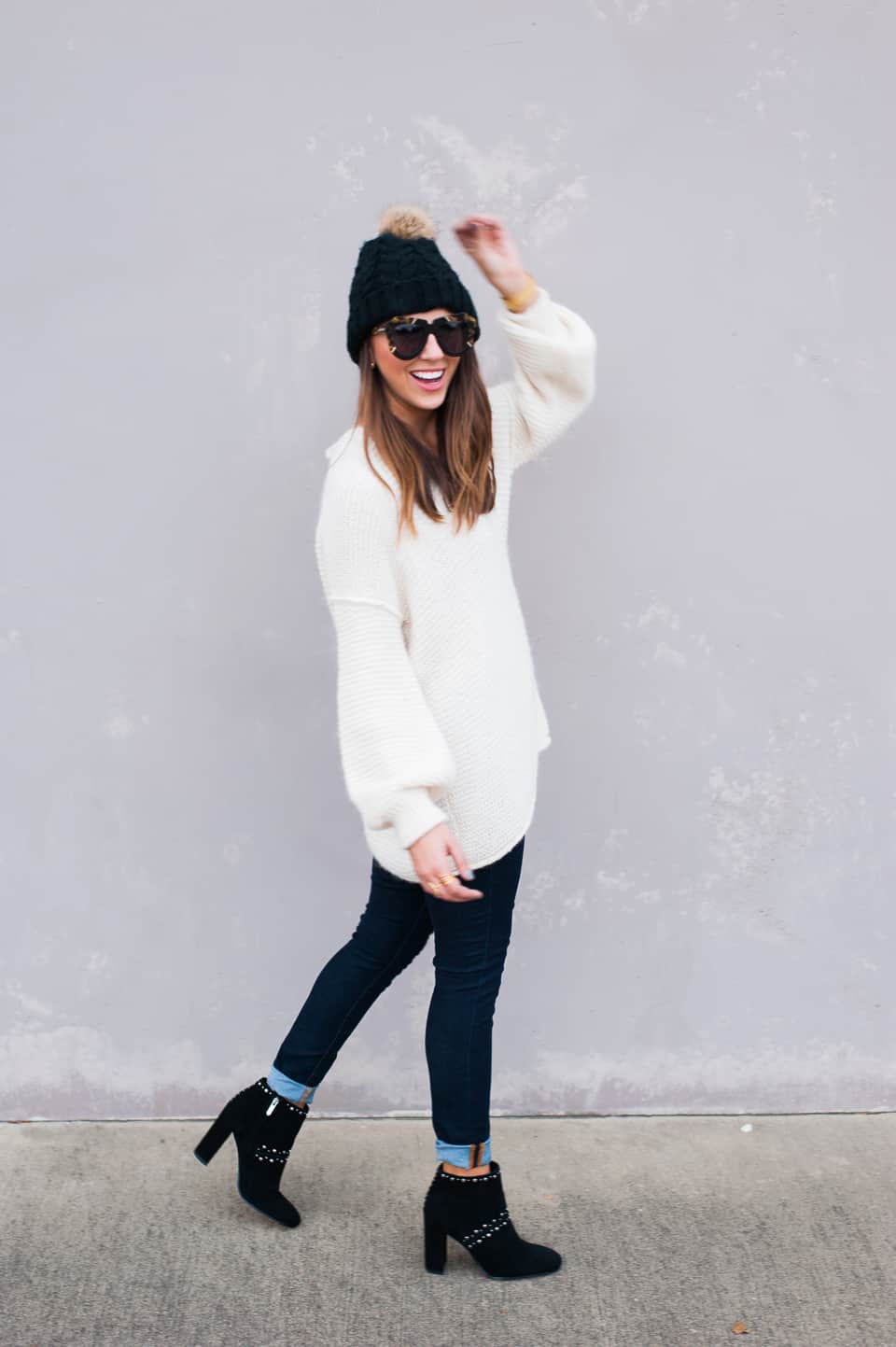 Sweater: Free People | Denim: Articles of Society | Sunnies: Karen Walker | Watch: Larsson and Jennings
Look 1 // Scarf: BP | Shoes: Jack Rodgers
Look 2 // Beanie: BP | Shoes: Sam Edelman (sale) | Bag: Tory Burch
I've had my eye on this sweater for a couple of months now and I am so glad I finally pulled the trigger. If you plan on investing in one sweater this season, let this Free People sweater (comes in 5 colors) be the only one! I mean my goodness it's so fluffy and comfortable that I have been wearing it non stop the past couple of days. I had to share how I styled it two different ways since this is probably how I got away with wearing this sweater twice this week. First up just adding a big scarf (this one reminds me of a cute harry potter version scarf) gives that comfy cozy look and some brown booties.
Next I styled this sweater with a black beanie and these booties that I am OBSESSED with are on sale! You maybe seeing this shoes way more often around here since the studded look makes such a statement. I like to think of them as accessories but for your shoes. I also have my eye on these "accessory" shoes next. Beanies are the perfect addition to your outfit to make you look wintery yet you don't have to do your hair. It's a win win in my book.
I probably sound like a broken record every time I mention my go to is Nordstrom but you all don't understand my love for them. Especially when searching for the perfect sweater this season. Quantity over quality really goes a long way in my book and Nordstrom selections really help with this!